It is the final residence where the couple will cherish their daily lives. On the second floor, which is the center of life, the living room and dining room are arranged so as to surround the terrace in the southeast. The terrace, which is surrounded by a perforated roof and walls to make it look like an indoor room, makes it possible to live while feeling close to the changing seasons without worrying about the line of sight of the surroundings. On the 3rd floor, which leads to a half-story living room, there is a private terrace and bedroom where you can enjoy the distant greenery.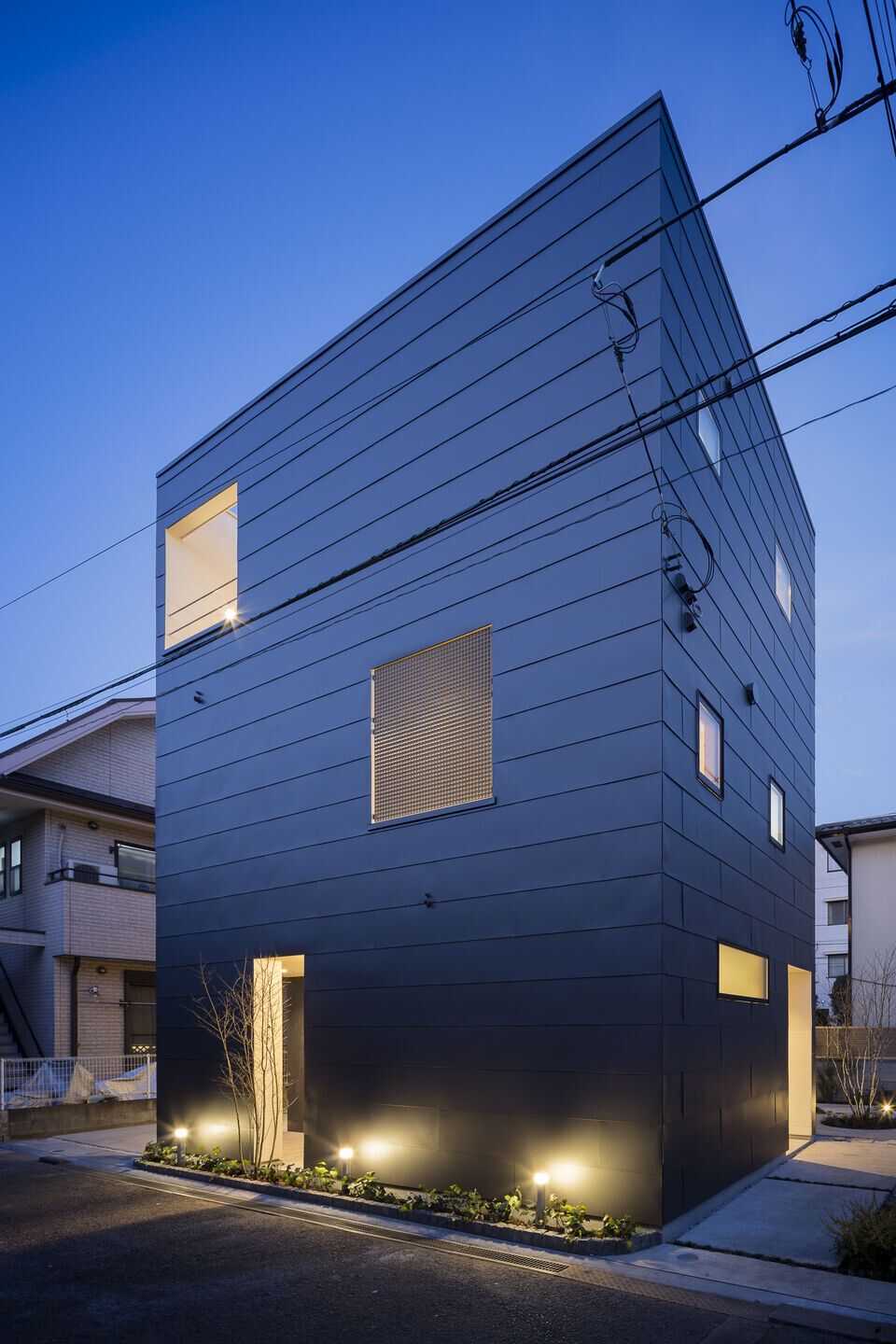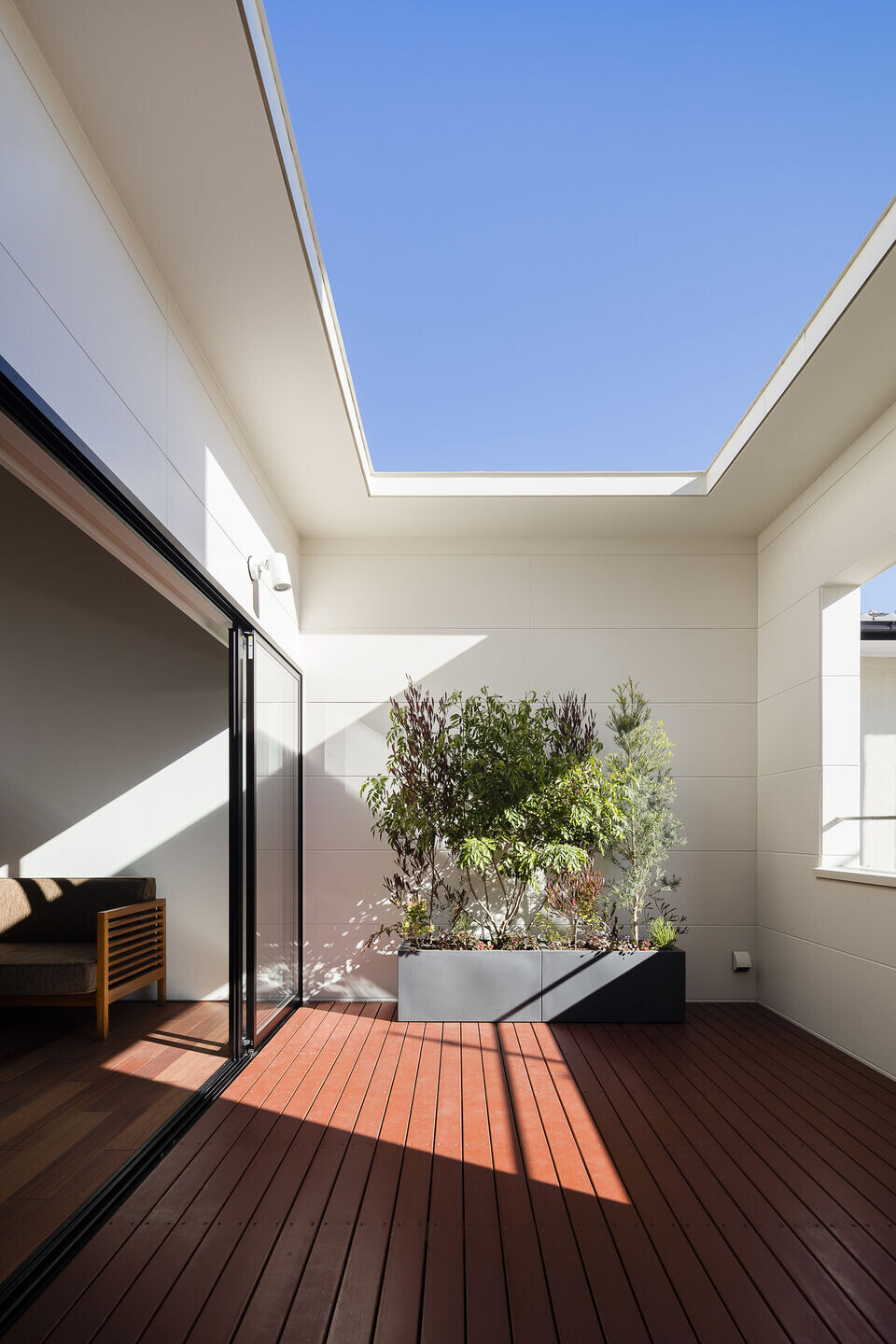 The walls surrounding the outside terrace protect privacy from the surrounding line of sight, and the upper eaves prevent rain and summer sunlight, creating a more indoor space.
This "indoor-like terrace" brings spaciousness and tranquility to the home, and also serves as a place to raise awareness of nature such as changes in seasons and time, changes in sunlight and sky.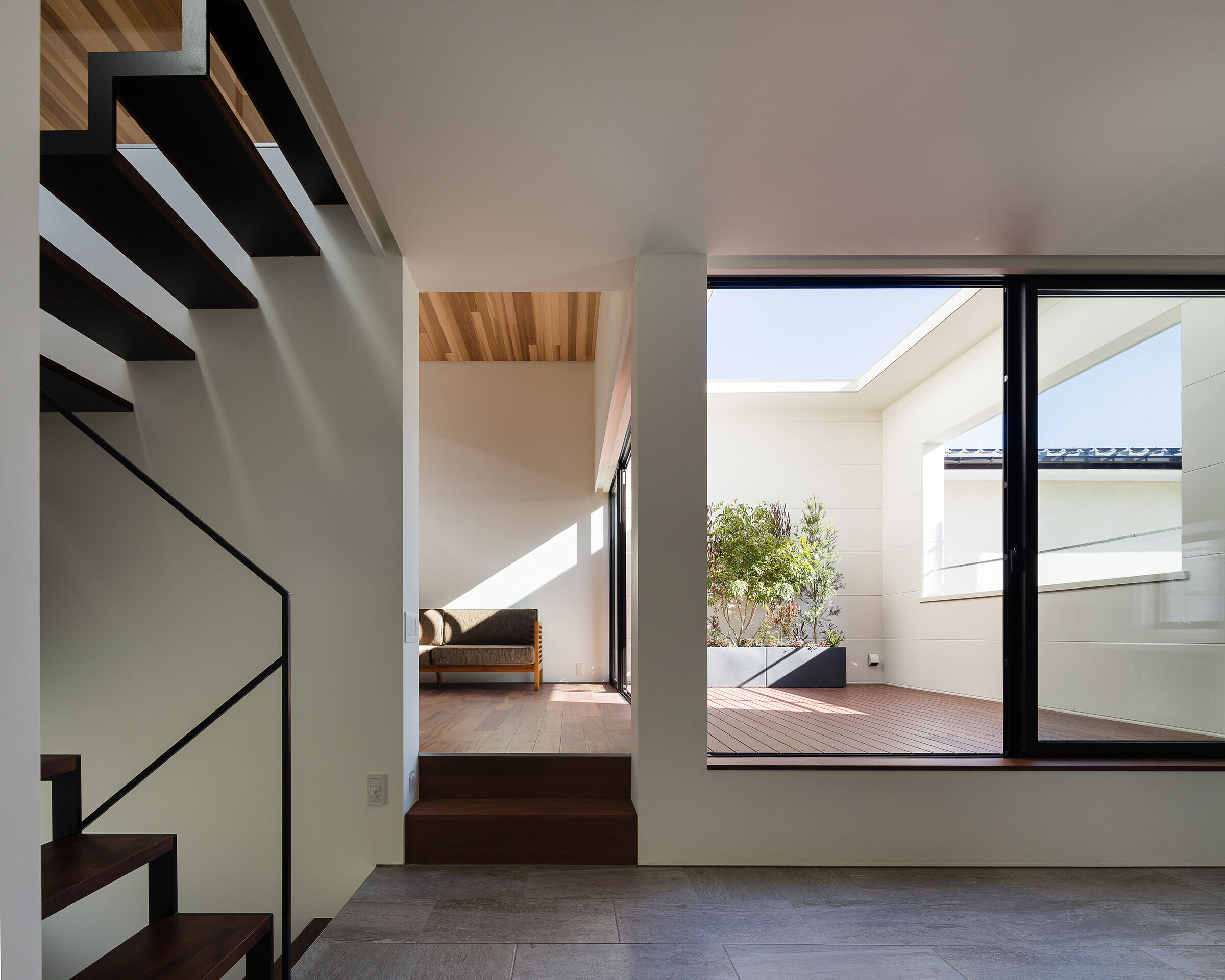 When you go up the stairs, you will find a dining kitchen, and a living room with a floor raised by 40 cm diagonally next to it.
Outside, there is a terrace that looks like a room protected by walls, and you can see the sky cut out by the eaves.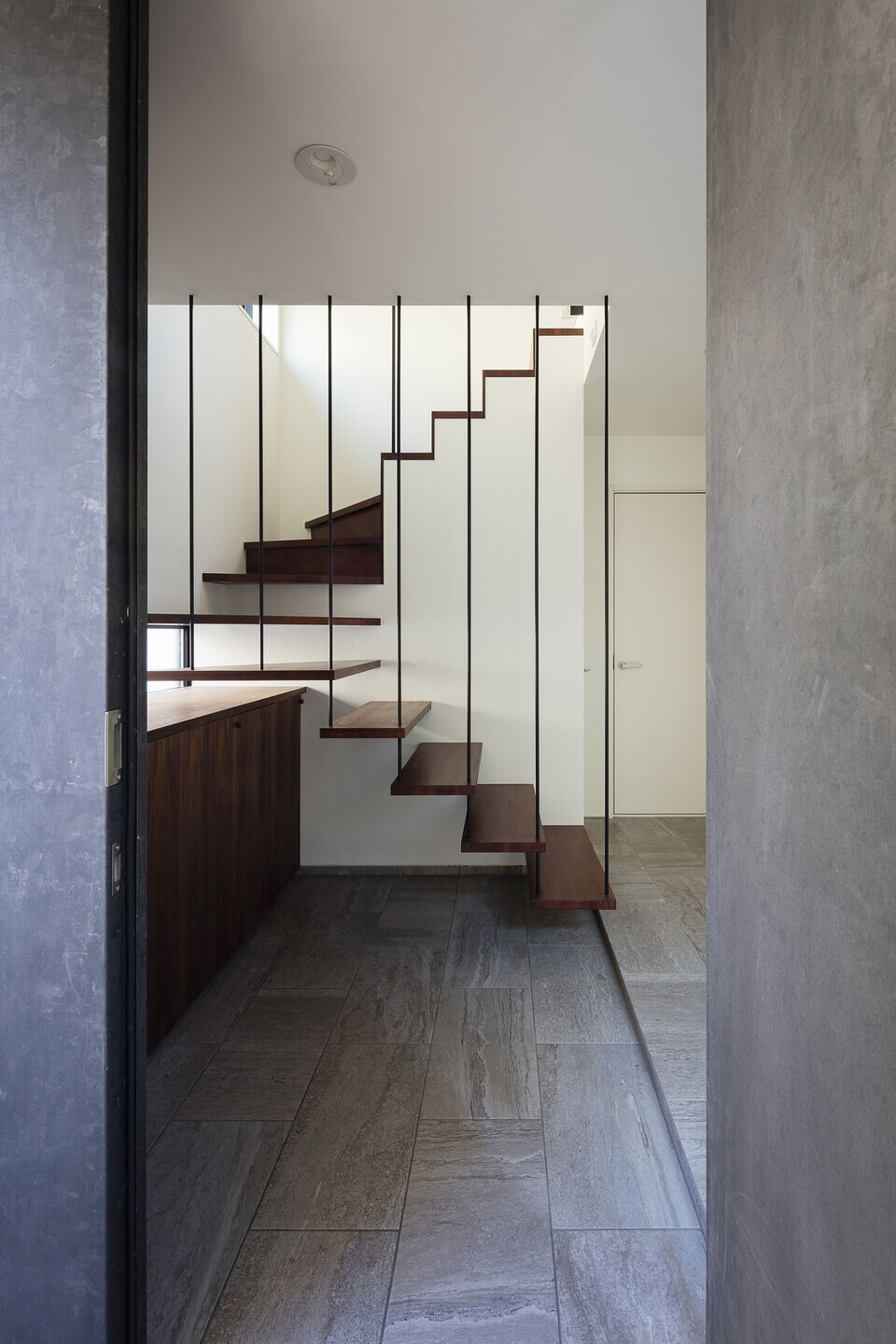 The stairs that go up from the entrance hall to the second floor are hung from above. The built-in shoe case in the back is a walnut veneer. On the first floor, there is a music room, which is also a workplace, and a guest room.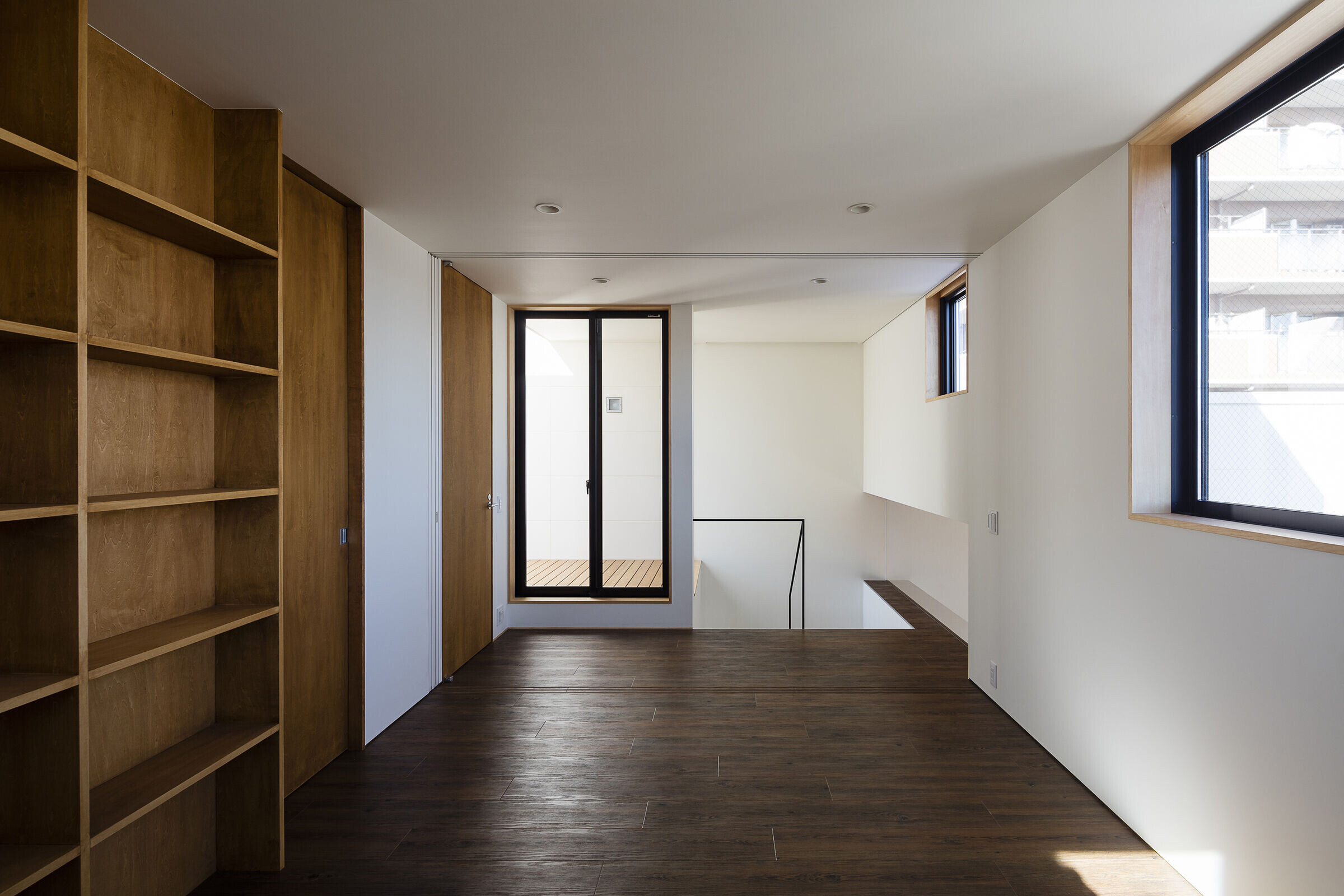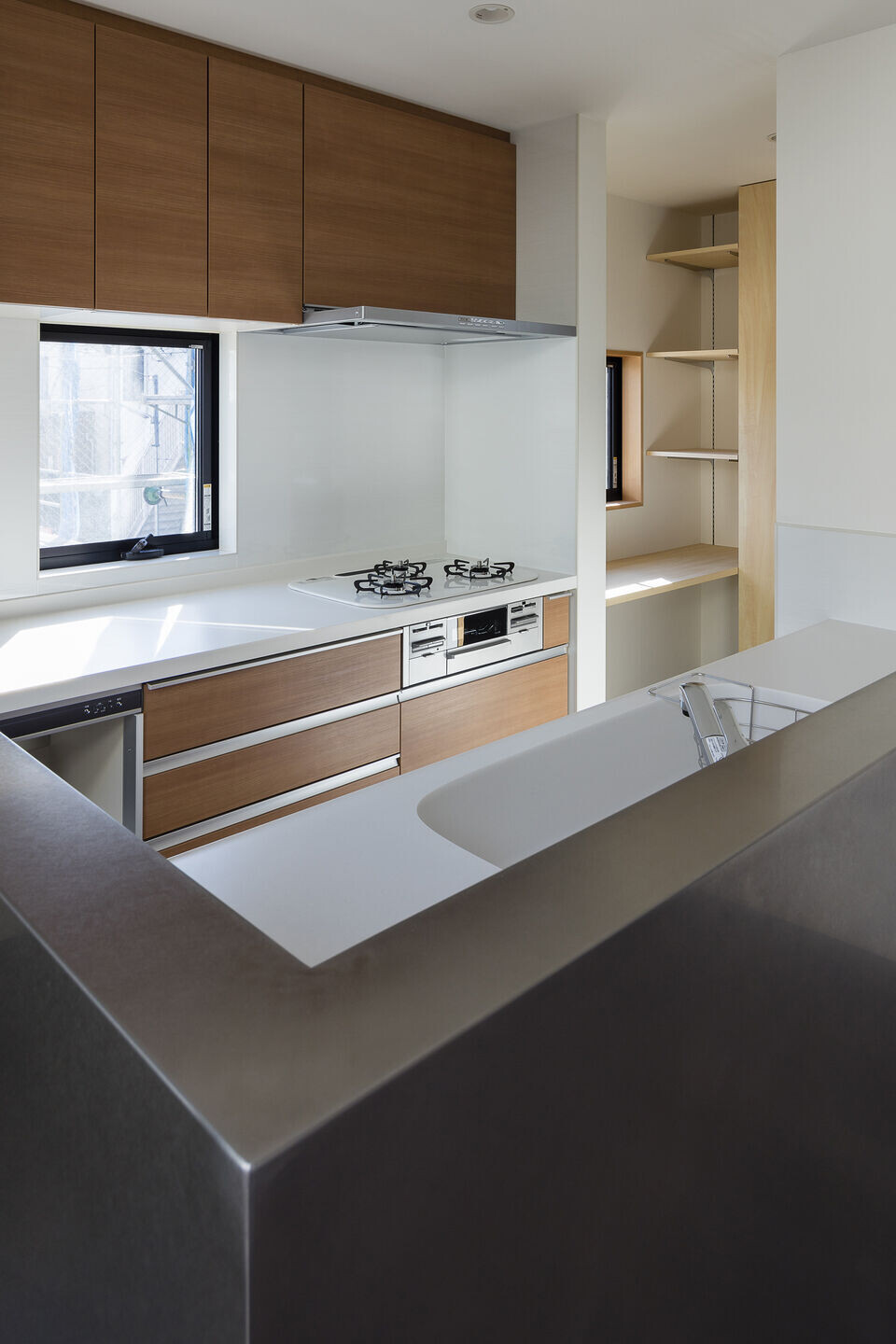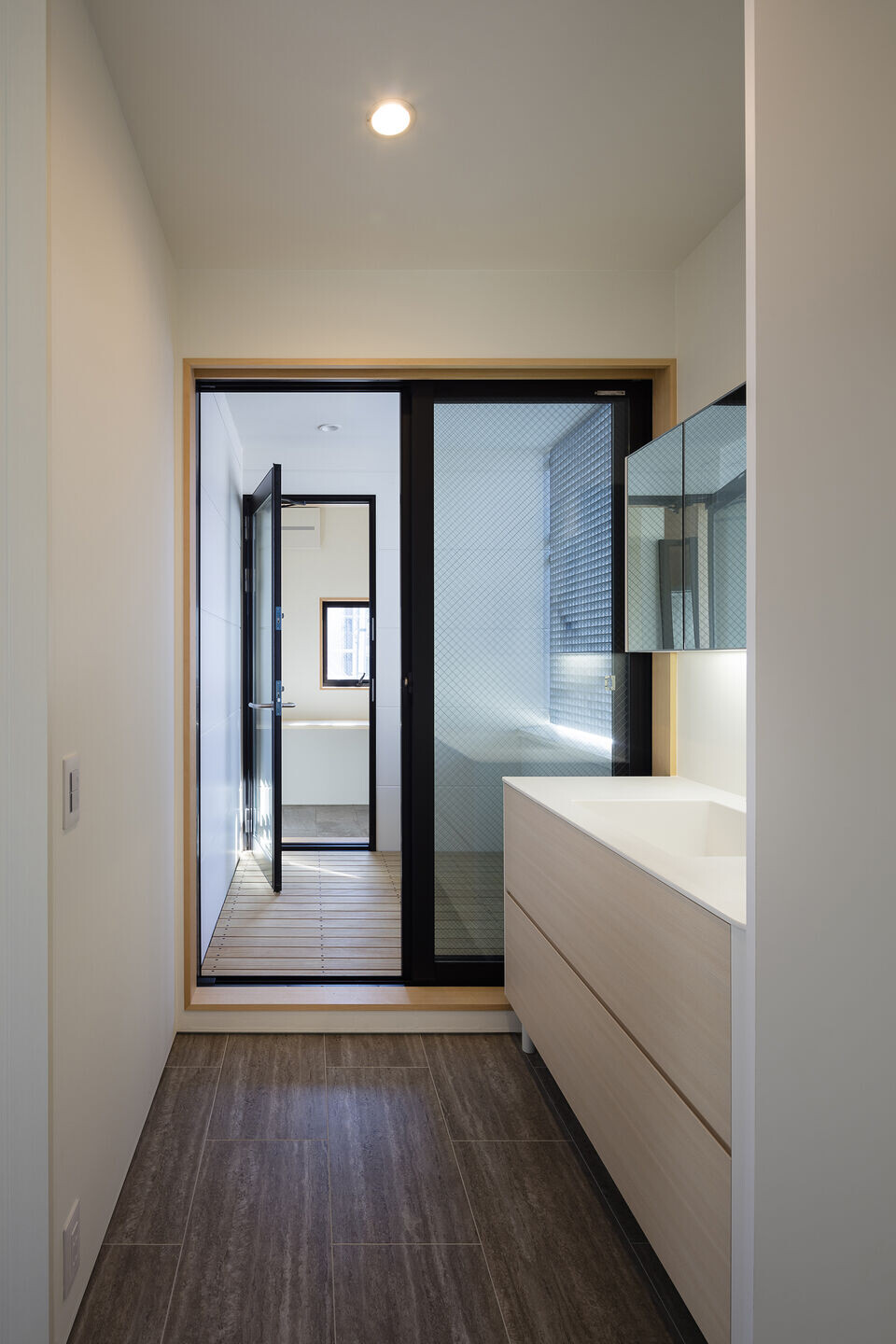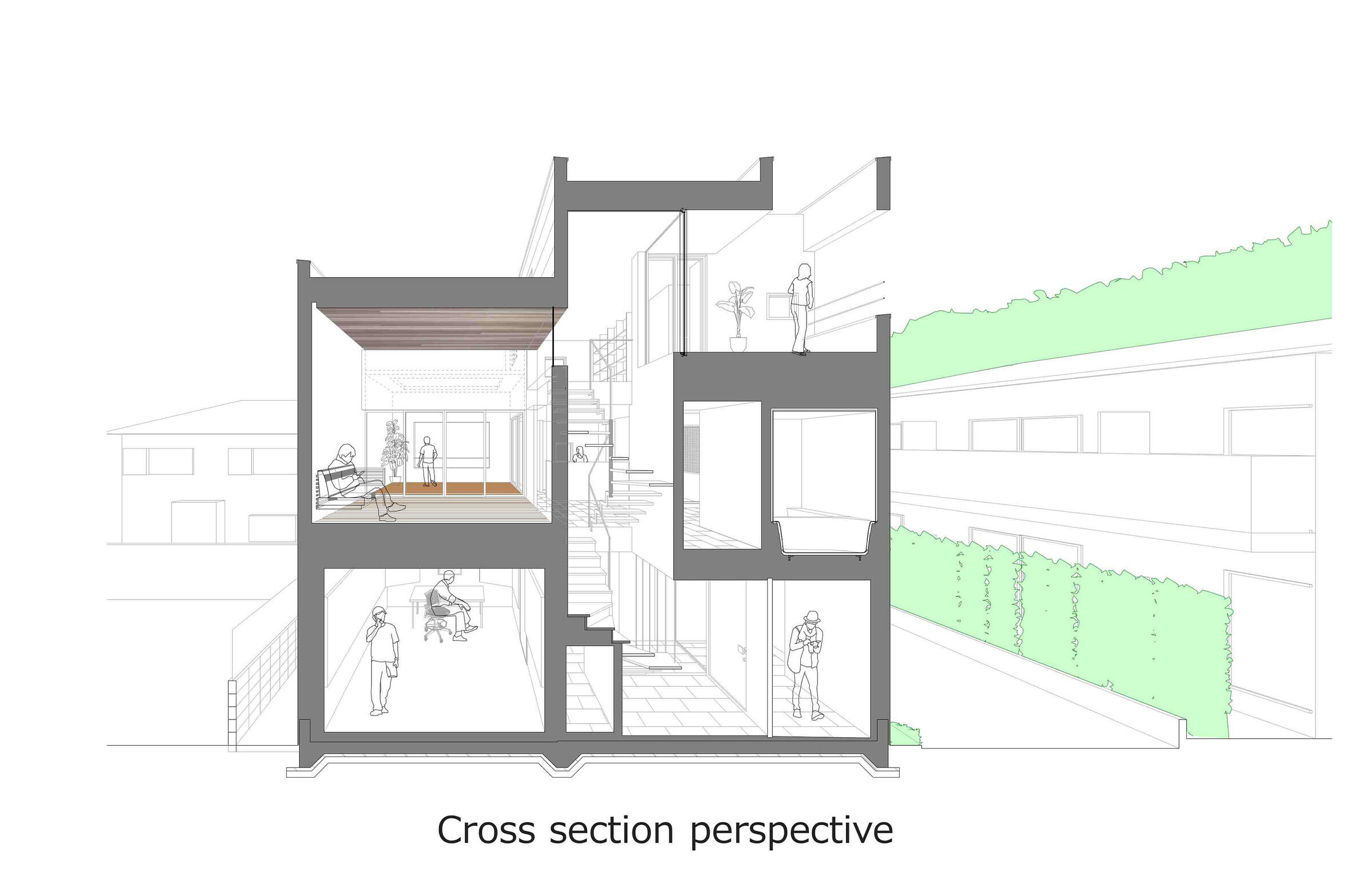 Material Used :
1. Façade cladding: galvalume steel plate, ceramic siding, Nichiha
2. Flooring:
Sapele plywood flooring, IOC
300 x 600 tiles, Hirata tiles
3. Window: Aluminum, fireproof window FG, YKK AP
4. Roof: FRP waterproof Joliace, AICA
5. Interior lighting: downlight, indirect lighting, Panasonic
6. Interior furniture:
kitchen, RICHELLE, LIXIL
Shoe case, walnut veneer construction