It is a rebuilding of a rental housing that was built on a deformed site with a road and a step. It was required to plan a two-family house and a one-room rental house without waste, using the maximum volume that could be built on this site.
In the plan, a semi-underground rental dwelling unit that opens on the road side will be created using the steps of the land, and a two-story wooden structure will be placed on it to create a building with one basement floor and two floors above ground. We cleared the height restrictions from the road and the north side, and secured the maximum floor area by using the floor area ratio of the basement of the house, the building coverage ratio of the semi-fireproof building, and the sky ratio.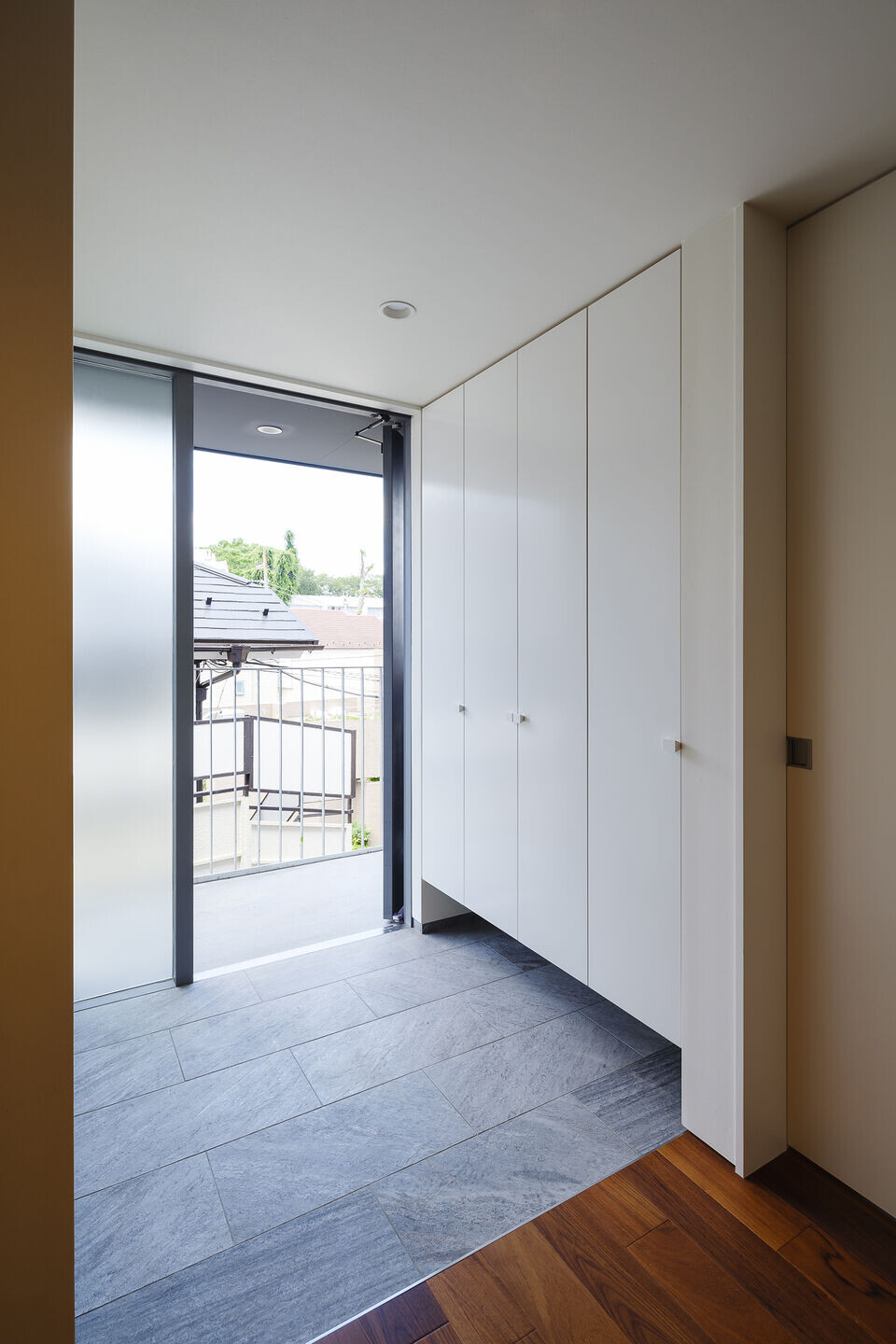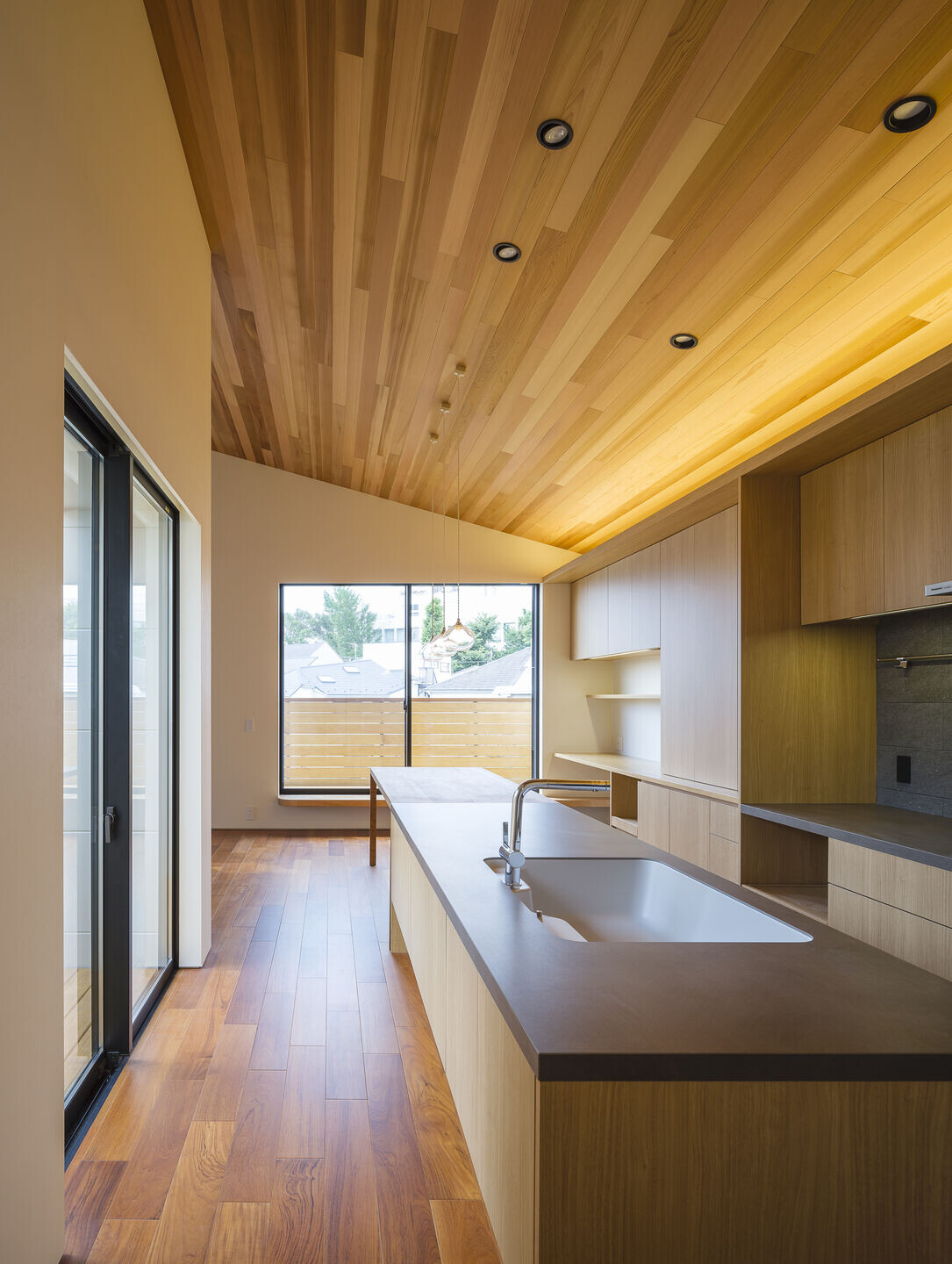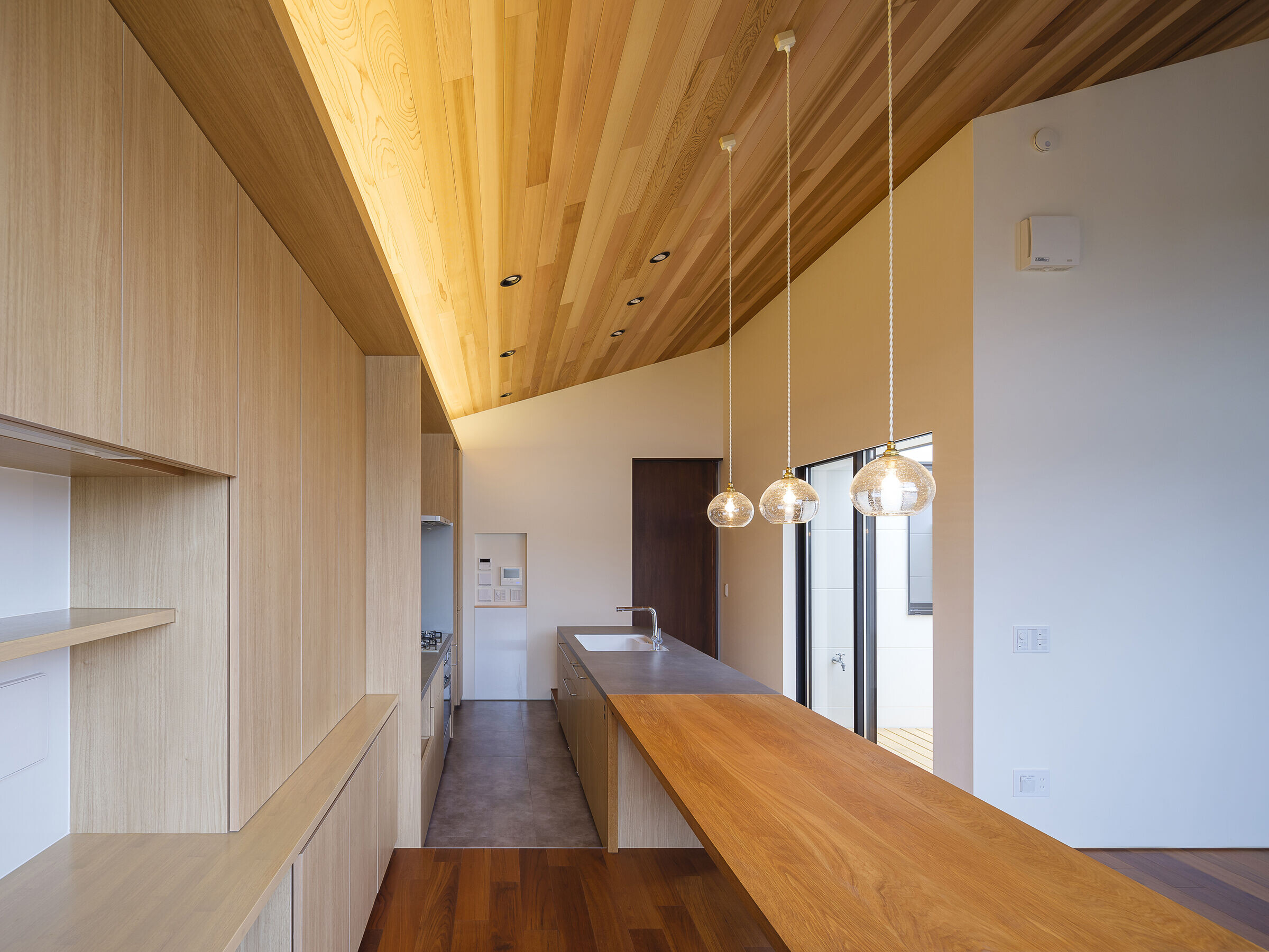 The rental housing and the owner's housing of two households will have different approaches (evacuation routes), and the rental housing will be planned as a one-room (apartment housing) with 5 dwelling units.
The owner's house, which has a parent household on the first floor and a child household on the second floor, is a completely separate two-family house (tenagai style) that incorporates the expanse and view of the southeast side by connecting to the external space. increase.