An apartment building in Minato-ku, Tokyo. The site faces the east-west two-sided road and has a height difference of about 4 m.
Taking advantage of the height difference, we created a room that looks like the ground floor even though it is on the basement floor, and each room faces the road.
The design is based on the bright bricks originally made so as not to destroy the calm atmosphere of Nishi-Azabu. Even with a limited budget, we chose materials that were particular about the real thing, and also effectively incorporated planting as part of the design, and made efforts to secure costs only there.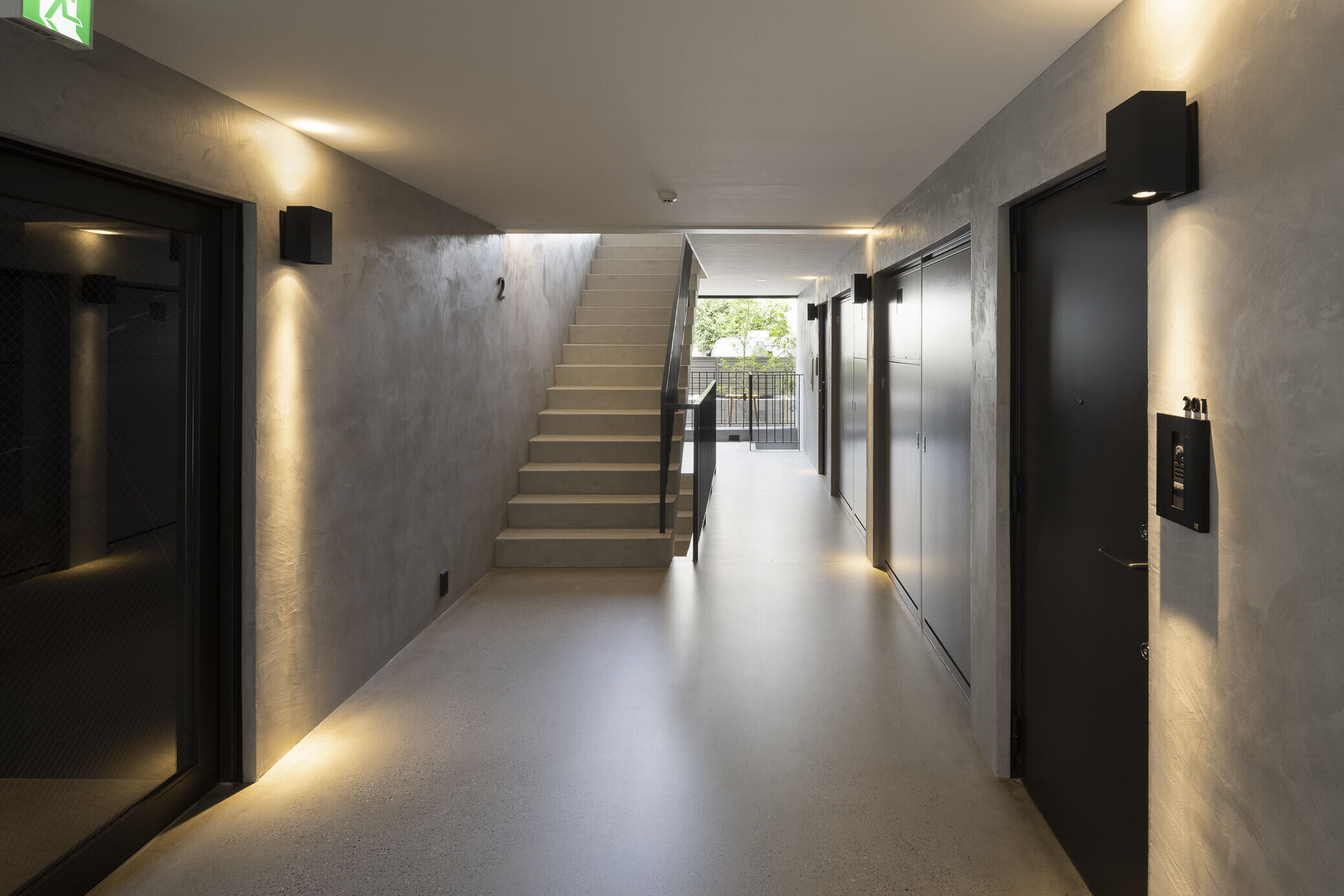 It would be great if the bricks produced good horse mackerel over time and these trees could grow even in a small space, contributing to the cityscape.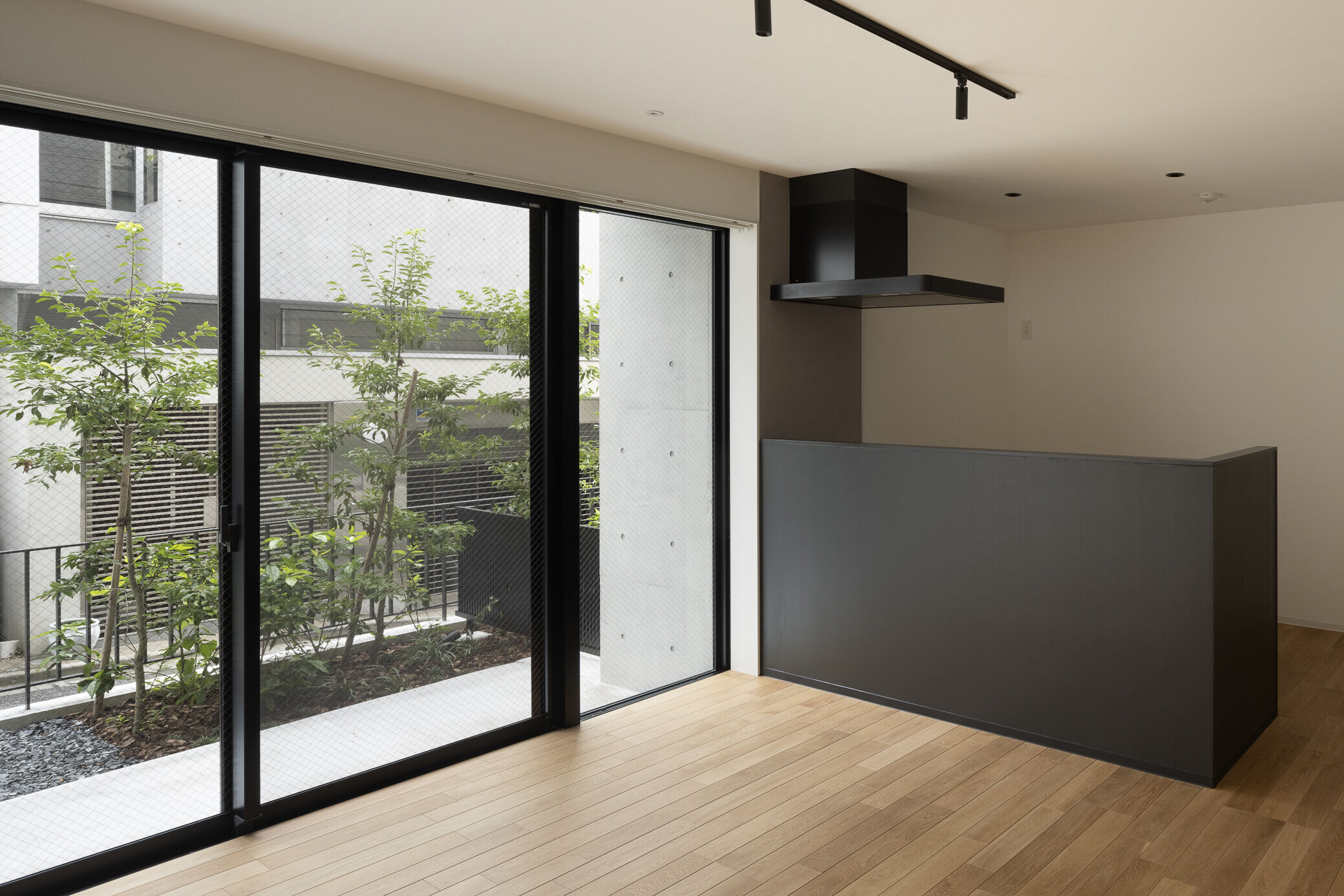 We believe that it is important to design a design that not only the residents but also the surrounding area and neighbors will love, in order to aim for a sustainable architecture that will be loved for a long time.