The client requested an aesthetic and functional change of the kitchen and dining room, we proposed to open it in the living room and dining room, eliminating partitions and partitions and transforming the floor into a large open space.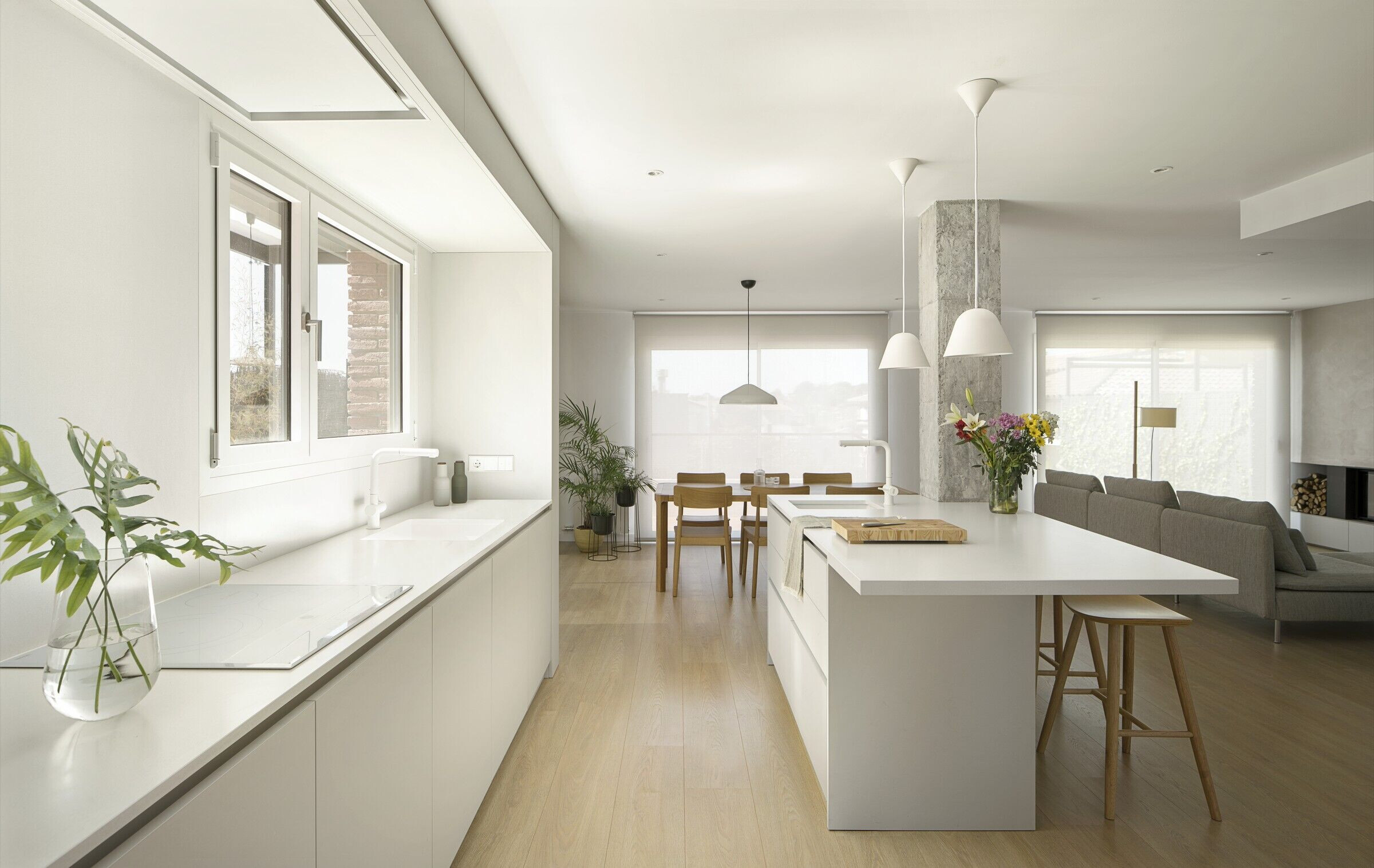 The open kitchen is integrated into the domestic space and allows a much wider flexibility of use than the kitchen itself. The existing kitchen, dark and without views, now becomes the center of the house, brighter and connected to the outside.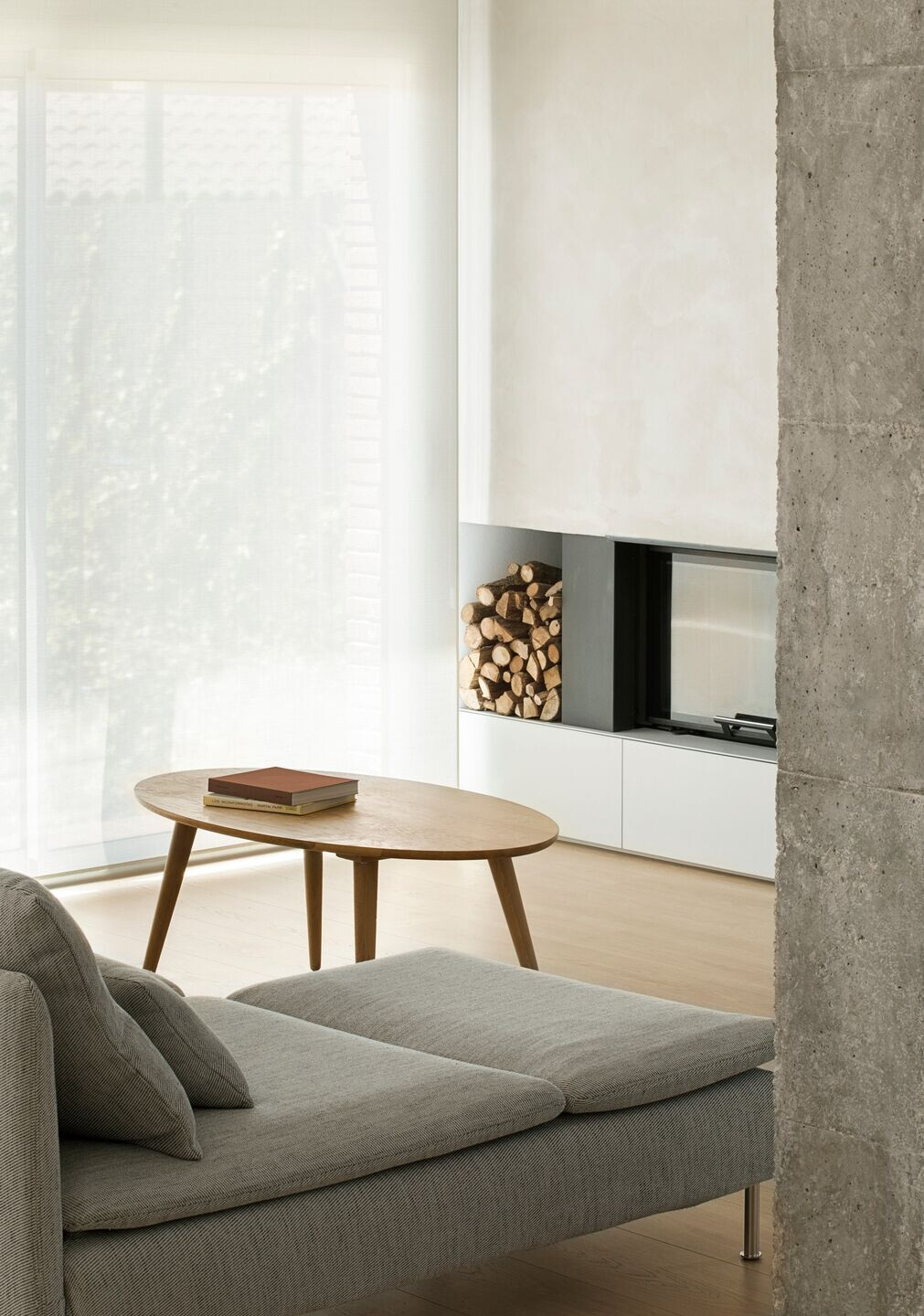 The natural clay coating in the fireplace acts as a heat sink due to its thermal inertia and also helps regulate ambient humidity. With a sober design and a chromatic range of coatings and neutral furniture we achieve a serene, cozy and relaxed atmosphere.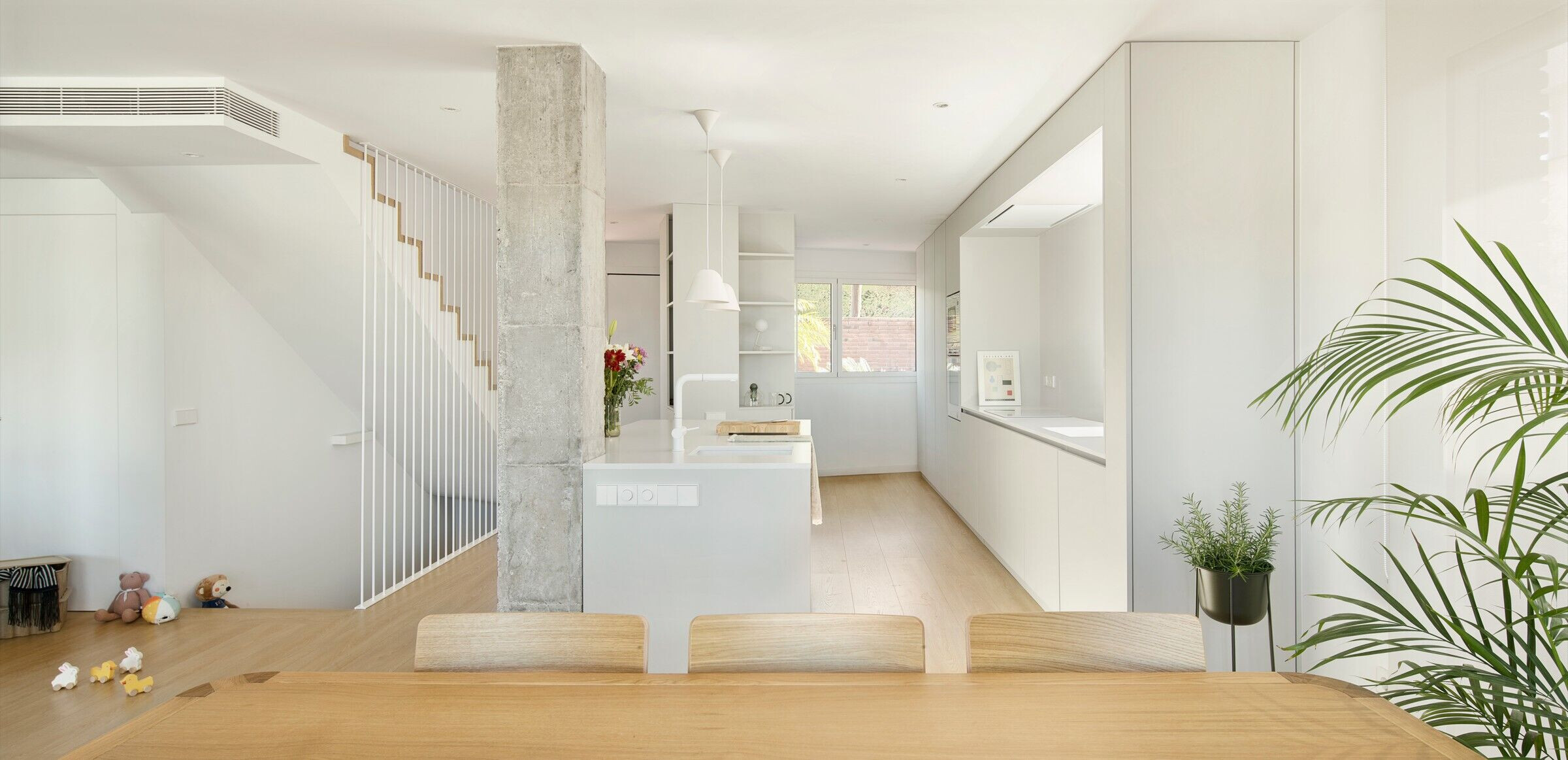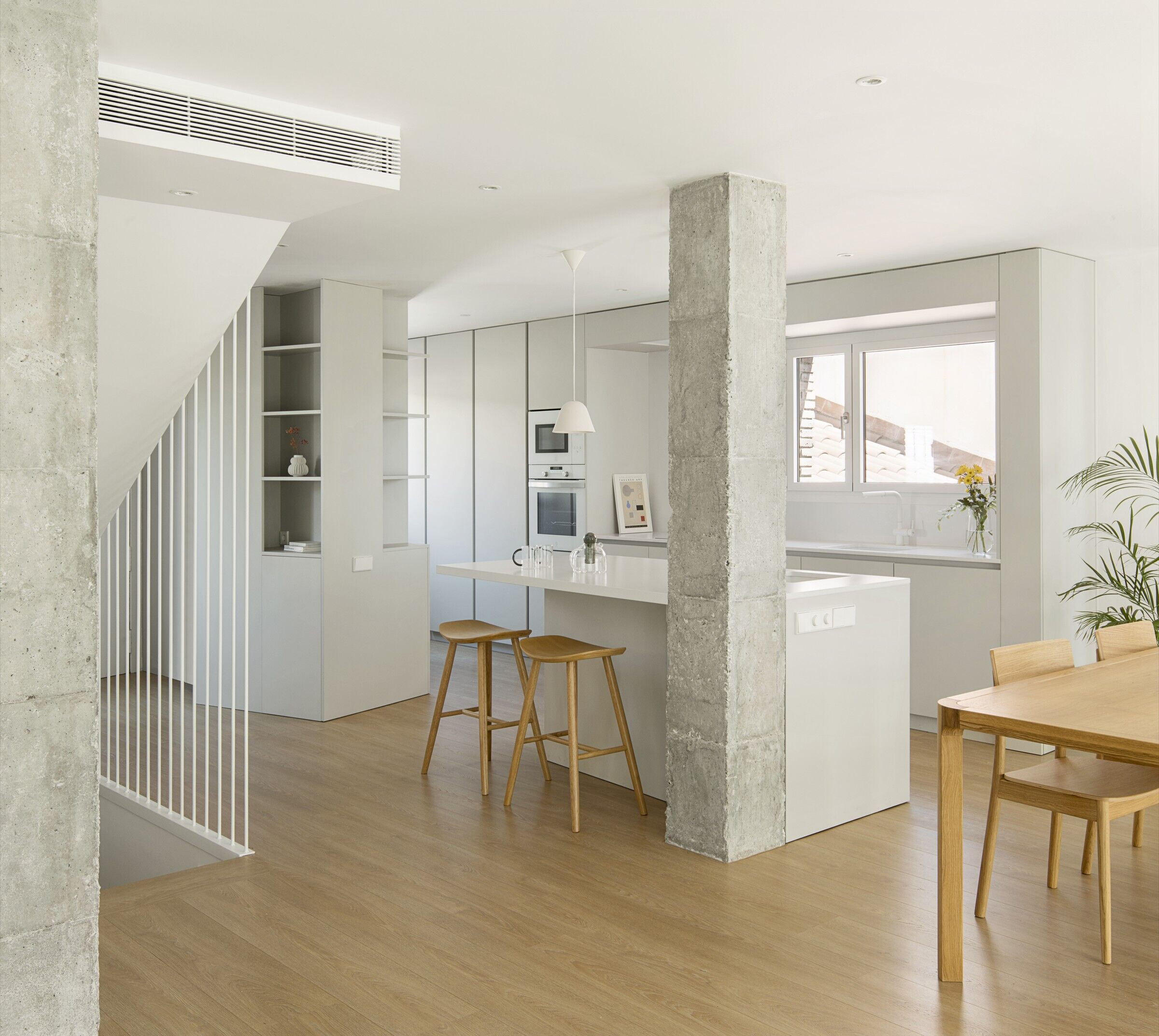 Material Used :
1. Flooring: Finsa - Finfloor Supreme Dolomite
2. Wall finish: Ecoclay, Stuco
3. Windows: Aluminios Barcelona
4. Interior lighting: Pott Project // Hay Design // Santacole - TMM
5. Interior furniture: Egger Group Melamine // Silestone By Cosentino - White Storm Suede