The project was born with the intention of enhancing an example of alpine architecture, contemplating the functional aspects manifested by the client's needs ,to recover the property as a holiday home. The renewal of the image of the building involved two dimensions of living, one linked to the contextual relationship with the surroundings, the other defined by the internal spatiality in which the attention to the enhancement of the pre-existing, as historical testimony, has dialogued with contemporary expression.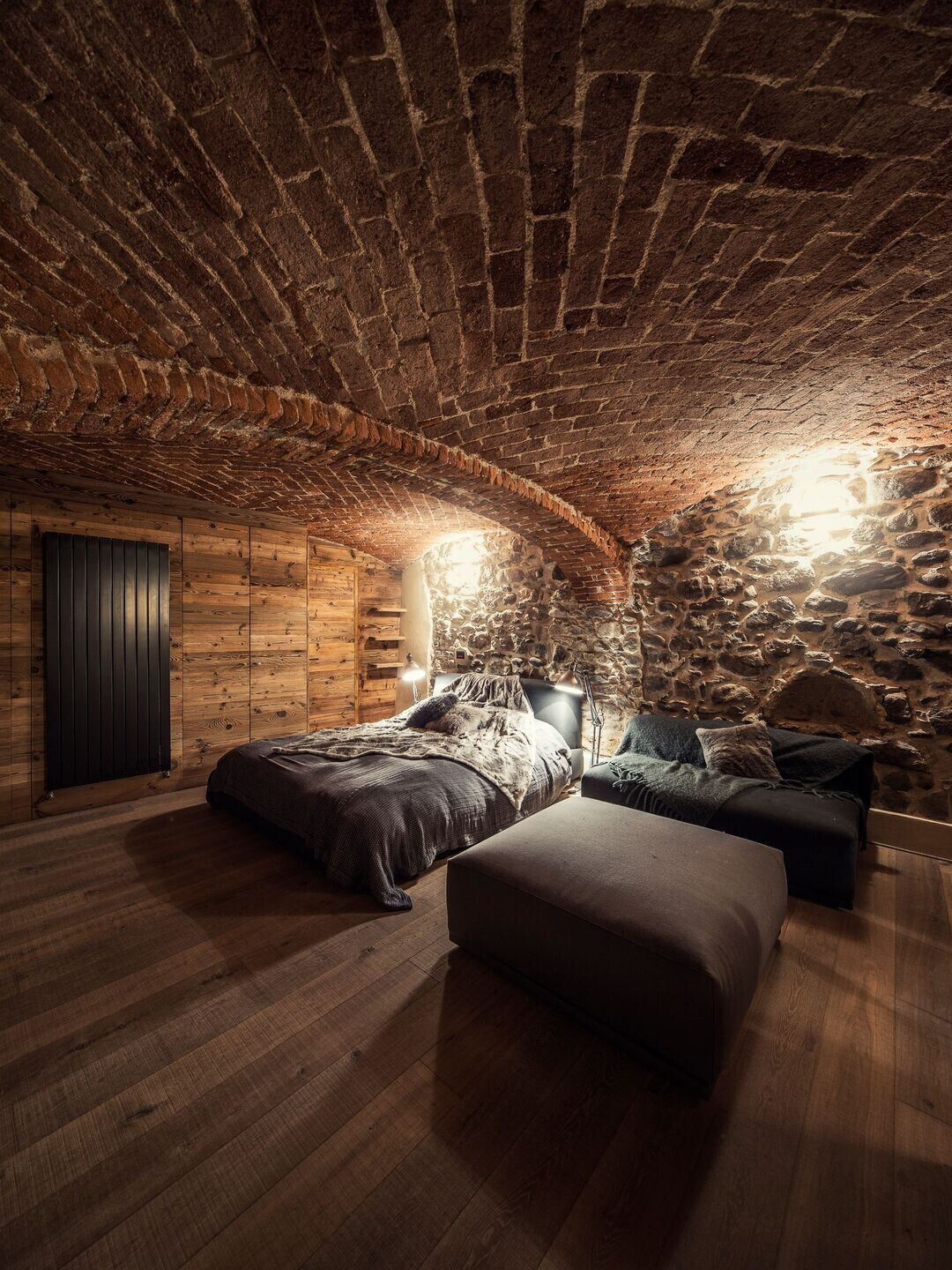 The project has maintained the complete interpretation of the rectangular plan, which is divided into three levels, the exposed brick vaults of the ground floor give way in height to the wooden floors that buttress the stone wall structures. Stone, wood, bricks, lose, are some of the typical materials used in the place, materials typically used in difficult mountain landscapes, helping to define the colors, moods and balances.
The enhancement of the pre-existing structure, was set as a condition for initiating a dialogue between the pre-existing structures and the new contributions, a dialogue that significantly develops starting from the vertical connection: an essential staircase in corten, in which the rhythm of tread-riser follows one another chasing the plan, humbly adapting to the history of the building but expressing its modernity and lightness with dignity.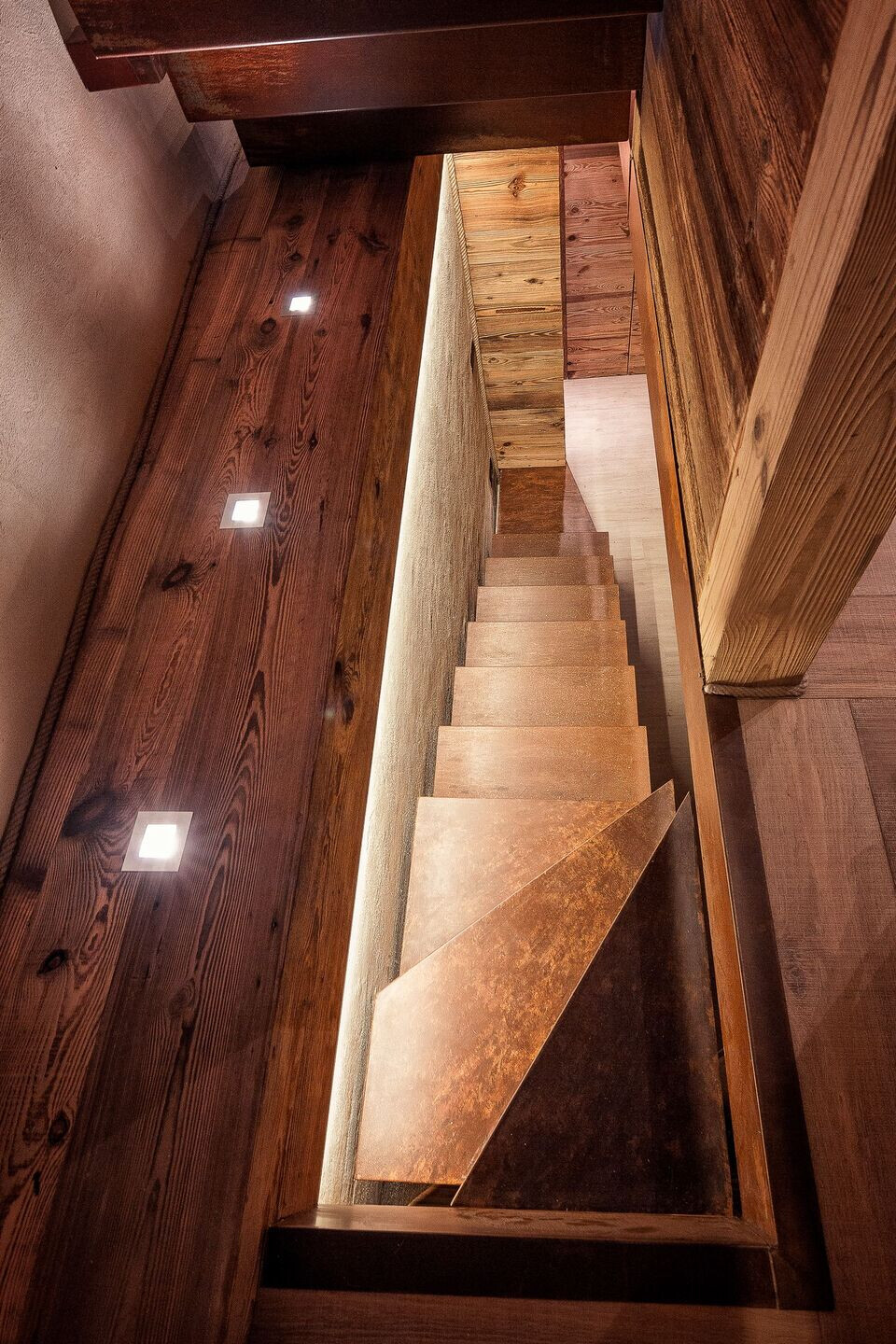 With the same interpretation, but in different forms, the areas are defined by elements, materials and furnishings which, although of contemporary taste, pursue a complete visual uniformity, thus the brushed and waxed processing for the wooden coatings, coherently evokes the original layout both when it embraces the stone and brick walls and when it meets the minimal design of the furnishings.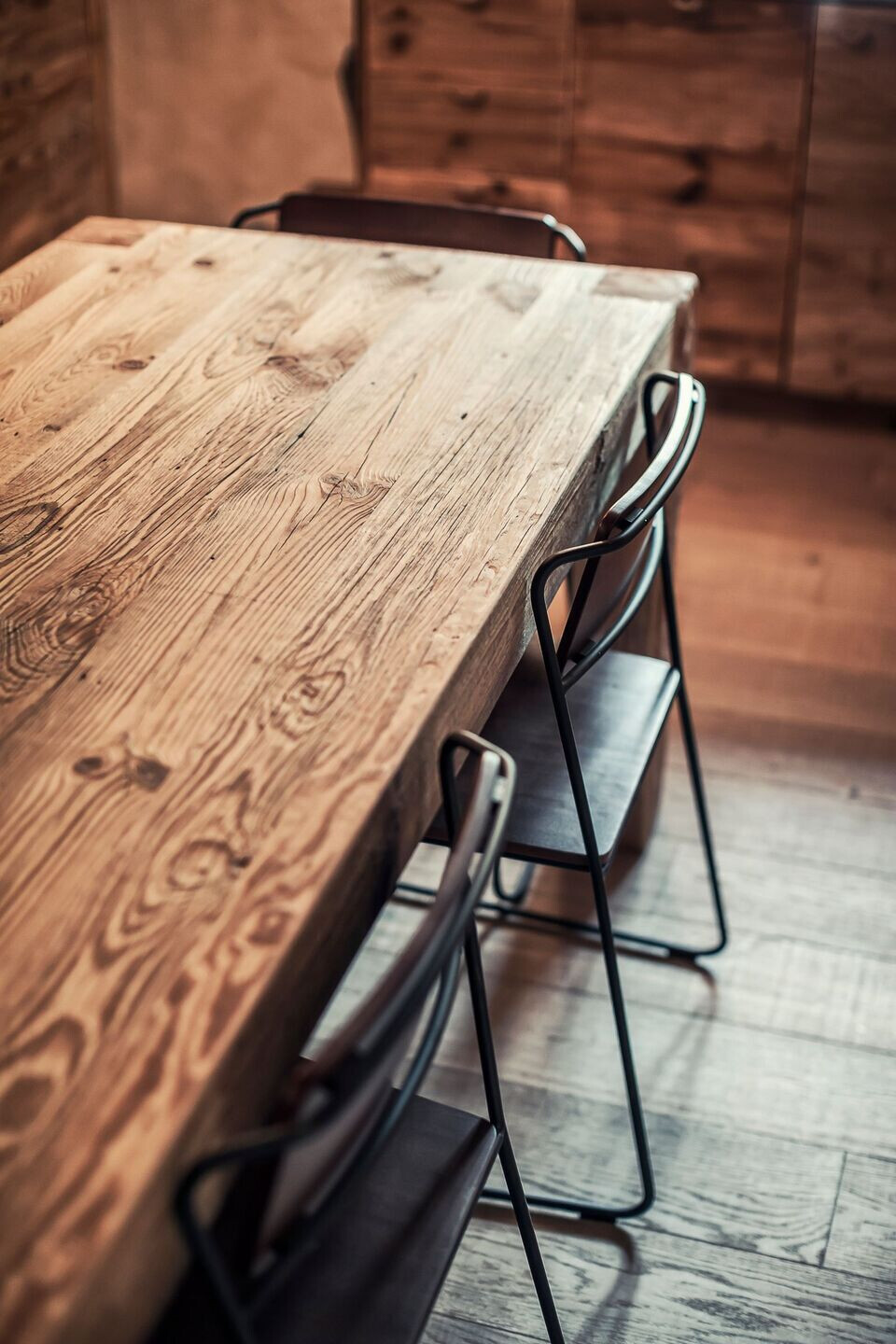 The simplicity of the processing of the materials, incorporates the resoluteness of the design gesture, evoking the past without betraying it in its false repetition. Lighting is another example of the design process, in which light calibrates harmony and accents with rigorous, invisible and pure forms.
Material Used:
1. Facade cladding: Luserna stone
2. Flooring: Wood
3. Doors: Door essence of pine
4. Windows: Windows clad in lamellar oak
5. Roofing: Corten Steel, Cirifer
6. Interior lighting: Led Lighting, Oty Box Ruggine, Oceano Nuvola-Via Bizzuno- Ambiente luce