A single storey extension to a Georgian house in the Grange conservation area of Edinburgh.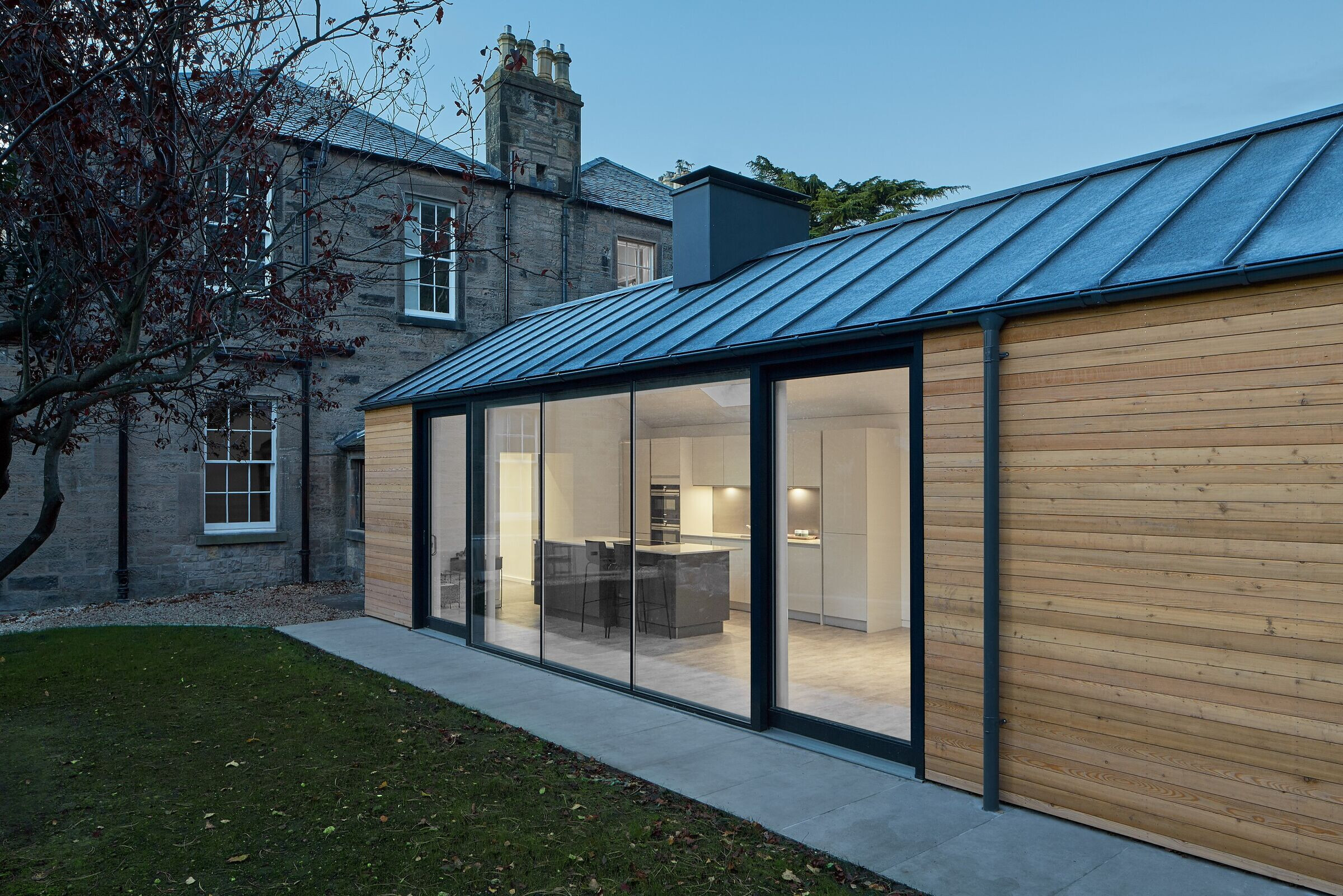 The aim of the project was to create a light filled, open plan living space within the north facing garden. The orientation of the site meant that by extending out into the garden the design takes advantage of East light that floods into the space in the morning. Large sliding doors and frameless glazing give an unobstructed connection with the garden while West facing rooflights bring evening light into the room and offer glimpses of the sky and to the tree canopy above.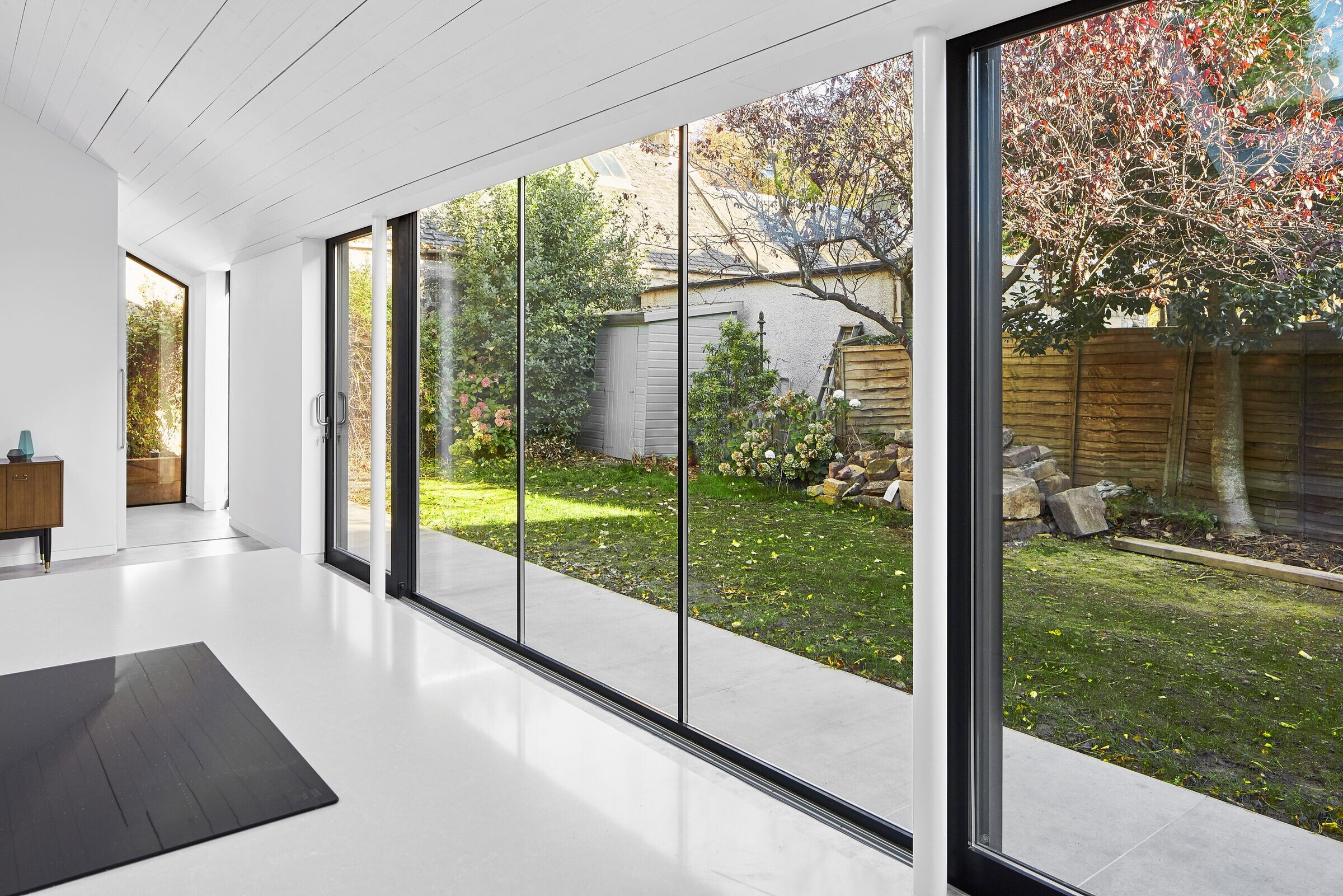 The extension houses a single, well-proportioned kitchen/dining space that connects to the house using the original outshoot extension. This has been reconfigured to form a lobby and cloakroom area. By moving the kitchen from the existing building this separates the public and private functions of the house and a small office is located at the end of the extension to provide a workspace away from the main house for the freelancing client.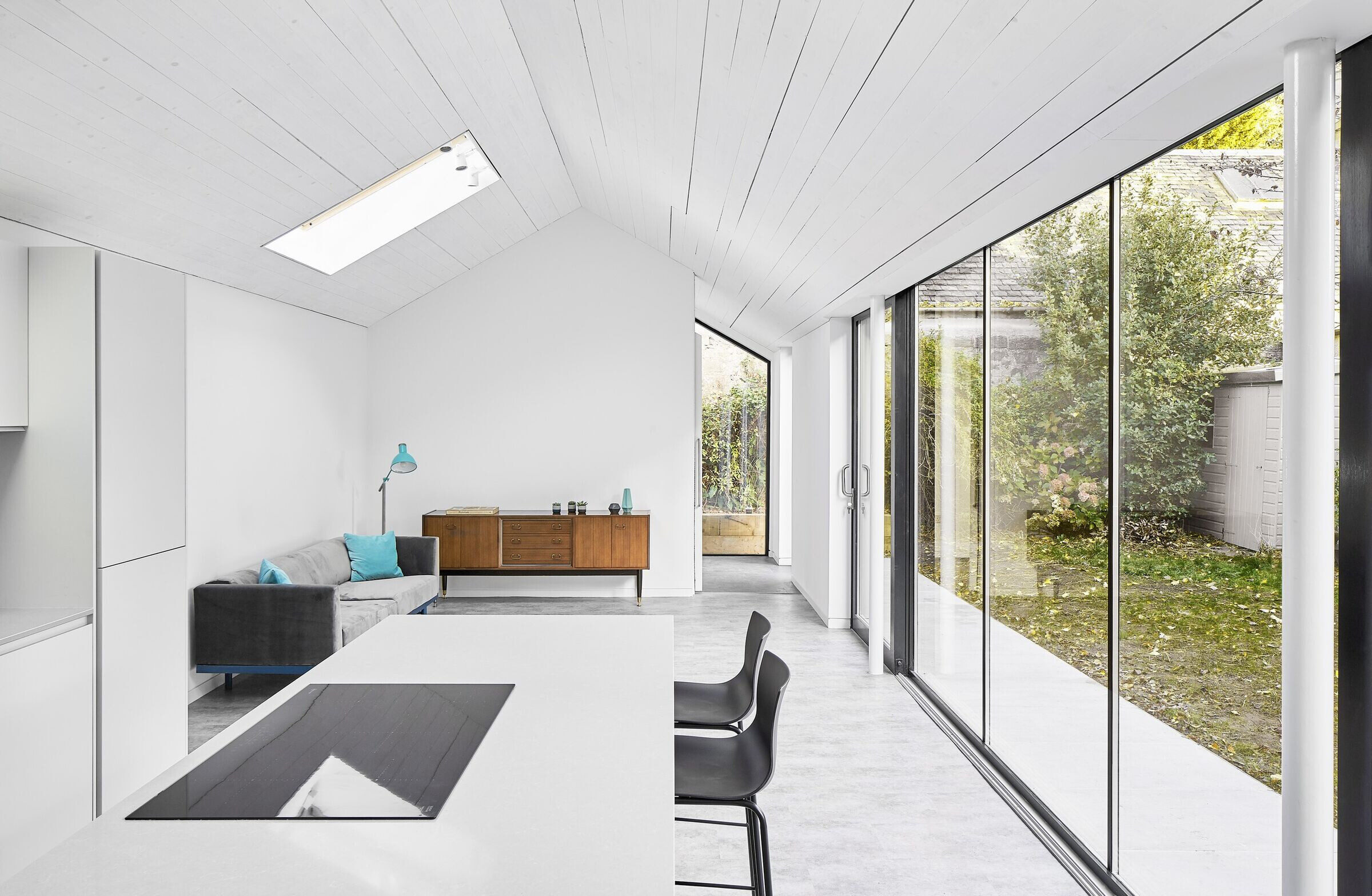 By keeping the eaves low and forming a shallow pitched roof the design takes on a single volumetric form that allows for high ceiling heights whilst minimising visual impact and overshadowing to the neighbouring property.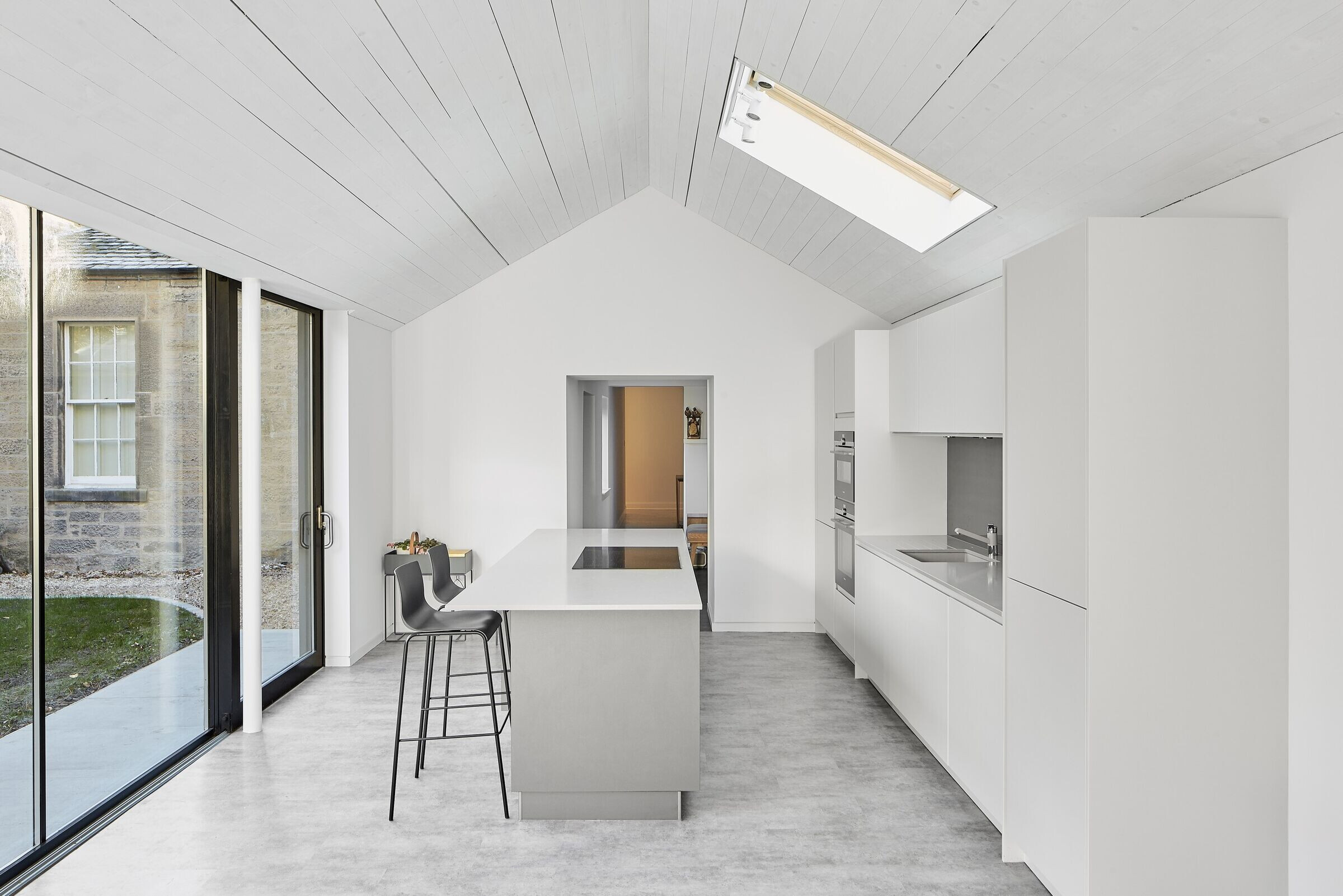 A few carefully considered details help to accentuate the form of the building with its long and low proportions. These include minimising the external soffit so that the windows are full height and the eaves form a single datum running the length of the extension. Internally a sliding door to the study follows the angled pitch of the roof and gives views down the length of the extension to a gable window that frames the garden beyond.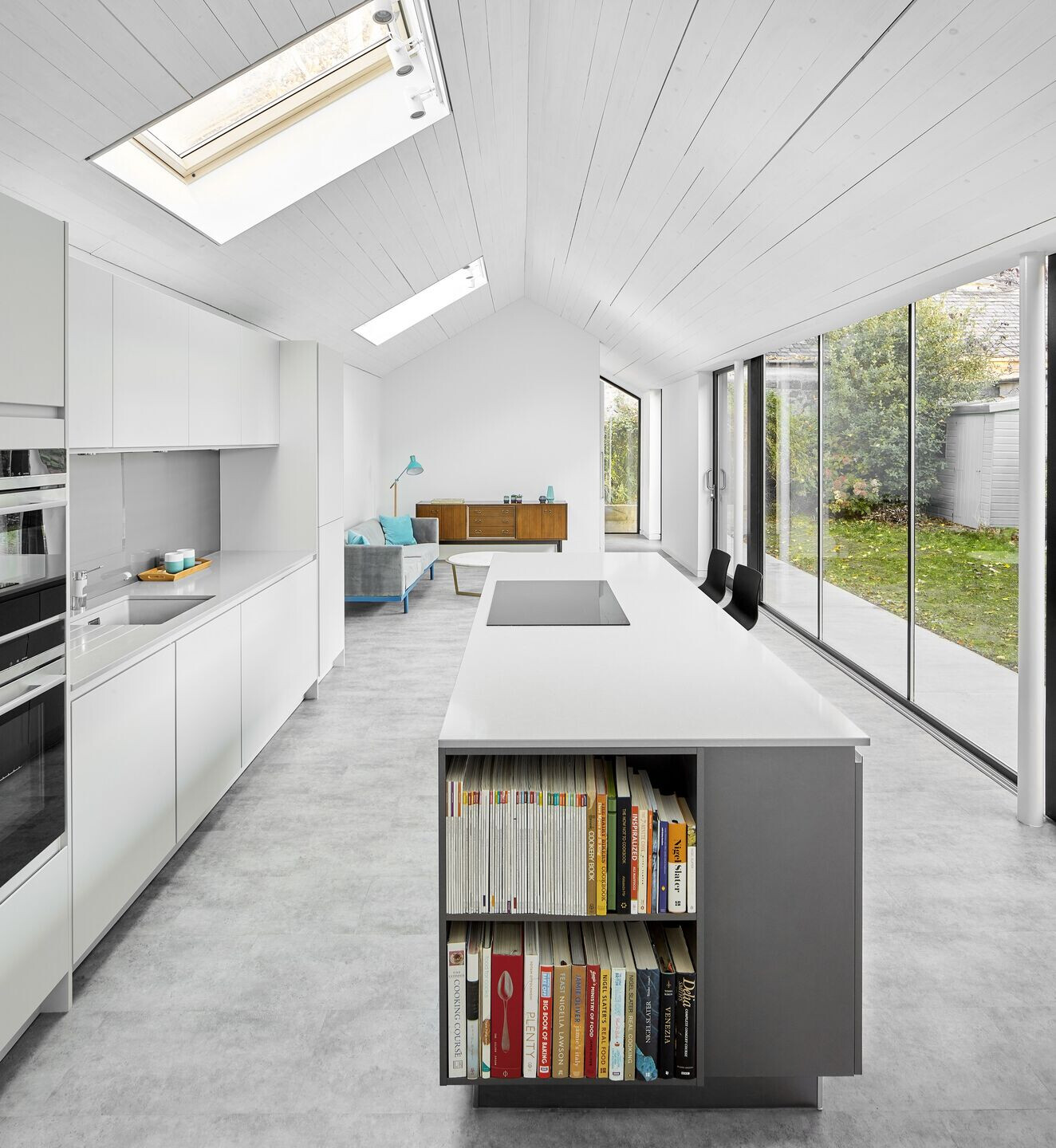 The horizontal larch cladding has been treated with a "Sioo" wash to lighten the timber and ensure even weathering and a dark grey zinc roof helps distinguish the building as a contemporary addition.
Internally the finishes have been kept simple and calm with lime-washed timber ceiling boards and a muted colour pallet that compliments the simple design. A sliding triangular door to the study is hidden in a pocket wall.