Bruno and Giovanna asked for a cozy decoration that integrated all the environments of the house. Dining room, kitchen and living room, as the family loves to receive friends and be with everyone together.  In our interior design we chose coatings with natural textures: stone wall and floor, and wood panels to bring the warm touch. In the bathroom mirrors in organic format bringing charm and tub carved in stone.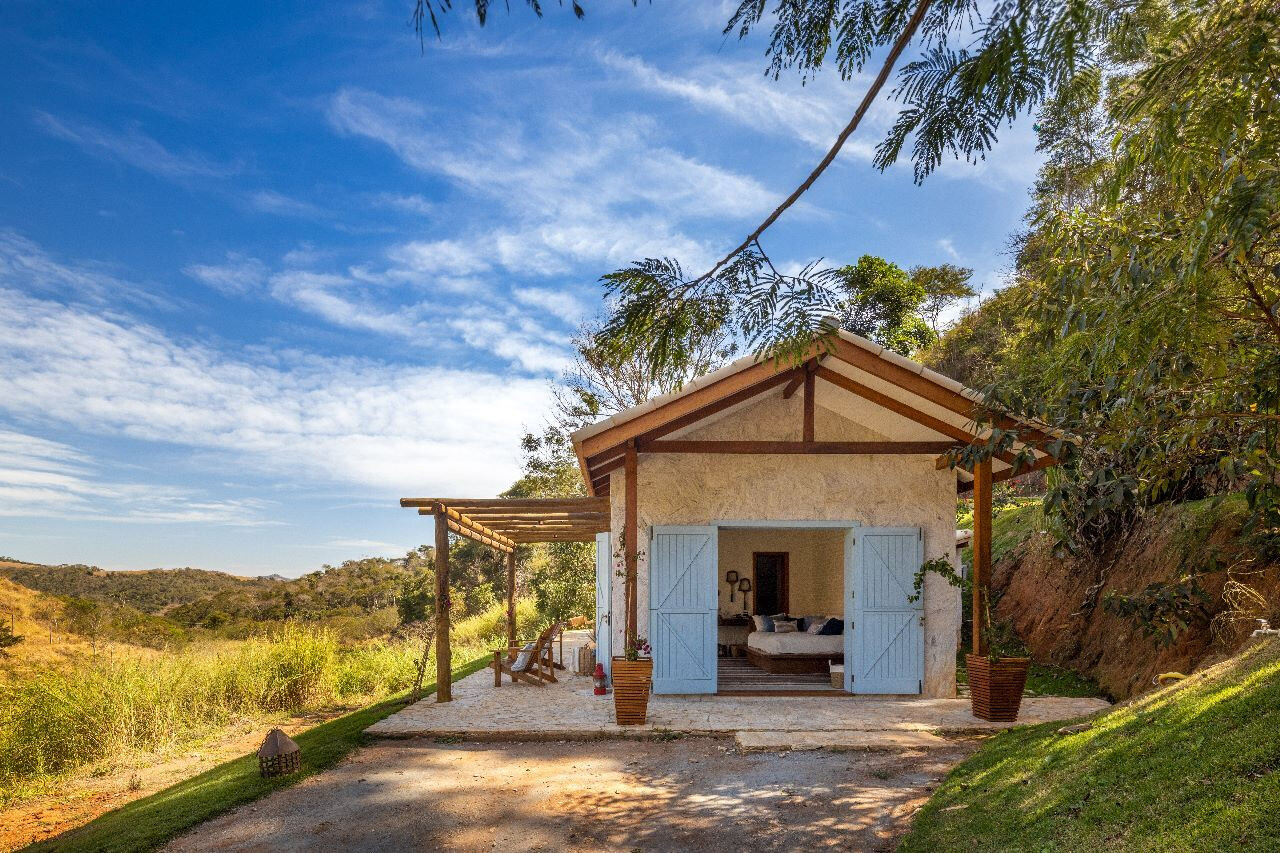 Wide farm doors create a welcoming atmosphere, and the stone cladding brings that rustic look reminiscent of the houses in Tuscany that wanted for the project. The idea of the was to bring a climate of the place to the environment, with wide rustic wooden doors that allow the total integration between house and surrounding mountain landscape. In addition, the light blue chosen for the painting contrasts with the stone wall, lightly welcoming everyone who enters this space.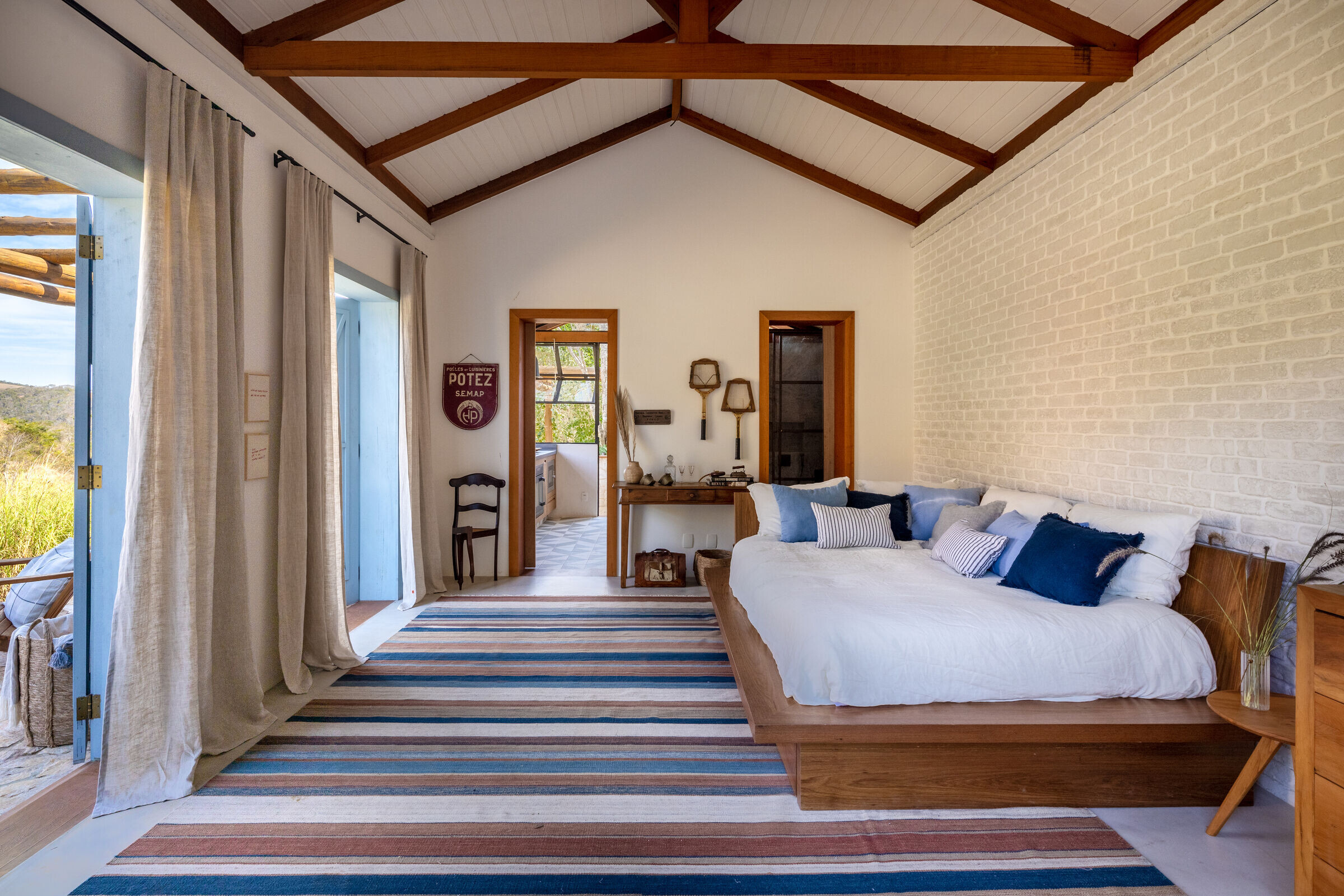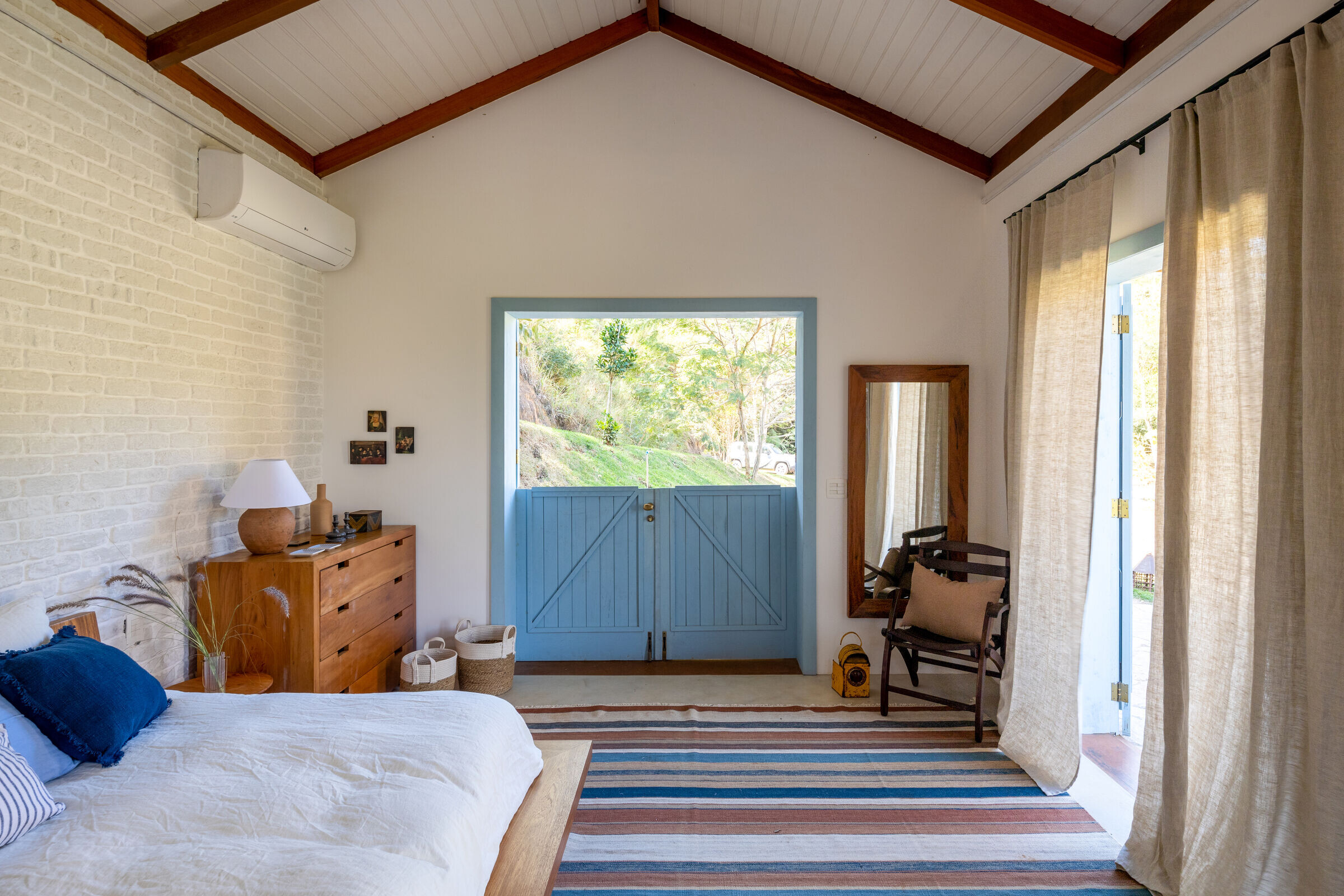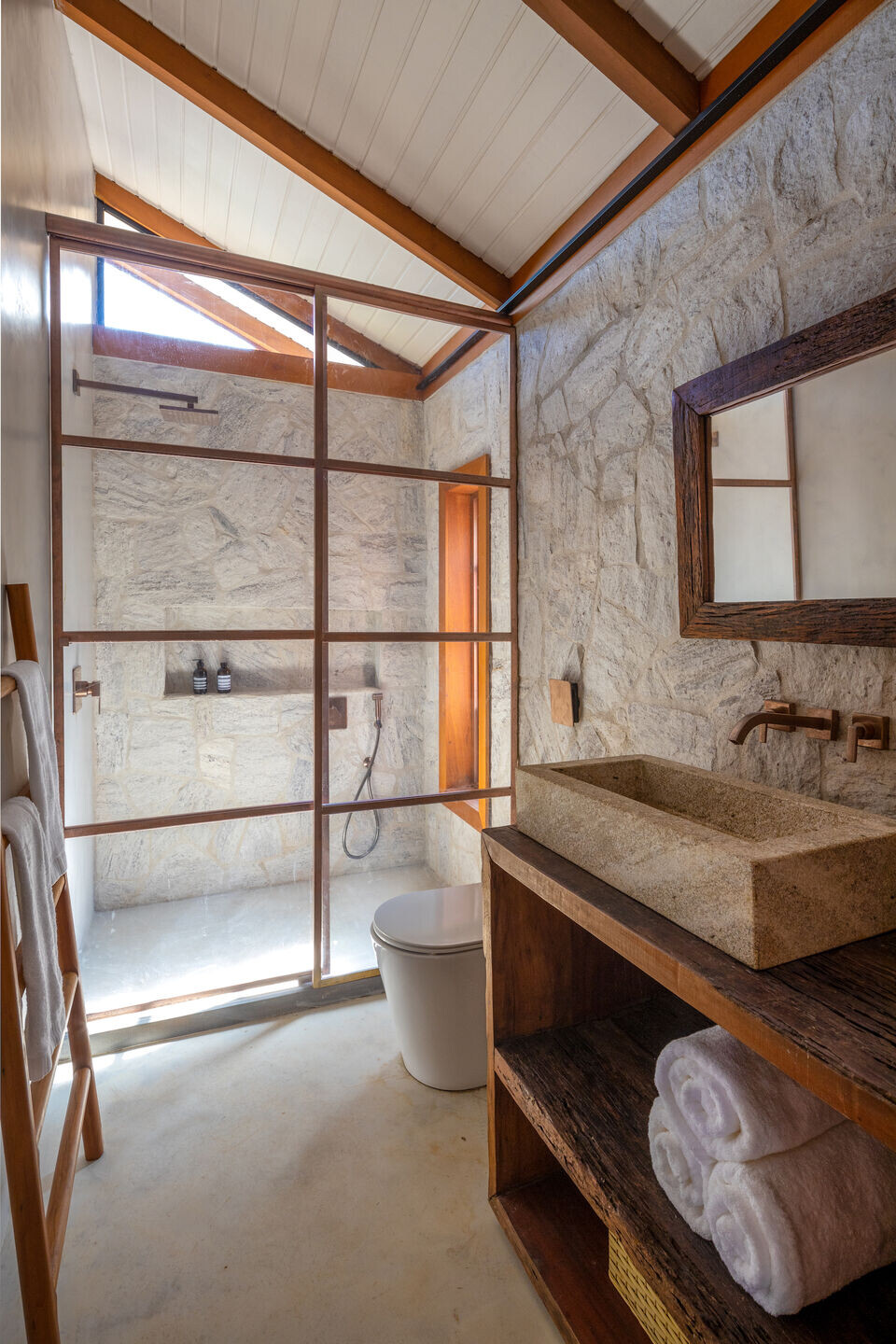 In the project of Casa do Lago I chose to leave the internal structures apparent, both in the ceiling and in the brick wall. To give an even more cozy and comfortable tone I chose large armchairs and put the bed highlighted, it is a good solution for Casa do Lago where the living room will also function as a bedroom to receive guests from the gioewbank and brunogagliasso.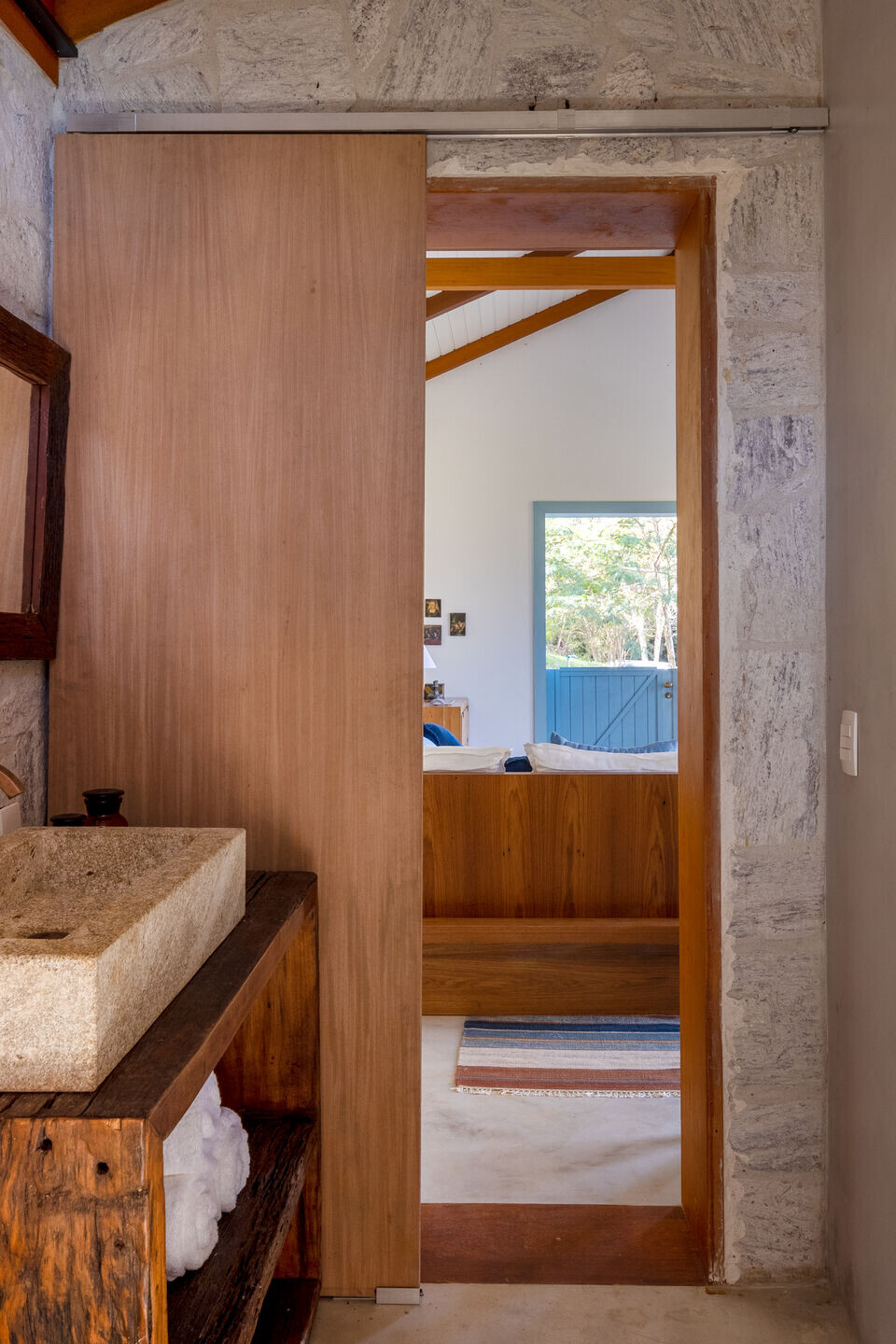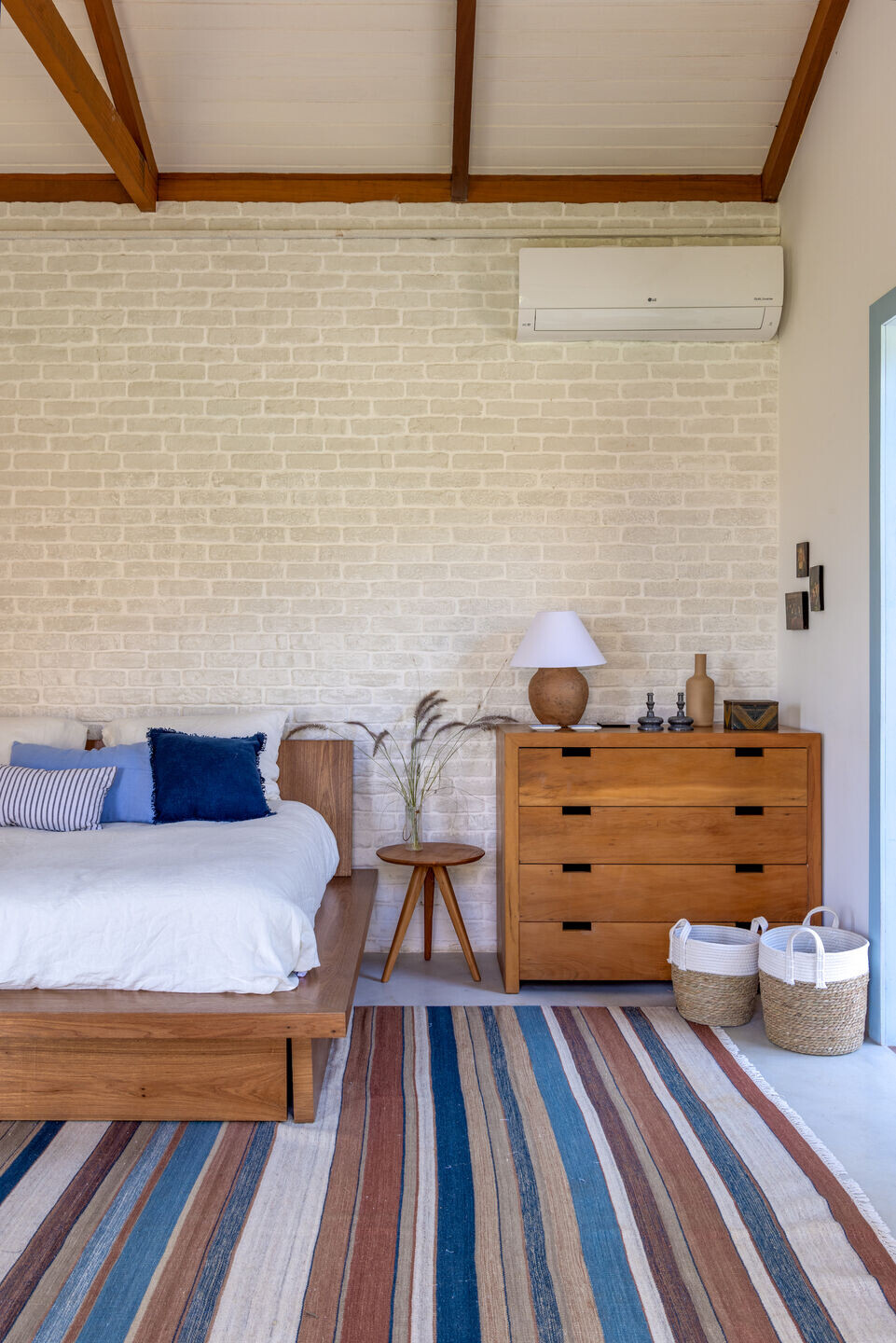 Team:
Architects: Hana Lerner Arquitetura
Lead Architect: Hana Lerner
Photographer: Andre Nazareth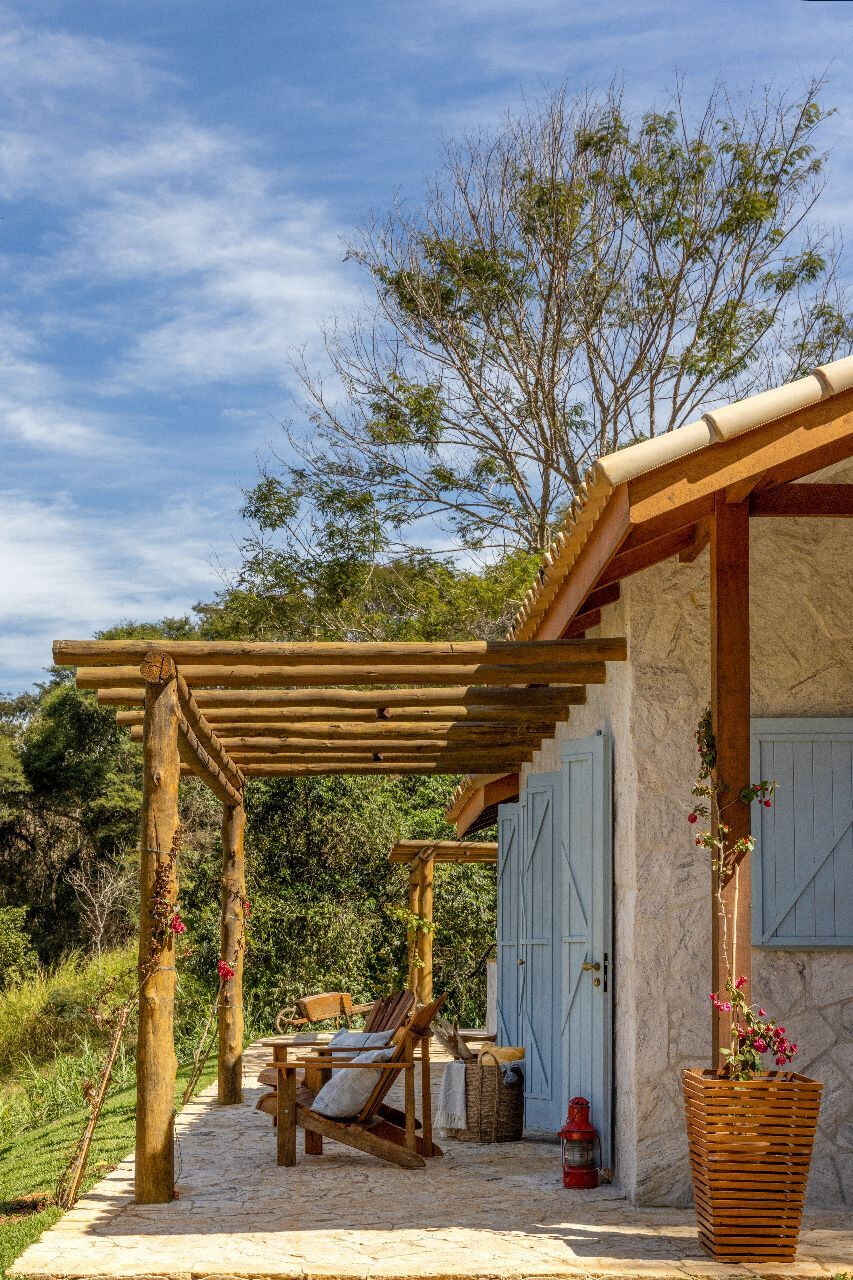 Materials Used:
Burnt Cement: Microreve Metals - Docol
Cortinas: Luttece Puro Linen
Demolition Wood Furniture
Trapiche Kitchen: Florence Piso
Ladrilho: Colormix
Decorative Objects: Casa Occre
Pillows and Trousseau: Luttece Puro
LininhoRugs: Phenicia