Leavened, a new artisan bakery in Cleveland's historic Tremont neighborhood occupies the ground floor of The Tappan: a four-story mixed-use building with 95 apartment units. The bakery sits on a busy street corner and is surrounded by full-height glass that brings natural light far into the space. An angular wood ceiling opens the space up to the neighborhood. Warm wood and green tones link the café to an outdoor garden nearby, where visitors can relax at outdoor benches and tables.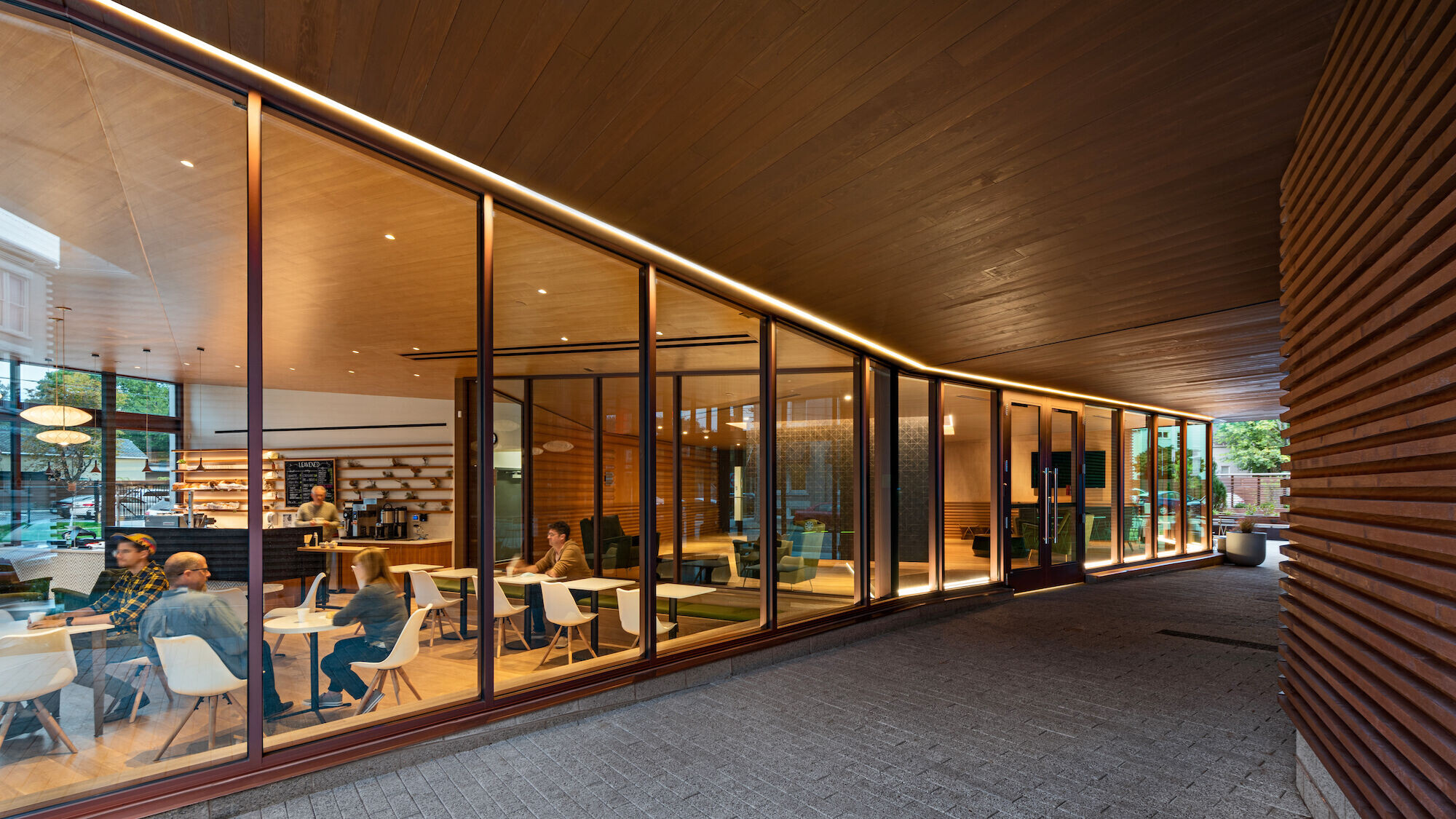 The key challenge was making the space feel welcoming to the neighborhood. There was also a lot of equipment that needed to fit into the small commercial space. Multiple space-planning iterations were required to create an inviting and functional space.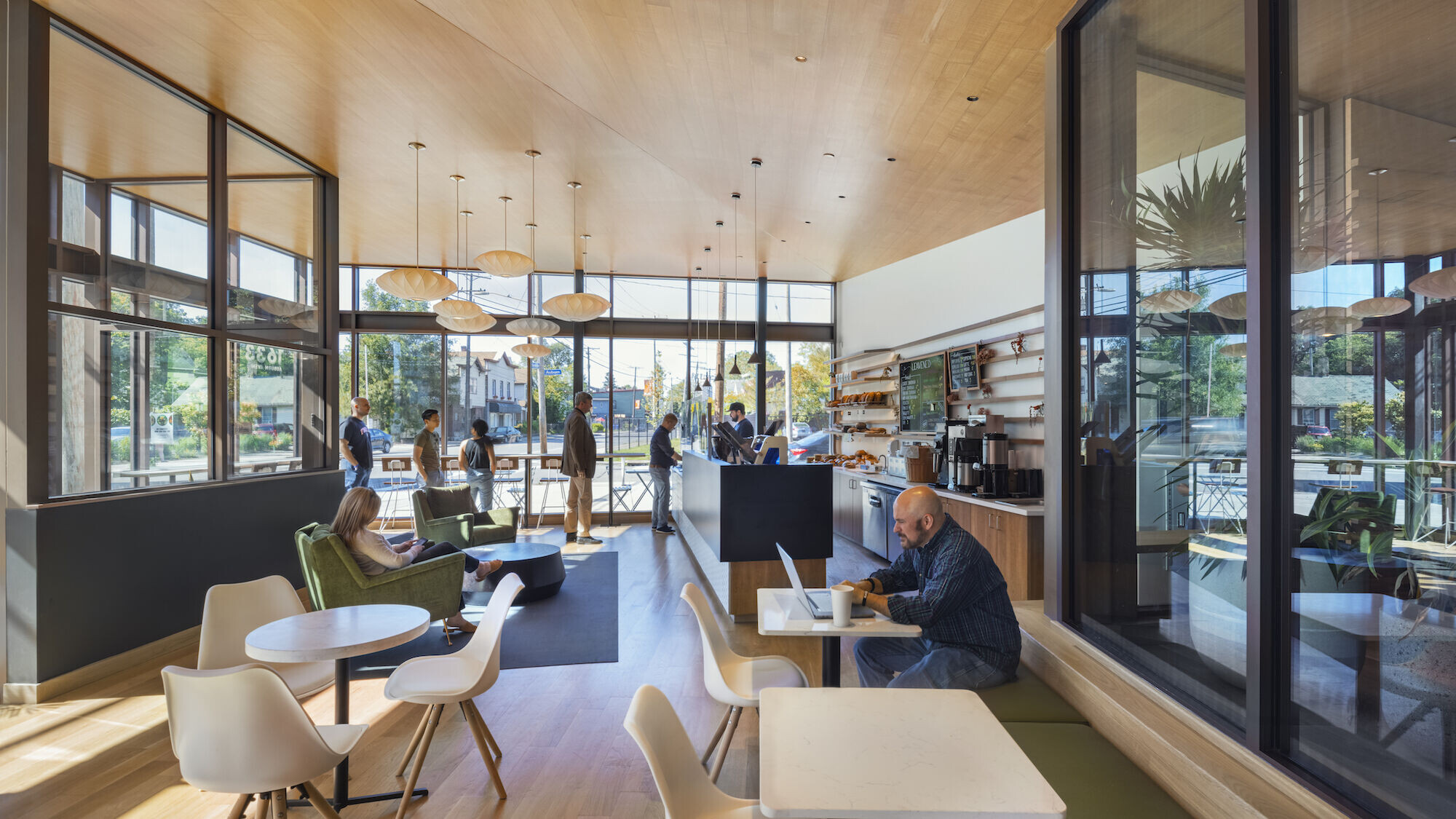 The project incorporates warm wood and olive-green tones to make visitors feel like they are in an outdoor pavilion, surrounded by planters and café tables.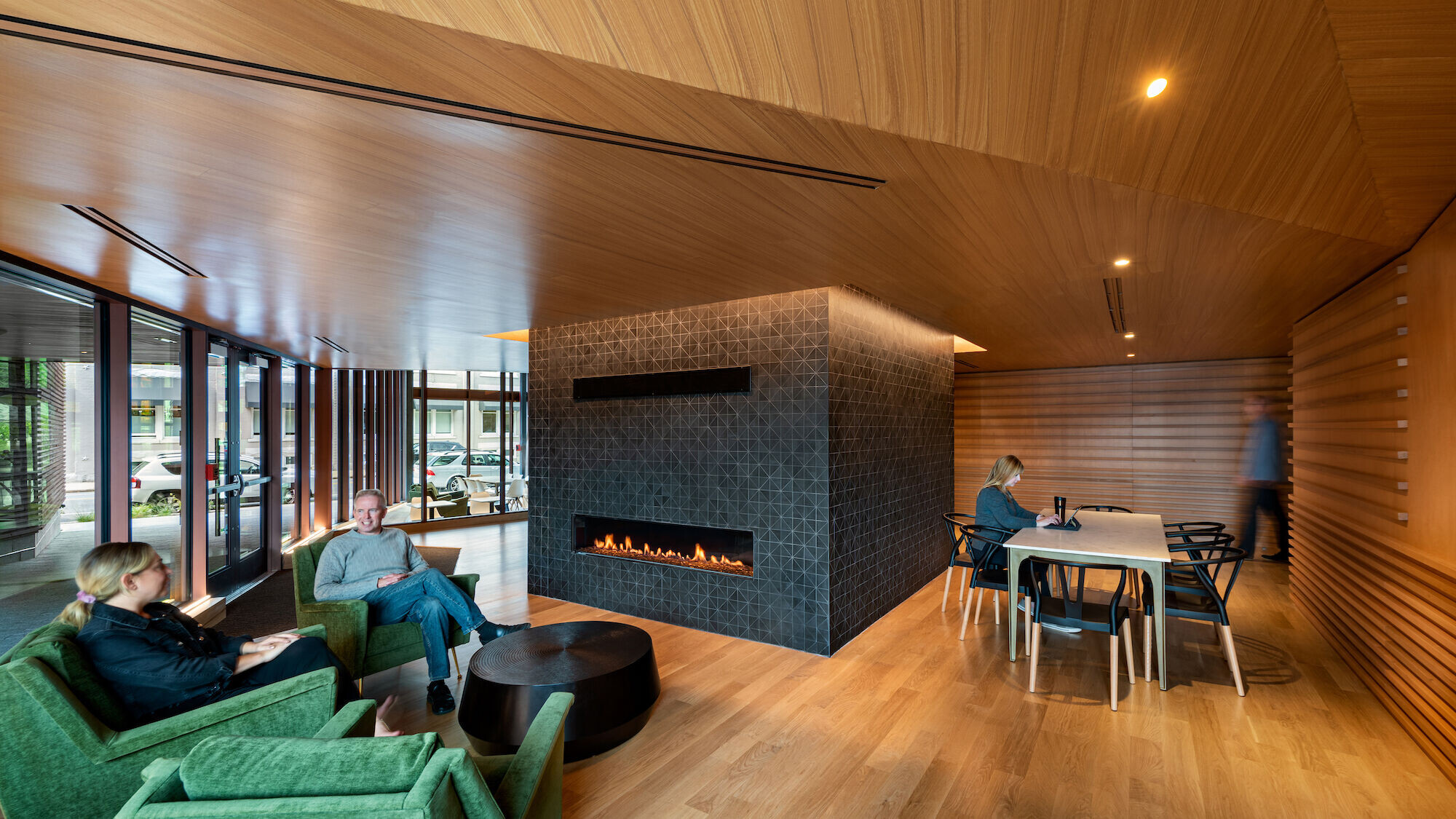 Team:
Architects: Bialosky Cleveland
Other Participants: JGJ Construction, Ohlin & Reed
Photographer: David Joseph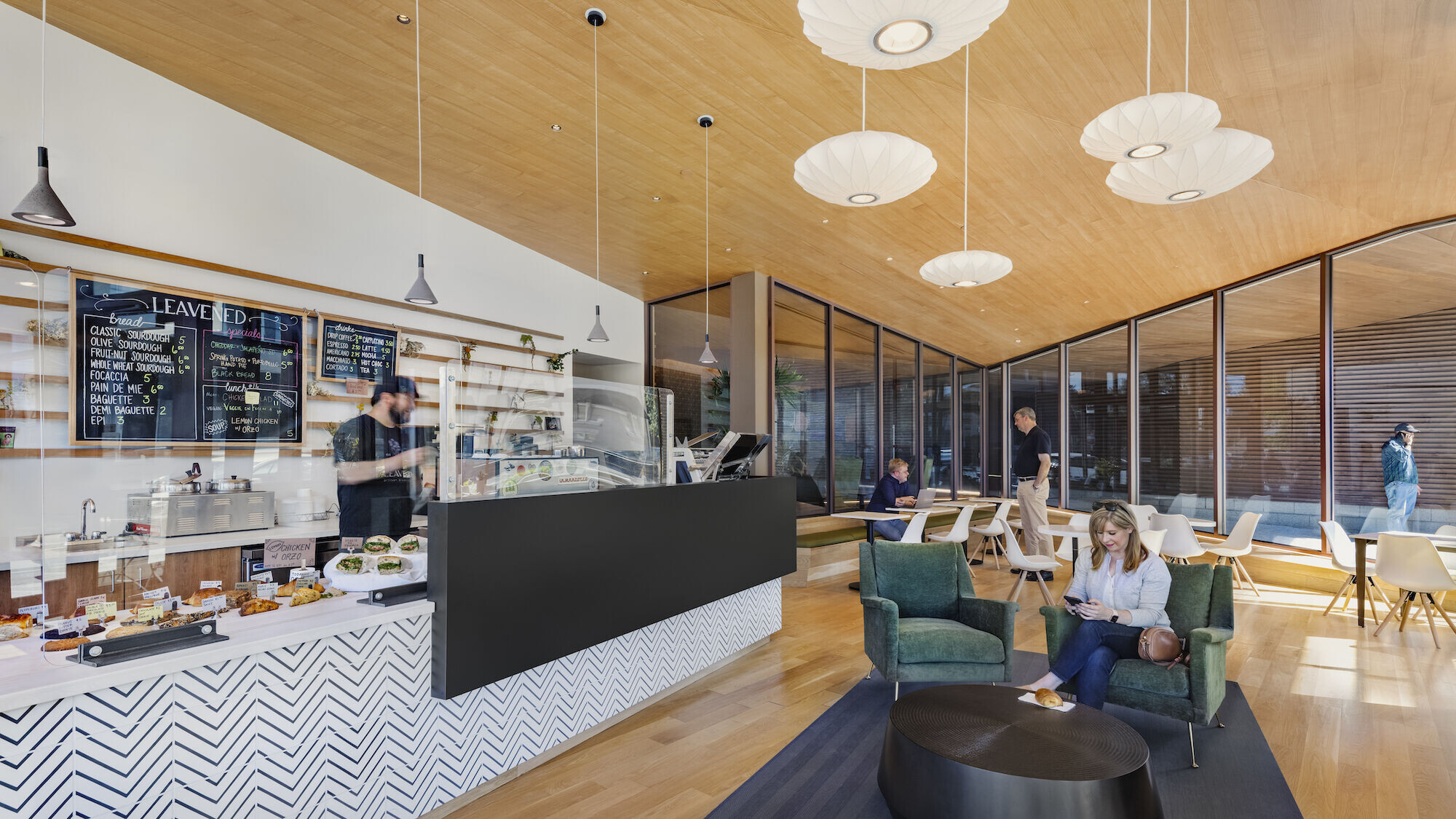 Materials Used:
Facade cladding: Prefinished Aluminum Storefront, Copper finish
Flooring: Clear-stained, engineered wood floors
Doors: Prefinished Aluminum Storefront, Copper finish
Windows: Prefinished Aluminum Storefront, Copper finish