Forces that act upon a body, they both compensate and cancel out each other. They are now in balance.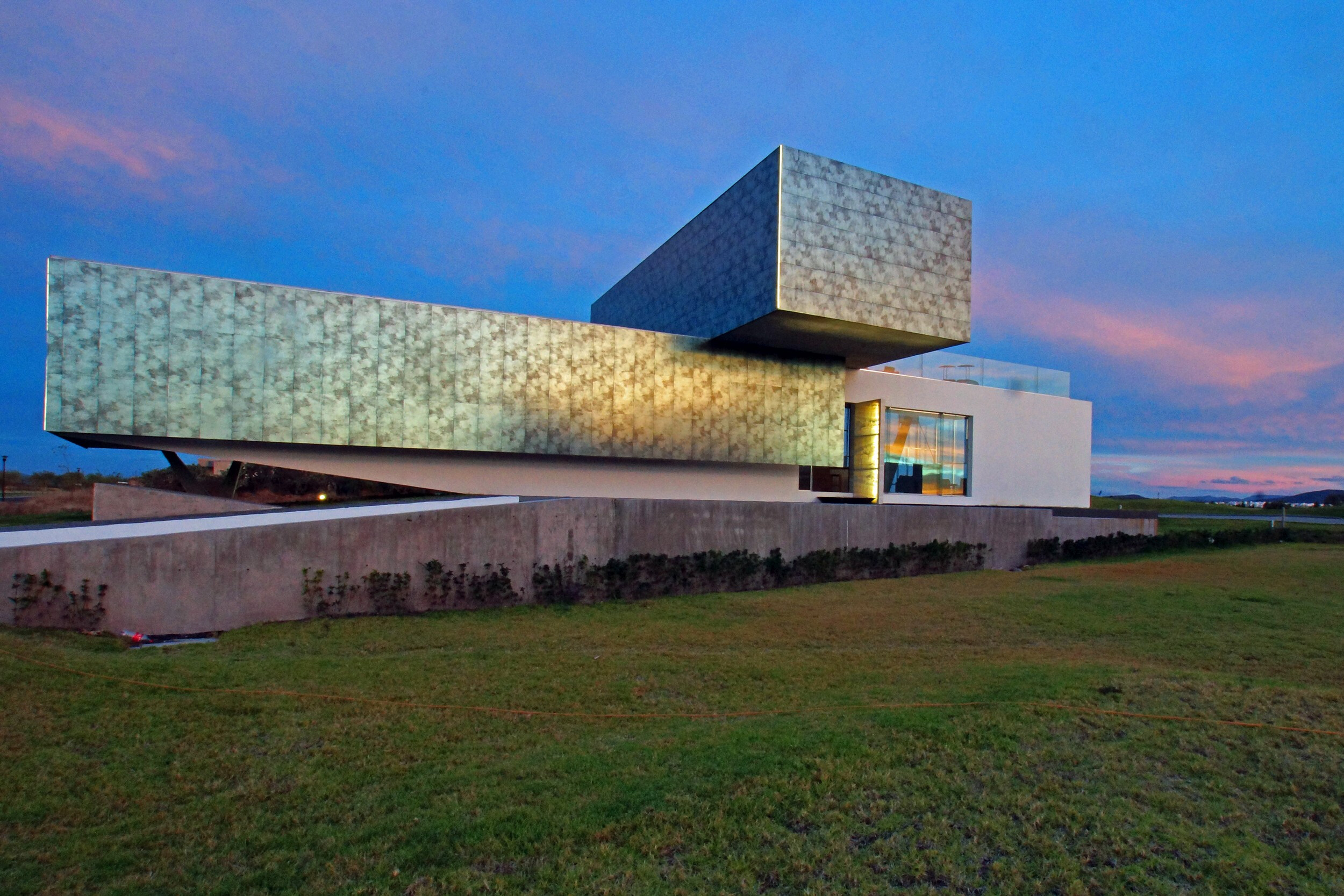 When light and shadow don´t find contrast, they join them selves and become harmony.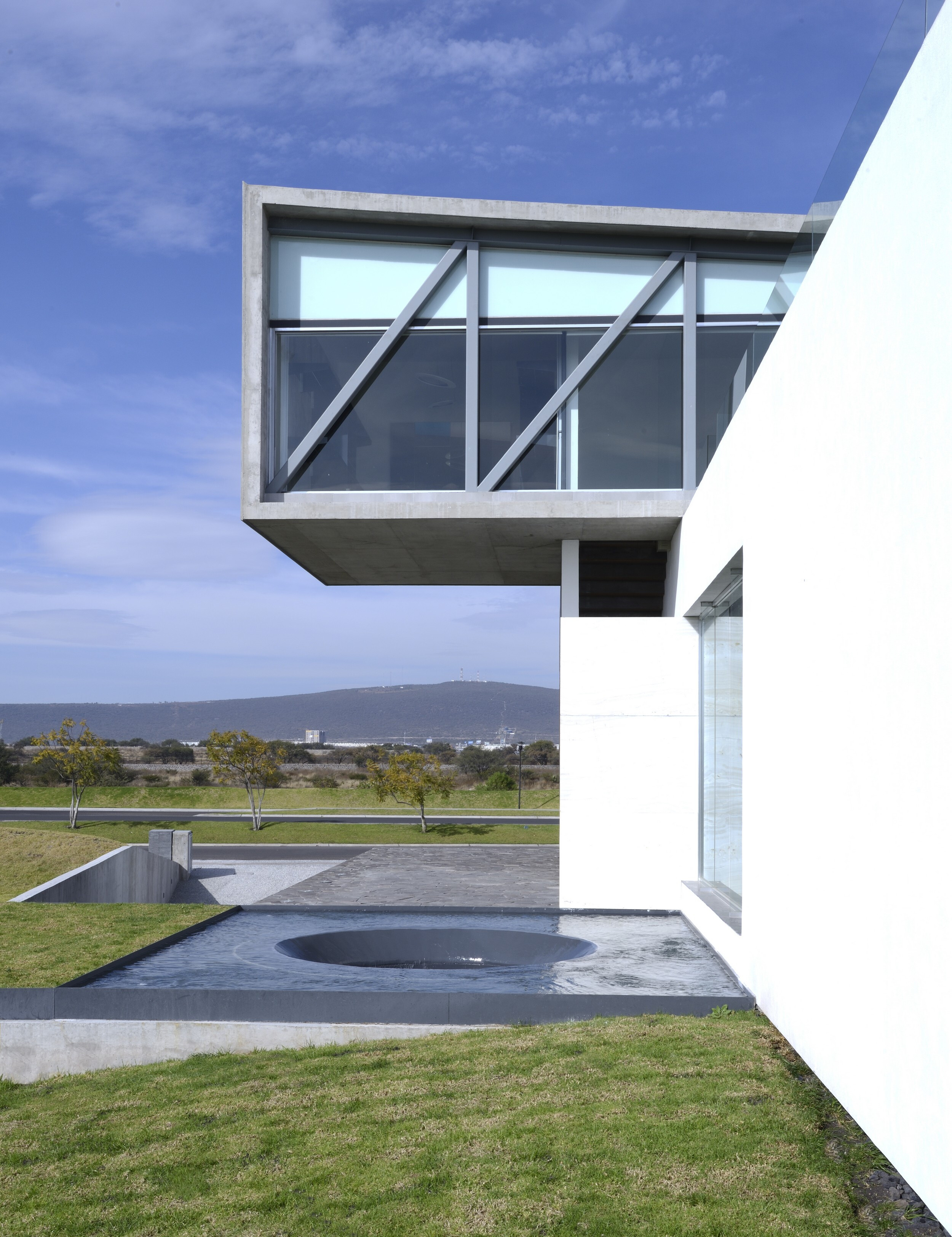 Two bodies that come across each other, form a unit and stabilize one another, providingthe necessary counterbalance. Grounded on top a metalic structure, its skeleton,which wraps around and incorporates to the structure, sits upon concrete colums.they bind to the rest of the elemts and grant nature to the project that sits upon mounds of grass, revealing the artsy intention of the concrete cantilever that gives its final touch to the structural adventure.
On one side of the building, the almost minimalistic masive walls, shuts out the house from the road, giving privacy from the outside world. Meanwhile, the other side of the house, gives way to ample views of the fairway, thru huge floor to ceiling windows that let light in all around and evoque the masterpieces of mondrian in its window design.the geometrical intention in the design, creates shades and light that fragment the rays of light. These massive clear partitions, divide but do not obstruct the intended feeling of perpetuating the inside space into the outside world.
There was a minute and careful design used in the lighting elements chosen for this project so as to have, upon twilight, the transformation of the space, render a striking contrast with daylight.
The sober and noble materials taken from nature, such as wood, stone, and concrete, were used in walls and floor creating amazing contrast with the high tech materials and elemts used in bathrooms, kitchen and other smart home items.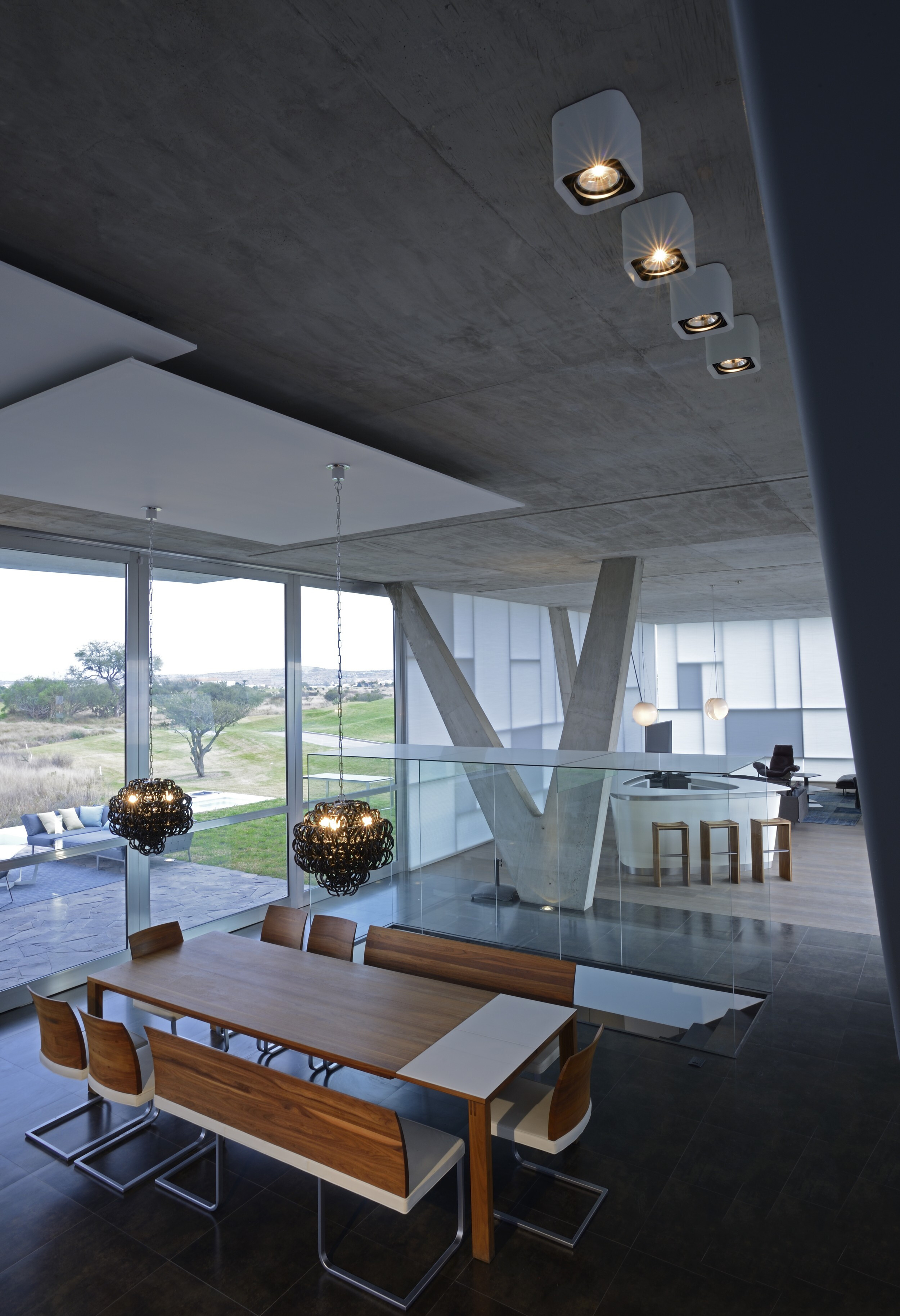 Last but not least, the sustainability solution to the whole project as to cause a lowest possible impact to the enviroment as well as lower electrical consumption. On the subject of water use, residual water wich leaves the house goes to the neighbourhood treatment plant to later be used for watering the golf course. Rain water is also collected from the huge roofs and used for the same purpose.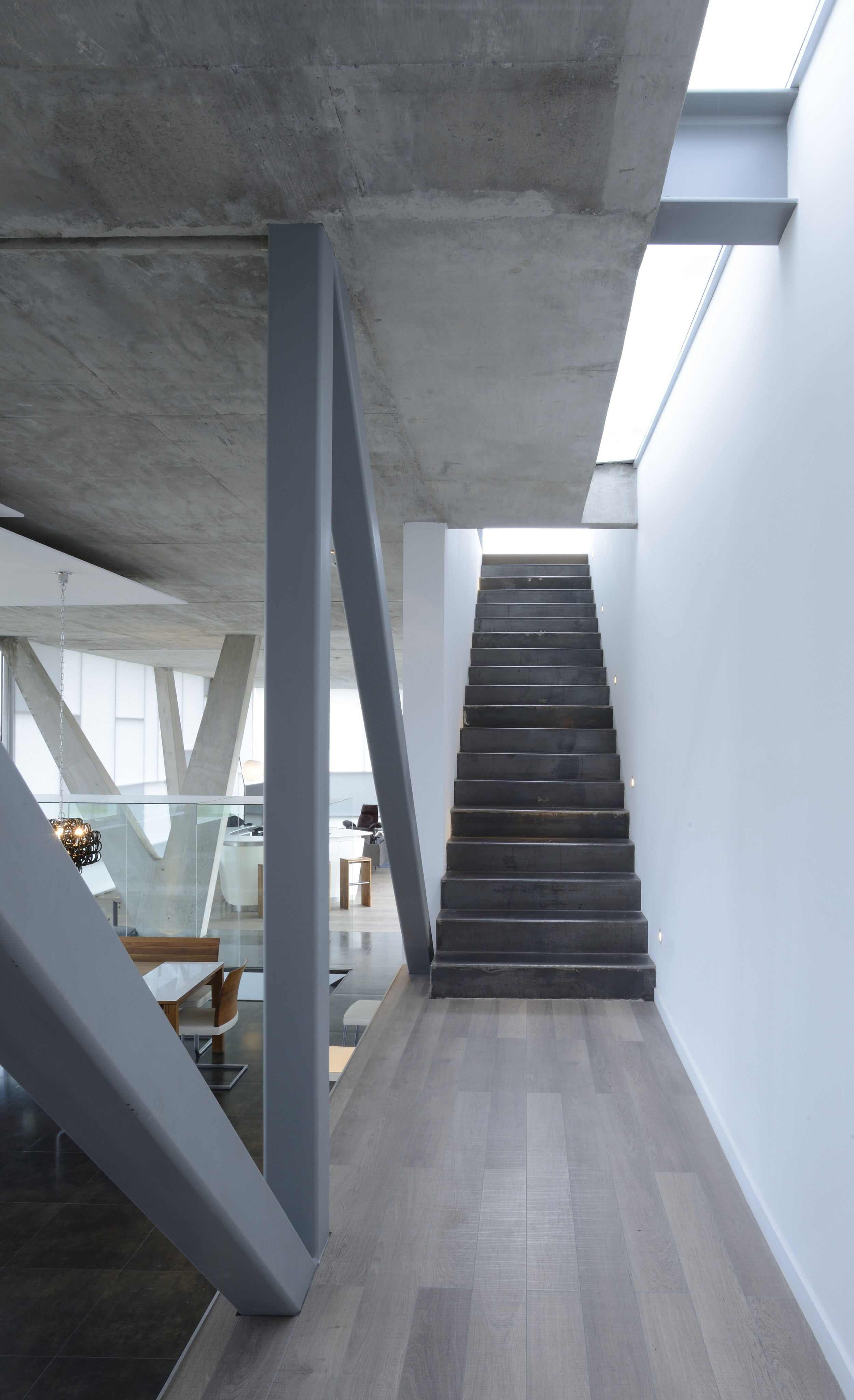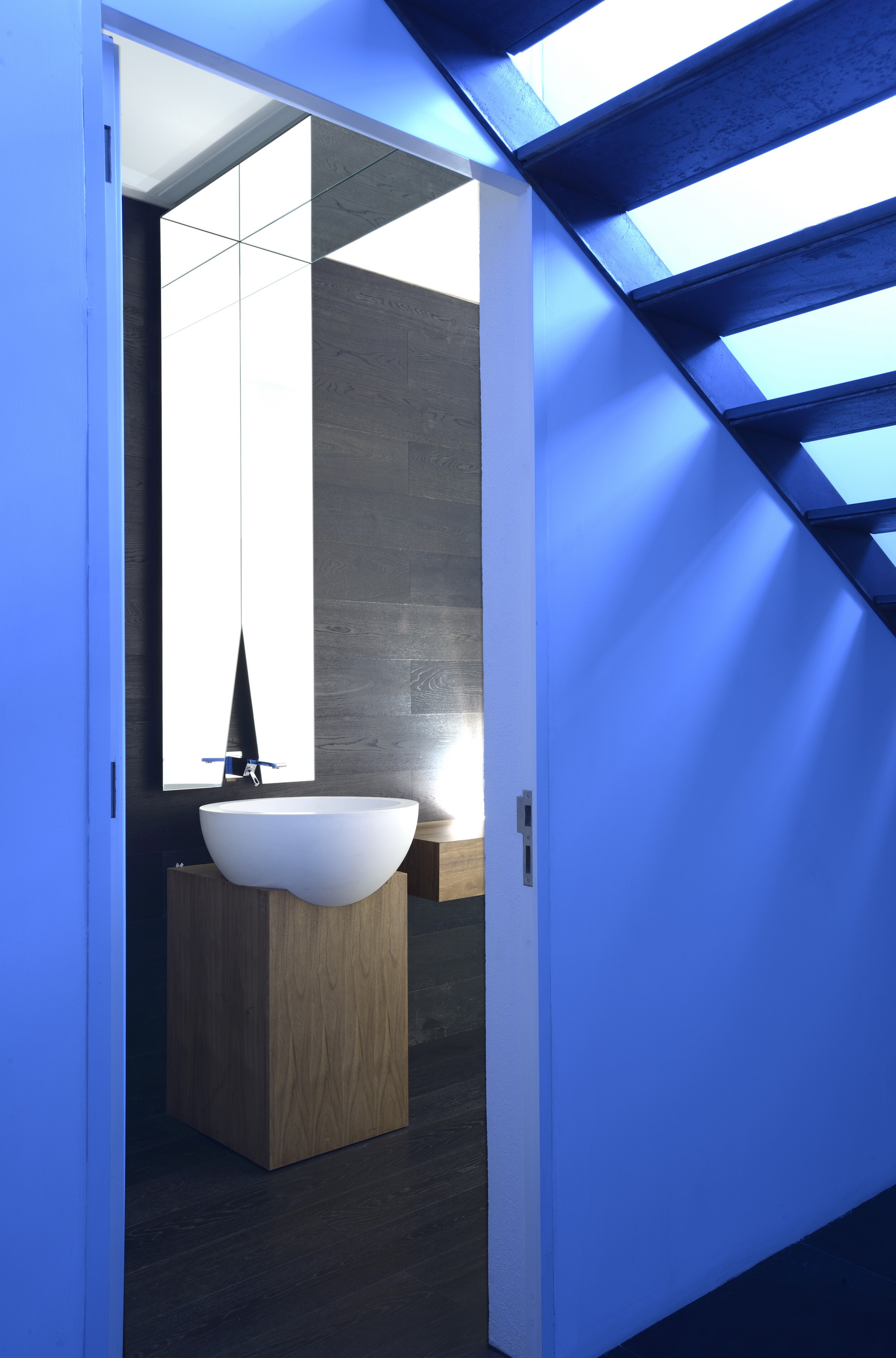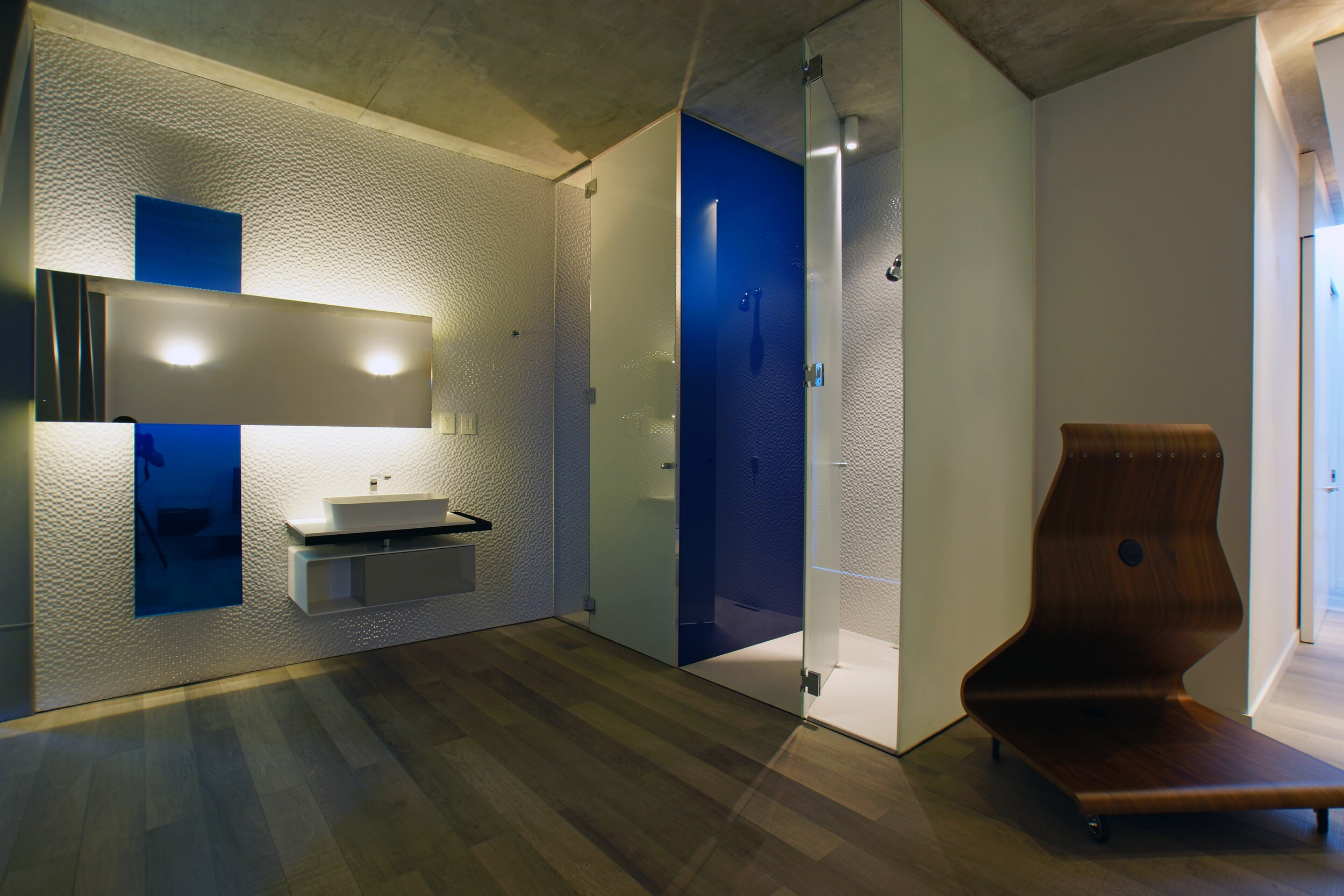 The natural stone and other materials, are taken from the region, as to lower transportation of products from afar thus minimizing enviromental impact.