Lightpark's interior with a fresh face. Lightpark is a high-end department store featuring luxury furniture where the primary design concept was to unify the common areas, allowing the displays of individual stores and their conceptually-designed furniture to stand out.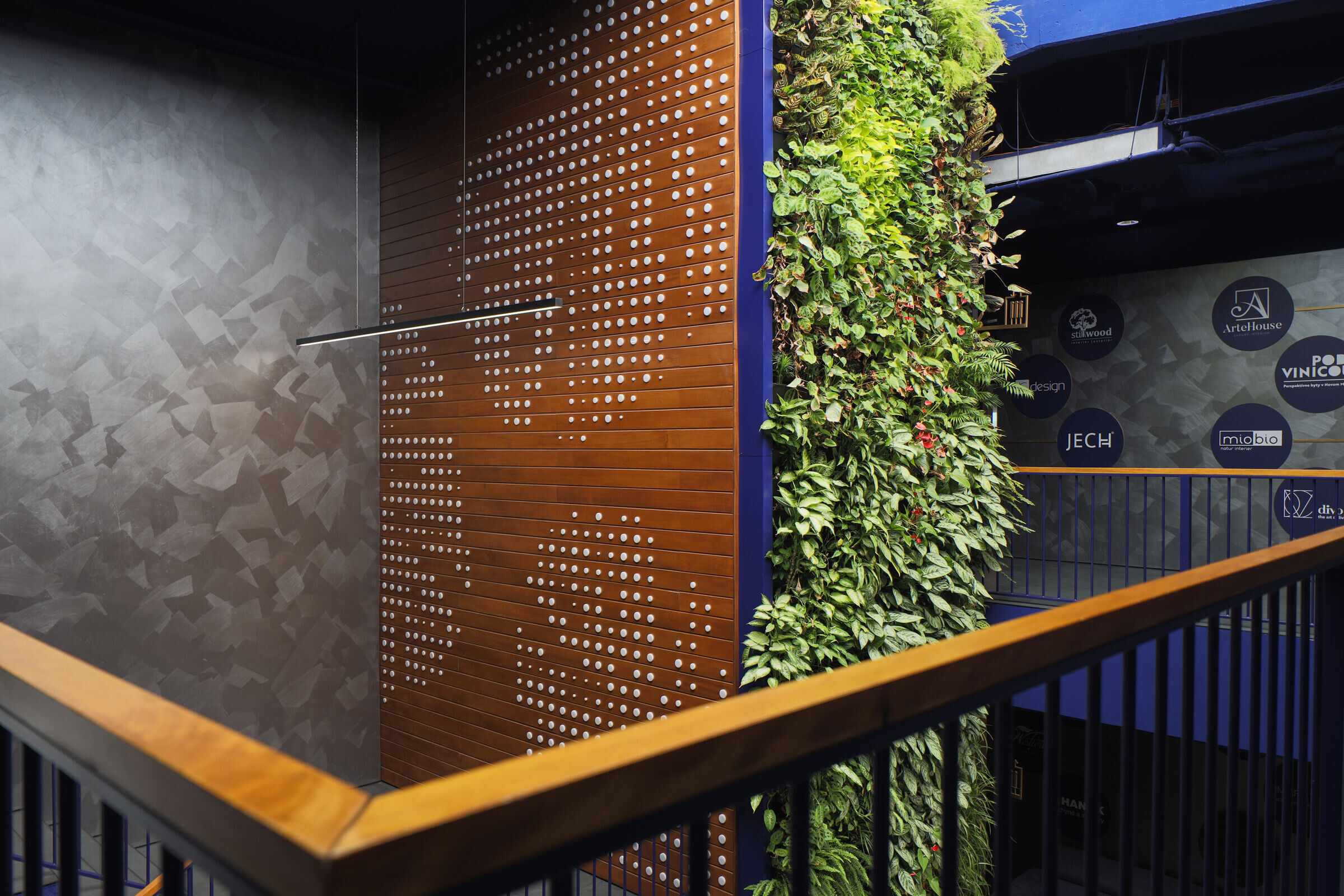 The most potent idea is the color, Parisian blue or synthetic ultramarine. Natural ultramarine has been one of the most expensive pigments since the Middle Ages, derived from the lapis lazuli stone. It was imported into Europe and was highly sought after by artists, used for the most crucial and valuable details. The first synthetic ultramarine, also called Parisian blue, was only used from the 19th century.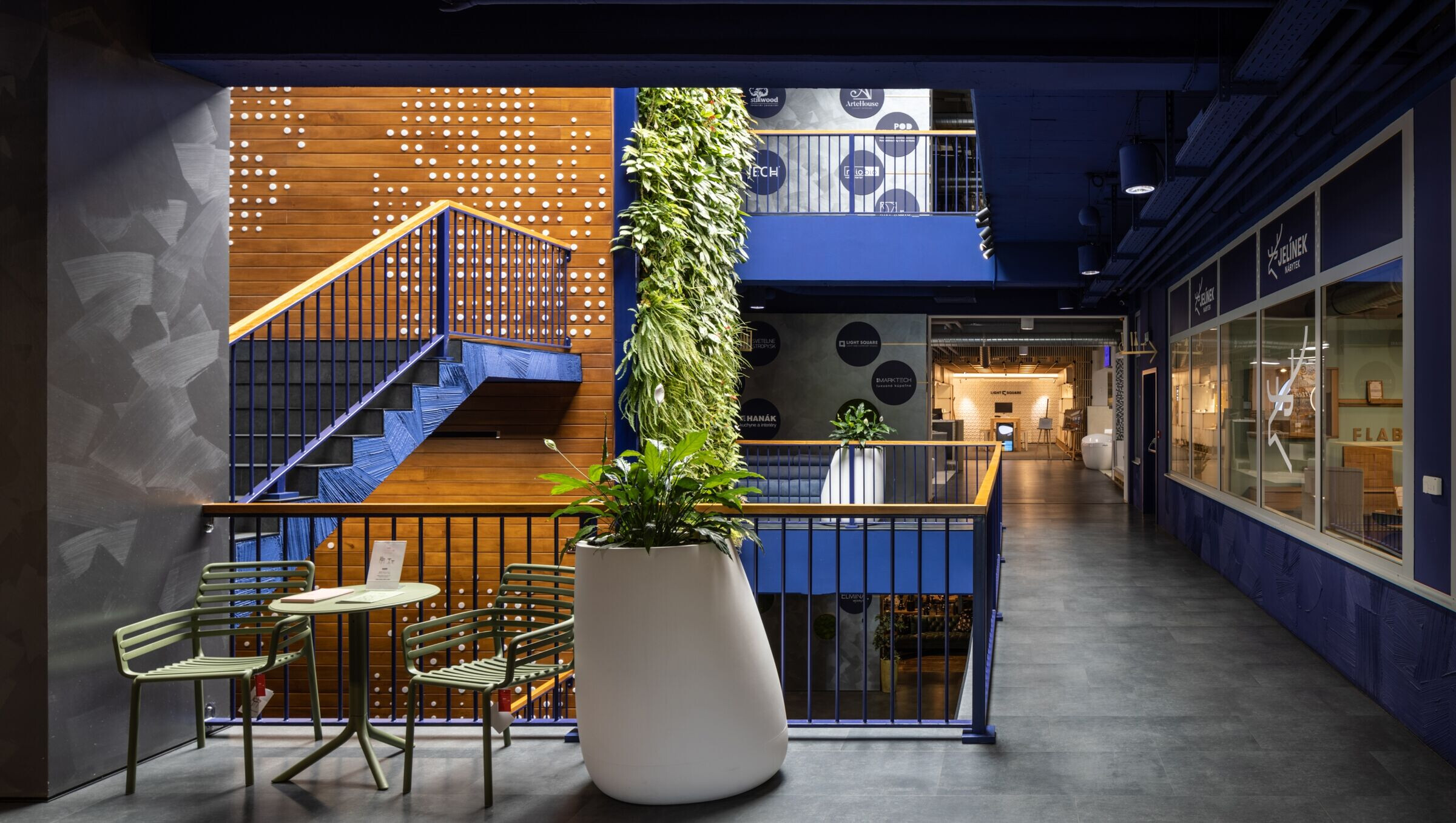 However, color alone is not enough to craft a good interior. It's essential to enhance the space with suitable materials combined with individual elements to achieve a harmonious and cozy atmosphere. In Lightpark, we also emphasized the distinctive portrayal of lighting, the texture and structure of materials, and subtle graphics in the space's details. The dominant feature of this space is the communication core clad in teak wood, in an almost Tatra-like profile, utilized for installing a vertical garden that breathes necessary life into the interior (at the time of realization, the tallest in Slovakia). This space has been revitalized and augmented with graphics in the form of pixelating an image into hemispherical elements. The redesign of Lightpark is a cohesive masterpiece that visitors want to explore in its entirety. Lightpark is small, yet uncompromising.