With the development of internet and society, people spend more time to live and work at their own dwelling. We are willing to change the stereotype of a residence space which originally should be only cosy, warm and relaxiable. We hope this apartment, should also show an impression of passion, fashion and full of visual impact, which is positive to give a different attitude of the life style with more freedom and maybe a little more rebel.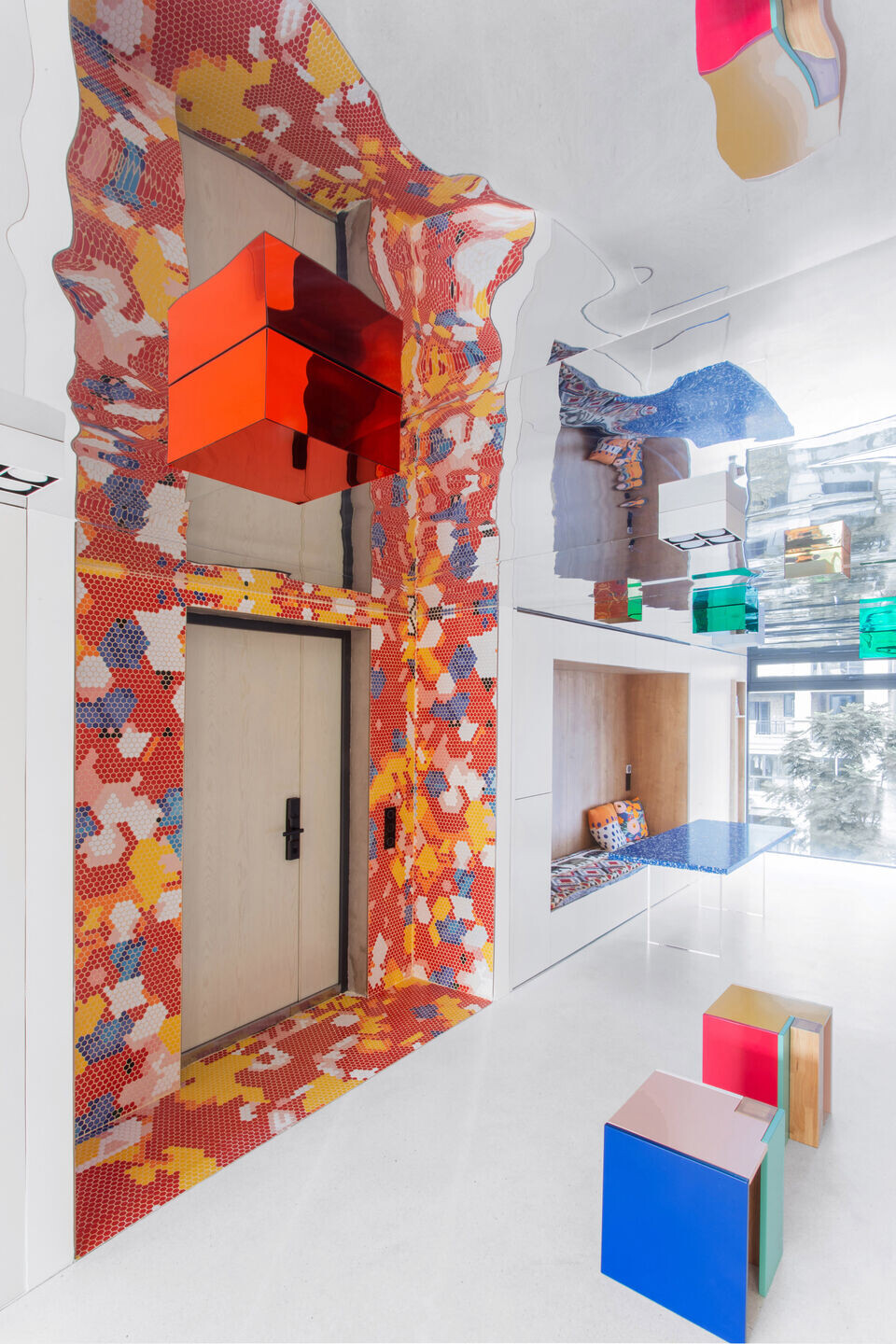 We try to create a unlimited open space by eliminating the boundaries of the sharing rooms, in which we combine colors and materials to mark different function blocks. By contrast, for the privacy needs, the main bedrooms entrance are hiding behind the paintings on the wall, another bedroom is placed at the end of a unremarkable corridors. As a result, the habitant could enjoy their daily activities without spatial limitation, otherwise when they need their space, the hidden bedrooms could provide enough privacy.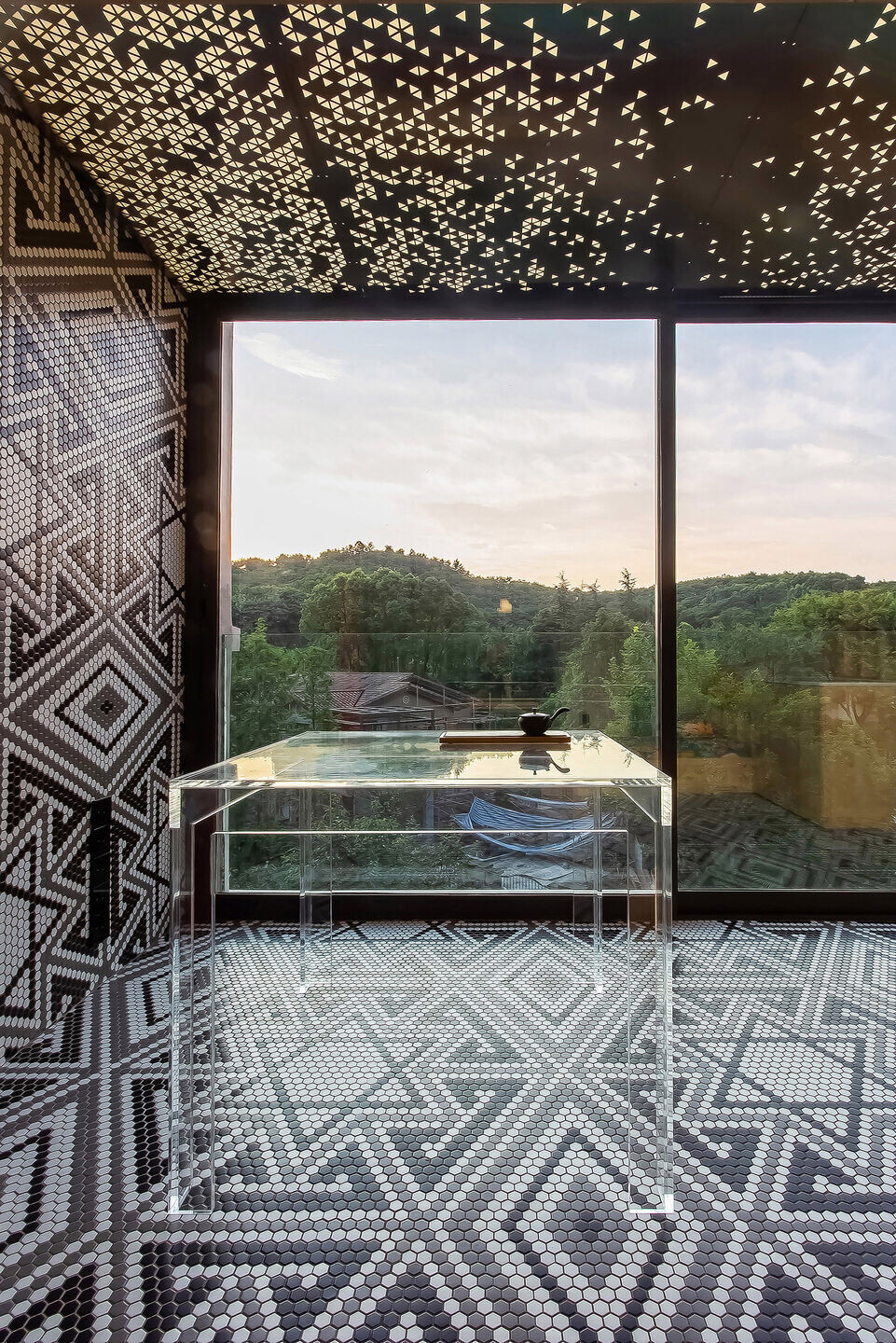 For recognization, colors and materials plays a major character instead of forms and shapes nowadays in the society that full of modularization and pre-fabrication. The materials and colors are highlighted in this project to identify different function blocks: Matching with the white background color in the apartment, the blocks made by abundant materials and vivid colors provides diversiform visual experience, which also rearranged the ordinary activities with passion and creativity for the habitant.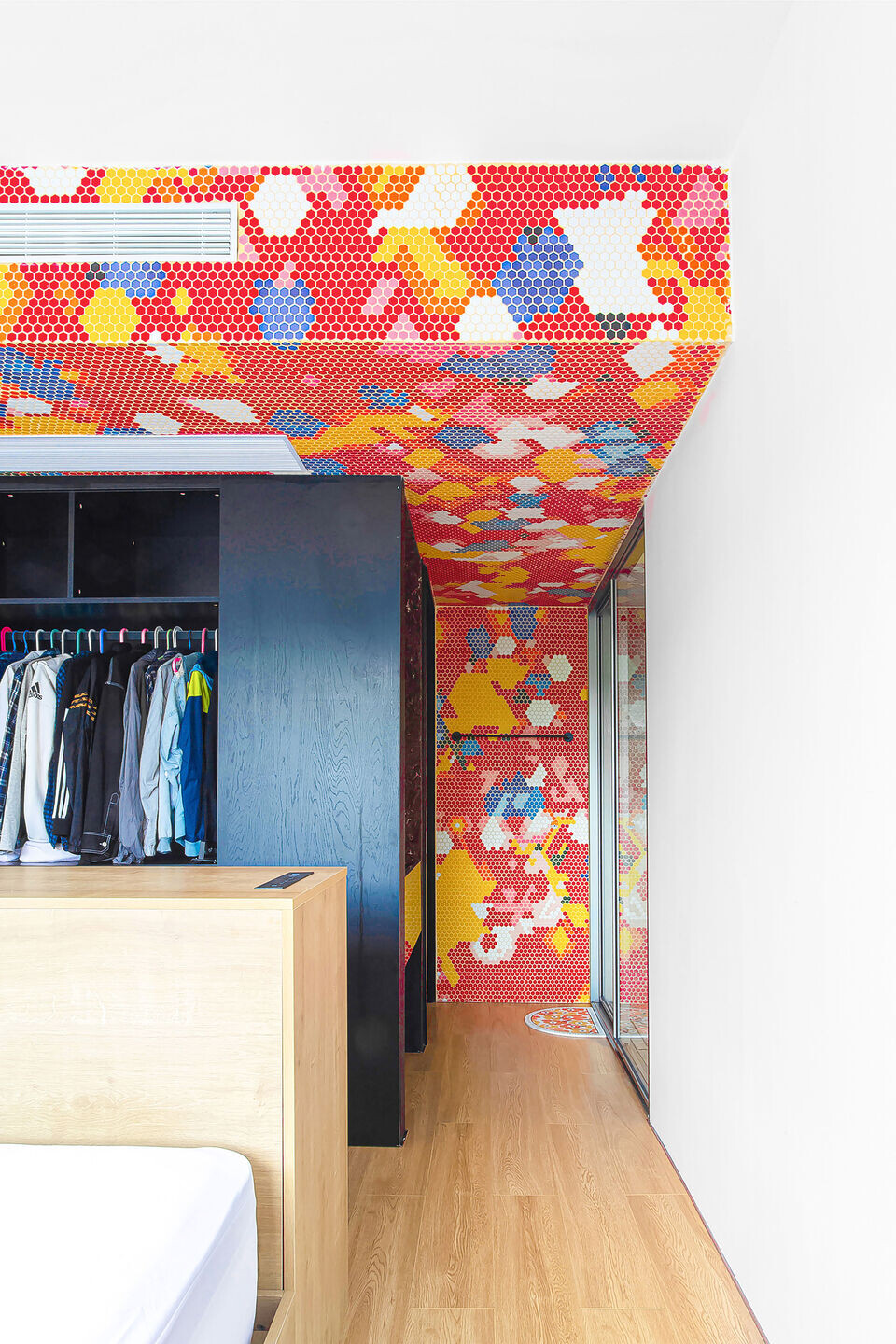 Wider spaces usually provides more unrestrained atmosphere. Thus, a huge quantity of mirrored panels are applied in this project, in order to break out the walls and ceilings of the existing structure and extend the room space through the reflection.At the same time, the mirrors also creates extraordinary perspectives to spaces with an unexpected visual experience.