Escritório InTown Arquitetura assina o Loft do Colecionador para a CASACOR São Paulo 2021
The Loft do Colecionador, designed by architects Alexandre Gedeon and Hugo Schwartz, by InTown Architecture Studio, to CASACOR São Paulo, that will take place this year at Parque Mirante, adjacent to Allianz Parque, was inspired by the richness of contemporary art and its distribution was conceived for warmth and togetherness.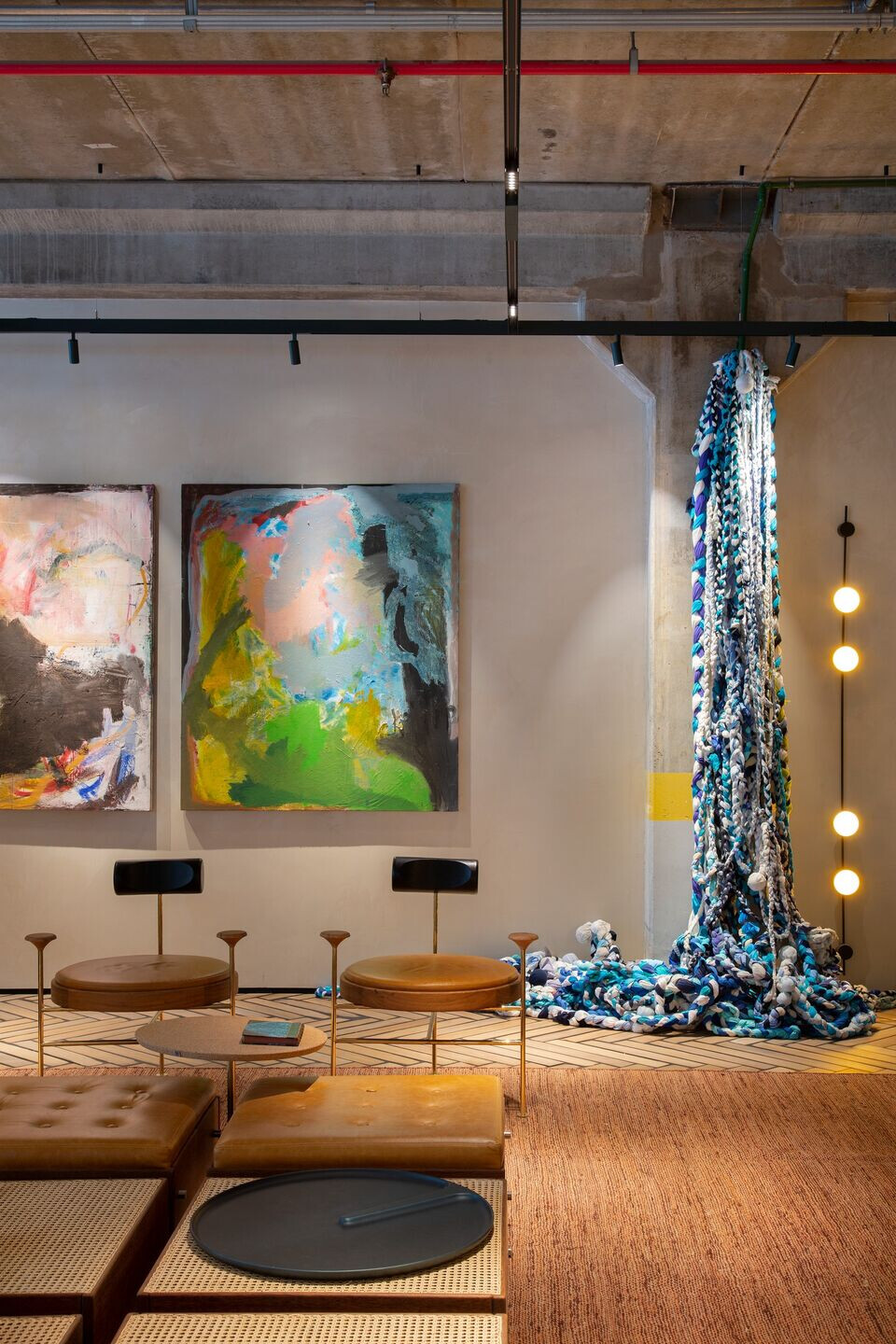 The 120m² modern and minimalist space sticks to the concept created by the architects the past years, with totally integrated spaces that promote togetherness between family and friends, filled with balance and elegance. The project remotes to a gallery, valuing art pieces and bringing them to the center, along with the furniture. The collection in the space has names such as Thiago Haidar, Susanne Schirato and Patty Simon.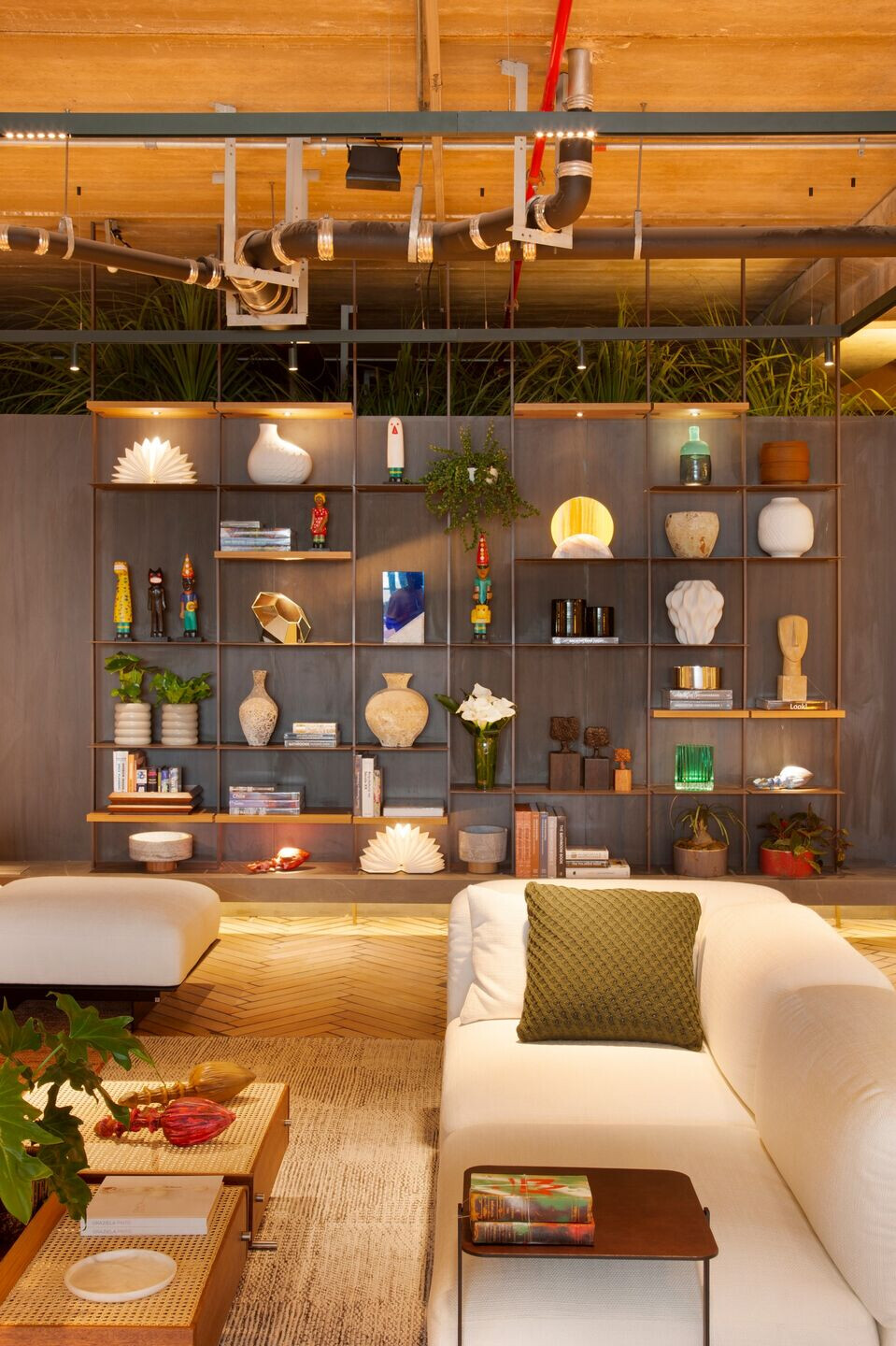 Functional and elegant, is possesses fluid spaces that offer practicality and comfort all along. The central module joins kitchen, bathroom and closets, with a "plug and play" concept, with energy, sewer and water connections all executed in a metallic chassi, with mdf and drywall panels, so as not to waste material. The coating above this module brings Noel Marinho tiles.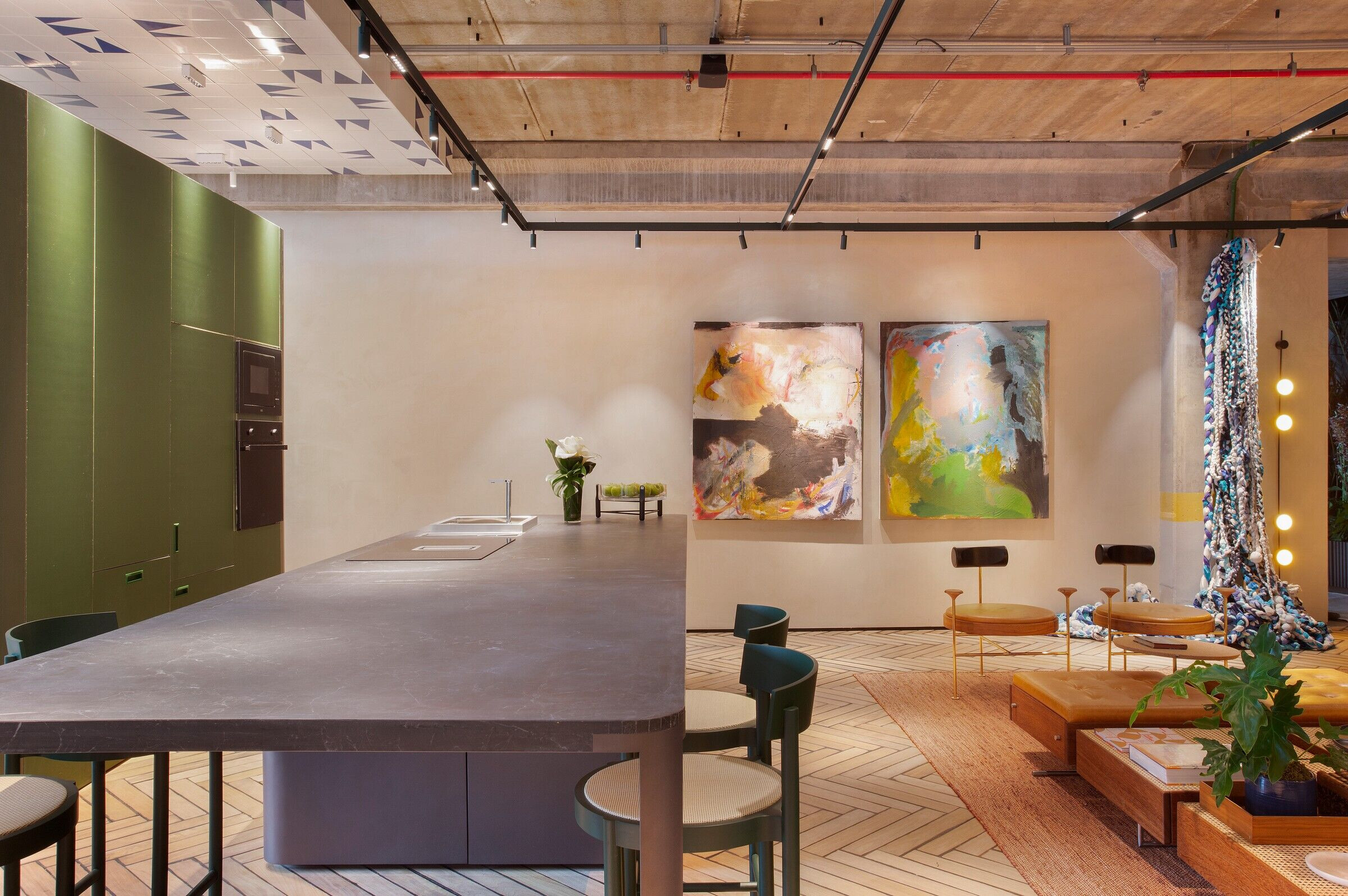 The wooden certified Parket floor takes all of the loft, bringing a feeling of warmth. The LED lighting is made by Lumini electric rails, painted military green as to make the space more intimate.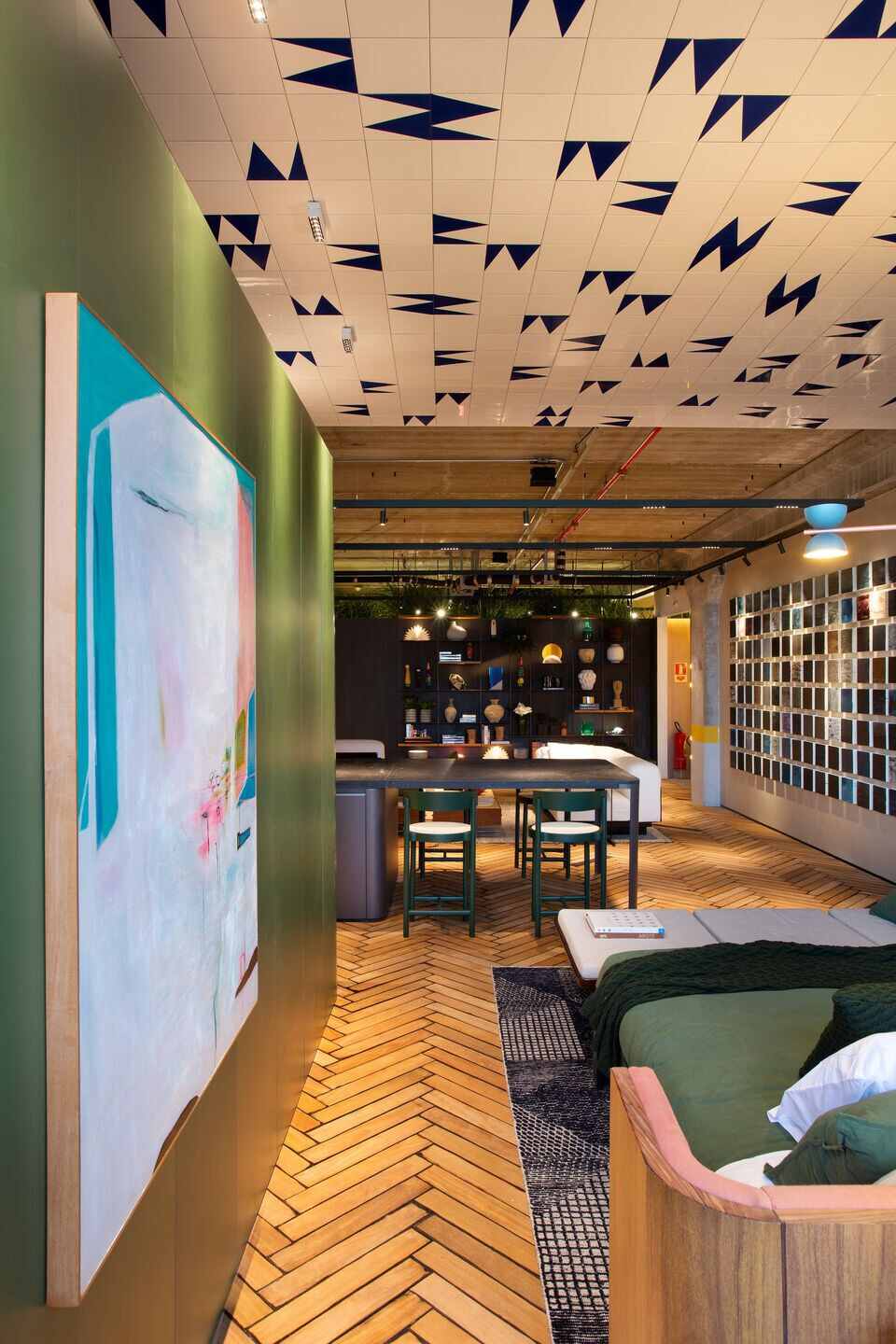 The central kitchen island, an exclusive launch by Ornare follows a more classical and elegant line, the cabinets were painted lime green, that, with the yellow décor, make the space inviting for people to have wine, while also creating a warm and practical atmosphere, excellent for people looking for relaxation and reflexion.