After experiencing rapid growth, Mountain Equipment Co-op (MEC) needed to construct a new corporate headquarters in East Vancouver. Because the company has long been an advocate for active and environmentally sustainable lifestyles, the vision was to engineer an eco-friendly building that reflected its core philosophies.

Energy conservation was a primary goal, and so a key element of the building's design was to maximize the amount of incoming natural light to reduce energy consumption and environmental impact. To accomplish this, Proscenium Architecture + Interiors designed MEC's new headquarters with high ceilings, supported by extensive exterior glazing. CRL-U.S. Aluminum was brought on board to help complement these settings with several of its innovative product solutions.

CRL-U.S. Aluminum's patented Series HP3253 High Performance Triple Glaze Curtain Wall outfits a large portion of the building's façade. The system features dual thermal barrier technology, employing two fill and debridge pockets, and three thermal break points. This delivers potential U-factors of 0.32 to 0.17. The HP3253 System is engineered to optimize energy efficiency and enhance condensation resistance using a continuous thermal spacer, injection molded end dams, and closure plates. To accommodate the increased dead load resulting from the taller spans, CRL-U.S. Aluminum fabricated custom reinforced steel brackets within the curtain wall nose.

Additional CRL-U.S. Aluminum systems used on the façade include Series 7200 Windows; Custom Fabricated Sunshade Systems that help minimize solar heat gain; and NFRC rated Series 750-T High Performance Thermal Doors.

When it came to the building's interior, the diffusion of natural light throughout was an essential design requisite. To support this, offices are outfitted with CRL's Cascade Series Office Partition System. The system features transparent, uninterrupted spans of all-glass partitions with very little hardware. This yields maximum natural light transmission while delivering a minimalist aesthetic that complements contemporary office interiors.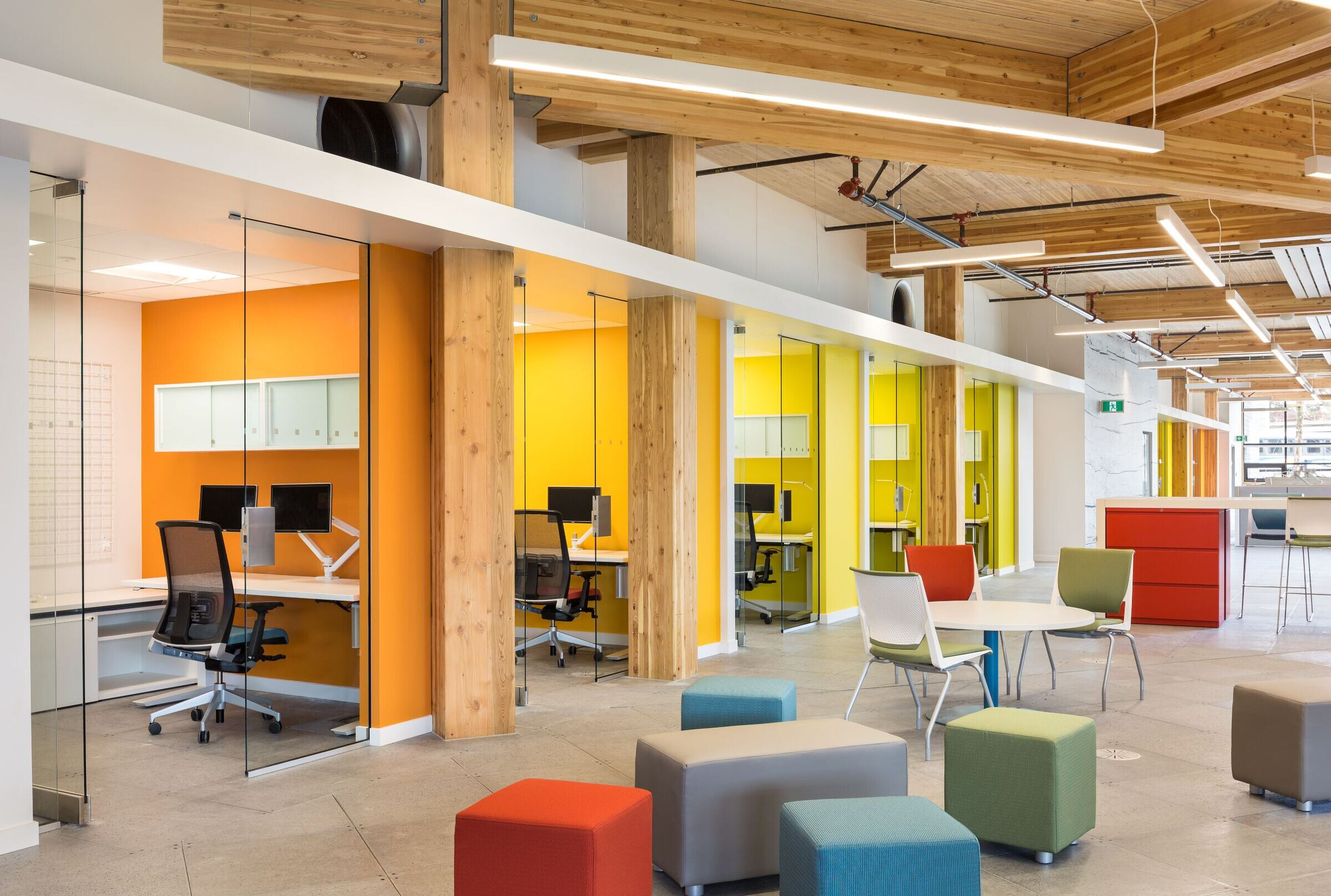 CRL-U.S. Aluminum's innovative product line is designed to meet the performance and architectural requirements of tomorrow. MEC's new headquarters serves as a prime example of this, as the project team helped develop an award-winning structure that is 70 percent more energy efficient than conventional office buildings, and is designed to achieve LEED Platinum certification.