You will be hard pressed to find an apartment like this one, where high - contrast geometries and strong color touches melt down in a refined architectural design. Entirely renovated by the architects Sara Cimarelli and Giorgio Opolka, the residential open space is located in the QTS district (Tortona Solari District) of Milan.
The two architects focused on lighting and furnishing to create an impressive effect from the very entrance of the apartment. The large living room is furnished in a contemporary style, where a skilful use of light and colours contributes to shape a sophisticated environment yet vibrant and dynamic.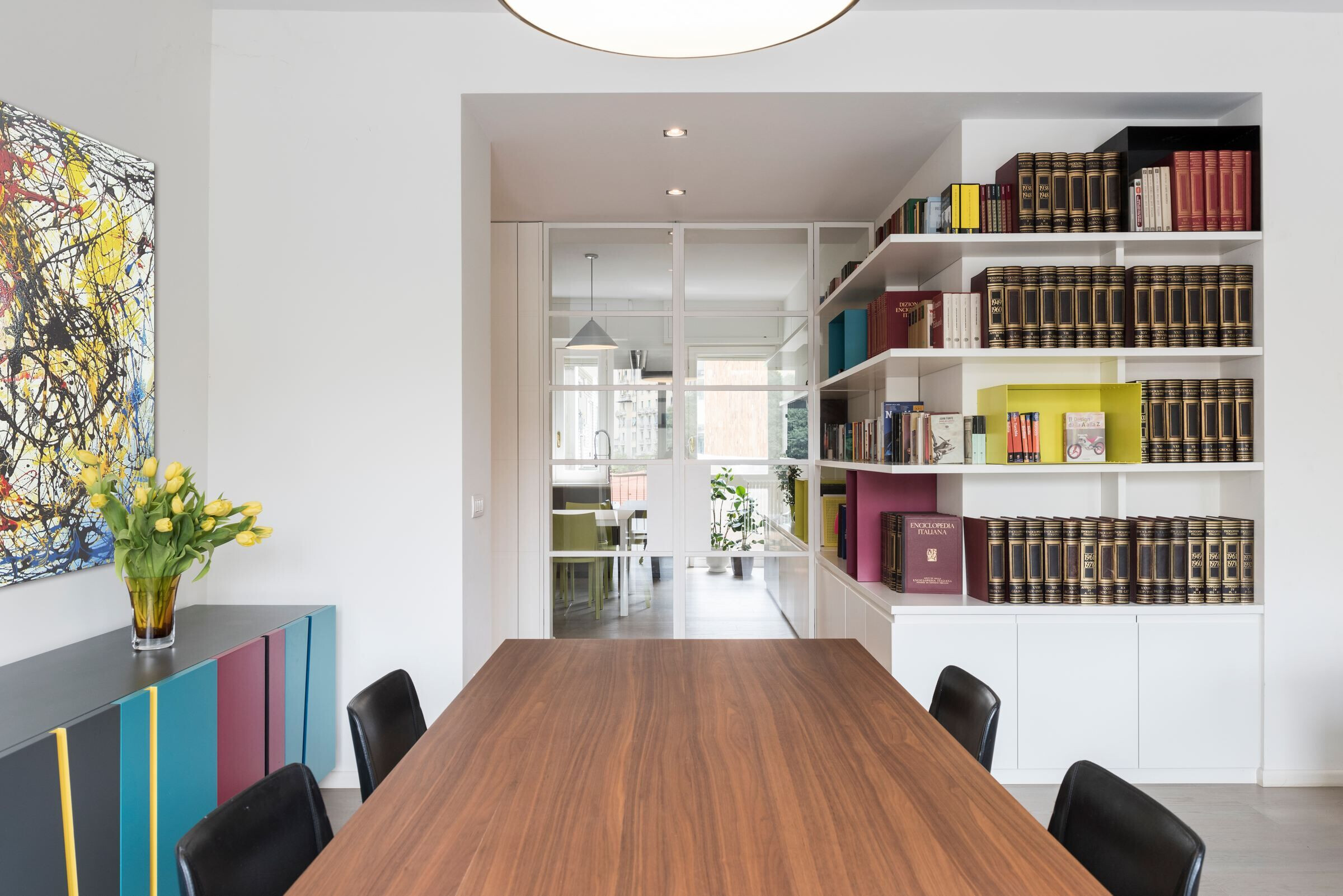 Almost every element of the furnishing is custom-designed and produced, as the brightly colored sideboard in the dining area which stands out prominently. The living room and the kitchen are separated by a large glass window, nevertheless, by simply opening the two hinged doors it is possible to connect the two rooms and to create a single open space.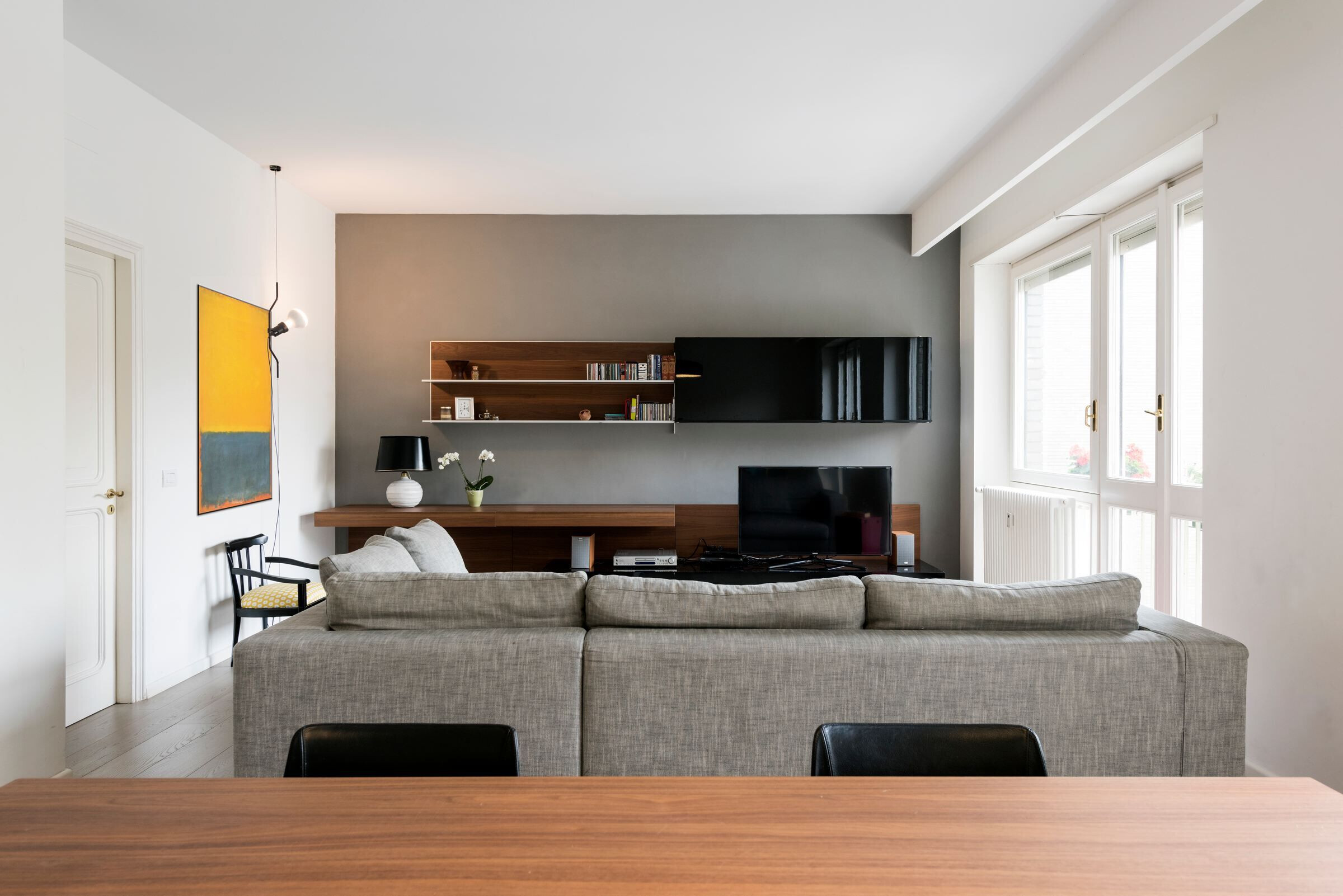 Fluidity and continuity' s concepts are also embodied by the custom-made bookcase which connects still separates the adjacent living room and the kitchen. This refined solution implies a fitted wall that after having embraced the living area, heads to the kitchen through the transparency of the glass and merges conceptually the entire living area.
A special focus has been placed on sofas' colours and tones' balance. Smallest details are taken care of by the designers so to create a comfortable, cosy environment where to chill out, watch TV or simply chat with family and guests. To achieve this results sophisticated emphasis has been put on the perfect balance between neutral and vivid tones.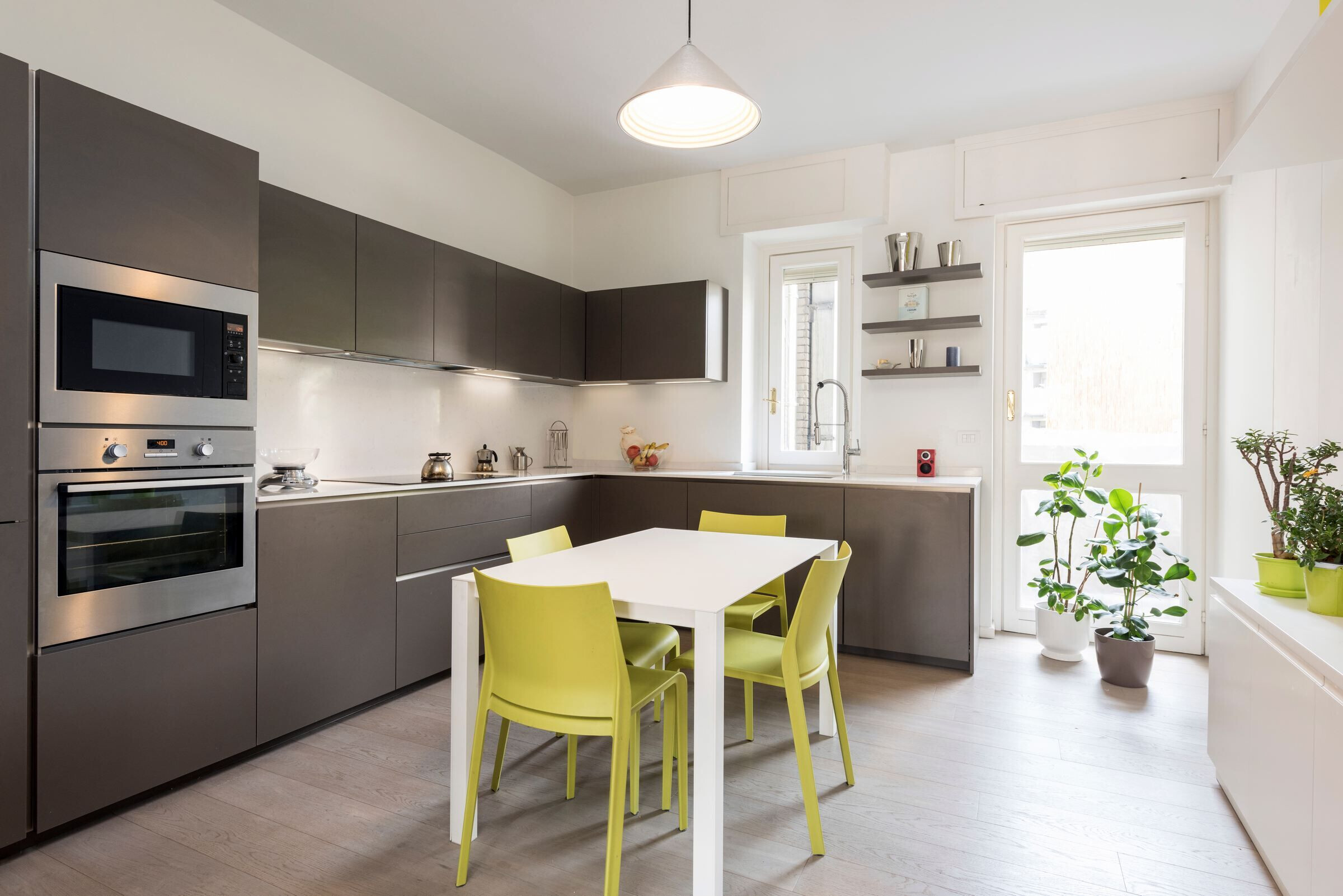 As a through line across all ArchiFacturing's projects, the apartment reveals big attention dedicated to the storage space; a boiserie wall seems to seamlessly run next to the window, but a simple opening gesture might reveal a large wardrobe hidden behind, perfect for coats and bags.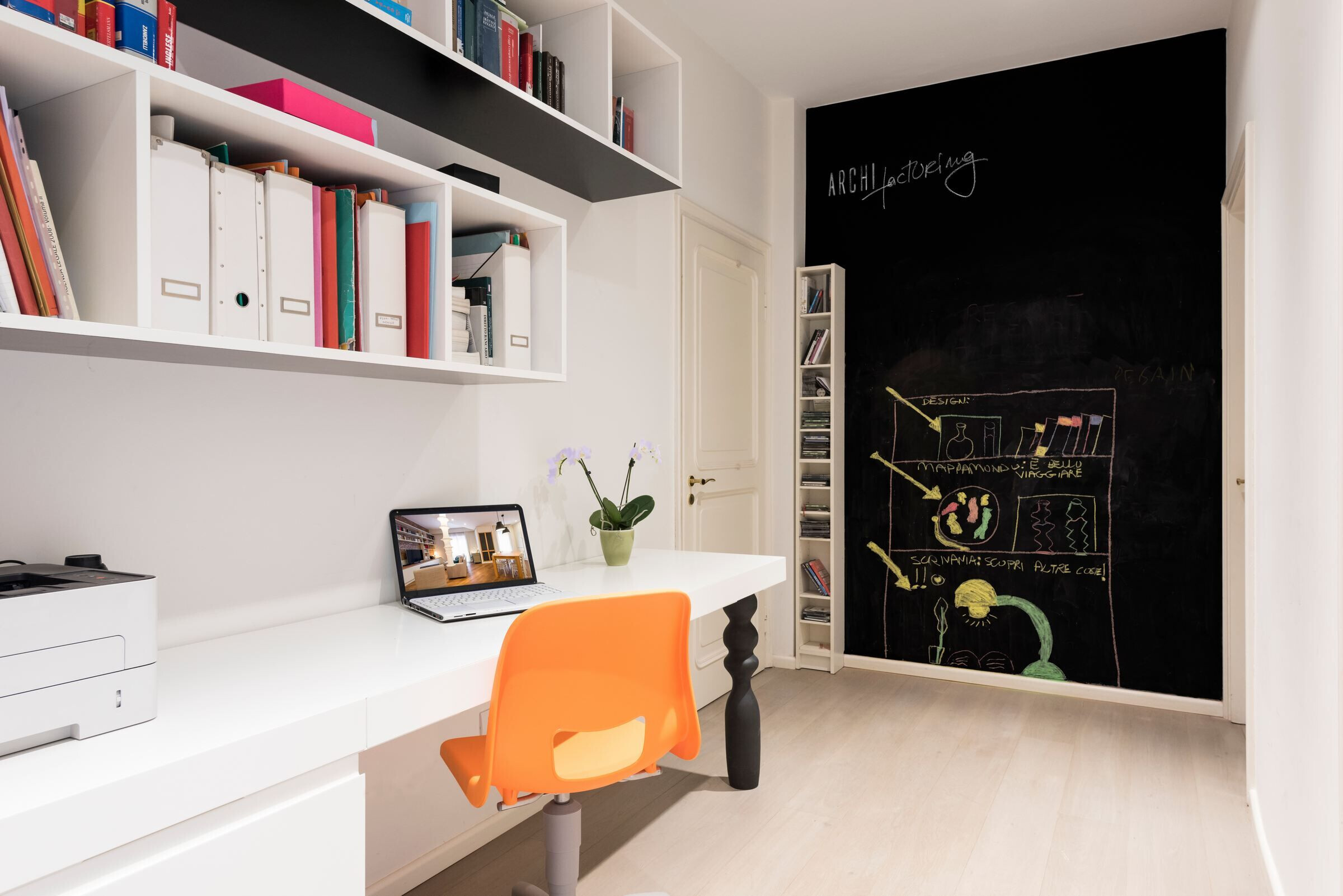 Together with the living area and the kitchen, the 120 sqm apartment consists of three ample bedrooms and two bathrooms, and of a hallway which surprises the visitor by a study corner and a large blackboard wall to foster children and adults' imagination.
Material Used:
1. Flooring: Parquet, Tavar
2. Doors: Iron and glass, designed and custom made by Archifacturing
3. Windows: Existing
4. Interior lighting: Flos Smithfield Suspension
5. Interior furniture: Table - Poliform;
Kitchen - Zampieri;
All the Other furnitures designed and custom made by Archifacturing