A contractor's apartment in a new building on the fourth floor.
The clients are a couple in their late 30s a neurologist and an information systems auditor with 6-year-old twins with contents that I realized in advance that it is not possible to enter their new apartment without producing lots of new storage space and order.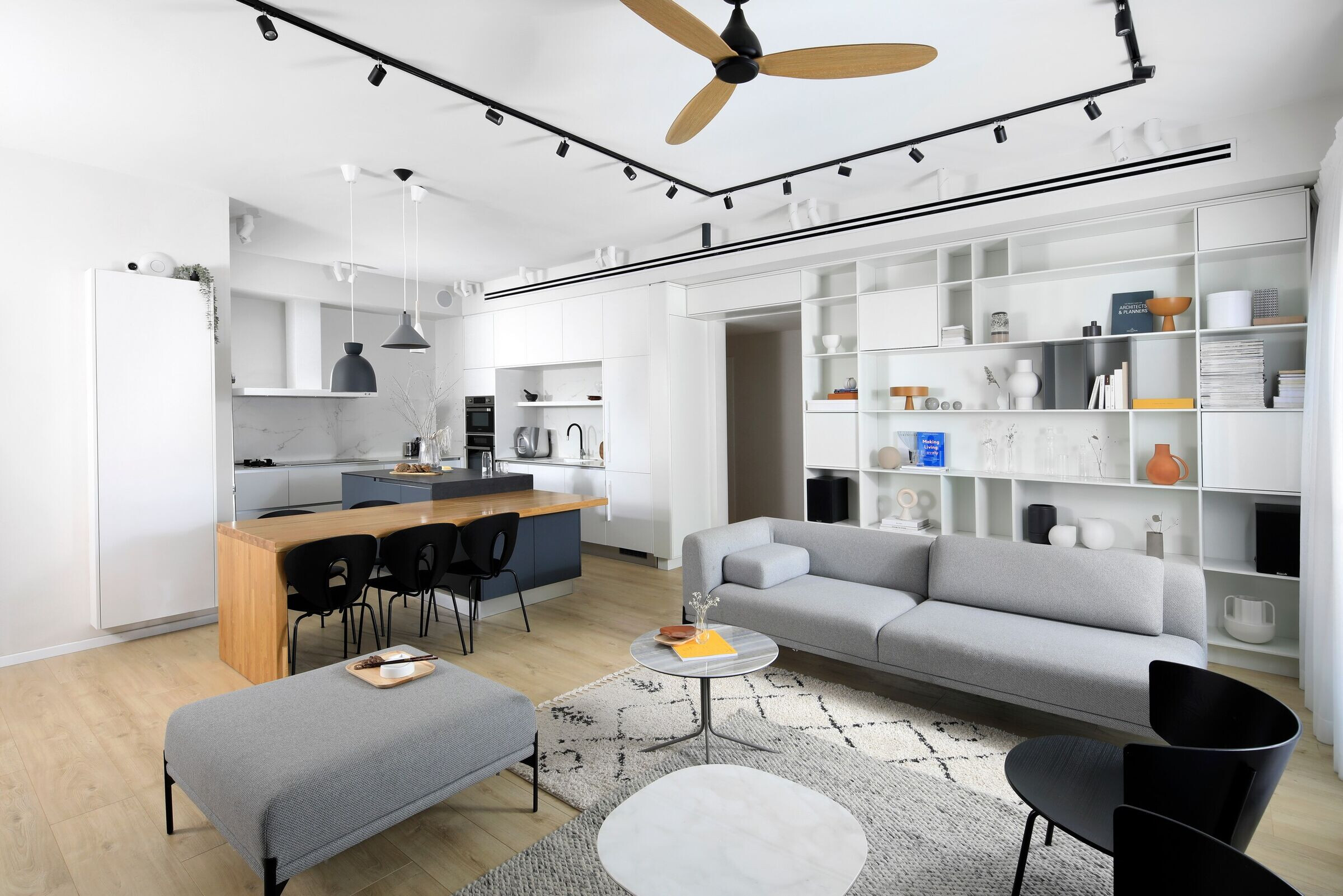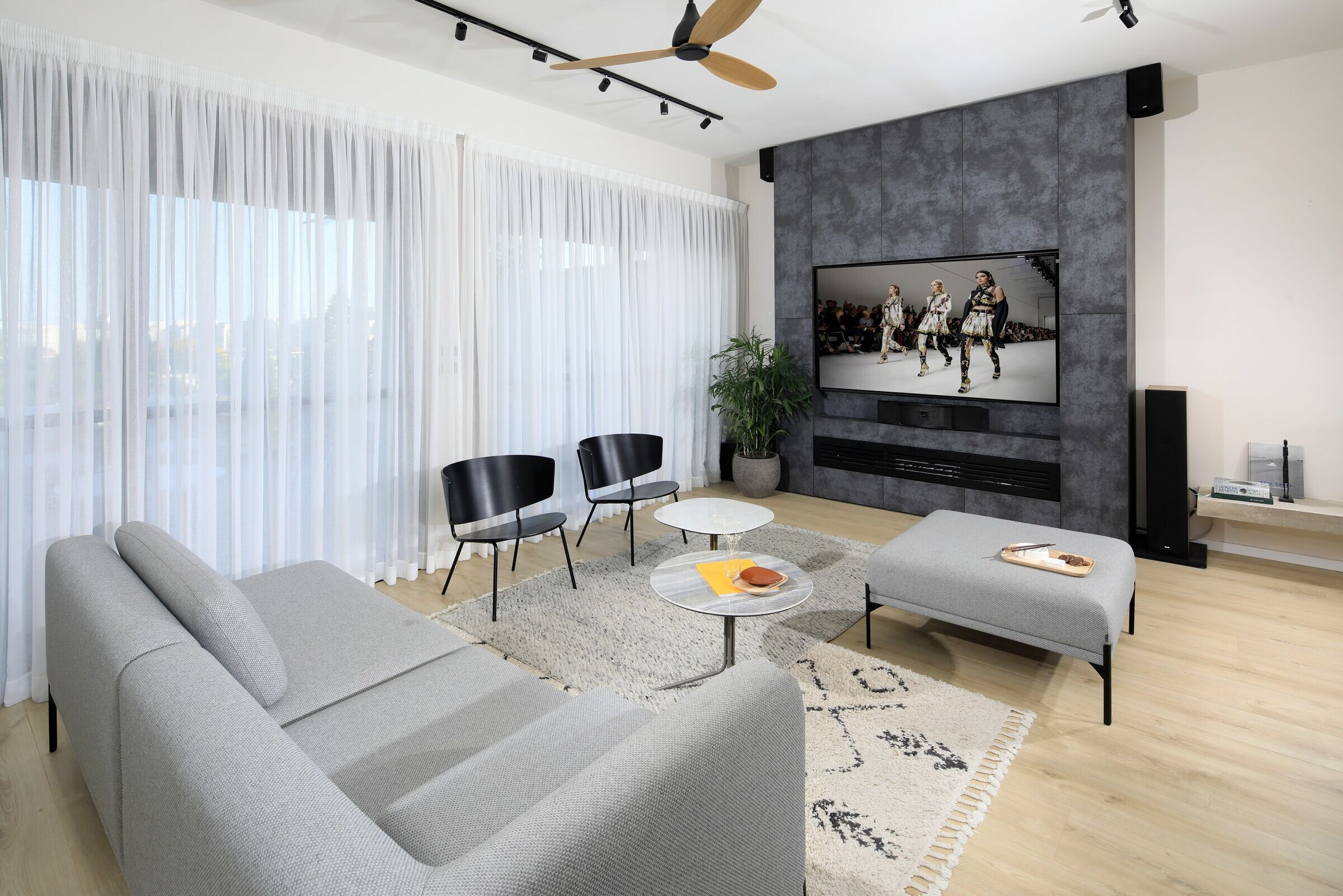 In the original design the living room and kitchen were designed in the same space and a dining area and guest toilet were designed opposite them. We realized that the need for guest services is unnecessary and a dining area is not necessary for such a young family, so instead of wasting space on guests, we preferred to use the space for the people who live in the house and need every meter - for a larger kitchen and living room with as much storage space.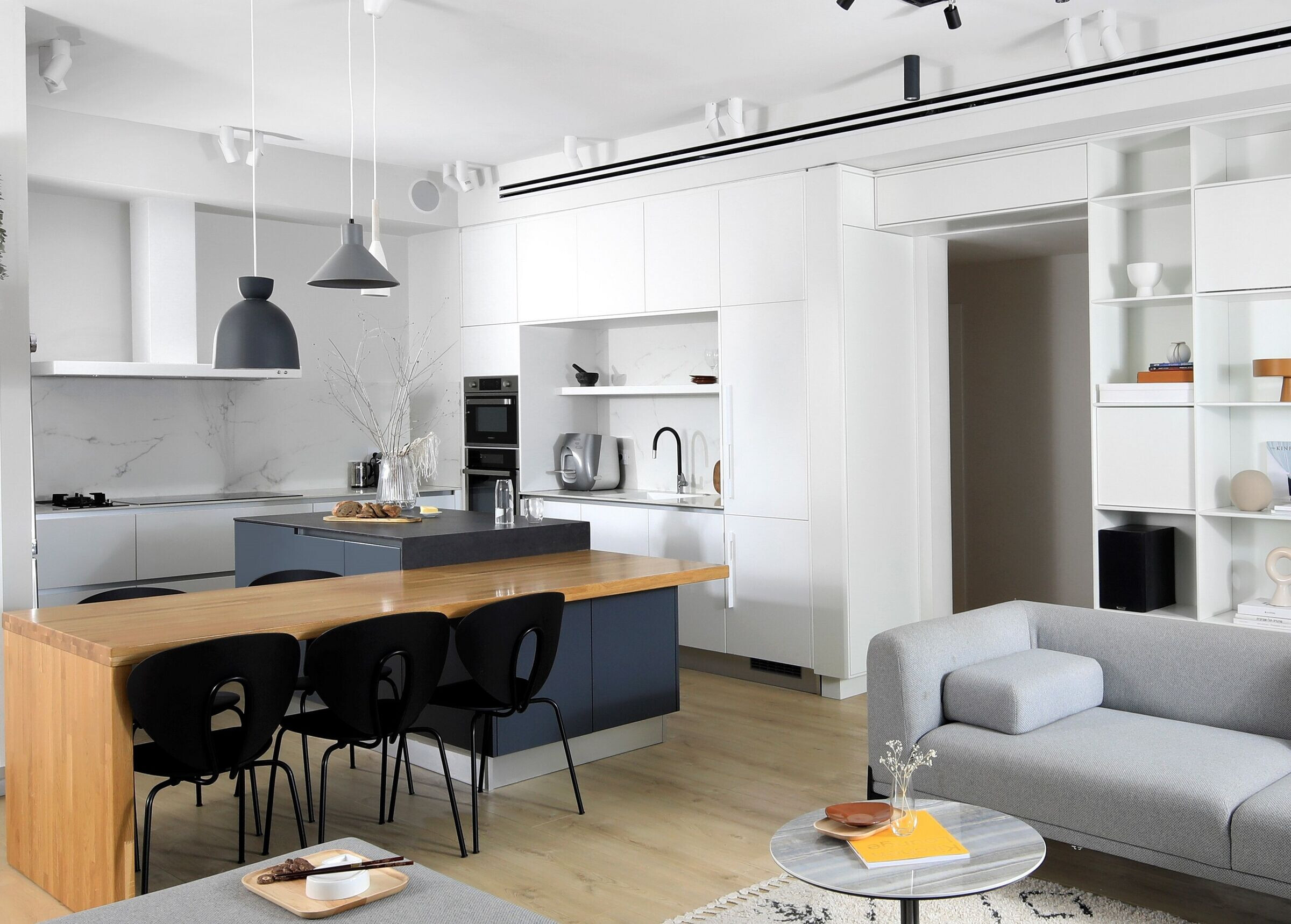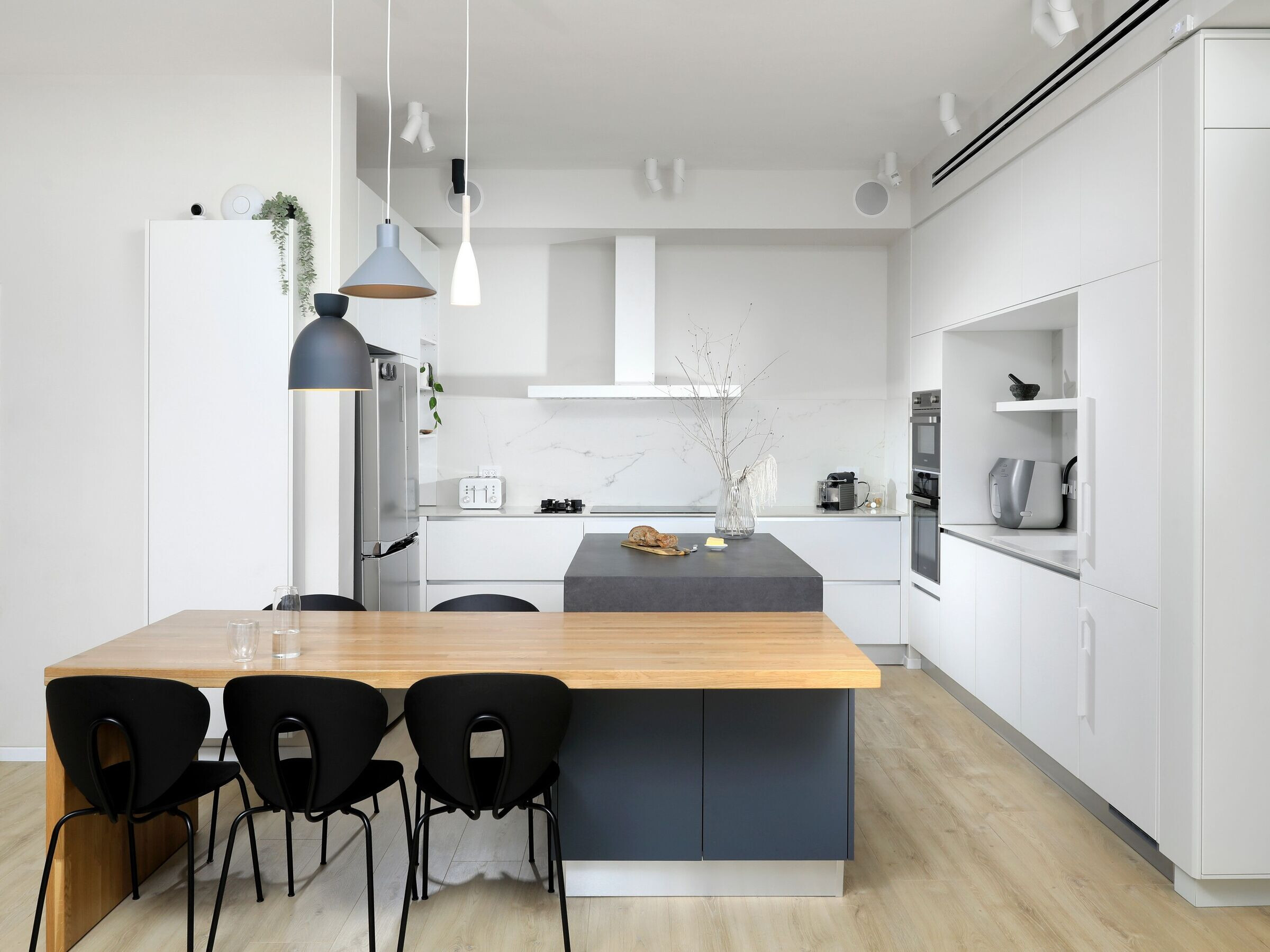 Two goals stood before our eyes. One, to create as much storage space as possible, and the other to blur the boundaries between the spaces in order to have one harmonious space, free of dividers and 'dead spaces'.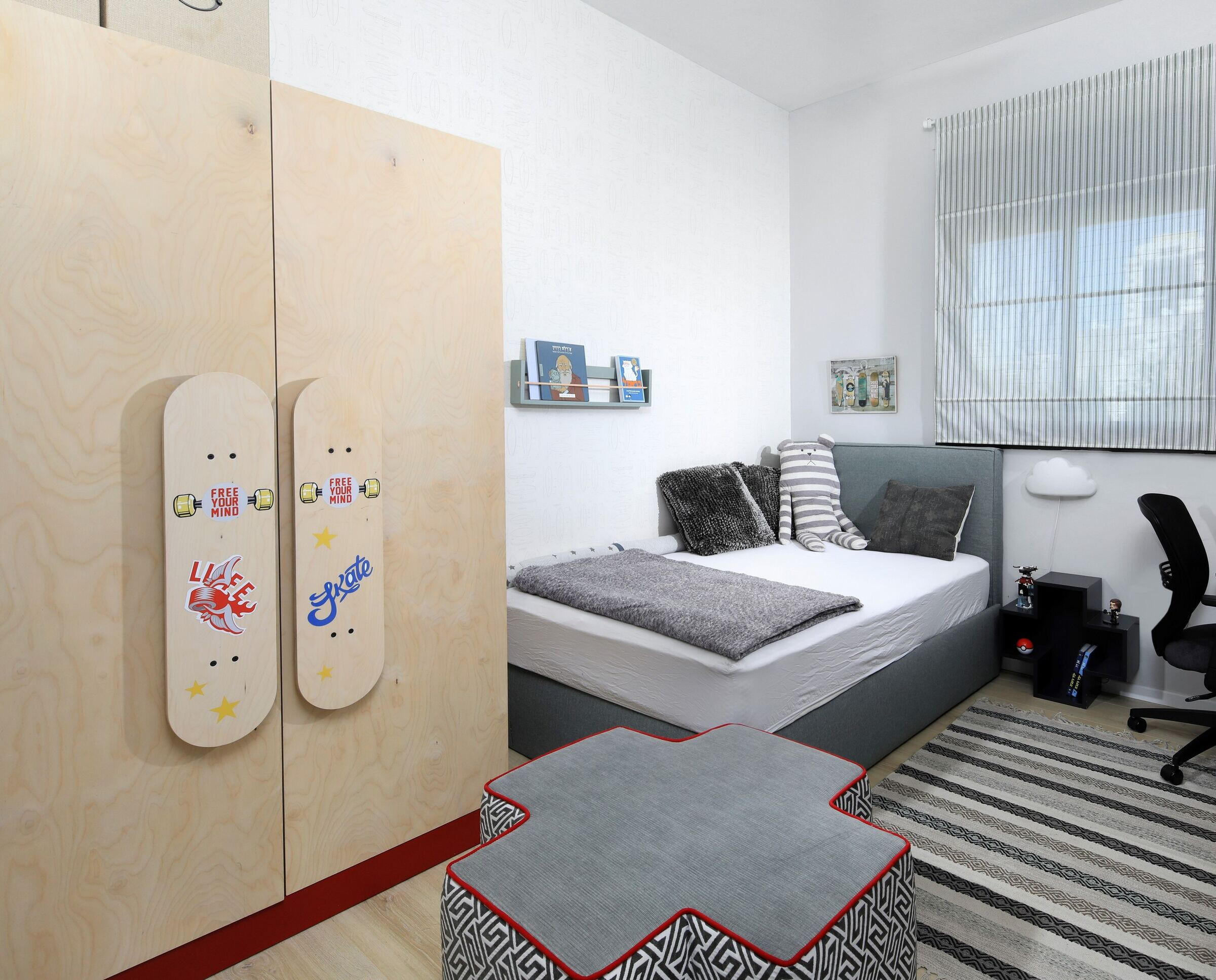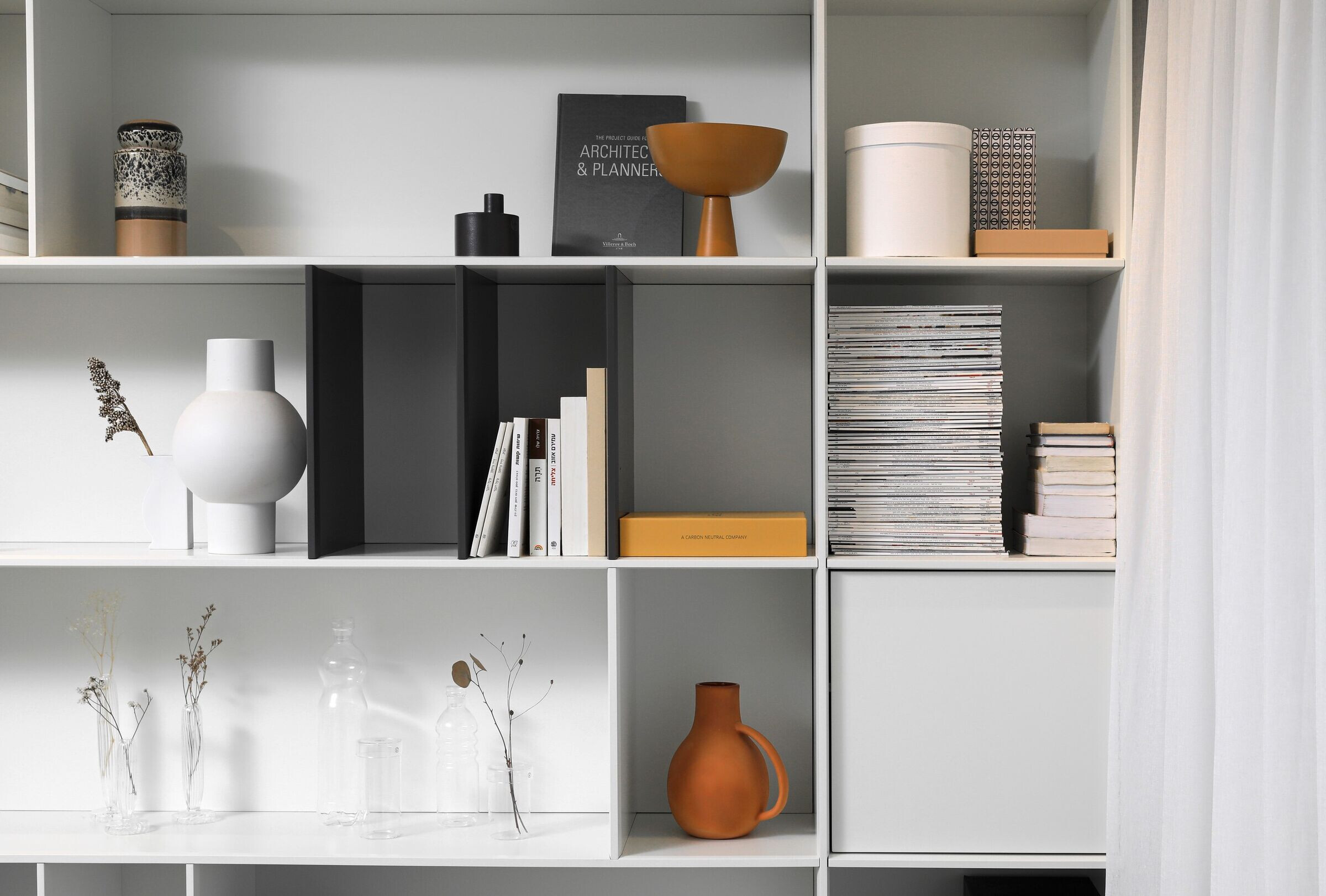 As a result, the central space has been expanded to a large square where the living room, kitchen and dining area are located. A spacious library envelops the entire space and hides the entrance to the hallway, the island 'invades' the living room space and hidden storage spaces are found along all the walls (in the library, on the TV wall, in the large kitchen, in the hallway).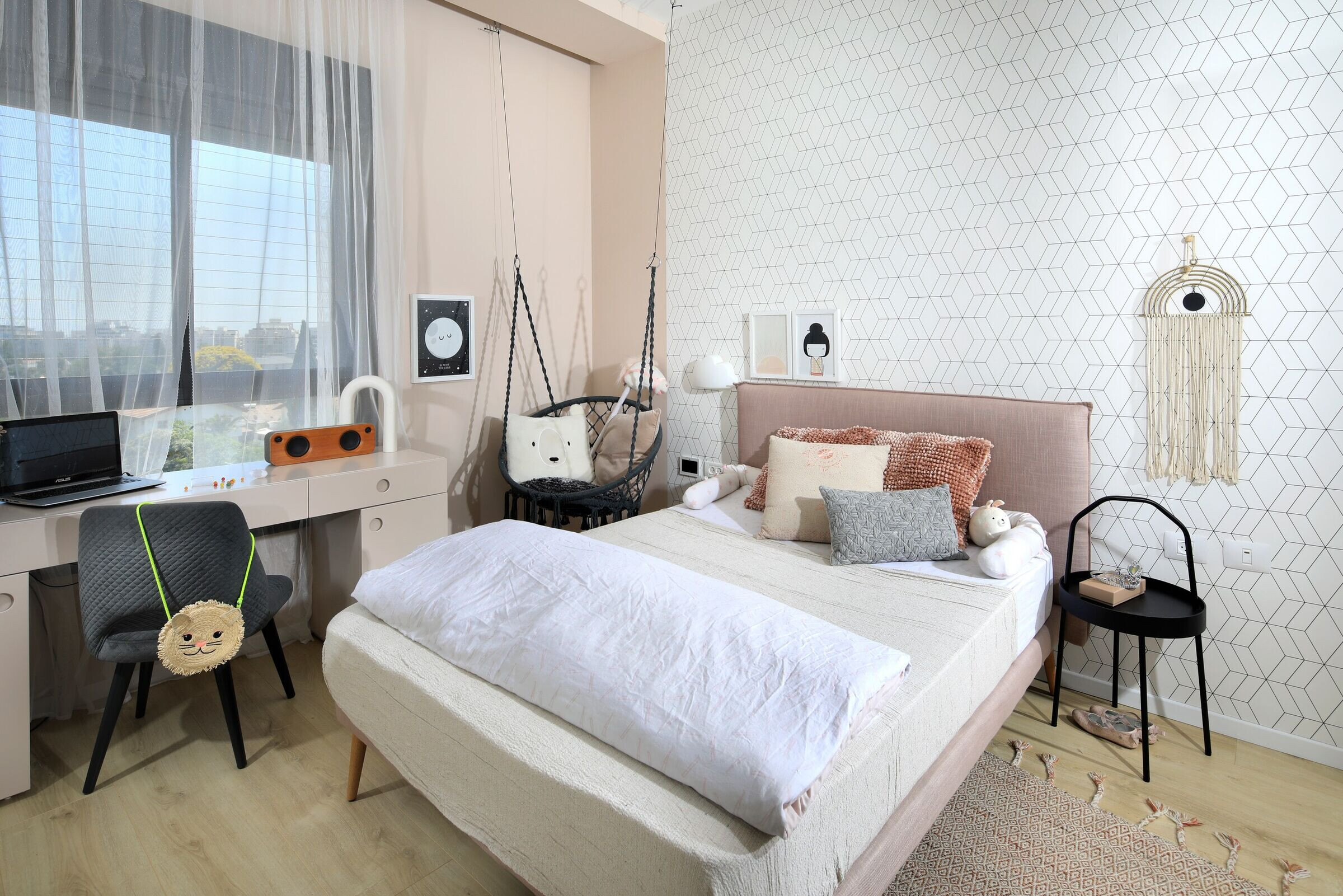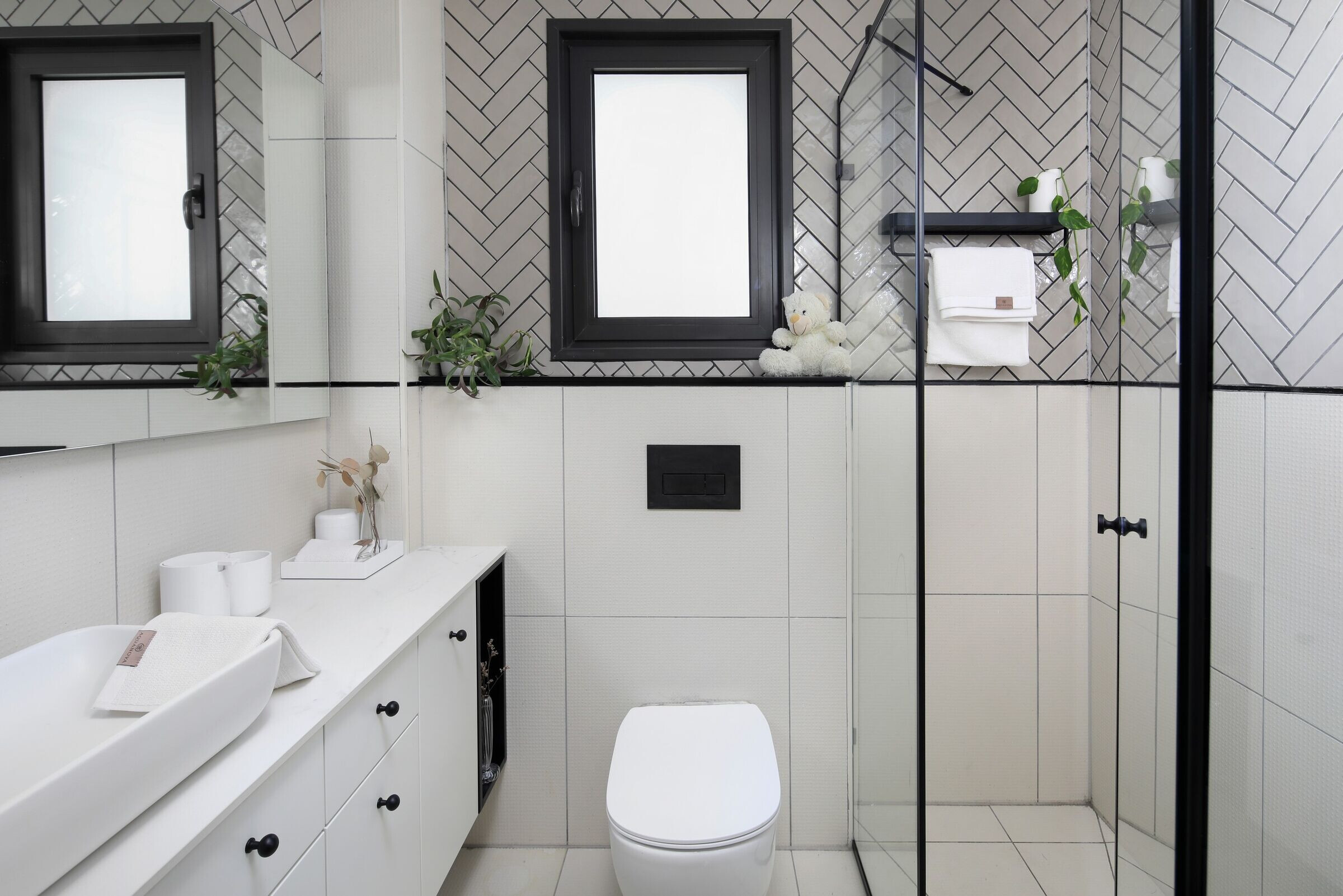 In the design and carpentry work, we chose an interesting color of boho chic colors in the master bedroom with a stained-glass sink cabinet, mobile and earth colors, and most of them we framed in a black frame as if to create a border as an antithesis to the general concept...