This new 200,000-square-foot state-of-the-art facility is dedicated to improving student wellbeing with a diverse range of inclusive programming on Montgomery Bell Academy's historic campus. The new H. Frank Burkholder Wellness Center gives definitive shape to the school's enduring vision and mission to developing a "Gentleman, Scholar, Athlete" by investing in mind, body, and spirit to support holistic wellbeing.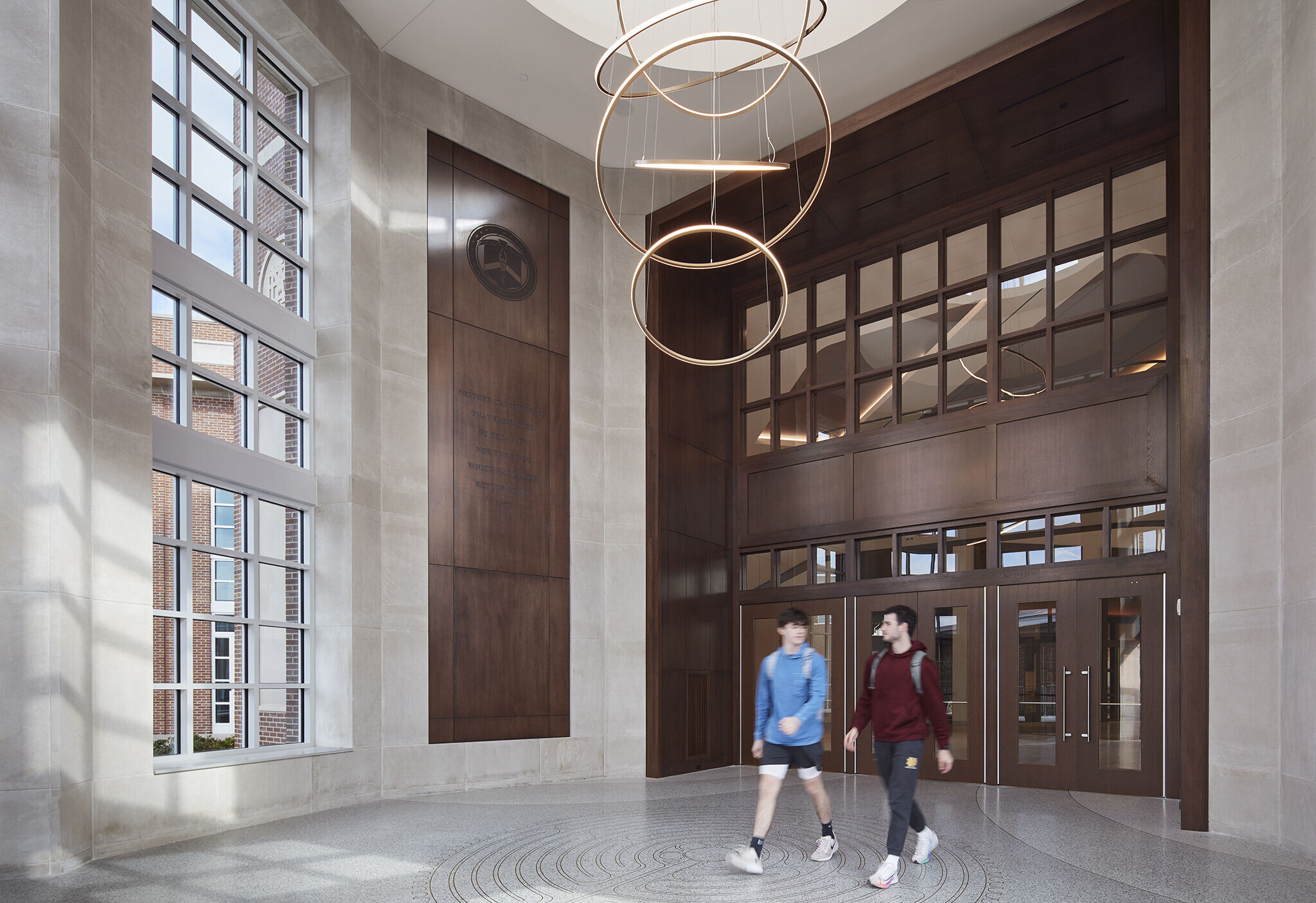 Designed to support both mental and physical health and to be a resource that reached beyond MBA, the Wellness Center includes spaces to gather, host, meet, study, perform, meditate, learn, play, practice, and compete. The project sought to carry forward the campus' architectural and formal language while strategically cloaking the mass and scale of the interior spaces. The interiors of the project speak not of traditional athletics programs but challenge the notion by interjecting a more cerebral discussion about holistic wellness.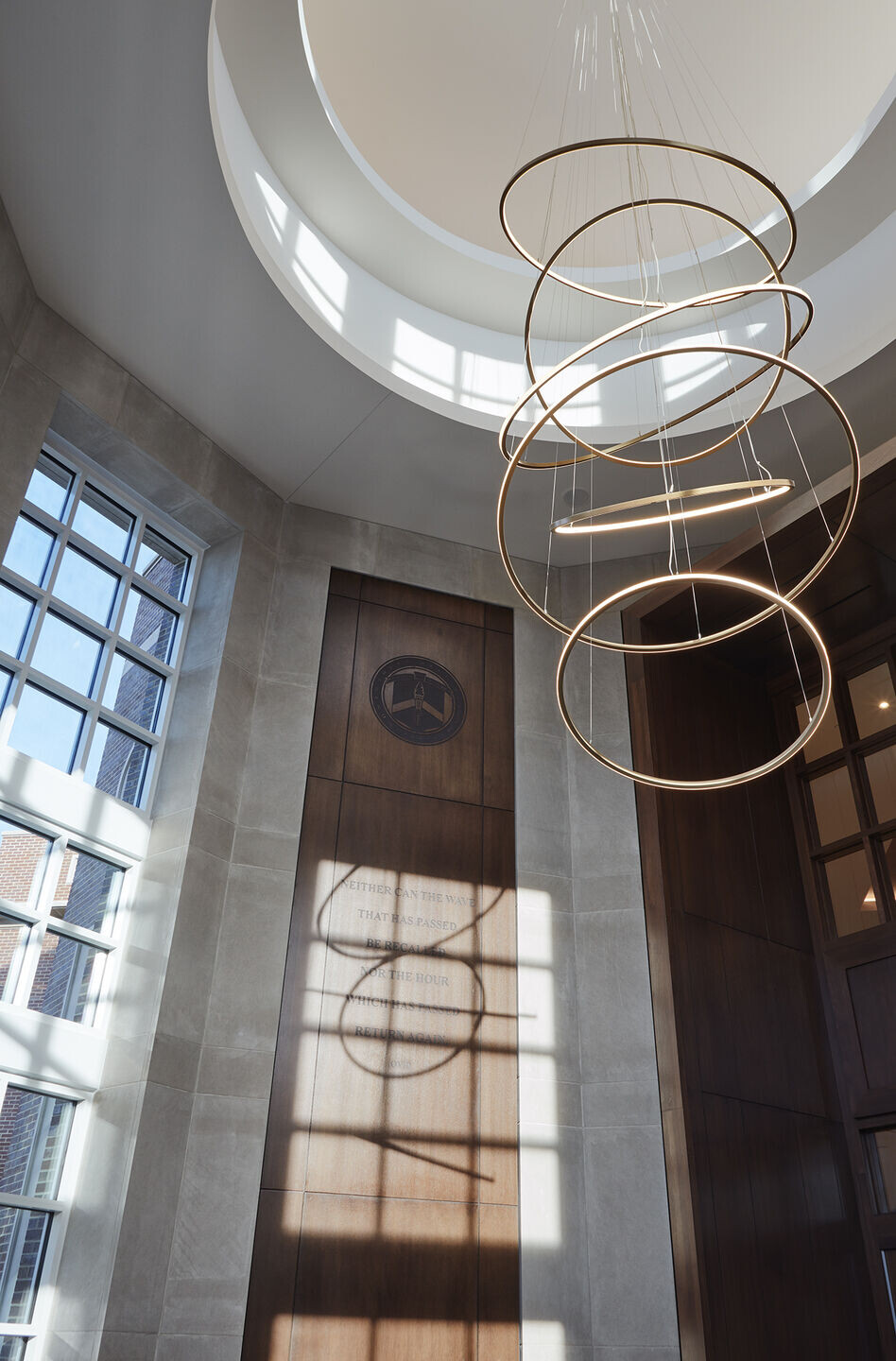 The Wellness Center features a new 1,200-seat Event Center, three-court Fieldhouse, double-height Indoor Practice field, Golf Center, Squash Center, a dedicated wrestling gym, fitness center, locker rooms, training facilities, and offices for coaches and administrators, as well as yoga, meditation, screening, meeting, and instructional classrooms.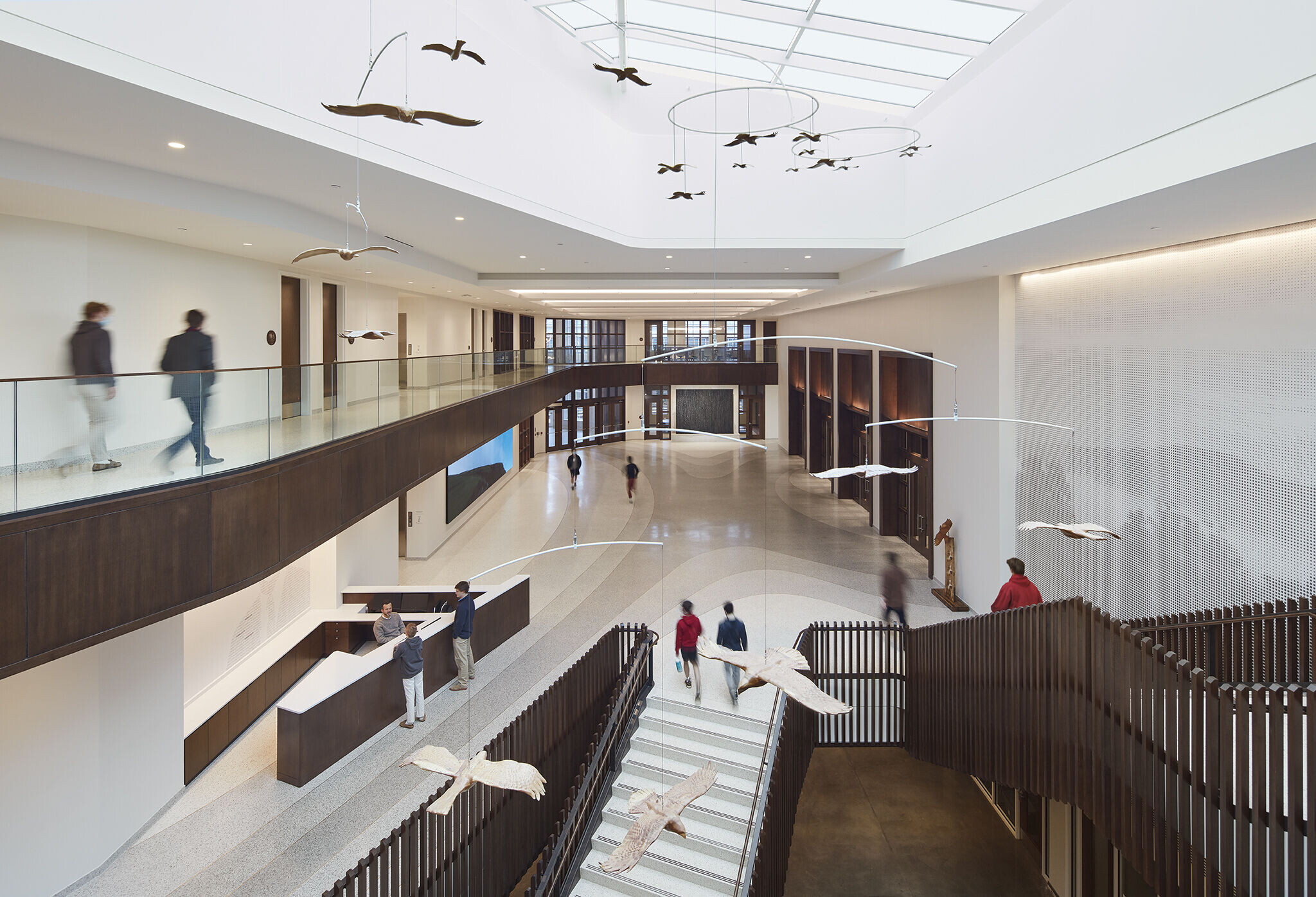 Helping to minimize on-going operational costs for the large facility, the Wellness Center uses efficient building systems to save an estimated 20% of annual energy costs. High-efficiency and low-flow plumbing fixtures reduce the potable water consumption by an estimated 35% annually. The Wellness Center is pursuing LEED Gold certification.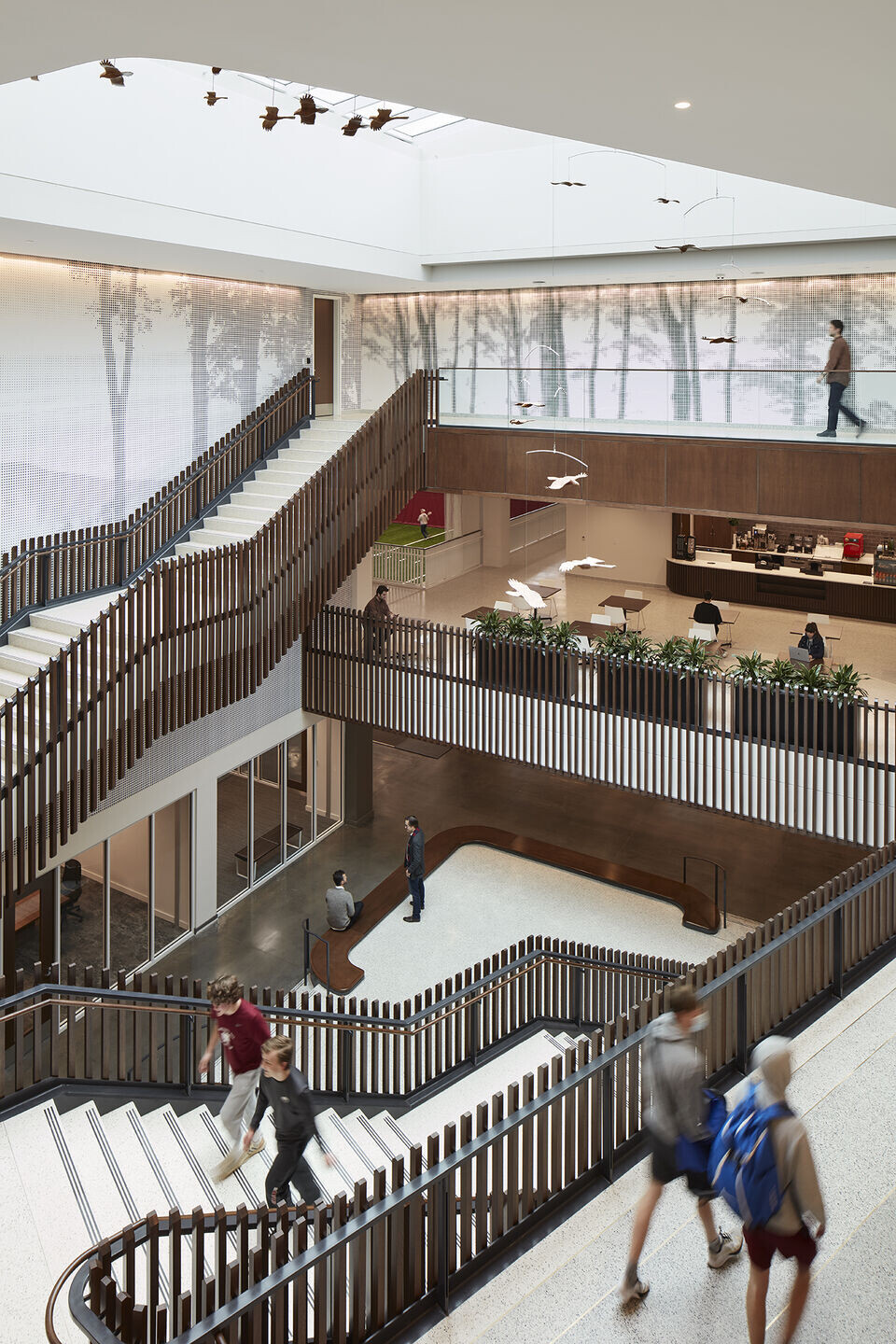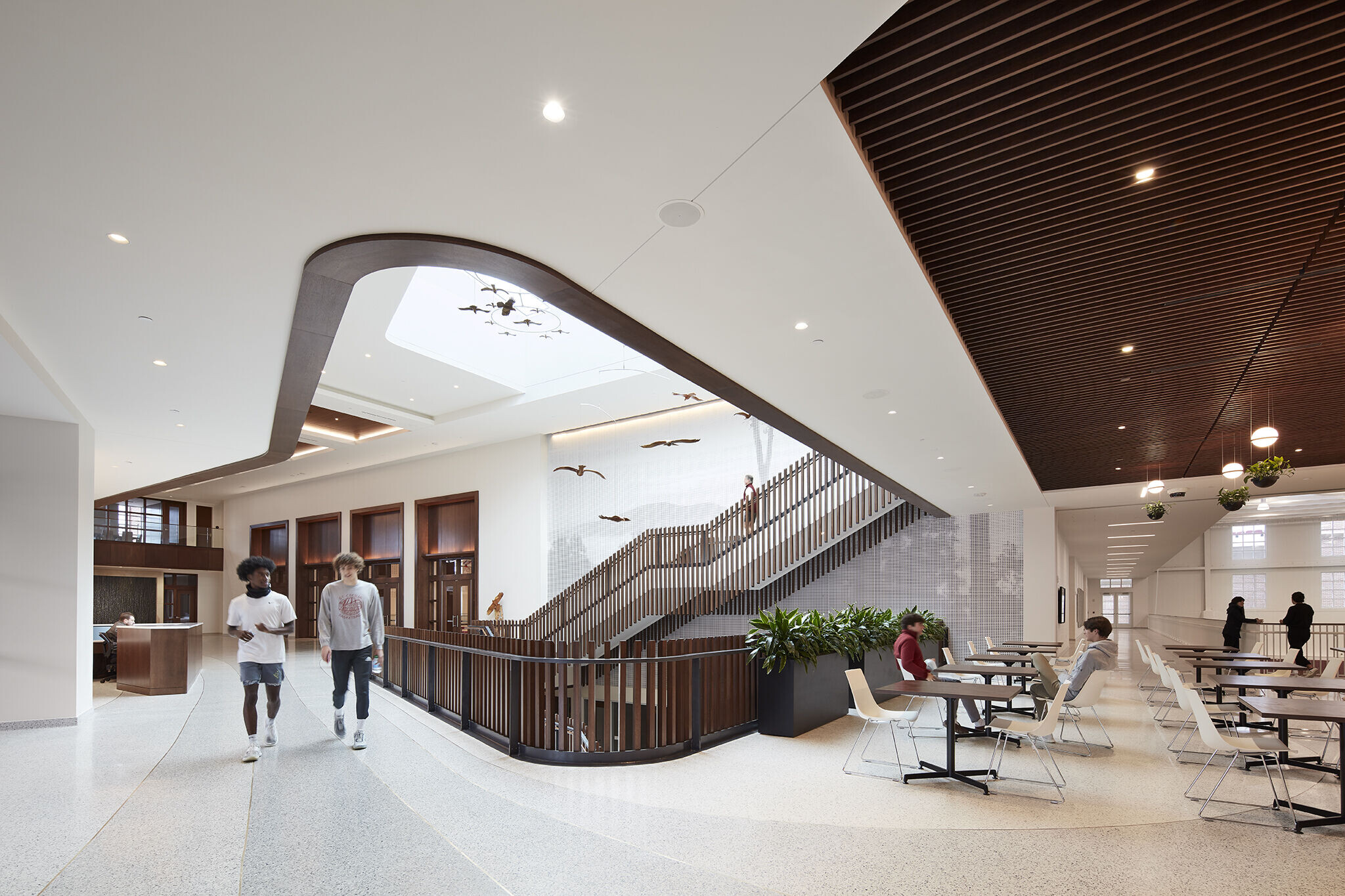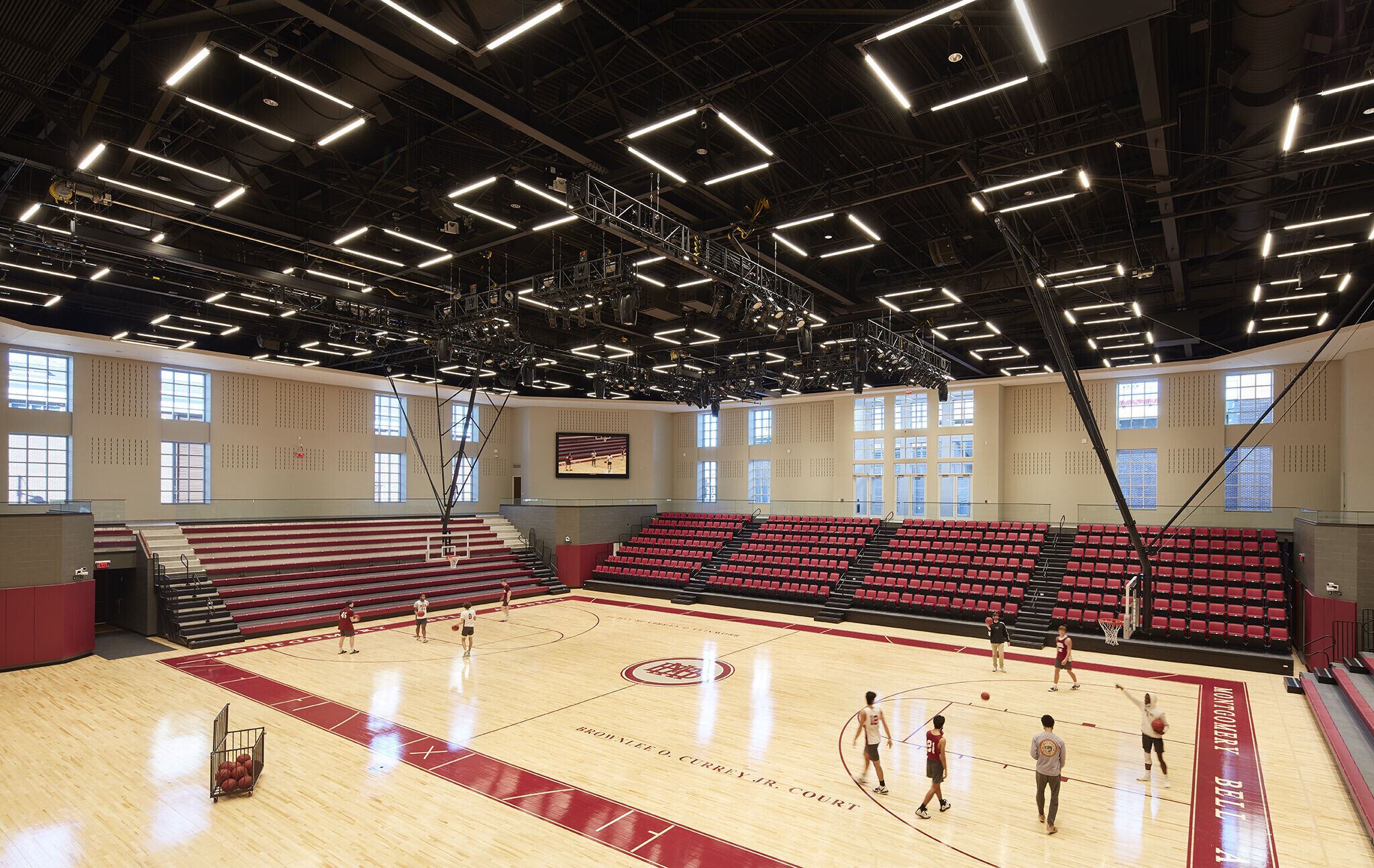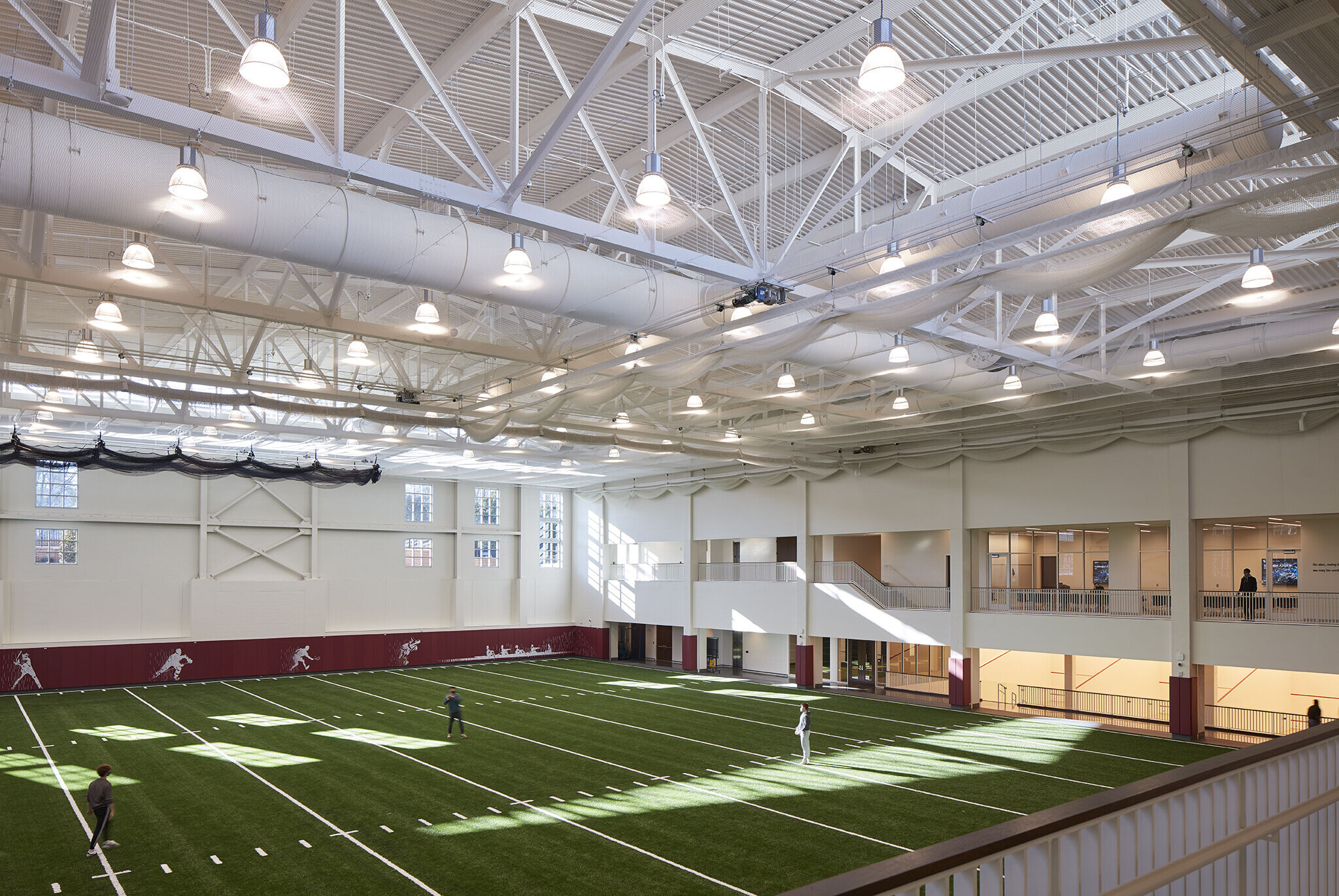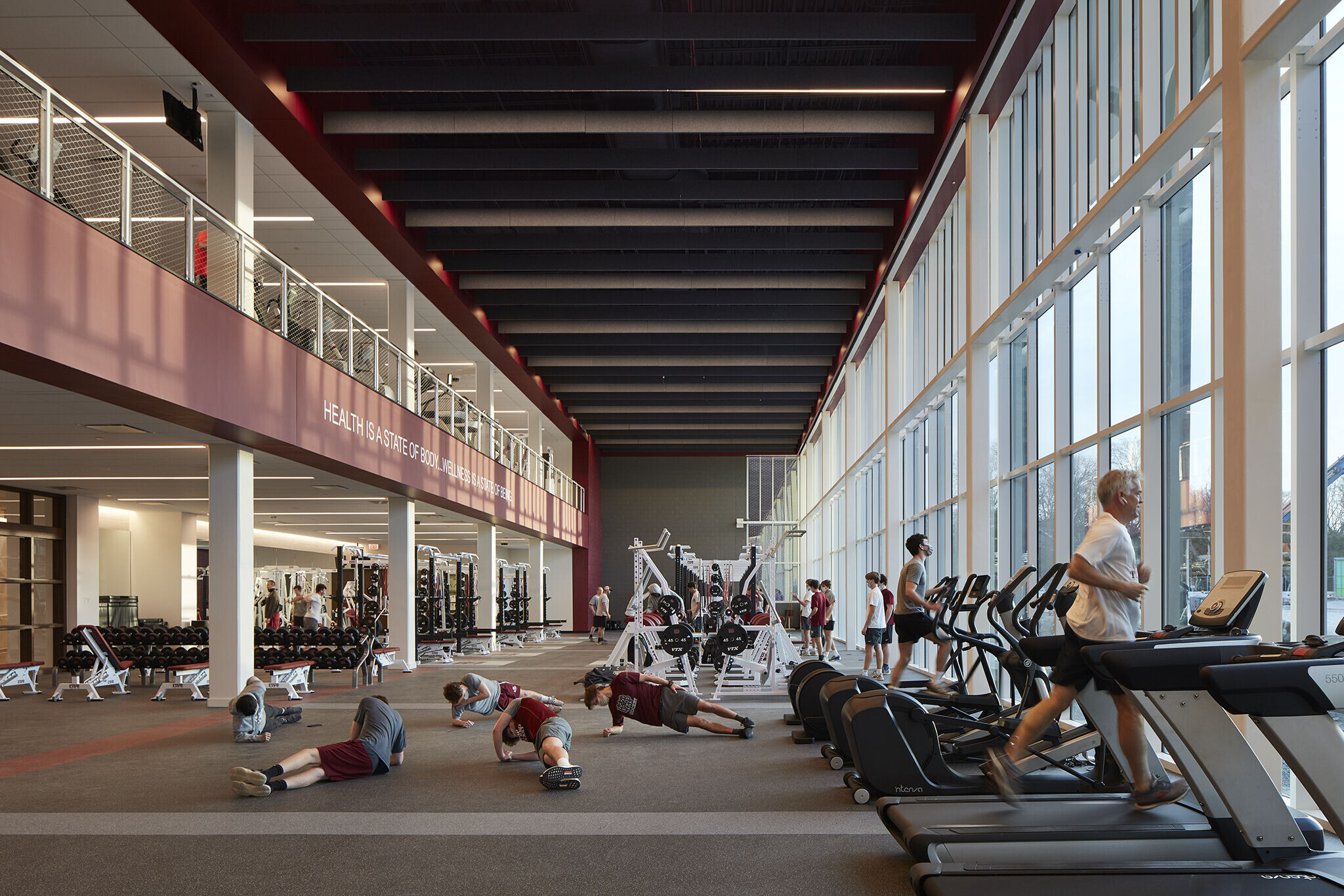 Material Used :
1. Glazing: Alexander Metals – TriStar Glass
2. Brick: Kelly Construction, Alley Cassetty, Statesville Brick & General Shale
3. Skylight: Alexander Metals - Acurlite
4. Roofing: RSS, Carlisle
5. Doors: McCarthy Jones & Woodard - VT Industries, Architectural Wood Doors
6. Hardware: McCarthy Jones & Woodard - Adams Rite, Best, Dorma, National Guard, Precision, Stanley, &Trimco
7. Plumbing Fixtures: Nashville Machine, Steinhouse Supply Co. Inc. – Kohler, McGuire, Sloan, Symmons, Zurn, Advance Tabco, T&S, Elkay, Bradley, Oatey
8. Furniture: HST Interior Elements - Group Lacasse, National Office Furniture, Kimball, Bernhardt, JSI Furniture, KFI Seating, Arcadia Contract, Sit On It, Claridge, Clinton Industries, Design Tex, Office to Go, Carolina Business Furniture, OFS, SAFCO Products Company, Office to Go, Leland International, Concertex, 9 to 5 Seating
9. Millwork: Steve Ward & Associates
10. Bleachers: Irwin / Interkal
11. Terrazzo: David Allen Company
12. Audio Visual: M3 Technology – Apple, tterotech, Audio Accessories, Audix, AVP, Belden, Blackmagic, Canare,Chief, Christie, Cisco, Clearcom, Countryman, Crestron, AKG, Atlas. AV Stumpfl. CM Lodestar, Gator, KM, L Acoustics, Middle Atlantic, ProX, QSC, Radial, Shure, Tascam, TMB, Tyler Truss, Ultimate Support, Yamaha
13. Lockers: Legacy
14. Fitness Flooring: RFS
15. Fitness Equipment: Power Lift, Intenza, Octane, Schwinn, StairMaster, Troy, Woodway, Techno Gym,
16. Basketball Equipment: Porter
17. Golf Simulators: Trackman Gold