Brother and sister practice, Kyriakos Tsolakis Architects, has completed a wellness resort in Mykonos that specialises in nurturing the body and mind, with a focus on rehabilitation. The resort provides elite athletes from across the world with the perfect conditions to optimize their performance while off-season and on holiday.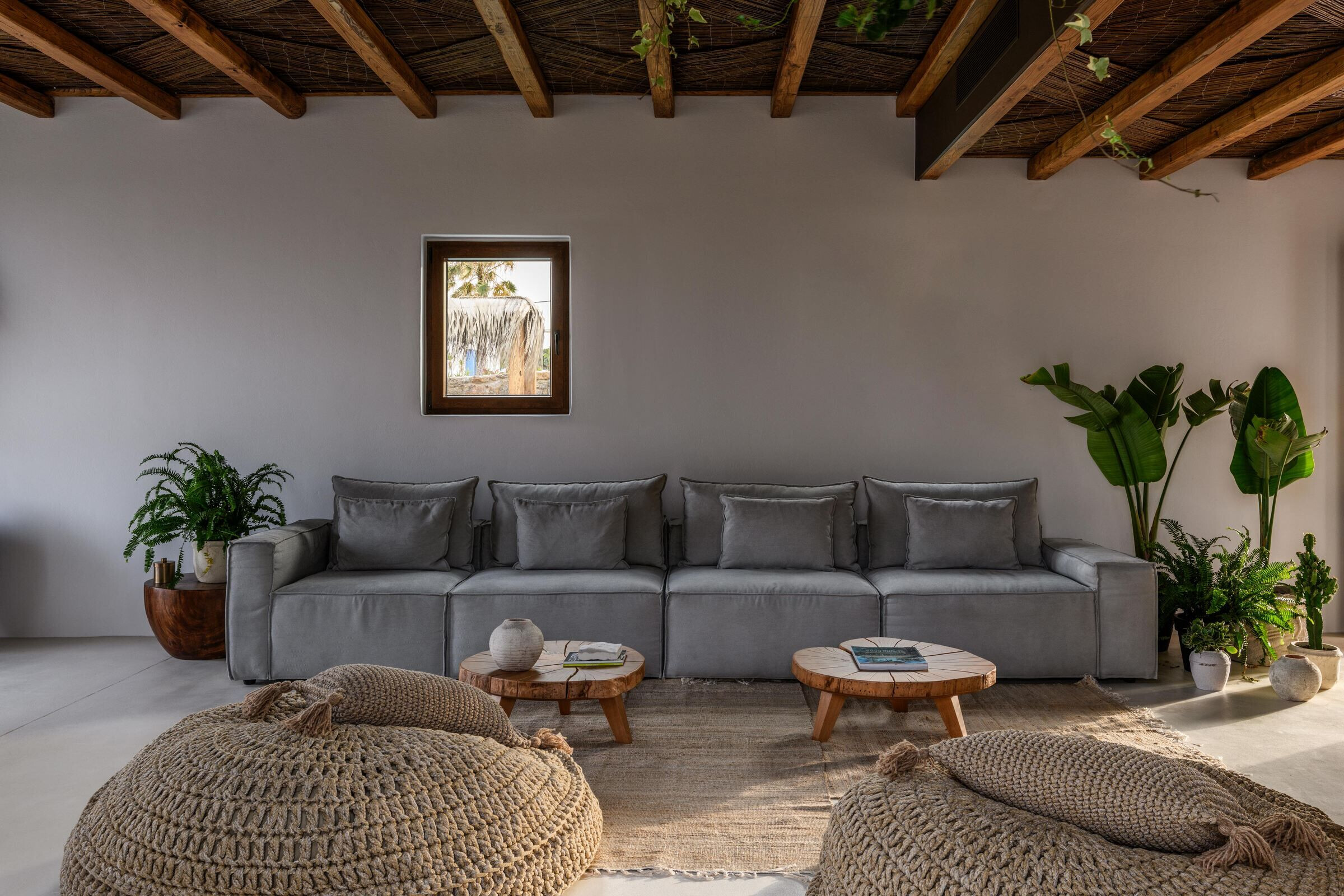 Hidden in the heart of the island, on a quiet south-facing hillside, the site enjoys serene views out to the sea across boulder covered rolling hills. Nestled in a valley, the wind rustles through the waves of tall grasses on the site which is also home to an old shepherd's hut. Sitting in a protected zone due to the natural beauty of the area and a waterway running along the side of the site. The development is low density, across 4 levels with the bottom 3 levels terraced and embedded into the hillside.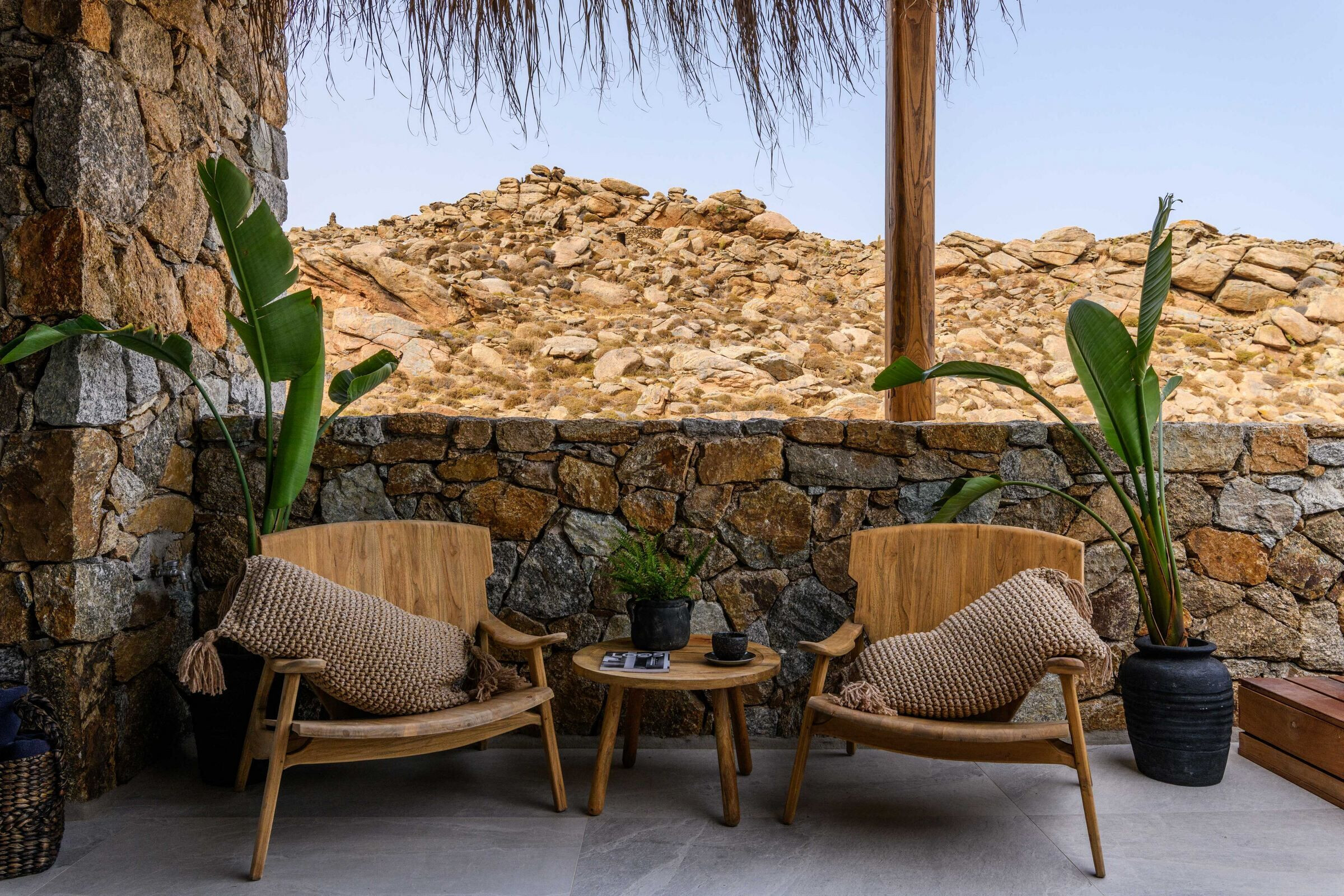 The designers used local natural materials to help connect with the topographical landscape, vernacular and existing colours of the area. The building's lower floors blend into the land, to create an organic sense of being for visitors. Allowing for a more grounded, intimate relationship of the suites and private pools to be formed with the surrounding environment.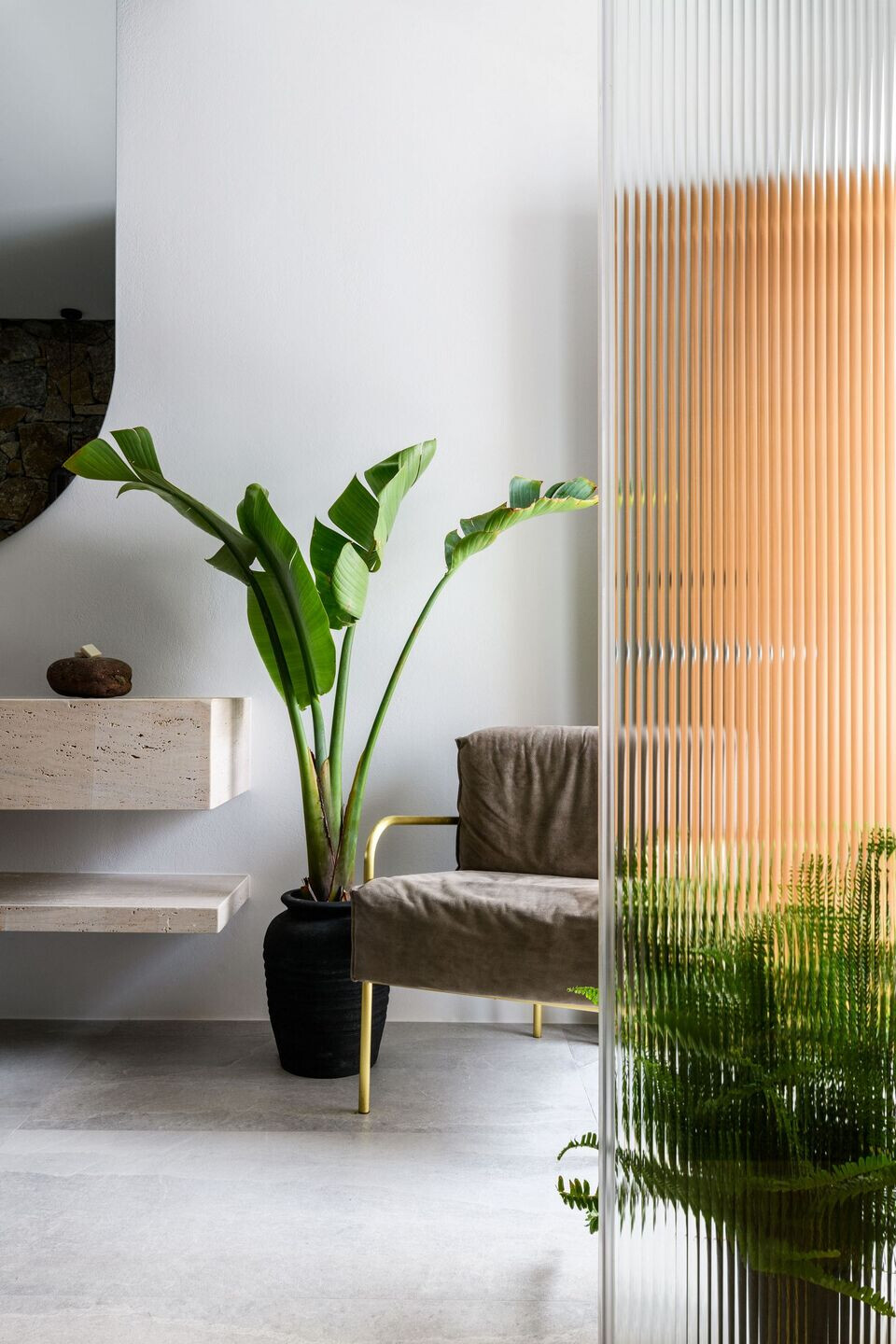 Stone found on the site was used to form the lower levels which sit as a counterpoint to the traditional Mykonian whitewashed walls of the upper terraces. The stone used was sourced during excavations for the basement. Throughout the resort, travertine, slate, cobblestone, timber and elements of bronze were used to tie the building to the earth. These natural materials complement the vibrancy of turquoise bali-stone pools to create a rich palette of textures and tones within a valley of boulders and undulating hills.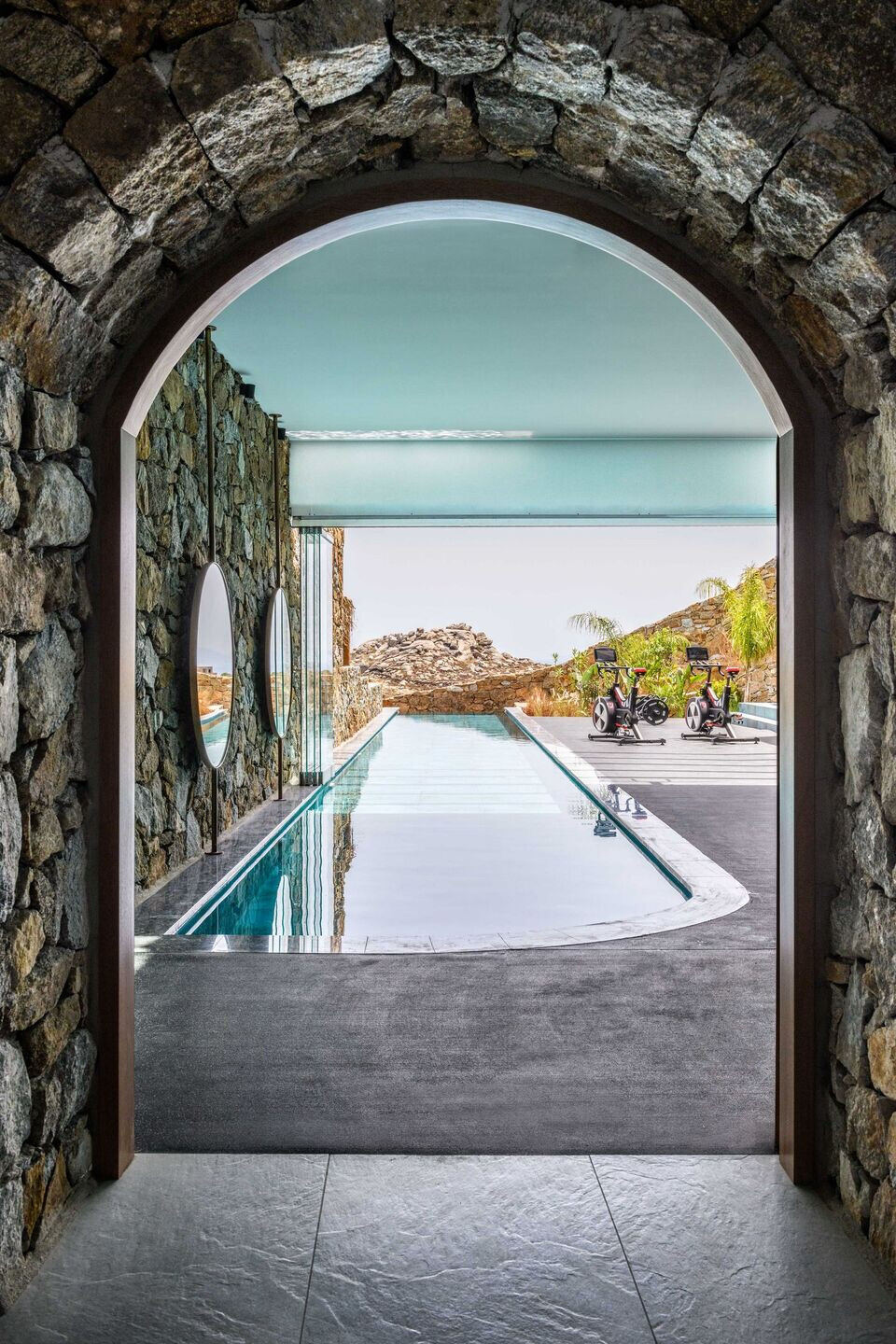 The resort boasts practitioners with sports-specific expertise. Providing athletes with professional facilities to advance their performance using state of the art gym equipment within both indoor and outdoor gyms.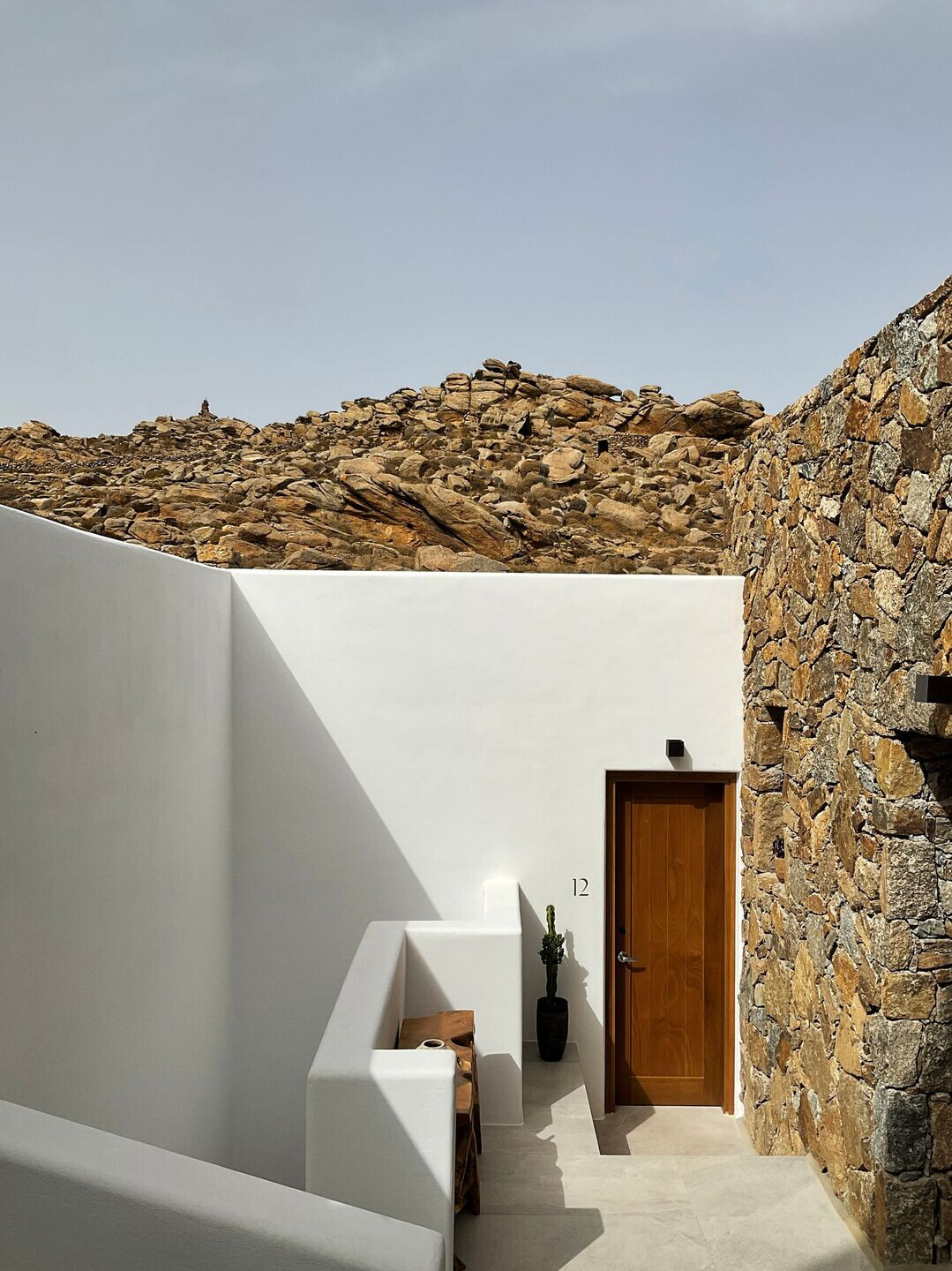 Water is a significant part of the wellness experience. In-house fitness and training facilities include hydrotherapy and hot tubs for hydro-massage. All ground and first level rooms have their own private pools and gardens for intimate relaxation.
Material Used:
1. Facade cladding: Stone sourced from the site
2. Flooring: Imola X-Rock 12G, Imola Ceramica
3. Doors: Iroko Timber Doors
4. Bathroom: Tempered Reeded Glass
5. Bathroom benches: Travertine
6. Sanitary Fixings: Grohe