uoai re-envisioned three daycares in Toronto for Network Child Care Services. The setting for each centre varies widely: one located on the ground floor of a high-rise apartment tower; another within a split-level annex building adjacent to a Church; and the third set within a turn of the 19th century municipal building. In all three conditions, the architects employed a consistent design approach.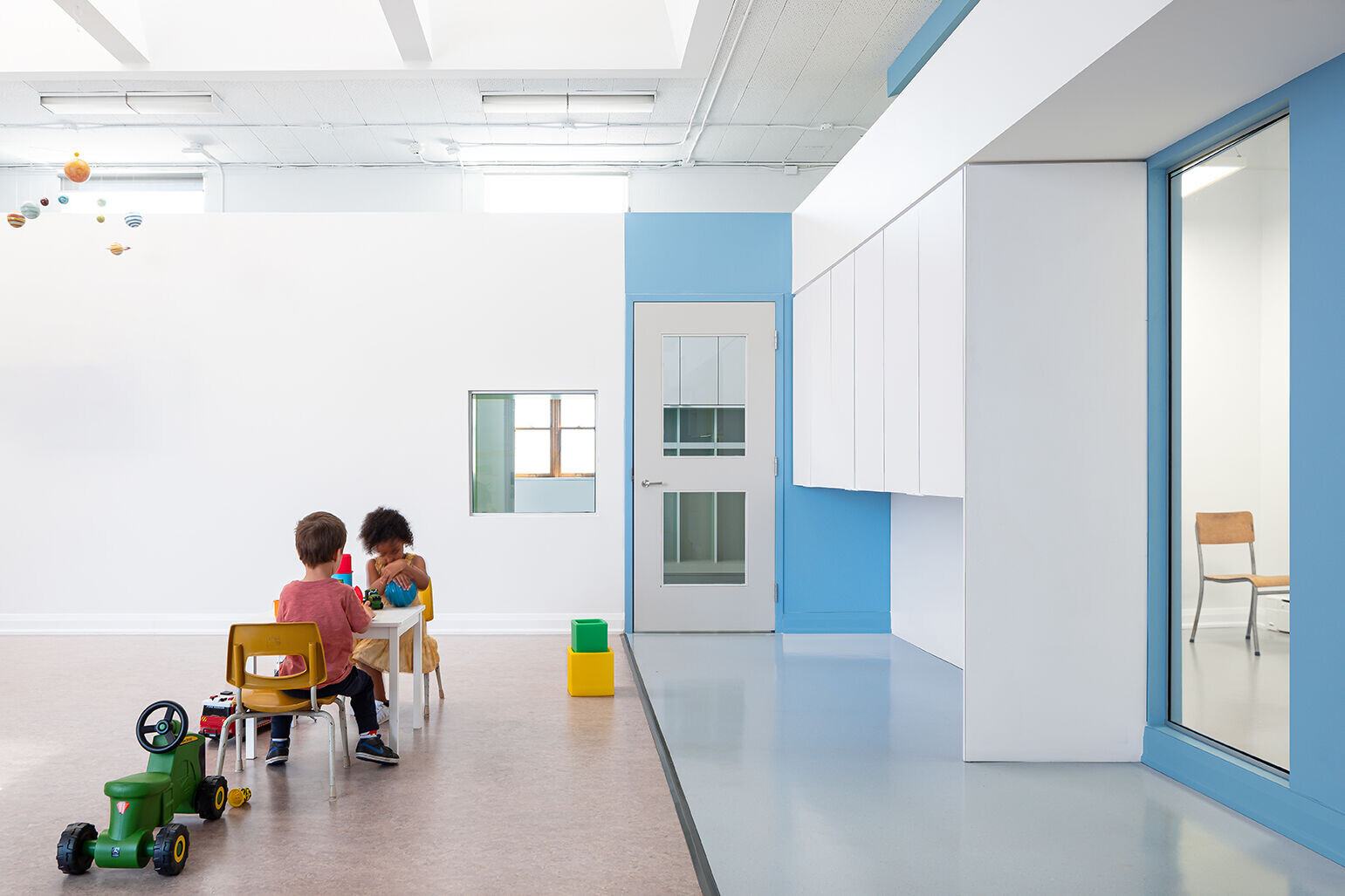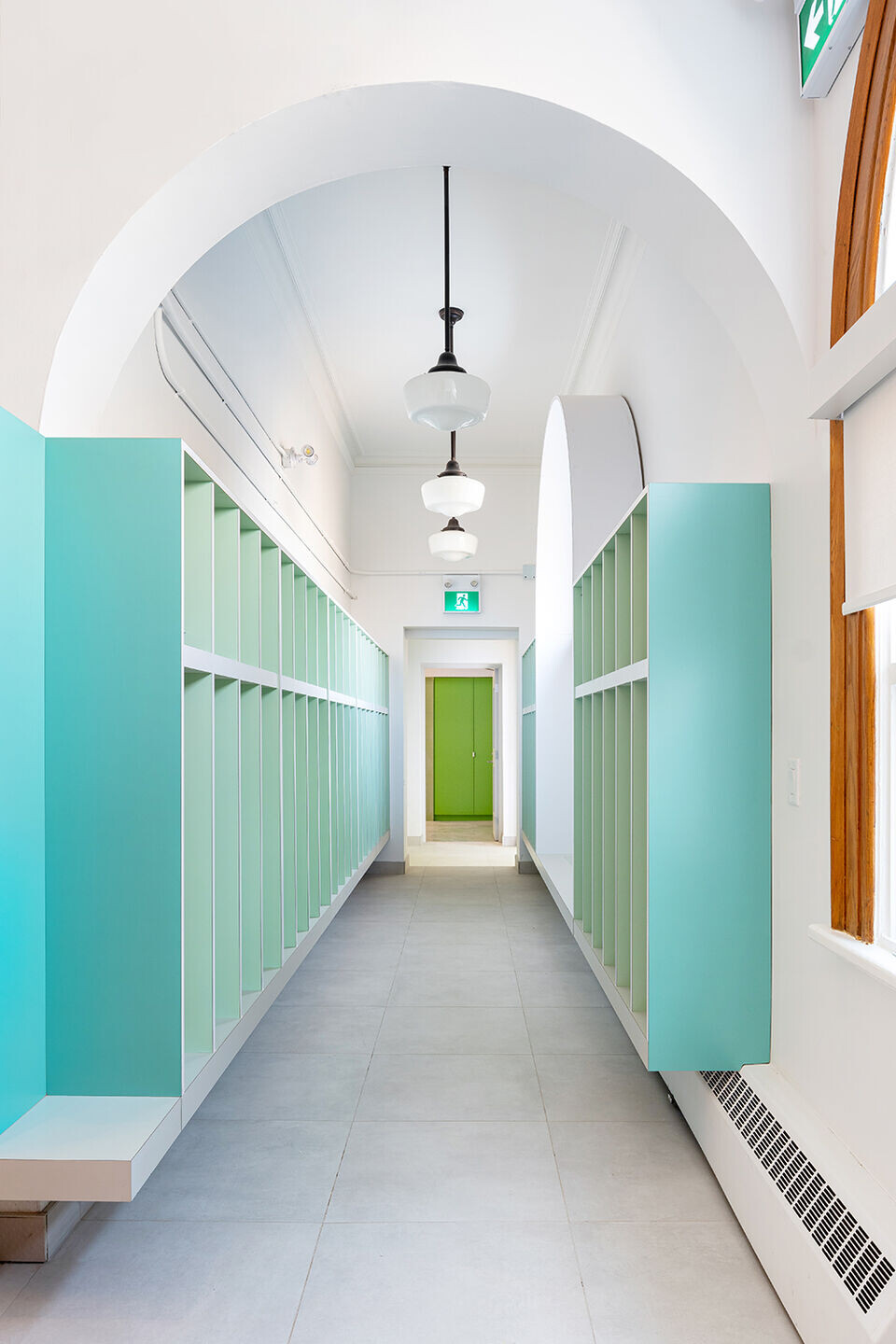 It was important to the architects to utilize spatial and material techniques to engage at both the scale of adults and children. Colour was applied at floors, walls and ceilings to delineate the extents of 'interior rooms' within the larger existing spaces, and in this way encourage gentle perceptions of threshold, passage and enclosure. The interior cabinetry was consolidated into object blocks from which sink and counter niches, and openings to beyond, were defined by colour and appear carved from the white volumes. Larger format tile and mirror was used within the staff counter niches, while areas dedicated to children received colourful small format tile, bringing importance to simple rituals such as handwashing. Wherever possible, openings were introduced between play areas, circulation, and staff rooms, to allow for glimpses through, readings across spaces, and to set up more intimate moments of exploration and discovery.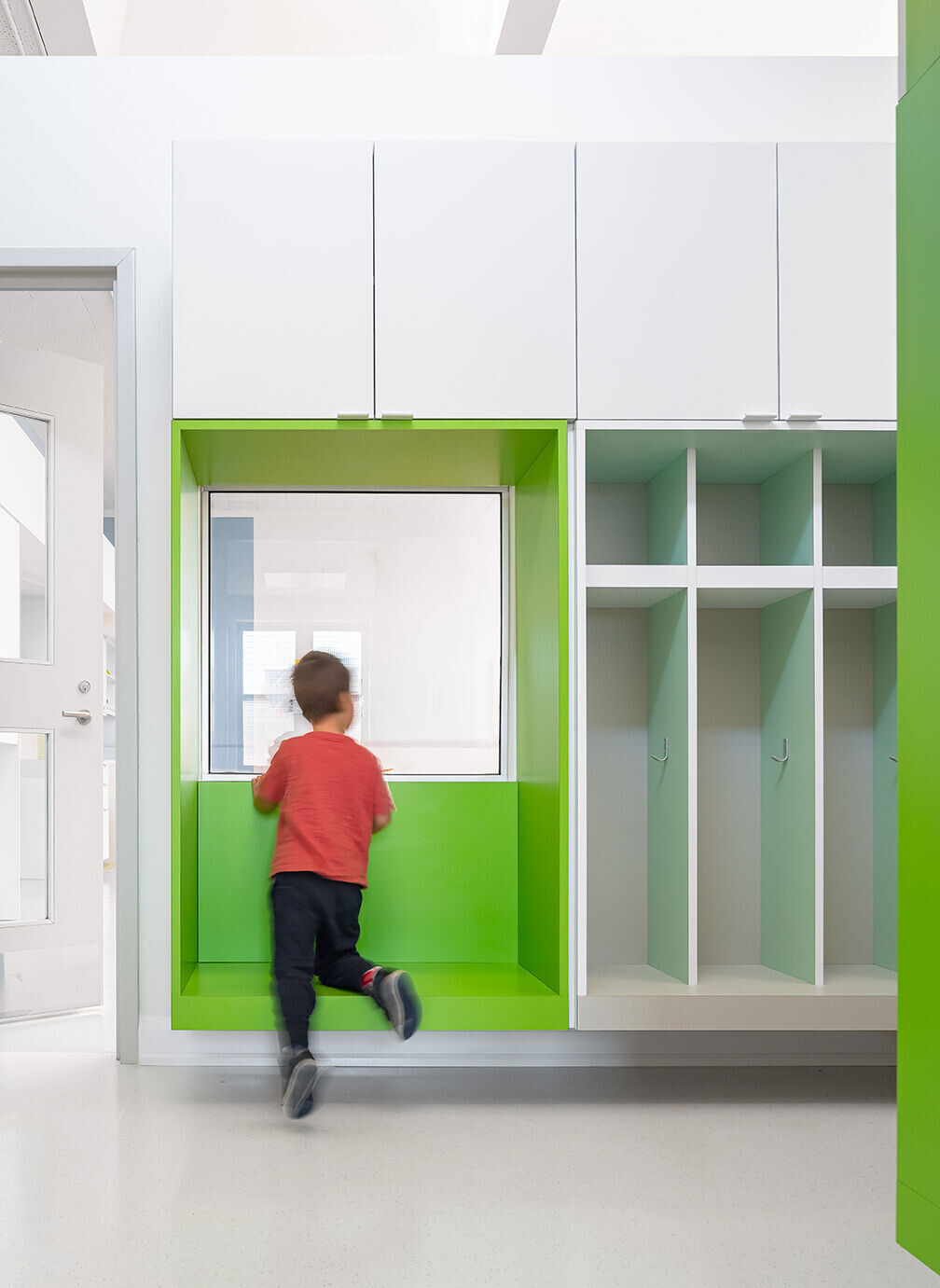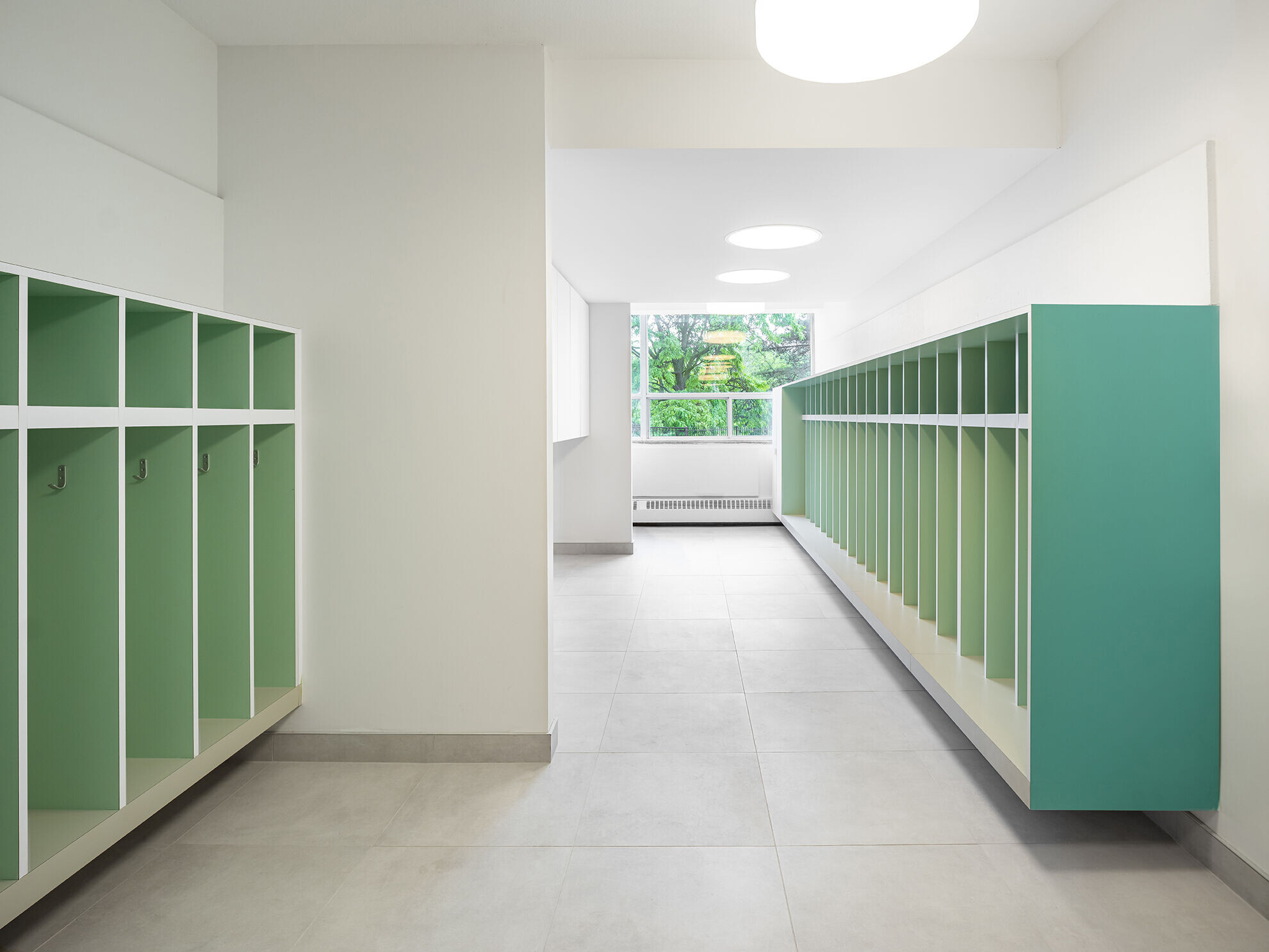 Child care spaces must, inherently, meet requirements for durability and safety and accommodate the daily routines and activities of staff and children. The daycare projects by uoai address the necessary hard-working functionality of the centres, while bringing forward aspects of playfulness, delight and spatial possibility.