The peculiarity of this duplex lies in the great depth of the building which implies that the central rooms are illuminated via sad and dilapidated interior courtyards. The noble facades are thus limited with regard to the 200m² of the apartment.
Faced with this observation, this deep renovation first focused on the complete redistribution of the apartment. To do this, the duplex was reversed. The living rooms were installed on the 5th floor to take advantage of the unobstructed views over the neighboring buildings and the western lights. The bedrooms, bathrooms and technical rooms are located on the 4th floor. Only the secondary spaces such as the office, the guest room and the corridors face the inner courtyards. In this way, the rooms are repositioned to best suit the views, natural light and heritage qualities of each space.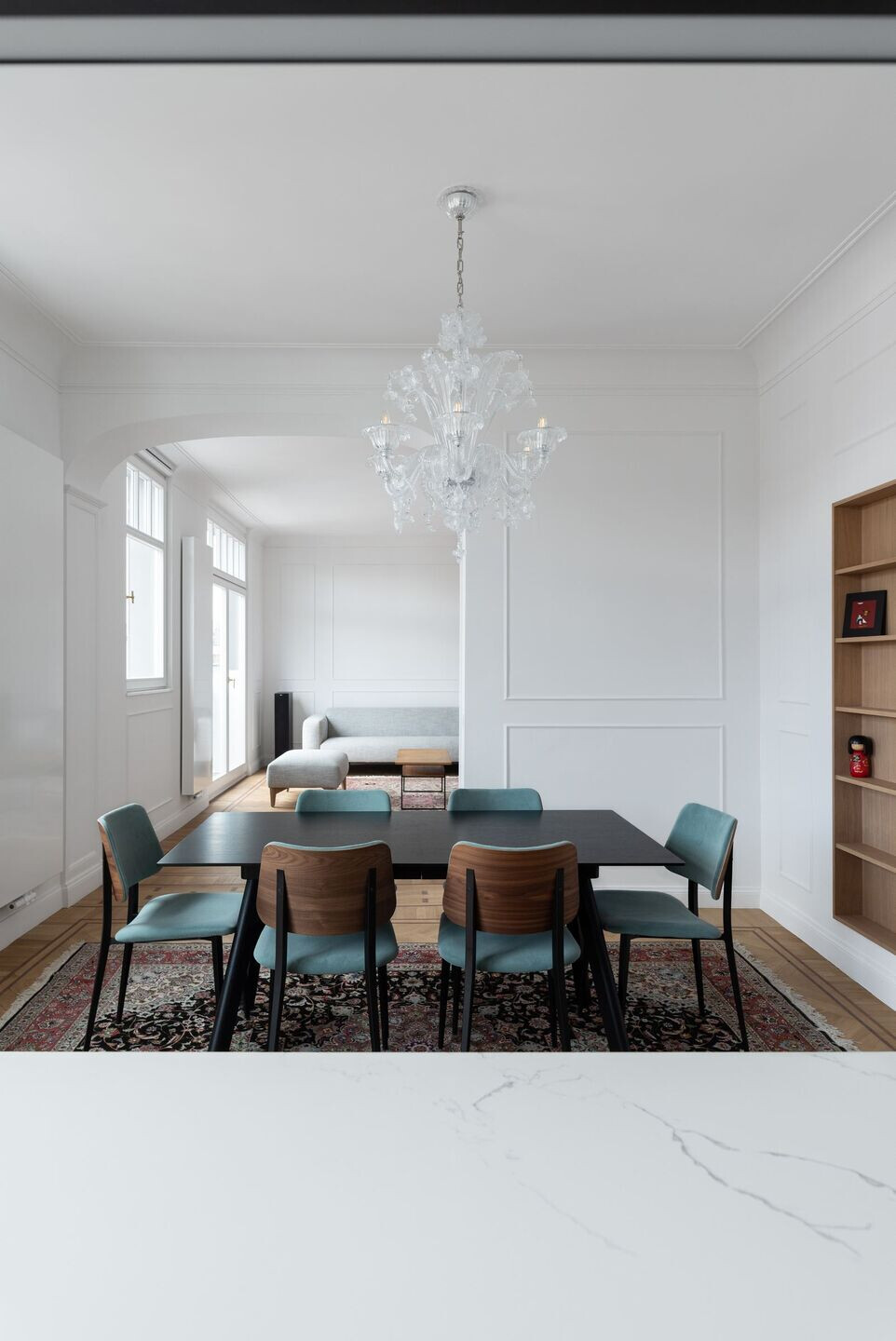 The main access is now from the upper floor. The entrance sequence has been worked on in order to gradually discover the apartment and take advantage of the unobstructed view of the city. The rooms on the 5th floor have been redistributed in order to find more fluidity and a feeling of space. Thus, the living room opens onto the library and the kitchen extends to the new staircase which has been moved. A large skylight brings light into the depth of the building. It underlines the new ironscreen and highlights the 4m35 longkitchen island.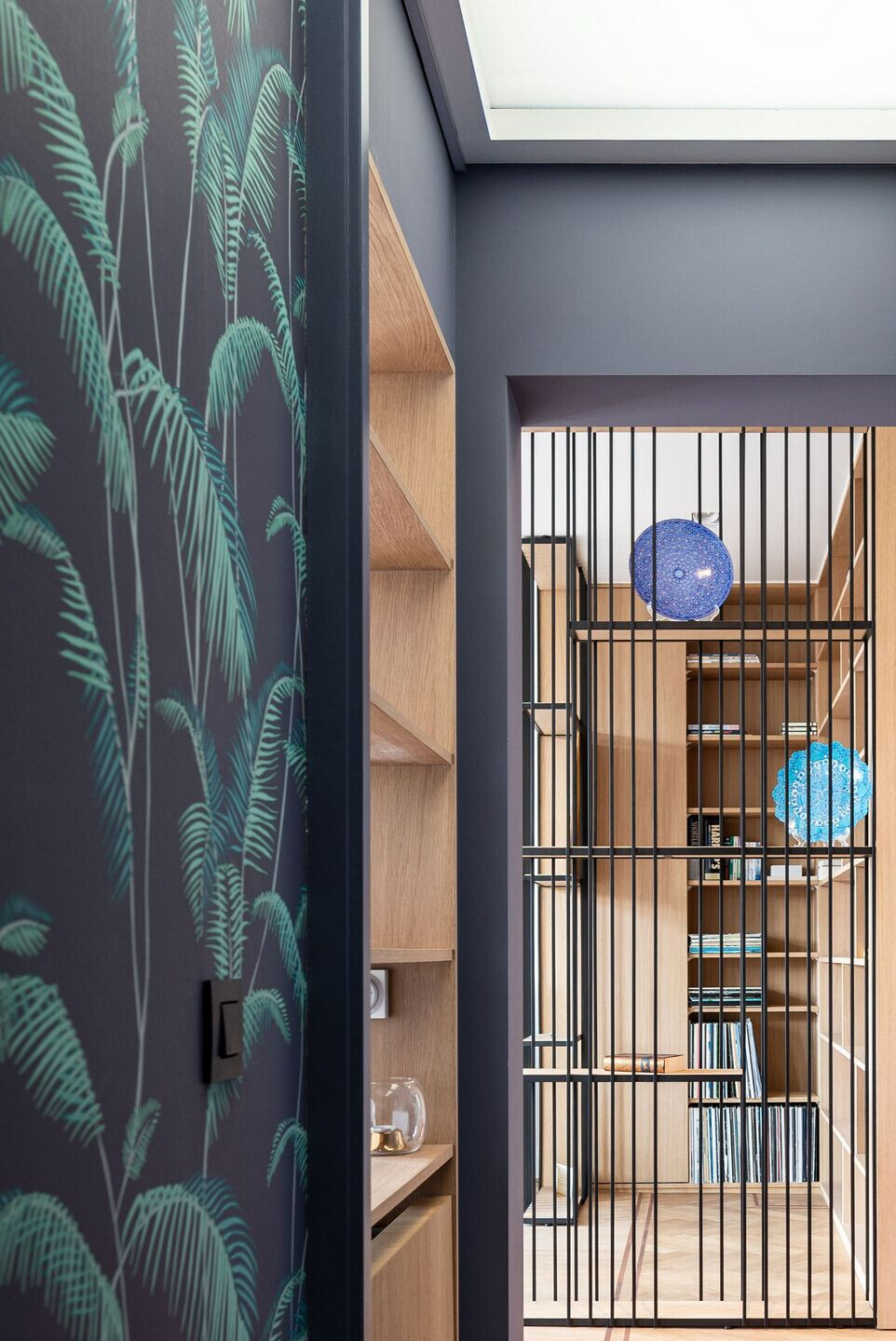 The 4th floor is structured around the long corridor which opens a visual axis crossing the apartment in all its depth, which is extended by views to the outside. Although this floor is very partitioned, the circulation is optimal and the sliding doors allow to enjoy it all day through. The privacy of each room is then created only at those times of the day when it is needed.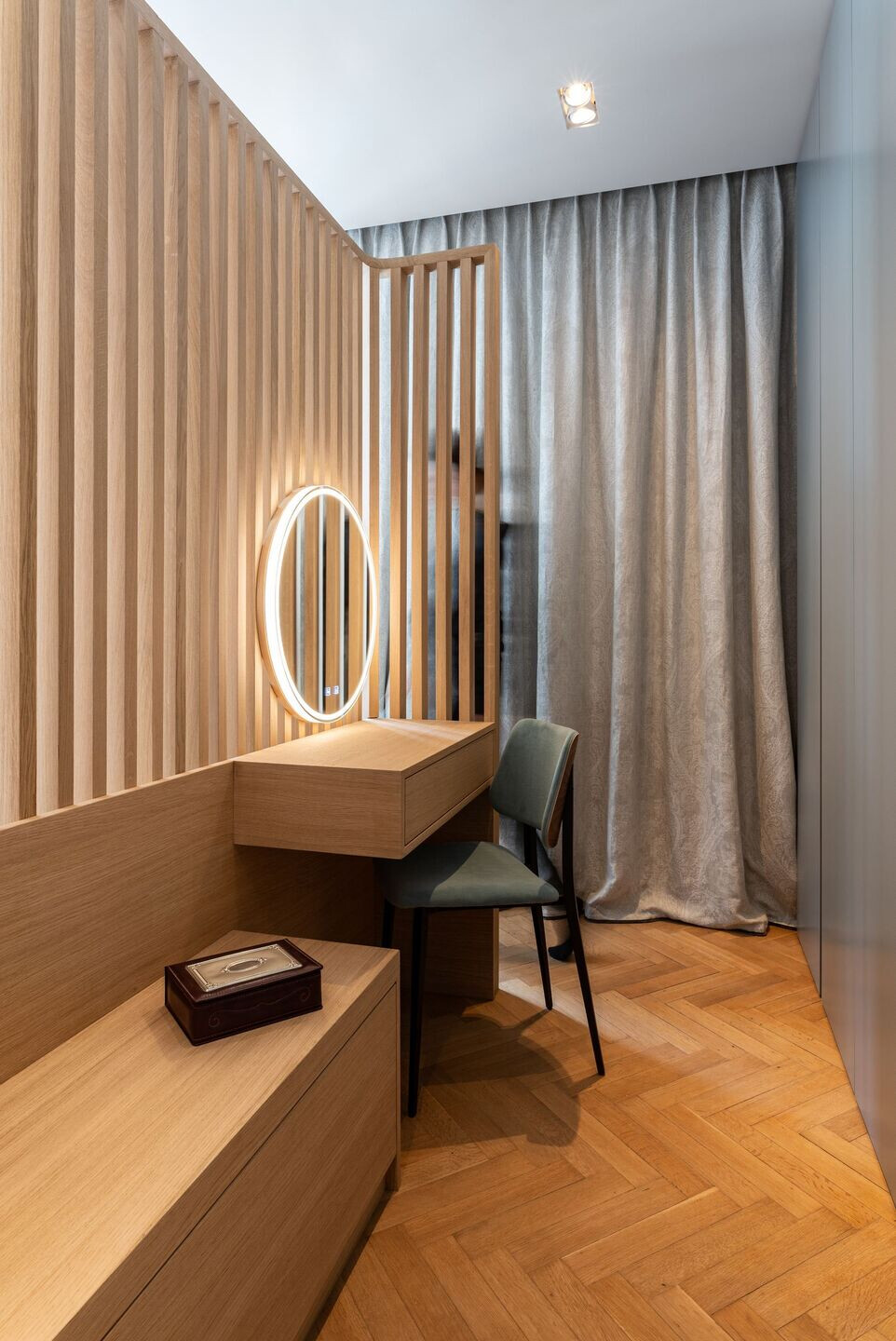 A large amount of furniture was designed by the architects Edouard Brunet & Julie Duchateau. Every available space was used to enrich the place with unique furniture. Iron and wooden screens create filters that hierarchize and provide intimacy while maintaining a feeling of space. The colors, the materials and their use bring elegance and character to this apartment which has been given a second wind.