The site is a land for the establishment of ridges, made by cutting out mountains in the suburbs of local cities during the period of high growth. Some houses have been built since the time they were sold, some slightly irregular landscapes spread because of the old residential areas, such as rebuilt and refurbishment or renovation or newly built houses .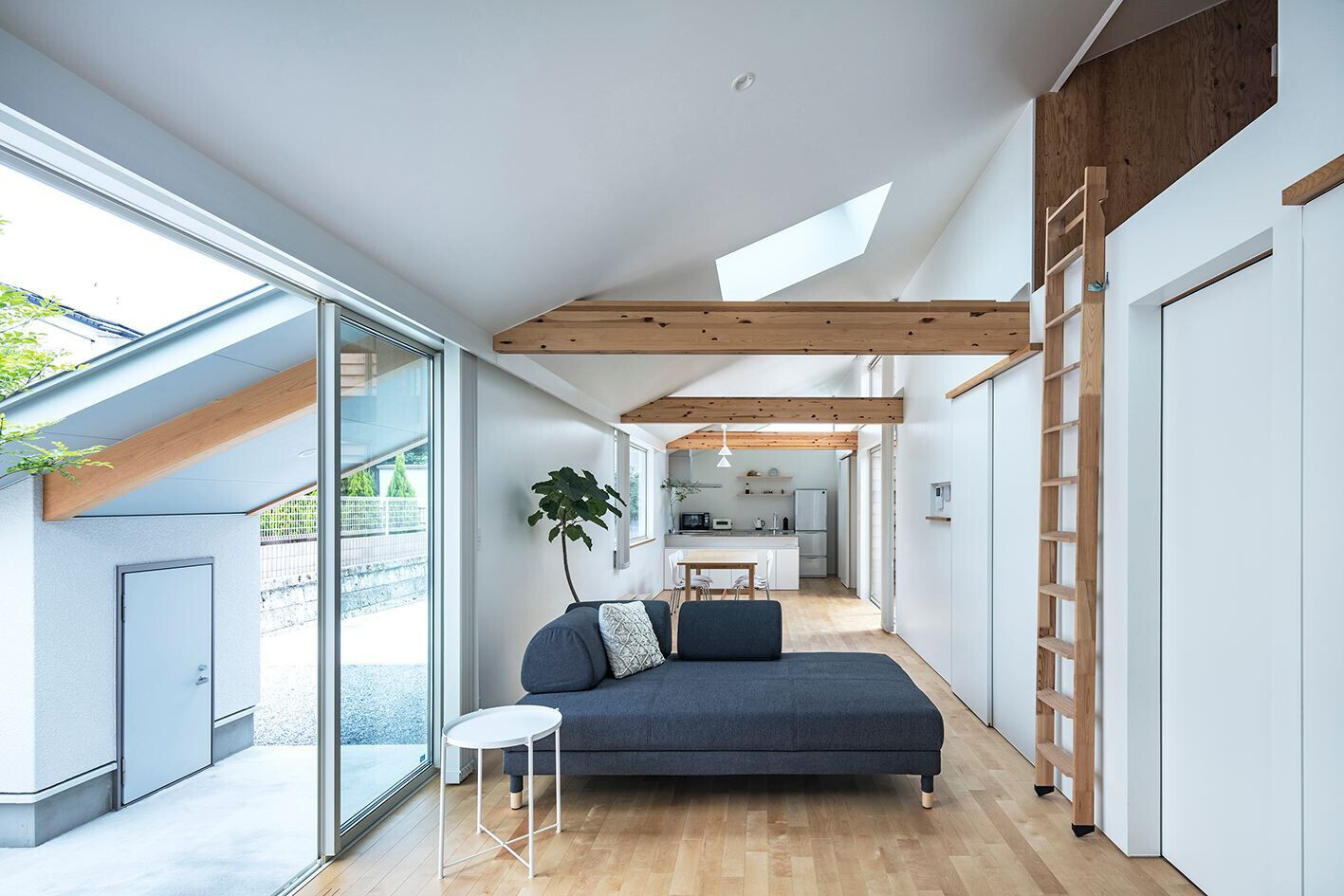 As a house to be built here, we thought that houses would be appropriate as if we had accepted such irregularities. First of all, as a way of construction, instead of setting up a house by setting back on the front road which is a slope like the surroundings, instead of building a house, a blank space is made so as to cross the site straight from the cutting part connecting the oblique road and the premises I picked up the volume to the west side.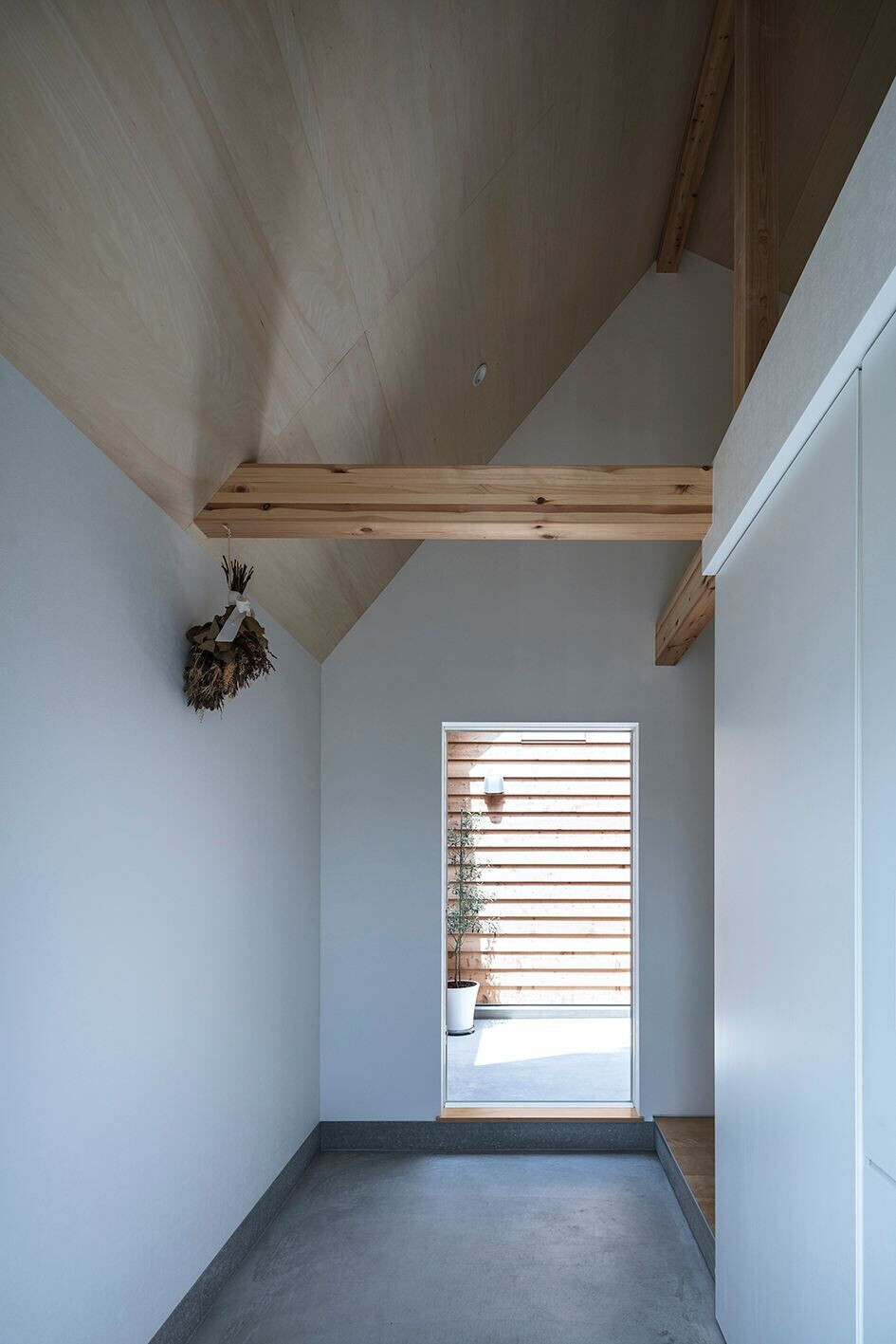 By doing so, you will not be too far from the front road, keep a good sense of distance from the city, a little bright garden and parking lot can be secured on the east side, this shadow is not dropped too much for the neighboring house on the north side There is a place to pass a pleasant wind and the building is close to the west side so you can control unnecessary western sun.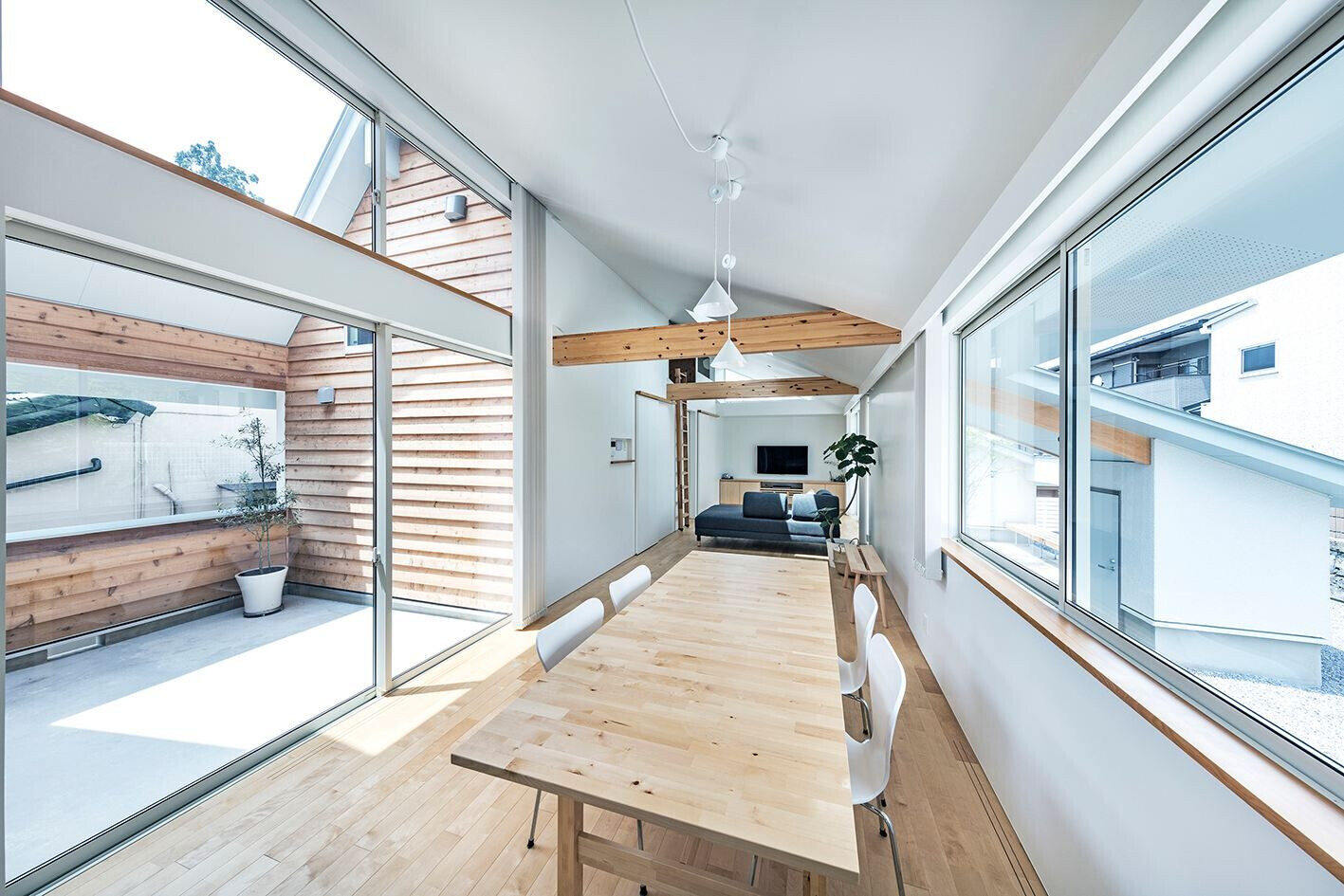 On top of that, I applied an eccentric gable roof at the apex to the volume that I got to the west, and responded to the environment inside and outside by changing the eaves' out or notching. Inside the big space of the one-room stretched all along the long side, small space such as a bedroom, a bathroom, and a closet is arranged next to each other, and in order to go from the small space to other places it always goes through the big space It is.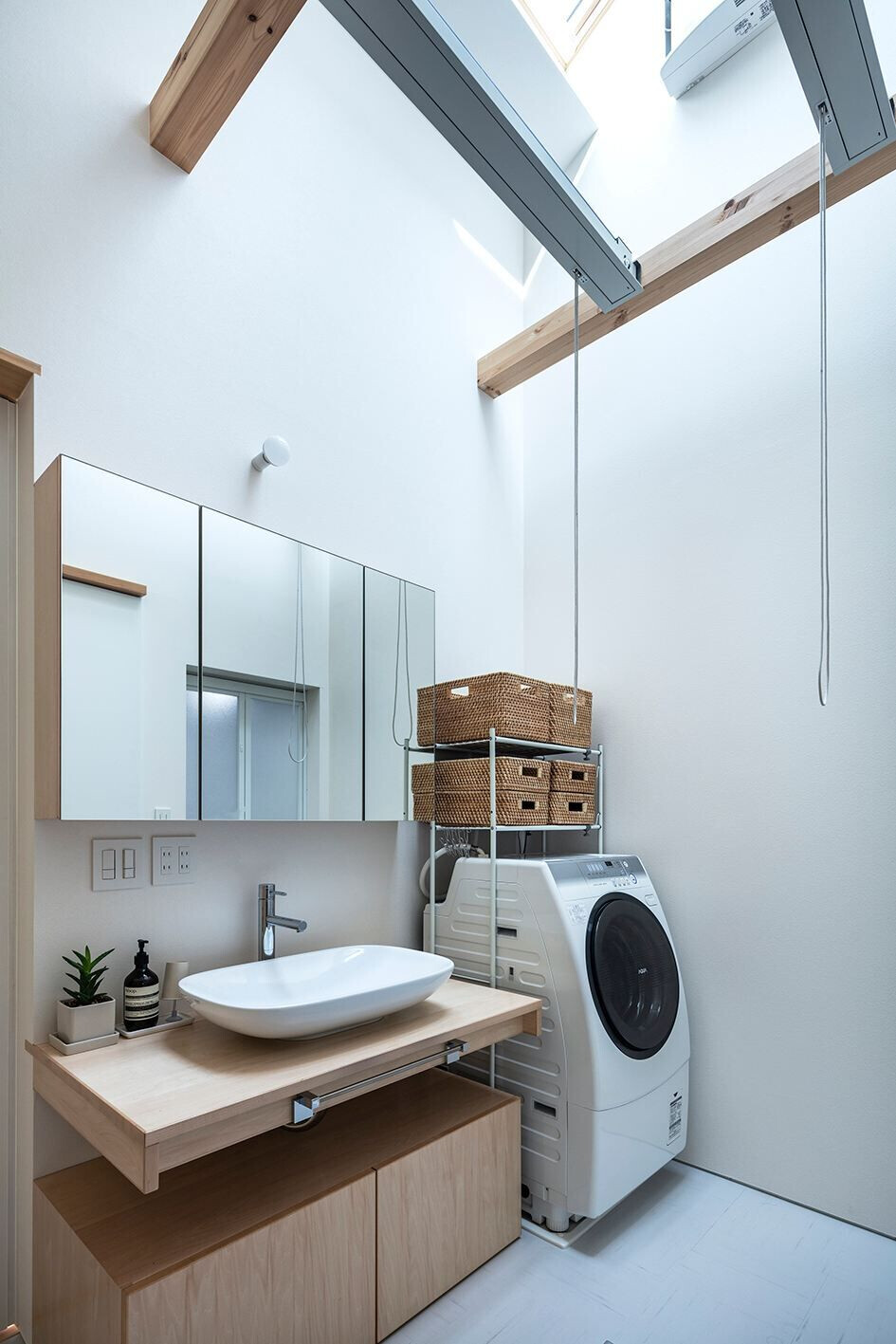 Different materials are assigned to each place such as painting, plywood, cloth etc. after increasing or decreasing the amount of air such as wide and high bright place, narrow and low calming place, narrow but high uplift feeling etc , I made various places regardless of the program. This irregularity gives coloring to living in this area, which is an inland climate where the difference in temperature is large throughout the year.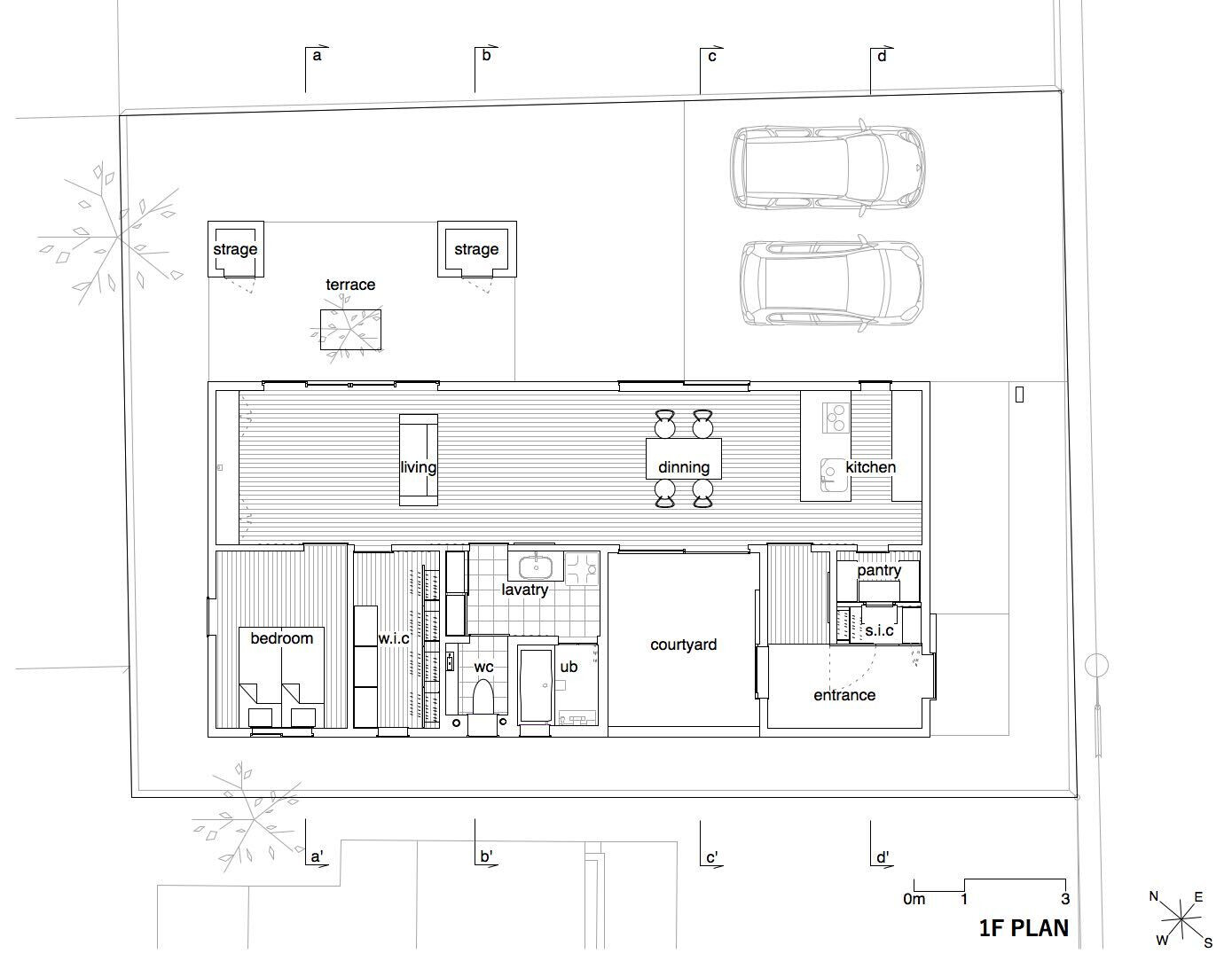 Material Used:
1. Facade cladding: Siding+Plasterer/NICHIHA
2. Flooring: Birch Flooring/MARUMI
3. Doors: China veneer
4. Windows: Aluminum sash/LIXIL
5. Roofing: Galvalume steel plate/ NIPPON STEEL & SUMITOMO METAL CORPORATION
6. Interior lighting: DAIKO
7. Interior furniture: IKEA