What was the brief?
The clients decided to face a new phase in English lands. Due to the distance and the pandemic of Covid, the project was developed entirely remotely, from conception to the placement of small decorative elements.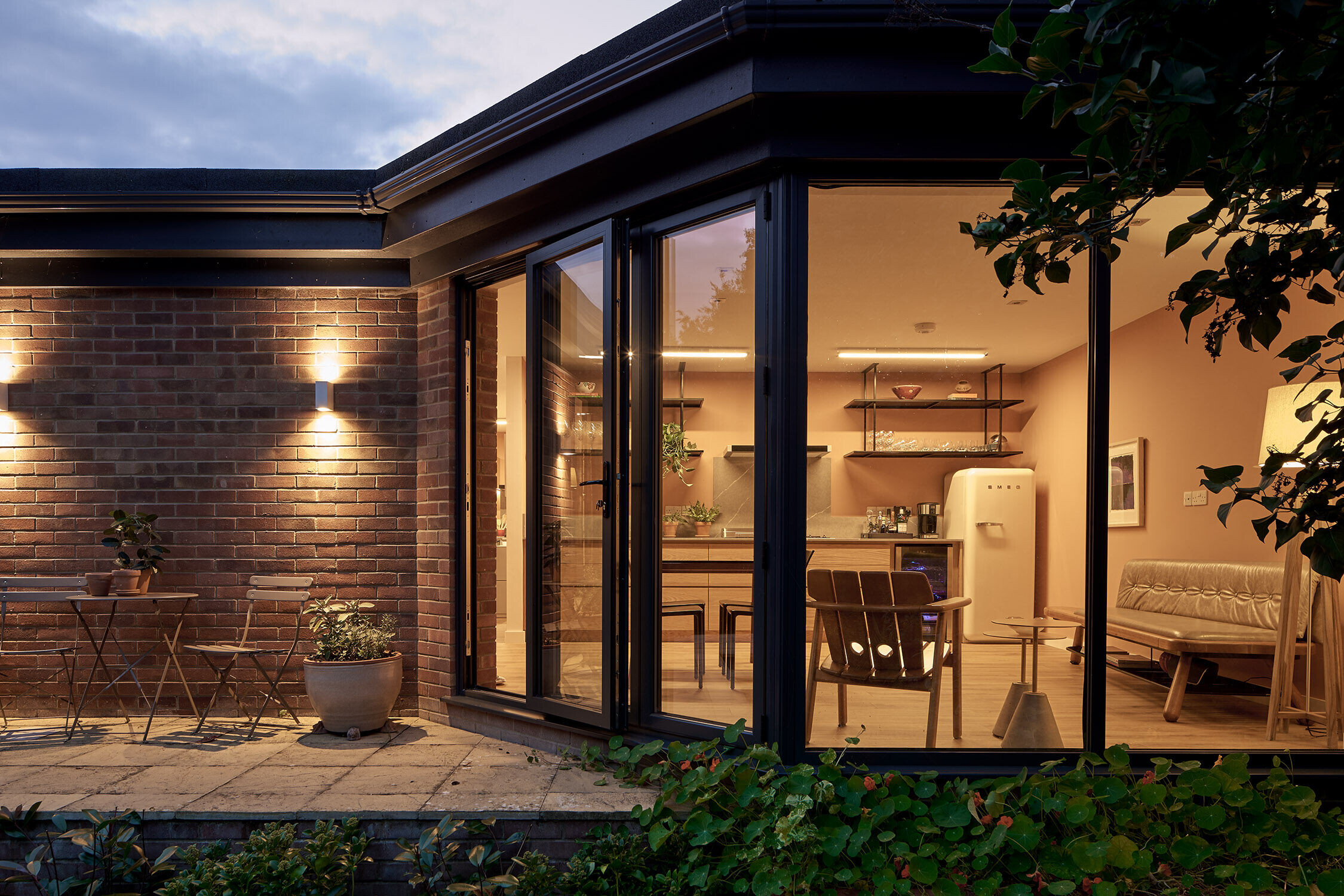 What were the key challenges?
The house didn't meet the needs of the couple, so the new project included an expansion of 100m2, and the house has gained a new living room, an office, a new kitchen, and a barbecue area, in addition to changes in the internal layout. The great challenge was working with a Brazilian language for the interior, whether in joinery or furniture.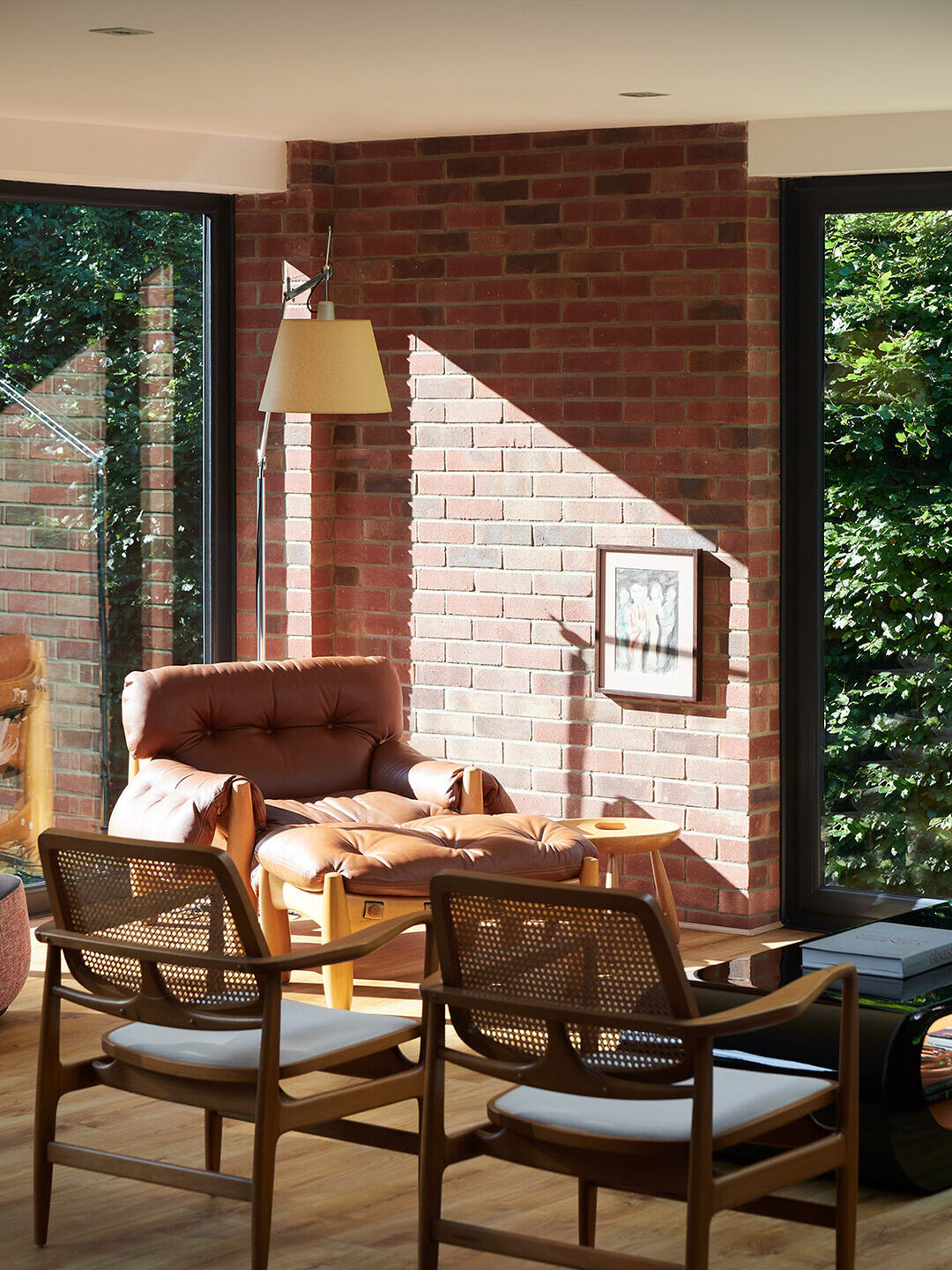 A project where the office participated in all the choices of coatings, finishes, colors should have architectural approval and, therefore, one of the main concerns was these definitions. The solution was to use international representation companies, such as the flooring company Quick Step, the Dulux colors (Coral company in Brazil), and the countertop stone (Silestone).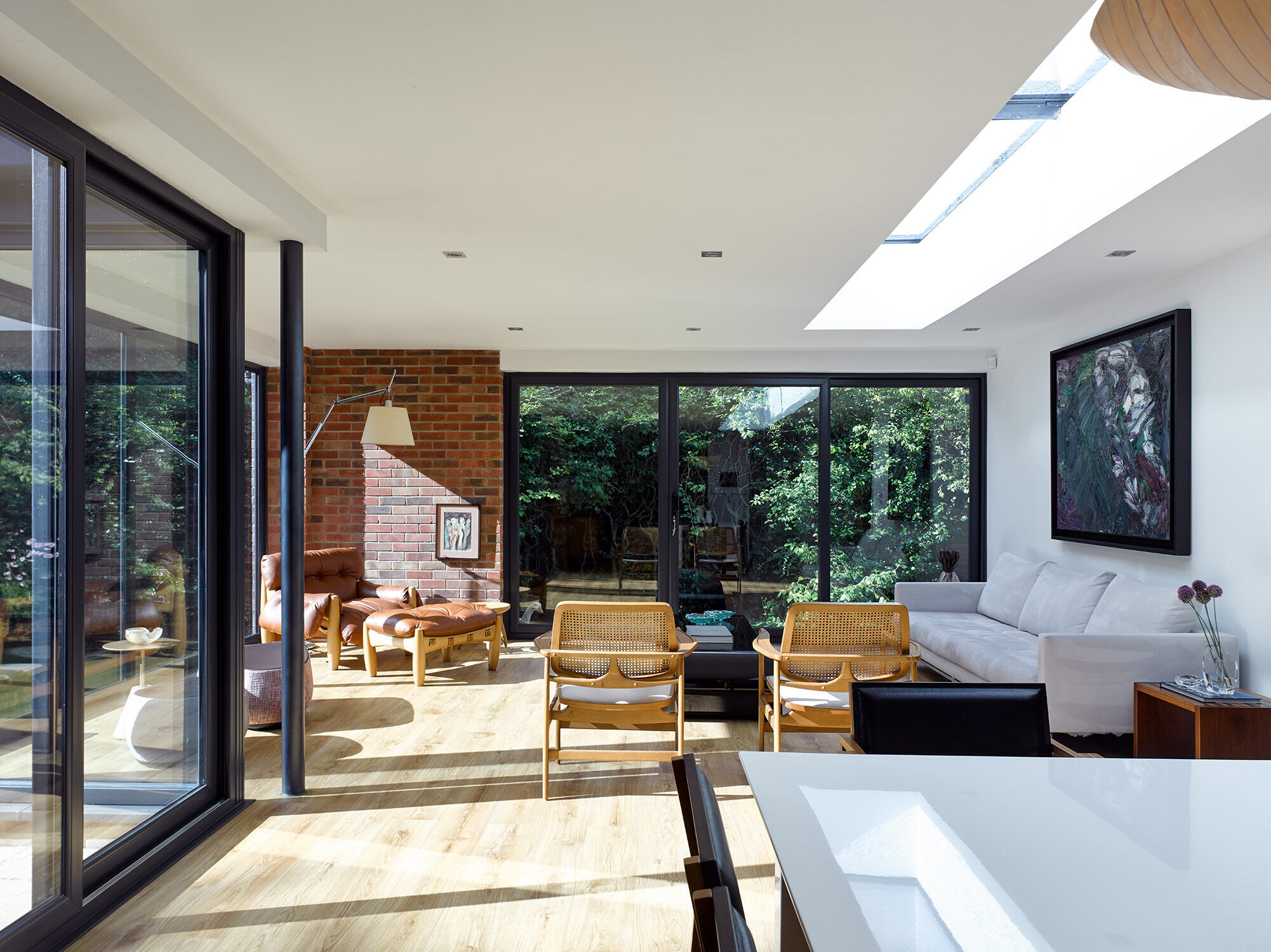 What materials did you choose and why?
The new project received English bricks and black frames to compose a more contemporary architecture and, at the same time, local characteristics. During this process, the architect Julliana Camargo and her friend Thiago Natal, also a brazilian architect, were invited to work together on this project.
The starting point was adopting the language of the Baraúna joinery, originally used in an old project that the architect did for a couple in São Paulo ten years ago. The furniture (a TV stand) in perfect condition was taken to the new house and served as inspiration for the entire carpentry concept of the project.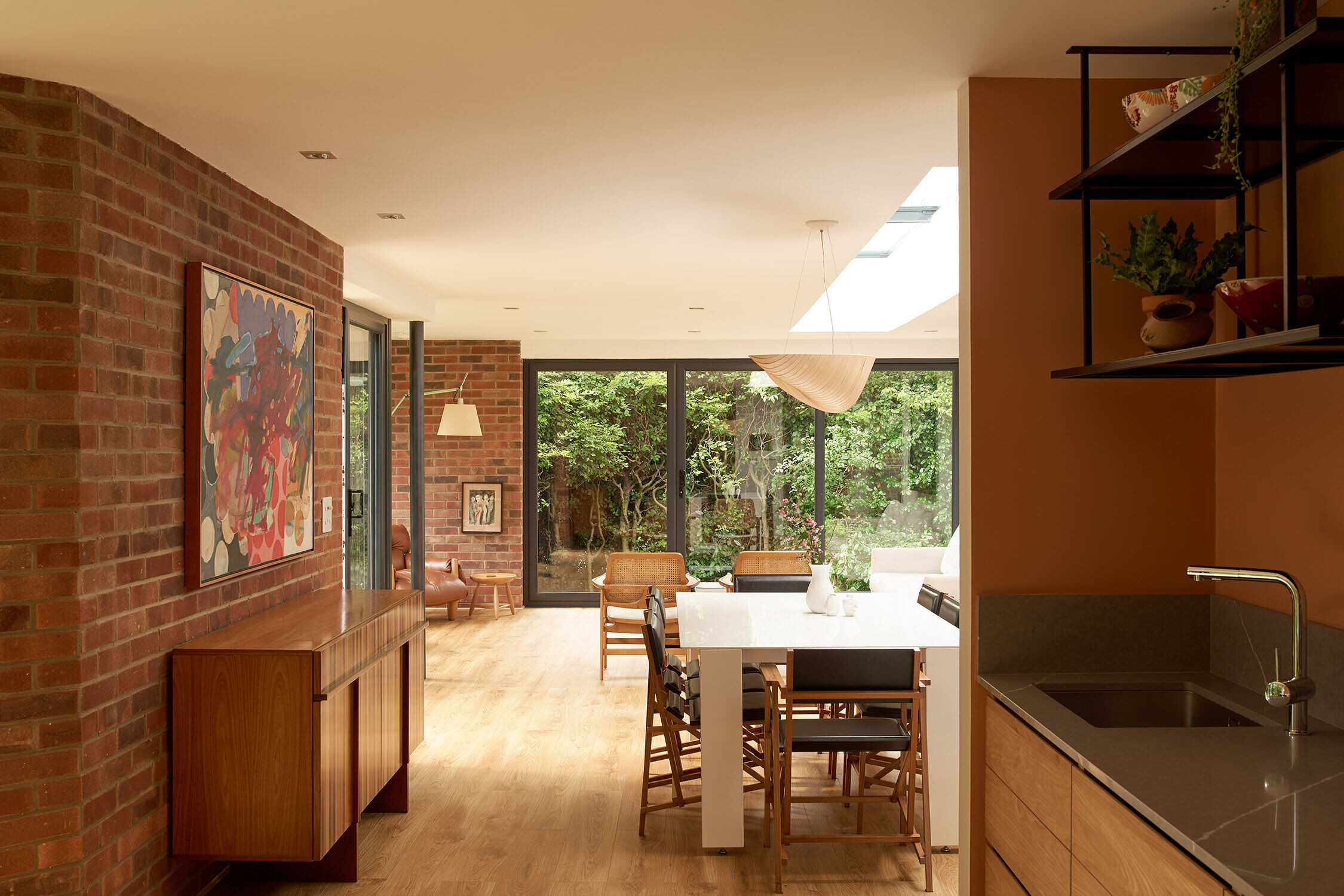 The house received large glass windows and warmer colored bricks, providing a more welcoming environment. The extensive skylights in the ceiling reduce the need for artificial light and allow sunlight to enter and bring even more light into the entire space. The barbecue grill is also indoors - as the local climate does not allow it to be an outdoor space - and guarantees characteristics similar to those of the kitchen, which reinforce the unity aspect of the environment.
Team:
Interiors: Studio Julliana Camargo
Interior Assistant: Samira Caetano
Architecture: Juliana Camargo and Thiago Natal
Production: Juliana Camargo and Katia Hill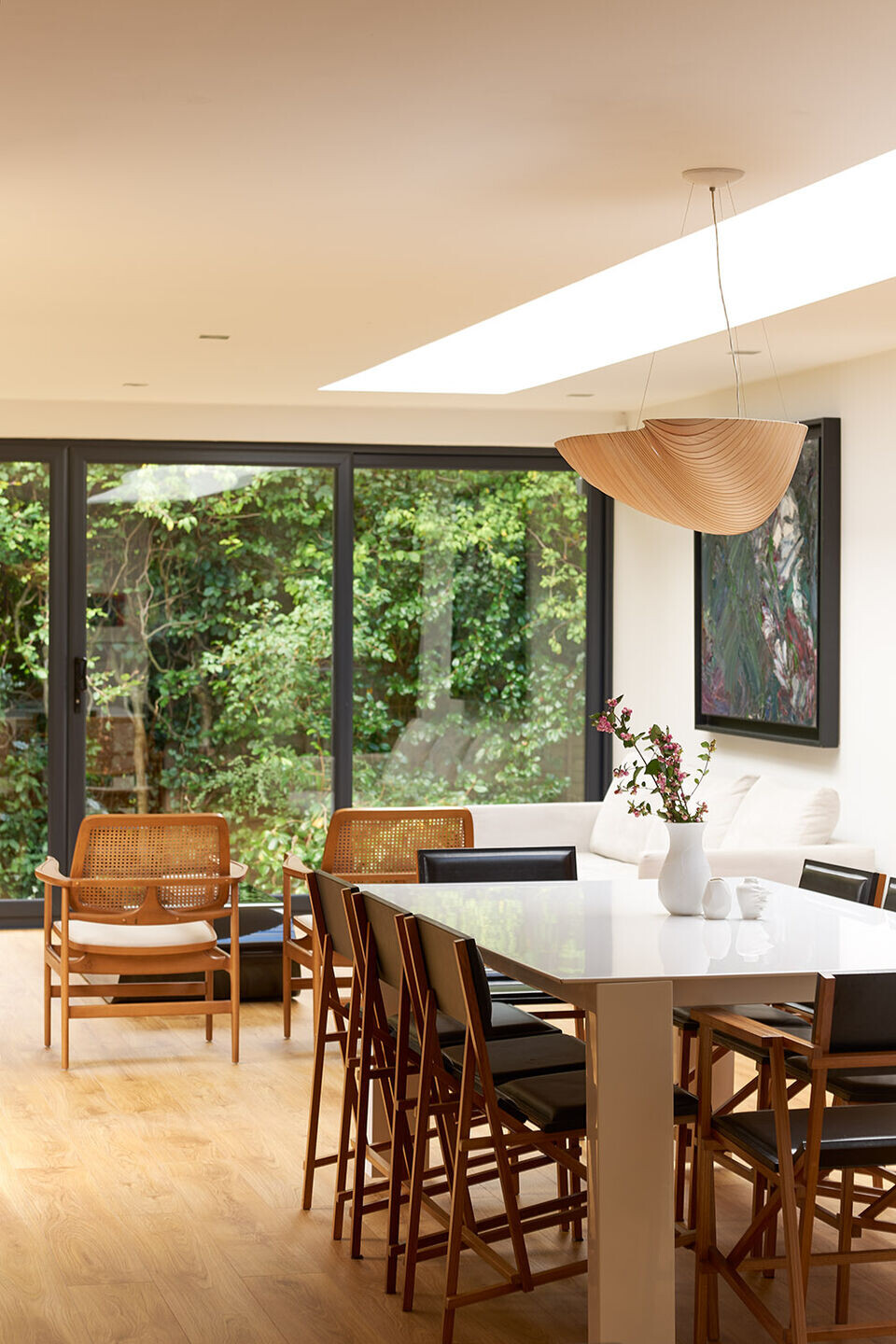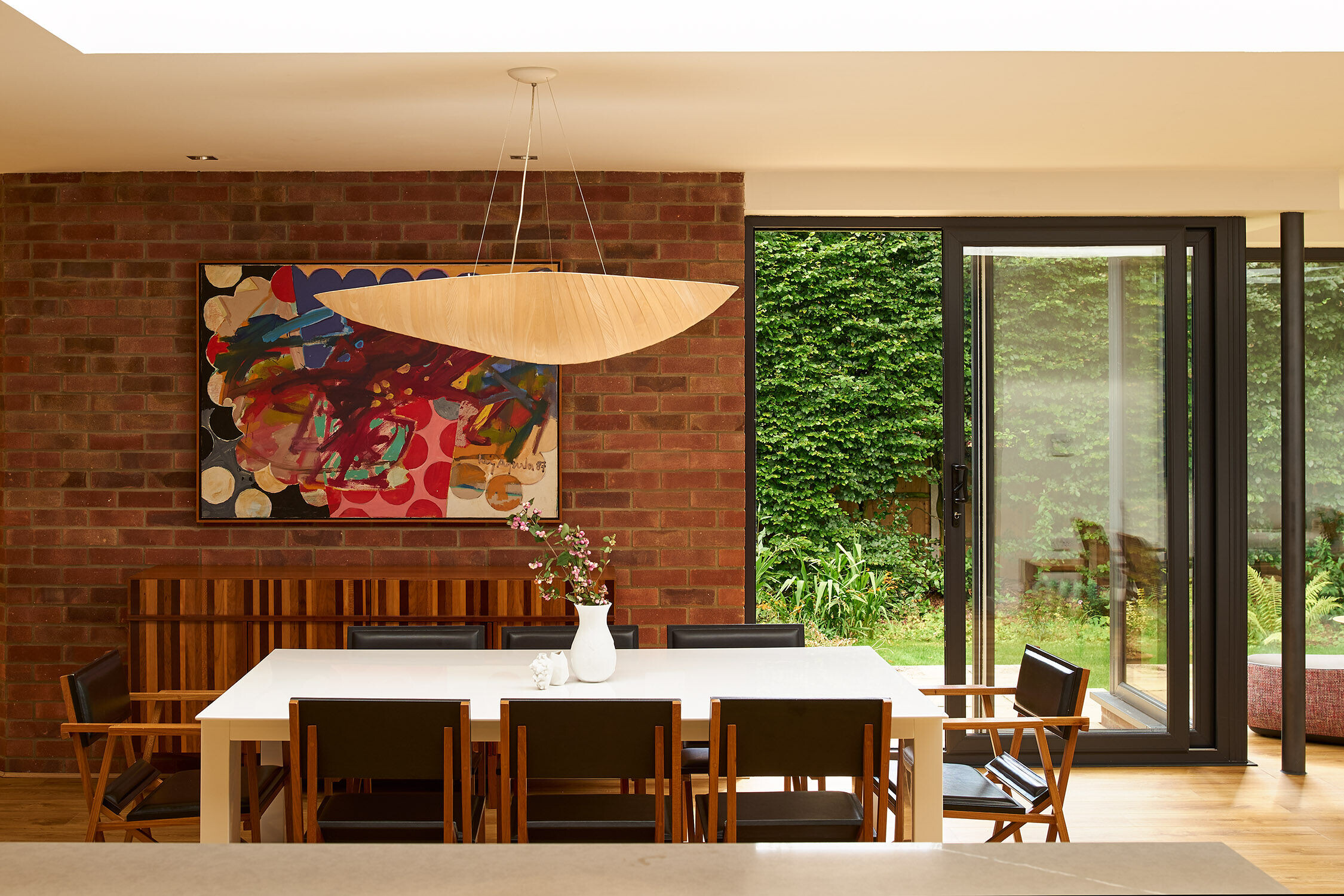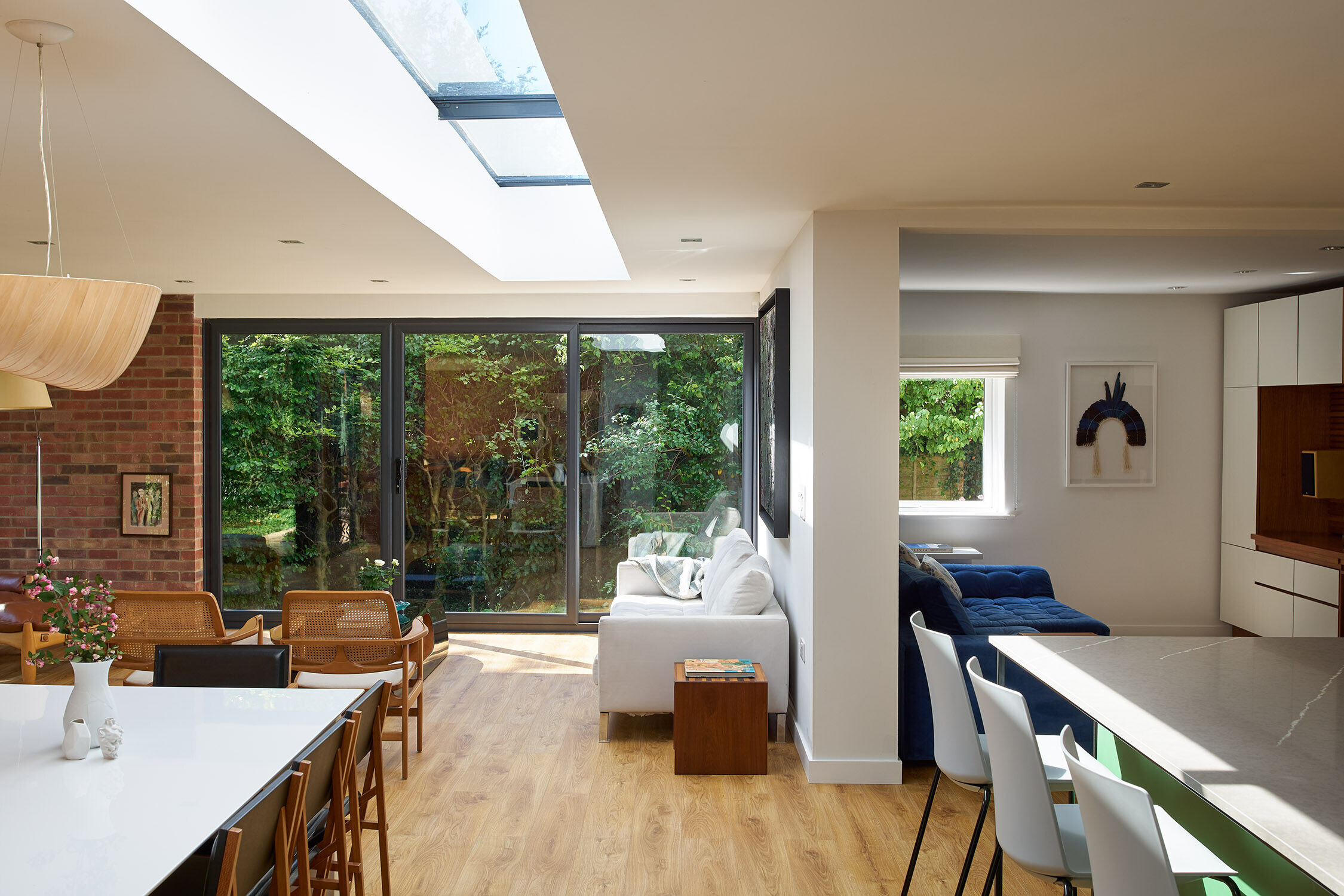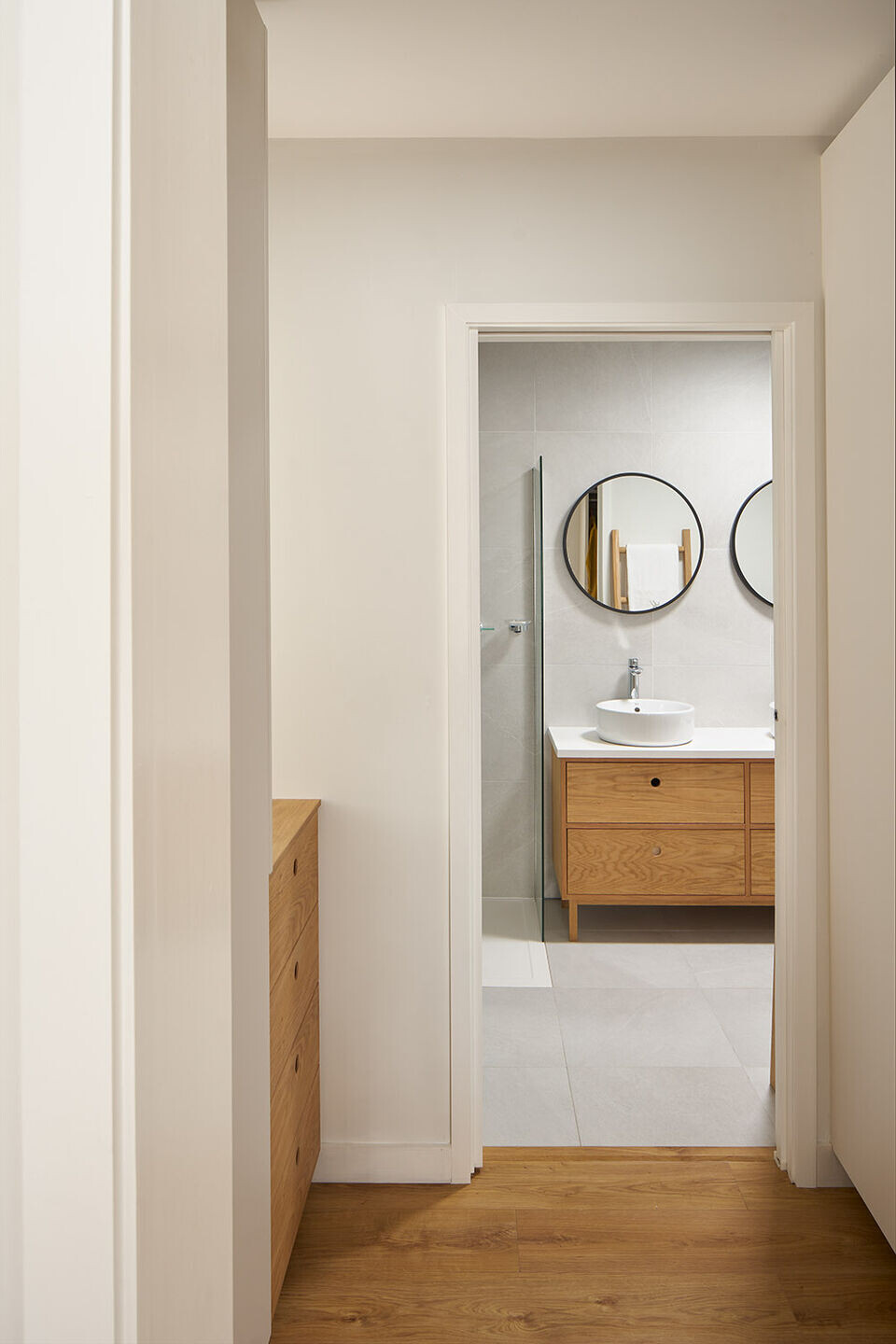 Material Used:
The_fat Radish – joinery
Barauna – TV furniture and joinery
Quick Step – heated laminate flooring
Dpot - furniture
Puff - Slow
Counter stools – Gaber
Crockery and Metals - Roca
Ink colors: Dulux