Situated in a 27,000 sqm lot, within a small, gated community of 8 lots, this project has the premise of striking a balance between integrating the neighborhood and the maintenance of the dwellers' privacy. For this reason, a courtyard connects the 3 blocks that constitute the plan. To the east, the bedrooms; to the west the BBQ grill, to the north the living room, and to the south the courtyard, which opens itself to the cerrado forest, a green area of another 2.500 sqm.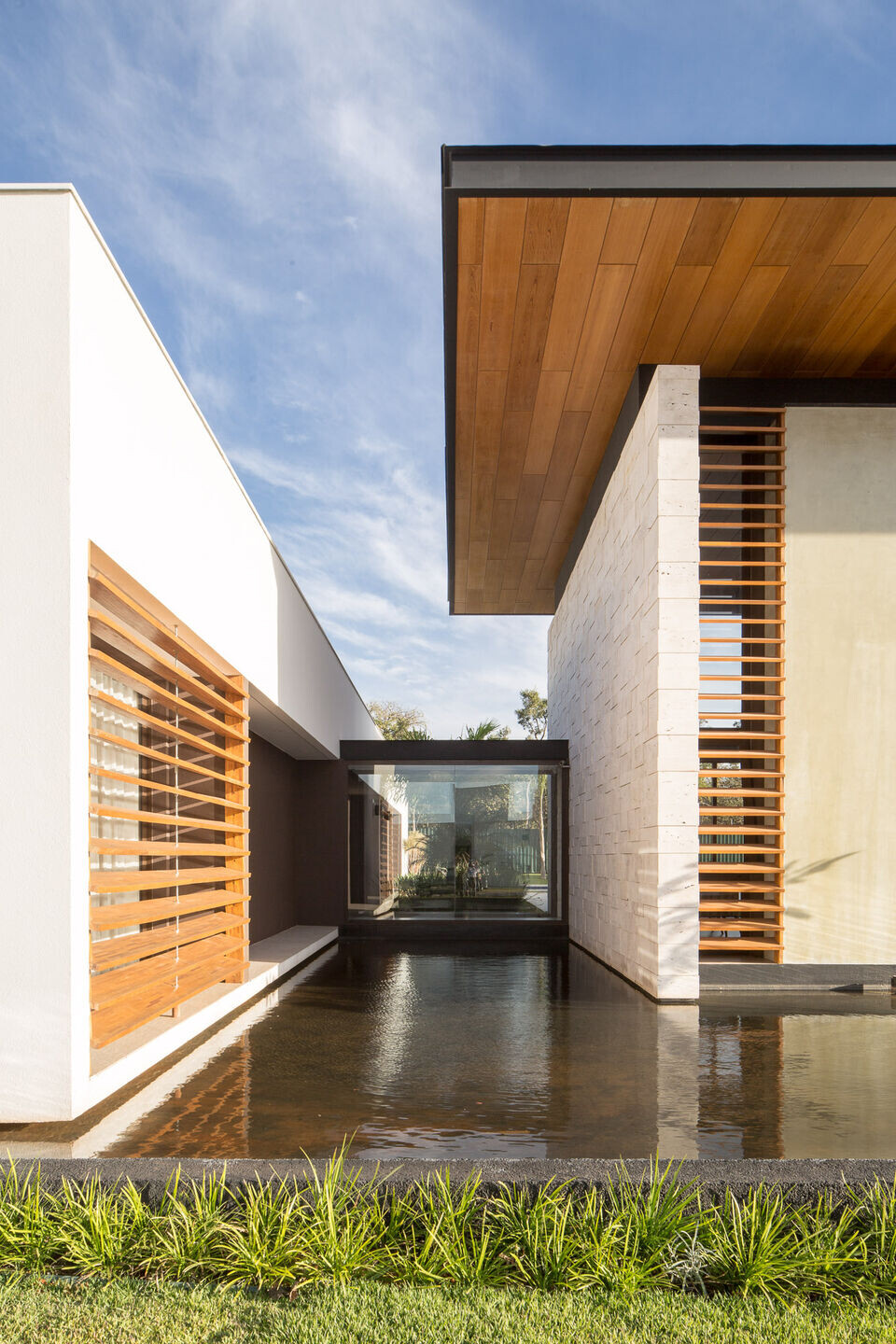 The building has a mezzanine converted into a TV room from which you can visualize the street, the pool and the living room with the double ceiling height. In order to establish a relationship between the central volume and the adjacent blocks, the roof was designed with large overhangs that plays an important role, highlighting the laminated wooden ceiling and the metal profiles finishing.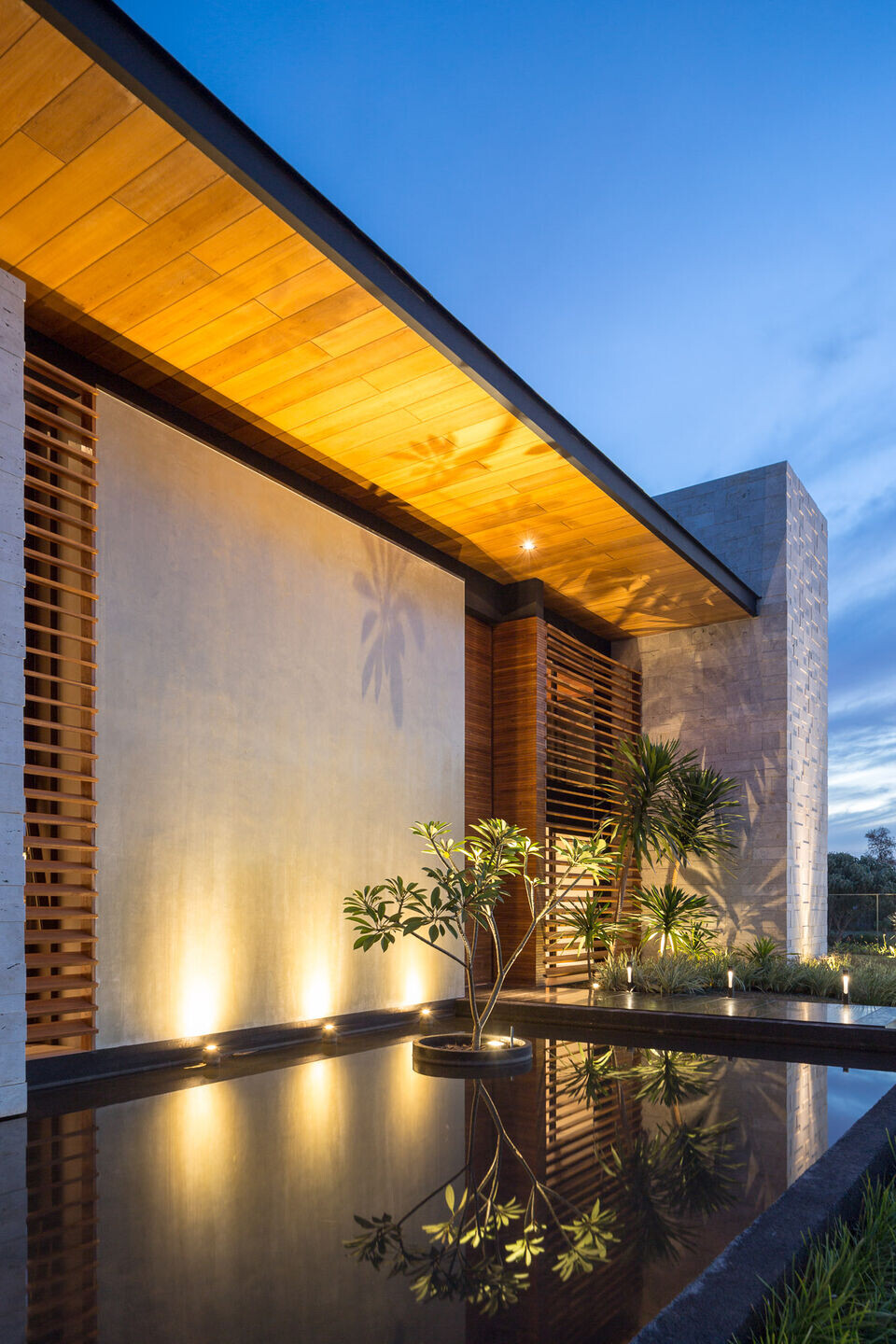 Added to these materials we have the raw marble stones covering the vertical circulation tower, the large wooden brises-soleil, the water feature and the predominant green of the landscaping. These elements define, for those who have an external perception of the house, an architectural object with its specific meaningfulness.
Once within the house, a different priority is evident, which can be seen in the interaction between the different. The living room is opened to the swimming pool; the swimming pool is integrated into the BBQ area, and the BBQ area is connected to the kitchen. From the private lounge of the bedrooms, one can proceed to the courtyard, from where he/she can interact with the mezzanine's veranda.
In the courtyard no longer the elements of the building are important, but the environment created by the lack of such elements. Thus, the common living area is defined as a refuge, a living area, versus the street as a place for observation.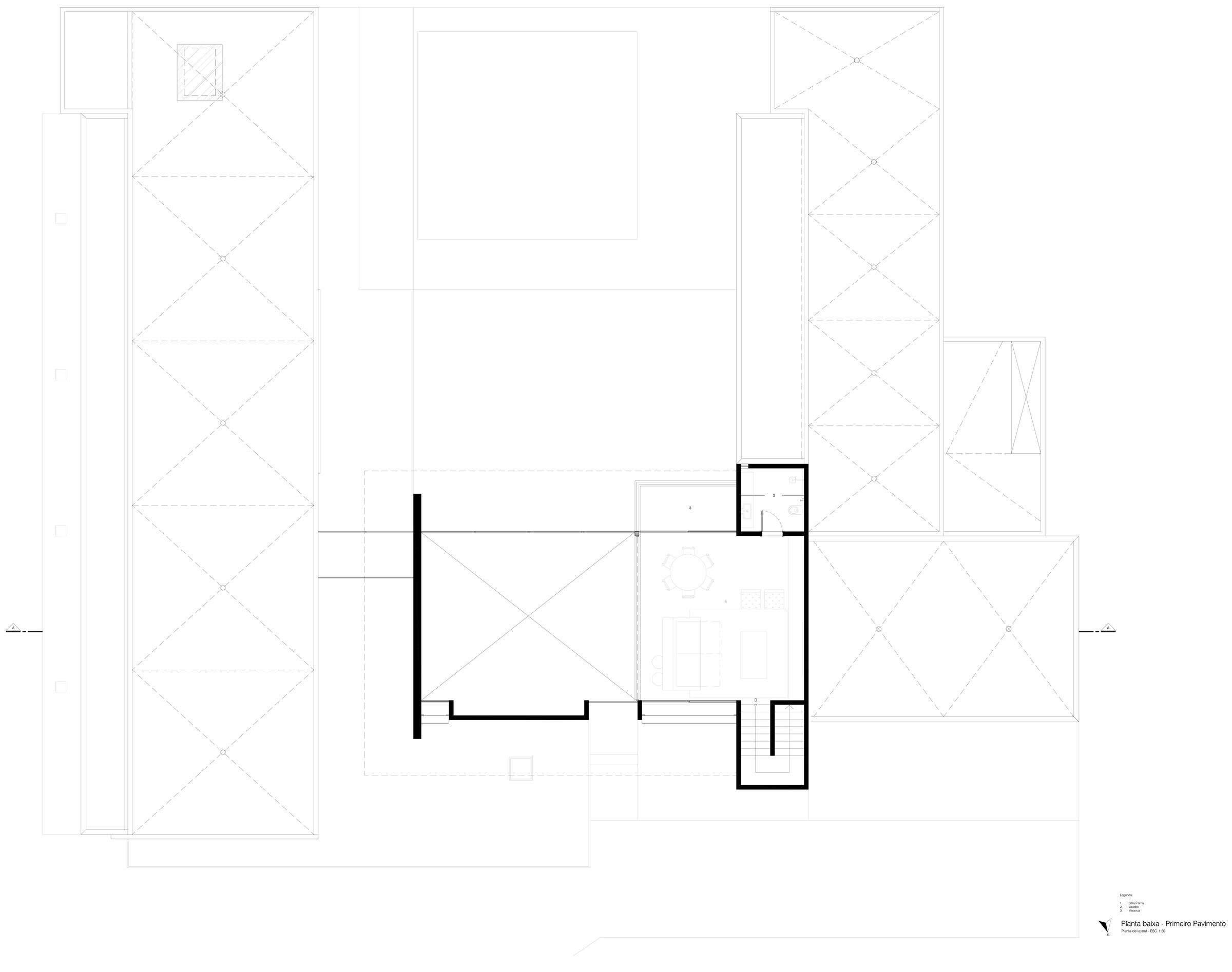 Material Used:
1. Facade cladding: Biancogres
2. Flooring: Biancogres
3. Doors: By Silva
4. Windows: By Silva
5. Roofing: By Silva
6. Interior lighting: Light Design, Exporlux
7. Interior furniture: Maxim's, Arquivo Contemporâneo