Citroën once parked its HY1500 vans on a rooftop with views on the Olympic stadium. Today it houses the offices of Parcom instead. The penthouse is an extension to an iconic building in Dutch architecture, the Citroen building North by Jan Wils in Amsterdam.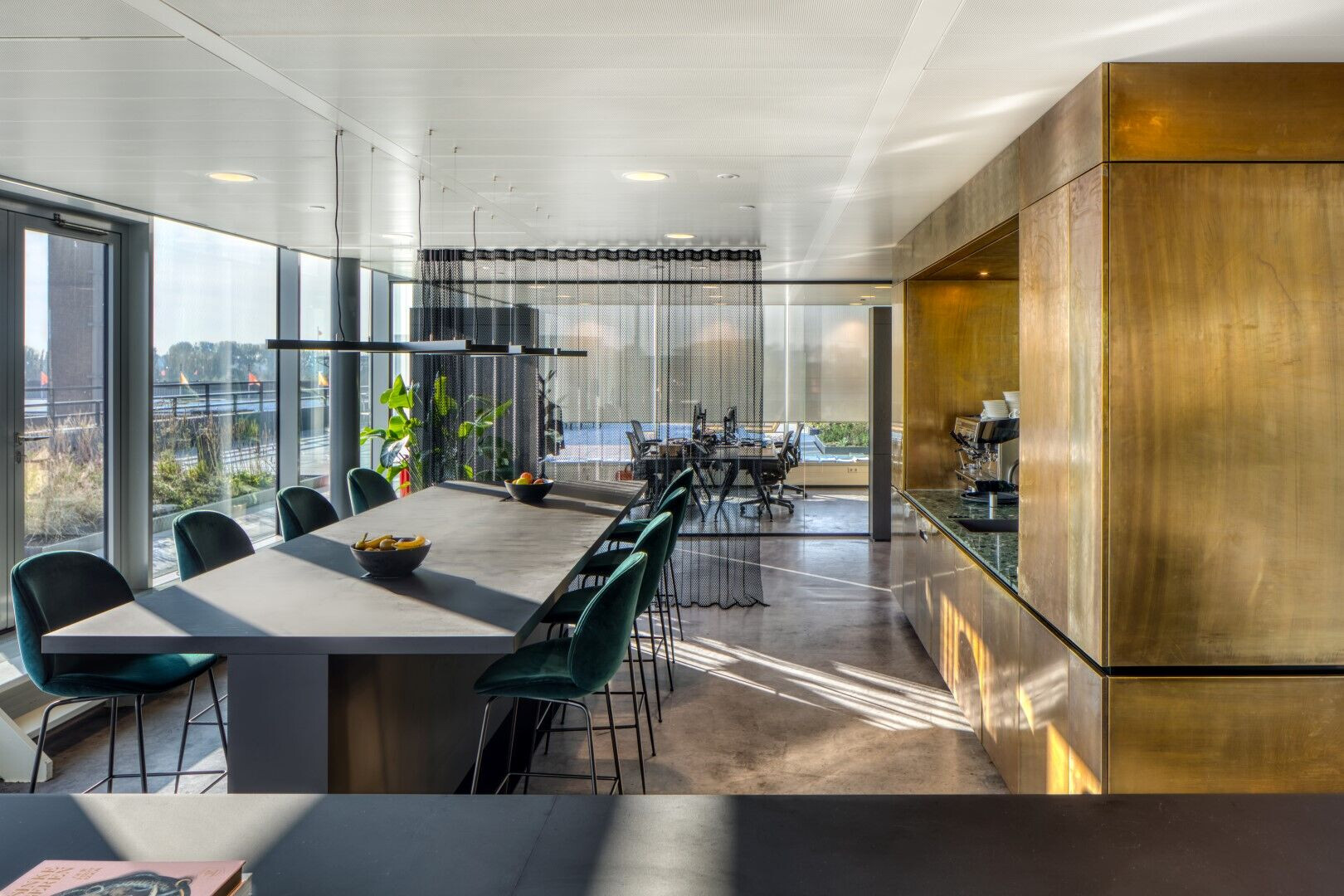 The office for the private equity firm Parcom Capital is tucked away from the busy streets on top of the renowned Second Citroen building in Amsterdam. It is set in in an all glazed penthouse, surrounded by a lush rooftop garden. The interior is designed by Fokkema & Partners and features a transparent workenvironment with various degrees of privacy. The office has a residential atmosphere, almost like a villa.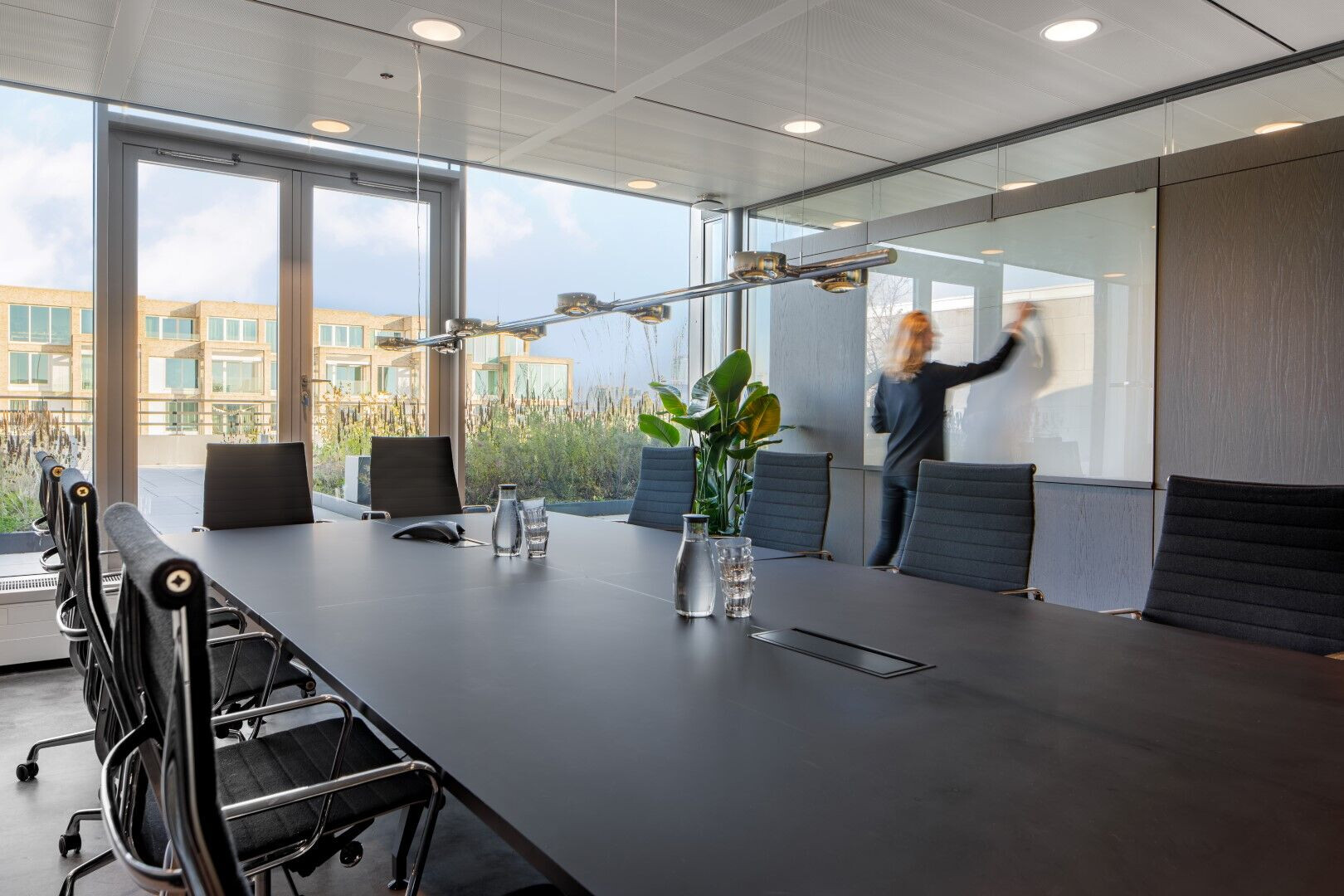 Featuring an interplay of faces and lines, the interior design subtly refers to the rational building architecture by Jan Wils. This way the proportions of the buildings original interior effectively push through to the new top floor. Yet the contemporary interior is by no means historicizing. It provides an overwelmingly warm and bold interior to structure the open plan layout of the penthouse. This resulted in a luxurious work-environment which provides an intimate counterbalance to the slightly rough site. The interplay of faces reflects the tension between transparency and privacy, transparent curtains playfully emphasize this effect.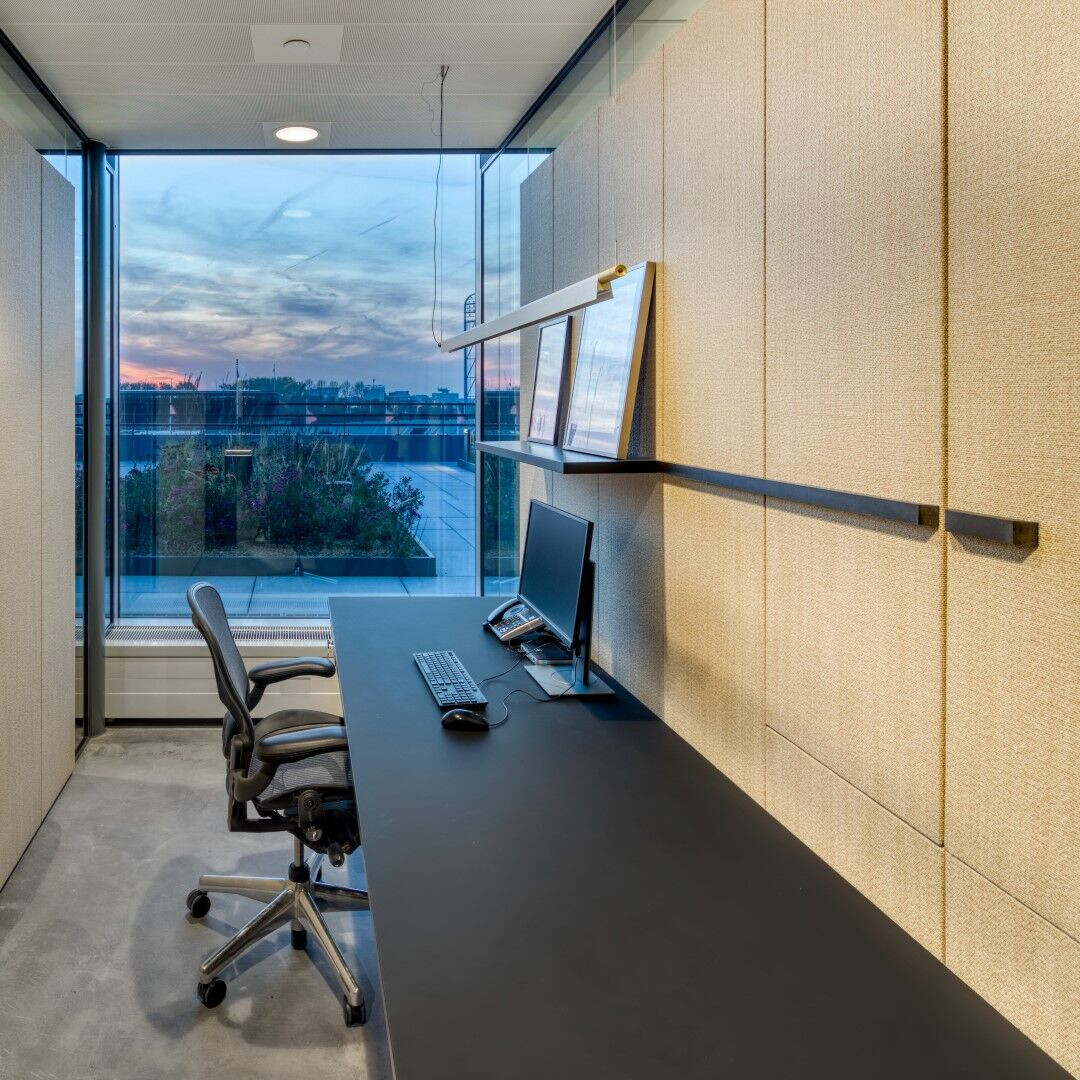 The program includes a large number of private offices along the facades and ample space to meet and relax at its core. A standard partition system was combined with customized joinery elements for doors and cabinets. The original open plan floor maintains a fluid spatial experience and a natural orientation. It provides privacy in a variety of degrees, depending on the function of the spaces. This concept is materialised in a series of thick wooden slabs, which incorporate cabinets and doors. Glass partitions wrap around, and above these slabs, to provide vistas and secure an airy feel.
The overall materialisation concept is raw and robust, just like the building and its first occupants building sturdy vans. To comfortably accomodate its new user, a variety of warm and textured natural materials are selected such as wool, leather, brass, wood veneer and natural stone. These cover vast areas and entire pieces of furniture with refined detailing for handles and seems. There are no ornaments other than these articulations, which is matched by a careful selection of timeless furniture and lighting fixtures.
Rijnboutt is responsible for the renovation of the grade A listed building and designed the rooftop pavilion as an extension to the former assembly halls. OKRA designedthelushroofrop landscape.