This Minimalist Kitchen design, built in a private residence in the Flemish part of Belgium has a twofold approach:
On the one side of the kitchen space you have a storage cupboard wall made out of walnut veneer. All kitchen appliances are hidden behind sliding doors in order to enhance the tranquility of the kitchen space. A rhythm of milled handles accentuates and gives depth to this walnut volume that provides a warm atmosphere.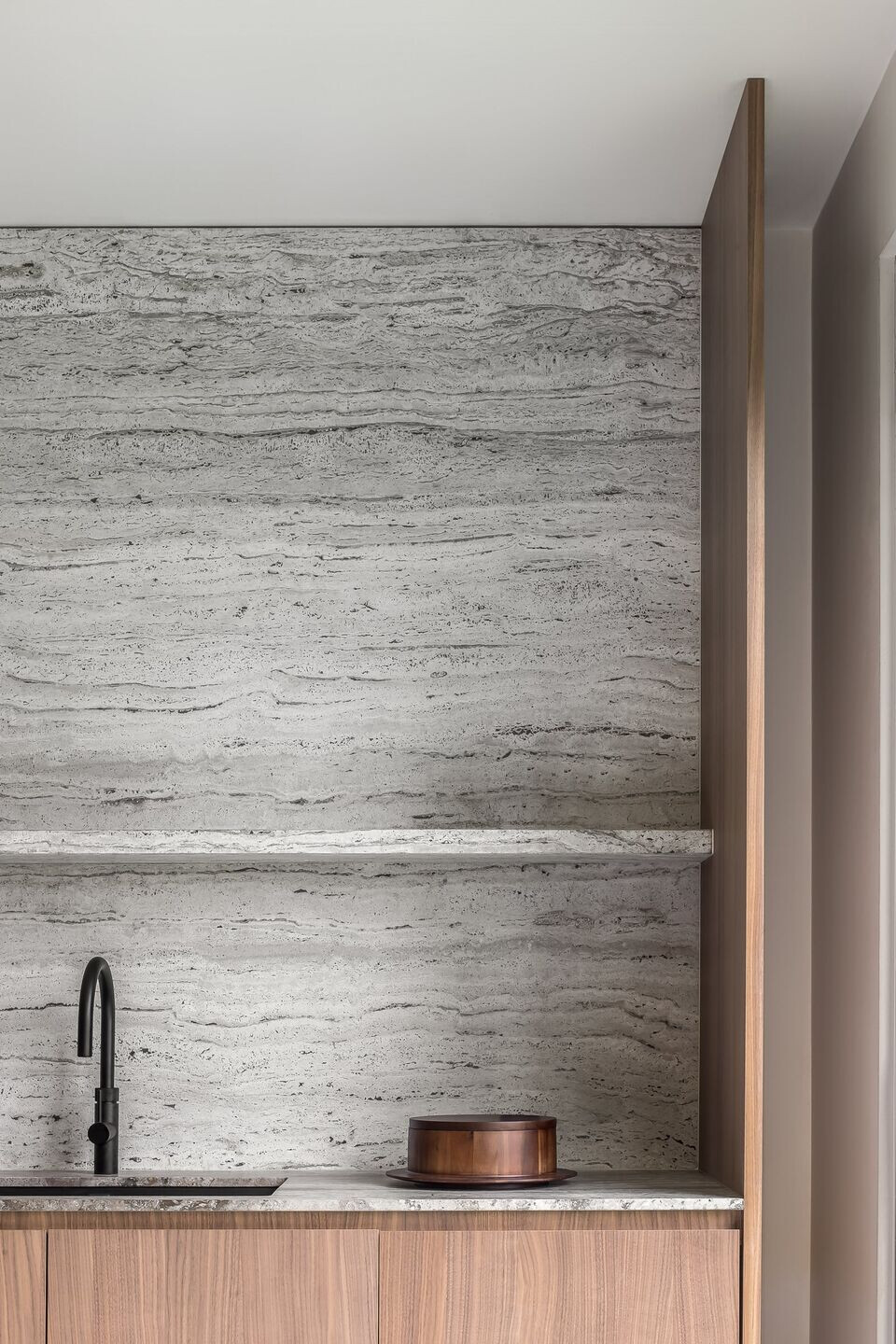 On the other side an L-shaped working area is enclosed by two ceiling high walnut panels. The same walnut veneer finish applied for the low kitchen cabinets is combined with a muzillac veine grey natural stone for the kitchen worktop and wall coverings. In between the vertical panel to the far right and the exterior wall, a space is provided to slide in the curtains.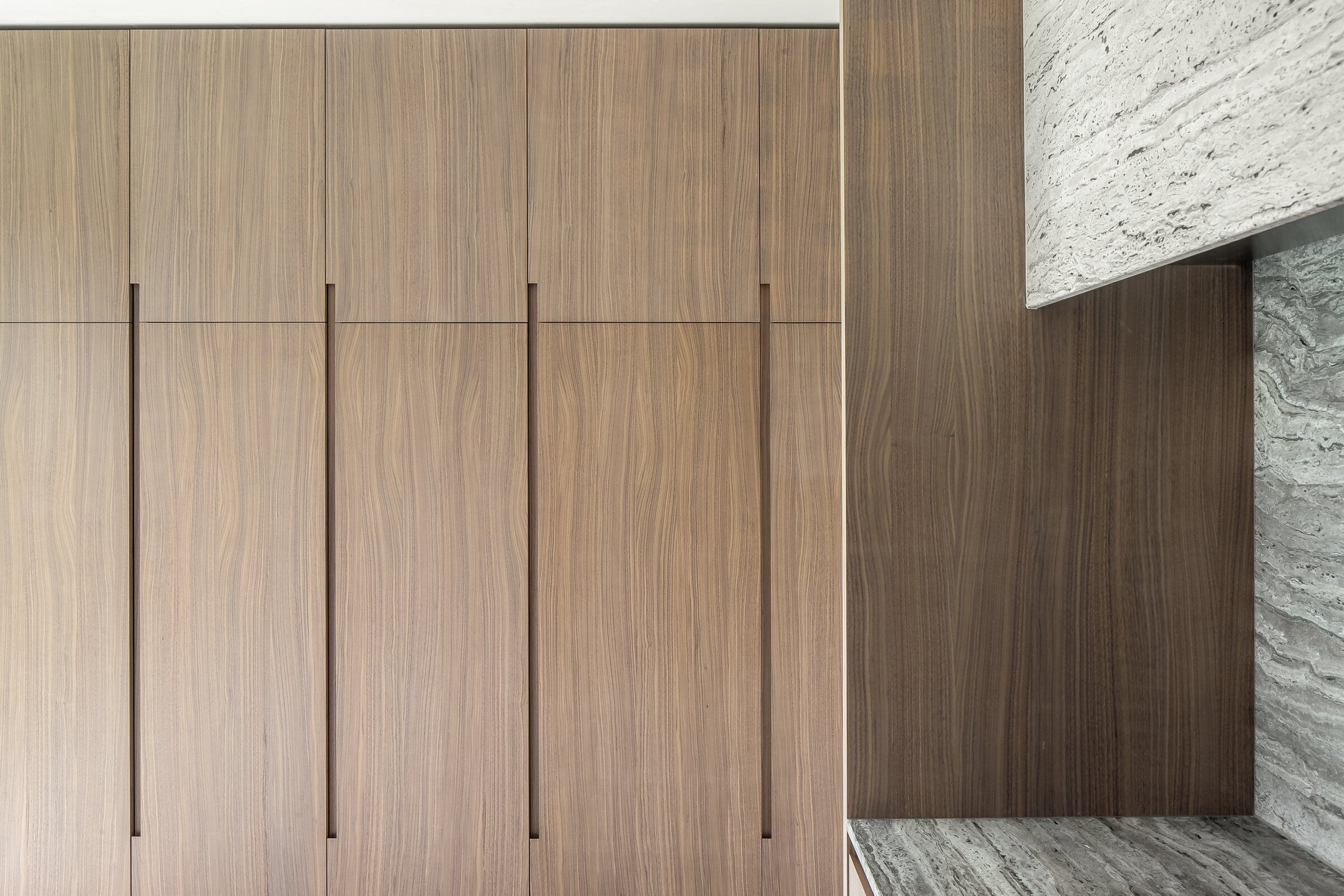 The stone used for the kitchentop is sanded and epoxy filled, which makes it more durable for intensive use. The wall cladding has a specific treatment called 'agripa fine' and gives this greyish travertine-like stone a slightly lighter tone.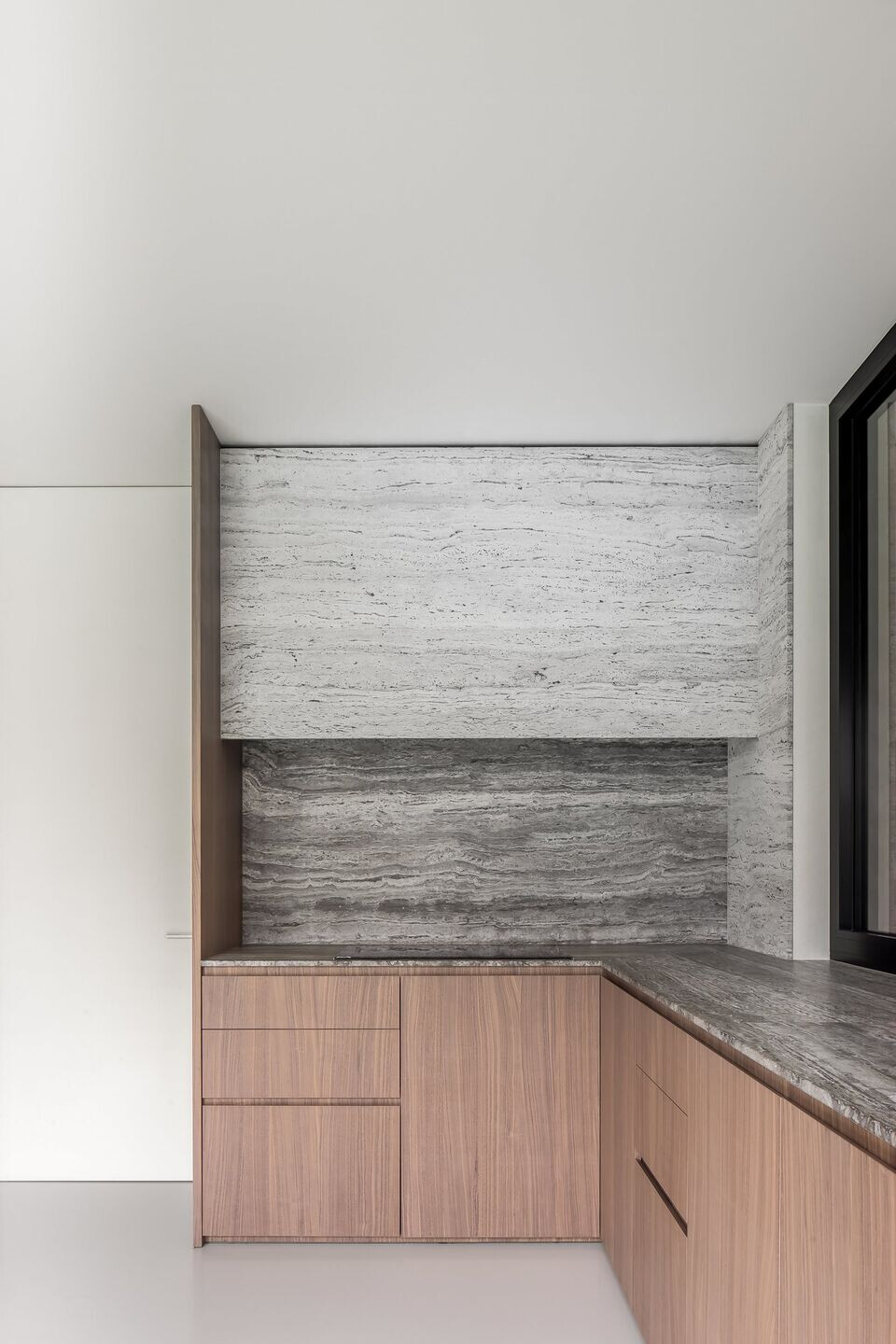 The black stained kitchen faucet, applied in the project is called 'the Quooker'. It is designed by a company of the same name and has the unique application of providing boiling, warm, and cold or sparkling water instantaneously.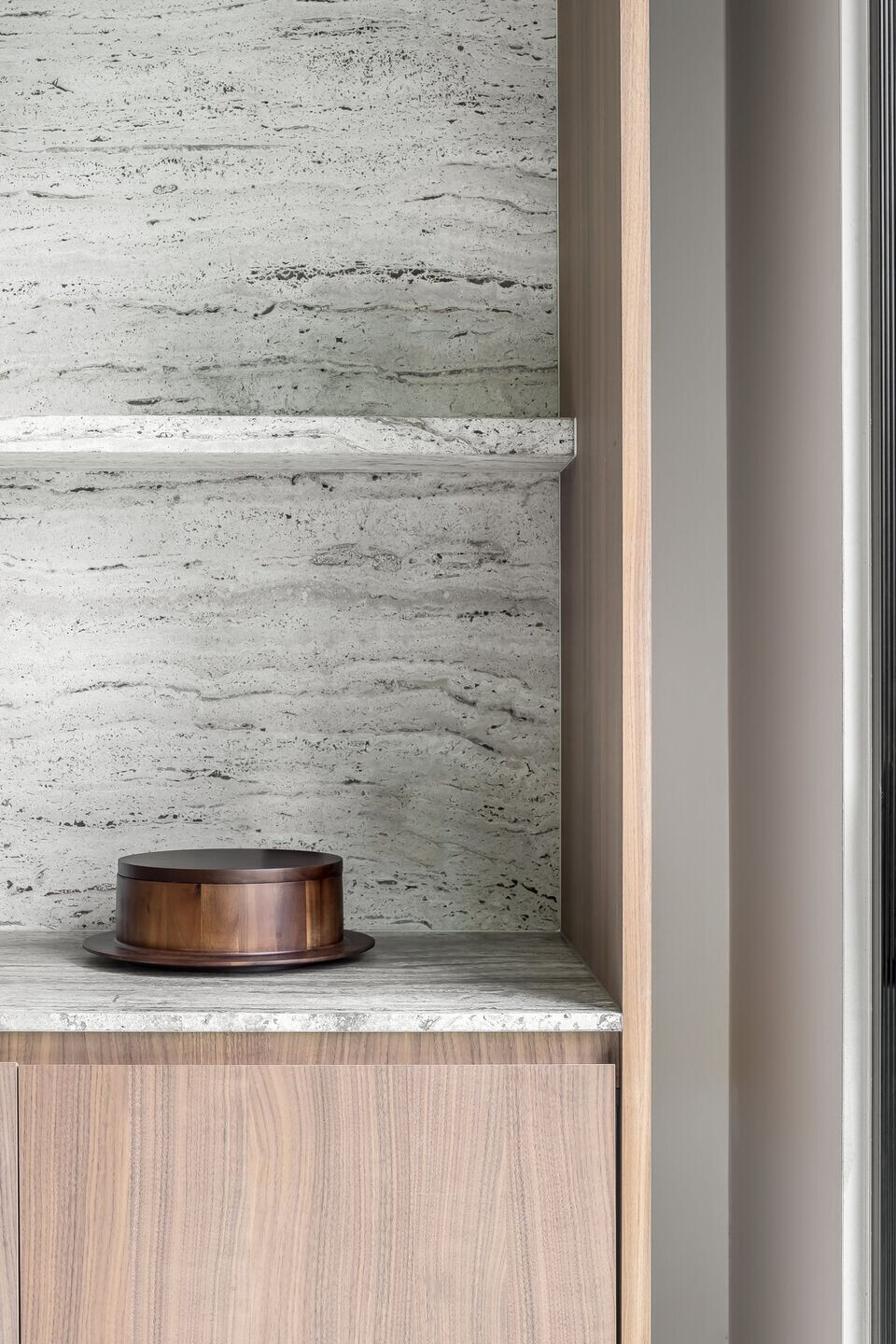 The floor consists of seamless cast epoxy floors, ceiling and remaining walls of natural plaster. A ceiling high door gives access to the entrance and utility room.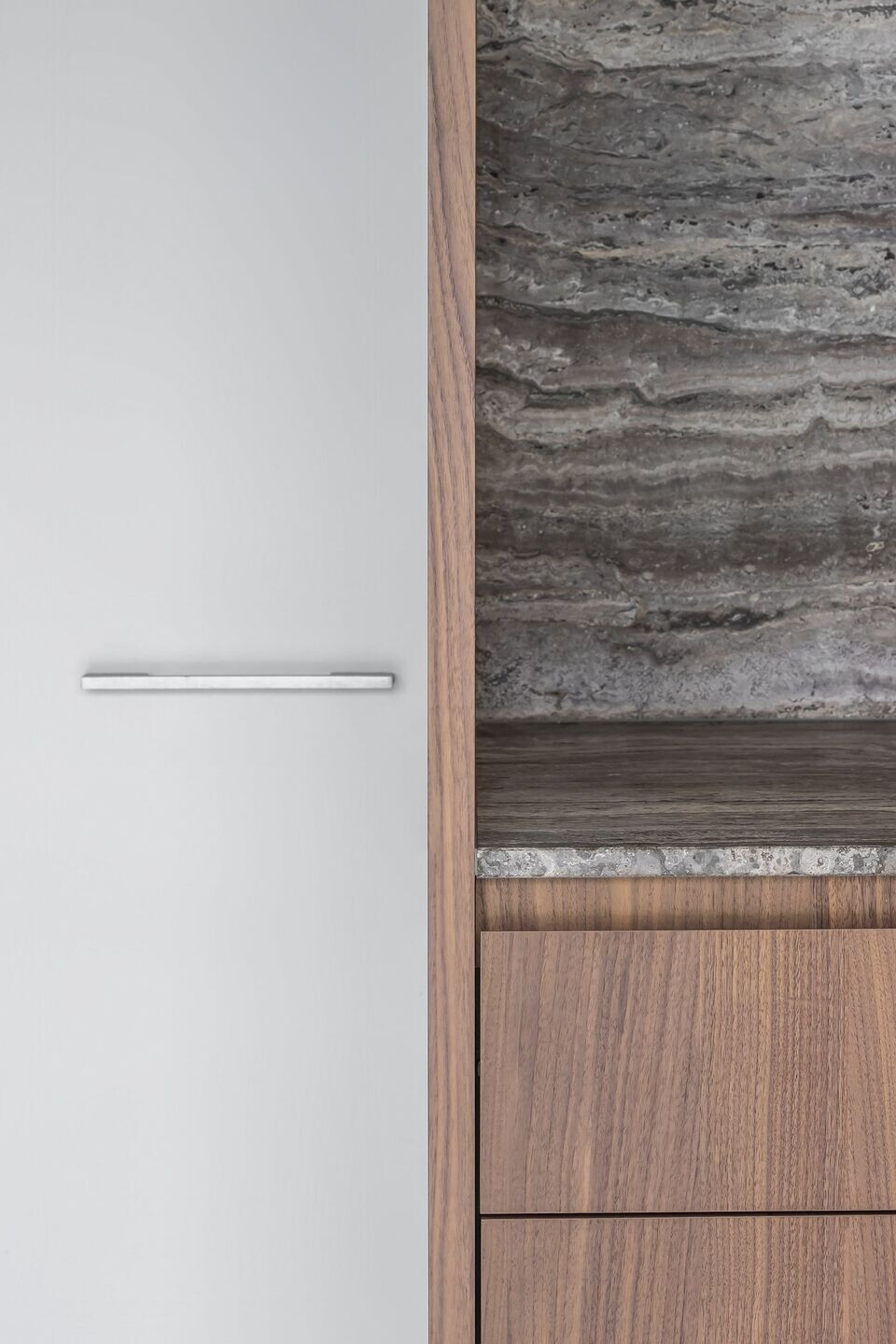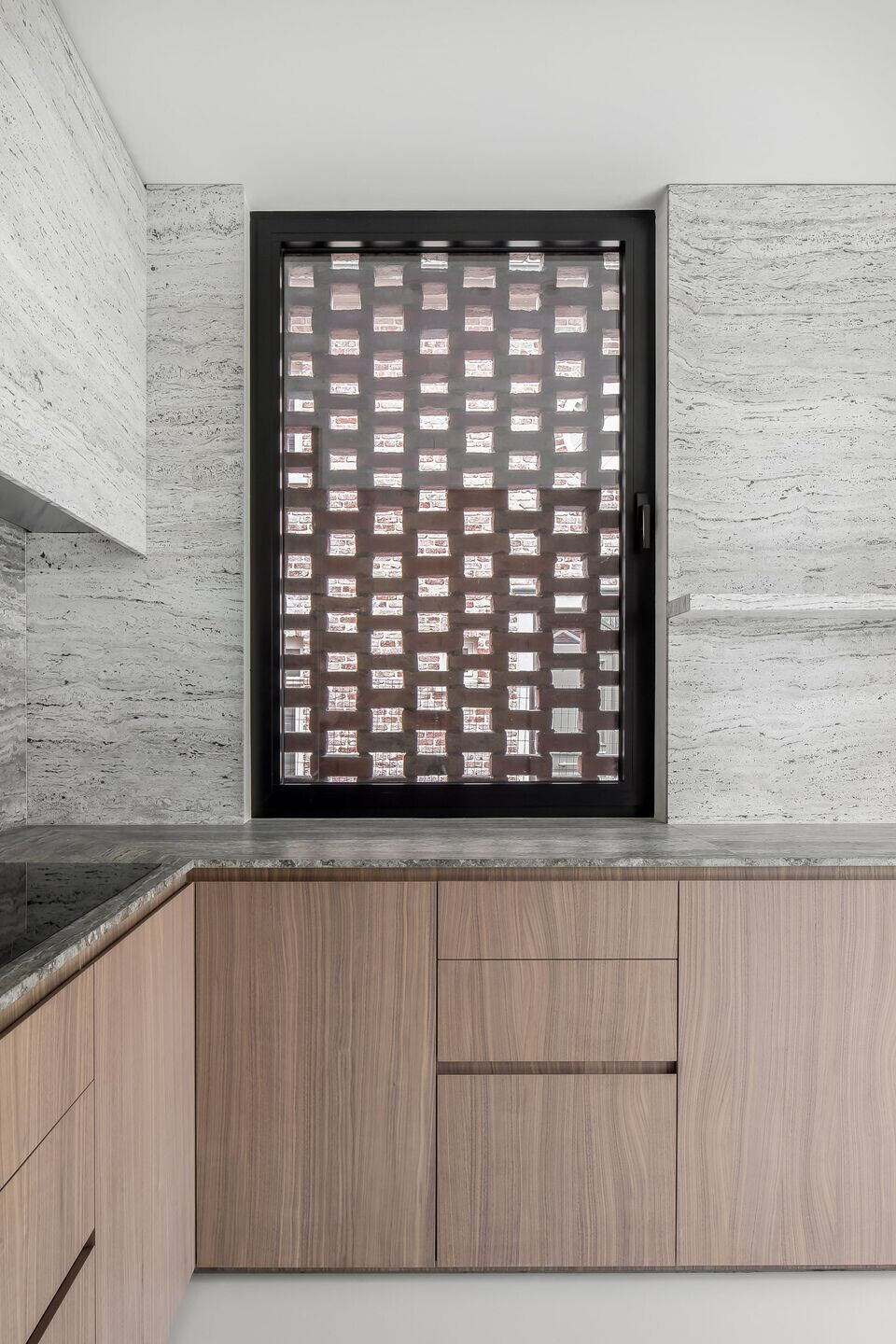 Material Used :
1. Epoxy floors: Liquidfloors
2. Ceiling high doors: Anohid
3. DTA projects for the kitchen cabinets: Dta Projects
4. And as mentioned Quooker for the kitchen faucet: Quooker