The project began with a commission for a parking lot structure. Yet the existing house-museum and the pavilion marked an opportunity to capitalize on their legacy, key location and the growing attractive of Merida as a place of culture and tourism. After a carefully constructed master plan, the clients were presented the idea of a cultural center made up of art dedicated spaces supported by other programs such as the house, the events at the pavilion, a restaurant, bookstore and workshops.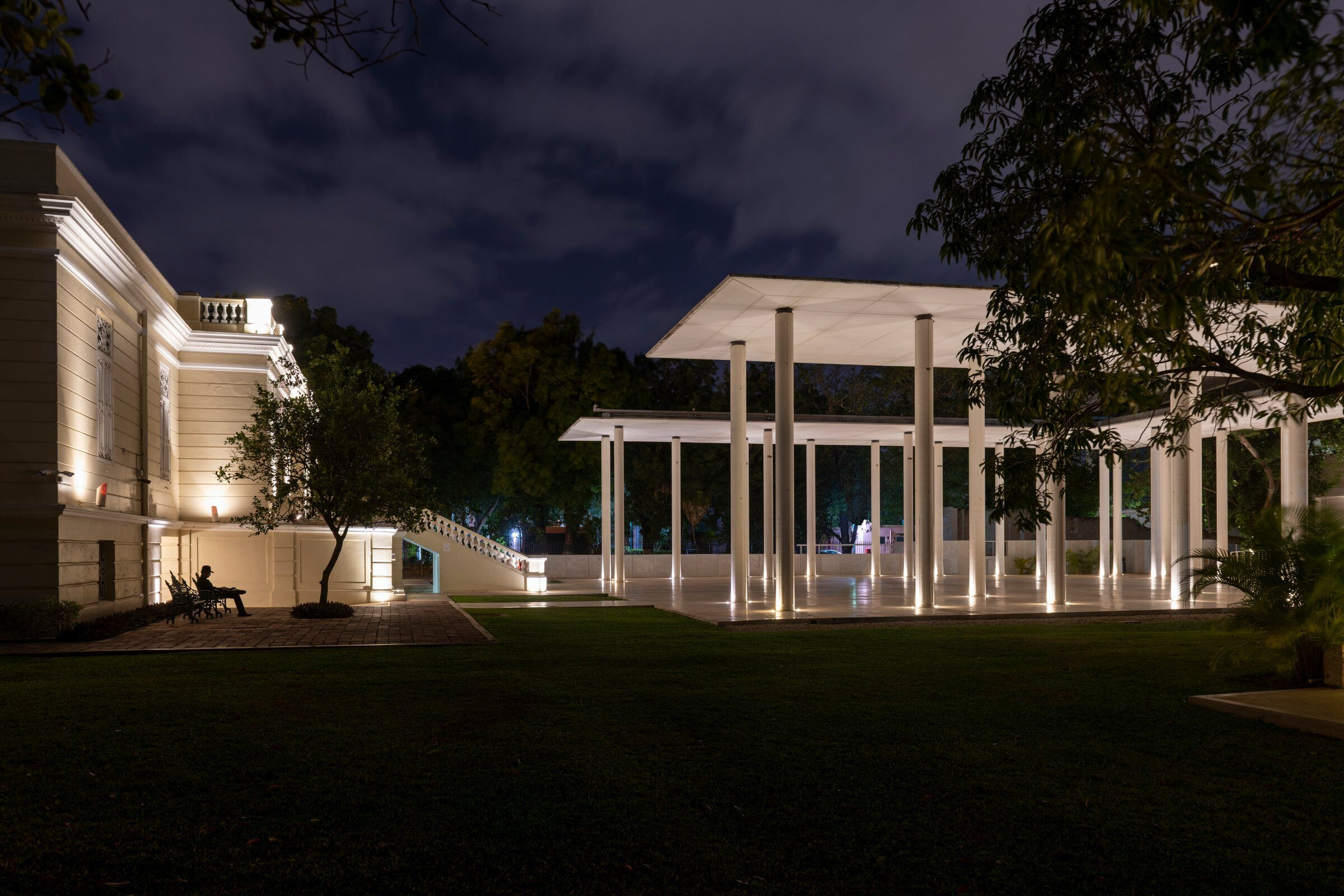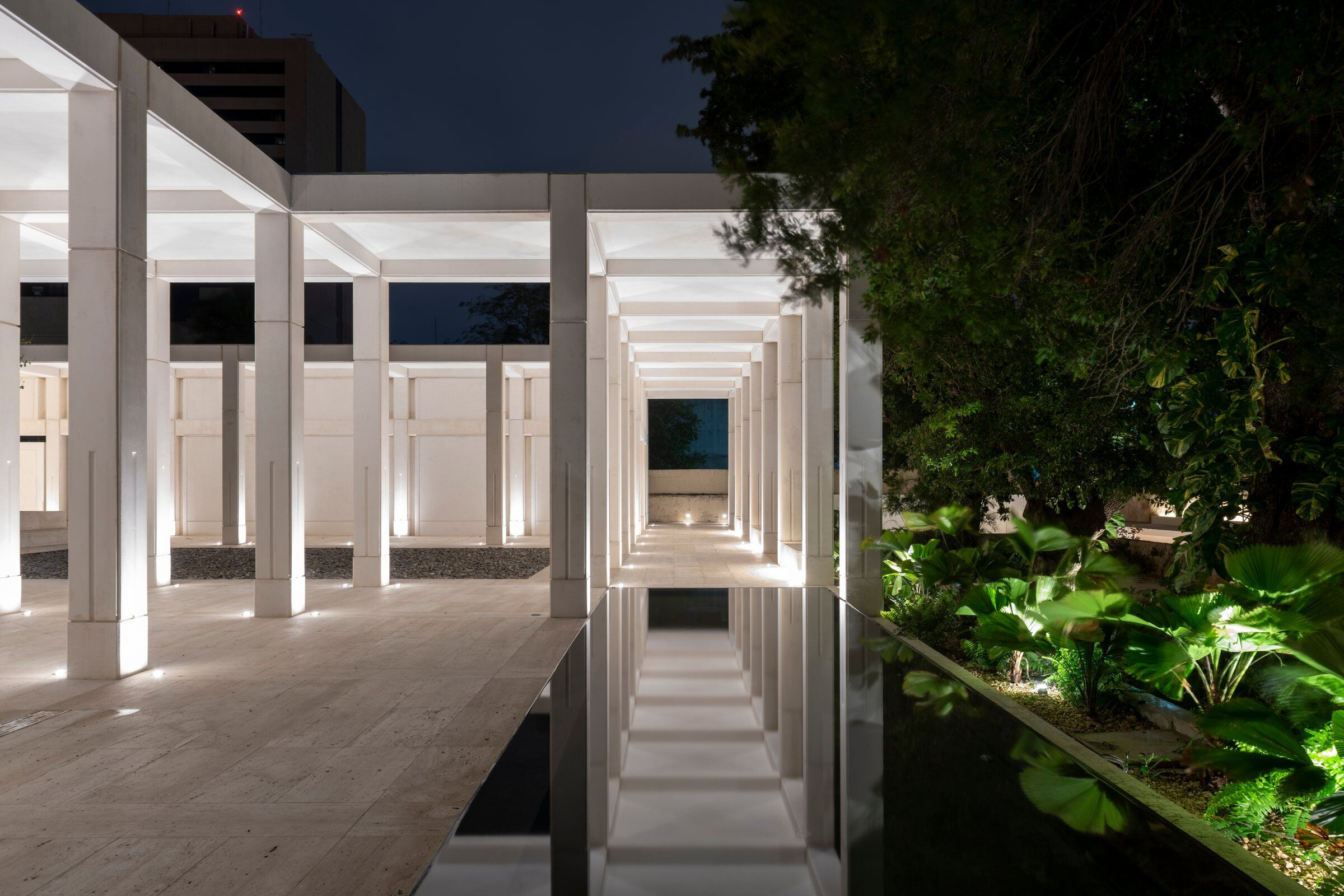 Some of the key challenges were to architecturally integrate with the house (1906) and pavilion, also by Materia, that had won the Mexico City Architecture Biennale and were both protected by the INAH (National Institute of Anthropology and History). The project has to also be built using precast concrete with limited space to set up cranes and logistics. Construction has halted and affected by Covid pandemic and also by several tropical storms during 2020. Keeping with the integrity of the project vision while having to maximize resources during those times was exceptionally challenging.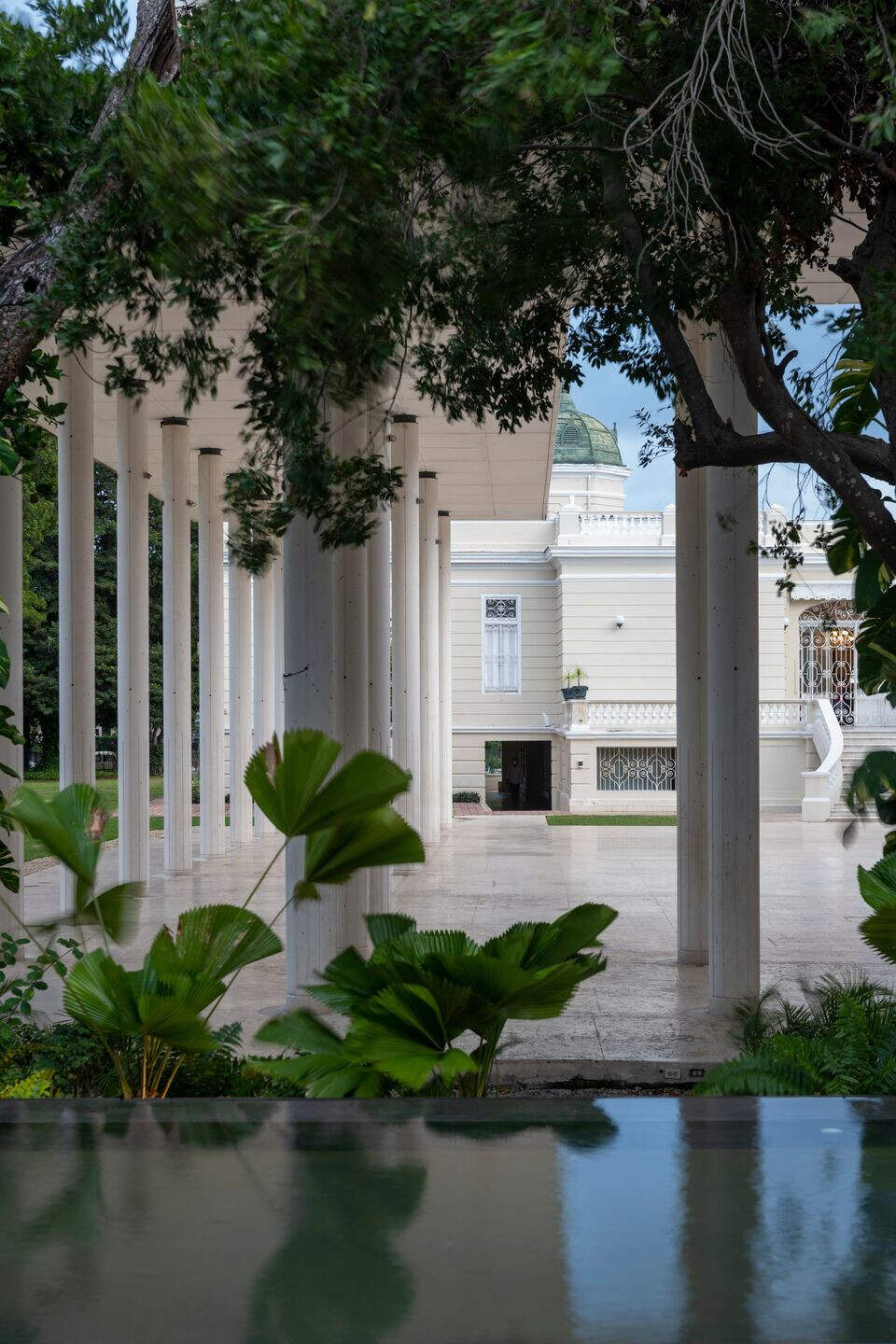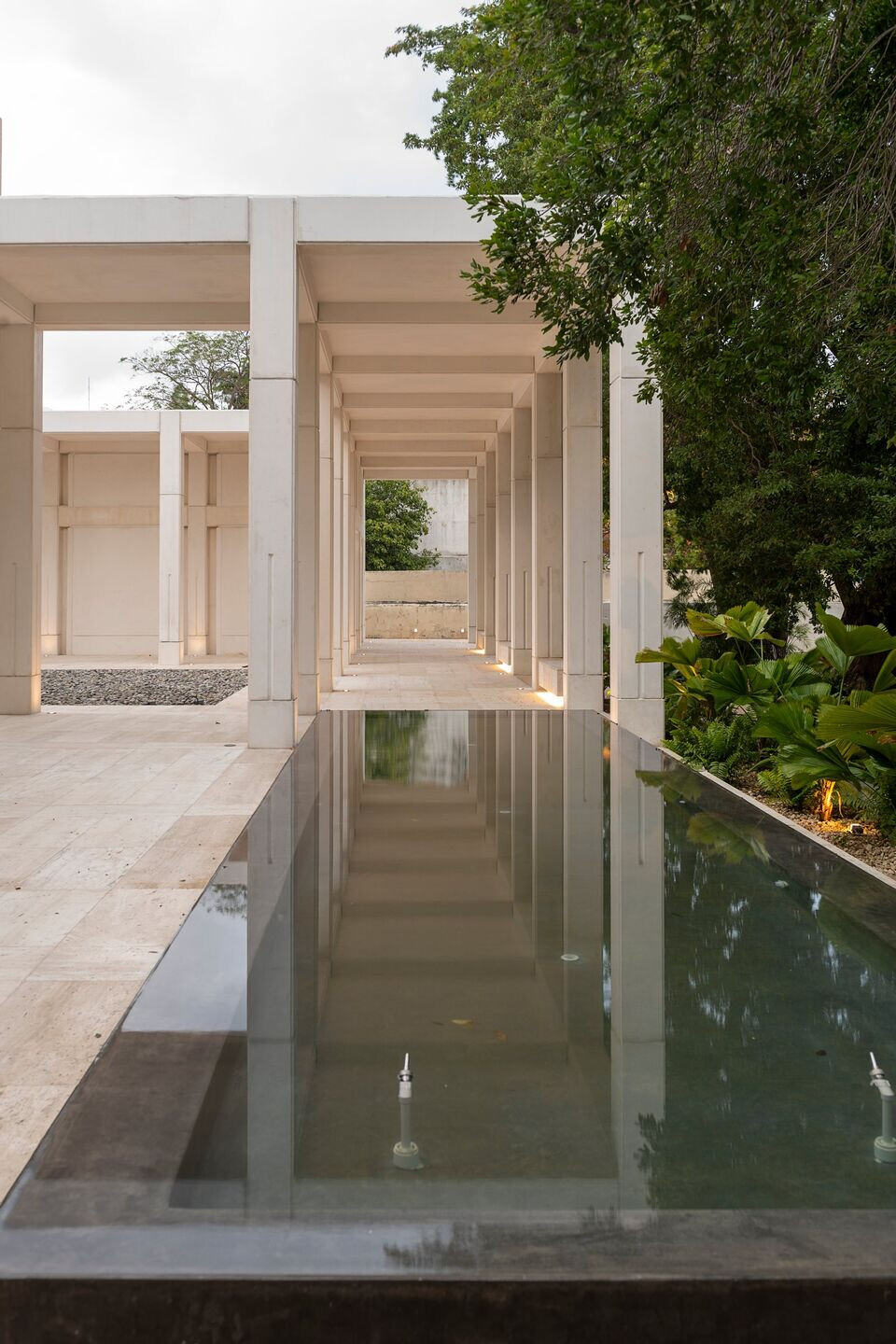 Precast concrete not only kept with the spirit of the pavilion. It allowed us to design a construction system that could be both structure and architecture in all its realms. Fabricated locally.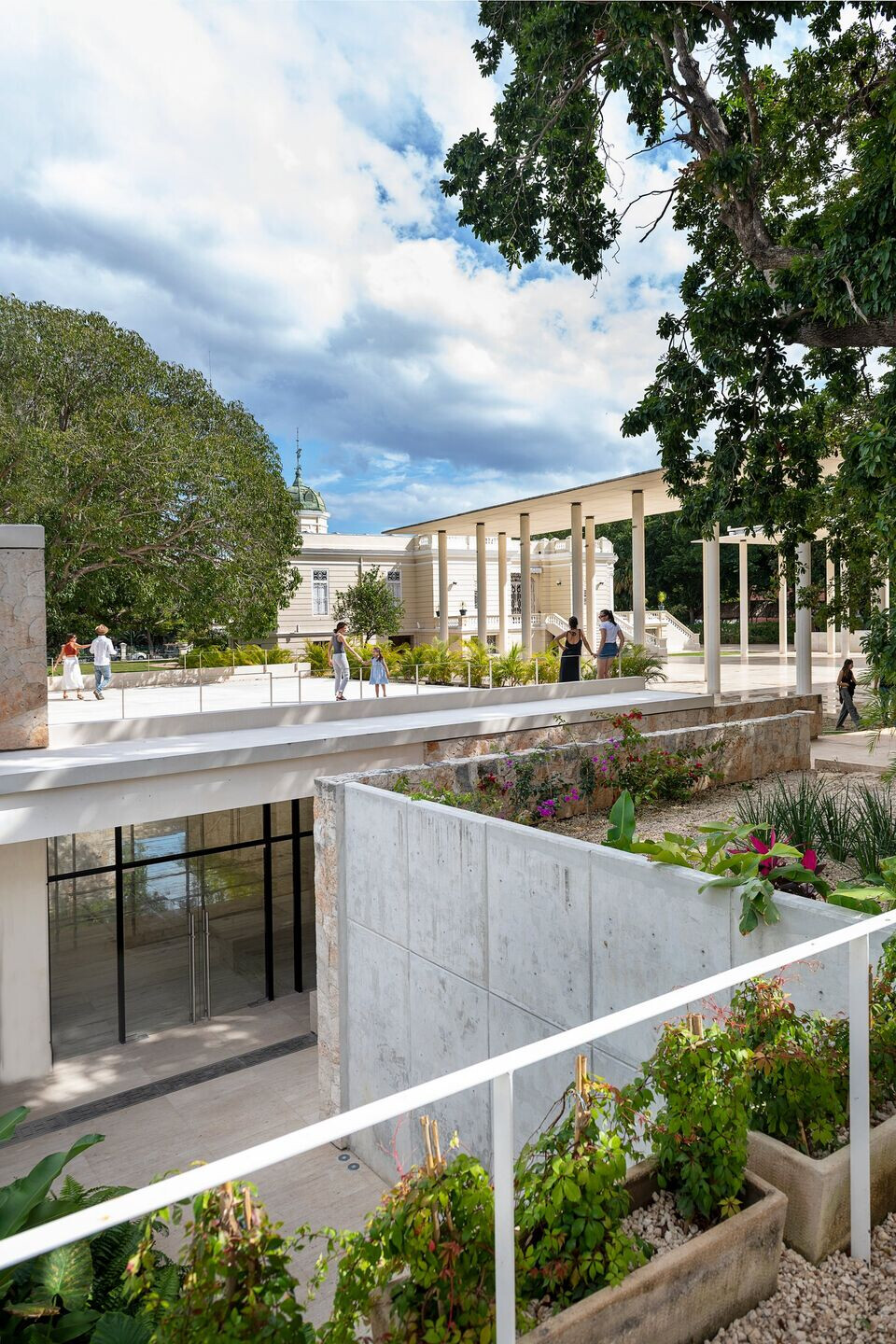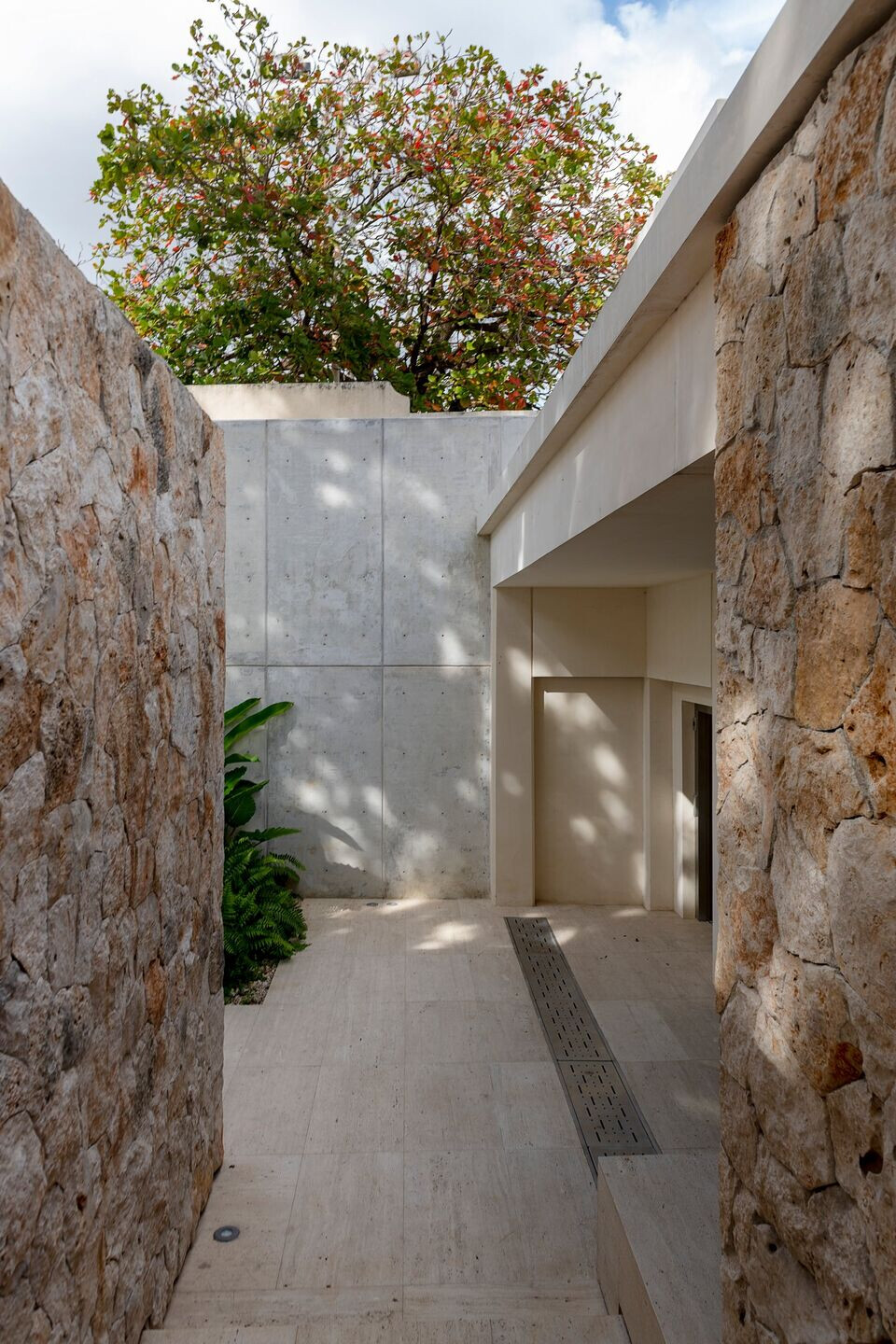 Team:
Architect: Materia Gustavo Carmona
Collaboration: Karla Uribe, Gustavo Xoxotla, Luis Felipe Márquez, Mathías Henry, Raybel Cueva, Yaatzil Ceballos, Sandra Ciro, Teresa Berumen, Edgar Dzul, Magaly Morales, Miguel Ramírez, María Castelazo
Photography: Jaime Navarro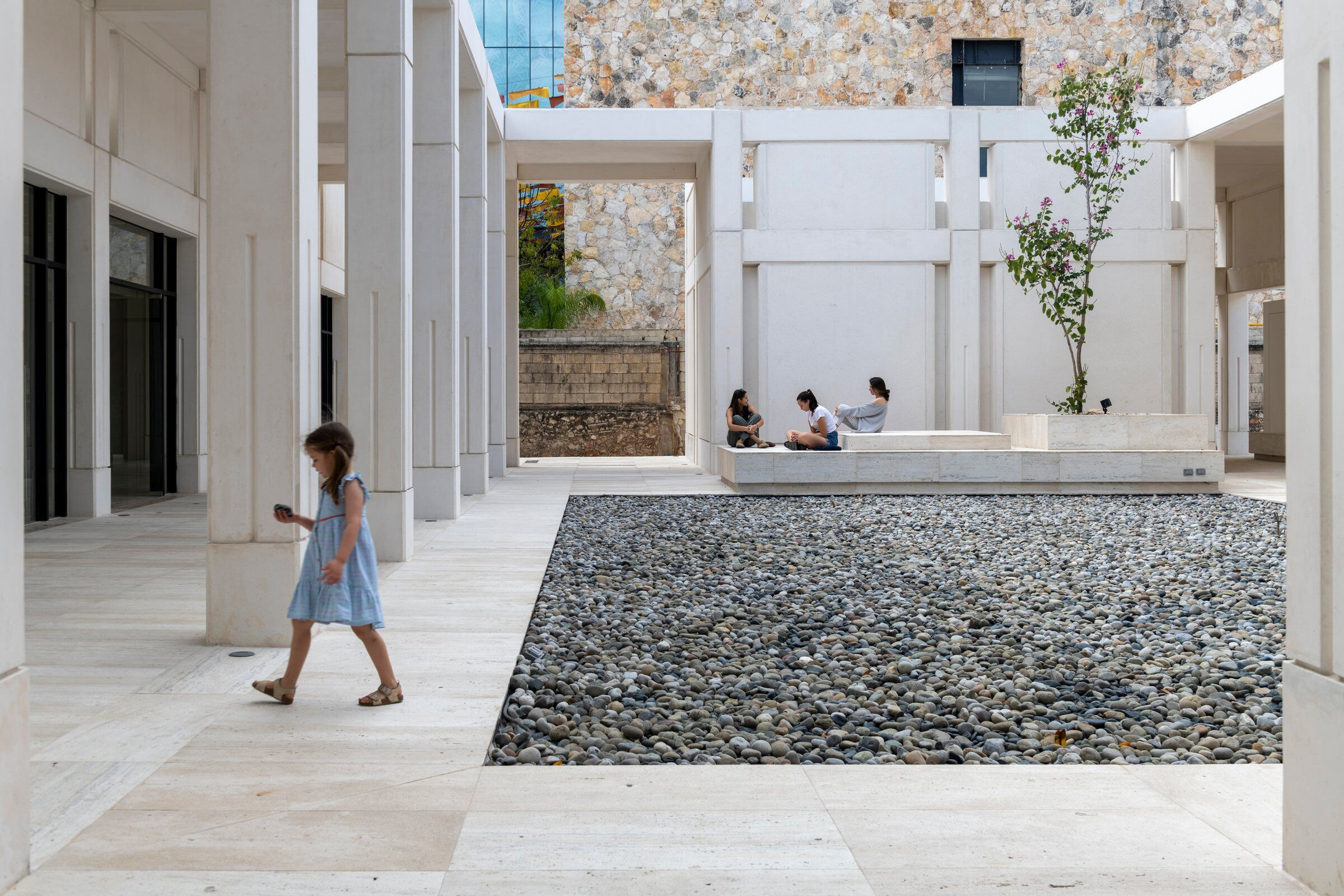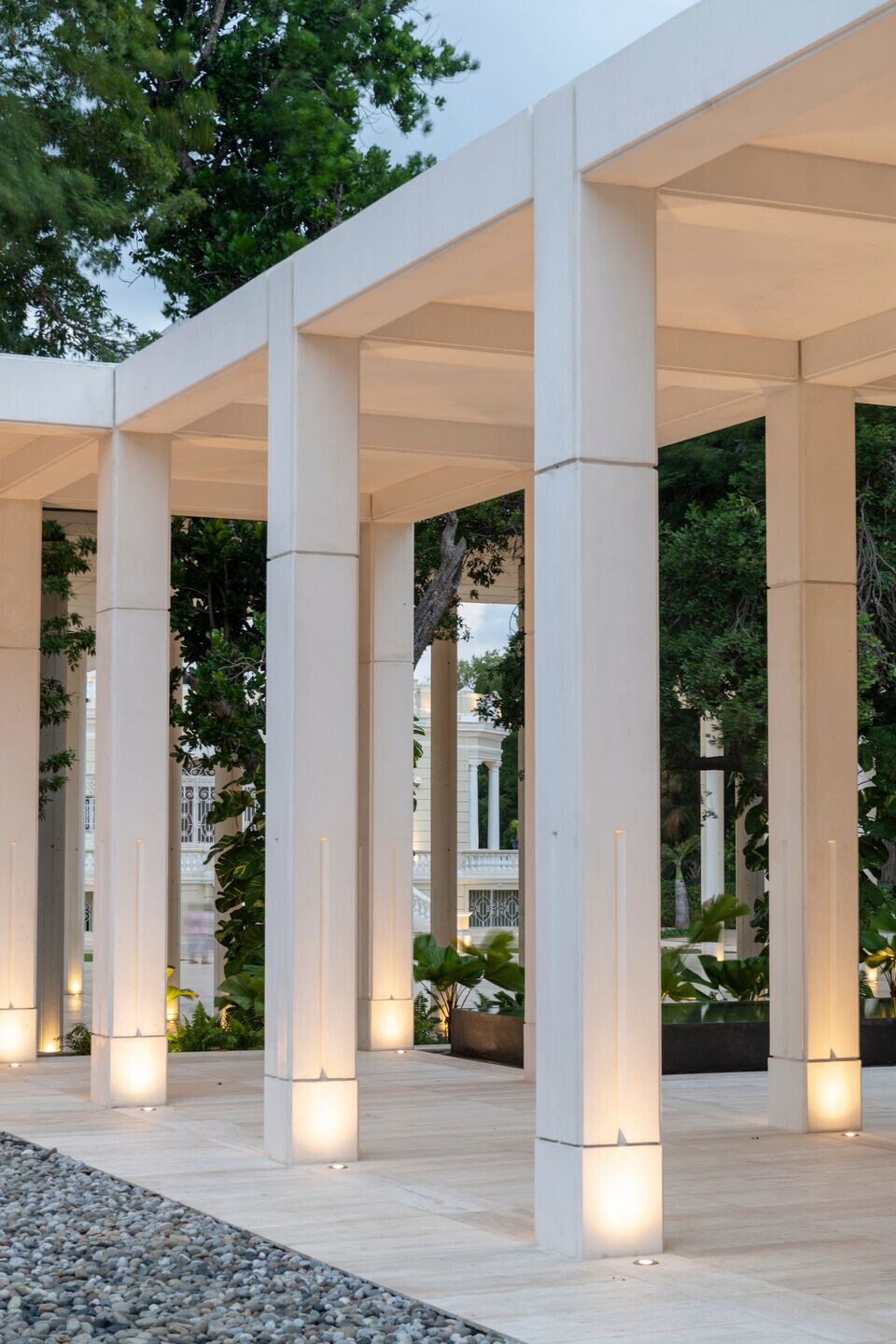 Material Used:
1. Facade cladding: Precast concrete. PREDECON
2. Flooring: Veracruz Marble, CANTERAS MIDO
3. Doors: Glass / MILLET
4. Windows: Glass / MILLET
5. Drywall ceiling: USG
6. Interior lighting: LED / AEI Merida
7. Interior furniture: Bracco, Bakan, Solferino, Capicua, Veta, Bludot