The remodelling is planned in an existing textile factory, located in an industrial area 20 kilometres from Barcelona. The factory was built in 1974. Customers required combining the productive use of tissue printing with an office area, which was not restricted only to the administrative service itself for industrial use but could host services that the company offers, linked to design, commercial action and the reception of national and international customers and suppliers.
The factory, with a productive system that offers a practically immediate delivery, allows showing the clients the designed prints and their production at the same time. The option of making customers aware of their manufacturing processes and the possibilities of stamping and colours allows joint decisions and transparency and flexibility, with an added value in a joint decision-making capacity.
It was therefore a question of conditioning the site, its access and remodelling existing surfaces to offer a service to the public and spaces more linked to design than to manufacturing. The project consisted of the adaptation and reorganization of the office areas, the accesses and the location of parking for visitors.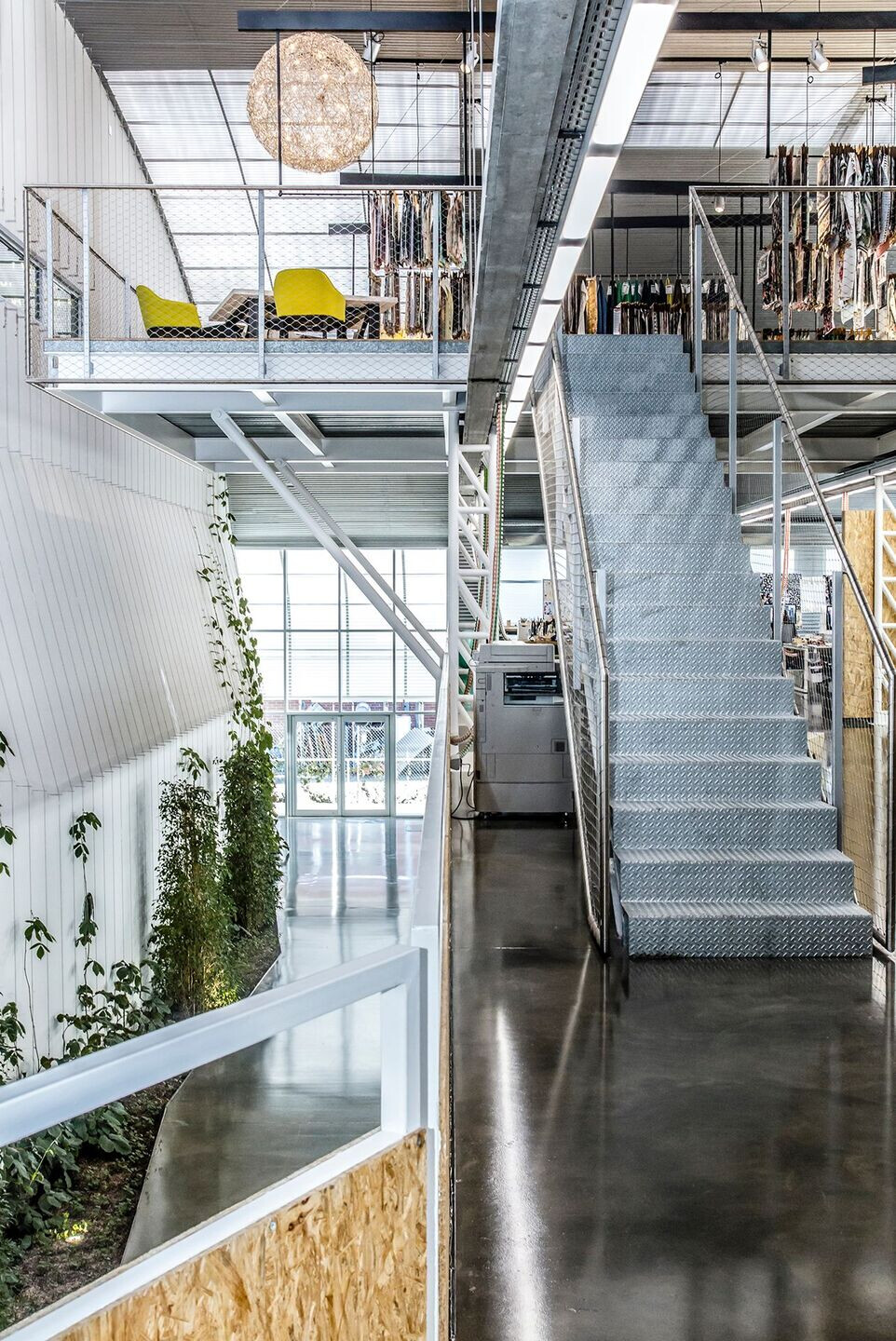 The office area was concentrated in some warehouses where the old administrative services of the factory, the warehouses and the old dining room were located. The action should not affect the operation of the factory, nor allowed to relocate heavy existing machinery. Internally, an area of 1,903,72m2 was built, with an extension of 330.86m2 more inside the existing volume.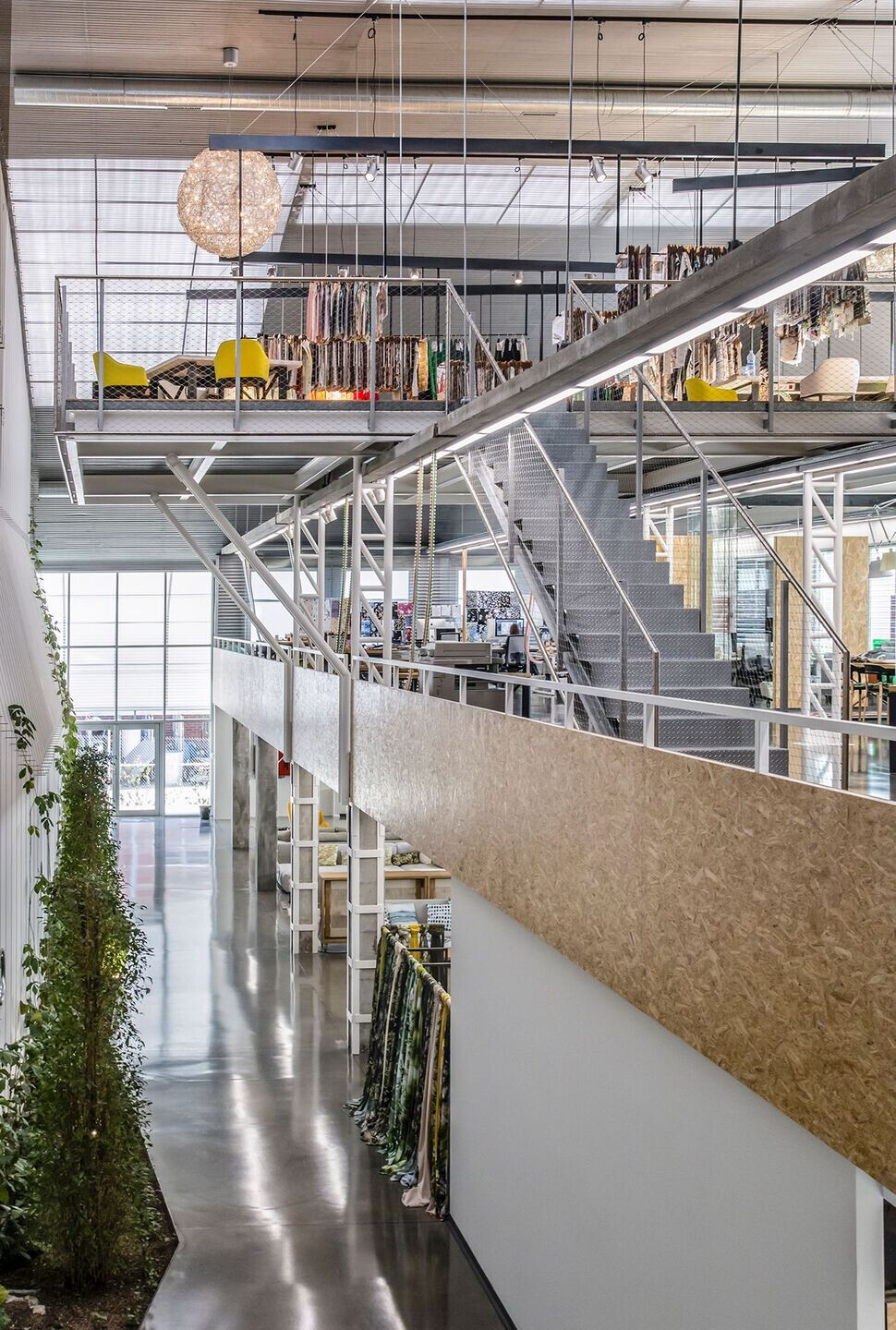 On the outside, the urbanization of the accesses to the offices was proposed and a new outdoor parking area of 1820 m2 was created. The action takes place in two existing halls, a ship with a place of reception, and new spaces for the creative staff and another ship that houses the necessary administrative services of production. The reception hall relocates people, with the added value that allows them to interact daily with manufacturing processes. Project and manufacturing work horizontally.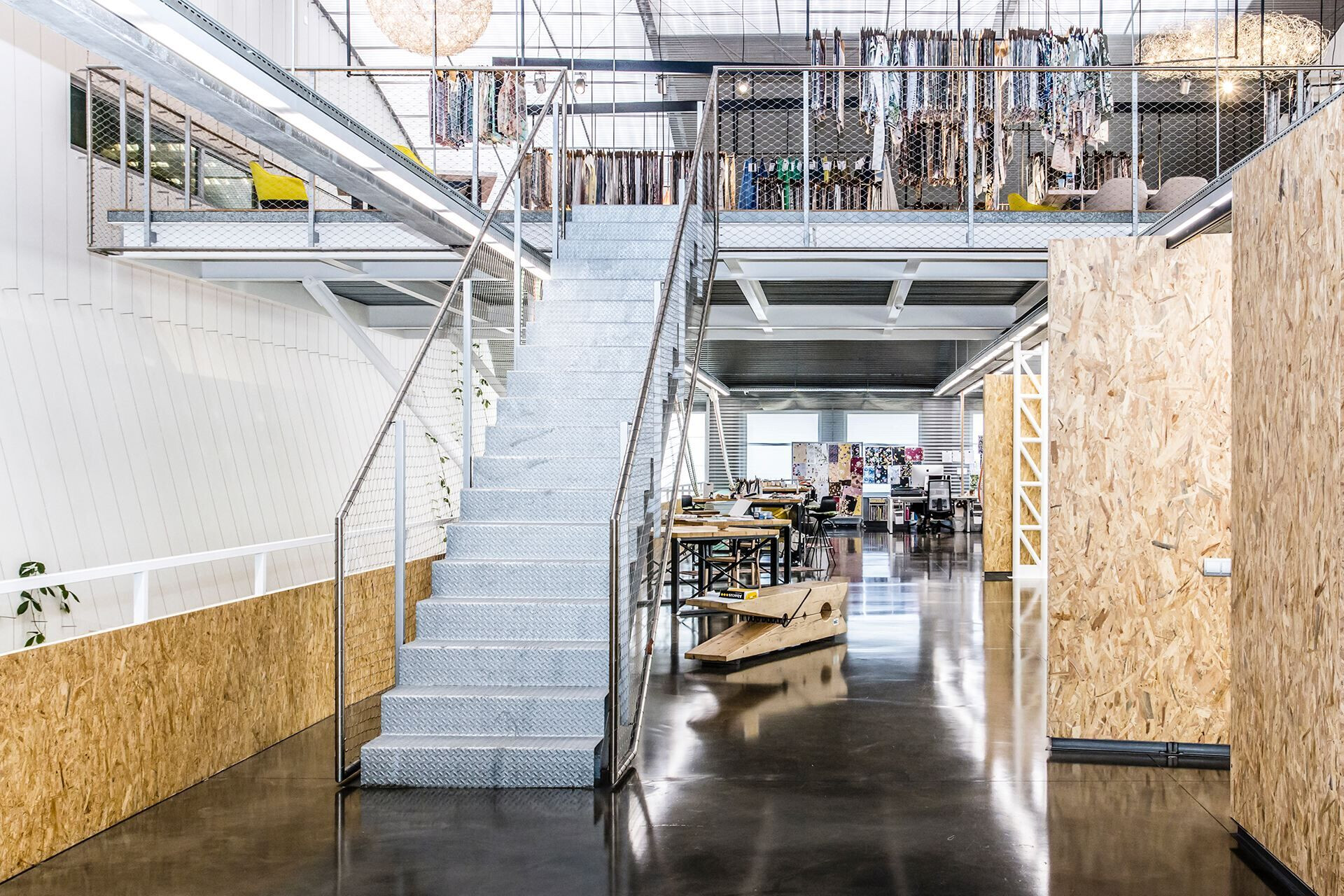 A completely renovated ground floor houses the reception spaces, waiting area, exhibition space and connections to other spaces. It is posed with a large space at double height, covered by a vegetated wall on one side and a double floor that houses public spaces on the ground floor and the workspace of the creative staff in the first. A second exhibition loft on a higher floor allows the production hall to be seen. A light staircase runs longitudinally through the access to each floor.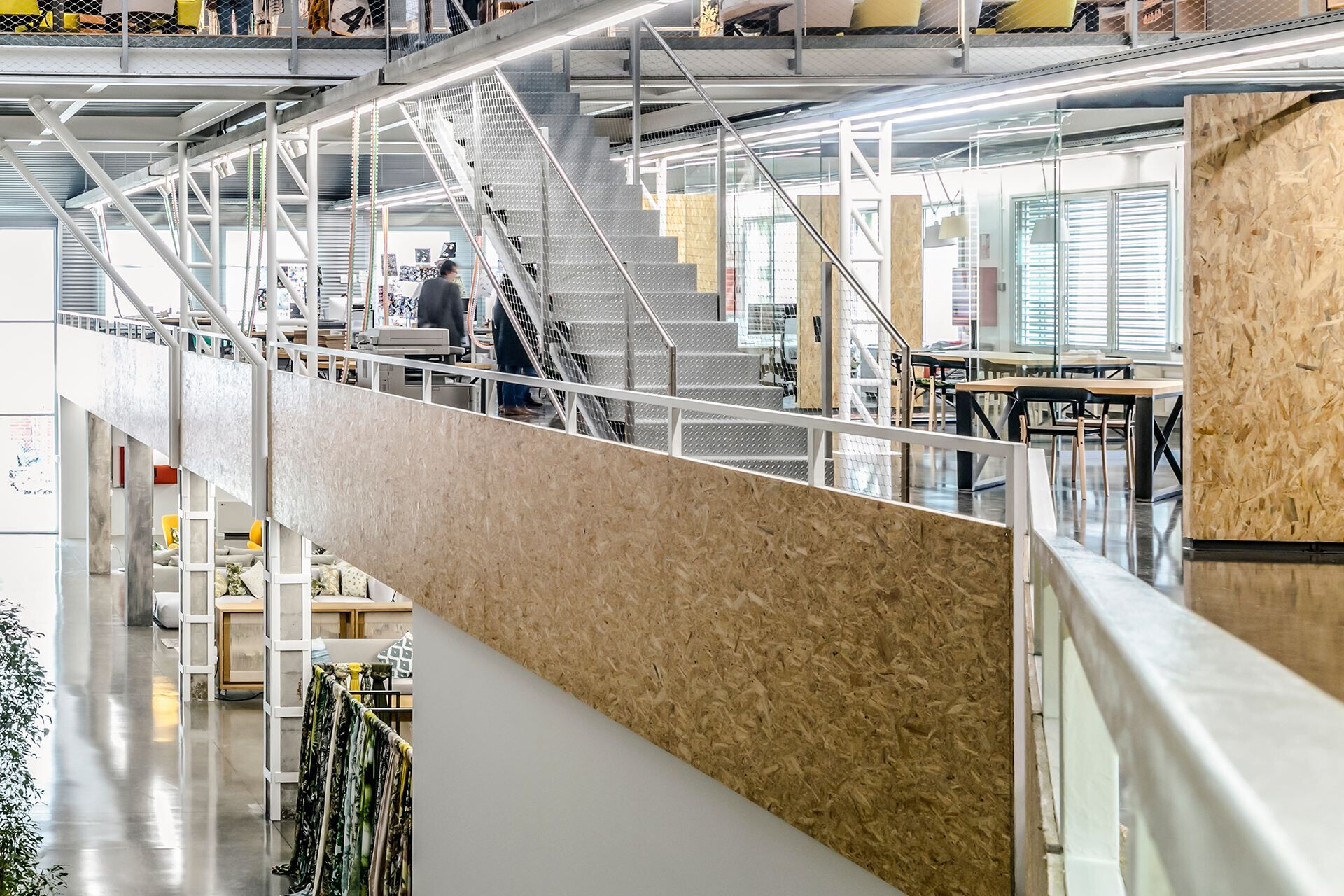 All the spaces have been redistributed in the administration offices building and have been converted into open spaces and closed spaces for meetings. The offices have been conditioned with existing furniture from the company's old offices.
Material Used:
1. Construction: Edelbau, s.l.
2. Facilities: Nibex Facilities
3. Vegetation and urban space: Massoni, s.l.
4. Methal work: Monton Brothers
5. Interiorism: Lidia Manuseva