A small little village, nested in the Sabina woods and mountains; a space, next to the Castle, enabling the entrance to it from the top; a view that loses its way overlooking the valley and silence; the sound of the wind, the crisp air, the mild colors of the stones and plasters that have seen the passing of time. These the starting points of the project.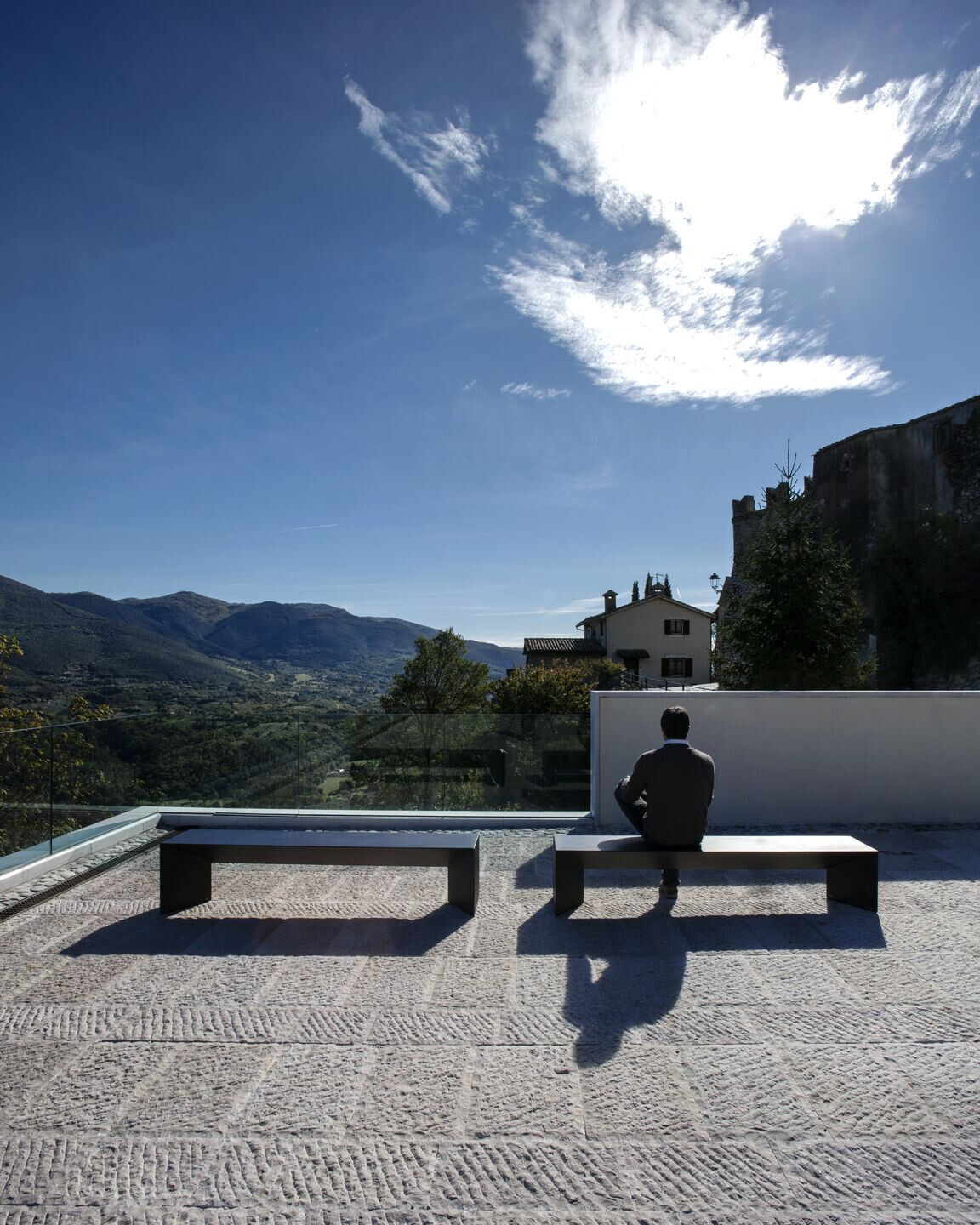 A limited to essential architecture, dry, done with very few elements because the place requires respect, silence to listen, spaces to look afar almost floating in the emptiness of the valley and the chance to stand in solitude and dive into an out of time atmosphere.

An handmade stone plate surface, with its rich textures that intertwine with the cobblestone coming from the center of the village and expanding in the square, marking it and apparently following random paths. Some small stone-made cubes rhythmically organized on the square's surface, form small regular shadows.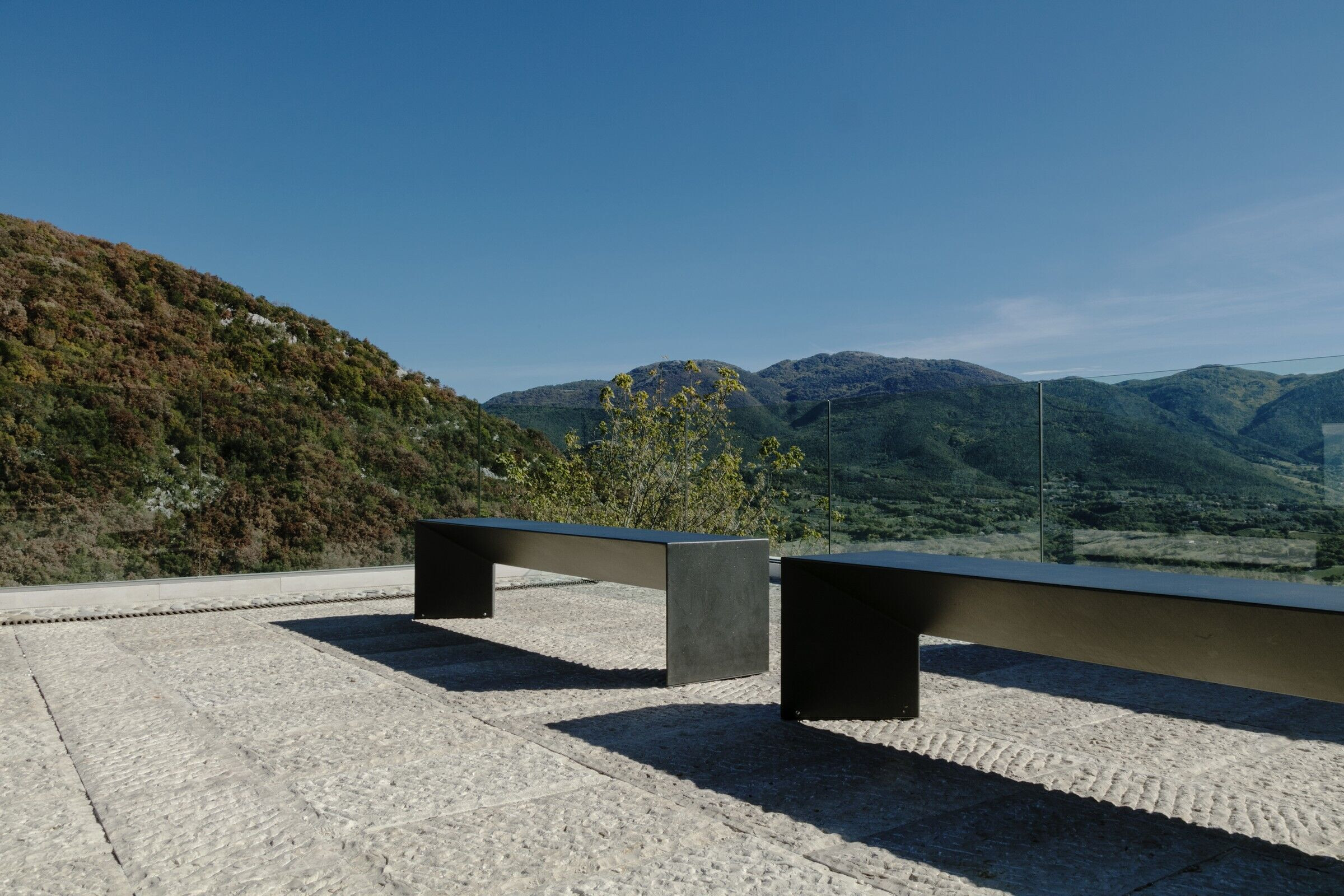 Two solitary benches stand out from the context with their ferrous color intentionally in contrast with the mild colors of the stone. Crooked lines of the drains crossing the space. A balustrade suddenly dematerializing enabling the view to get lost afar. This is the Piazza in Vacone. A place where anyone can retire and lose himself in another dimension.