This elegant residential building, which replaces a small villa from the 1930s, is located in a quiet neighbourhood on a sunny slope in Feldmeilen overlooking Lake Zurich. It offers a stepped garden flat in the plinth and two maisonettes on the upper floors.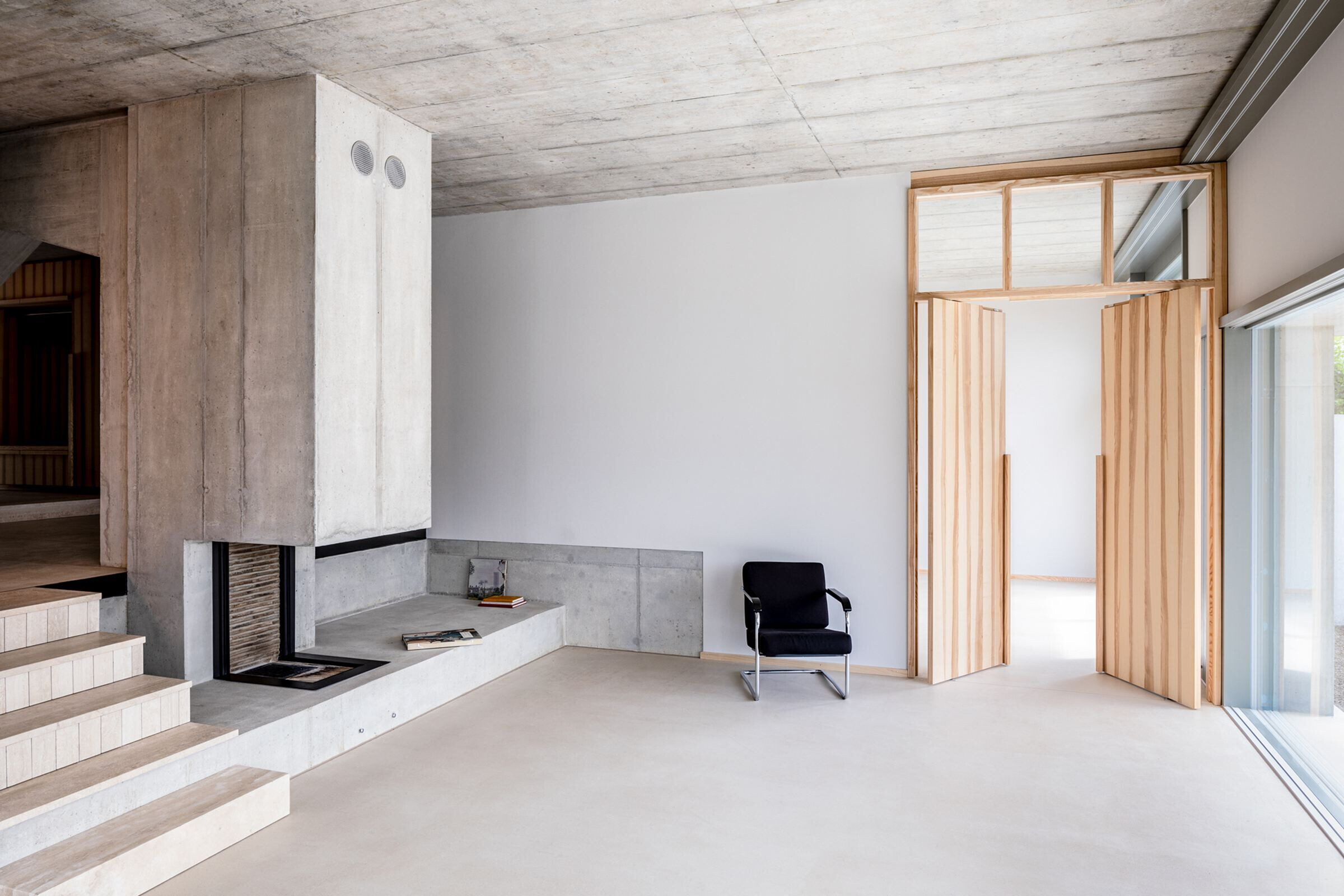 With its generous terraces and large openings on the lakeside, the house responds to the impressive view and to an open garden plain. In contrast, the street side with its small forecourt, gravelled driveways and a simple fountain that collects rainwater from the canopy, has a rather unpretentious character that is emphasised by a black painted wood cladding.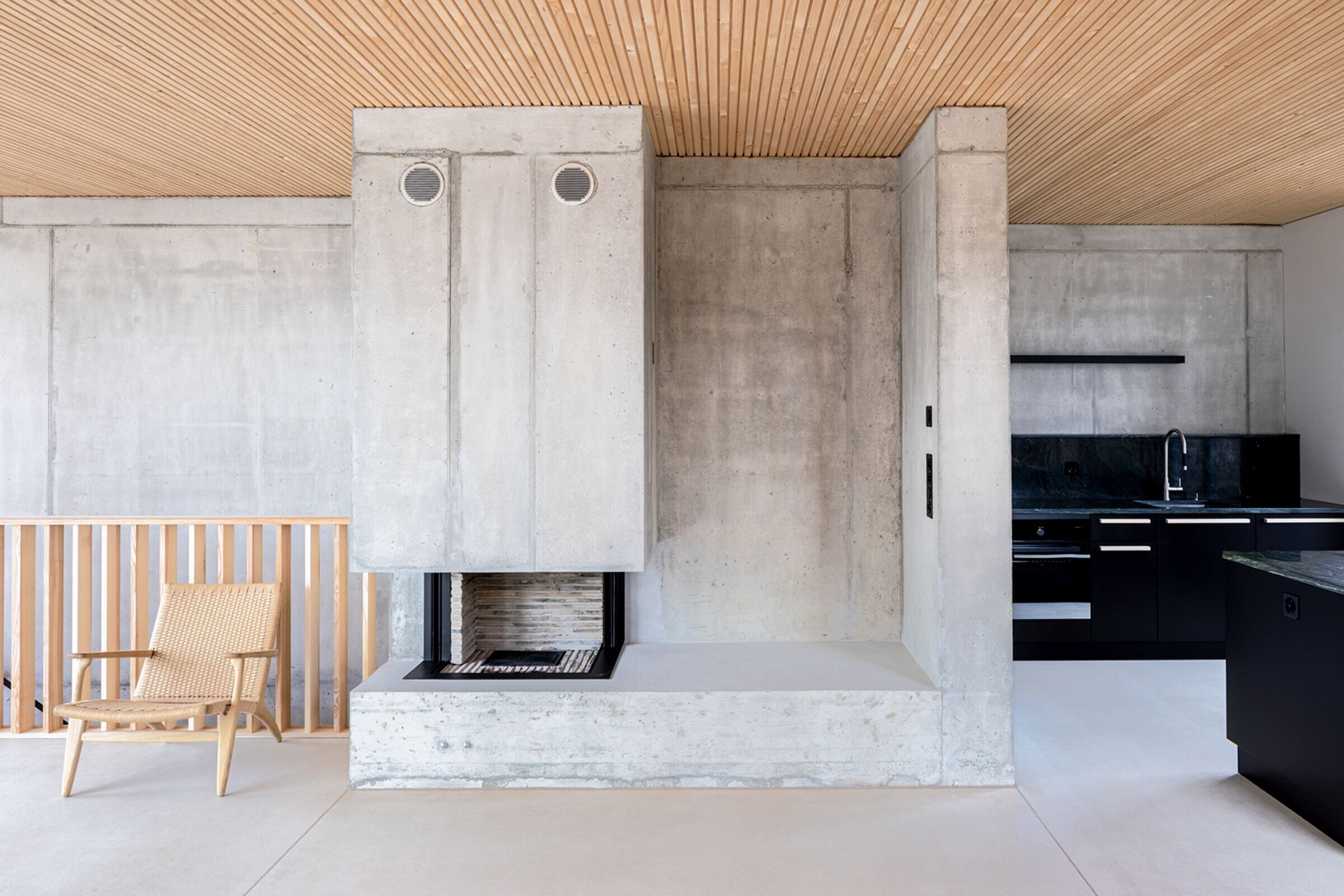 The house generally stands out from the surrounding buildings with its raw materials. An ochre-coloured exposed masonry structure rests on the sculptural concrete base which projects above the upper floors with a chimney-like interior light room.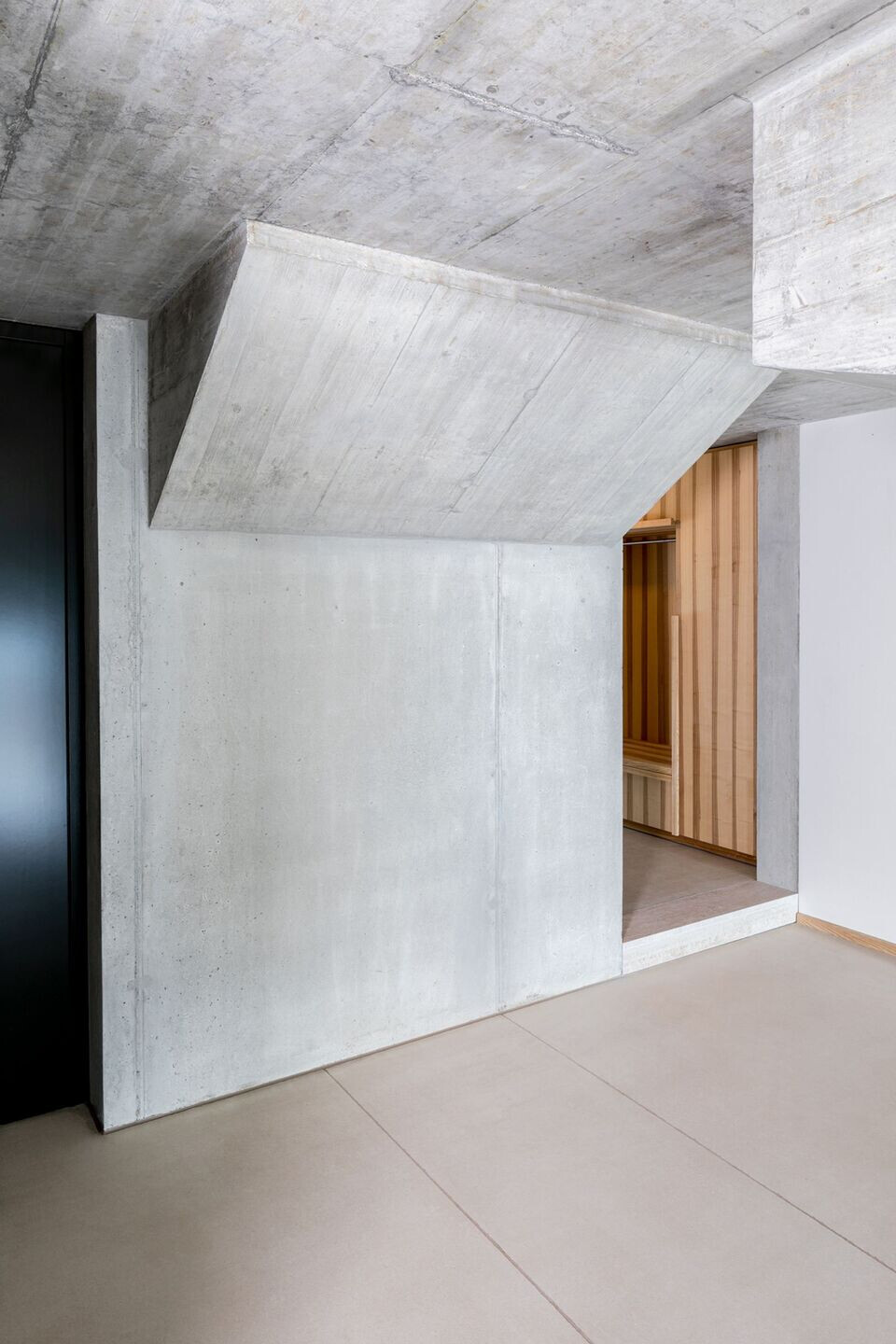 Copper trim, travertine window sills and painted wood panelling accentuate the interplay of soft and hard materials. Inside, untreated exposed concrete surfaces and high-quality travertine floors characterise the rooms of the garden apartment.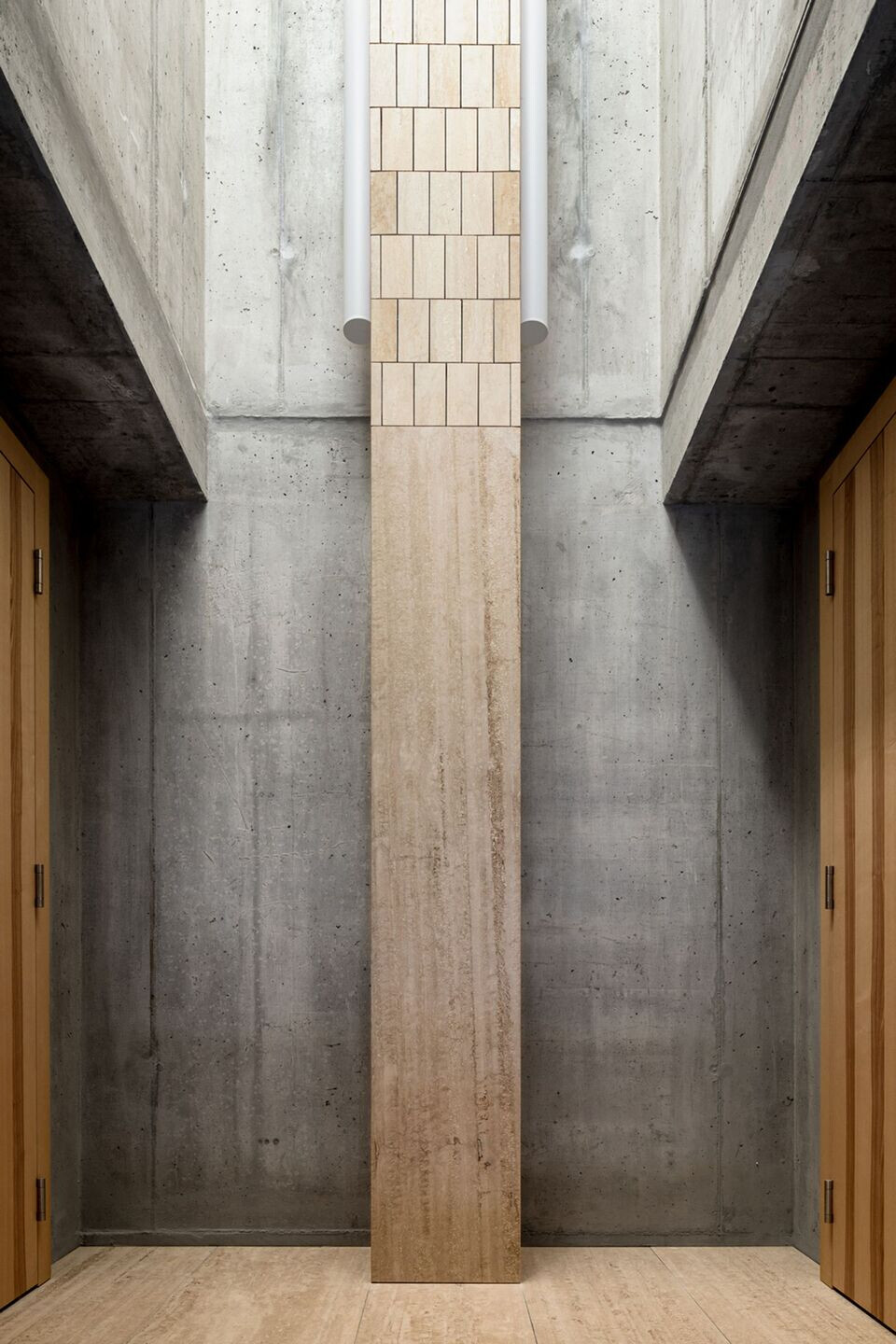 A softer atmosphere unfolds on the upper floors - load-bearing wooden slat ceilings as well as doors, stairs and built-in furniture made of ash wood refer to the wood building construction resting on the concrete base. Each apartment has a concrete chimney that develops from the inner core structure of the house and prominently occupies the centre of the living spaces.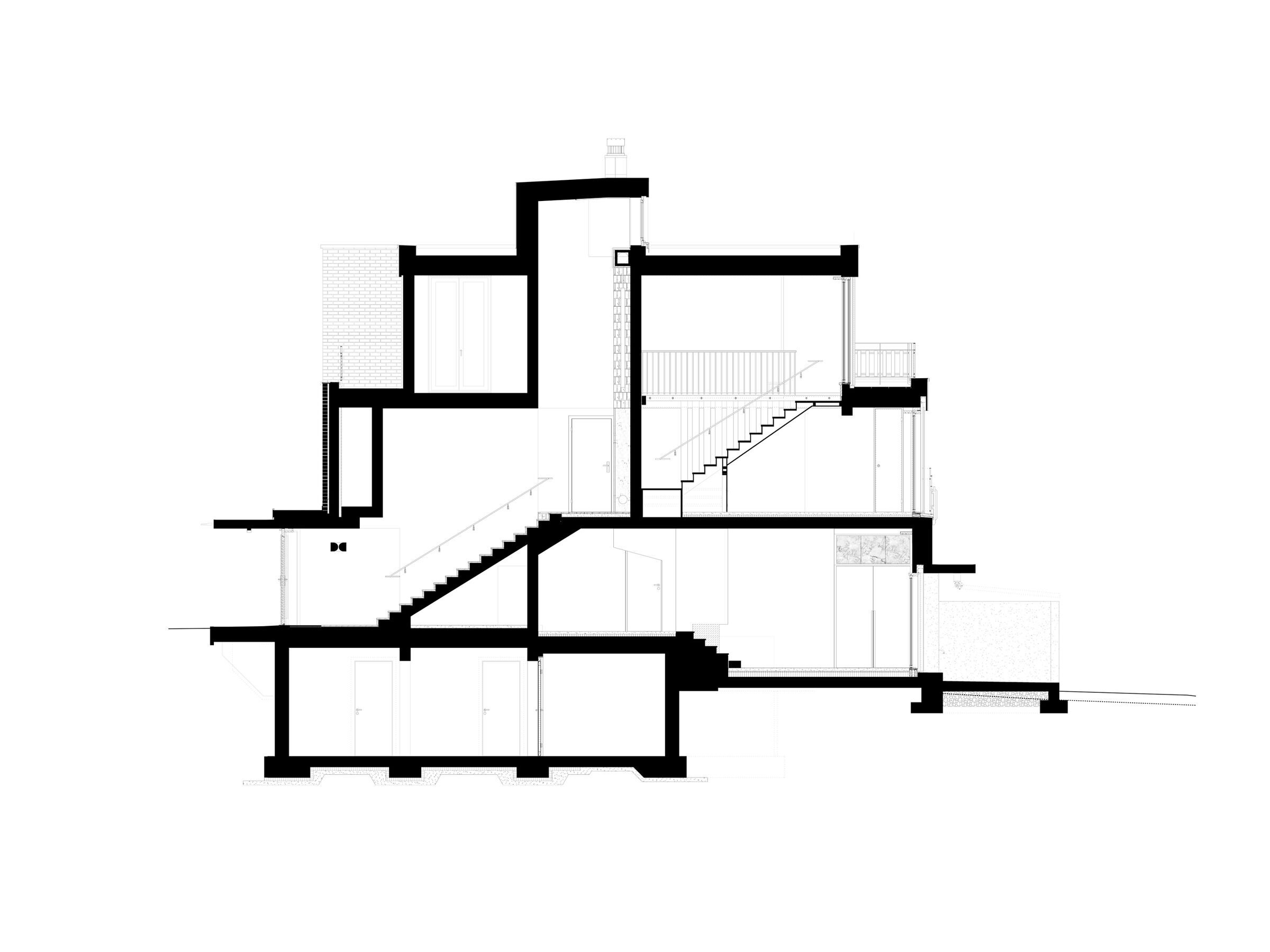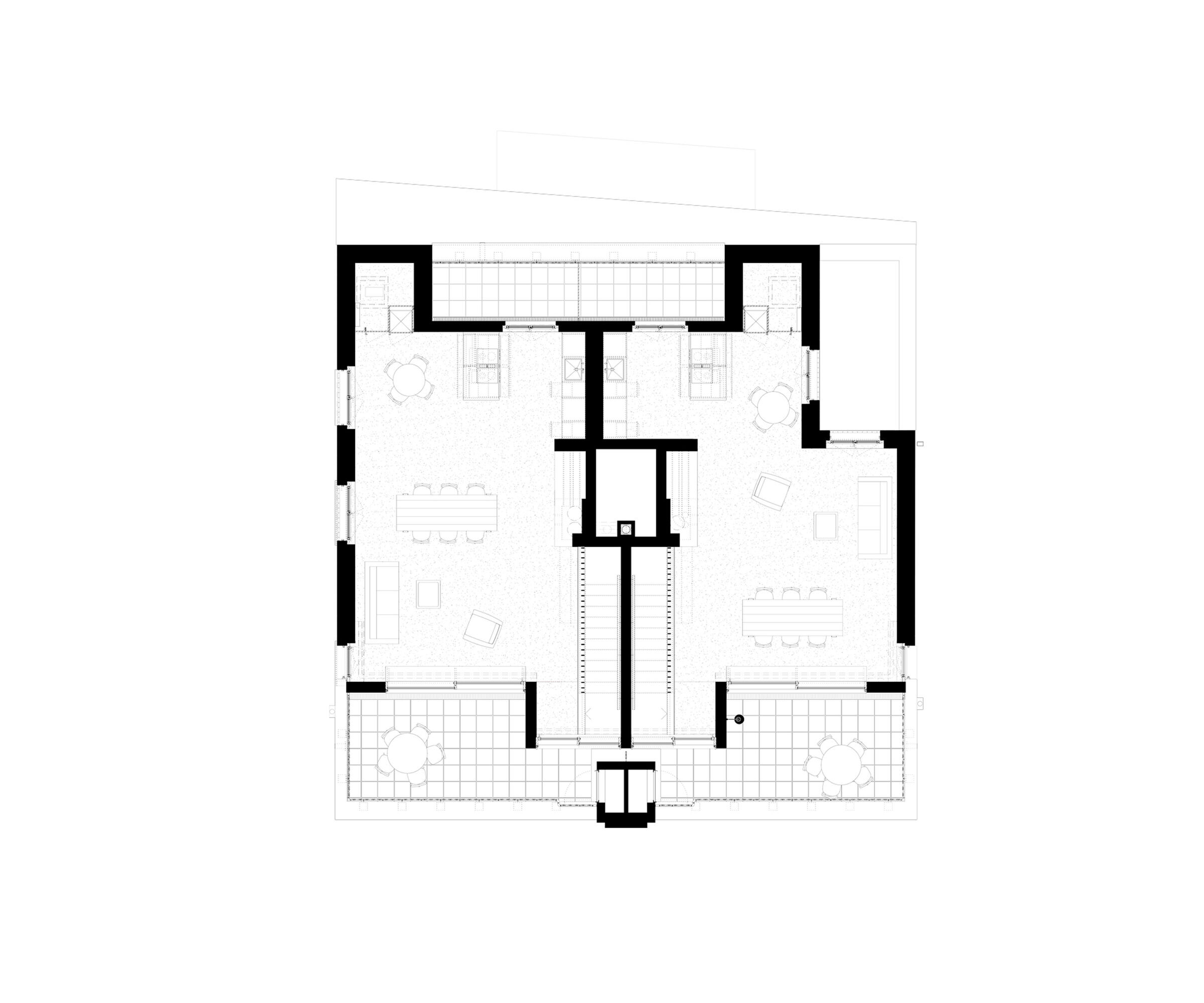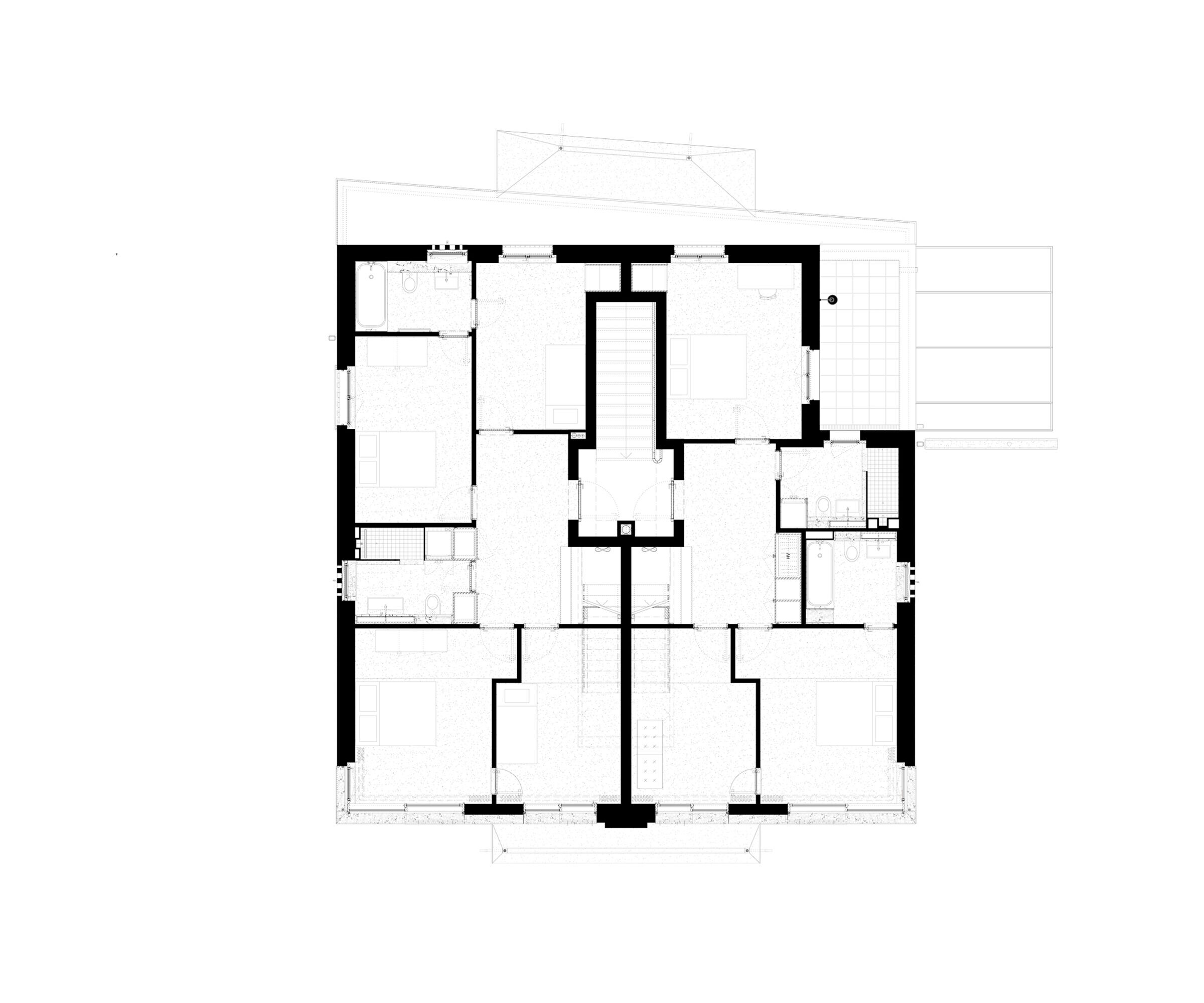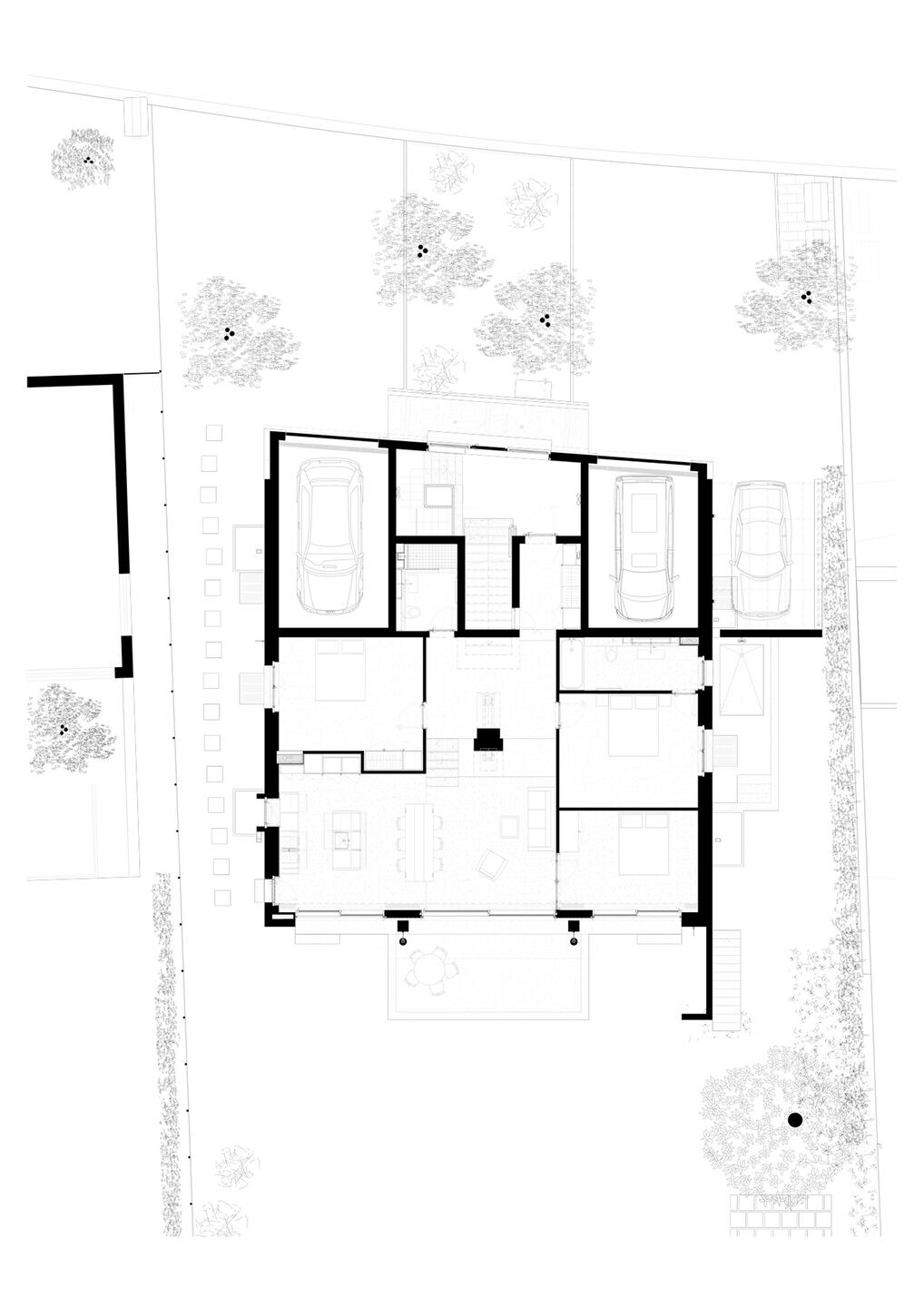 Material Used:
Inside
1. Living rooms and bedrooms
Floors: anhydrite sanded and sealed
Plaster walls: White plaster, painted white
Ceiling ground floor: exposed concrete ceiling
Ceiling OG/DG: Wooden stack ceiling
Wall cabinets: doors in solid ash, shelves and interior walls ash veneered.
2. Kitchen/dining
Kitchen counter and block: fronts wood material, painted black, back wall covered with natural stone (marble, white Carrara)
Covers: Natural stone (granite, Verde pannone).
3. Bathrooms
Floors: polished hard concrete and ceramic tiles (black)
Outside
4. Facade
Ground floor plinth: glazed concrete
Facade OG/DG: brick and wood paneling painted black
5. Windows
Wooden windows painted
Railing: steel, painted and with wooden staves