Can we build on this hillside by depositing a single piece?
To answer this question, the project is drawn as a very thin plate, 9 centimeters thick, which is folded respecting the unevenness and the regulations.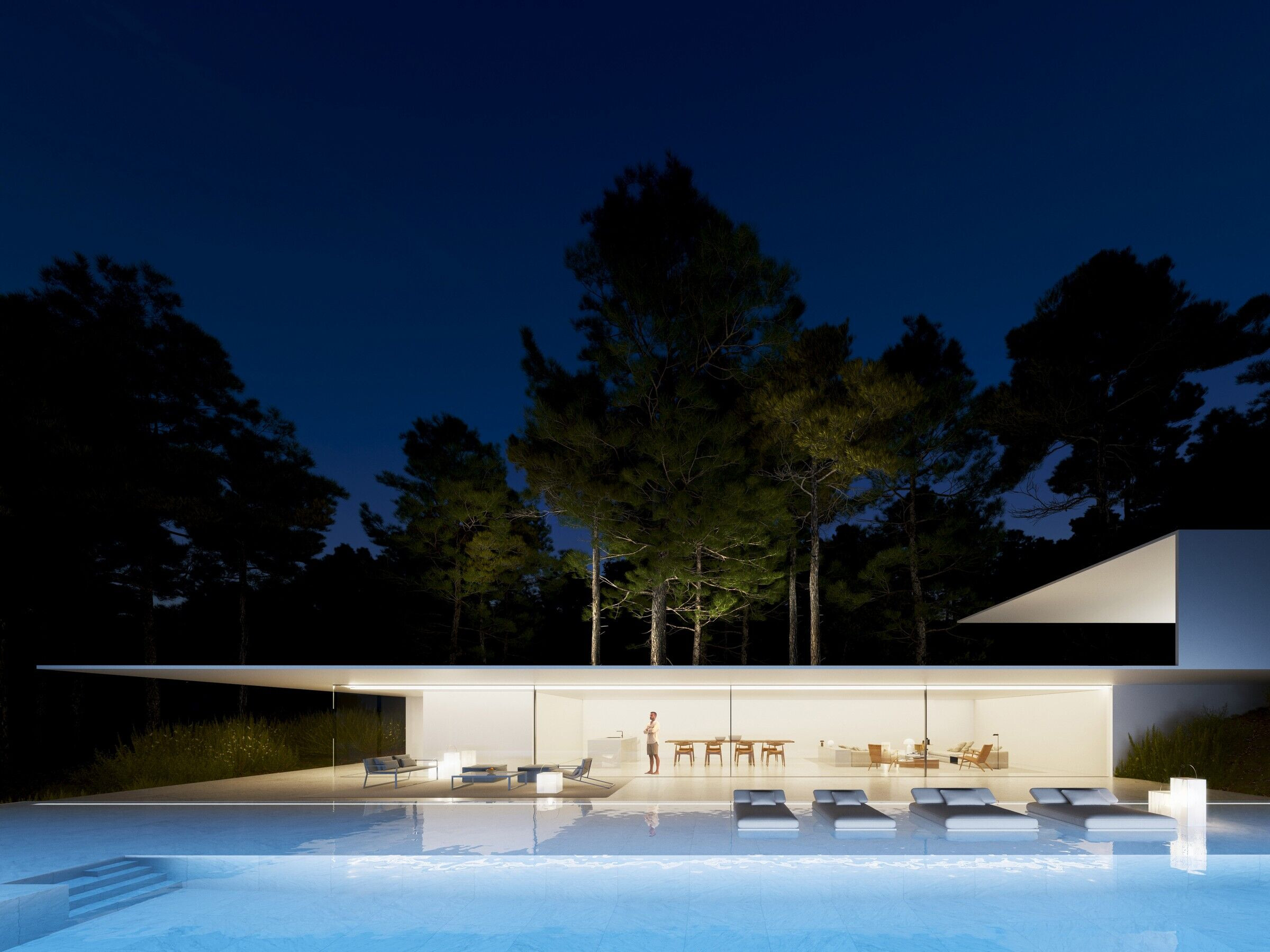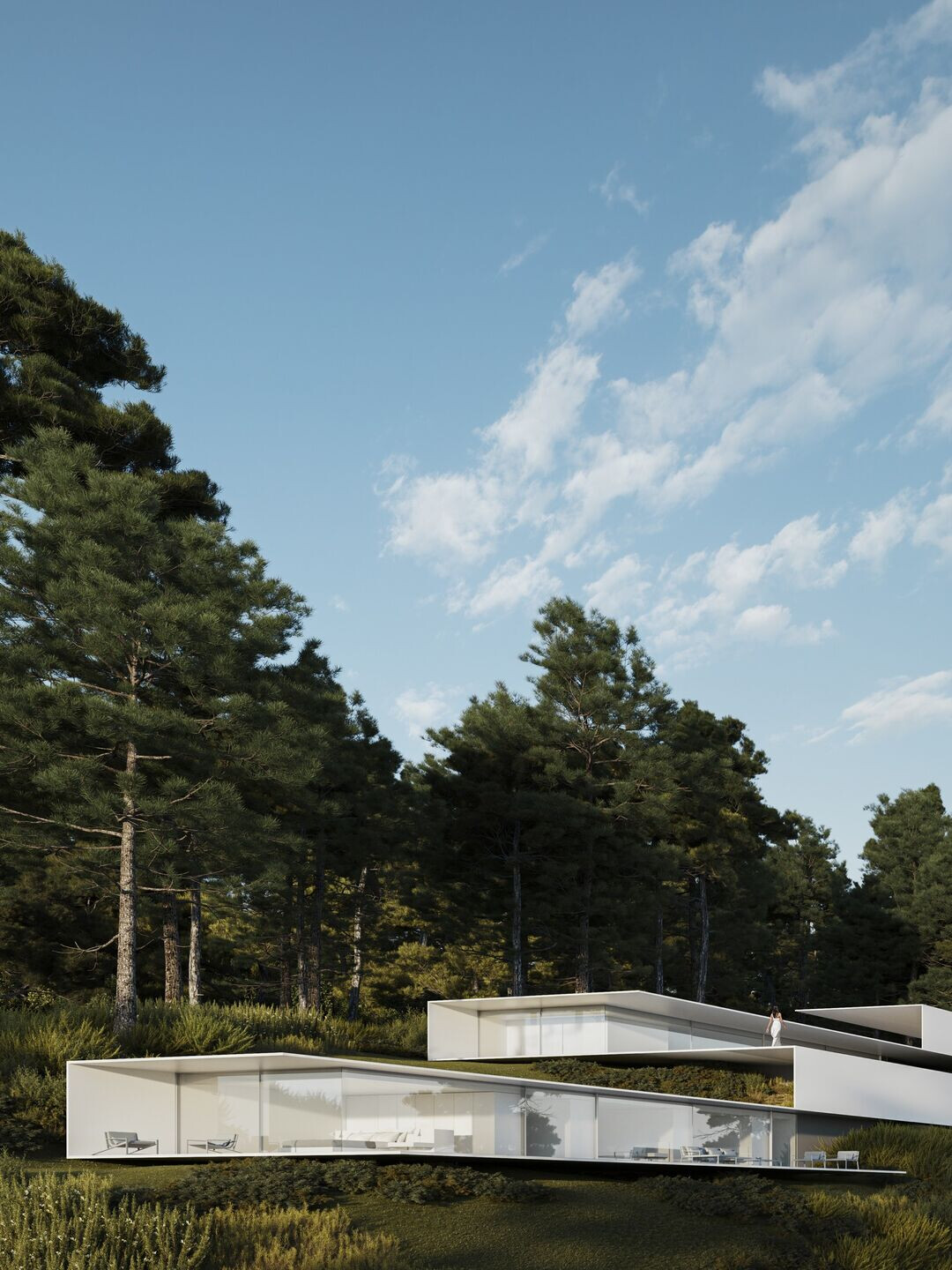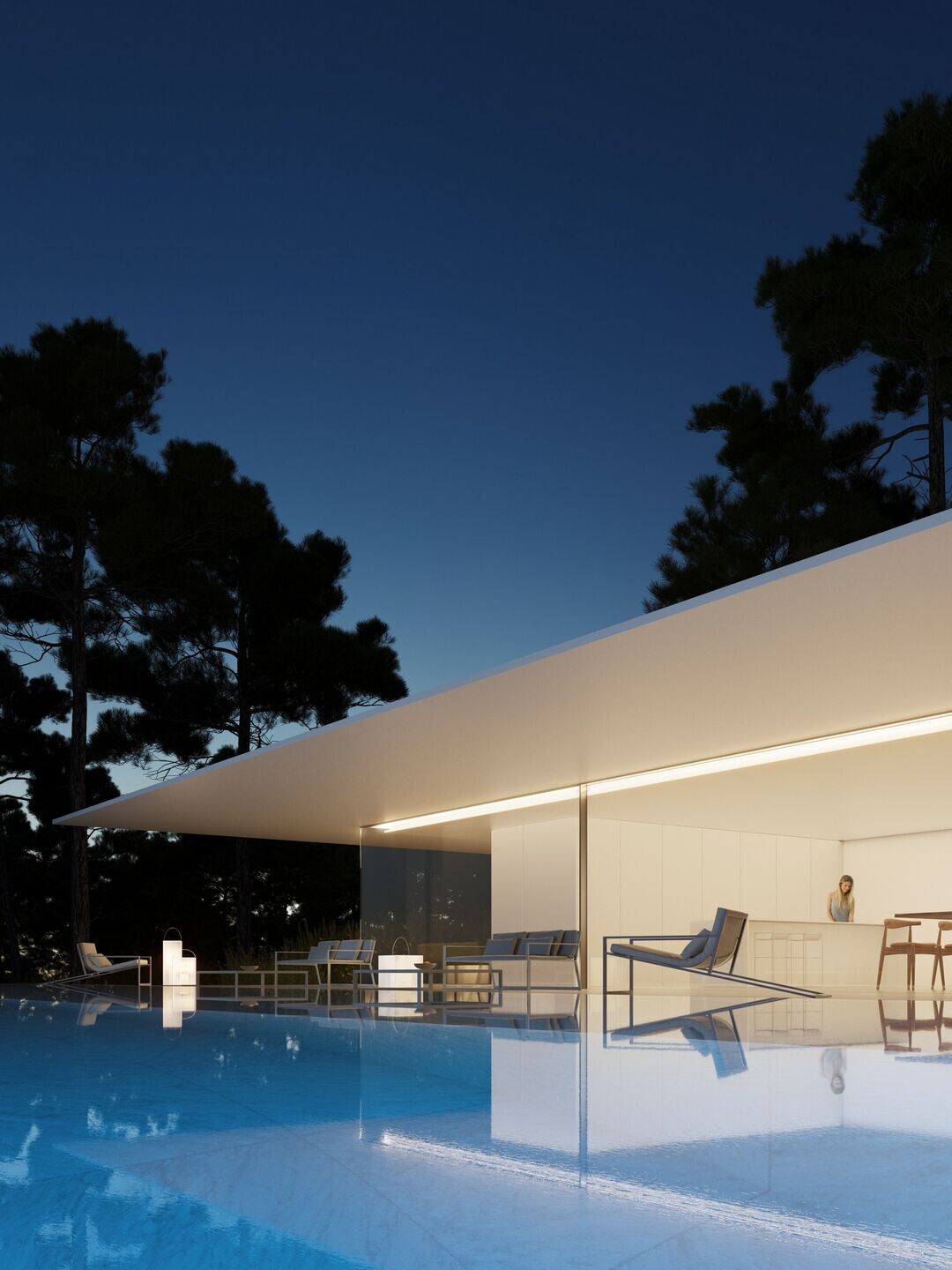 Garage, day area, pool and night area configure the descending sequence of the housing program. Front and side views are enhanced, understanding the space as a mechanism that captures the surrounding landscape, as a shady place from which to enjoy Ibiza.