Iungo Studio was appointed to design the first fusion restaurant in Epsom, a market town in Surrey. The site is a grade 2 listed building, a designated pub built in 1907.
The ground floor went through a series of changes over time, the last one being a fit-out that significantly departed from the character of the building in terms of material, colour and overall atmosphere.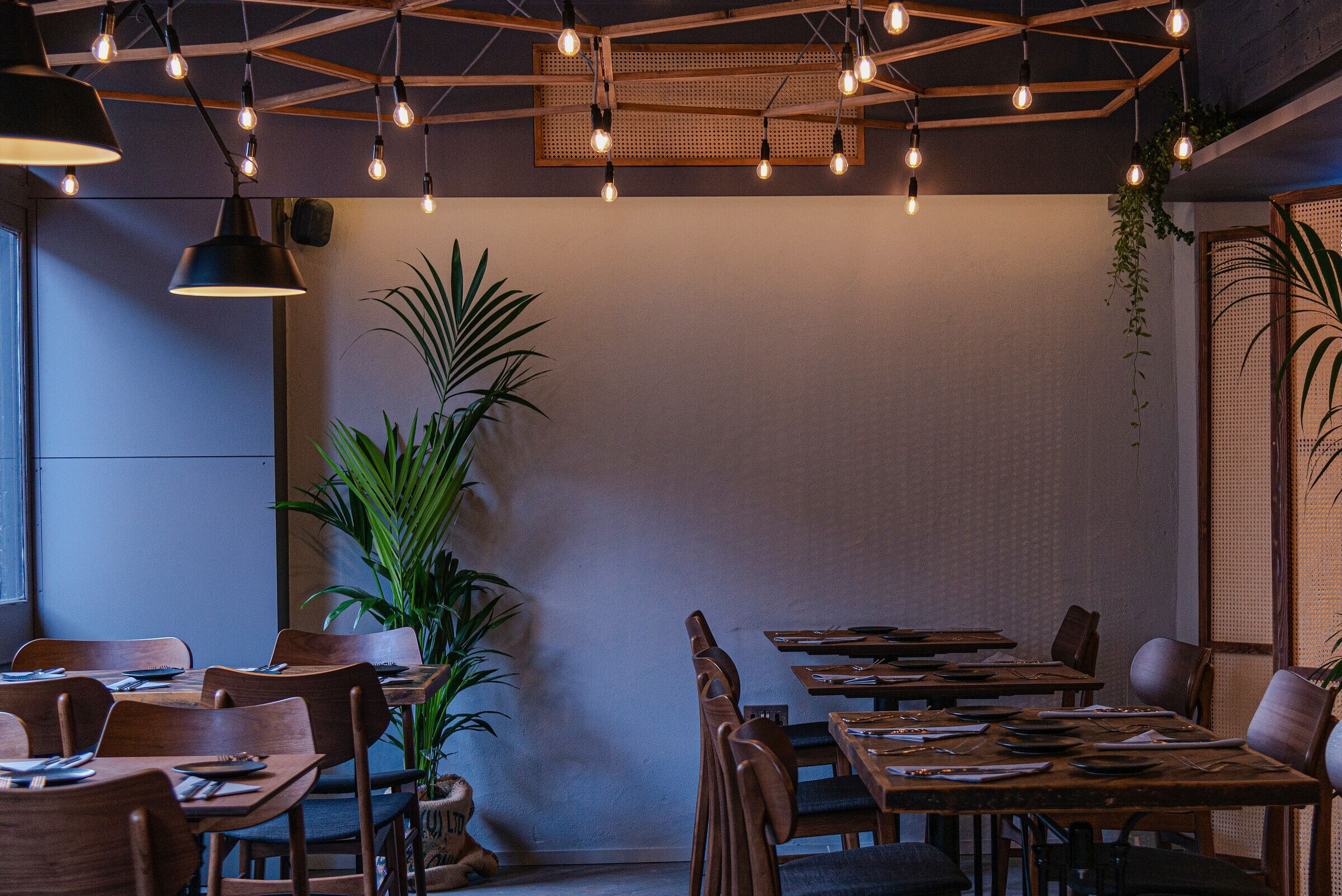 The client aimed to create an intimate and relaxed diner that also has the ability to offer a high energy experience featuring various events and an overall vibrant atmosphere.
The design approach is based on the qualities of salt crystals which became the core unifying element. This is reflected in both the geometry of individual design elements, as well as in the various vibrant textures employed, from the geometric pattern of the cane weave to the rocky feel of the painted old brickwork to the grainy character of the terrazzo. These textures enhance and utilise features of the host building while also being in sync with the desired dining atmosphere.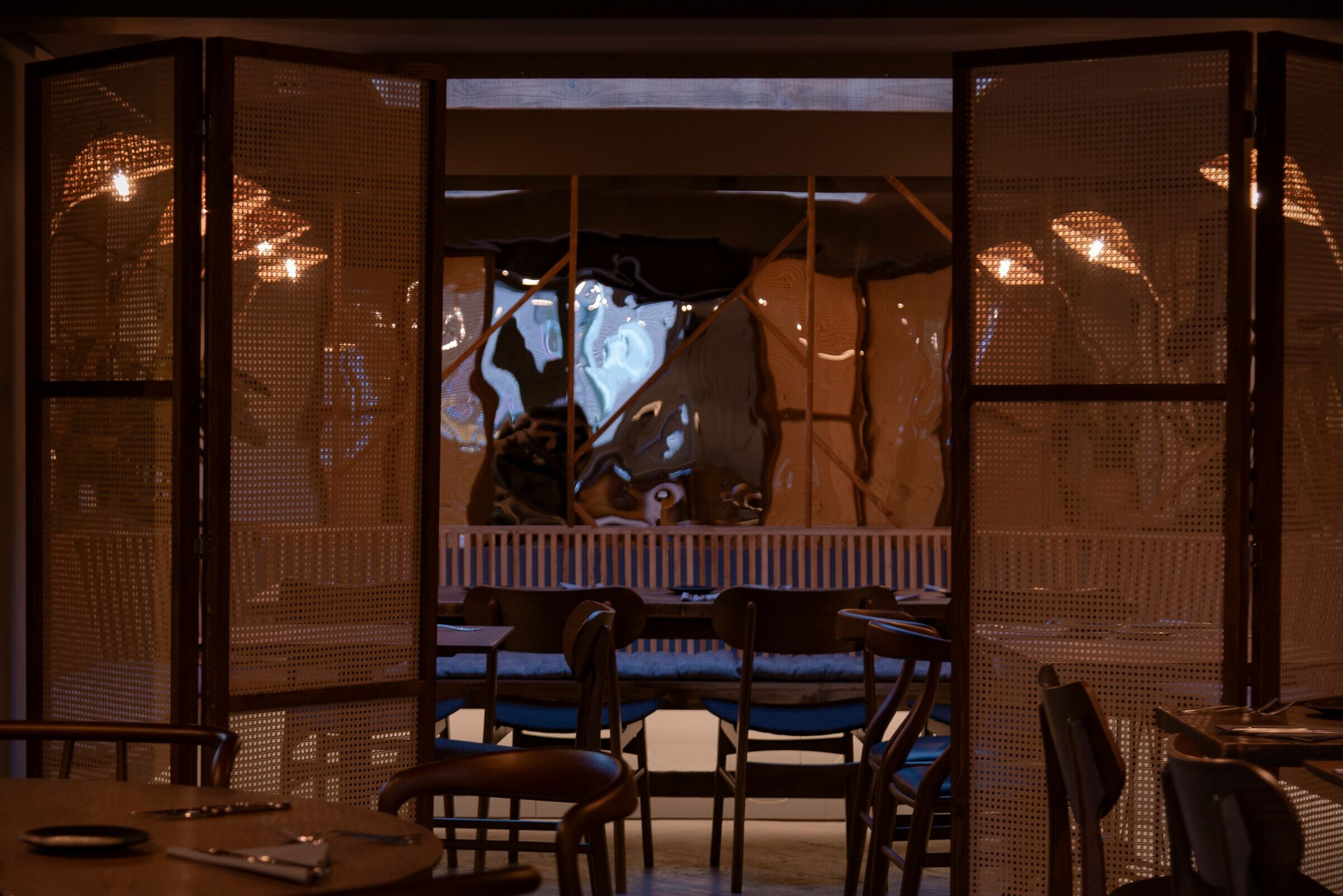 In support of the shifting character of the dining experience, from relaxed to entertaining and vibrant, the custom cane dividers can be deployed to form more intimate areas, or removed to open up the diner and encourage movement.