The villas are located in ​​Tourlos, Mykonos, at a distance of 200m from the beach. They provide panoramic views of the Chora, as well as the deep blue of the Aegean and Syros.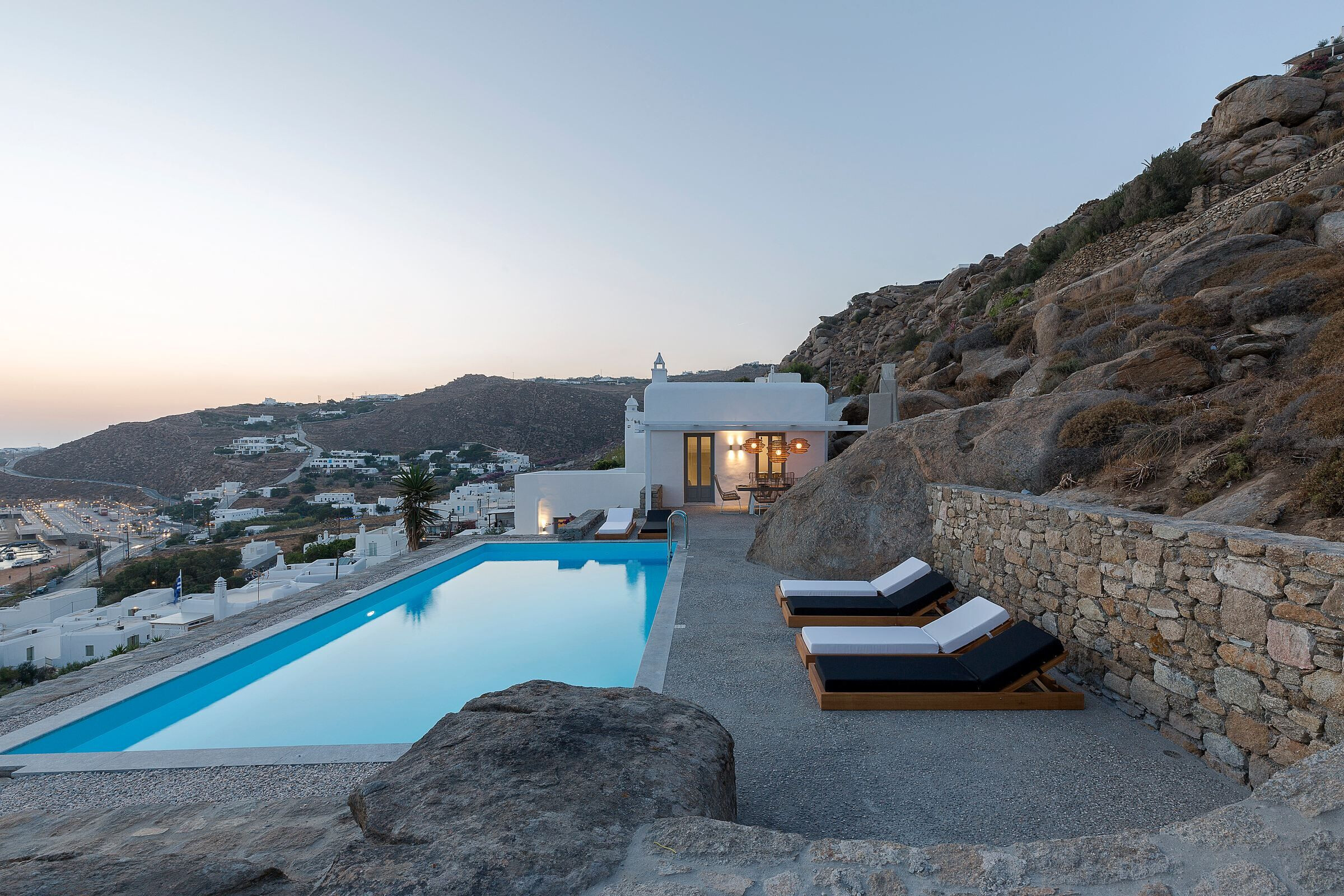 The Cycladic architecture and the intense design details establish a relationship between the location and the landscape and create an ongoing dialogue amongst the buildings and the surrounding area. The interior design of the villas unfolds harmoniously towards the outside through staggered gradations, creating a narrative sequence of spaces with common aesthetics but different uses.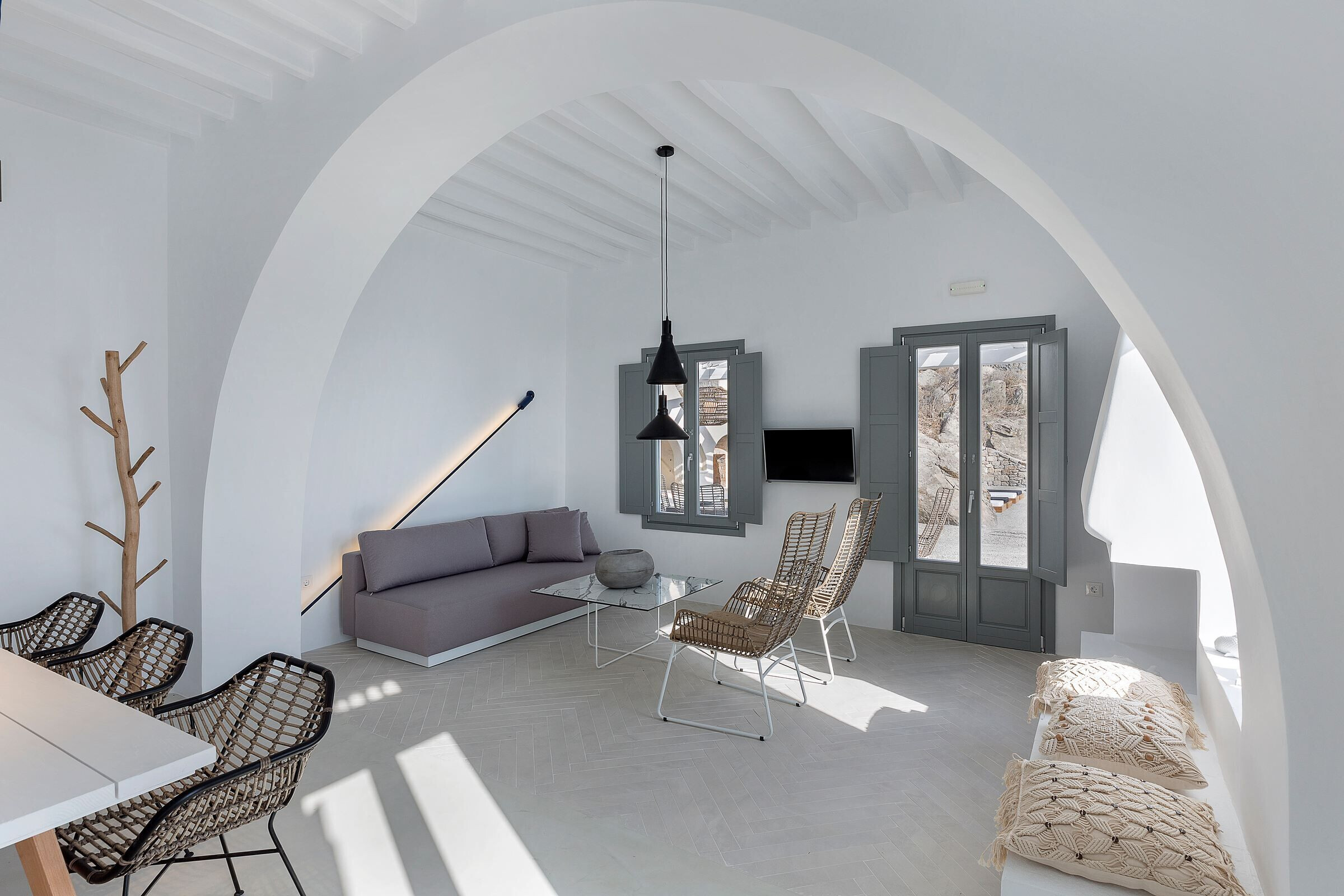 The rocky topography and the large slope of the plot were a challenge for the construction of both the construction and the surrounding area. The form, the white volumes, the rocks and the large support surfaces made of visible local stone communicate in a way that highlights the construction elements and at the same time allows the communal spaces to be in touch with the environment.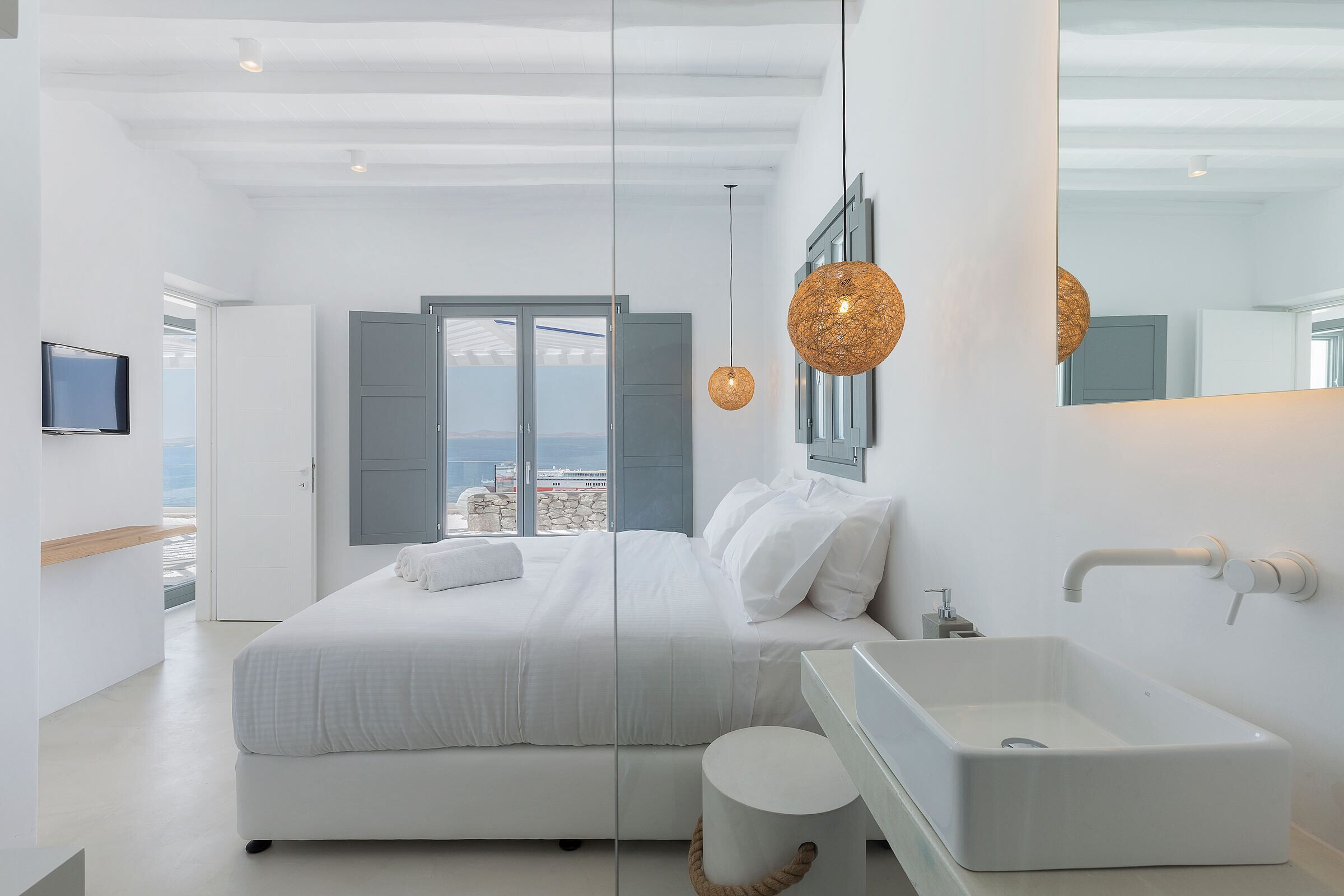 Searching for those elements that would inspire the design concept, DEZONE approached the project as a visitor; The design team was inspired by the predominant view of the horizon, through a blue line that sets the juncture between the sea and the sky. Therefor the blue line is instrumental in the interior design, through aesthetic interventions, as well as in common areas, giving another dimension to volumes and surfaces.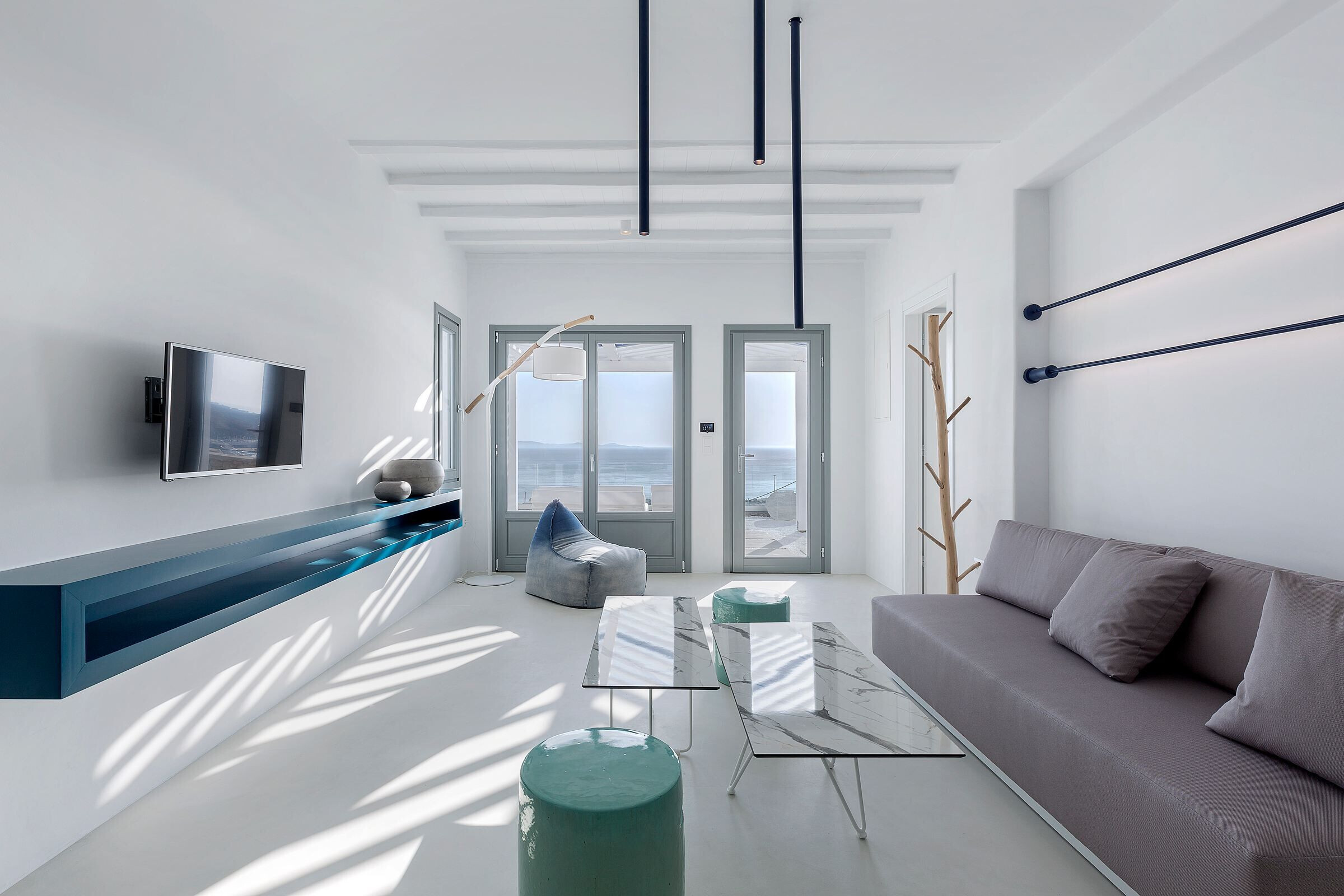 The interior design highlights the simplicity of Cycladic architecture through bold minimalistic objects, natural elements and materials. This is also reflected in the custom constructions (pergola, partitions, lighting, furniture) as well as in the details of the blue line that prevail in the horizon. The purpose was to create a new, contemporary aesthetic proposal that reflects Mykonos' architectural tradition, while creating a balanced space for the visitor.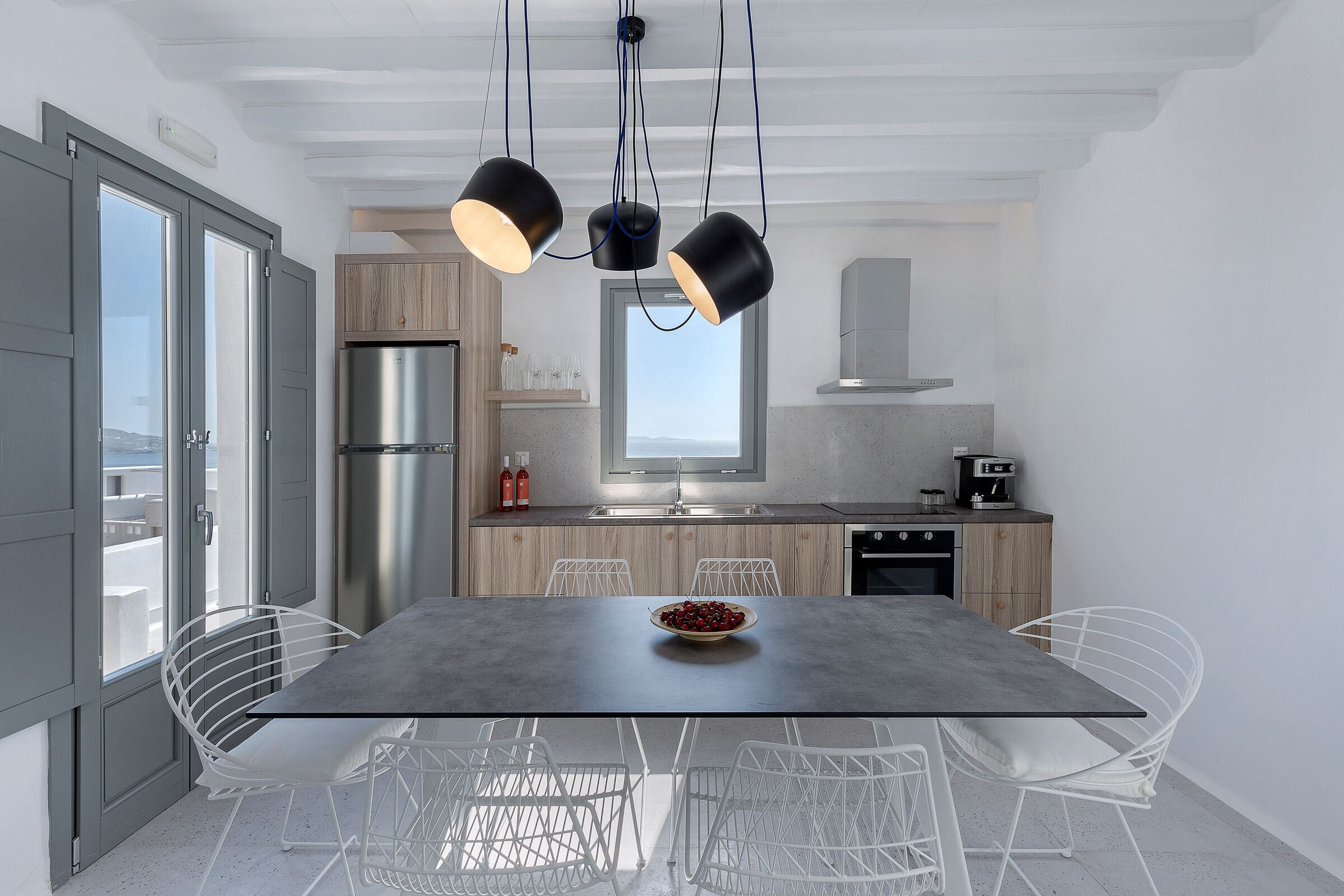 Material Used:
1. Flooring: Microcemeno, Novamix
2. Doors: Masif Wood, Custom
3. Windows: Masif Wood, Vertical
4. Interior lighting: Custom Made, Koykidis Lighting
5. Interior furniture: Custom Made Wood, Almeco