The space is a vision of contrasting roughness and luxury. The front area has ceiling and walls made of cement, which contrasts tastefully with the upscale bronze metal grille and chandeliers.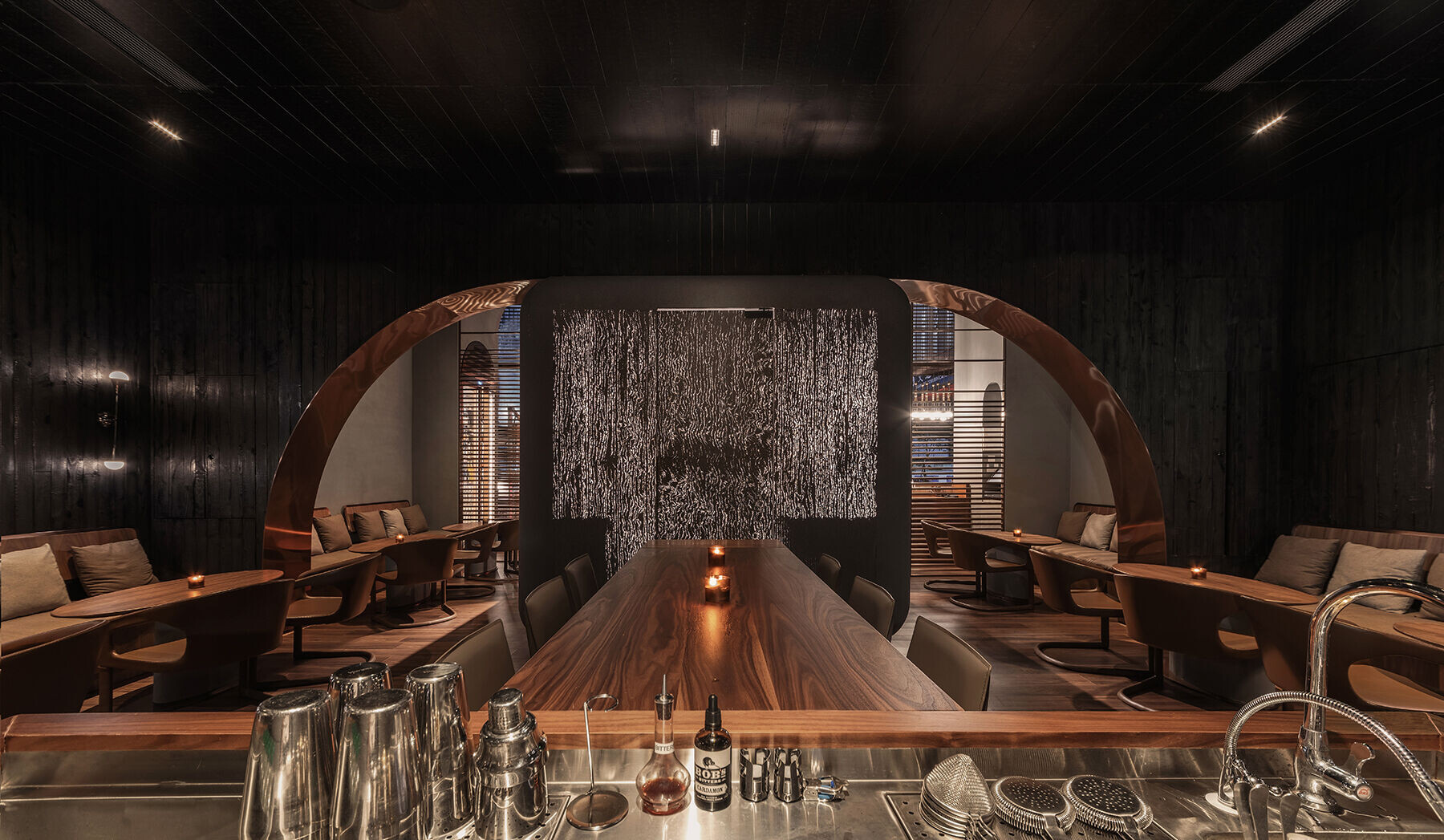 The cement box in the middle of the room is actually a secret cooking room. Within the darkness of the bar at night, visitors are impressed with the contrasting shadows and light. The box appears to have slight shadows moving within, while dots of lights dance across the surface of the box, as if an invisible programmer is typing a sparkling script of code. This box brings visitors into the world of "Sera" (night in Italian).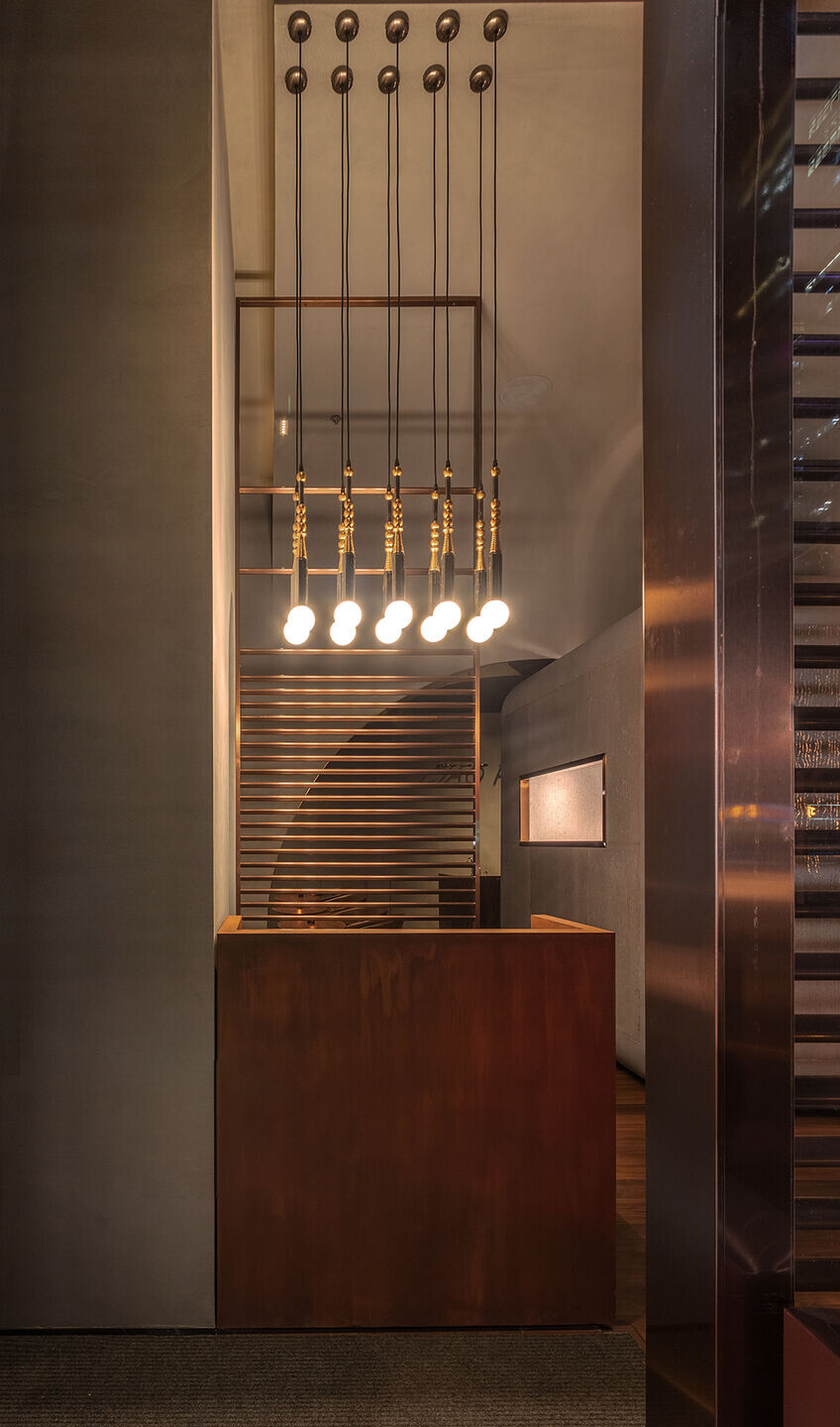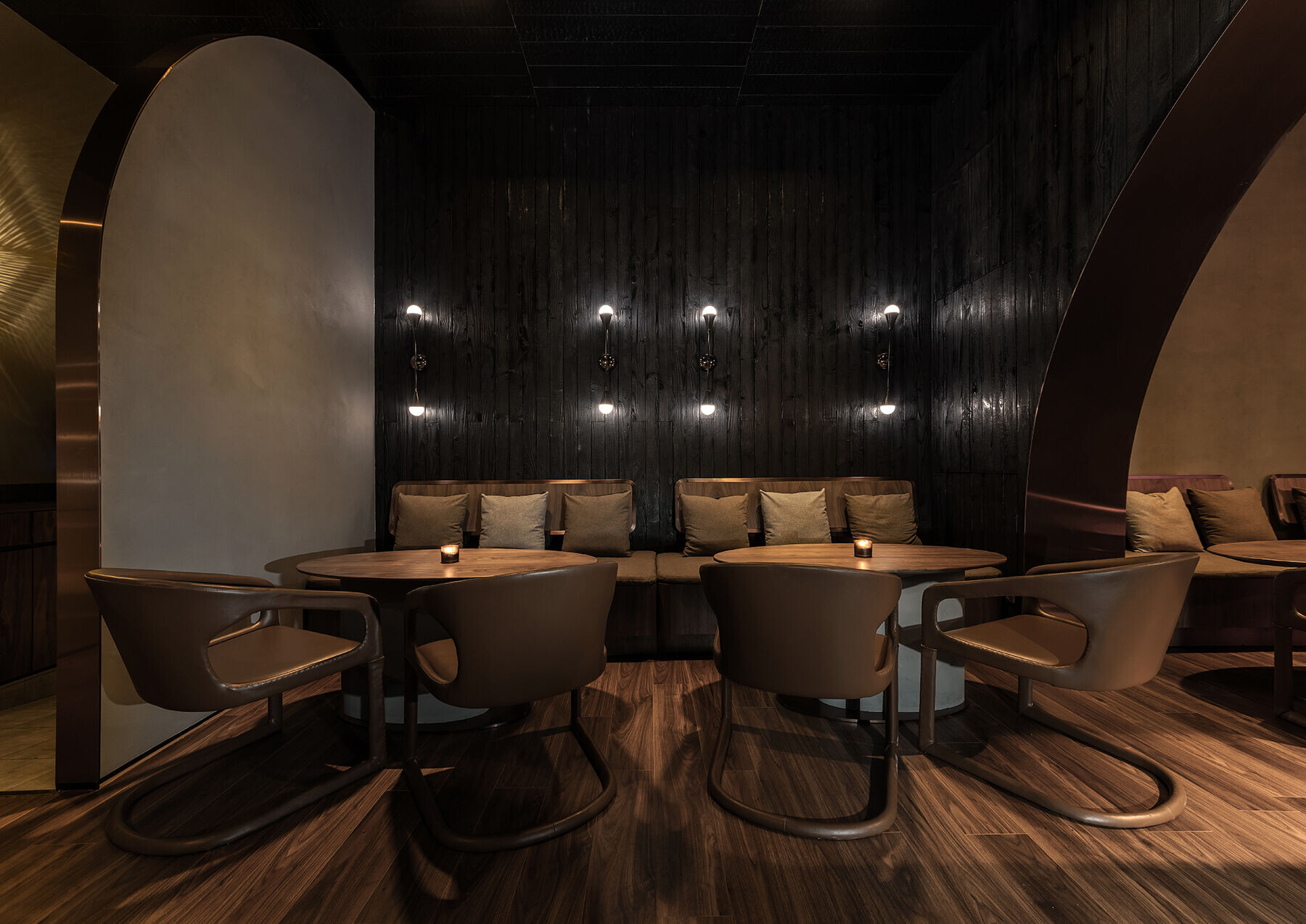 The bar area is the darkest room of all. Ceilings and walls are formed by black veneer, while the bar tables are a dark wood. The logo in the center of the wall glimmers happily, while also casting shadows upon the backdrop.
The open wine bar subtly blends into the surroundings. The bartender's space is not limited to the bar. Instead, they're free to chat with customers face-to-face.