On the big roof there are various large and small openings, and we have a semi-outdoor "terrace-living" closed to the town.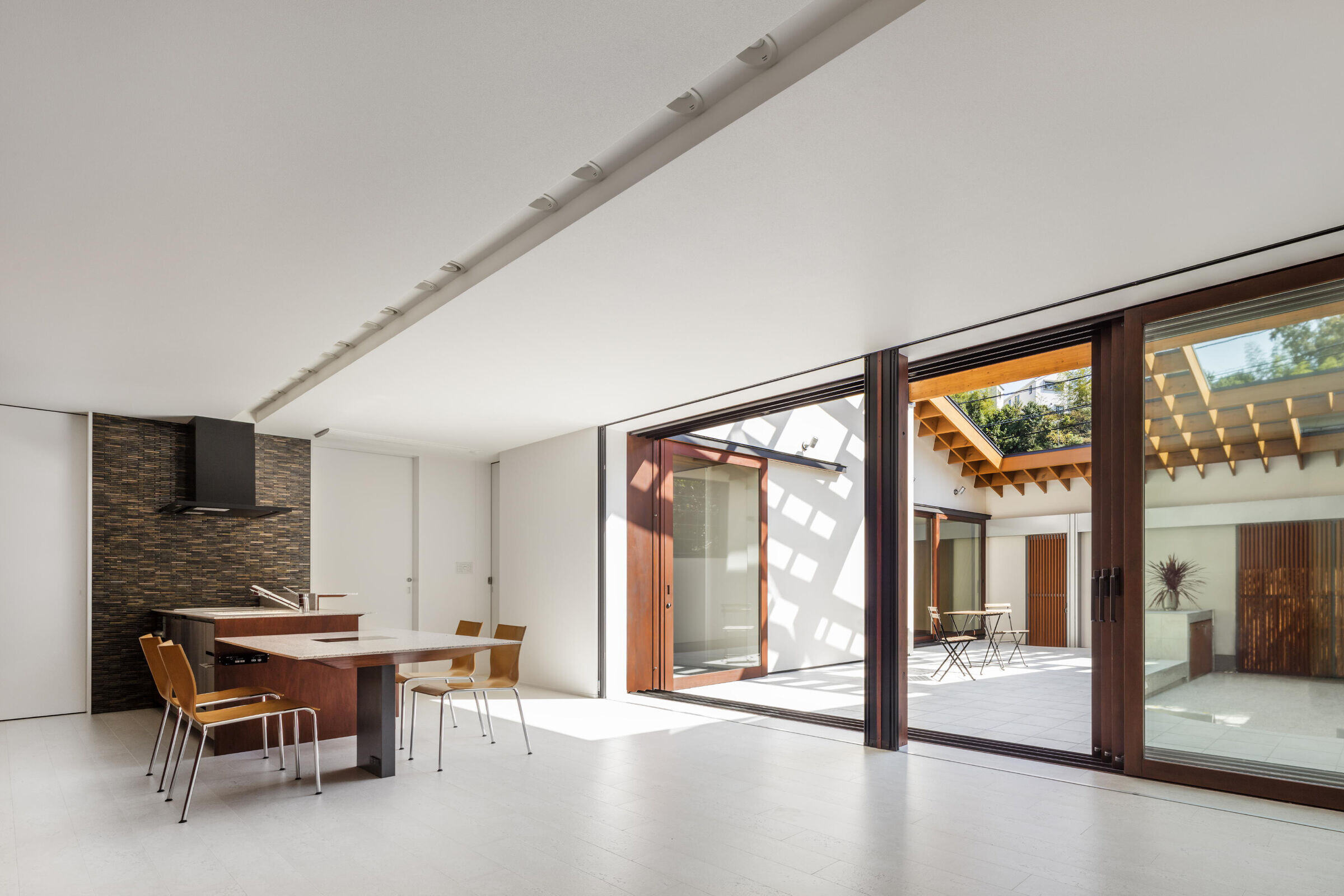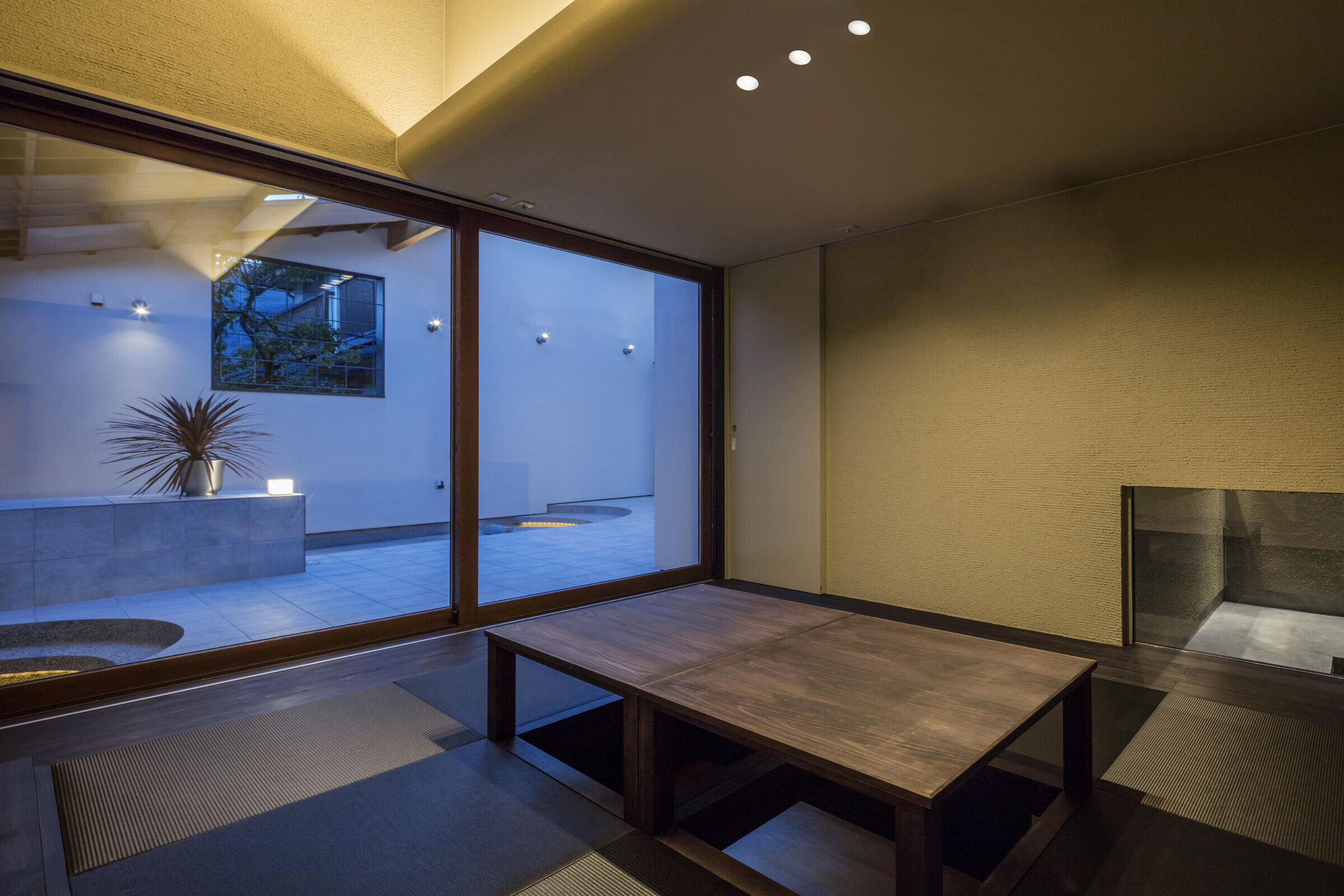 By setting ambiguous living space between indoor and outdoor, you can enjoy various sunshades and shadow spaces depending on the season and time. It is a house where you can live while choosing a favorite place, such as reading, playing with a dog, taking a nap, and having a meal.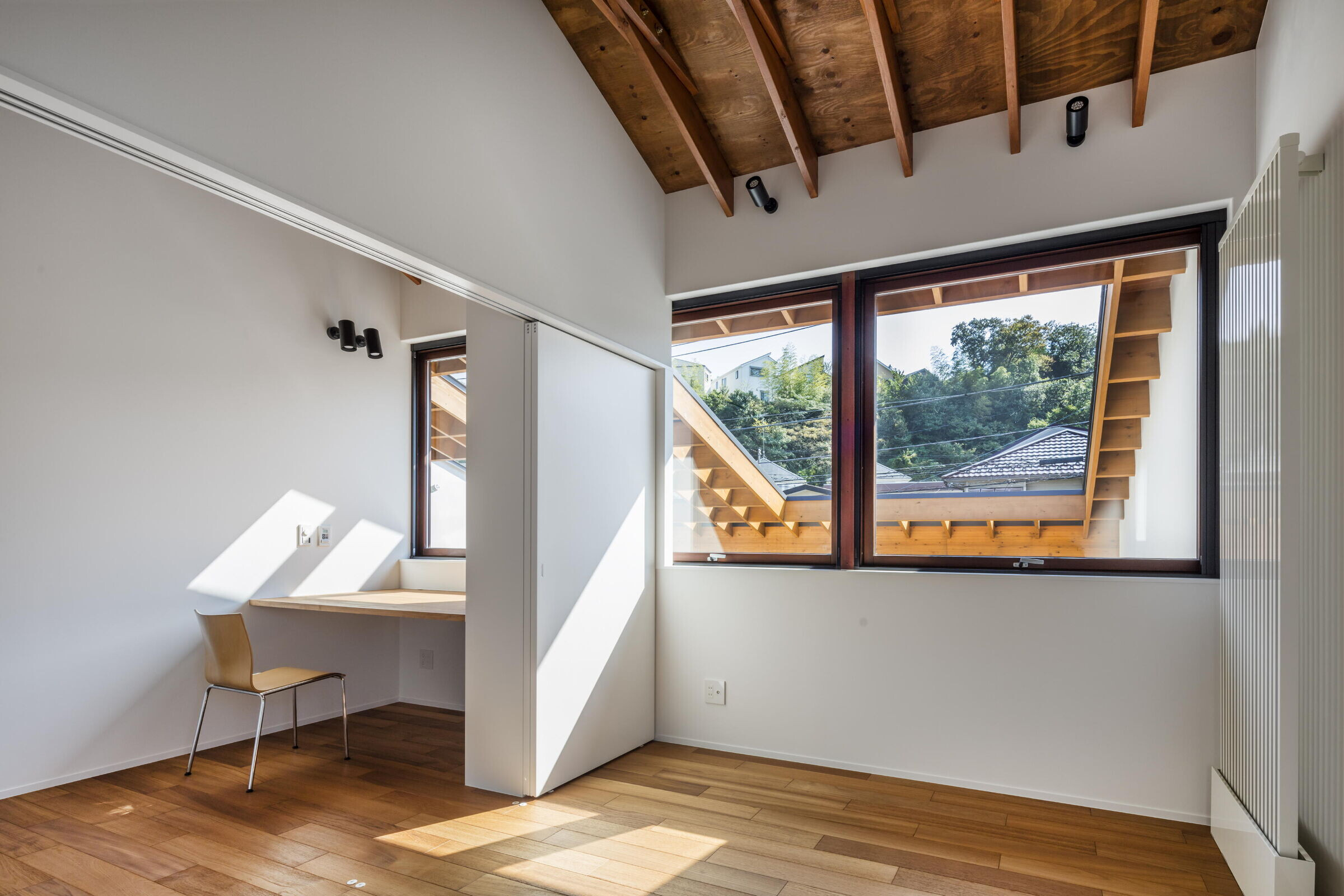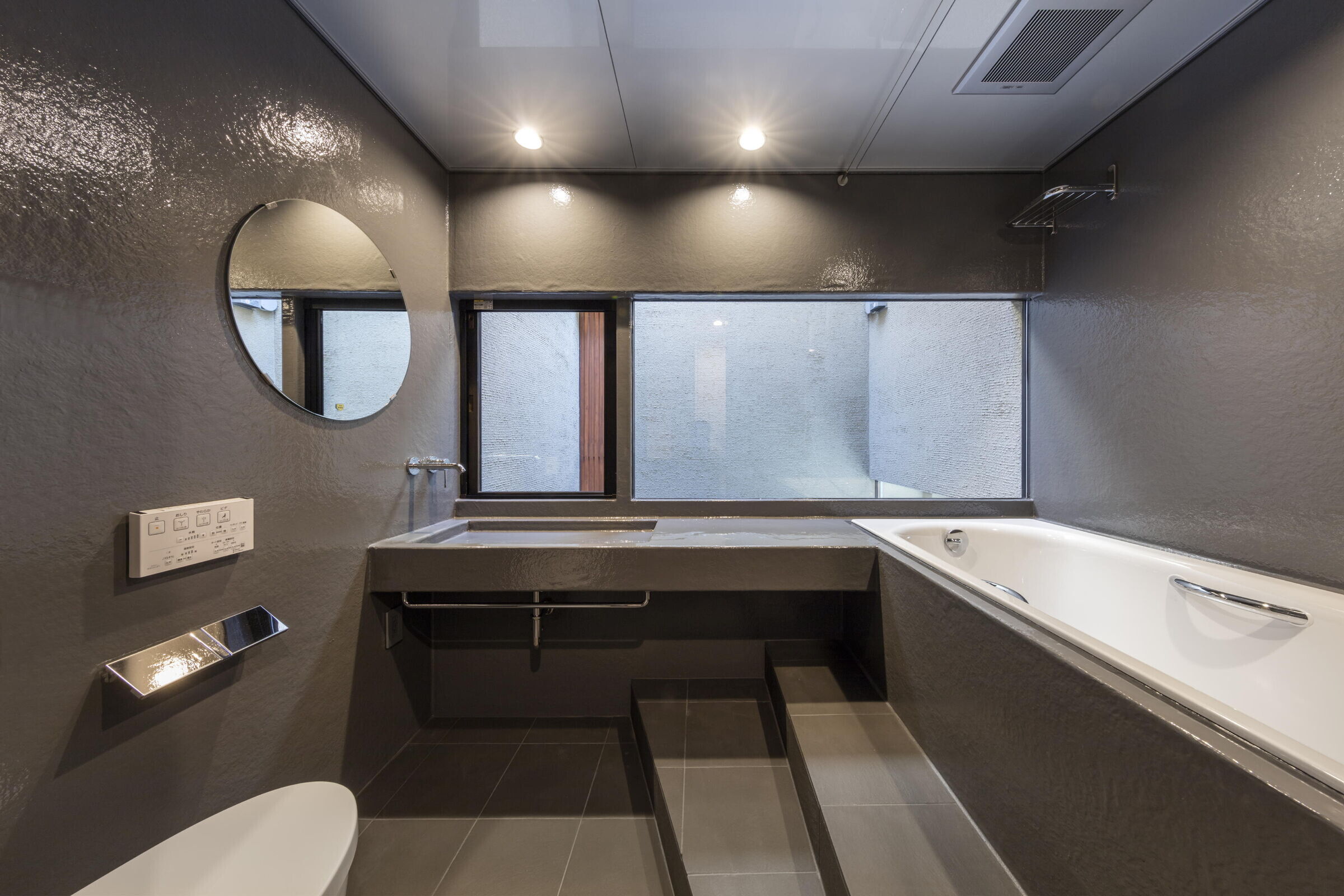 In addition, despite obtaining the maximum area within a limited coverage rate (Japanese low), we set the building back from the road and further reduce the height of the roof to give consideration to the surrounding environment.