Shimokita College is the project that is part of the urban development around the track site due to the underground construction of the OdakyuLine. We proceeded this educational dormitory project aiming to provide residents new encounters and learning while living there. While the main residents of the dormitory are university students, working adults can also move in. In addition, high school students can be also accepted in a short-term program of 3 months.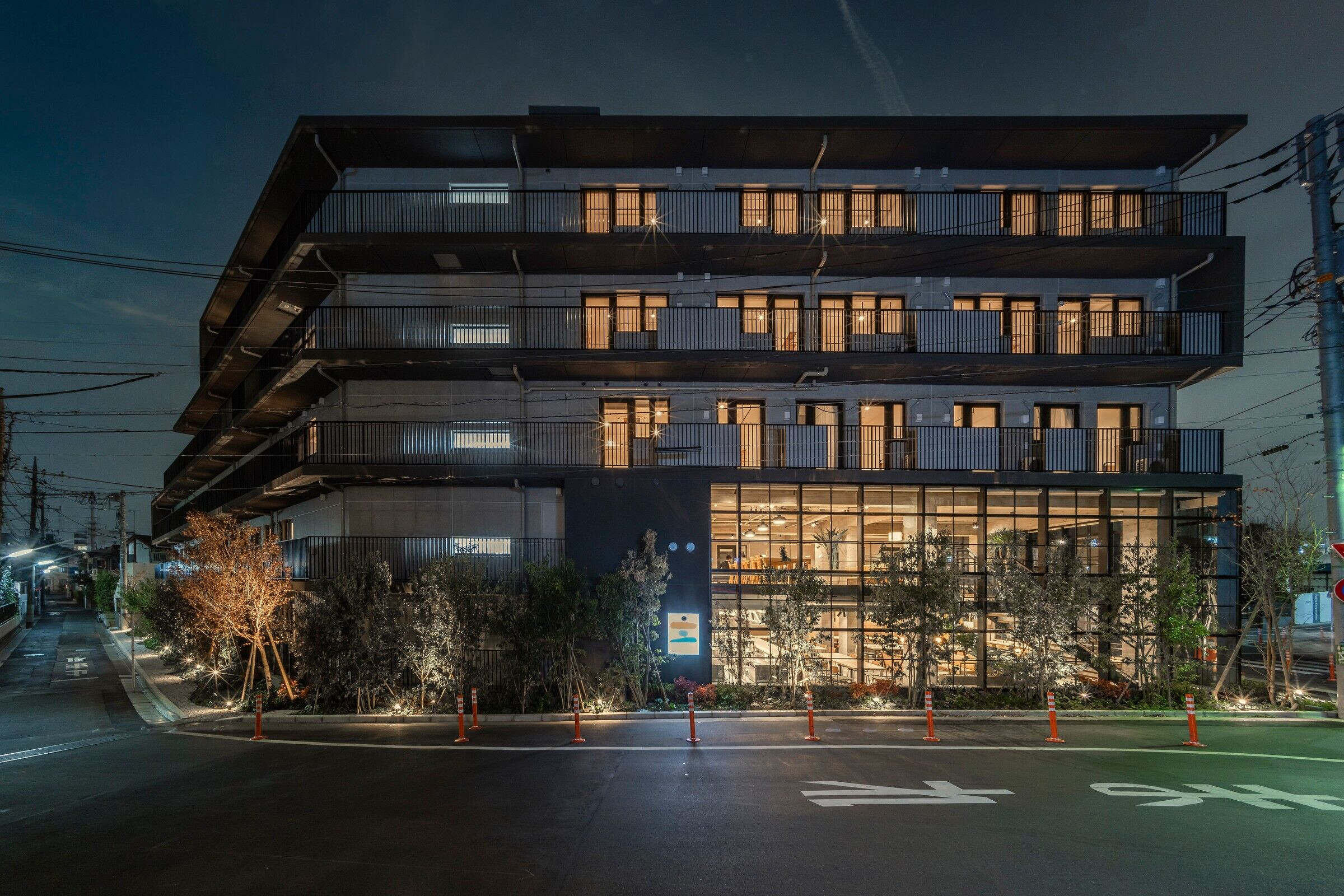 The site is adjacent to the track site and surrounded by residential areas.The dormitory is 5 floor building with 102 private rooms.The exterior is a nested design that takes advantage of the shape created by the shaded diagonal and horizontal lines.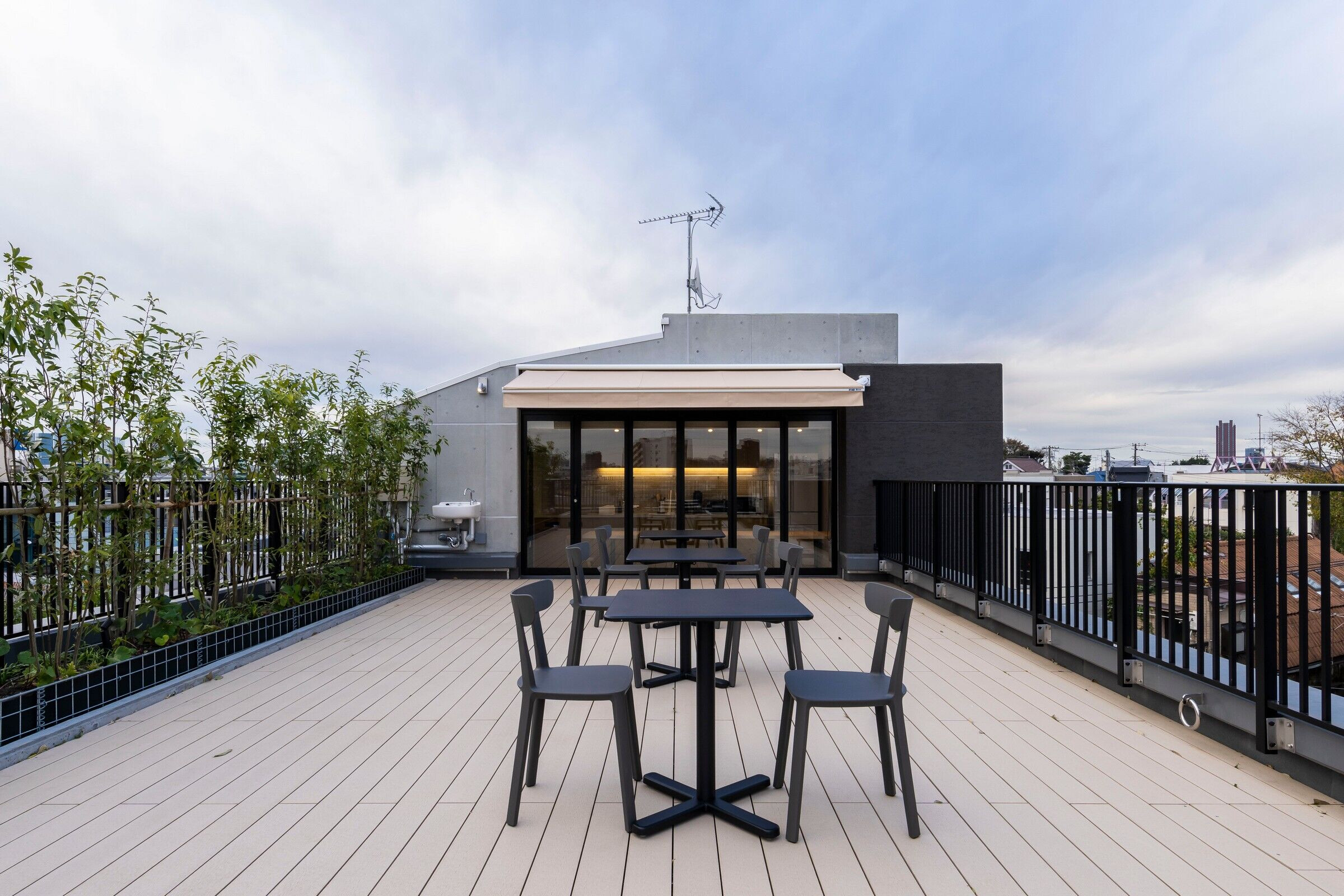 We made the architectural plan so that open and spacious space is created by arranging an open ceiling dining room in the southeast corner facing common open space. By doing this, we aimed people gather naturally and form a community there.
We made community space between the private rooms on each floorso that unexpected encounters and communication between dormitory students can be occurred; such as a dining room on the 1st floor, a common kitchen on the 2nd, 3rd and 5th floors, a public space on the 2nd floor, a library on the 3rd floor, a common living room on the 4th floor, and a roof terrace on the 5th floor.Connecting these community spaces, elevator and stairs are set up in the center of the building so that communication can be occurred on the traffic line of daily life.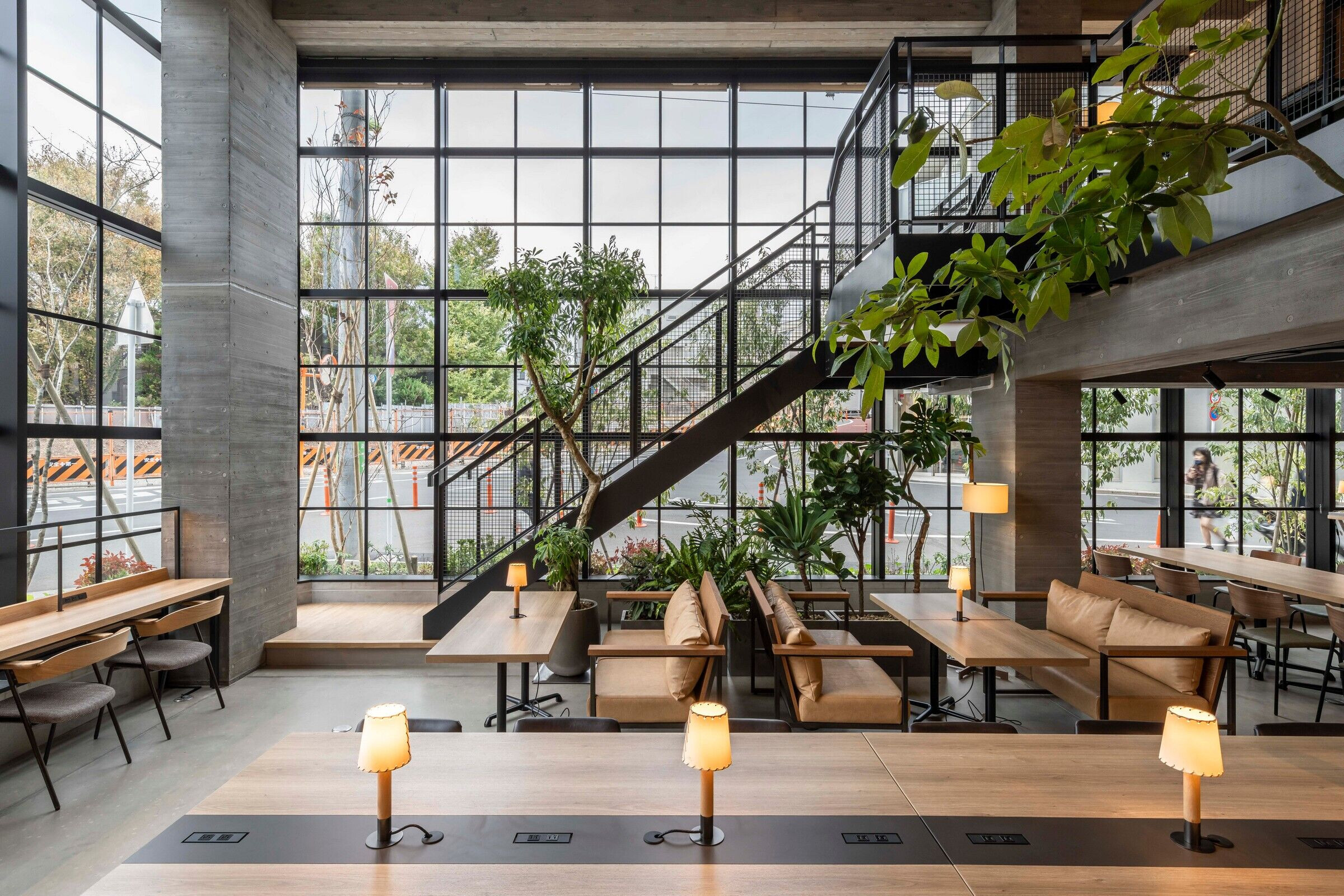 The furniture in the dormitory is carefully planned, consulting with the operator regarding from the selection to its design and production. We considered the shape, material, durability, and ease of use that suit each purpose of use.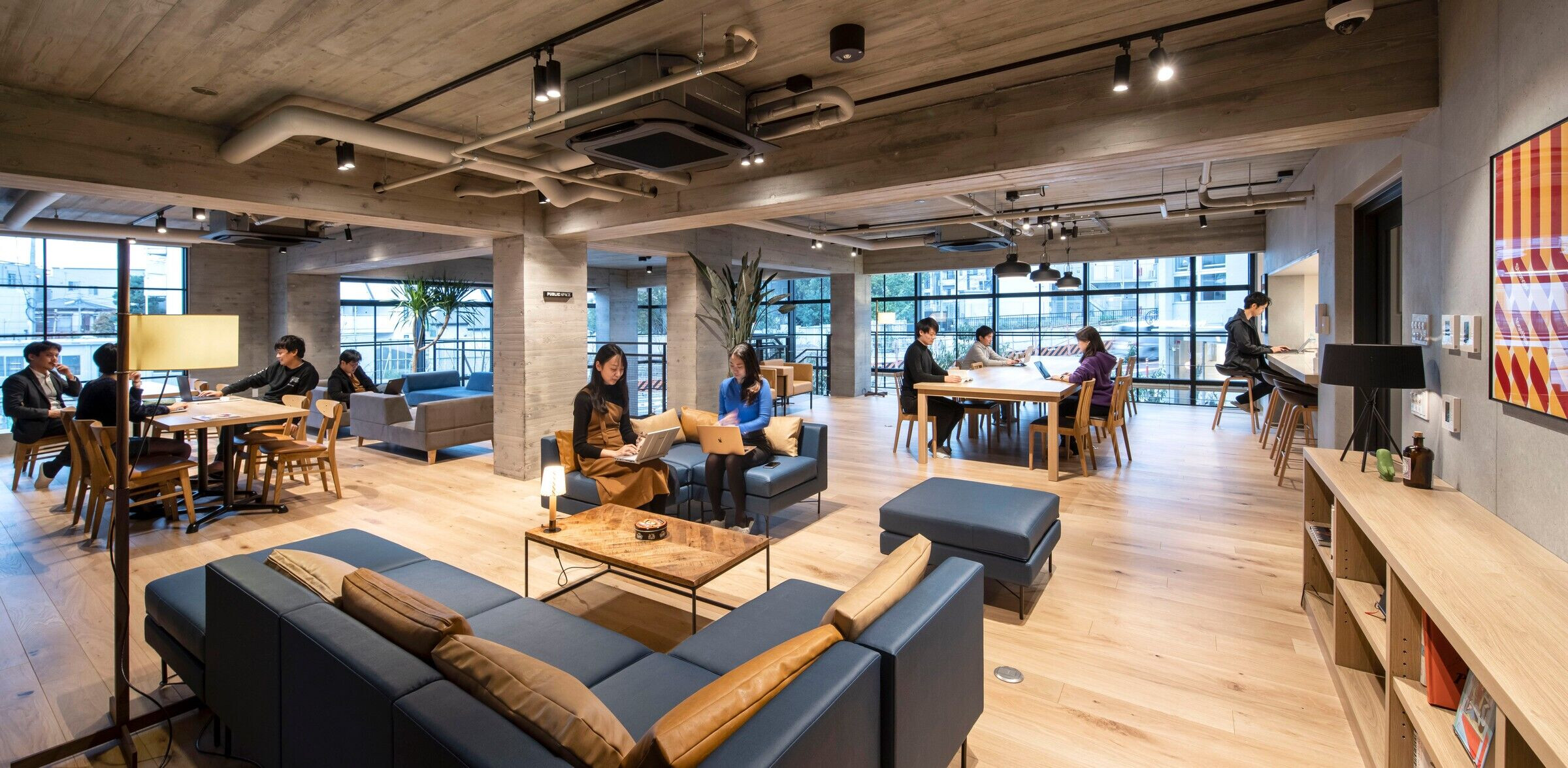 Shimokita College supportsdormitory students to find their own issues and take actions through daily lives and communication with various people.We hope thatthey will deepen relationships with the neighbors beyond the dormitory, resulting in human resource development who think and take actions about the future through Shimokita college.
Building owner: Odakyu Electric Railway Co., Ltd.
Execution design, design&supervision, constrction: Fujita Corporation
Planning, operation: UDS Ltd.
Operation partner: HLAB
Builtin furniture: seventh-code
Ready-made furniture: su+
Lighting design: Filaments inc.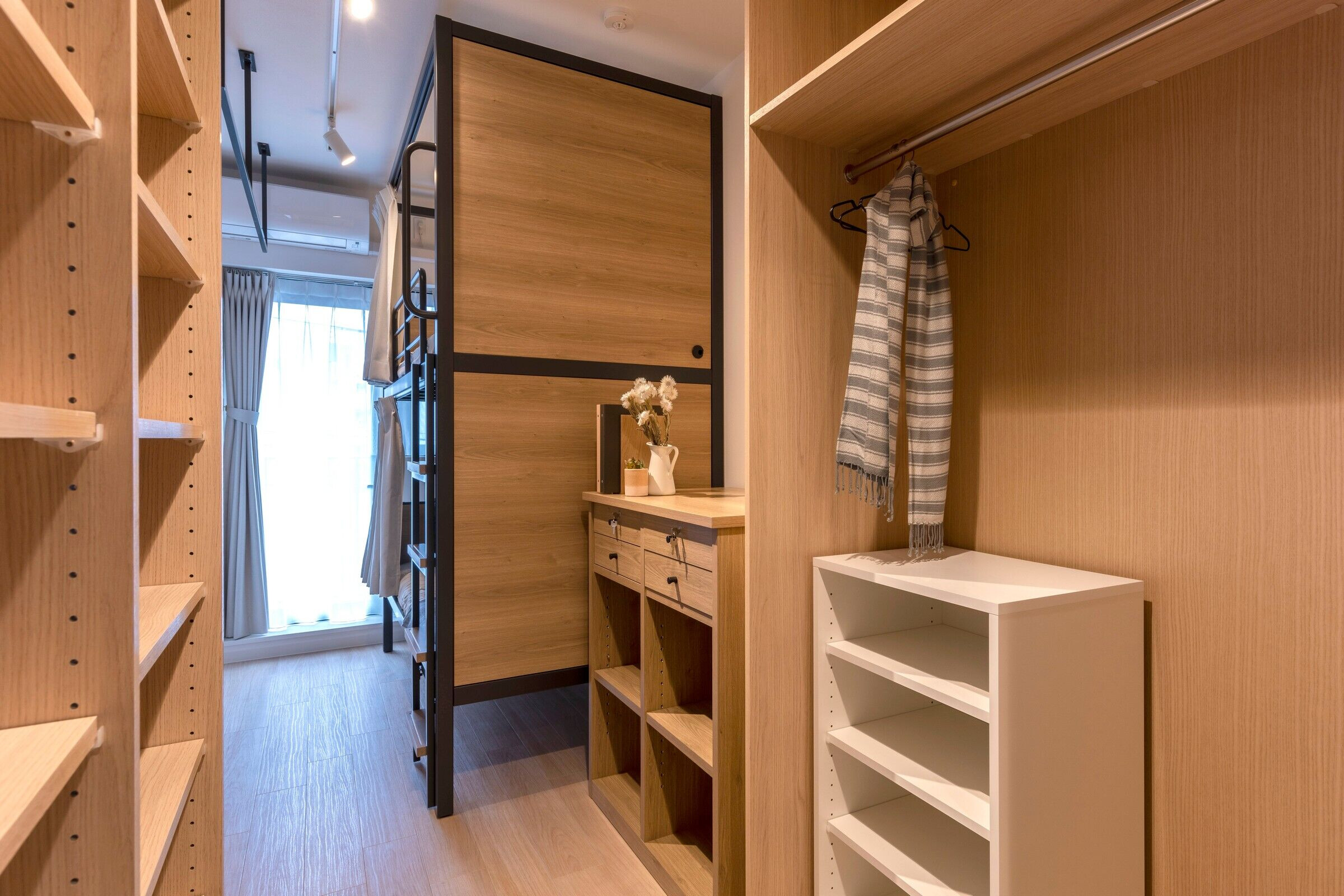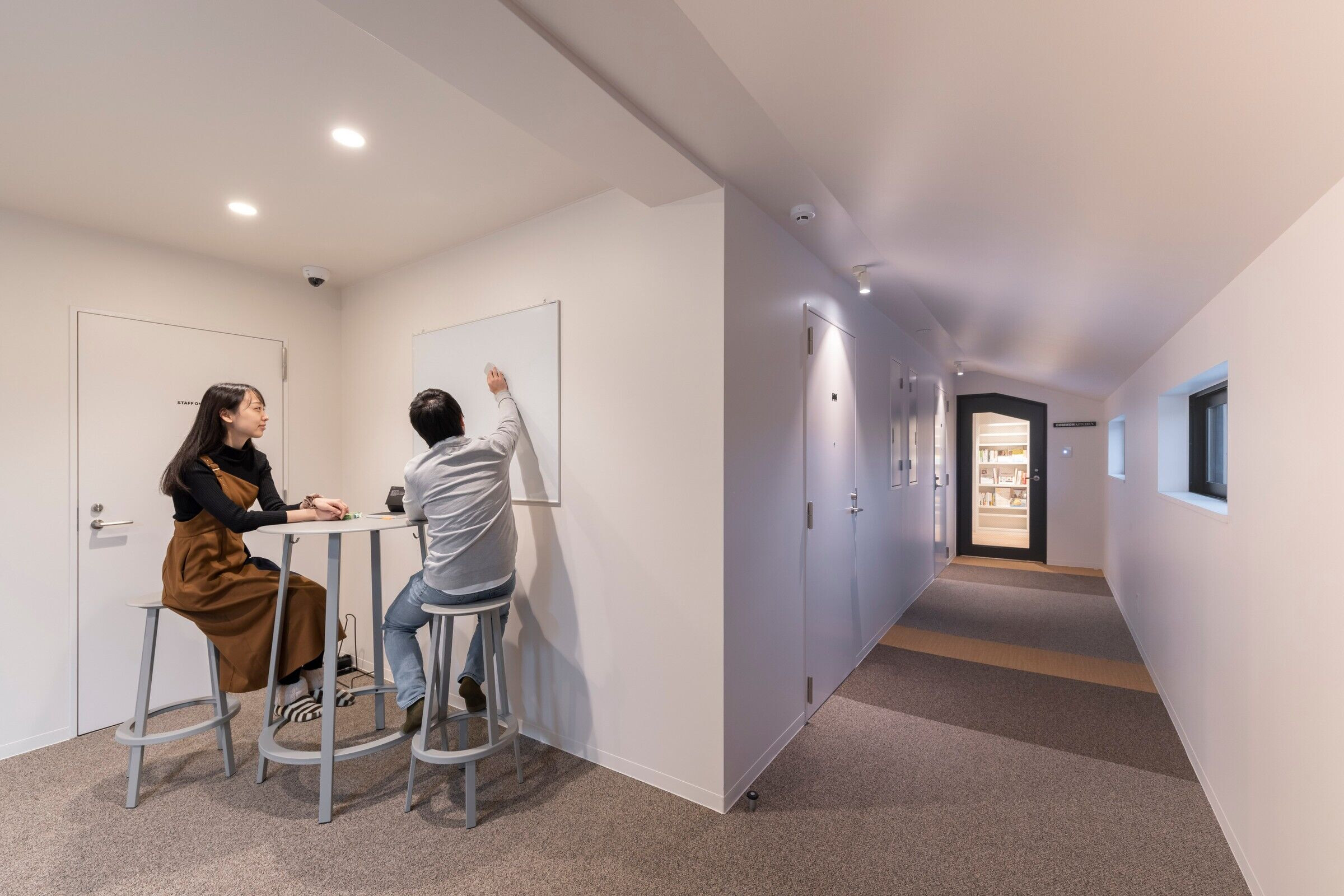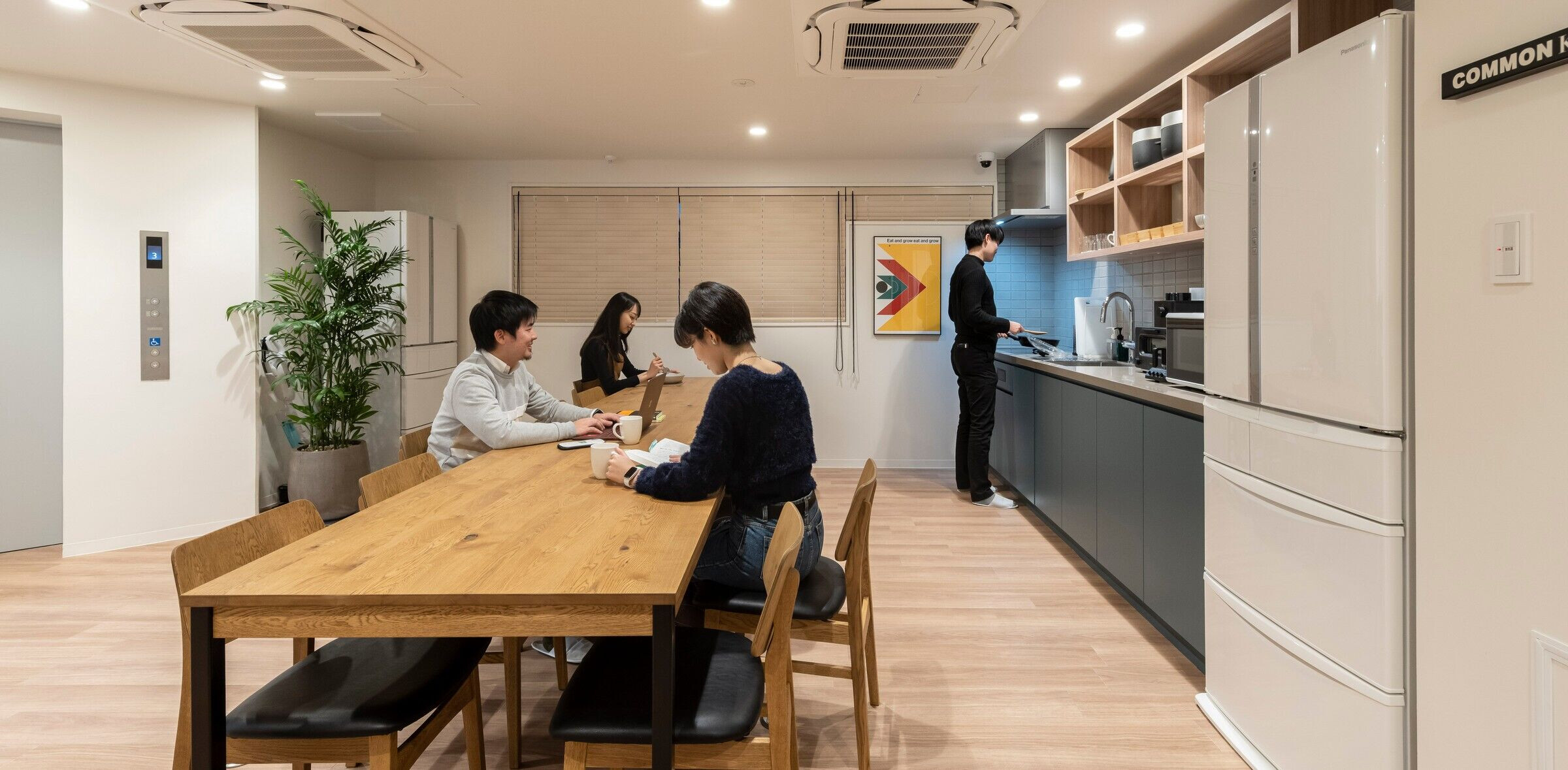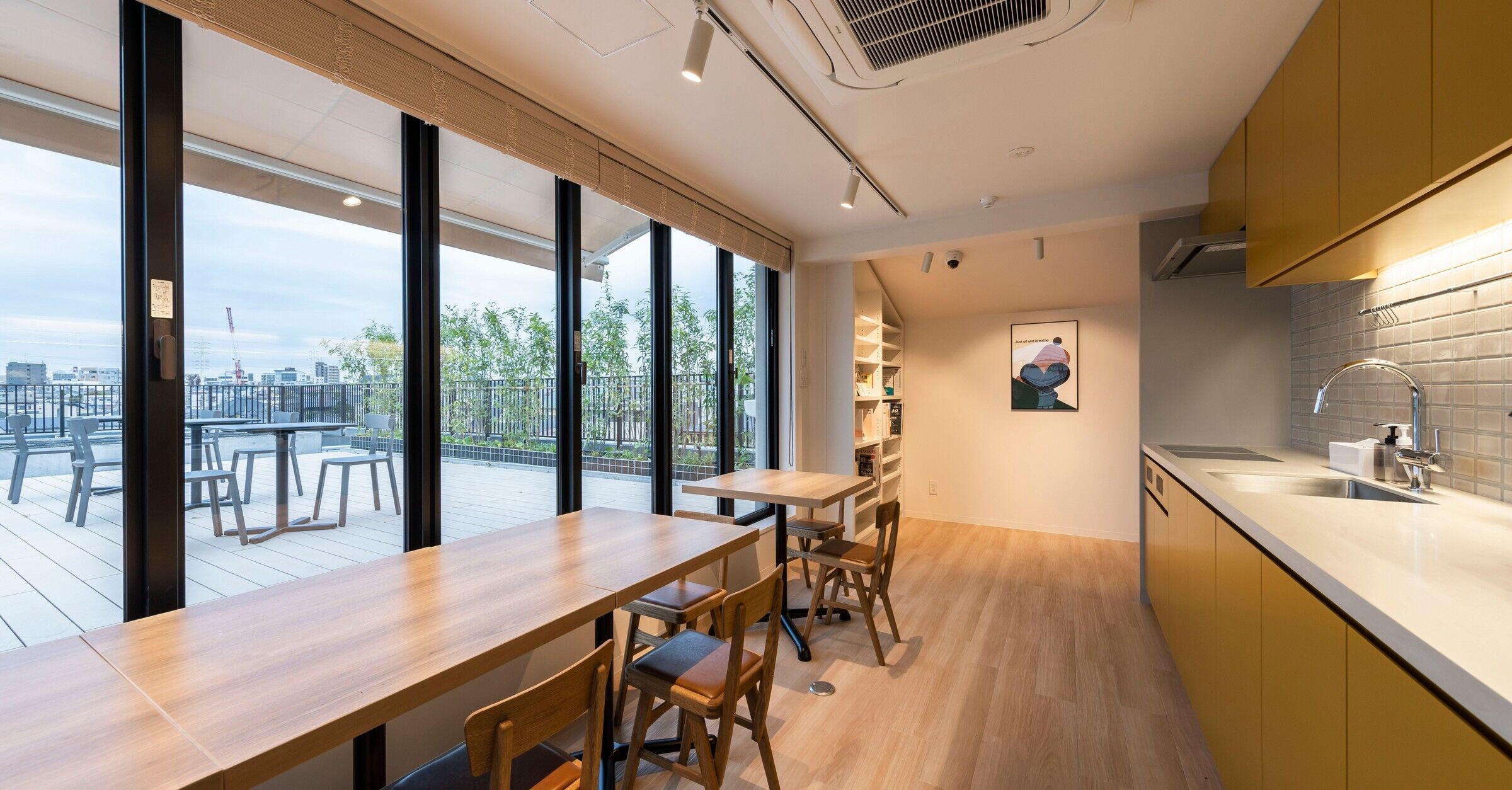 Material Used :
1. Facade cladding: Material type - Facade painting part: Jolipad, Brand - AICA
2. Facade cladding: Material type - Façade: Exposed concrete makeup finish + Landex coat, Brand - Dainichi Giken Kogyo
3. Doors: Material type - Steel door, shutter, Brand - Sanwa Shutter
4. Windows: Material type - Aluminum curtain wall, aluminum sash Product, Brand - YKK AP
5. Roofing: Material type - Asphalt single wipe, Brand - Nisshin kogyo
6. Flooring: Material type - Exterior floor: Wash-out finish, Brand - Yabuharasangyo
7. Flooring: Material type - Interior floor: Oak flooring pasted, Brand - Haretoke
8. Flooring: Material type - Interior floor: Tile floor carpet, Brand - TORI
9. Flooring: Material type - Interior floor: Multi-layer vinyl floor tile, Brand - TORI
10. Interior: Material type - Interior walls/ ceilings: Honzane Concrete finish + Landex coat, Brand - Dainichi Giken Kogyo
11. Interior: Material type - Interior walls/ ceilings: vinyl cloth, Brand - TORI