A reinforced concrete frame building from the 1970s, once used by a furniture store was converted and storeys added to make it into a large, multi-functional town building. Located on the edge of the old town of Steyr, this building, thanks to its height and its volumes, always had a prominent status. Through suburbanization – a phenomenon that also affects medium-sized towns like Steyr – it lost its original function. However the location and the volumes offered sufficient potential to give the building a second successful life by means of new functions and a fundamental new architectural interpretation.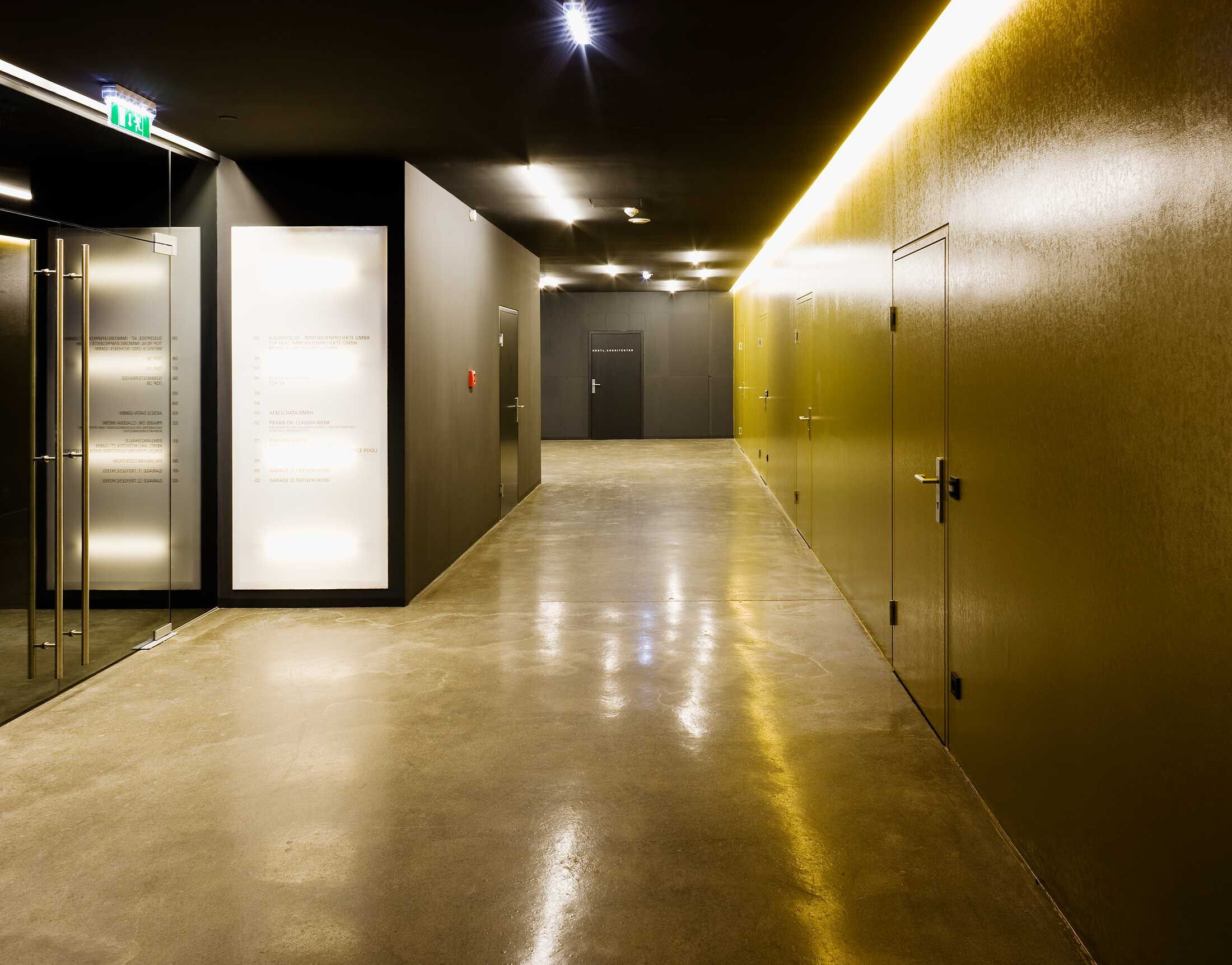 By adding levels to the tower element the proportions were drastically changed: out of a homogeneous object a recumbent and an upright element have been developed. Alongside the church towers of the neighboring old town the residential and office tower with its three new storeys is the only dominant vertical element within view and thus provides its neighborhood, Ennsdorf, with a widely visible landmark. The structure of the old building was changed totally: new series of spaces, new circulation routes, new functions and, of course, new facades were the main points of the programme.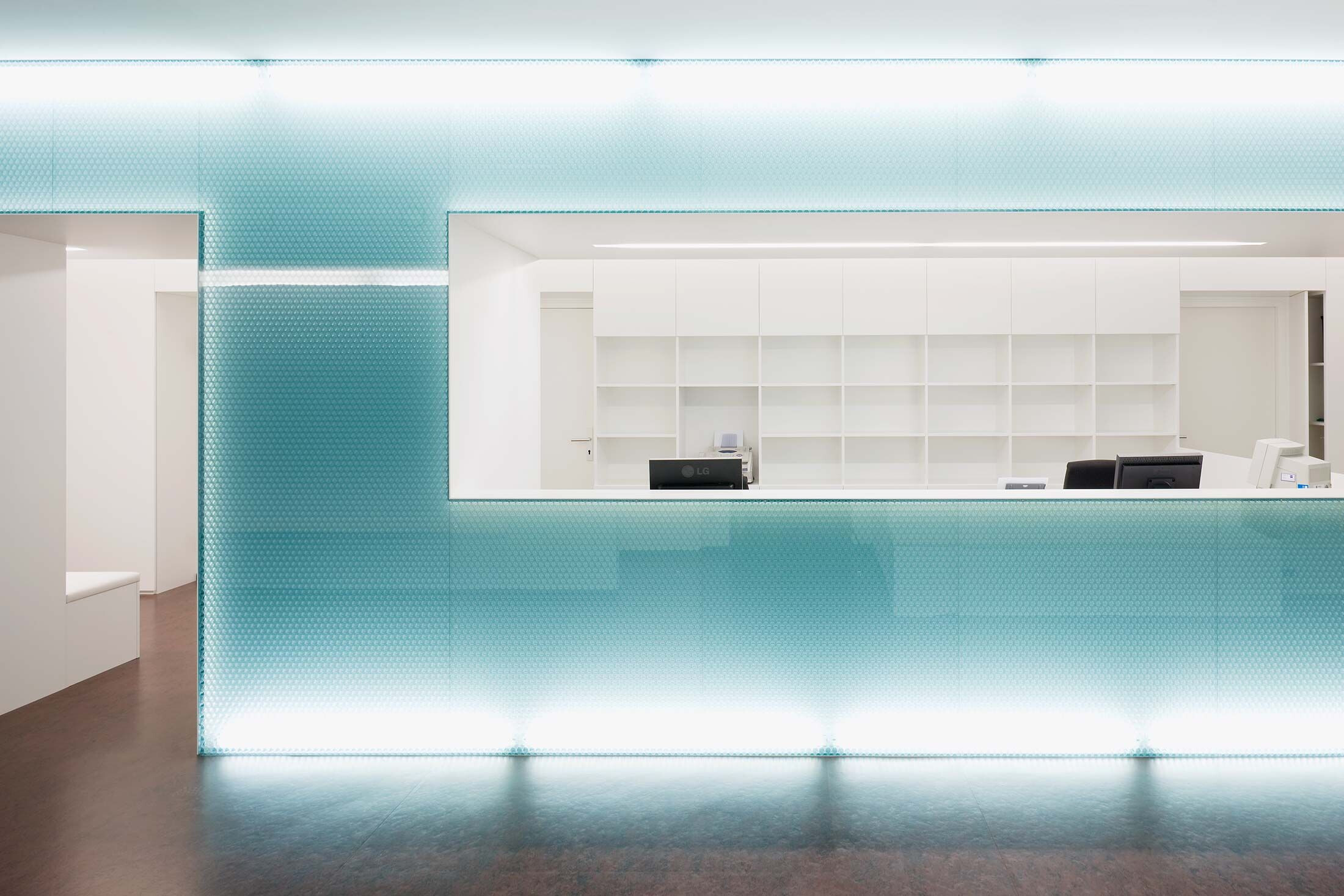 The reinforced concrete frame provided an opportunity to offer large lofts that not only match the industrial character of Steyr, but also reflect the urban feeling for life that is aimed at here. Many of these lofts have their own loggia. The roof terrace is open to all users and offers fascinating panoramas of the town silhouette. On the street side there are shops that, thanks to the public parking garage, are well frequented.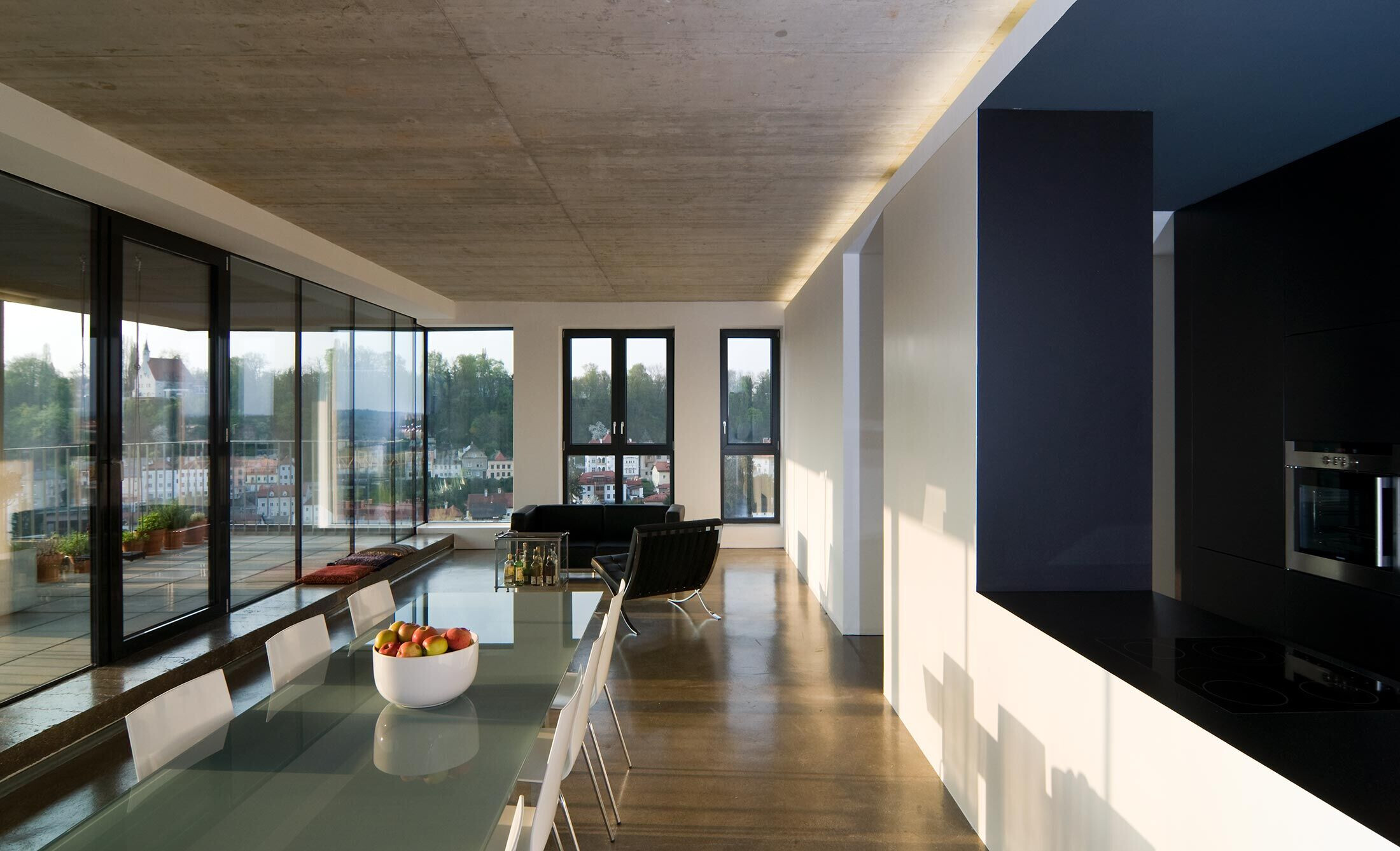 Access to the upper levels is form the rear of the building: a passageway extends from the busy Pachergasse through the building to the back, where a stair leads to a forecourt from which all the offices and apartments can be reached. From here the visitors enters a lobby with lifts or uses a spectacular cascading staircase that leads to the access decks. On all levels the decks also function as balconies that, through use, transform into a kind of stage. The most striking element and one that creates a strong sense of identity is, however, the facade that has a special articulated rhythm in a warm shade of gold.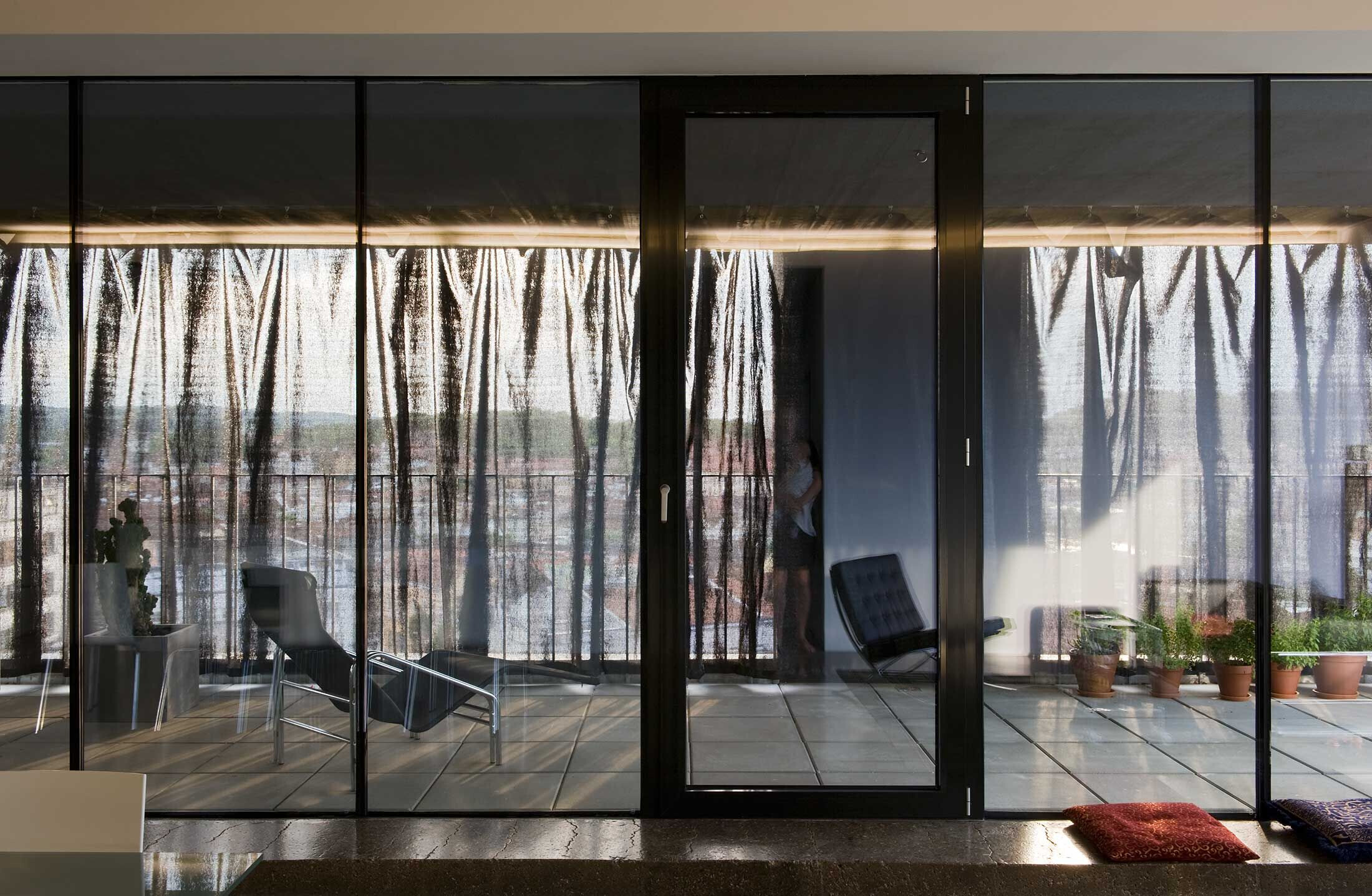 The artificiality and elegance of this colour clearly distinguish this building from what is visually familiar and established. The rendered columns and beams that create this rhythm disappear into a homogeneous texture that can also be read as a kind of message to the air space above the town: here a light, elegant, urban buoyancy is signalized that suggests very different moods to most of the local building substance.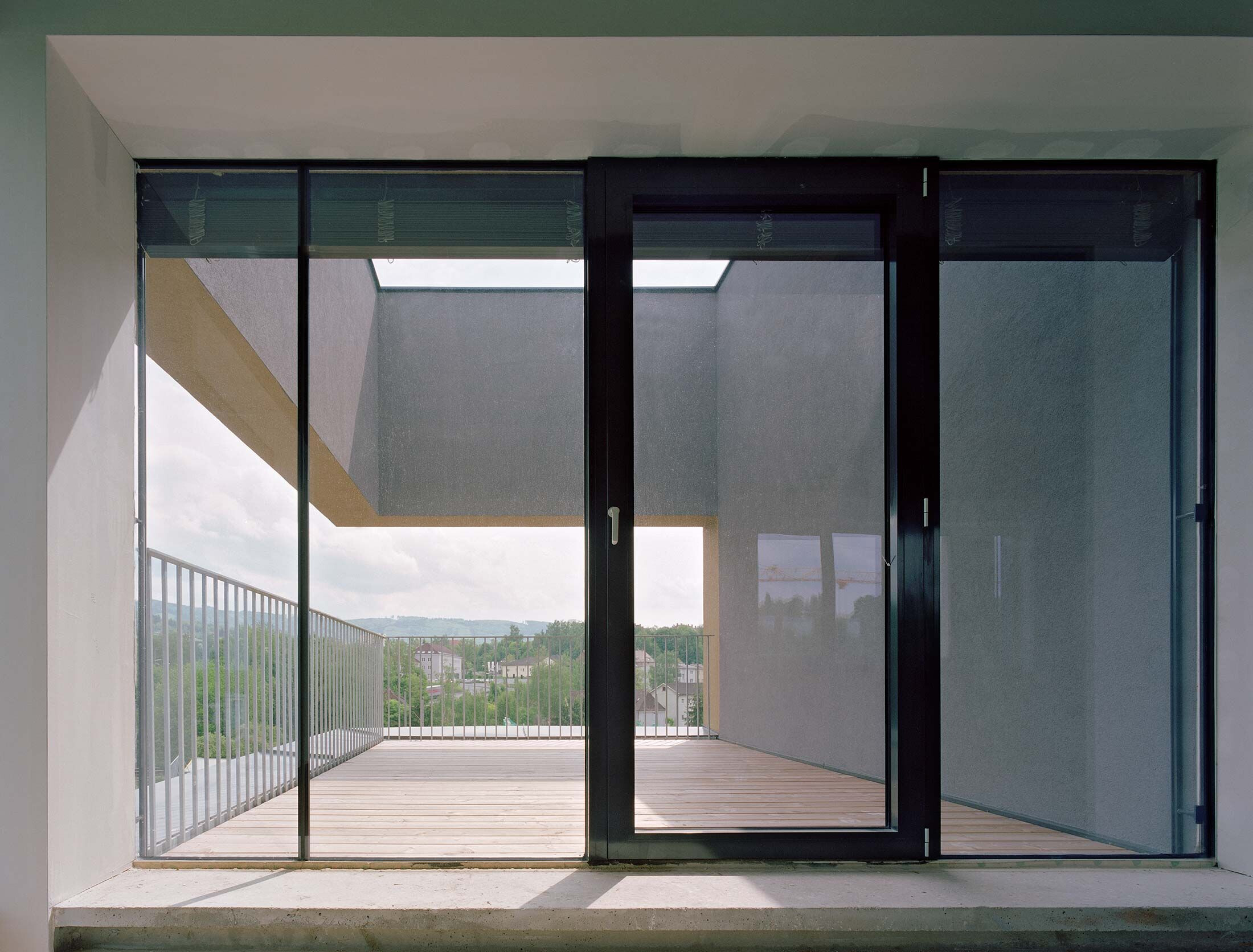 The building presents itself as a multi-functional appliance in which the individual units can be ascribed different uses, as called for (Matthias Böckl, In Space and Texture HERTL.ARCHITEKTEN, 2009, Page 196).