Tarkett intended to make a statement in New York City with a unique space that redefines the expectation of a product showroom. Doubling in size to showcase all of the company's brands under one roof, the primary purpose for the Atelier is to connect with customers and provide a place where designers can work, play, and be inspired.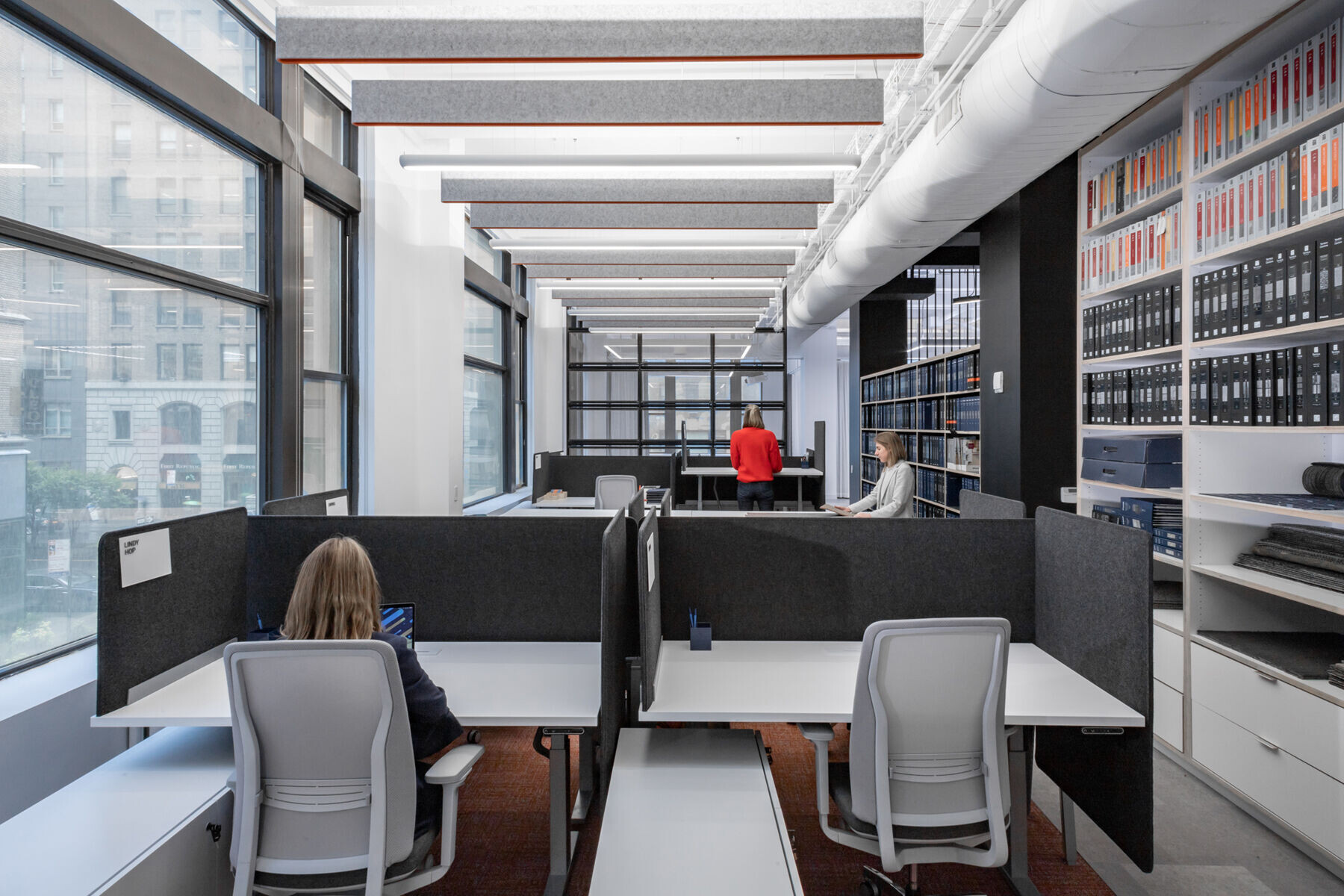 Focus groups with the local design community revealed the need for more than a place to collect samples and meet with product sales representatives. Designers sought a live "Pinterest" experience - where materiality and texture are critical in offering a tactile, collaborative experience in which to engage clients.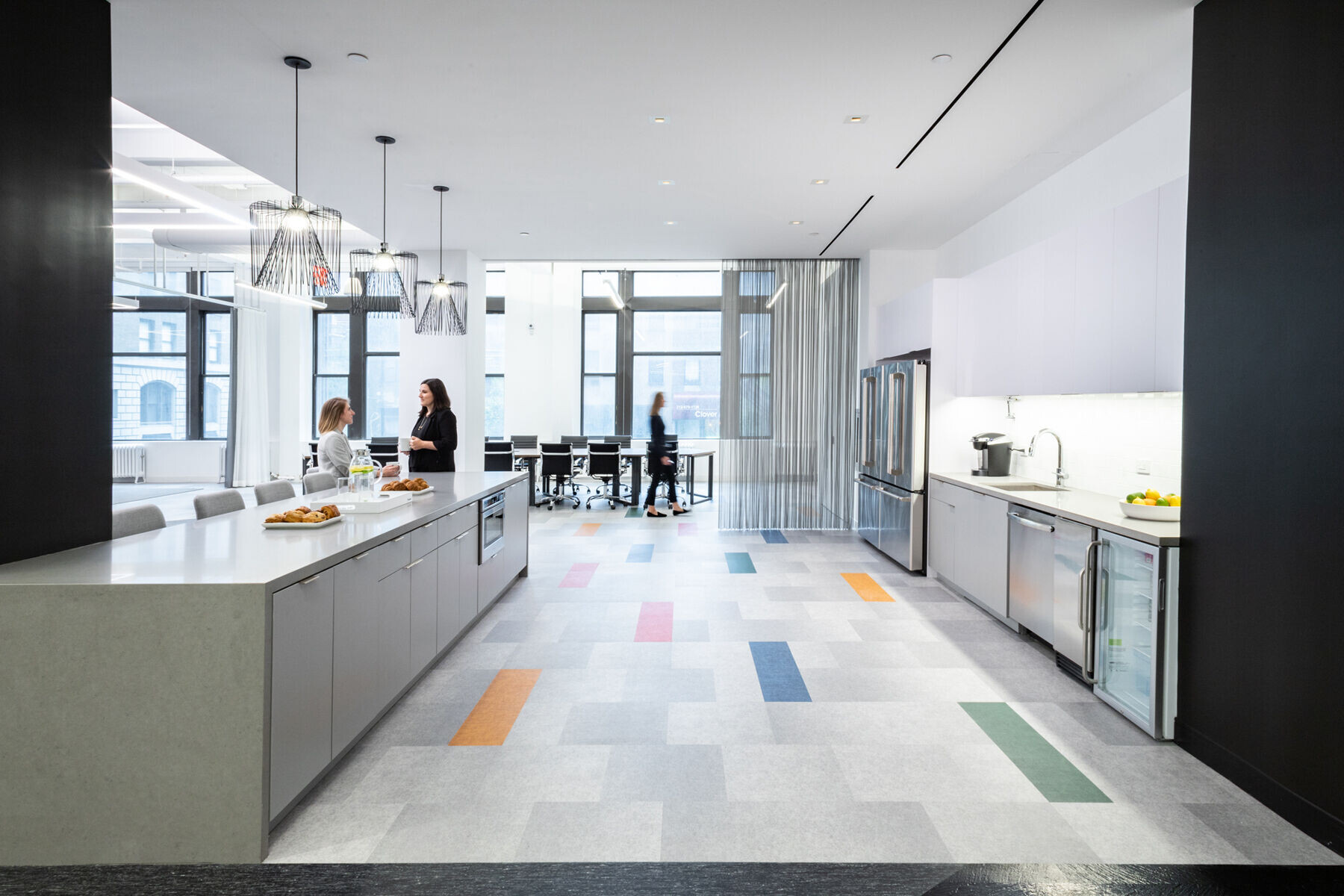 To create a "wow" experience for Atelier visitors, the design team focused on impactful, emotive, and experiential spaces that blur the lines between showroom, workspace, and creative studio. Hospitality zones, an open sampling showroom, and touchdown work areas are augmented with spaces for rotating exhibits to keep the experience fresh.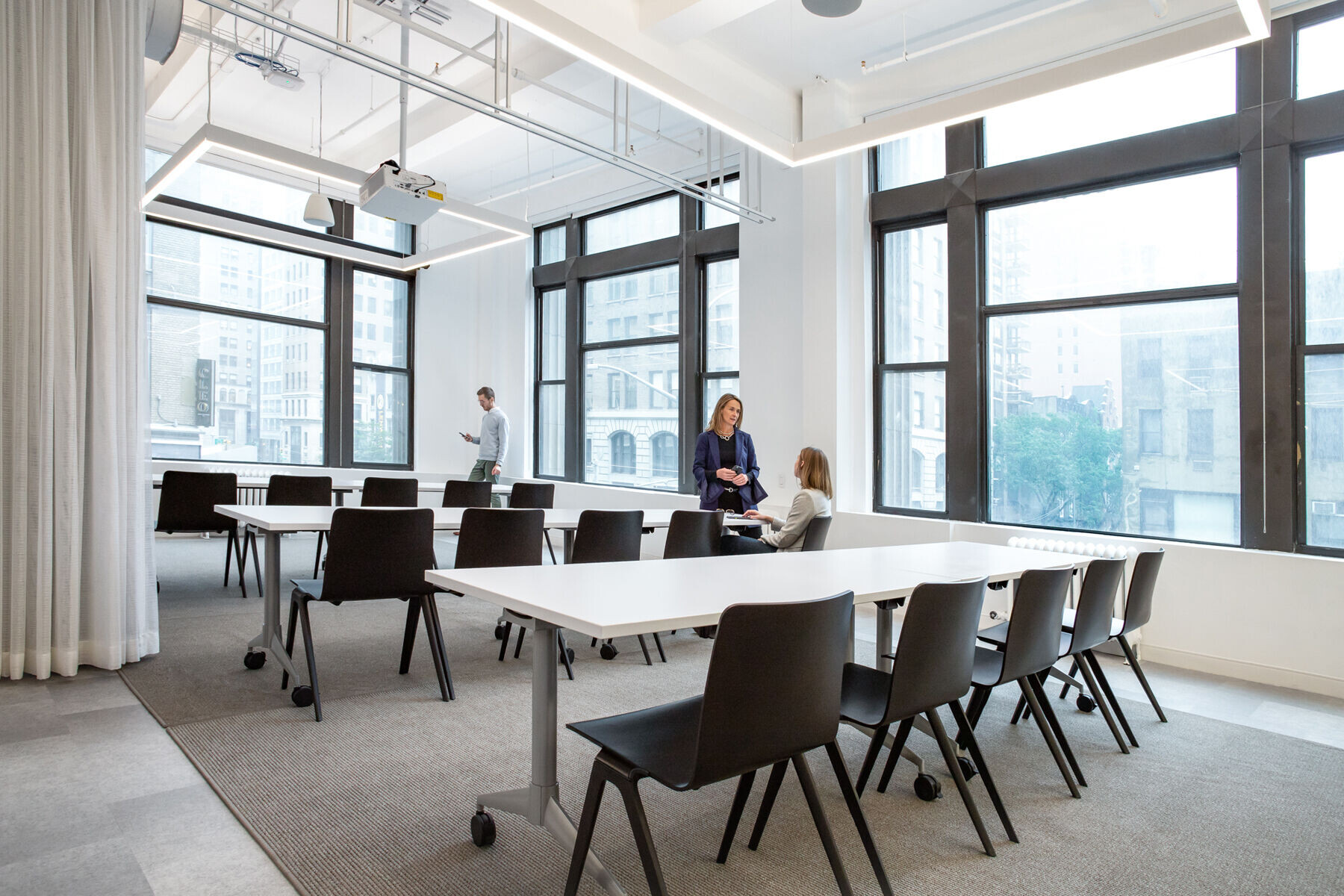 To reflect New York's dynamic culture (and the variety in Tarkett's product line), the palette spans from neutral backdrops to highly colorful environments and attention-getting features like neon signage and a graphic linoleum wall. The result is a balanced space with an energy all its own. Now, let's dance!