The original construction of CAN RAJOLER dates from approximately before the 19th century, although we do not know the exact year of the initial construction, it has returned to life thanks to Cases Singulars de L'Empordà and the project of the architect Glòria Duran Torrellas that has carried out the rehabilitation, interior design and design of the outdoor spaces and swimming pool.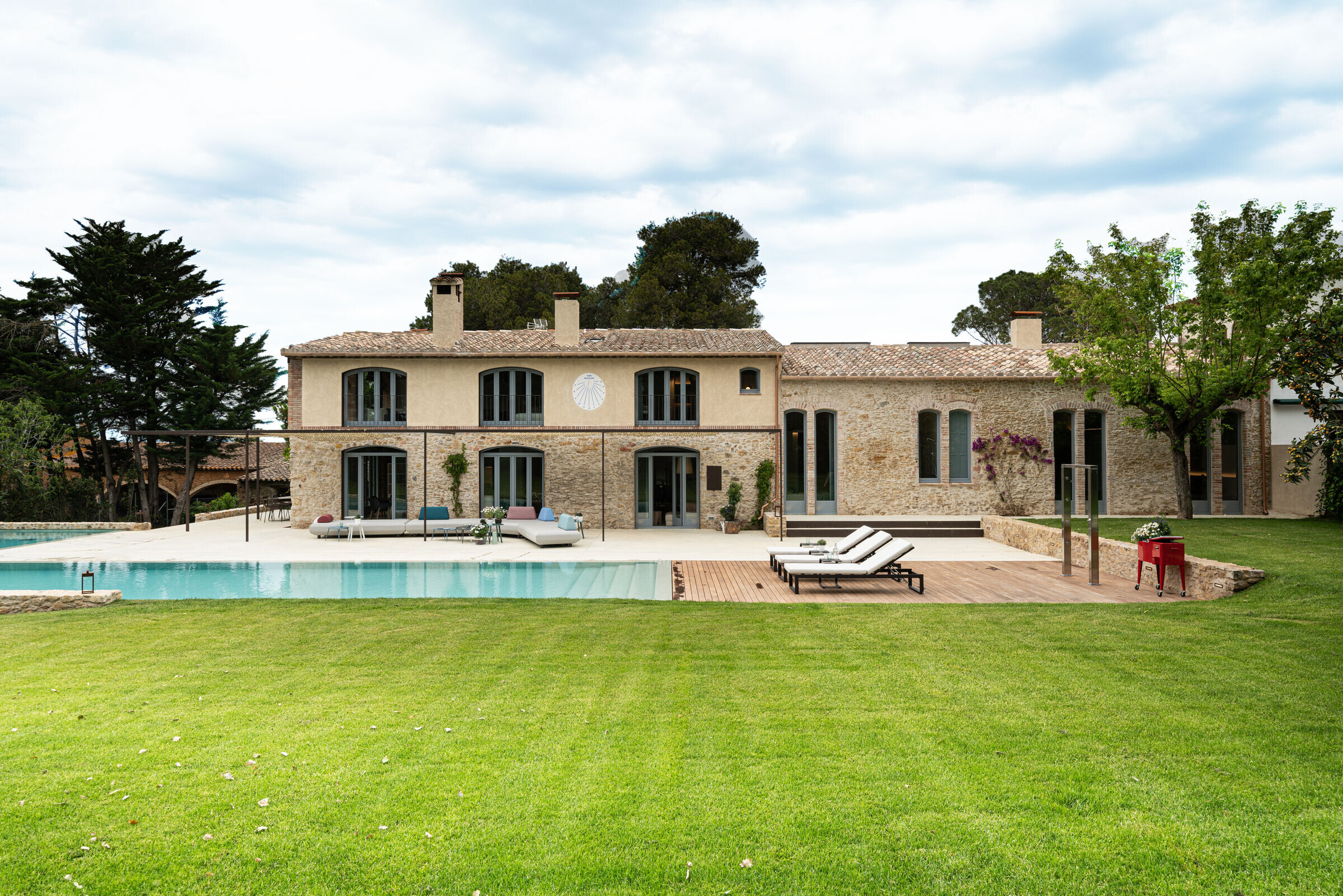 CAN RAJOLER was one of the small artisan ceramic manufacturing factories that existed in Catalonia at the end of the 18th and 19th centuries, for this reason the building has ventilated façade areas, which served to favor the drying of the tiles, as well as the ovens for their previous cooking, which are still preserved. Hence also that the name of the street is La Fábrica (the factory) and the street behind is Avi Rajoler (Grandfather who made tiles).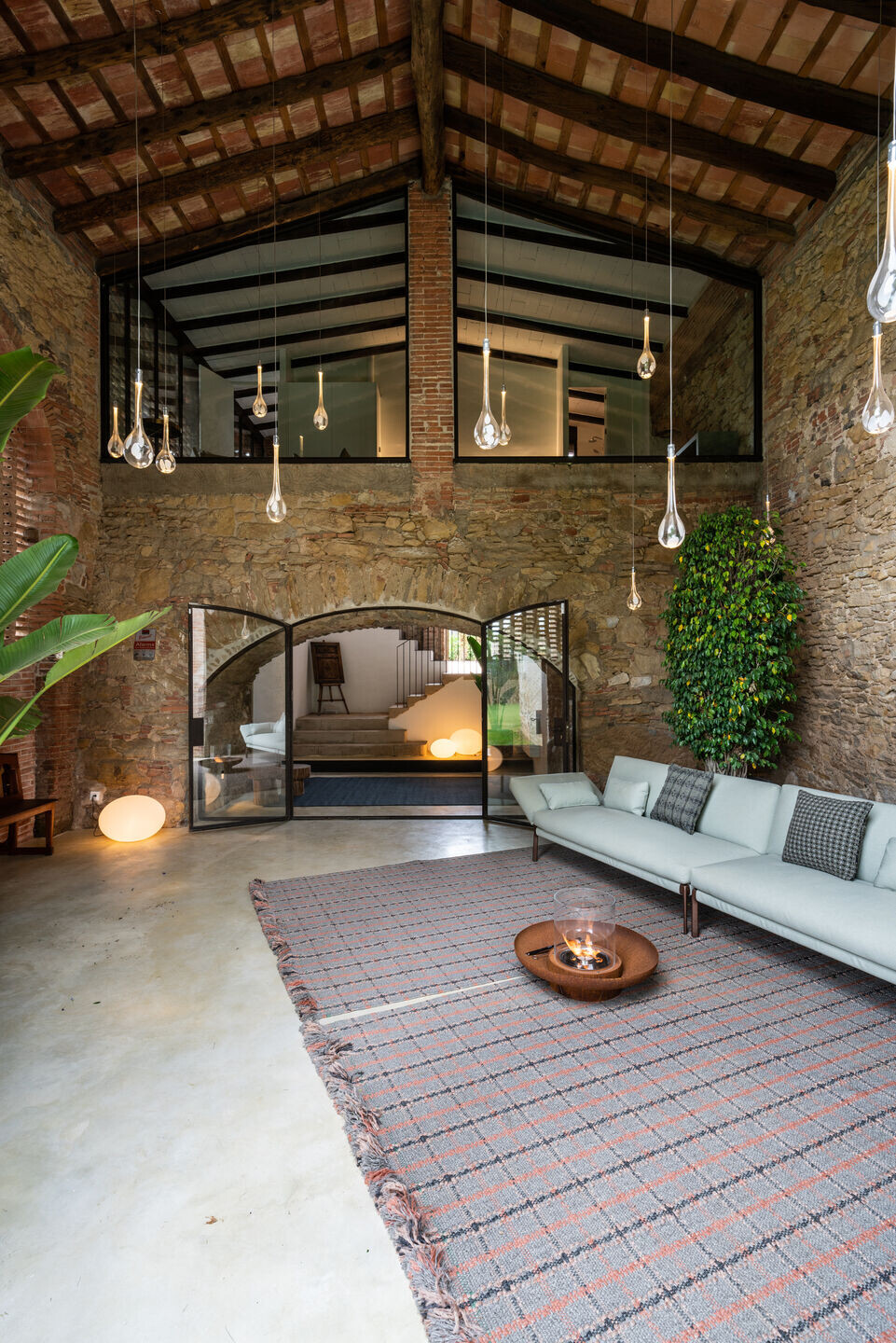 The buildings that we find in the farm are, the main construction of ground floor and first floor for housing and an auxiliary construction of ground floor where the SPA, a sauna, a gym and a complete bathroom are located, as well as a large porch with living room, dining room and barbecue. And a porch attached to the street façade, intended for a garage, with capacity for four cars.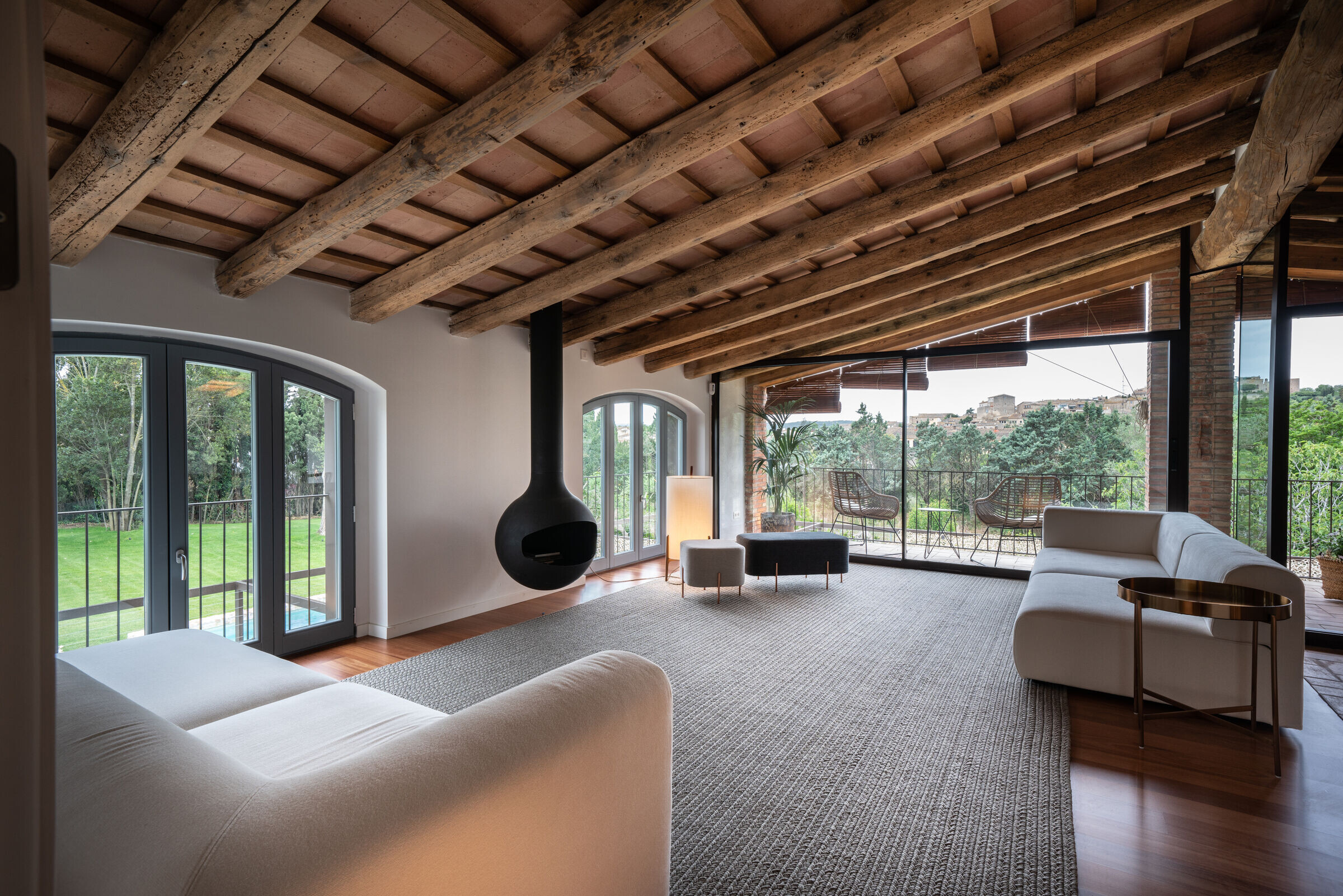 After the rehabilitation, in the day area, in the body of two floors, the location of the kitchen has been inverted to relate it to the garden and the auxiliary construction. A more open and flexible space has been created that includes living room, dining room and kitchen, and the night area in the longitudinal body of one floor.
On the second floor of the main body of the building, we find the master suite with bathroom and dressing room, a courtesy bathroom and a large living room-study facing a terrace / porch with magnificent views of the hill where the medieval nucleus of the town of Pals.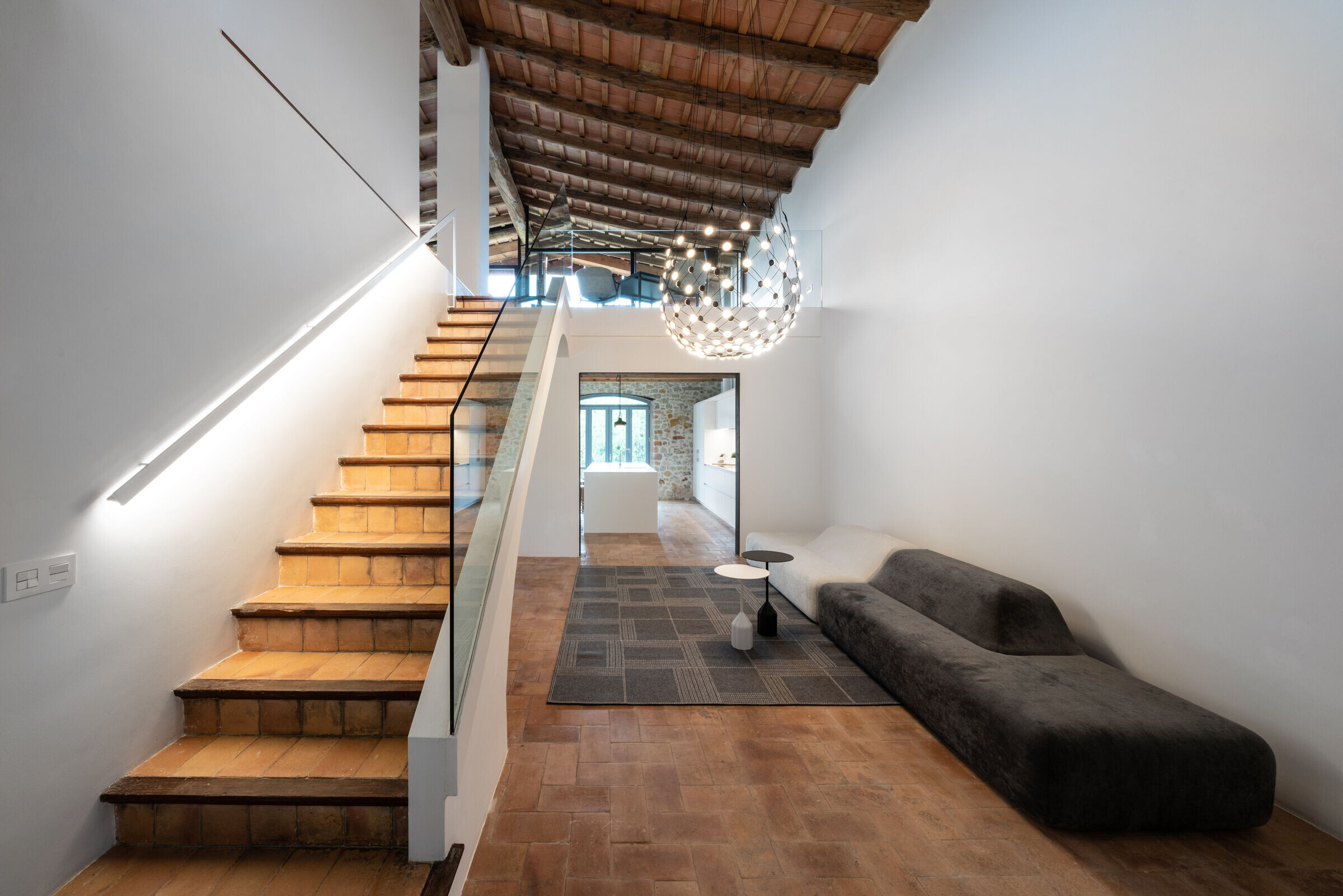 In the corridor over the entrance porch to the farmhouse there is a room and a bathroom.
This unique farmhouse has been fully renovated, equipped and furnished. It has a total of 678 m2, 563 m2 built in the main building and 115 m2 in the auxiliary building, pergola - 58 m2 garage, within a 3,010 m2 plot.