What was the brief?
The brief of 'The Natura' was to create a beautiful home for a family with the sole aim to exist in harmony within an idealized version of our living environment.

What were the key challenges?
The apartment is small and we have to overcome the limitations of space created by structural shear walls which we could not possibly knock down for obvious reasons.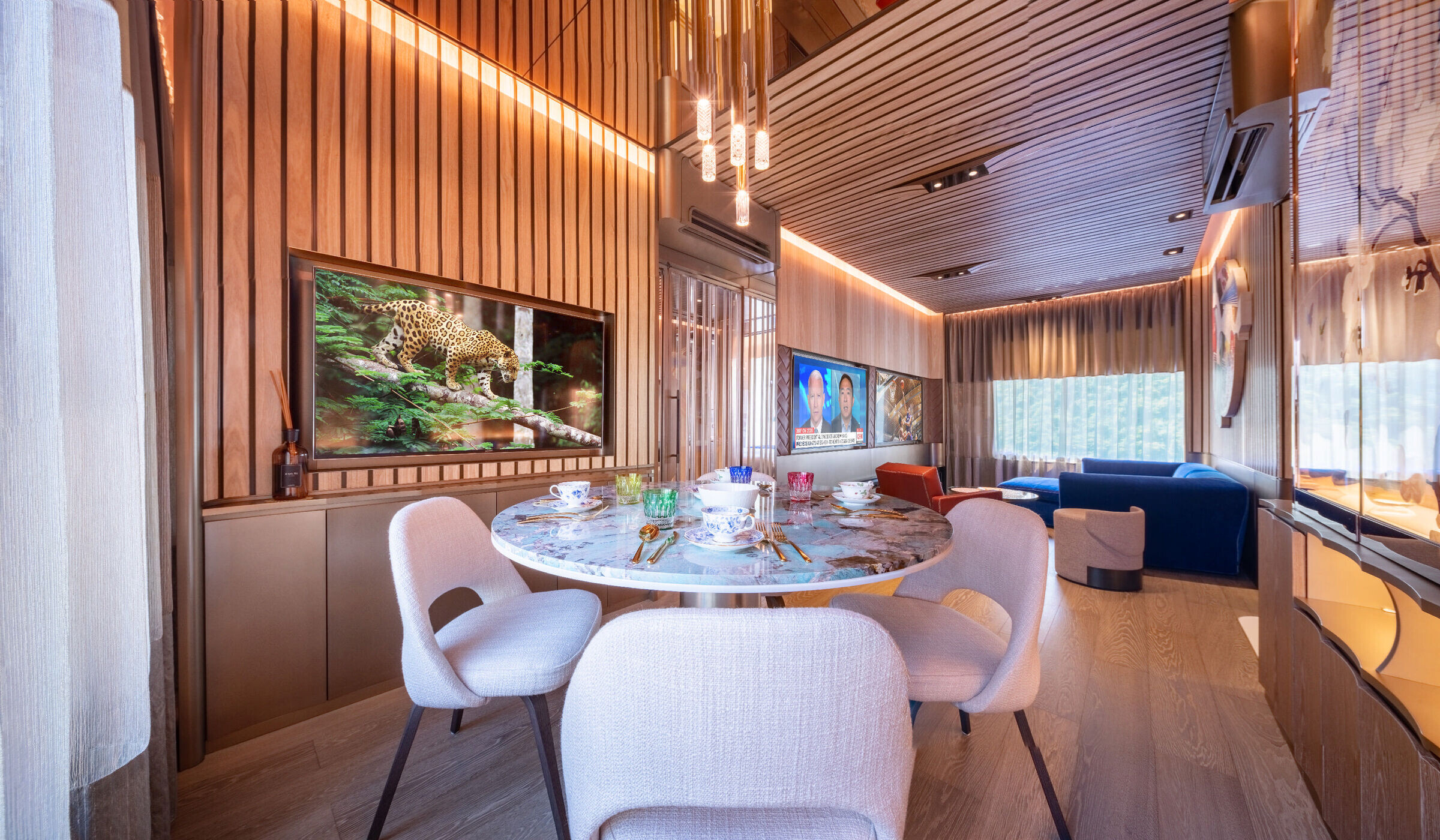 So in order to overcome all these design constraints, we had to be inventive and looked into the design of luxury yachts, a design field our team has been involved with during the past few years, and also the use of natural timber to make the space cozy and warm, or the use of semi-reflective materials to create more space, but in a really subtle way.

What materials did you choose and why?
Natural timber, woven leather, textured fabric, natural marble like amazon green, golden butterflies, sparkling chandeliers and rose gold metals were chosen for creating a completely unique and warm environment which induces tranquility, calmness and beauty.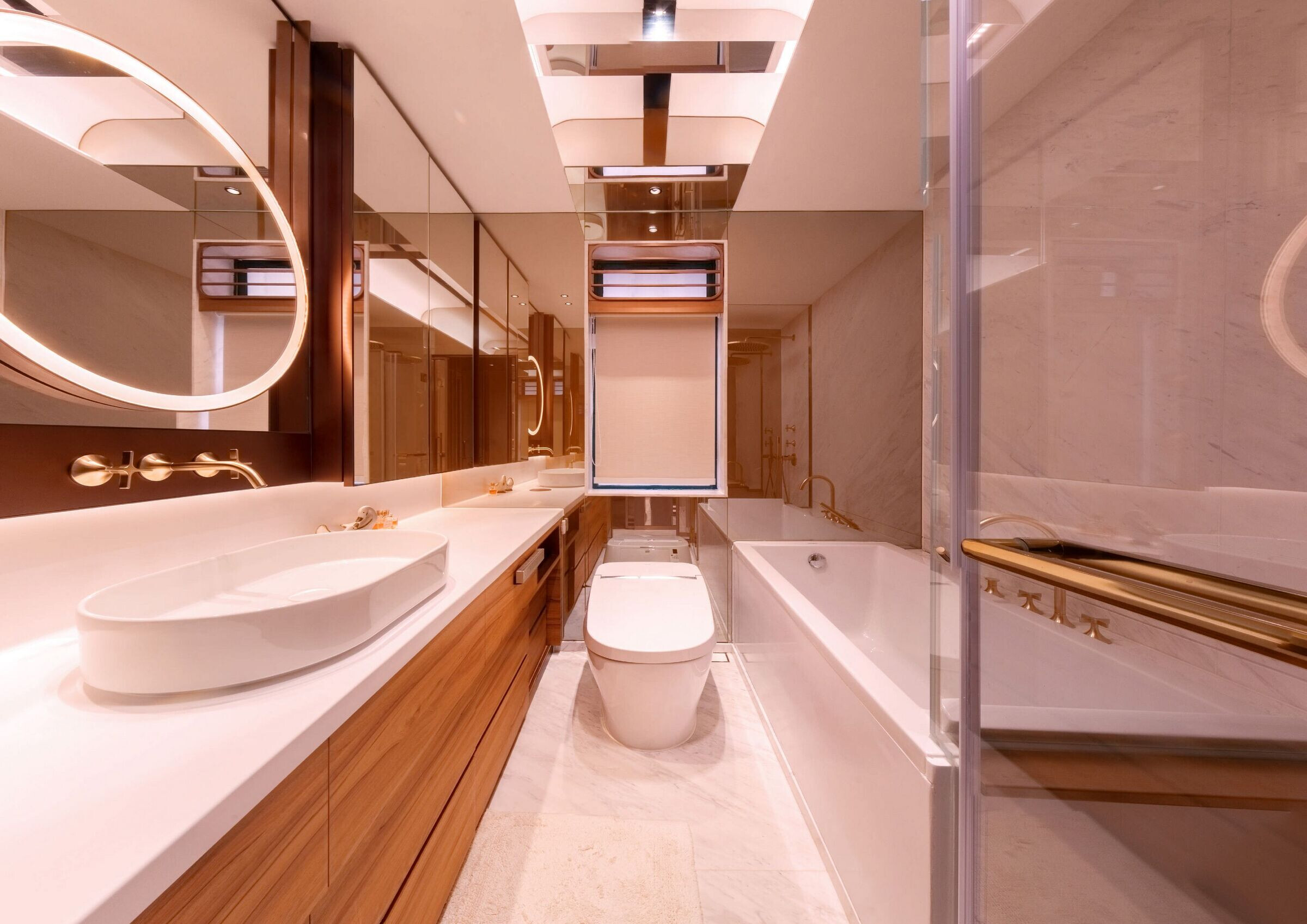 We also chose vibrant colours like blue velvet in ultramarine for the Cassini couch to match with the tubular padded seating on the bay windows all looking completely electrifying. With colorful and dynamic modern artwork acting as focus, 'The Natura' is quite simply an unforgettable space to be experienced.
Material Used:
1. Flooring: Natural timber flooring by Schotten & Hansen
2. Interior lighting: Lighting design by Artemide, Chandeliers by Preciosa
3. Interior furniture: Italian Modern Furniture by Cassina and Henge of Milan
Add more if available: Golden Butterfly coat hangers by Ghidini 1961
Golden Bathroom Sanitary Fixtures and Accessories by Dornbracht
Smart Toilet by Neorest of Toto from Japan
Kitchen Design by Kitench Kitchen
Miscellaneous Items by Lane Crawford
Soft Furnishings by Sankon
Woodgrain Laminates by Formica
Special Glass by Orientop
Ironmongery by GID Limited
Artwork by Man Tak Advertising
Security System by Poly Security System
Wash Basin by Arnold Group
Metal by Colbelco
Timber Veneer by Keding