Imagine the smell of fresh roasted coffee mixed with spices. The design concept aspired to bring this richness of flavors into the store look and feel.
The store design is very colorful yet delicate, aspires to bring the market experience with a modern and clean visuality. The center tables are long and massive, carrying many products and storage.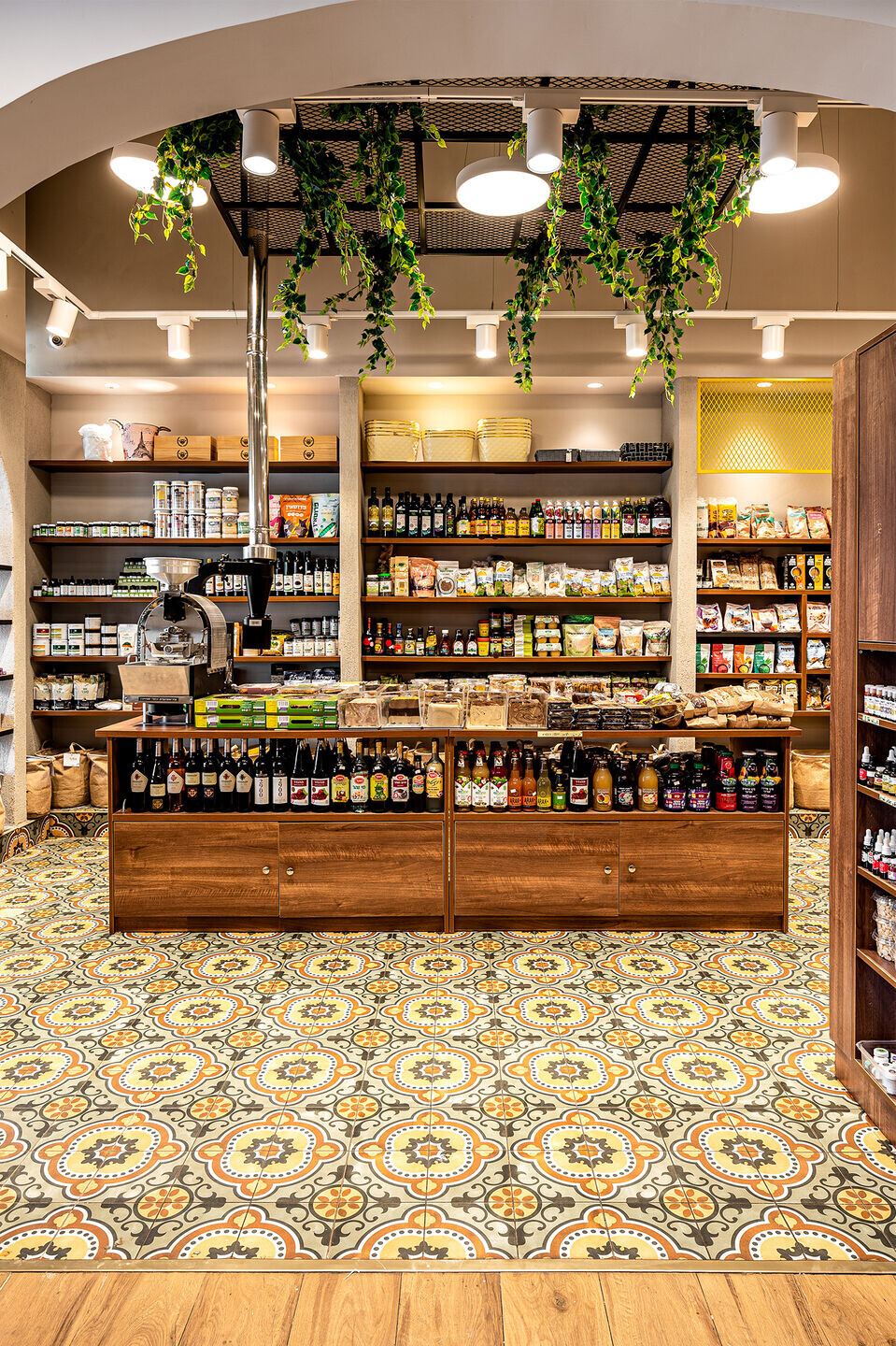 The colors and materials chosen for the design are dark wood, smoked grey contrasted by a textured floor and vivid yellow and green that comes from the plants.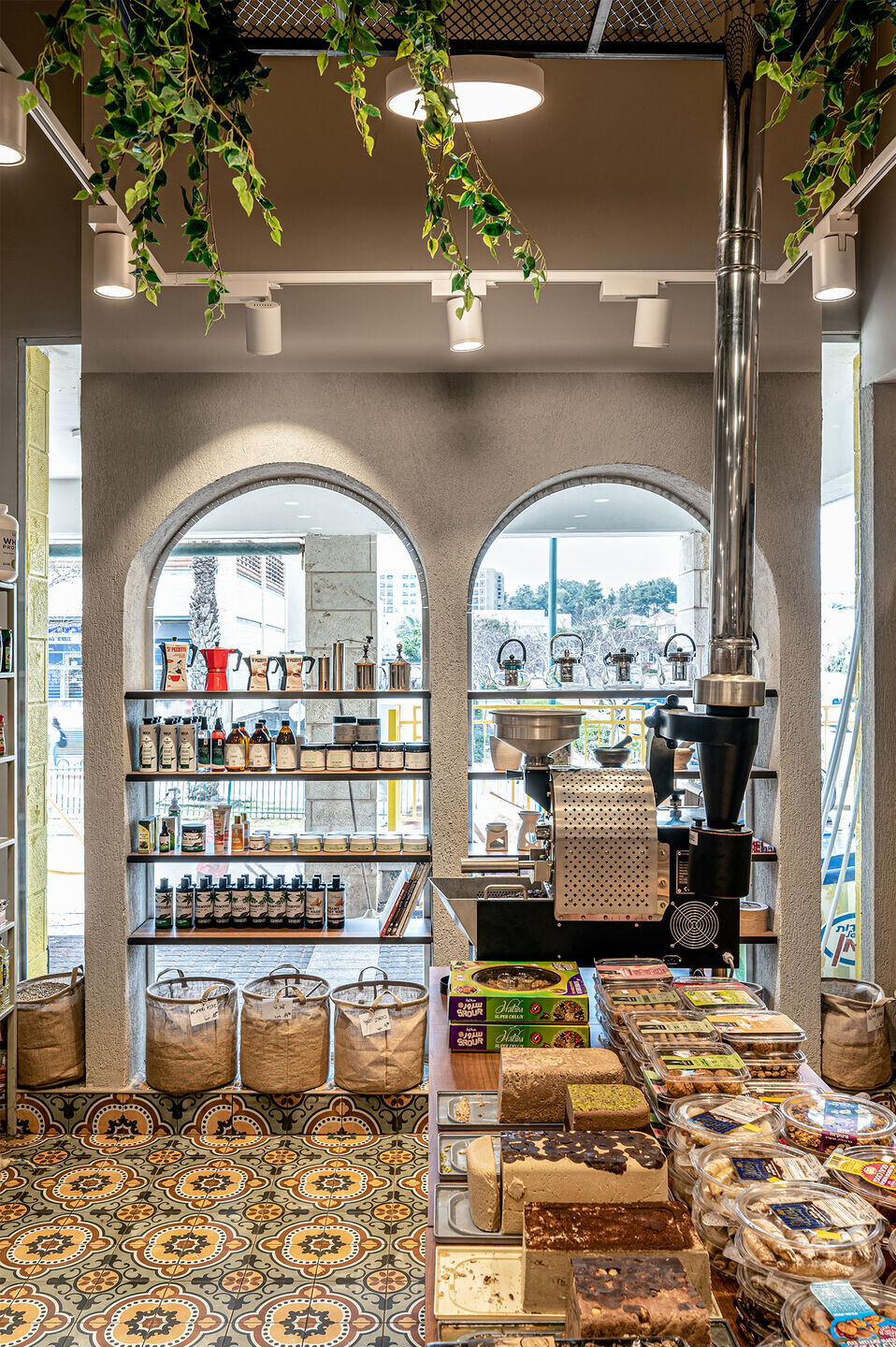 The story of "The spice" is about an authentic market, with an added value of nature, wellness and a personal service, combined with a very special food products that any customer would be happy to get.