Cafe in the center of Moscow with an Australian atmosphere. We created a feeling of freshness, breeze, ocean, sand and surf. For this, calm sand shades and the deep color of the ocean are used. In the center of the cafe there is a large curved table, which may resemble unknown creatures from the bottom of the ocean, or may resemble a surf wave.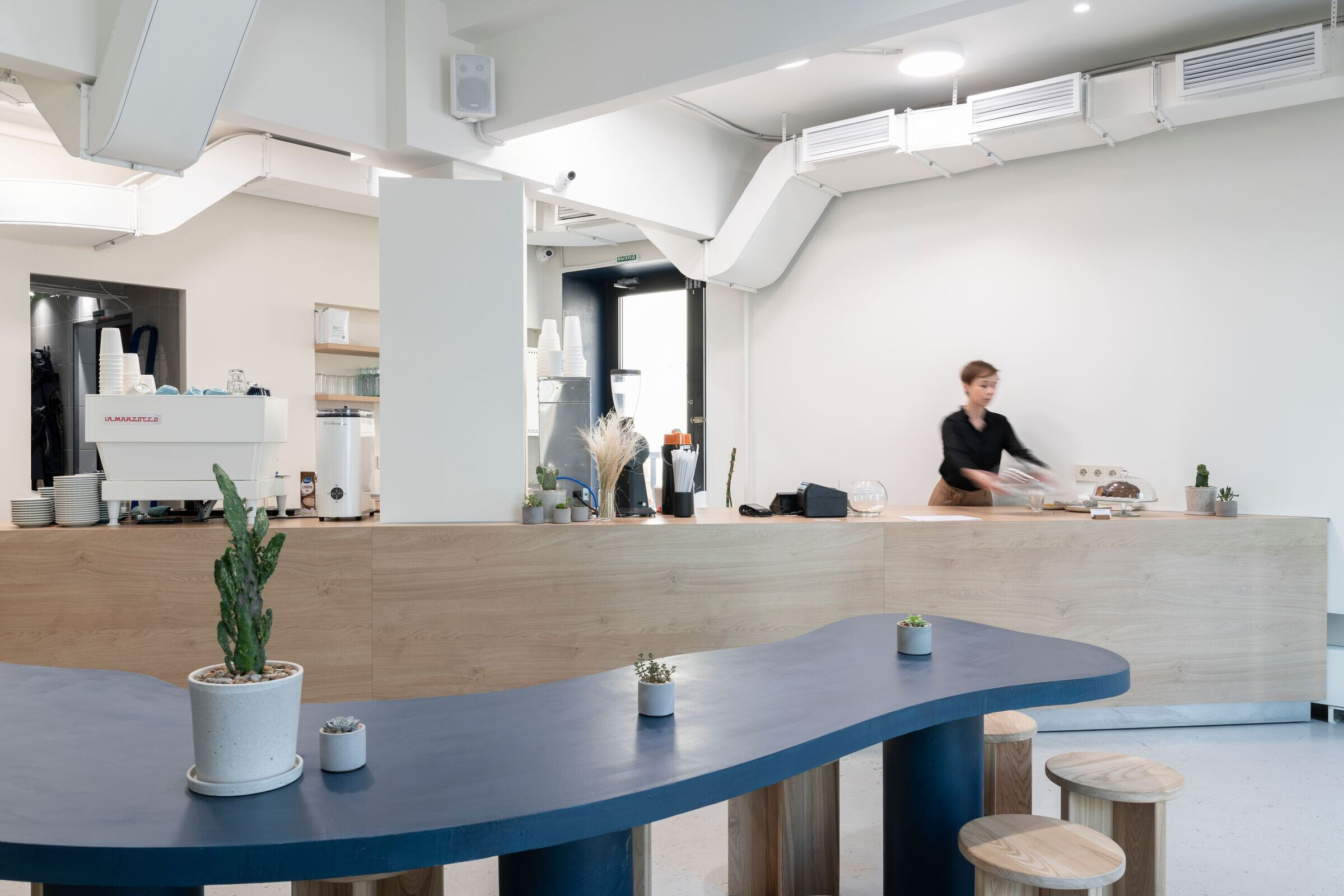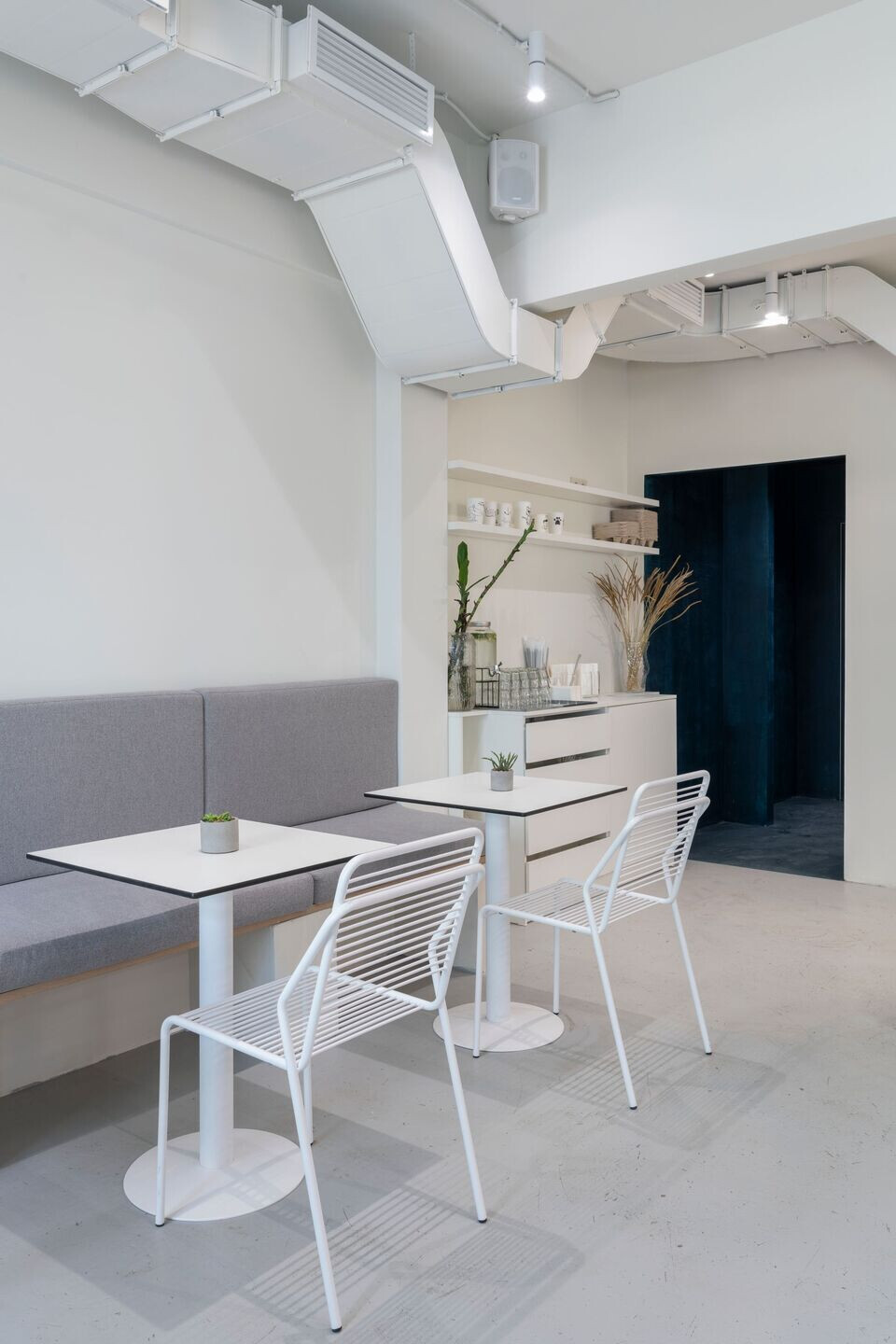 The bathroom area is highlighted in dark color and the walls and ceiling are like a dark hole at the bottom of the water. This decision is due to the fact that the space for the bathroom is very small and in a dark color it is more comfortable for people to collide with other people on the way to the toilet.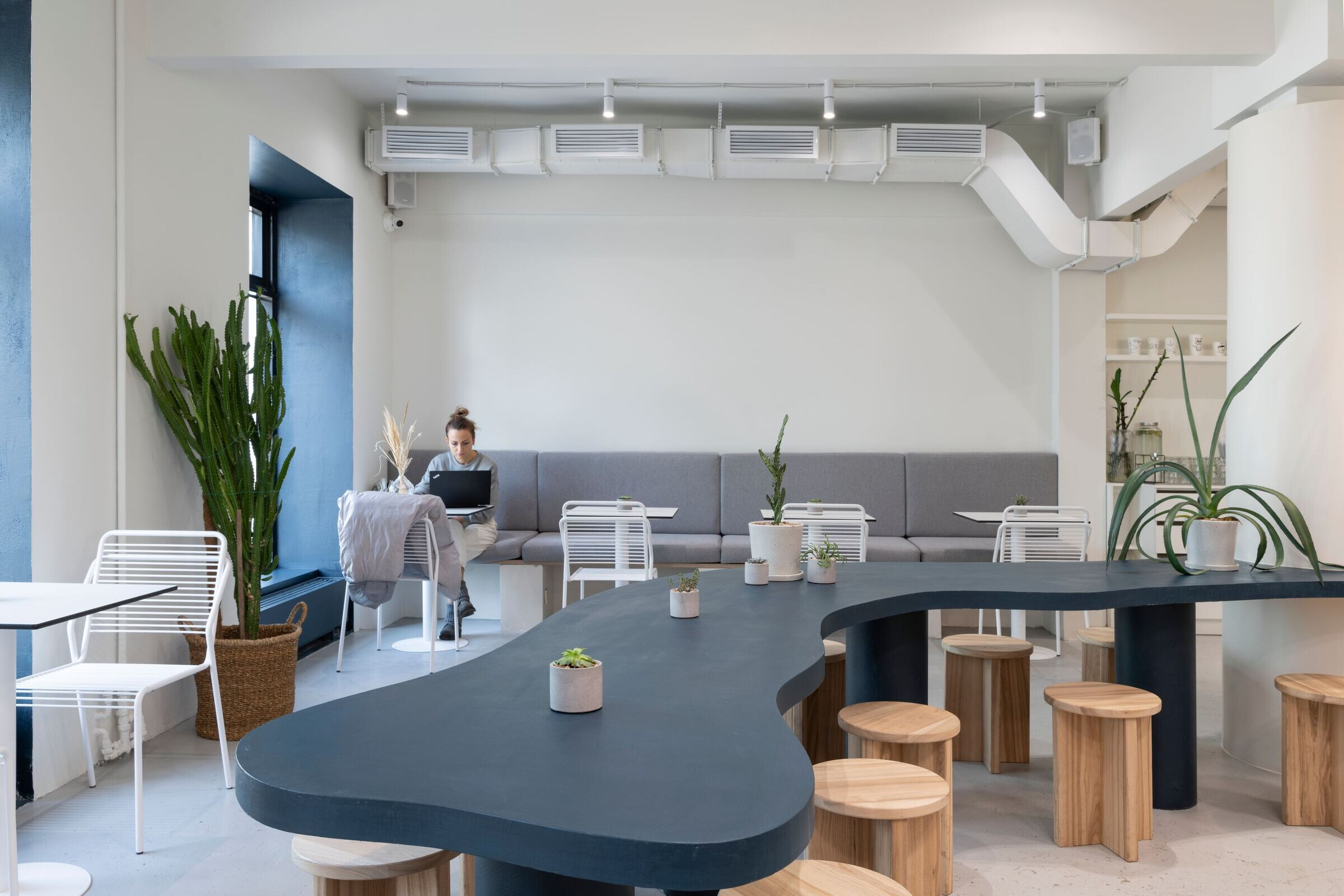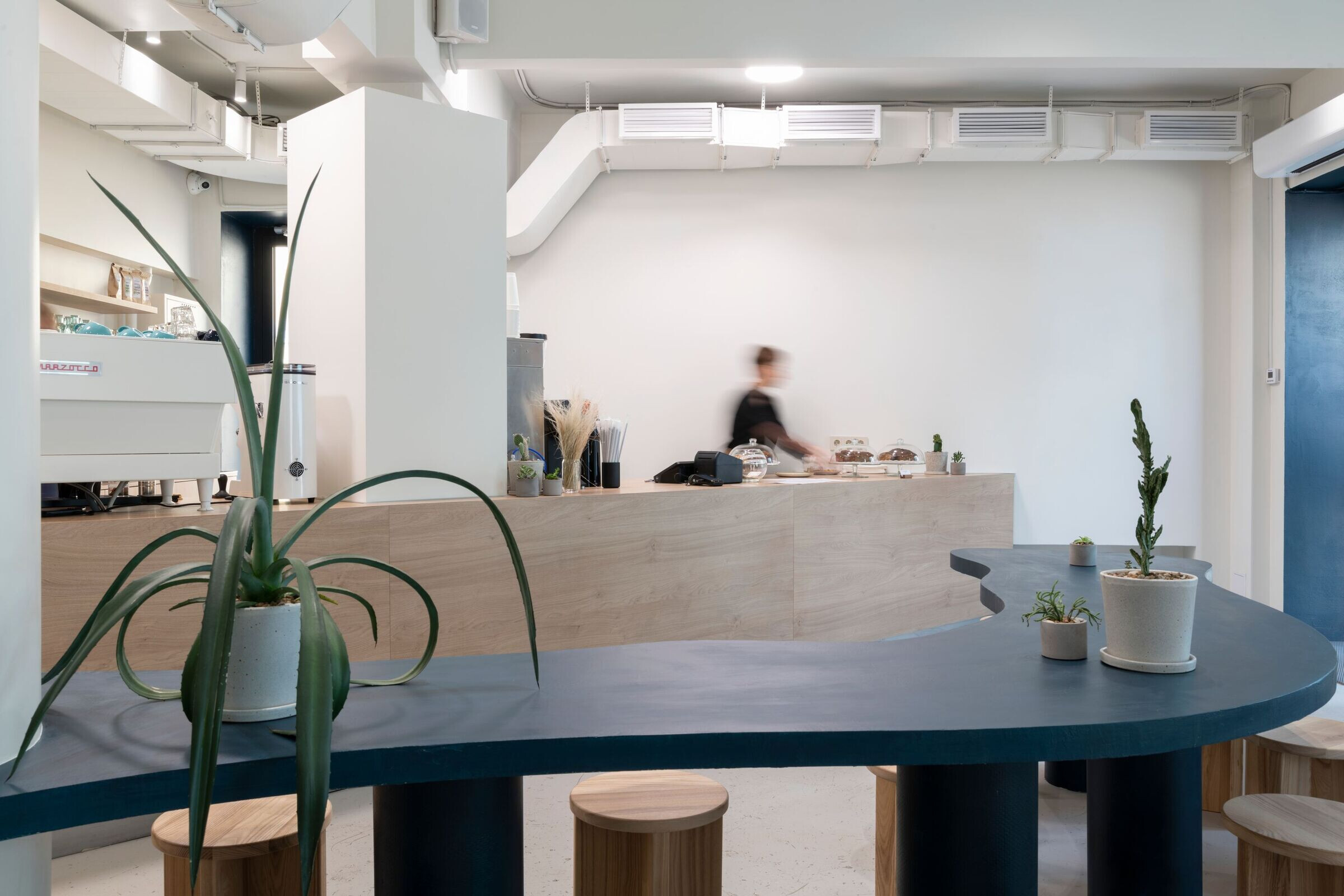 Functionally, the layout of the furniture is planned so that a person from the street will see fresh pastries and can come in to take it with him on a diagonal rack without getting into the main space.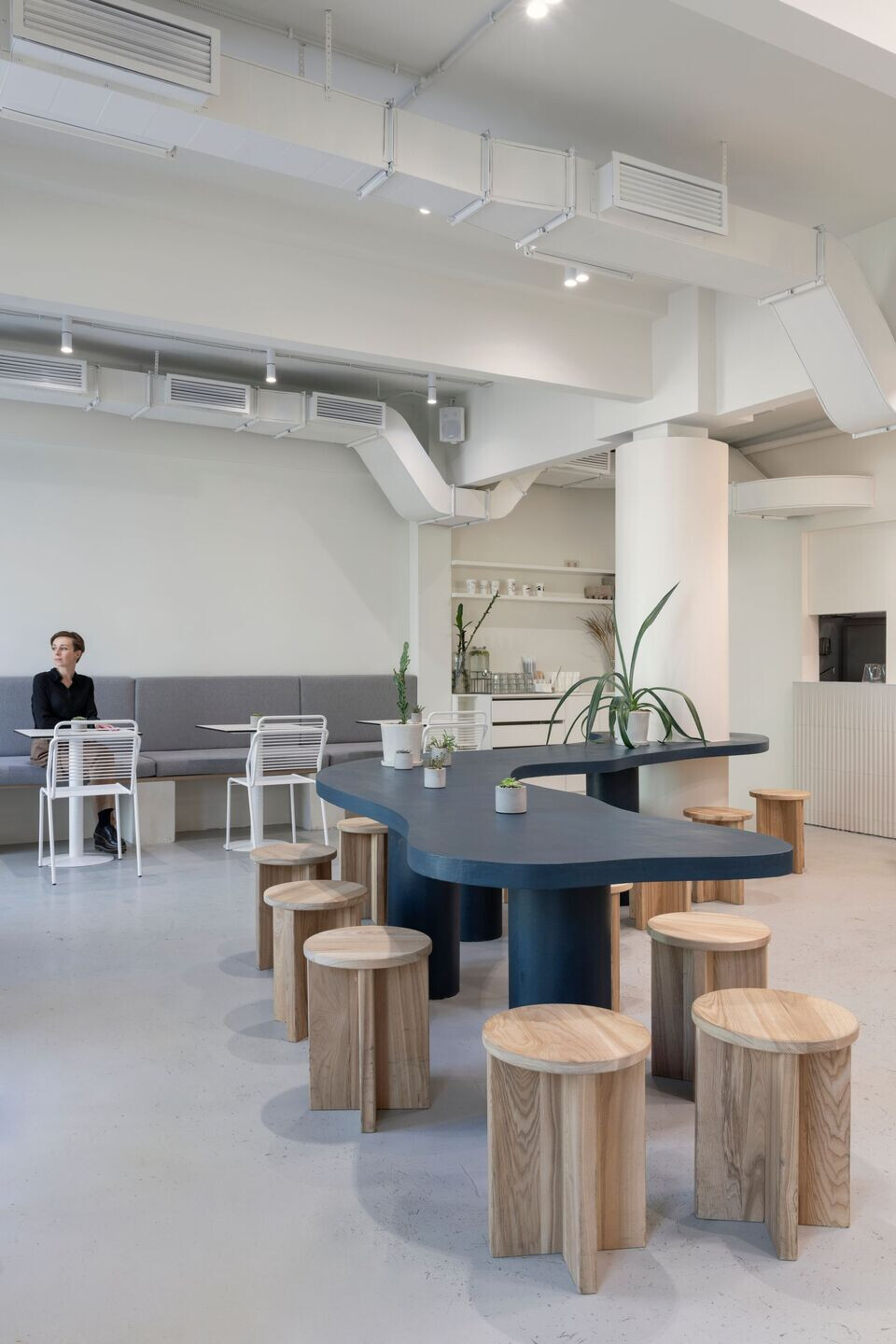 At the same time, a diagonal passage connects the pre-cooking area and the bathroom.