An interior design project for the Jordan Brand store TOKYO 23, which opened in the backstreets of the Cat Street in Harajuku, an area well established as the centre of Tokyo street culture.
Designed as the largest Jordan Brand retail space in Japan, the store that offers a complete range of apparel for men, women and children was relocated and expanded from its previous nearby premises.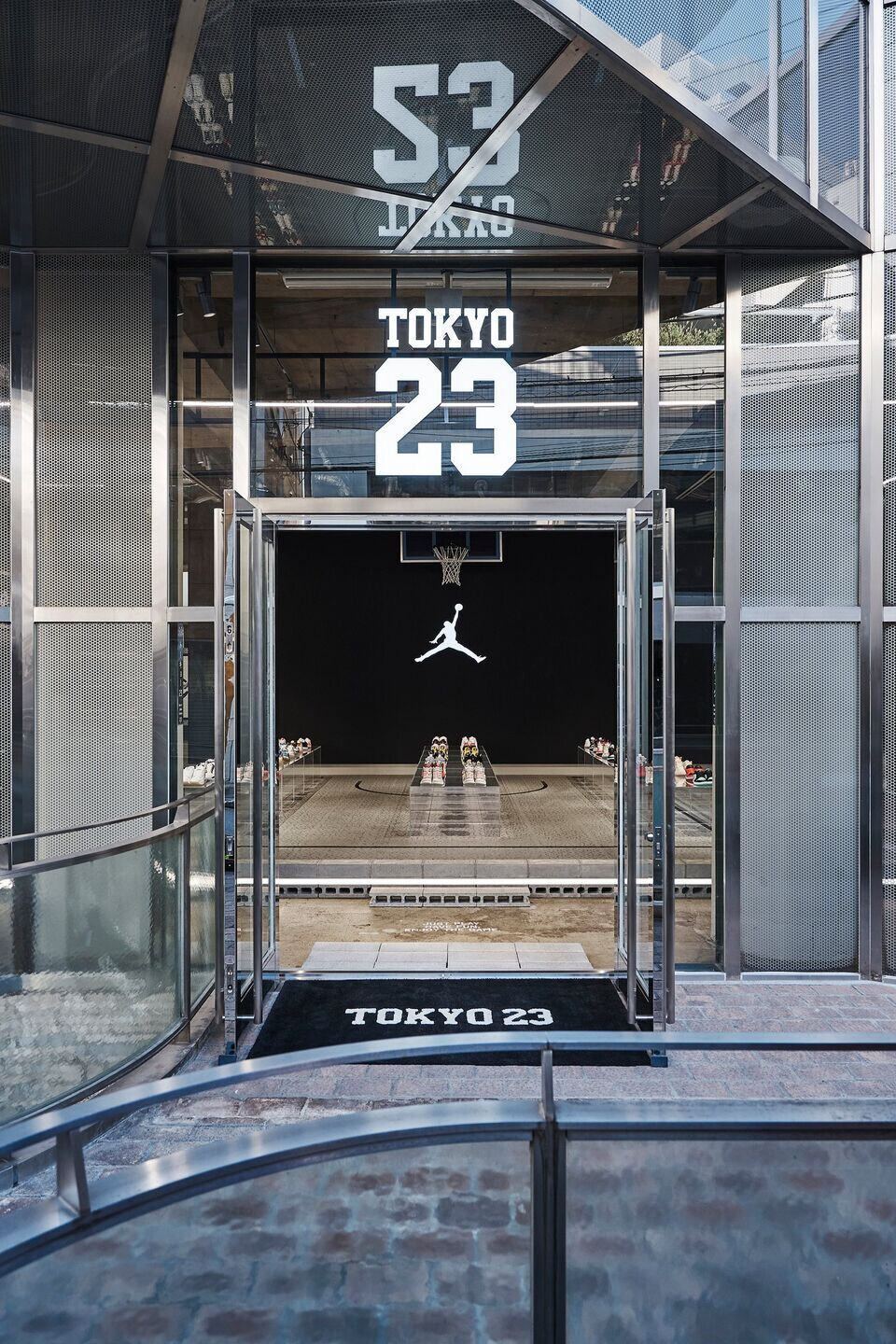 Widely credited for introducing trainers into popular culture, the Jordan Brand wanted to create a space where people could experience the world of basketball and brand roots. A place where a community of fans would naturally form.
Located in a 30-year-old rented building amongst other units, typical to Harajuku, and with an entrance set slightly back from the main street, the interior design needed to stand out to passersby. A large LED display that covers a portion of the back wall was installed with a basketball court that spreads out from it and into the centre of the space.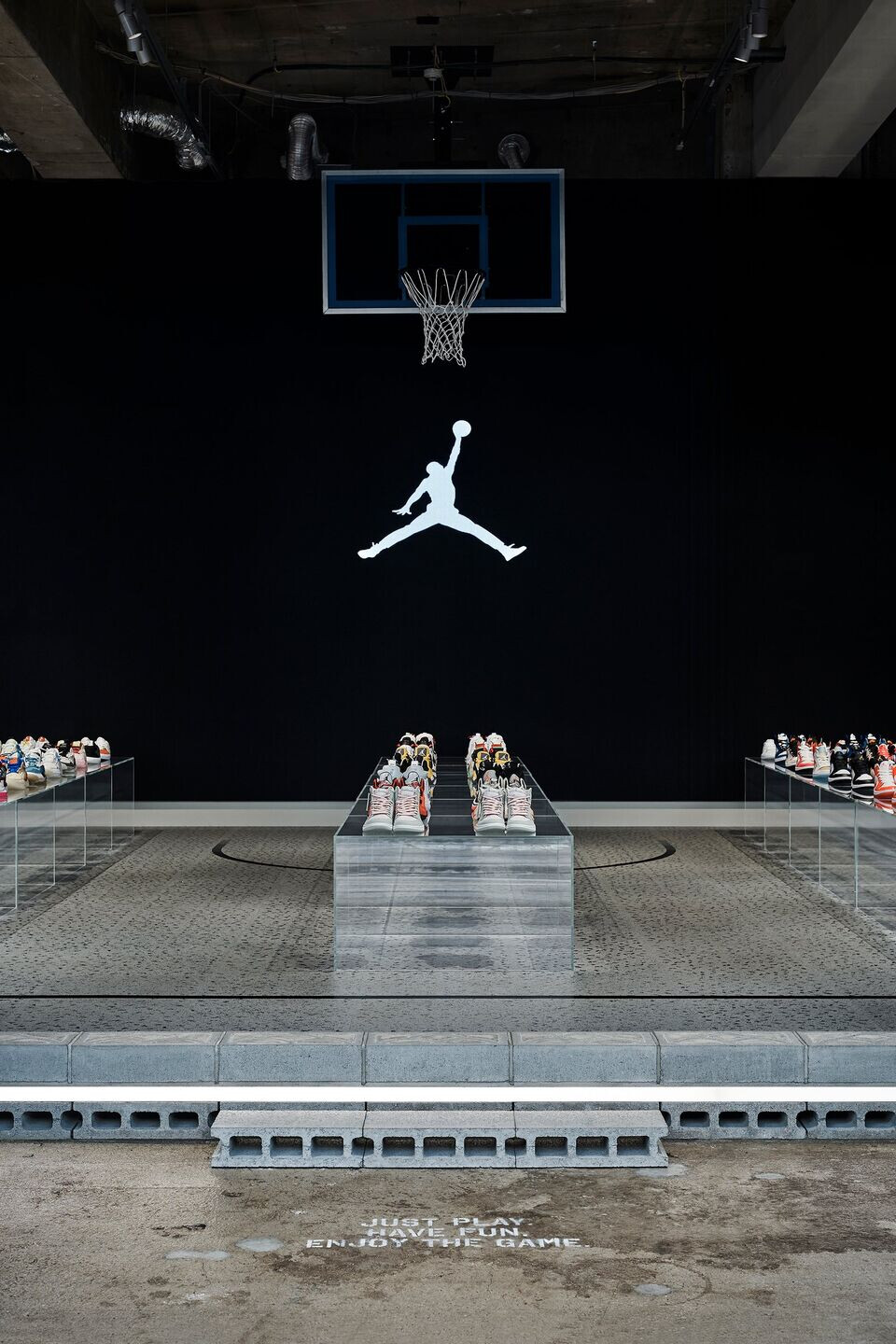 Inside the store, a variety of coloured Jordan Brand products are sophisticatedly displayed, an ode to the vibrancy of Harajuku street culture. Particular attention was paid to the choice of materials and details when designing the interior to express the depth of grey tones characteristic of the Tokyo landscape.
When standing at the entrance area, looking up towards the basketball goal set in front of the LED display, you will notice the basketball court measuring approximately 7.5 metres by 6.5 metres in length and width. The court is raised 0.2 metres above the ground and marked out by concrete blocks. There are three rows of transparent fixtures on the court that regularly display a range of beautiful trainers.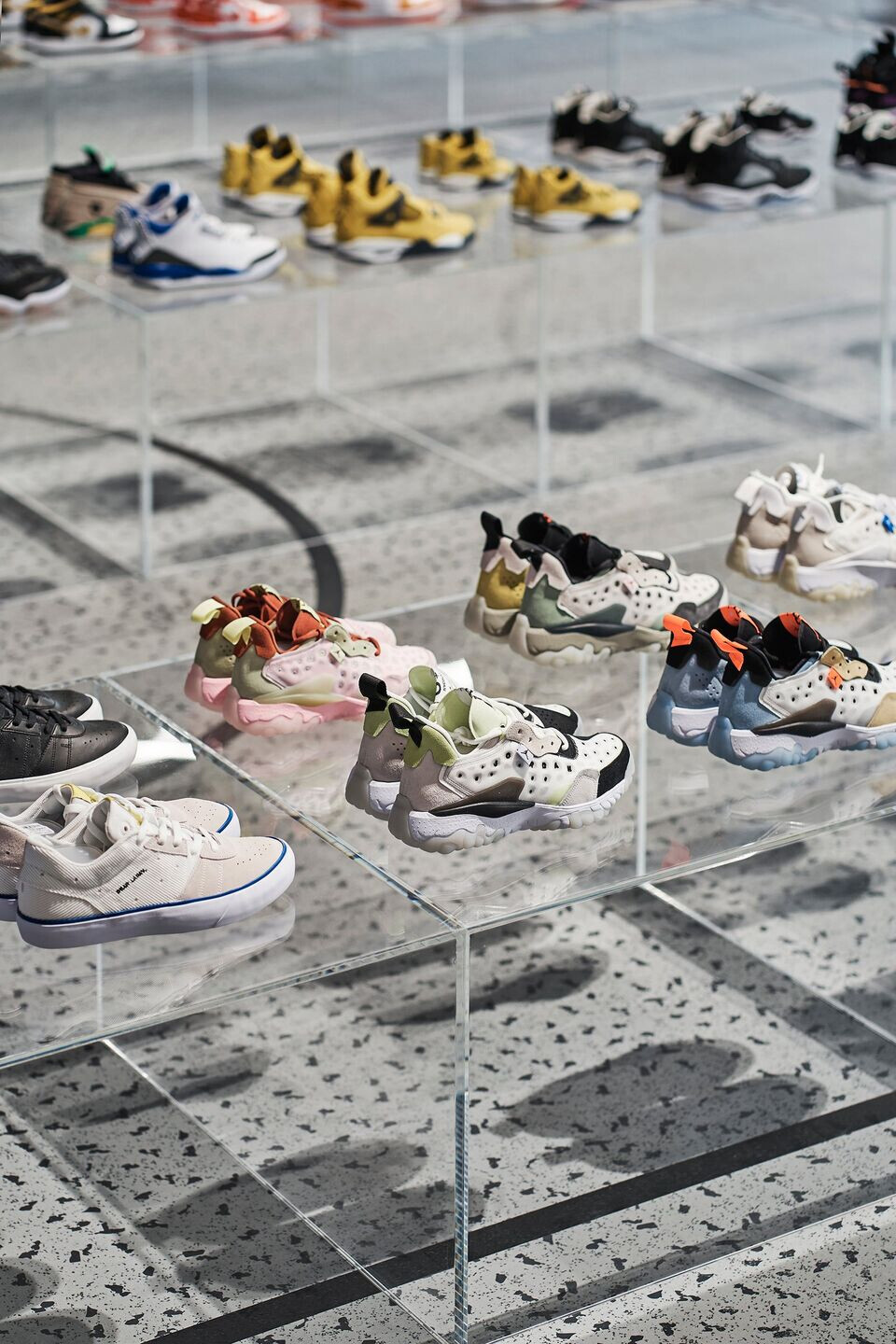 In addition to operating as a retail space, the store was designed as an events venue. Therefore the furniture and fixtures, made from up-cycled materials, are modular and movable, with display shelves that appear to have been built from fences pulled from the streets into the store.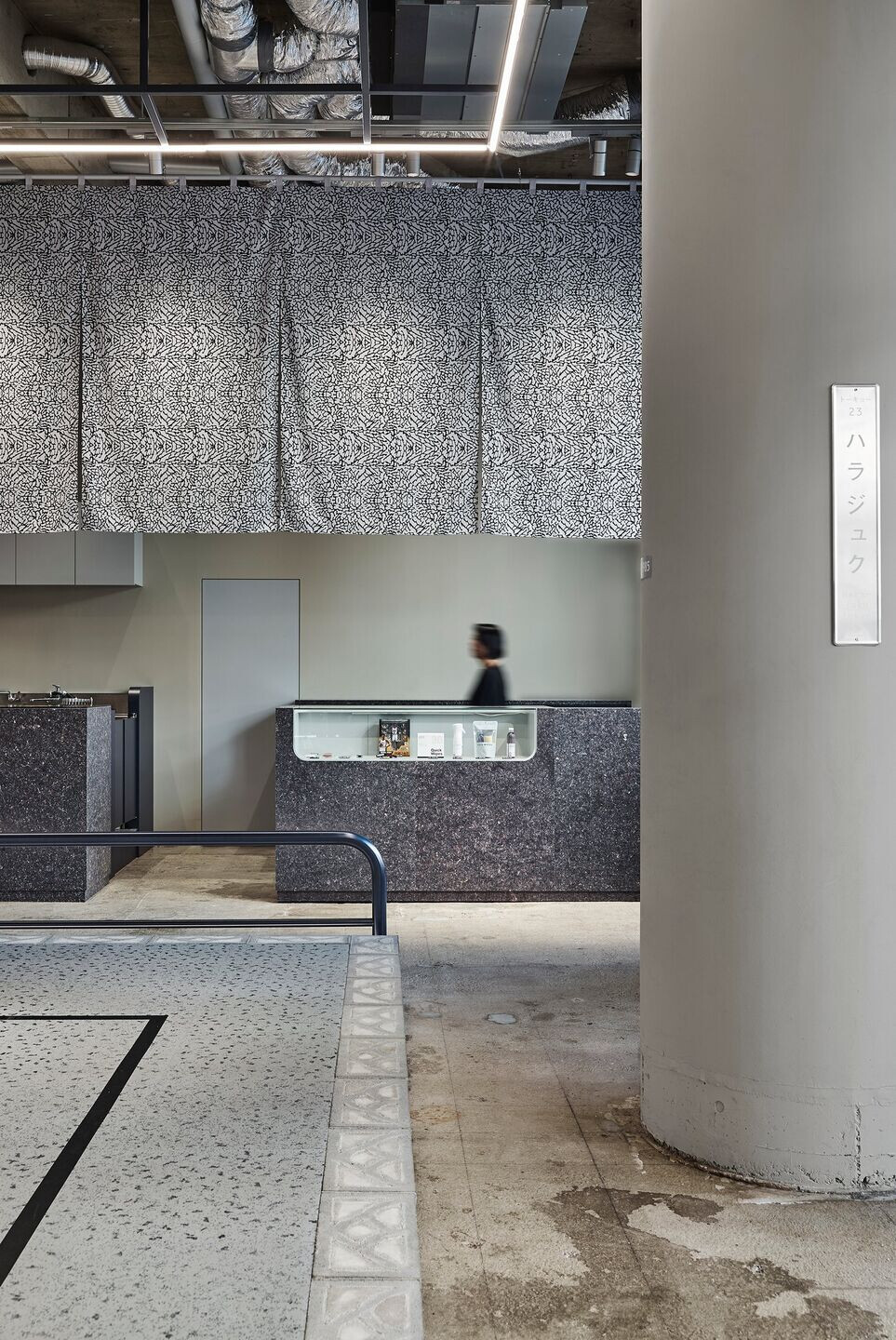 Artworks have been carefully curated inside the store to create a cultural hub for the city of Tokyo, featuring graphic art by LA-based Japanese artist Reina Koyano, lighting by Kojima Shoten and chairs by Jun Inoue that look like lanterns when viewed from the outside. In addition, the interior is decorated with Jordan-inspired elephant motifs and graphic designer Kohei Sekida's nostalgic shop signage that give the space a 'Jordan x Japan' feel.
Team:
Collaborators:
Kohei Sekida
ITOKI MARKET SPACE INC.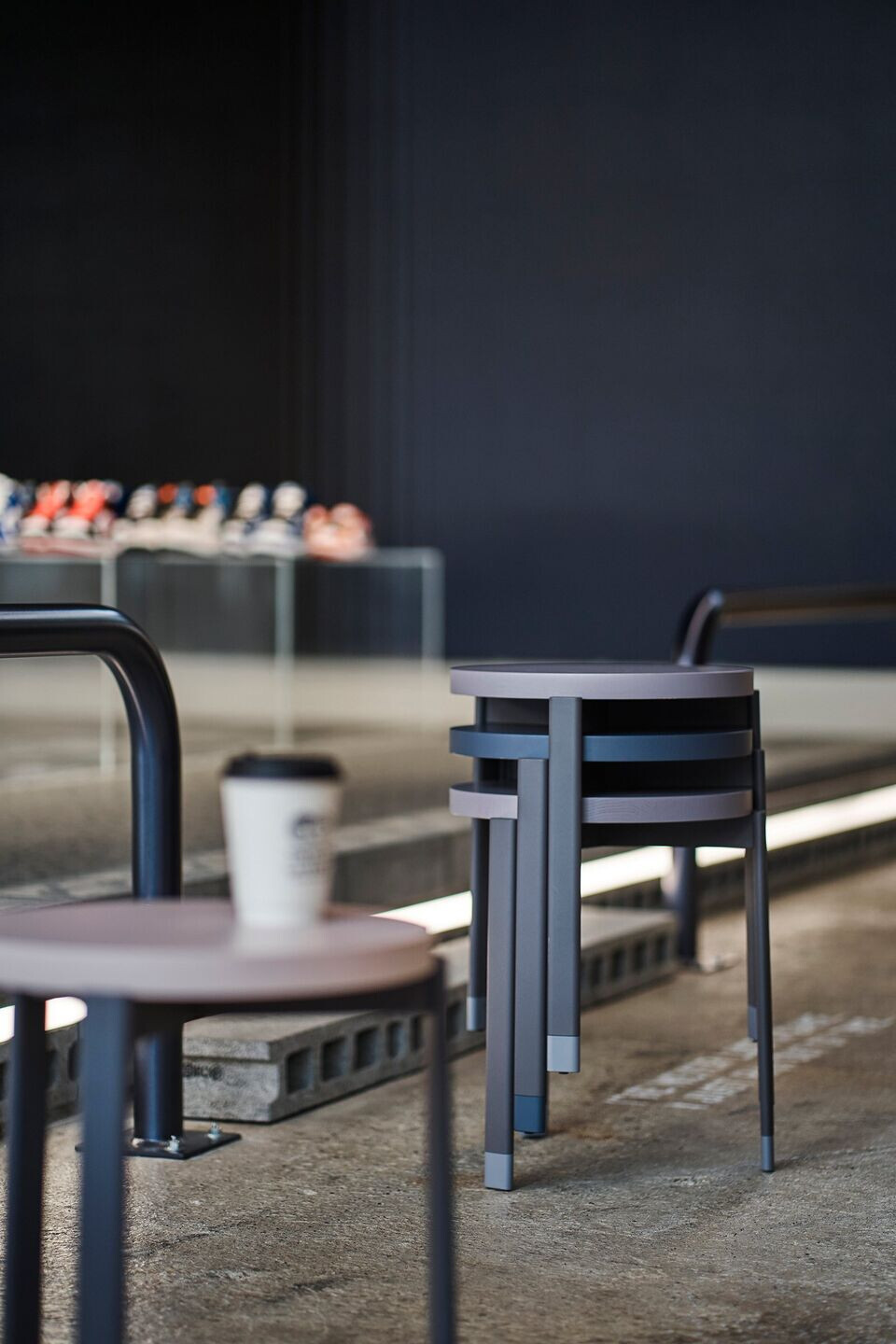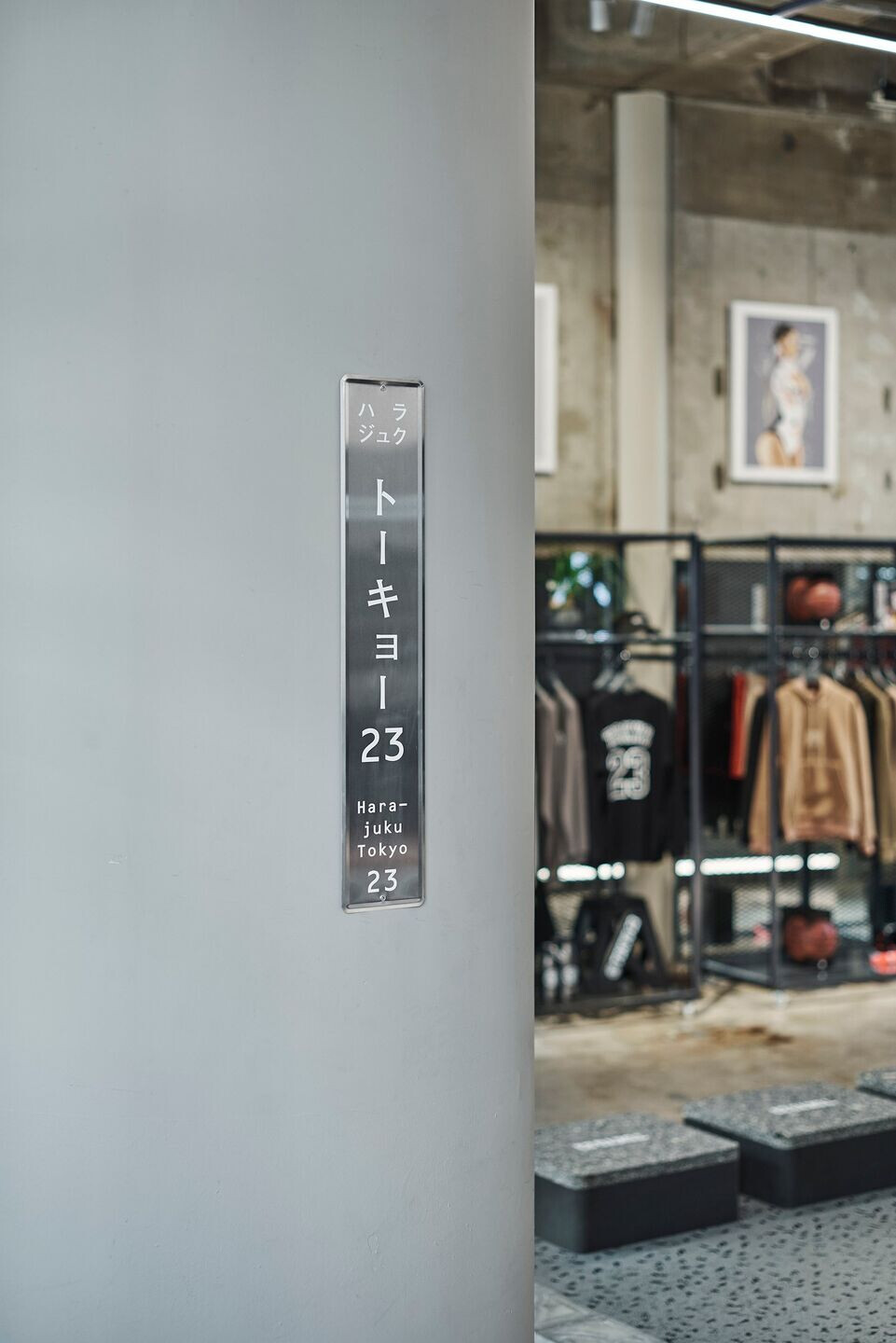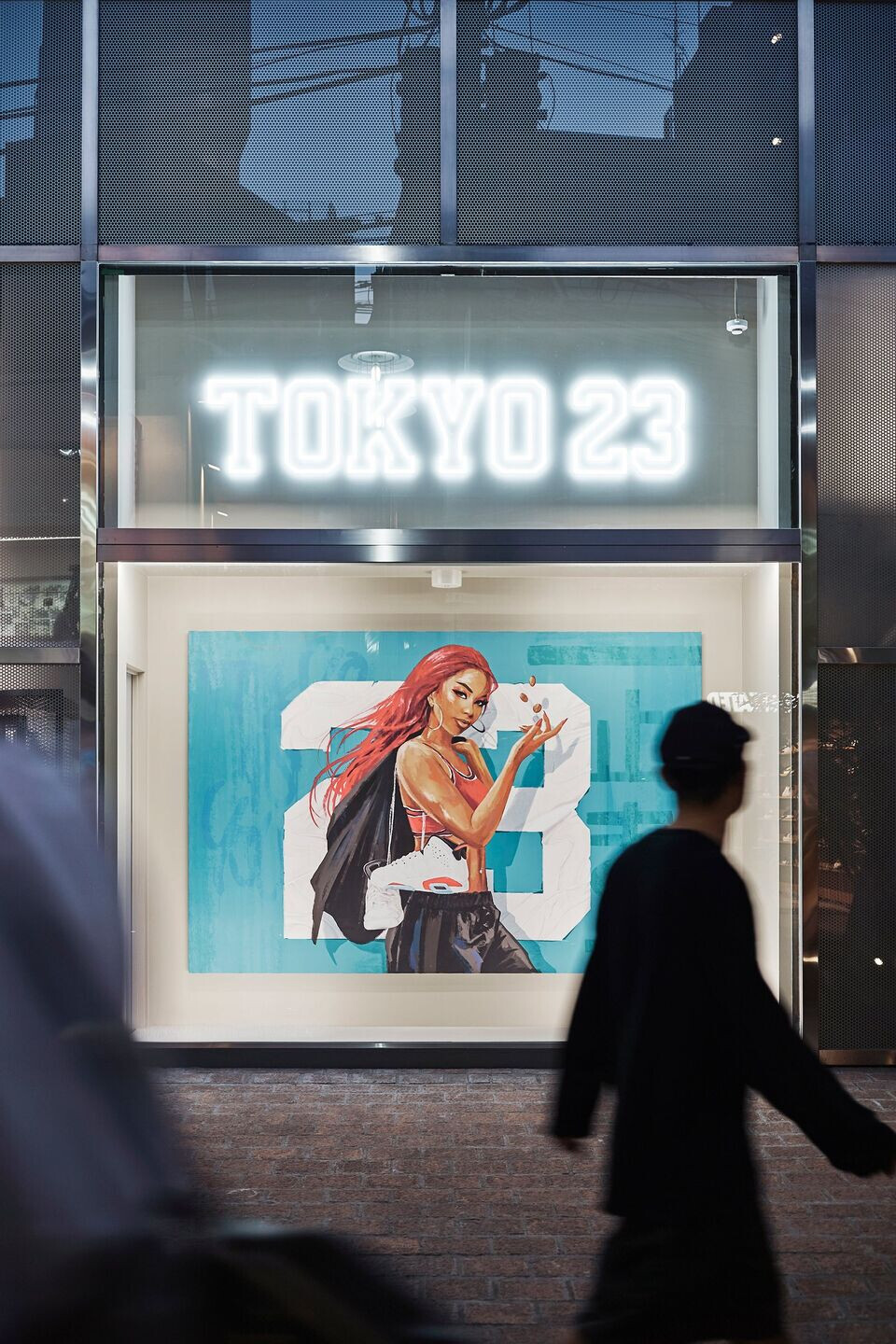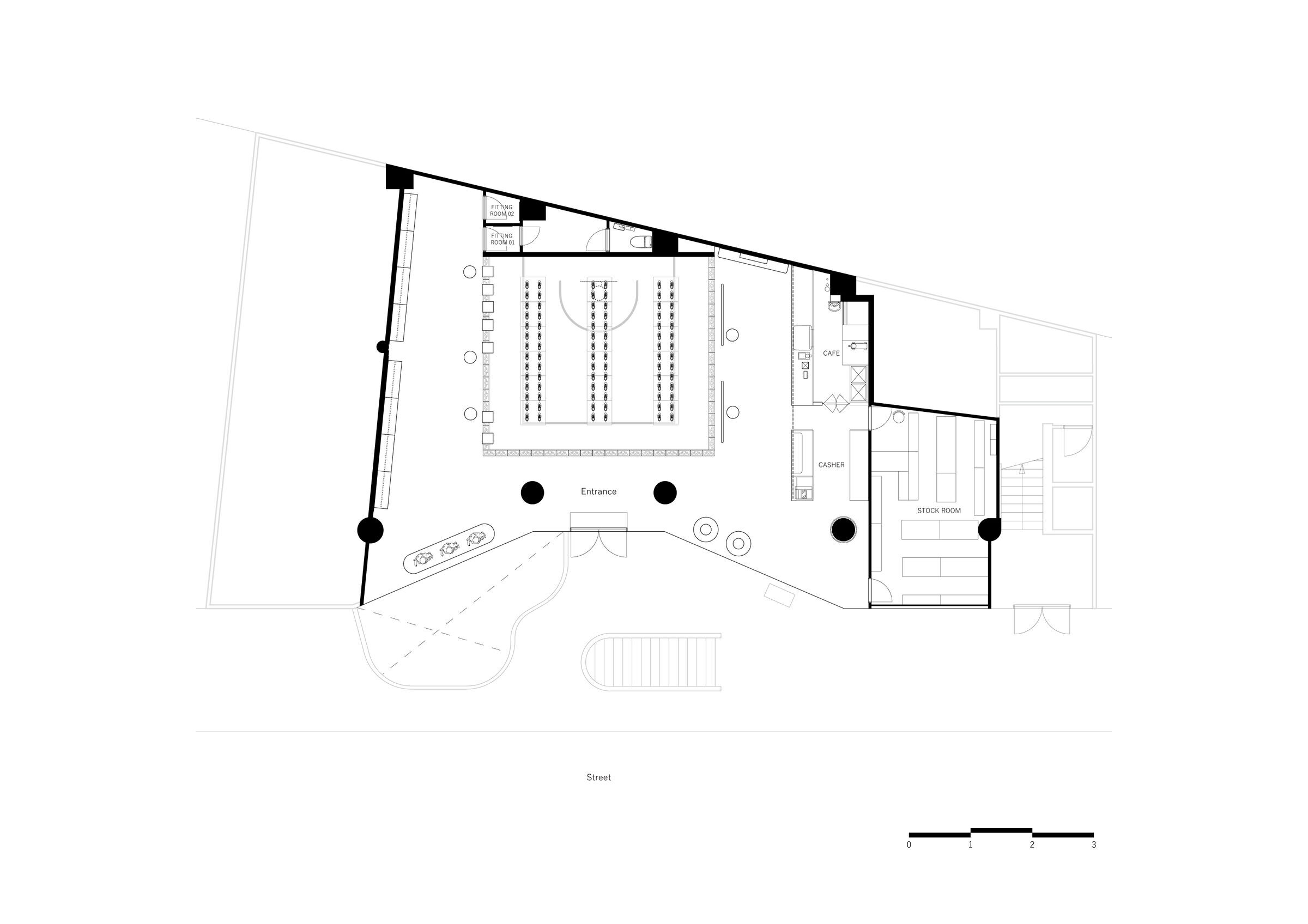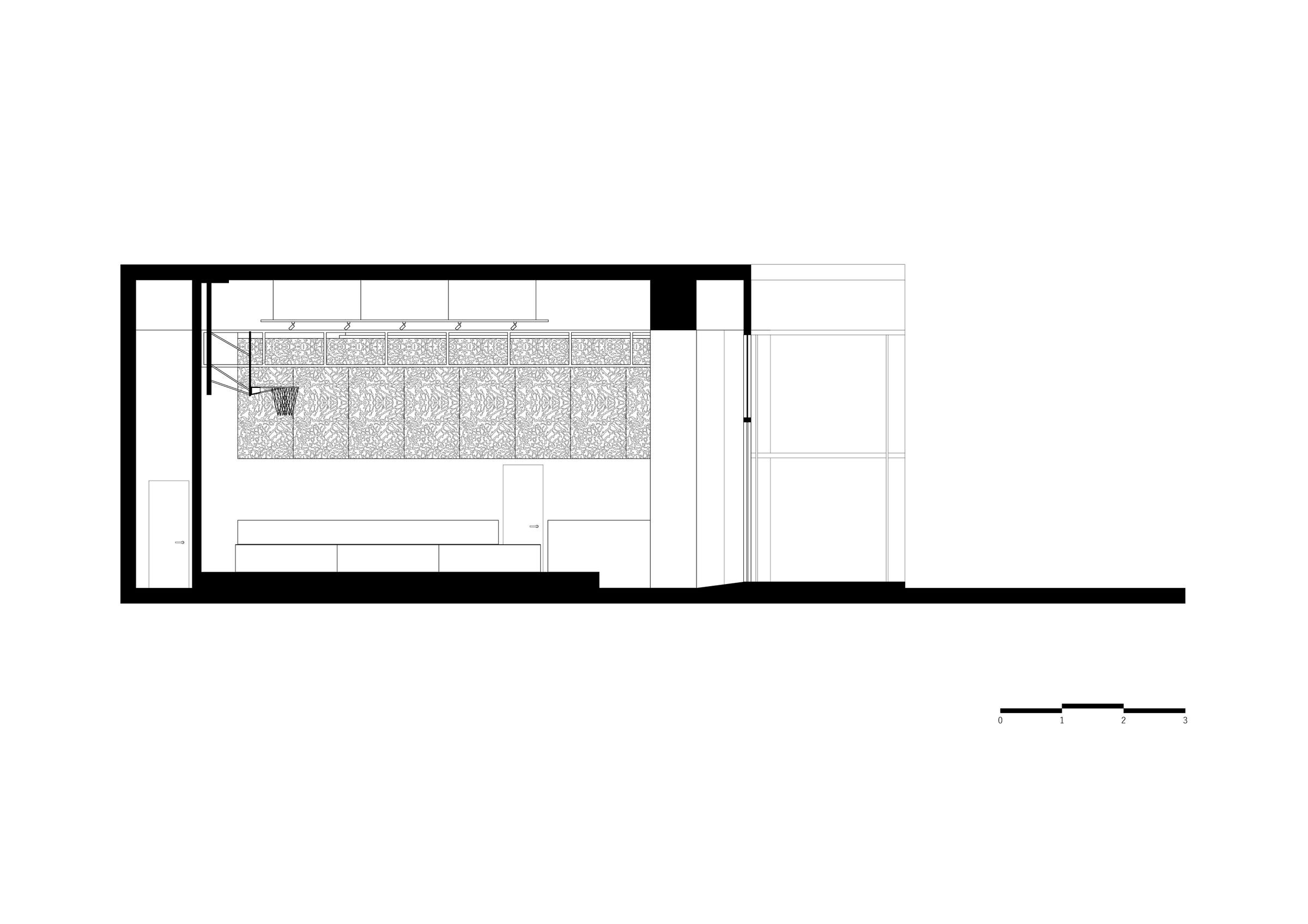 Material Used:
1. NICHIMAN-RUBBERTECH CO.,LTD.: Rubber tile
2. Kadokura & Co., Inc.: Rifmo
3. ModuleX Inc.: Spotlight
4. Kojima Shouten Inc.: lantern Bench
5. LM TOKYO: Digital signage
6. Finishes: Steel, Textiles, Rubber/Cork