TRIO STACK (aka PROJECT #10)is a house sited on an elevated land and offers its occupants panoramic views of the estate and a distant view towards a natural reserve.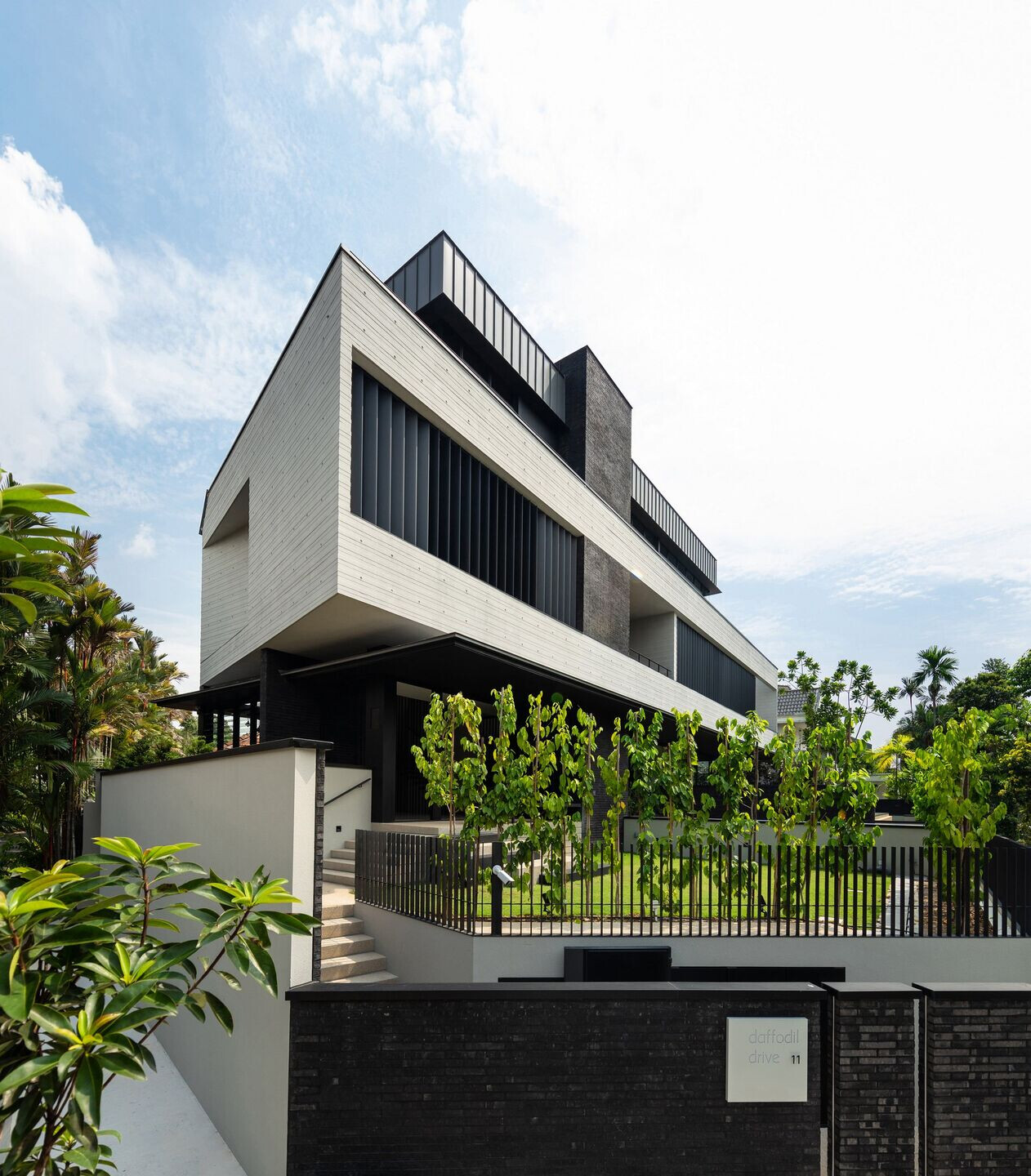 A severe building set-back requirement imposed across the entire length of the site, stipulated by local planning authorities, drastically limited the buildable footprint. To regain the areas lost to the set-back requirements, the building stretches itself over the entire length of the site giving the illusion of a large building; This distorts the edges of a pristine box-like Concrete Band contextualizing the otherwise ubiquitous Modernist Box for an odd-shaped plot resulting in a folded viewing aperture for a Study at one end and a Courtyard above an Outdoor Room at the other end.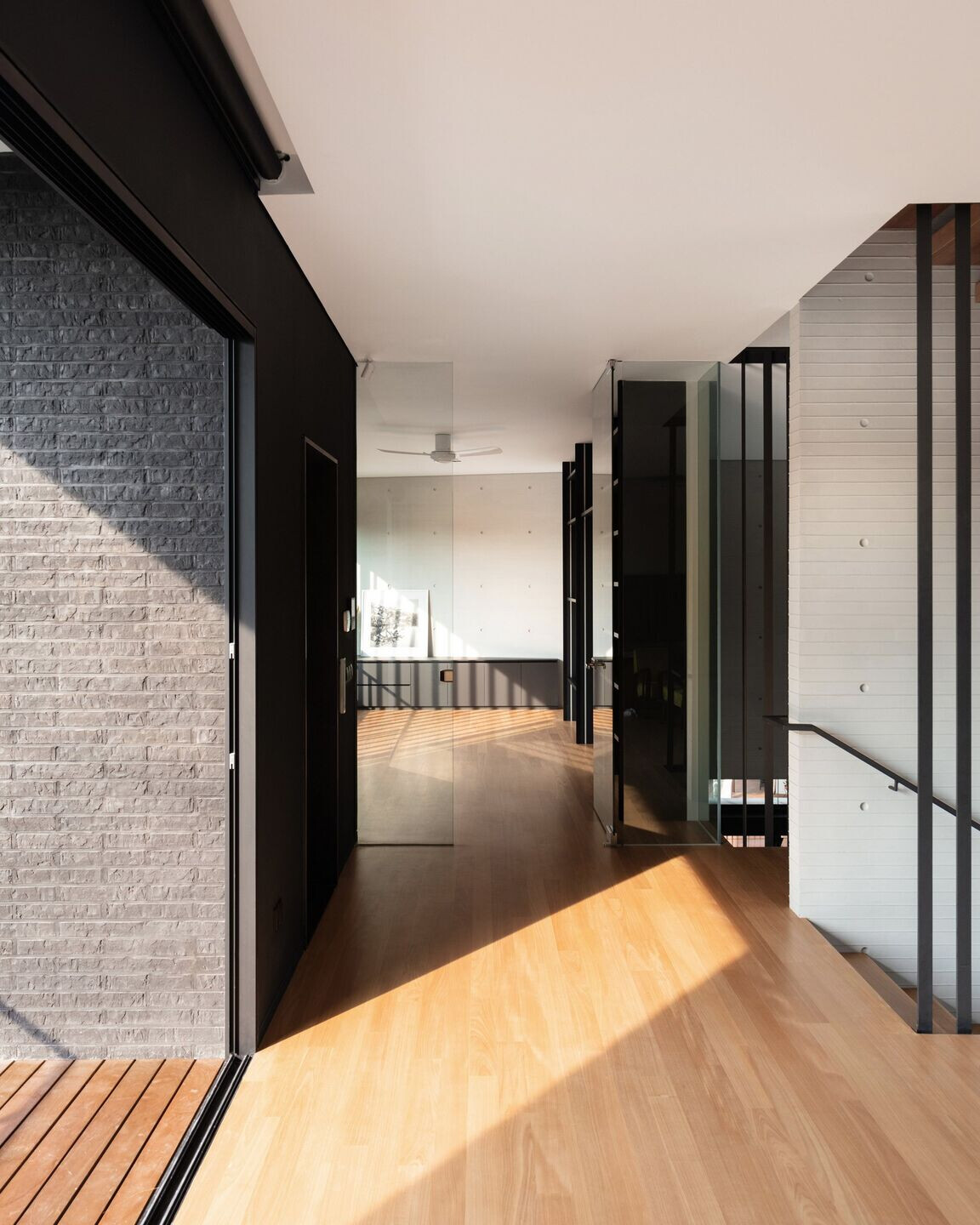 The Concrete Band provides ample shading for a Glass Box below it from the harsh tropical sun and supports a Pavilion-like Steel Box with viewing terraces above it;a trio stack of Glass Box, Concrete Band and Steel Box. A single pier wrapped in black bricks, containing the vertical circulation, binds the trio stack as one and gives the illusion of a single point of support; a sense of lightness for a site congested with houses.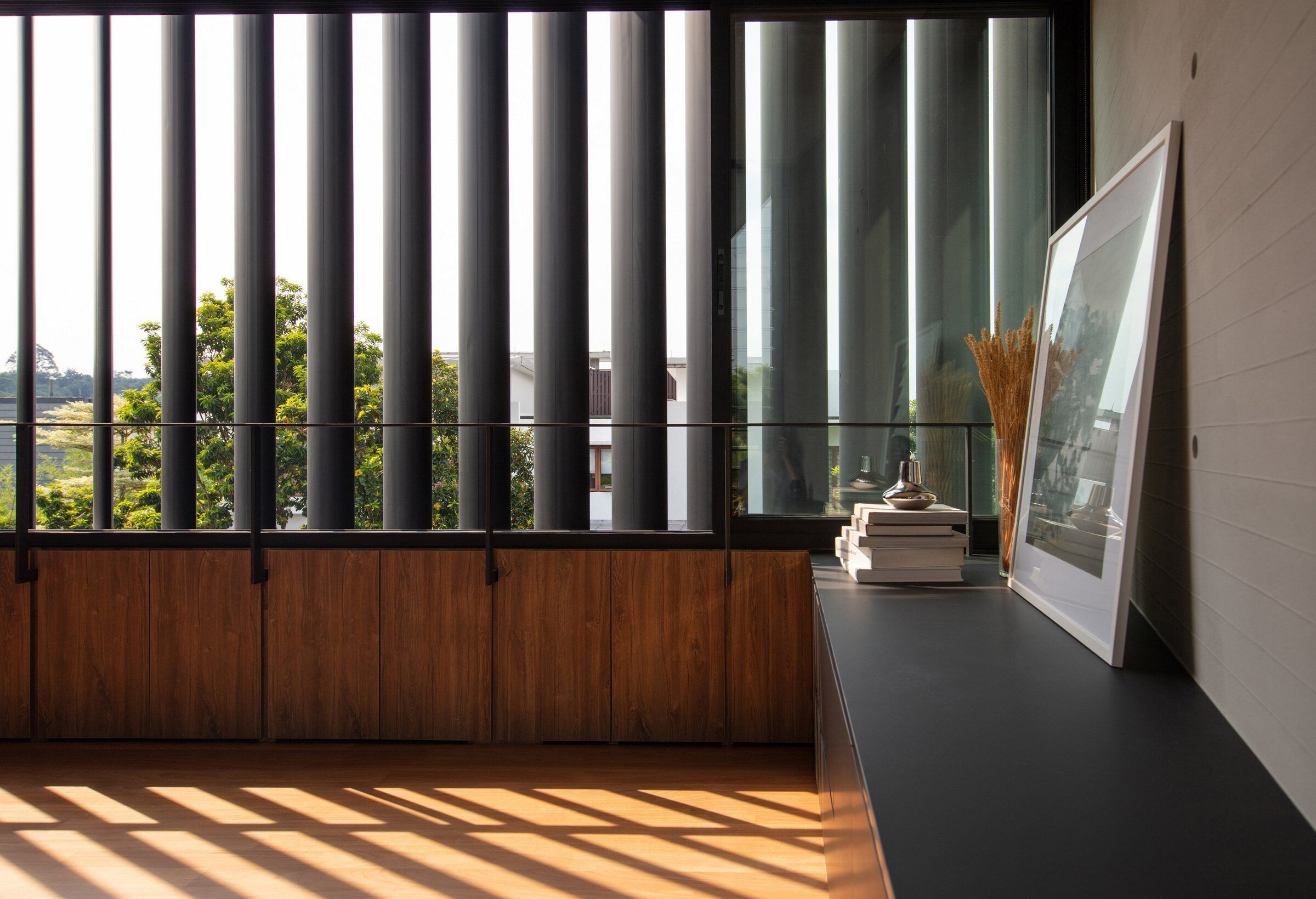 Team:
1. Project Team: Ng William, KhoKeguang
2. C&S Engineer: J S Tan Consultants PL
3. M&E Engineer: B S Ong Engineering Services
4. Quantity Surveyor: 1MH & Associates
5. Contractor: Eurobuild PL
6. Carpentry: Melcor Interiors PL
7. Kitchen/ Bar/ Wardrobes: Papillon Designers' Gallery PL
8. Landscape Supplier: Golden Hill Orchids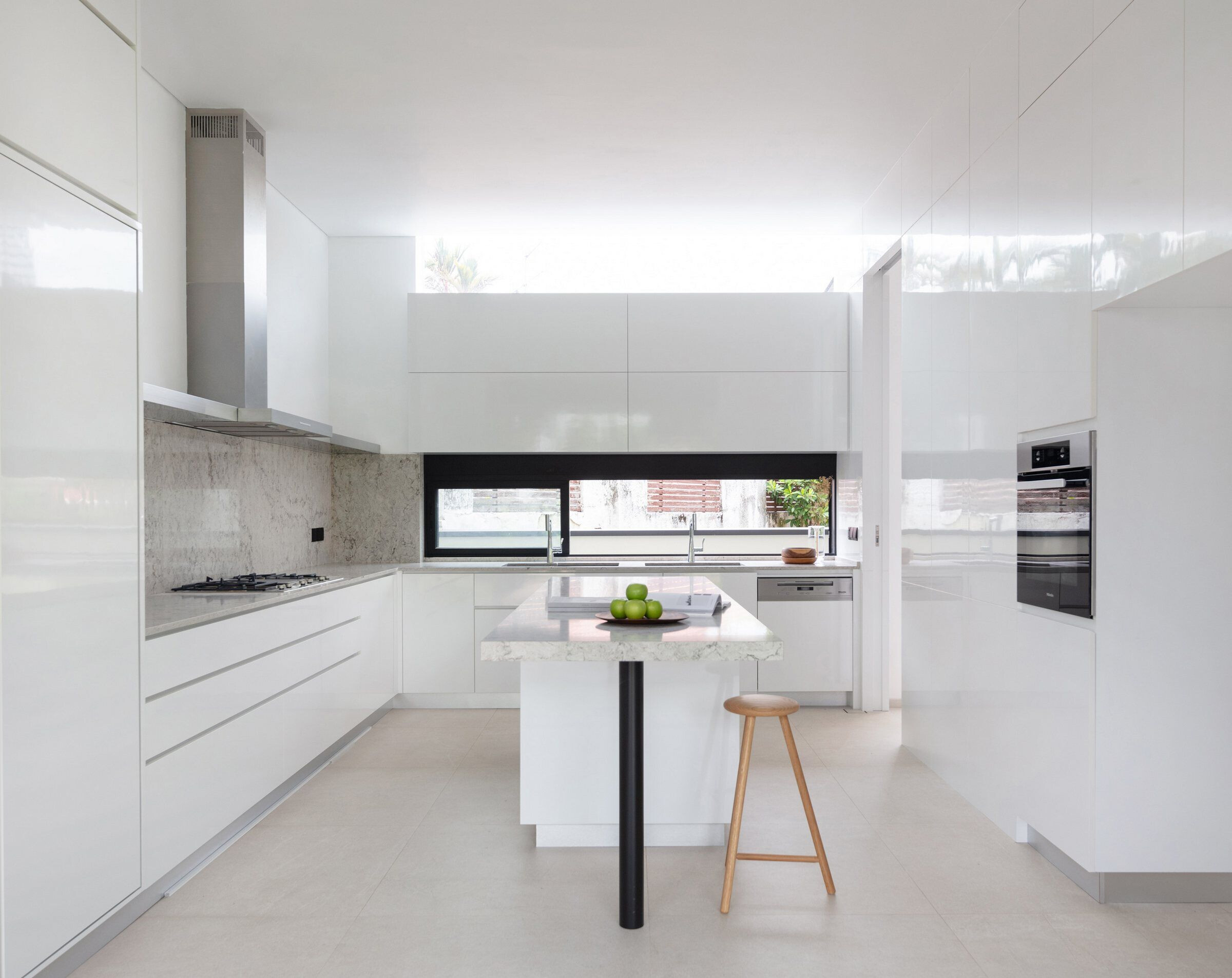 Material Used:
1. Facade cladding:
Board-formed reinforced concrete protection(Royalan by Keim)
Spray-textured Wall (Lenaluck bySKK)
Facing bricks (Eco-brick by Wienerberger)
2. Flooring:
Beige Resin-filled Slab-cut Honed Natural Travetine
Homogenous Tiles (Stonetrack by CeramicheSupergres)
Solid Natural IpeTimber Decking (Perswood)
Solid Natural Brazilian Oak Timber Flooring (Perswood)
3. Doors:
Timber Doors spray-painted finish
4. Windows:
Aluminum windows (Classic Aluminum Industry PL)
5. Roofing:
Aluminum Roofing Sheet (Falzonal)
6. Interior lighting:
Recessed wall lights (FLOS)
General lighting (GLOS)