Just like any project, the environment of its location was studied and taken into account. Right at the beginning of the project, the city, a special feature of the new innovation center became the main aspect in our inspiration, and we decided to take the magnificent 360° surrounding city view of the beautiful modern Tel Aviv, and create an interpretation of the city's skyline.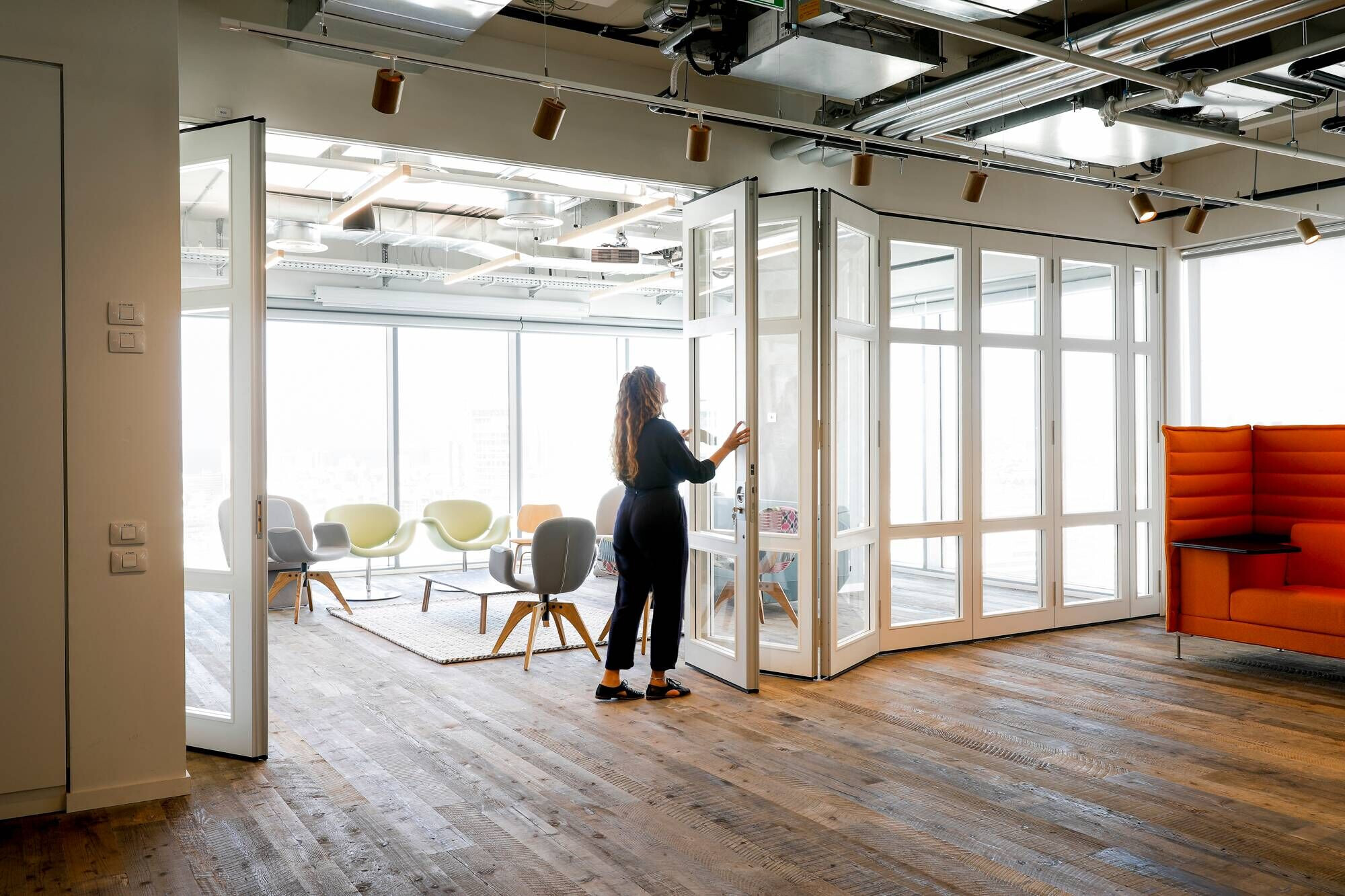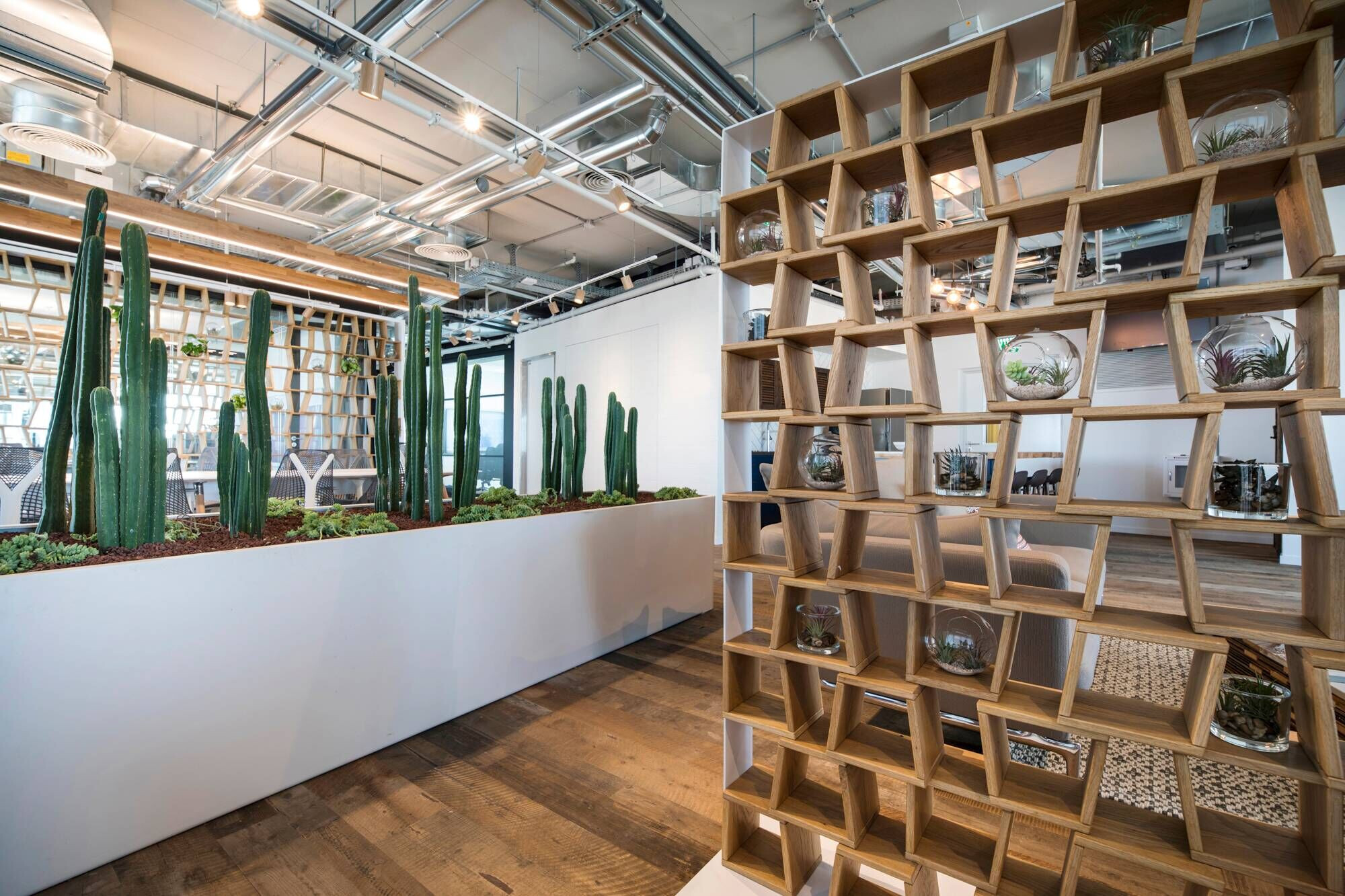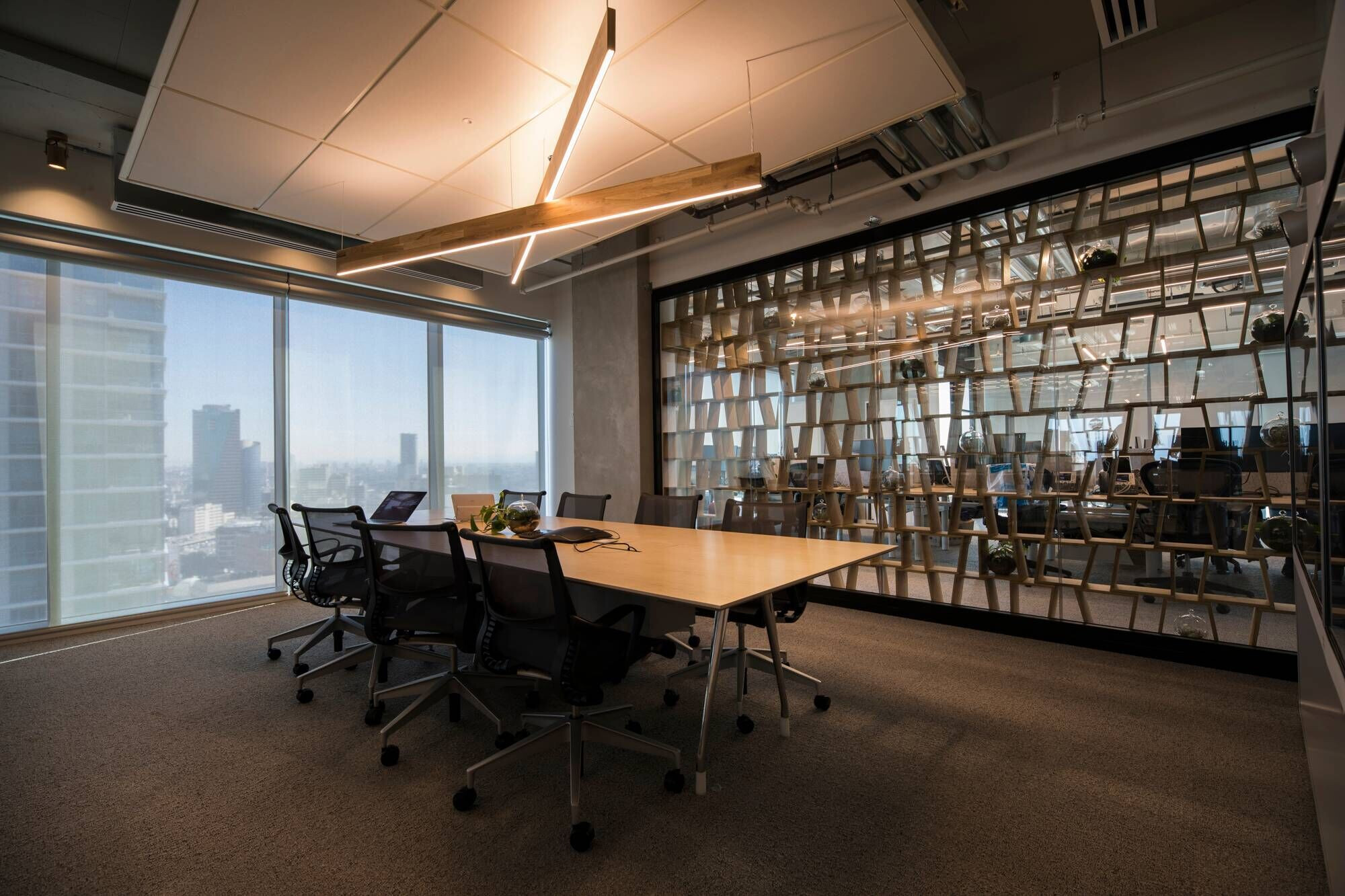 With that in mind, the space was designedfor all employees to enjoy the views from every corner of the office space.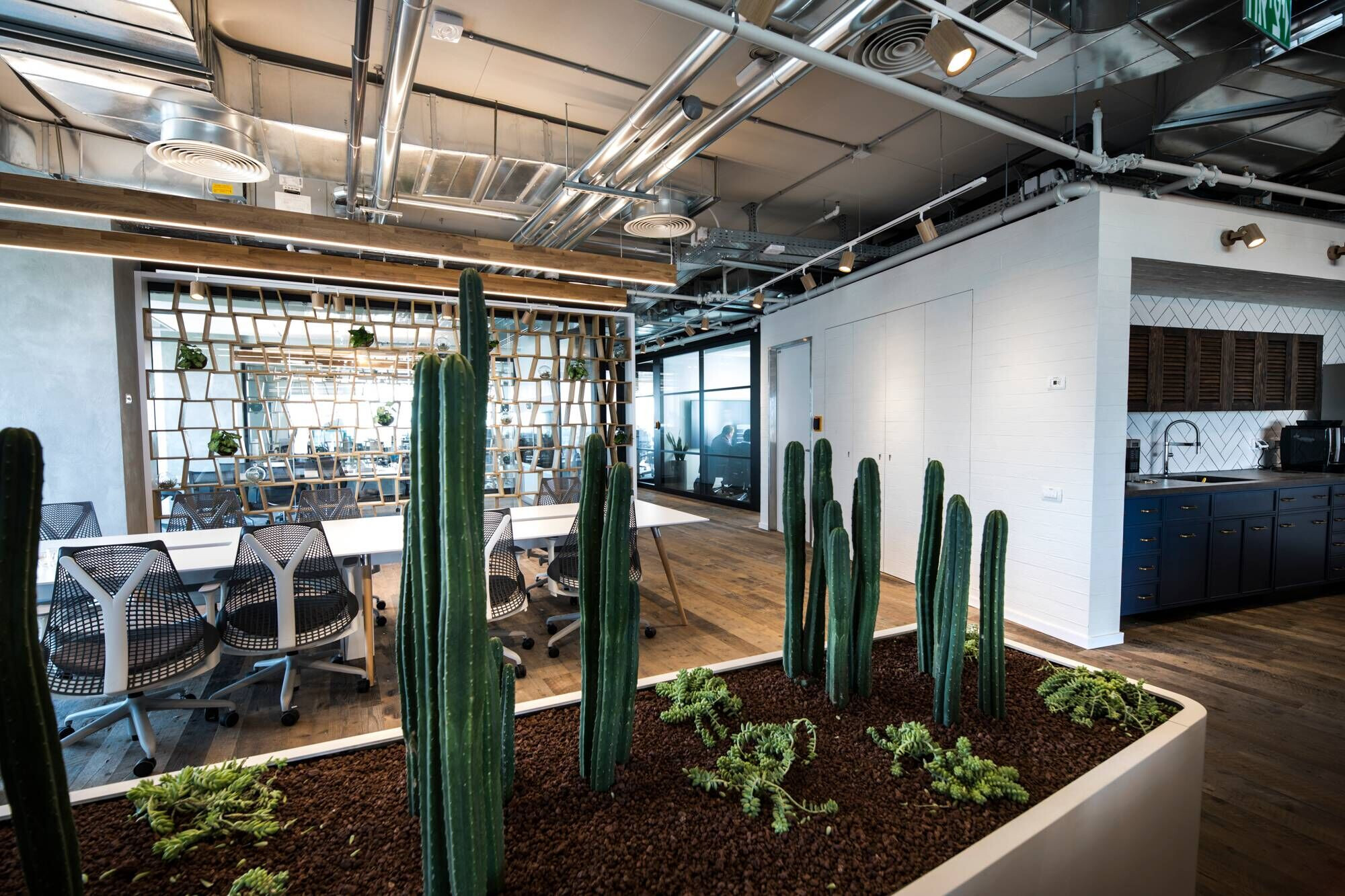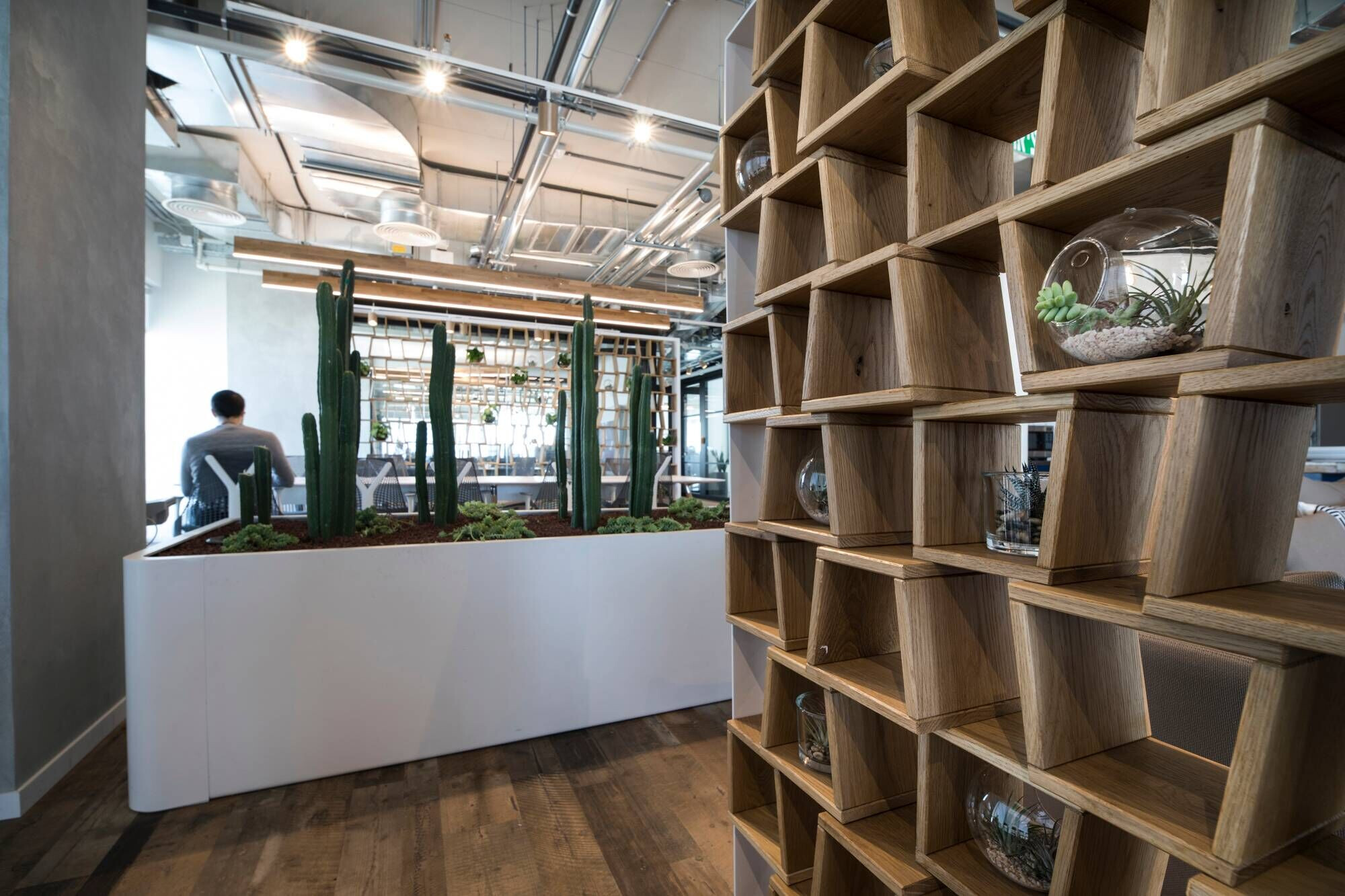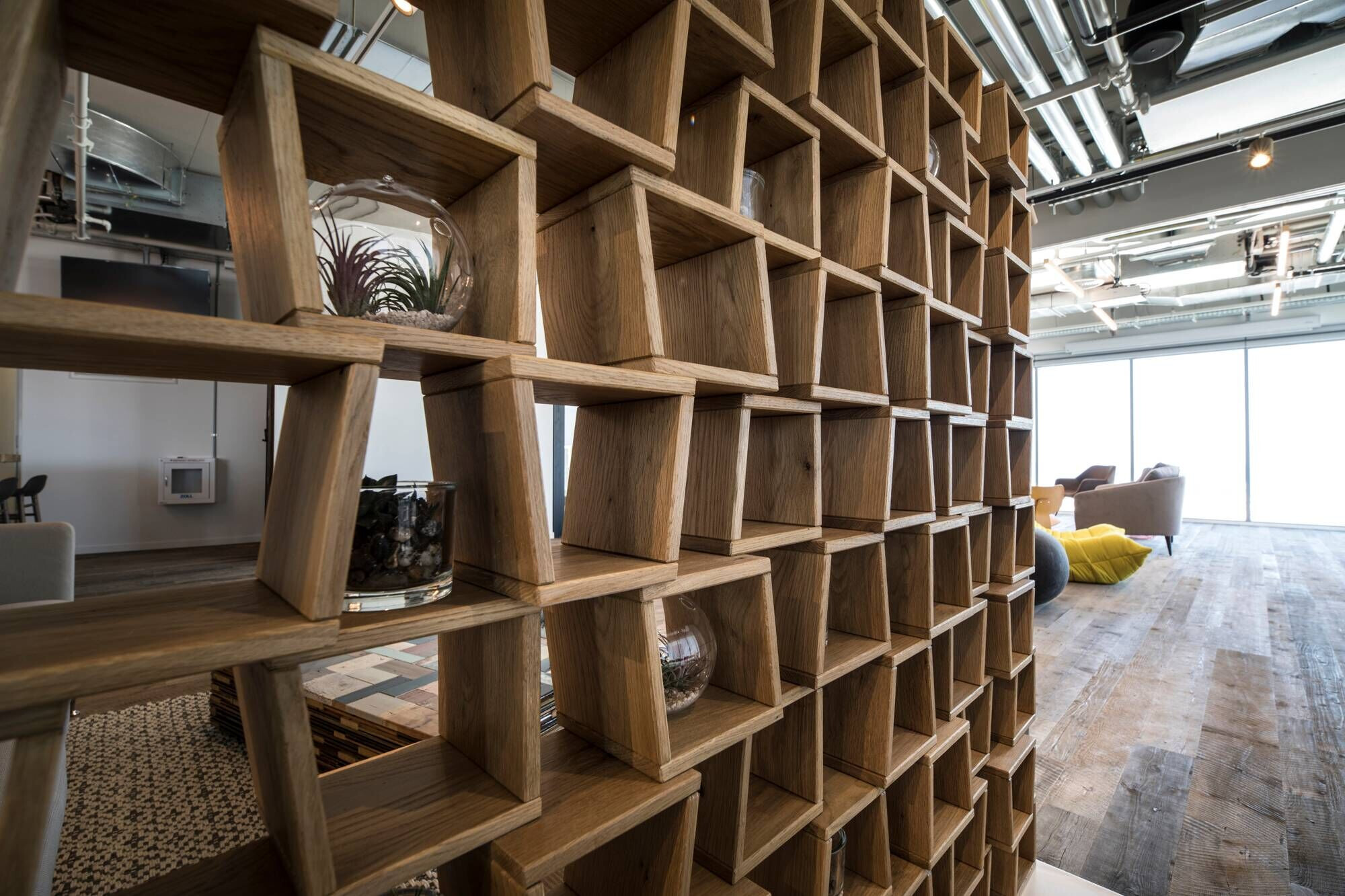 The urban view of Tel Aviv is reflected into the office. We took the rhythm created by the buildings outside the window, and brought them inside, transforming them into3-dimensional, fluid, a-symmetrical, see through partitions.
The office plan offers ample quiet work-areas, informal collaboration areas, and formal conference rooms. The space also consists of hot desks offered for young start-upcompanies.The plan of the project also included an innovation center, a space which can be defined in accordance to the number of people, by a movable partition.