An 1800s era Halifax townhouse with dark, dated interiors and a lack of flow, gets a much needed sustainable renovation.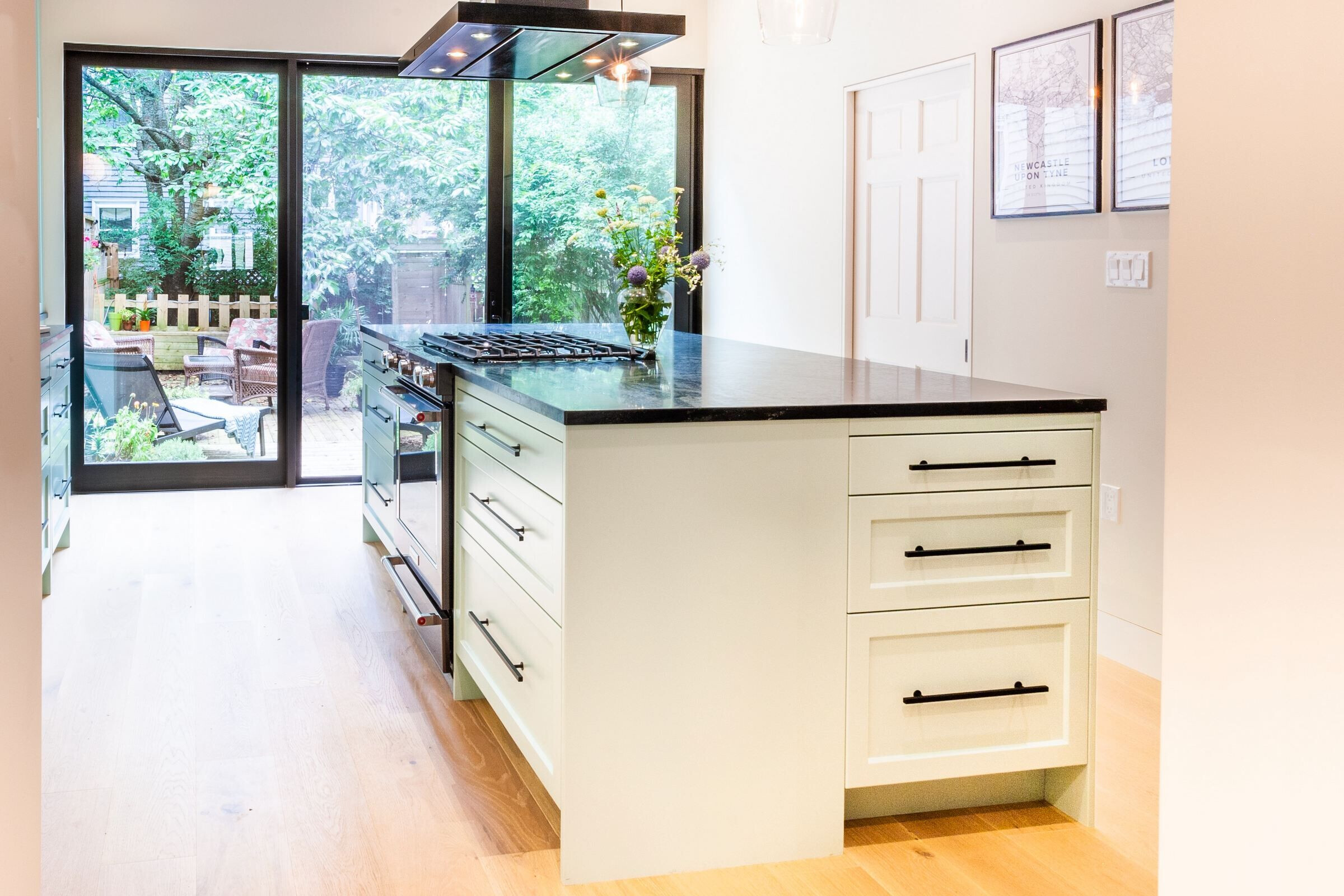 Who are the clients and what's interesting about them?
The homeowners, a professional couple and their university-aged children, are a family of sport and fitness enthusiasts who love to entertain.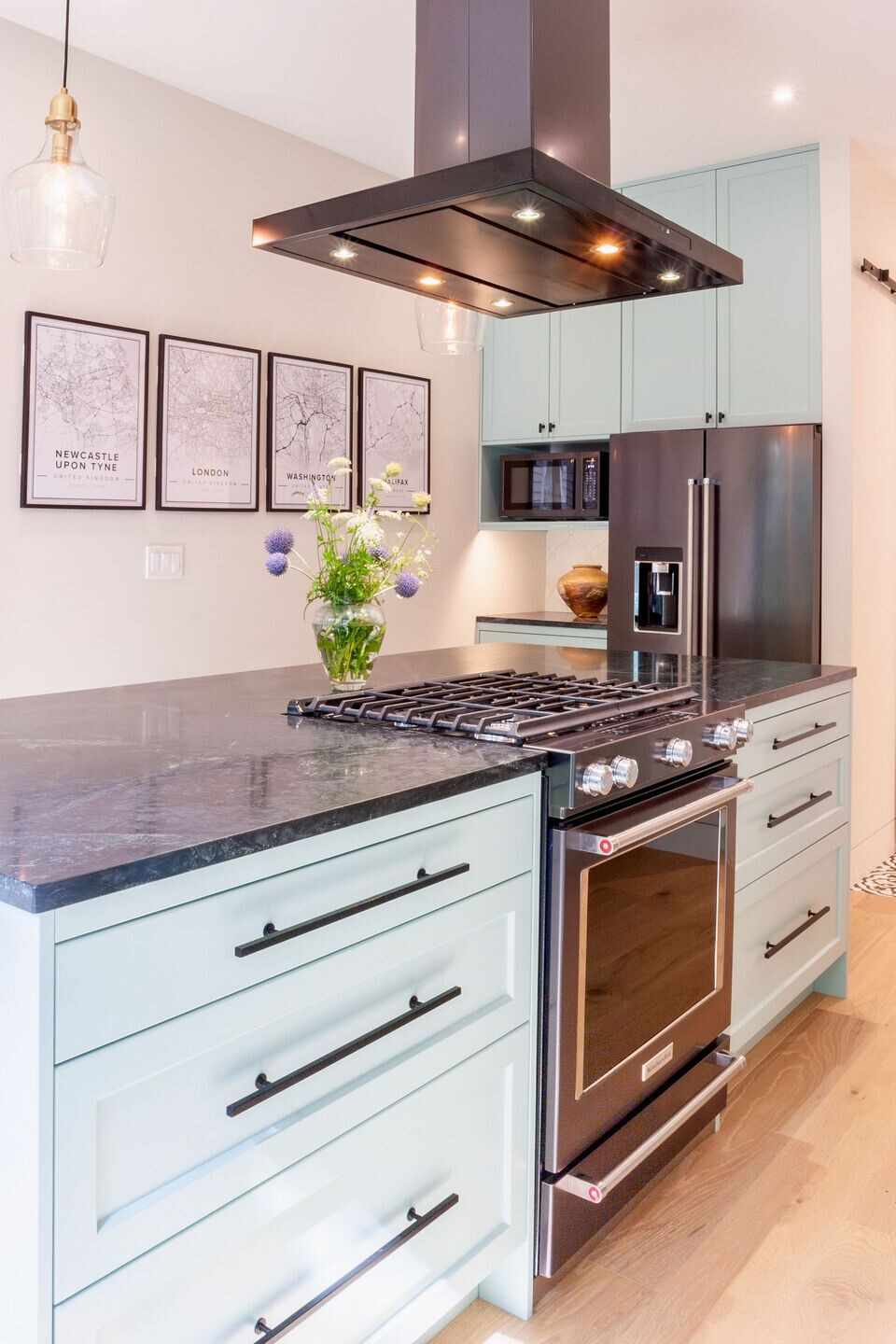 What were the key challenges?
This home had limited access to natural light due to the position of the shared south party wall. The home was also short on overall connection and flow (indoors and out) and lacked insulation and even a heat source in the kitchen. These were just some of the challenges faced in this redesign.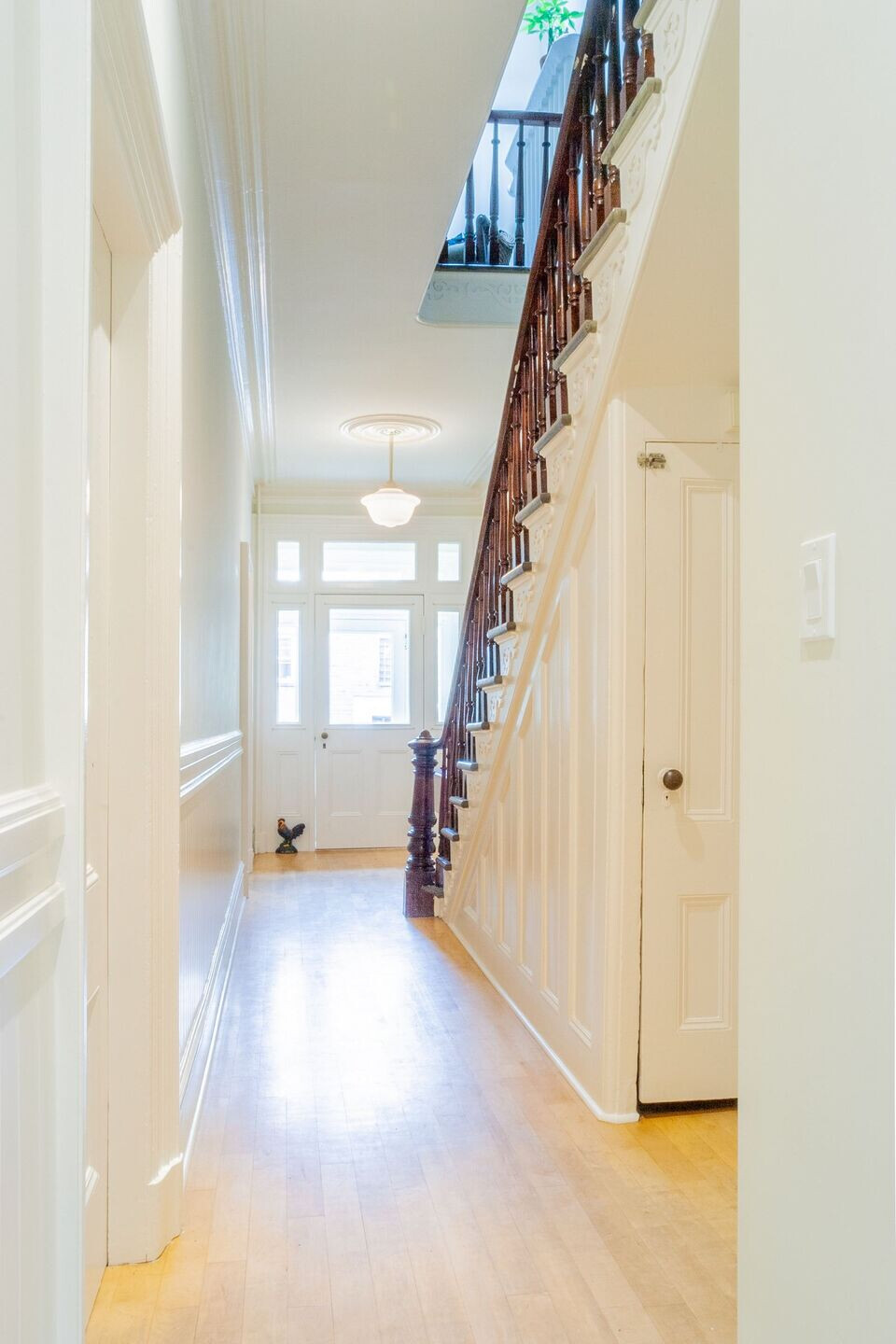 What were the solutions?
A wall-to-wall Marvin sliding door brings in the late-day sun through the west-facing back wall of the kitchen and reinforces the connection to nature. The kitchen, a well-functioning space where the chef can interact with family and guests, is now flooded with natural light and is accessible to the garden. The garden space is now an extension of the living area and the hub of indoor/outdoor activity.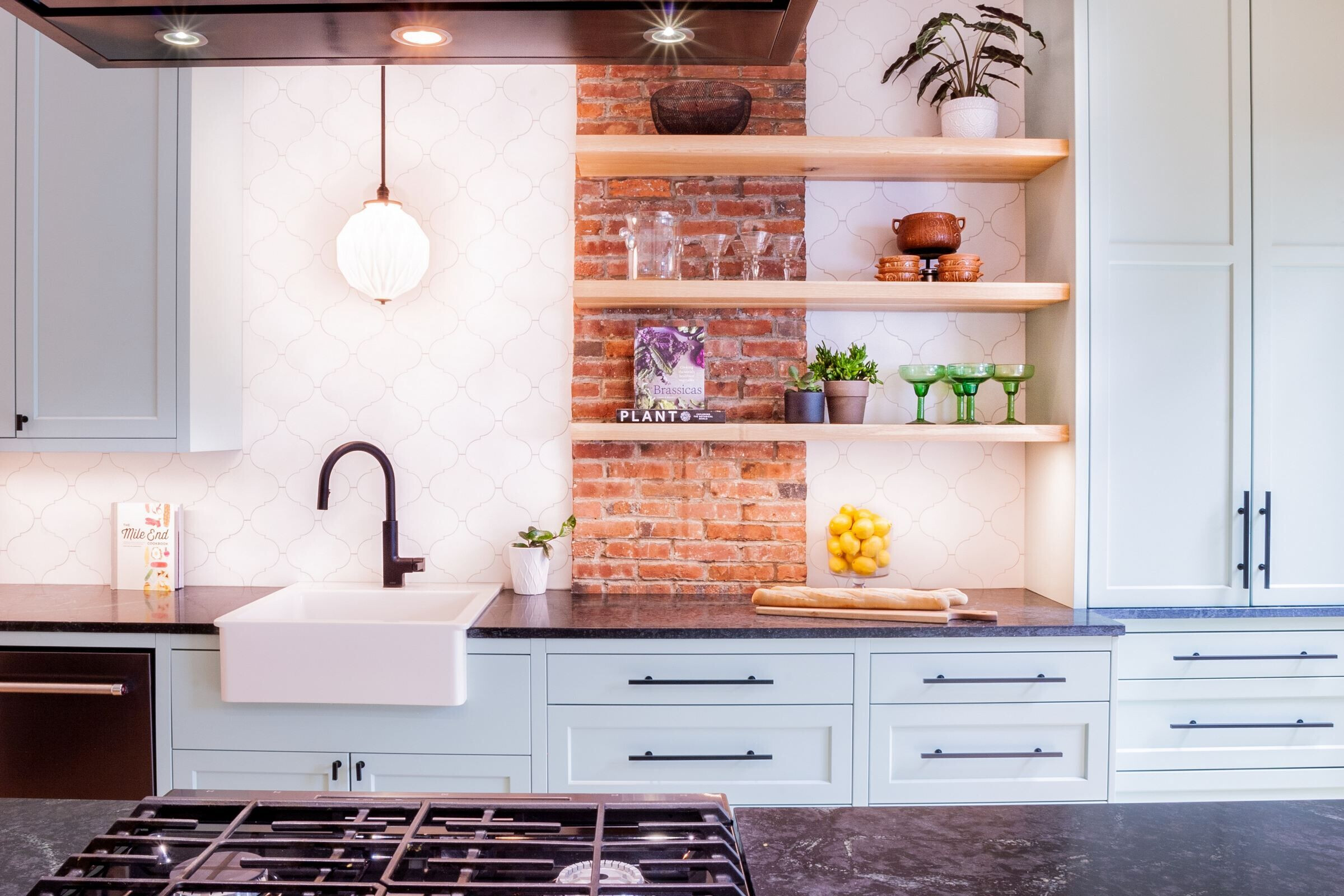 Relocating the powder room and laundry next to the shared party wall aligned the entry hall with the kitchen for a clear line of sight from front to back, with the big view into the garden as the focal point. New cabinetry, a mix of Ikea cabinets and custom fronts and shelves, allowed for a low-cost approach with a custom feel. An improved layout, with a generous pantry taking the place of the old bathroom, maximizes storage, and a large island offers seating for the whole family. Repurposed elements, such as the kitchen sink, pantry barn door and powder room transom window, were incorporated into the design to instill a memory of the original space and to save resources.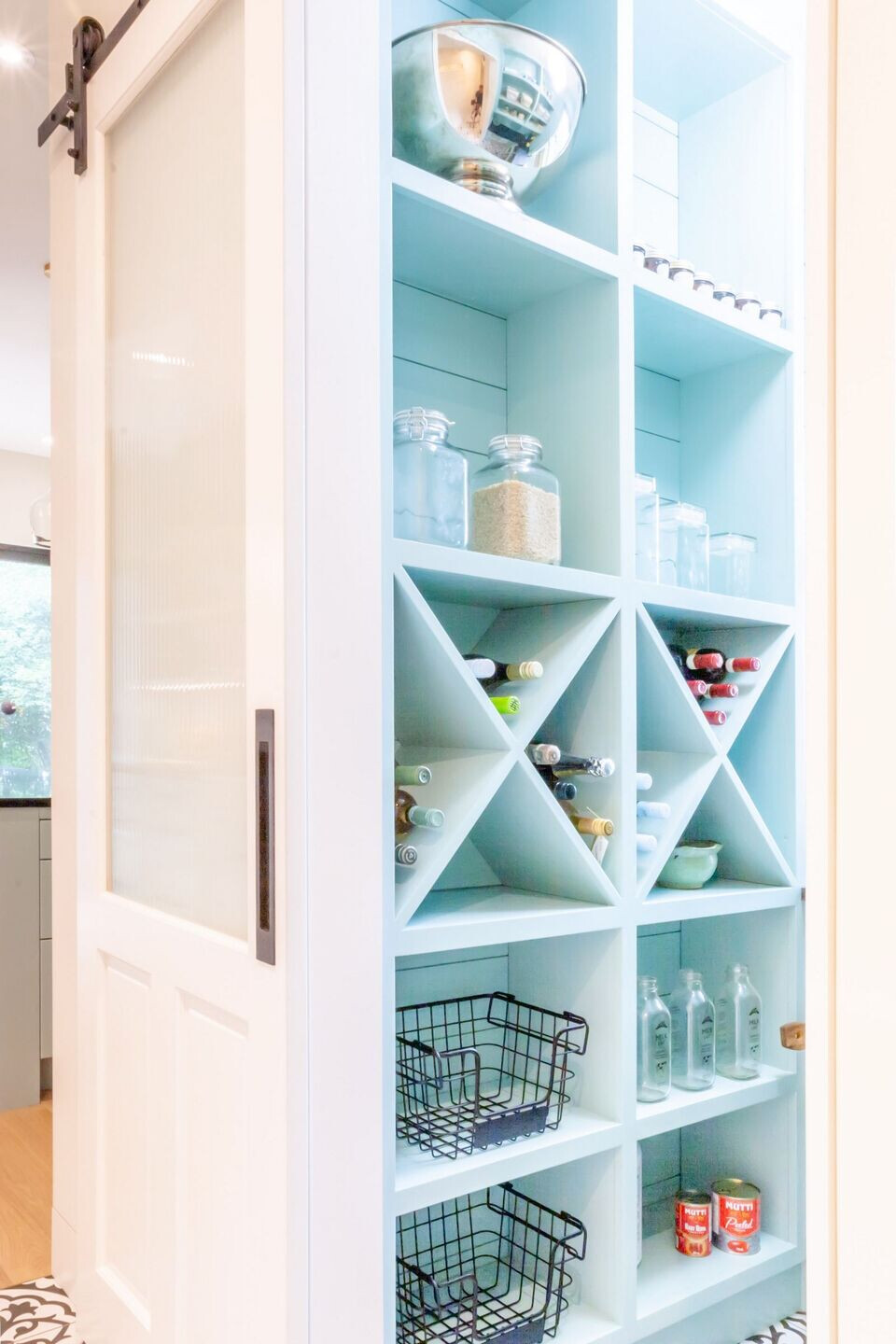 The design features a happy materials palette, one not afraid of colour, with robin egg blue cabinets, rich soapstone counters, clear maple floors, a playful black and white patterned cement tile and an original exposed brick chimney. The crisp, modern detailing of the new elements allow the original features to stand out. New insulation, air sealing work and in-floor heat in the entire back end of the house makes the kitchen comfortable in all seasons.