Mere House which has been longlisted for this year's RIBA House of the Year was designed as an 'upside-down' house. From the outset the client was clear that she wanted an inverted living arrangement, with the main living spaces and her bedroom on the first floor. These rooms capitalise on the wide expansive views over the flat Fen fields. First floor living offers a unique connection to the landscape, allowing one to see for many miles.
Theupstairsat Mere House becomes the hub of the home.Any windows that faced south might risk overlooking the neighbouring bungalow gardens. To alleviate this risk the south facing windows were positioned above eye level. This resulted in the need for taller eaves which the butterfly roof allowed us to do. The living spaces enjoy a high ceiling that creates a dynamic, airy space.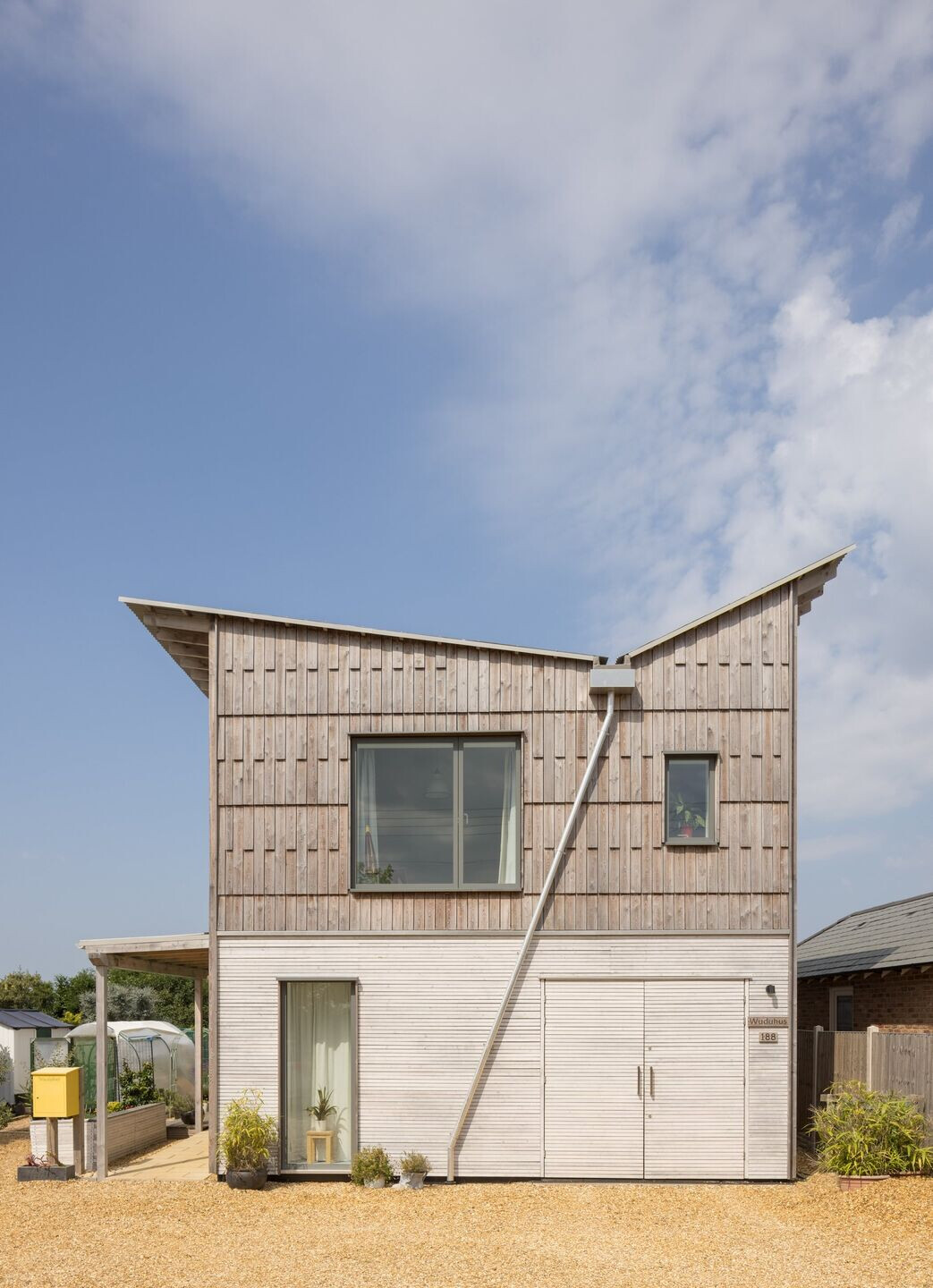 In contrast tothe outward looking first floor spaces that have large windows and a west facing balcony, the ground floor offers introverted spaces such asa study and guest bedrooms that make the most of views to the garden.
Future proofing the home was an important part of the design. The client, a retired headmistress, was keen to plan ahead and saw the house as a place to spend many years of retirement. With this in mind a lift was incorporated to create easy access to first floor areas should she have reduced mobility in the future. A private guest bedroom is usefully separated on the ground floor and might allow for a carer to stay when required in the future.
Team:
Design Team: Mole Architects
Project Architect/s: Ian Bramwell, Susie Newman
Building Contractor: Burmor Construction Ltd
Passive House Build System Contractor: Beattie Passive Ltd
Quantity Surveyor: Sheriff Tiplady Associates Ltd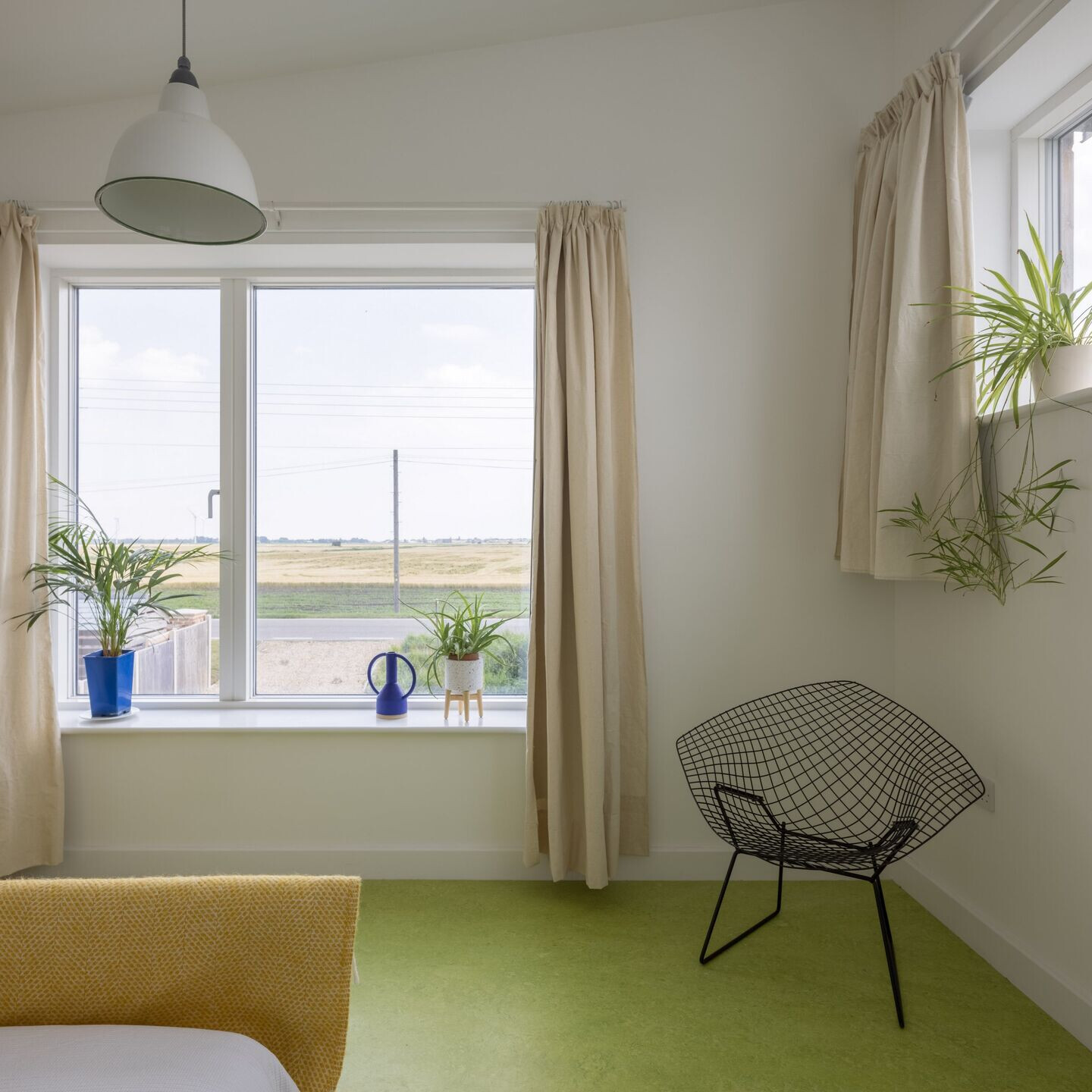 Material Used:
1. Material: Windows and doors
Supplier: Velfac triple glazed
2. Material: Renewables – MVHR and PV panels system
Supplier: EcoInstaller
3. Material: BOEN Ash internal Timber flooring
Supplier: Oak Flooring Direct
4. Material: Kitchen cabinetry
Supplier: Ikea
5. Material: Larch timber cladding with Organowood osmo stain
Supplier: Osmo
6. Material: Artico 4000 Home Lift
Supplier: Gartec