Yellow delight is a 2 room rent apartment located in Bucharest. The key element of the project is space optimization.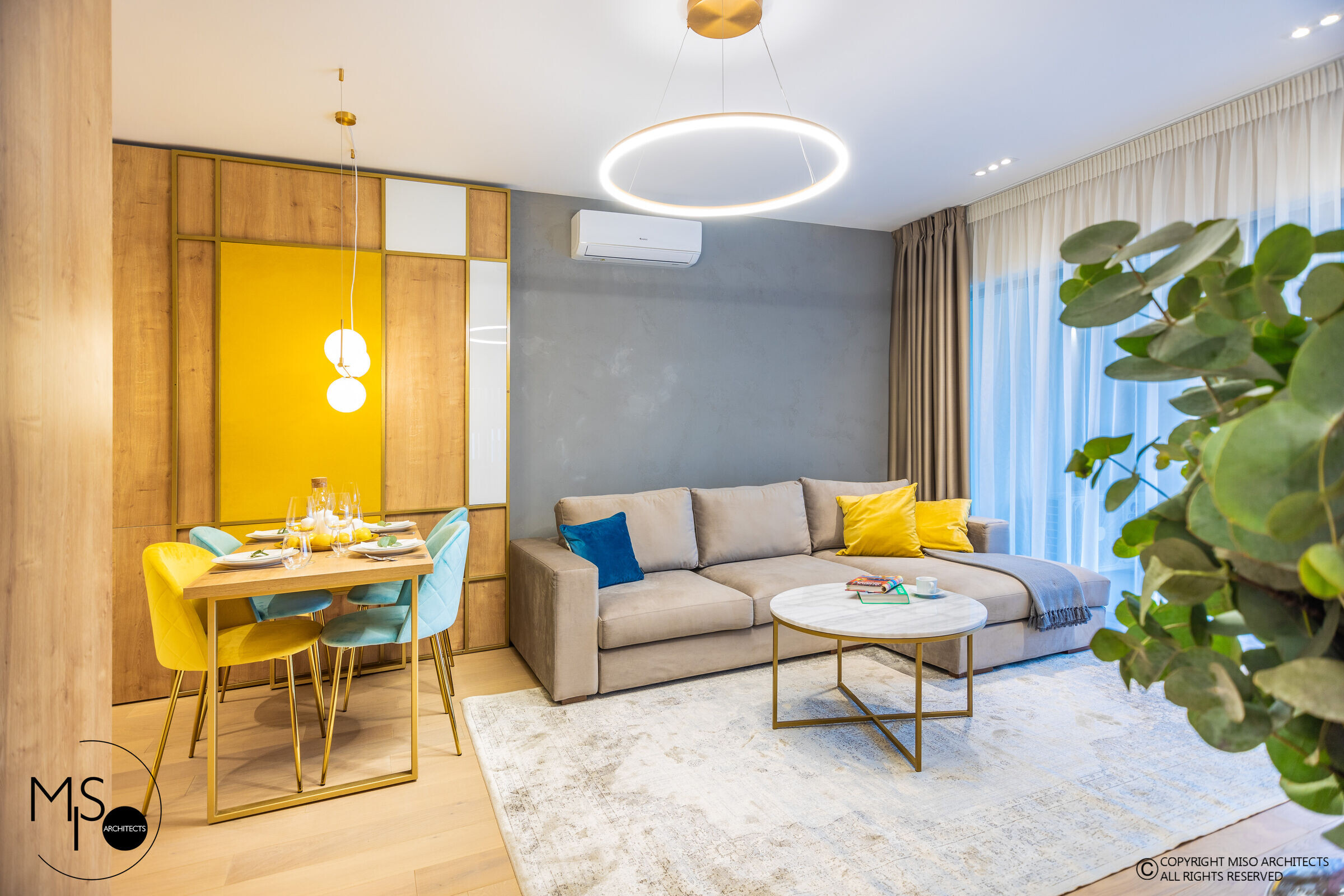 The apartment is divided in 2 different zones: the bedroom-night area and the day area. The living room, dining room and home office are spatially and visually merged in a common area. In the center of the living we used a lamella wall with a TV stand that divides visually the kitchen from the rest of the house. The kitchen area is U shaped and fits all the appliances for a rent apartment and also has a lot of storage spaces.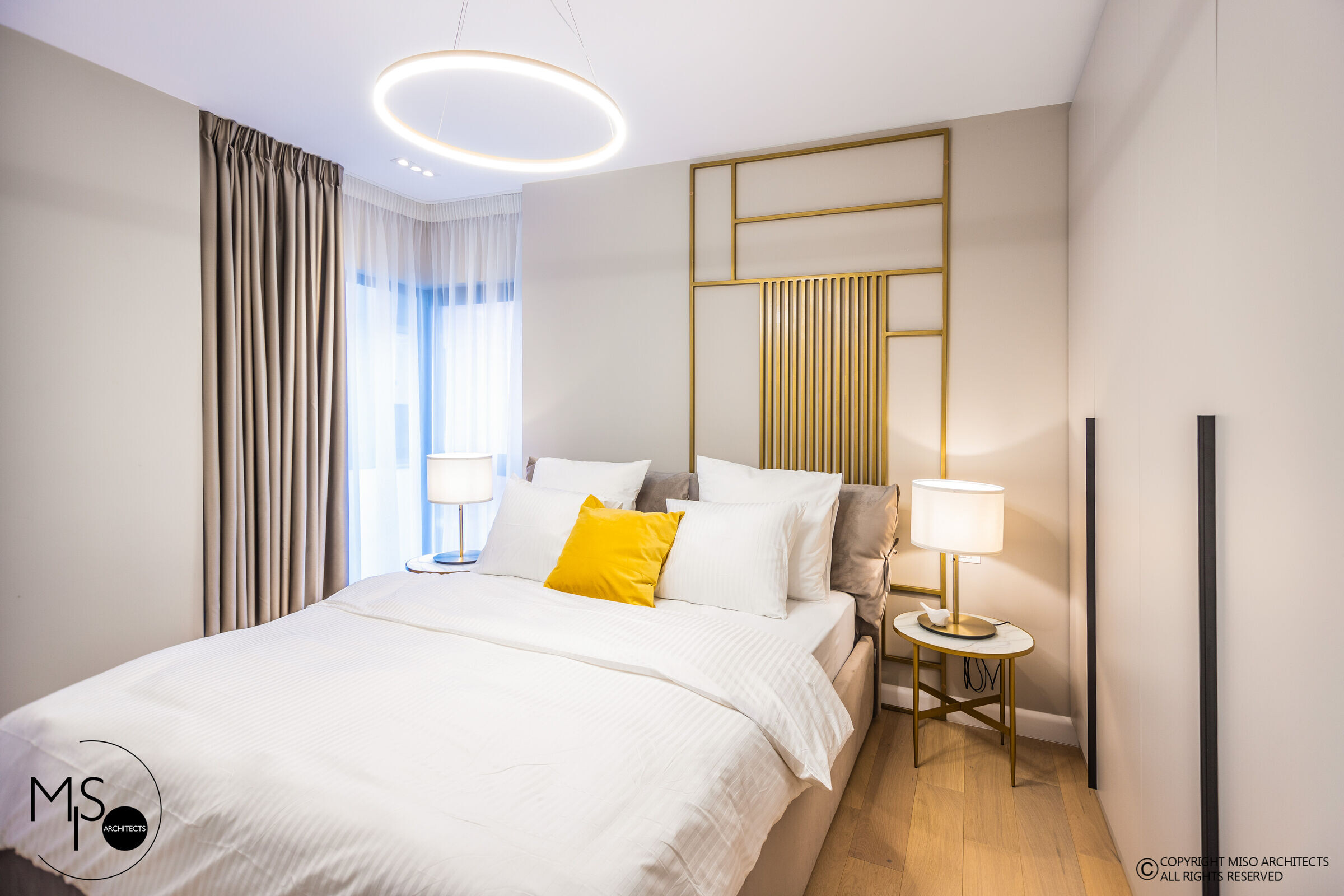 We preferred a long shelve above the window for plants and dishes. At the entrance we have a multifunctional furniture that includes the wardrobe on its lateral and in the front a home office area with bookcase included. Also this pieces can be used for make-up. The bedroom is very neutral, the furniture fronts have the same color as the walls and the bed. The make-up table is empowered with a big mirror with led lights incorporated and continues with drawers for clothes.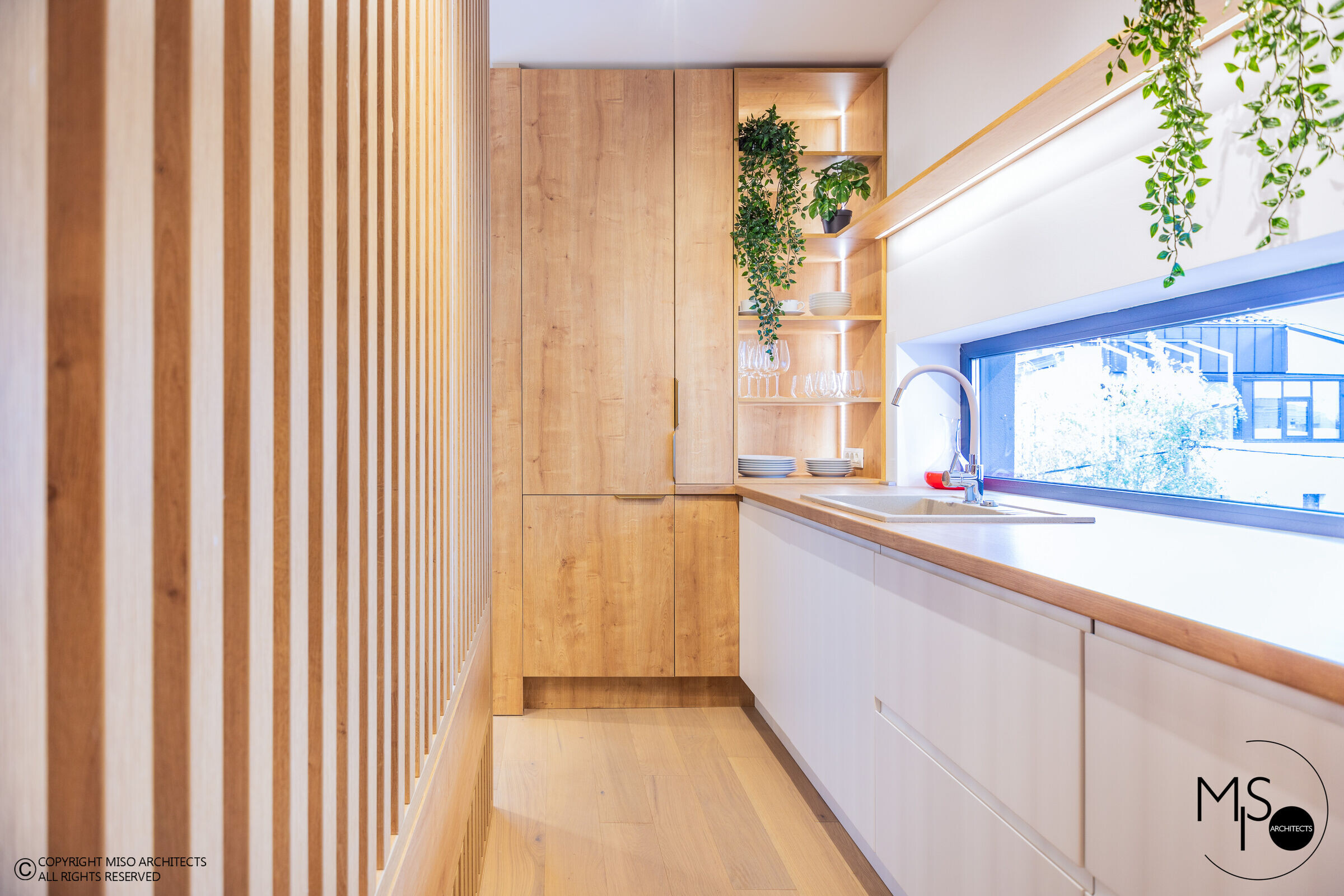 Finishes
The golden metallic panels that decorate the walls add a lot of personality to the space. The color pallet used in this project is wooden oak texture combined with cashmere grey for melamine faced chipboards.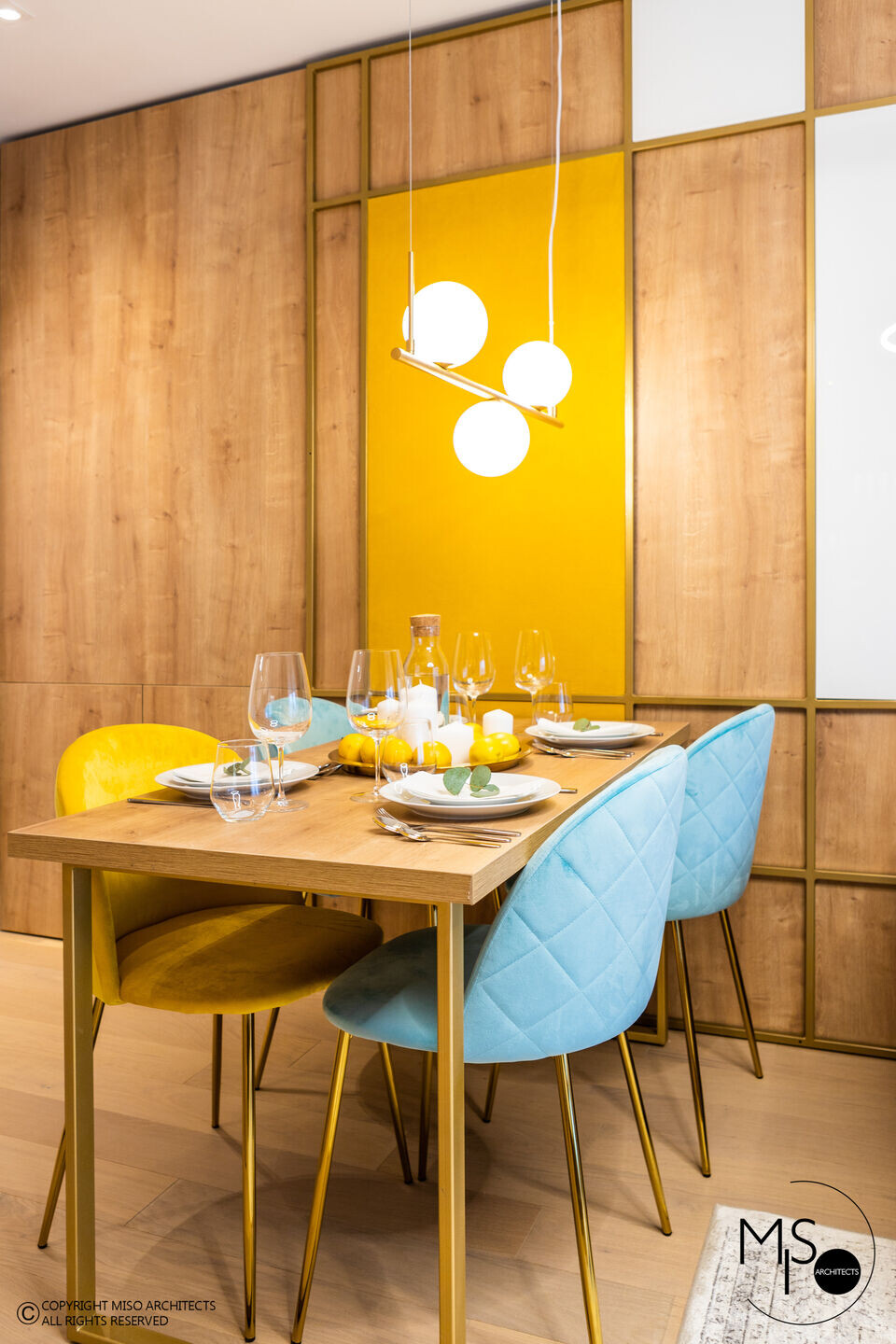 For a warm feeling we used a lot of velvet textiles for the curtains, upholstery of the bed, sofa, chairs and for the decorative panels on the wall.
Material Used:
1. Interior lighting : Redo Grup, Arelux
2. Carpenter : Movi Design
3. Sofa & bed : Divanissimi
4. Chairs: Domicilio
5. Decorative painting : San Marco