Yellow Desk breaks the conventions of a traditional coworking space. As a space for creatives, entrepreneurs, and people who thrive on collaboration, Leftfield studio had the freedom to create a space where functionality and creativity collide.
With a contemporary industrial style and innovative inclusions such as a photo studio, monkey bars, and ball pit, elements are tied together with curved design and bold-yet-seamless styling. This space forms the heart of creative collaboration, with everything a creative could need to thrive.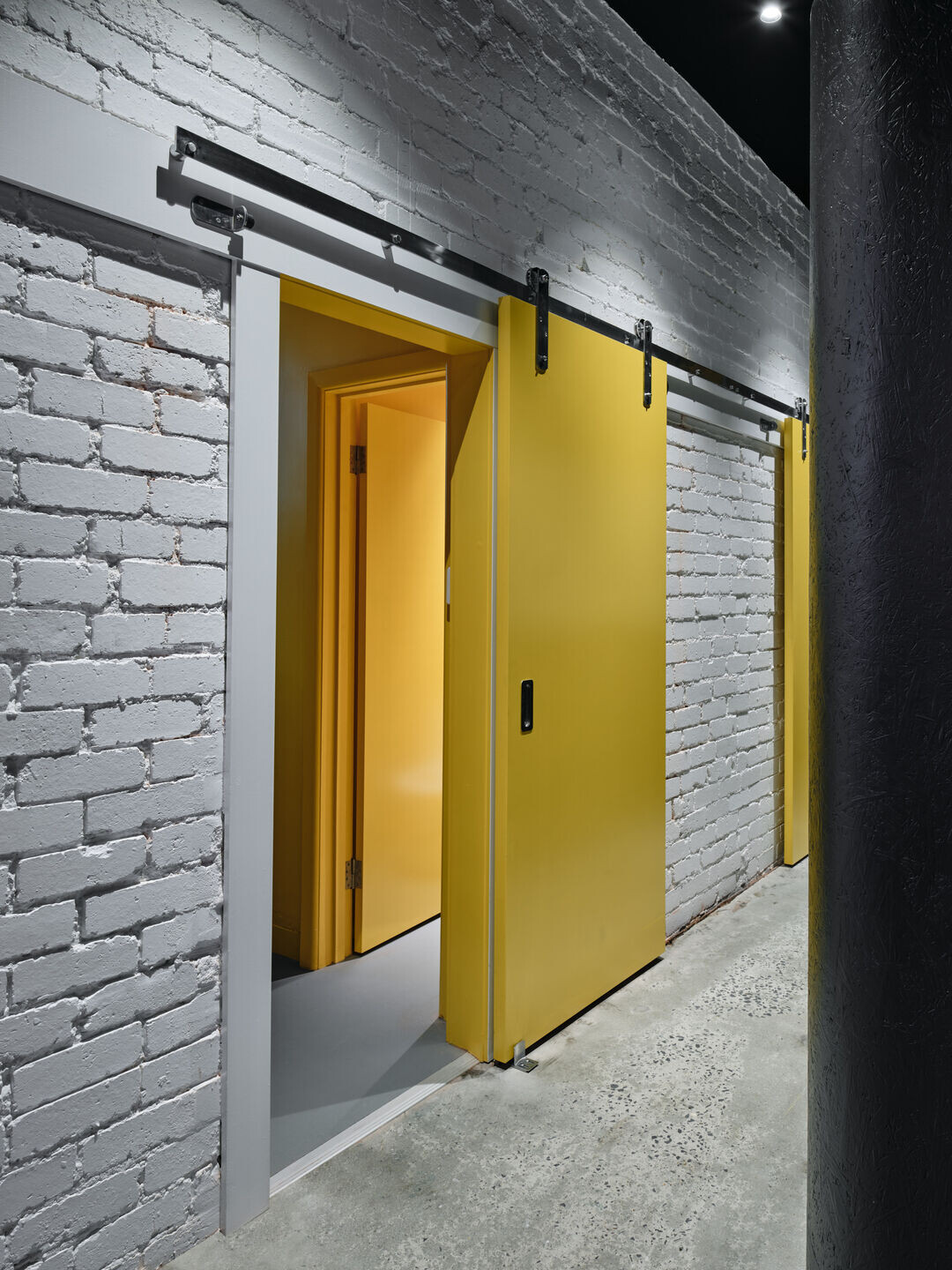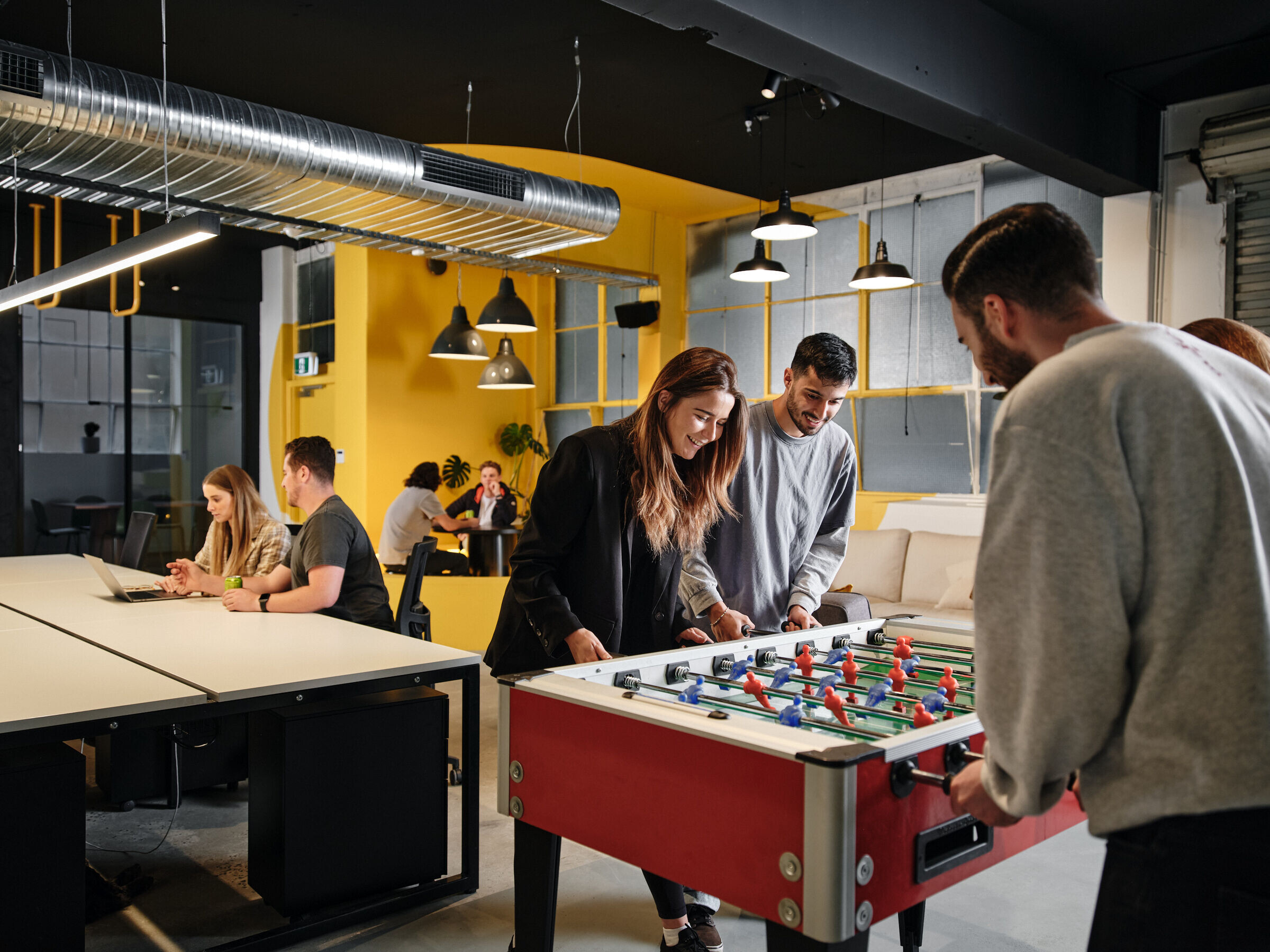 Who are the clients and what's interesting about them?
Yellow Desk is a coworking space expanding the vision of distance and freelance work. As the permanent home of creative agency Picos Media and open to people from a suite of creative fields, Yellow Desk is established as a hub of creative collaboration.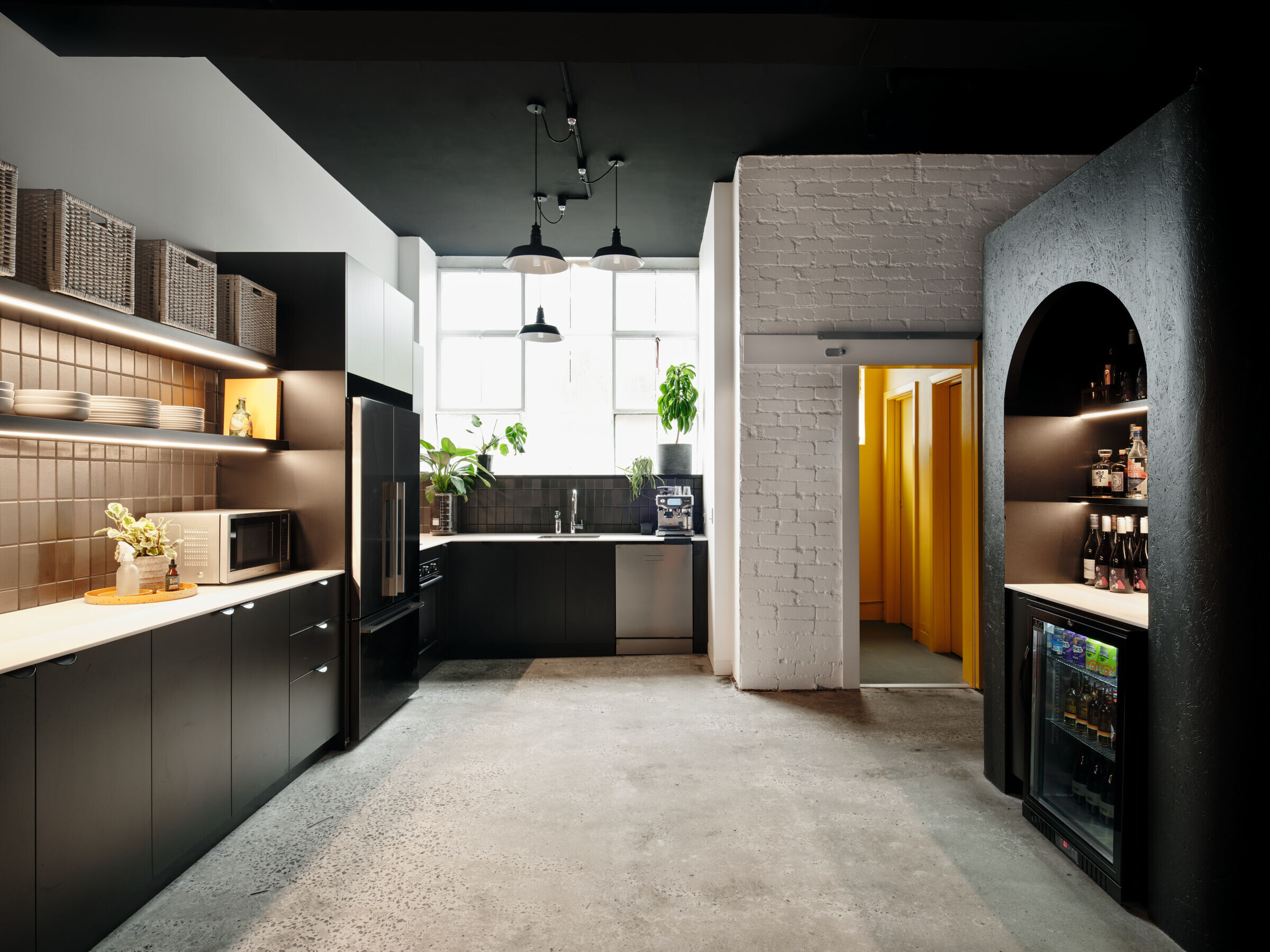 What was the brief?
Yellow Desk's vision is to build a home for creatives, freelancers, and entrepreneurs. The space itself is at the heart of the business; in an age where digital marketing and content creation become more important by the day, Yellow Desk wanted to create a place where people could create and work in the same space.
Consideration needed to be given to the needs of creatives from photographers to podcasters, and general office considerations spanning Zoom backgrounds to lighting and acoustics. This vision of a functional environment all needed to align with a playful but premium aesthetic.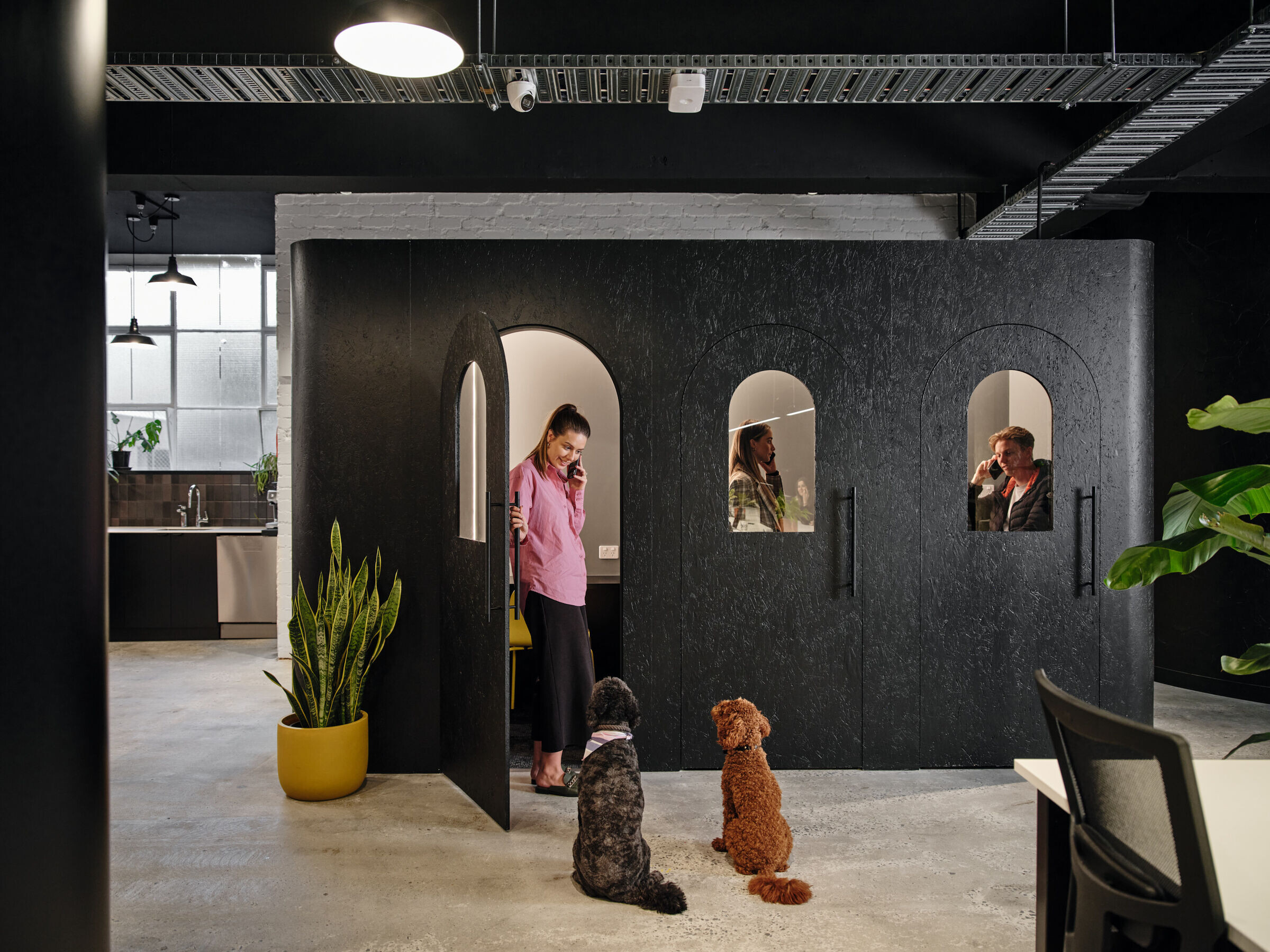 How is the project unique?
This project saw the renovation of a building that is almost a century old into an innovative workspace aligning closely with Yellow Desk's digital branding. The inclusion of curved designs—walls, cabinetry, cable racks, archways—and an open plan make for a space that feels welcoming and unique while remaining highly functional.
Yellow Desk's contemporary industrial aesthetic honours the origins of the building, functionally caters to the needs of workers, and forms a space creatives are happy to call home.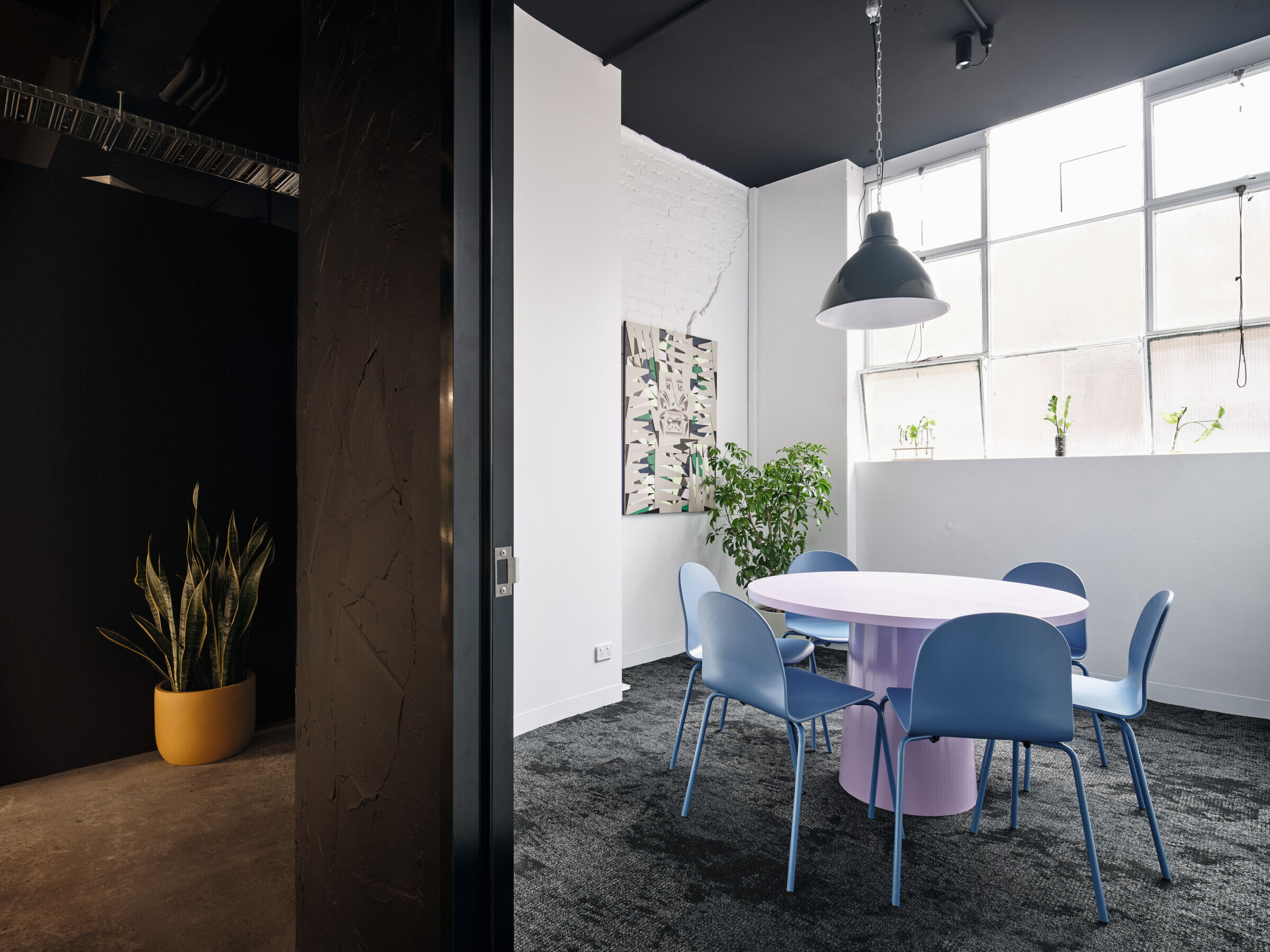 Team:
Architect: Left Field Studio
Commercial Builder: SAW Building Services
Photographer: Simon Shiff Says