Created in the ground floor of the Antares Tower, the restaurant is more than a restaurant. It is a new signature place where the architecture resonates with the contemporary atmosphere of a French brasserie. Thus, the architecture and the cuisine together define the meaning of this place.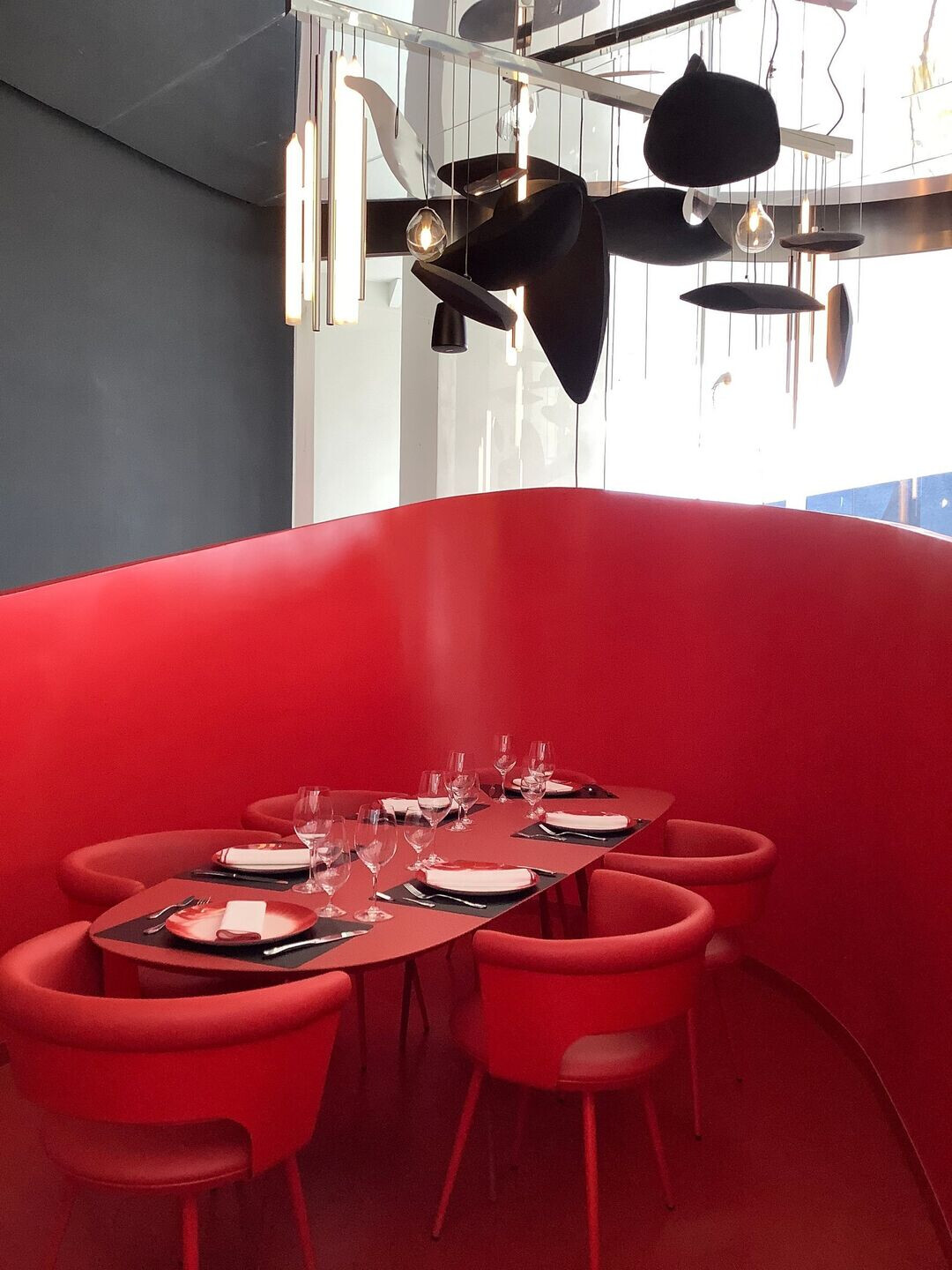 The characteristic of the place is given by its very narrow width which escapes above in the mirrored ceiling and by its very high and sinuous transparent facade which totally opens the view to the outside and from the outside to the inside. The ceiling and the facade together blur the notion of limit.
The entrance is from the side on Rambla Prim. Upon entering the restaurant, the long, narrow, vertical space is directly embraced.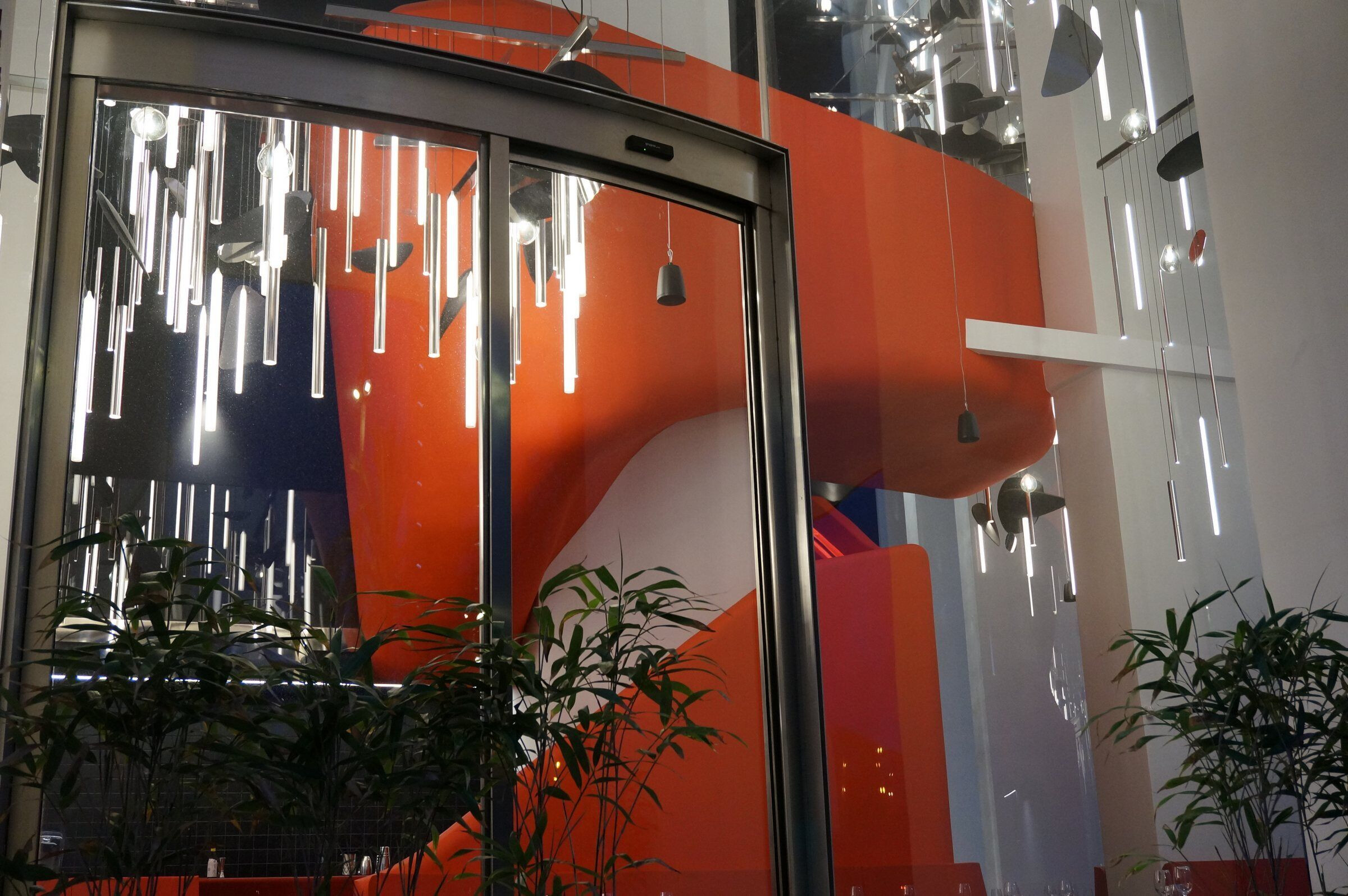 Between the wooden floor and the reflective ceiling, a long red winding ribbon runs from the entrance to the terrace at the other end of the space, the red lacquered wooden bar.
This red ribbon goes to one of the last columns around which it spirals and ends in an ovoid red volume floating above the restaurant tables, at the top lookout post on the square.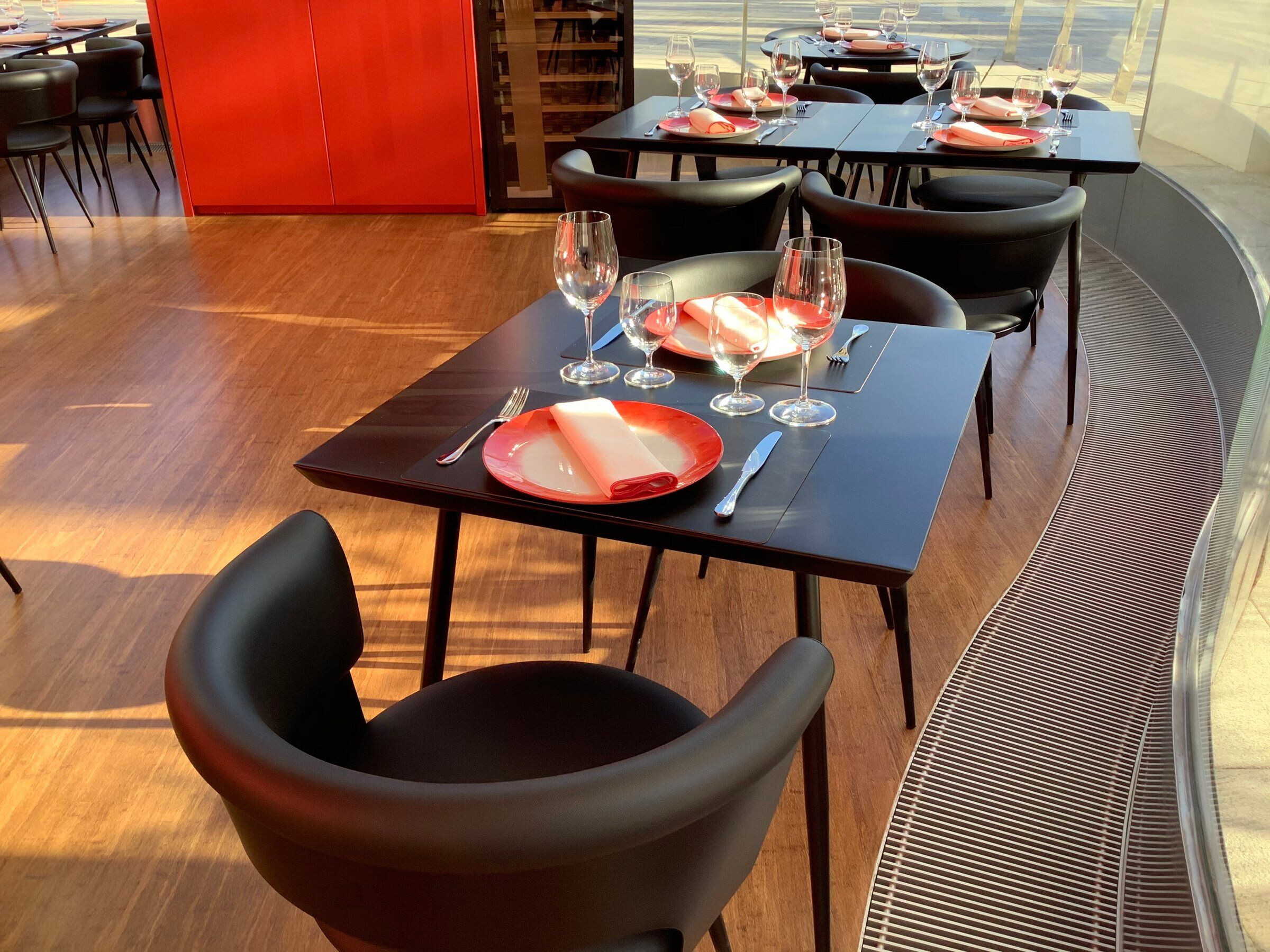 In the space above, three large chandeliers fly above the tables. They are made of multiple objects of stainless steel and frosted tubes, small balls of lights, pieces of mirror, shapes of absorbent materials and can be described as clouds.
Together, the chandeliers and the red volume are, here too, multiplied by their reflection in the mirrored ceiling which creates a sort of infinite sky. They are designed to give the restaurant a specific signature that blurs the boundaries between architectural space and artwork.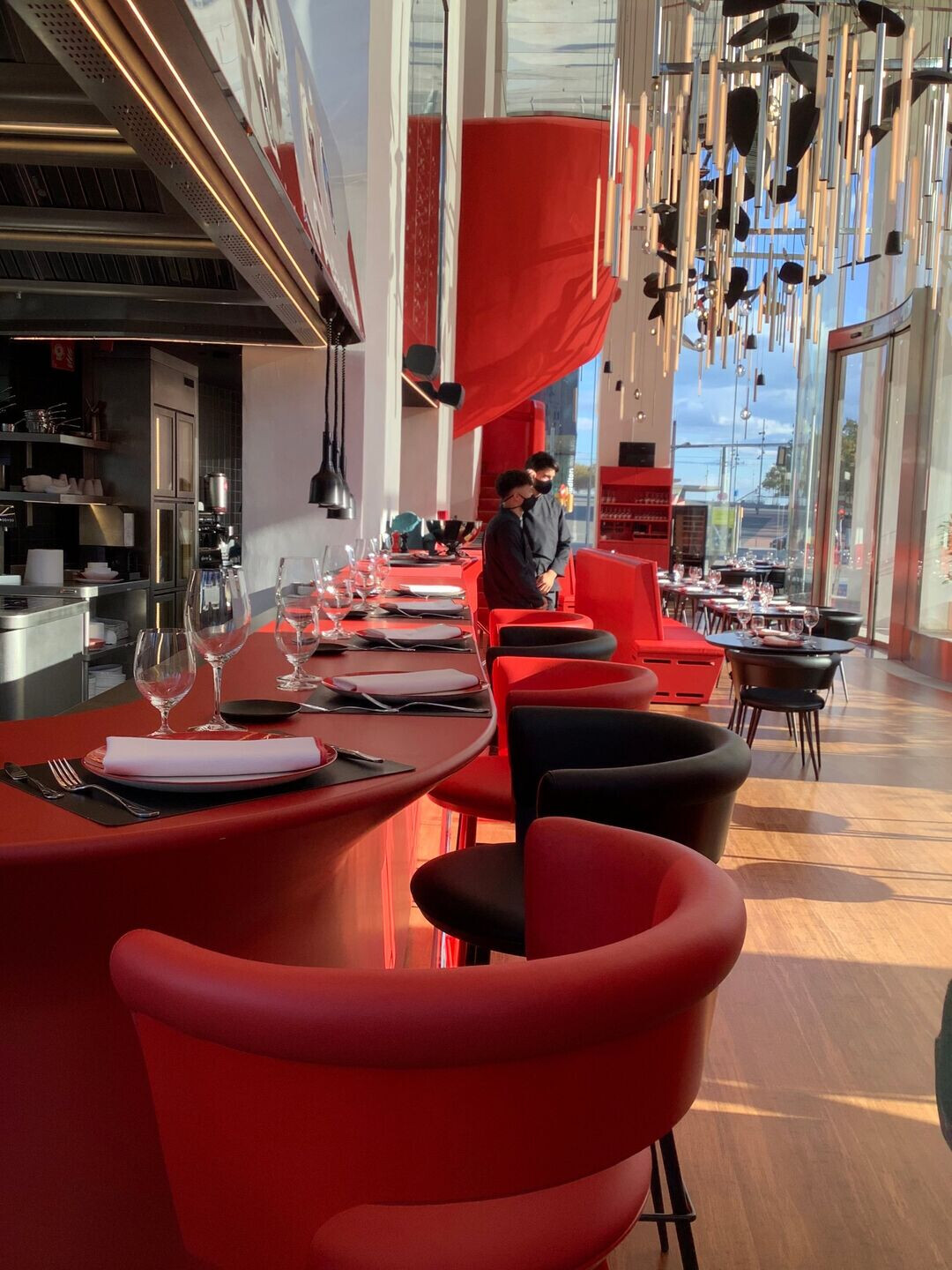 From the building's architecture, which is inspired by the beauty and the spirit of the Barcelona area, to the smallest details of the finishes are part of an integrated design attitude and have been conceived and developed in a coherent spirit of fluid and ergonomic design. It is what we can define as a Global Design approach.