Opened in early 2021, in the city of Santos, A Revo Manufactory, a gastronomic center where a coffee shop, emporium, bakery and pizzeria works, has gained a rustic and delicate style in a stylish space, which completes the experience of the place.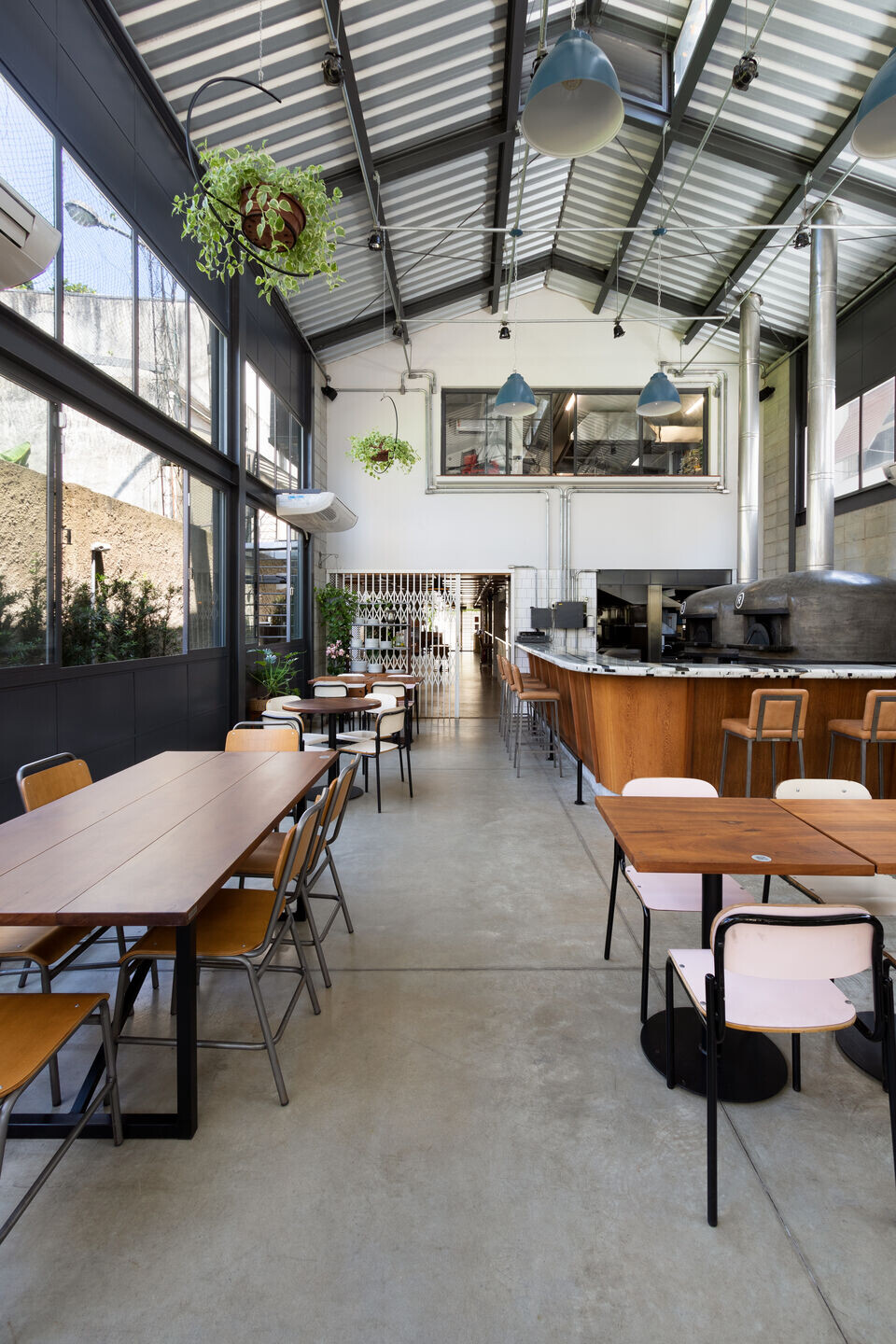 Designed in an old three-story residential building, it gained prominence in the scenario, in addition to maintaining the original characteristics and memory of the city in a large, airy, bright and green space. For those looking for new flavors and concepts, the place is a factory, which produces almost everything that is served. With a charming atmosphere, with varied cuisine, it makes the experience even more cozy.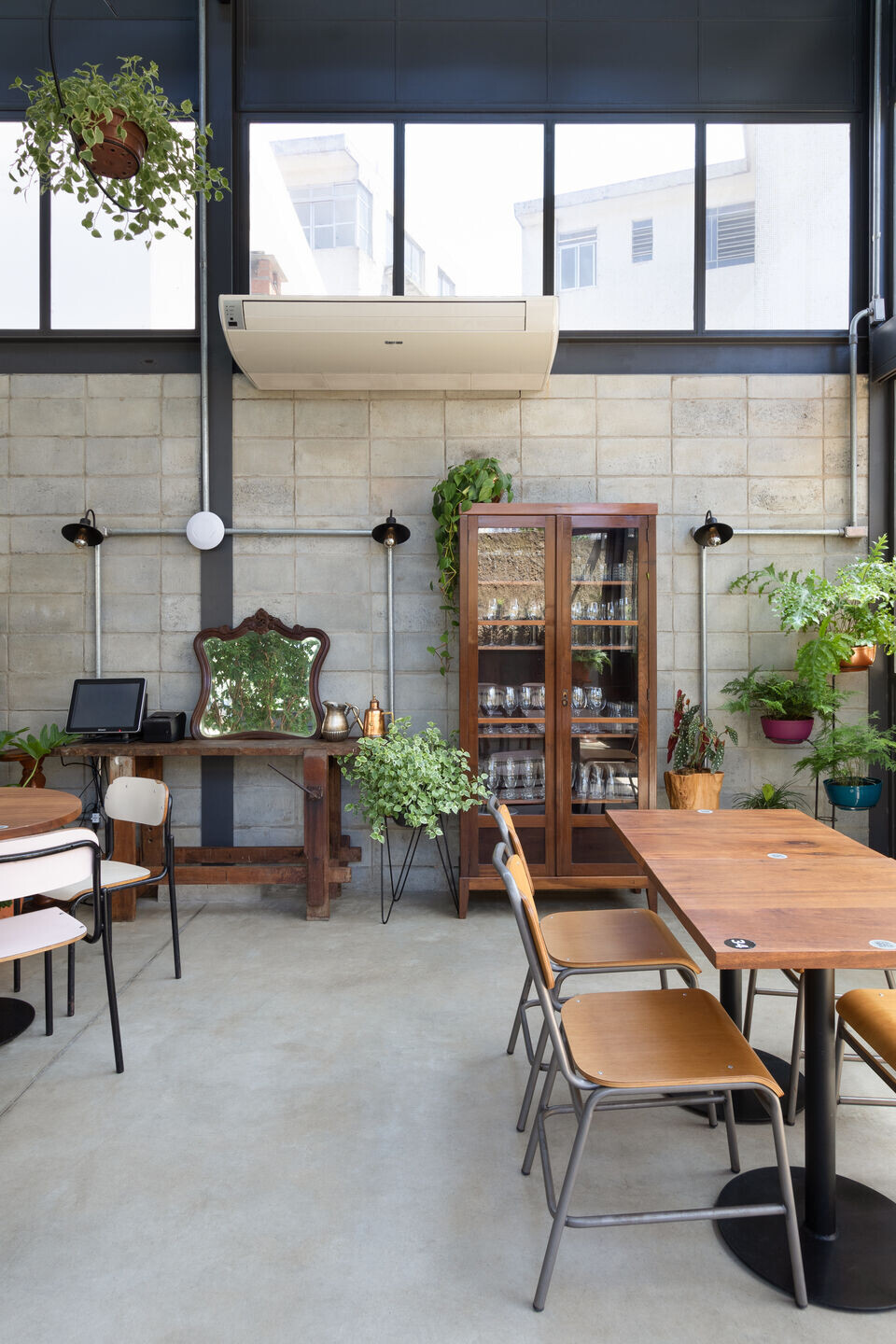 The Memola Estúdio office was contacted by clients, through works already developed and the philosophy used in their projects, which emphasizes history based on textures and sensations, in addition to the reuse of materials, which values their beauty, reduces the environmental impact, and reconnects it in a new cycle.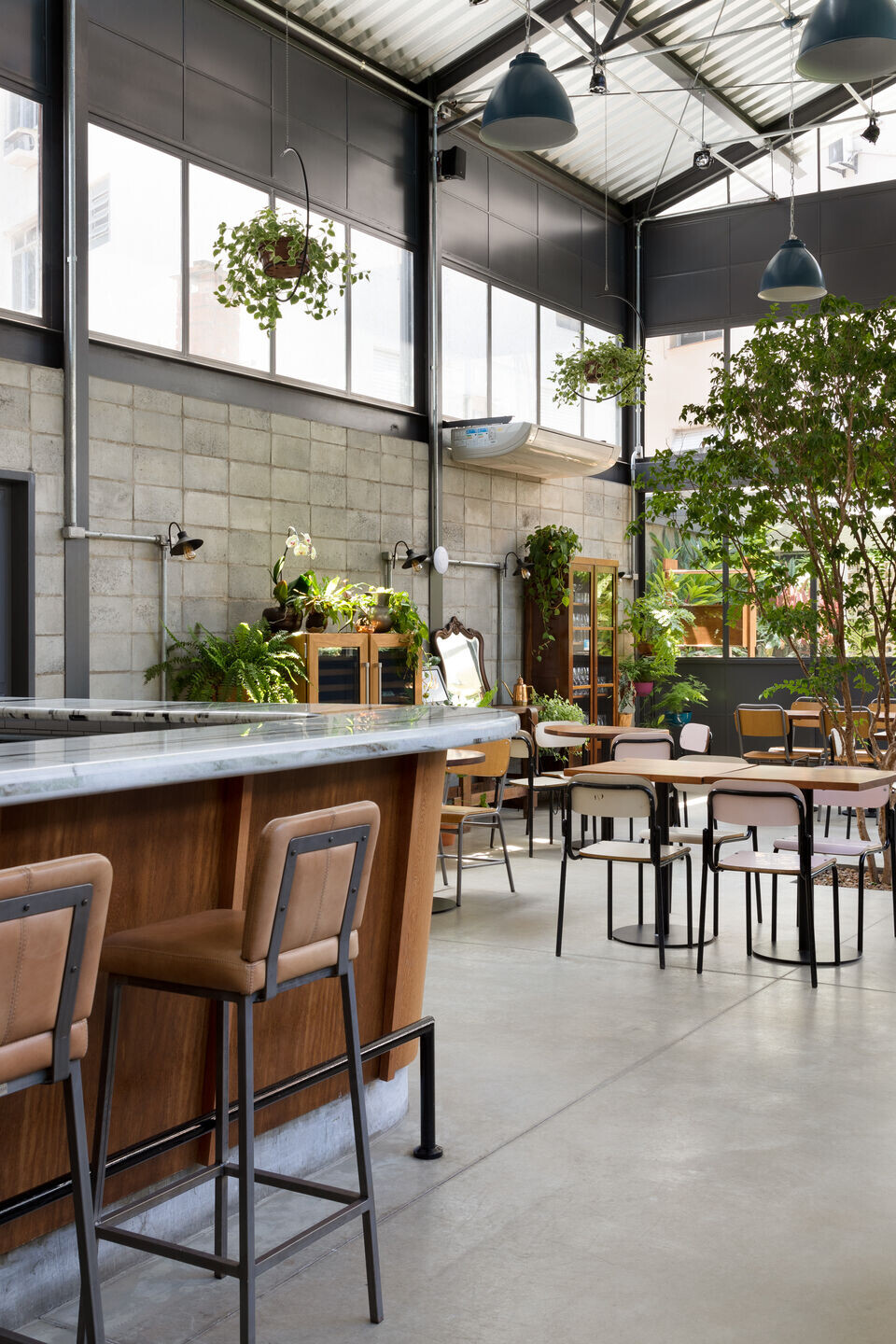 The clients had already carried out several researches for the project and had a line of architecture brought from trips abroad. The harmony of ideas with the office was immediate, and resulted in light work, in partnership, closely monitored by the owners. A mutual passion for the concept used.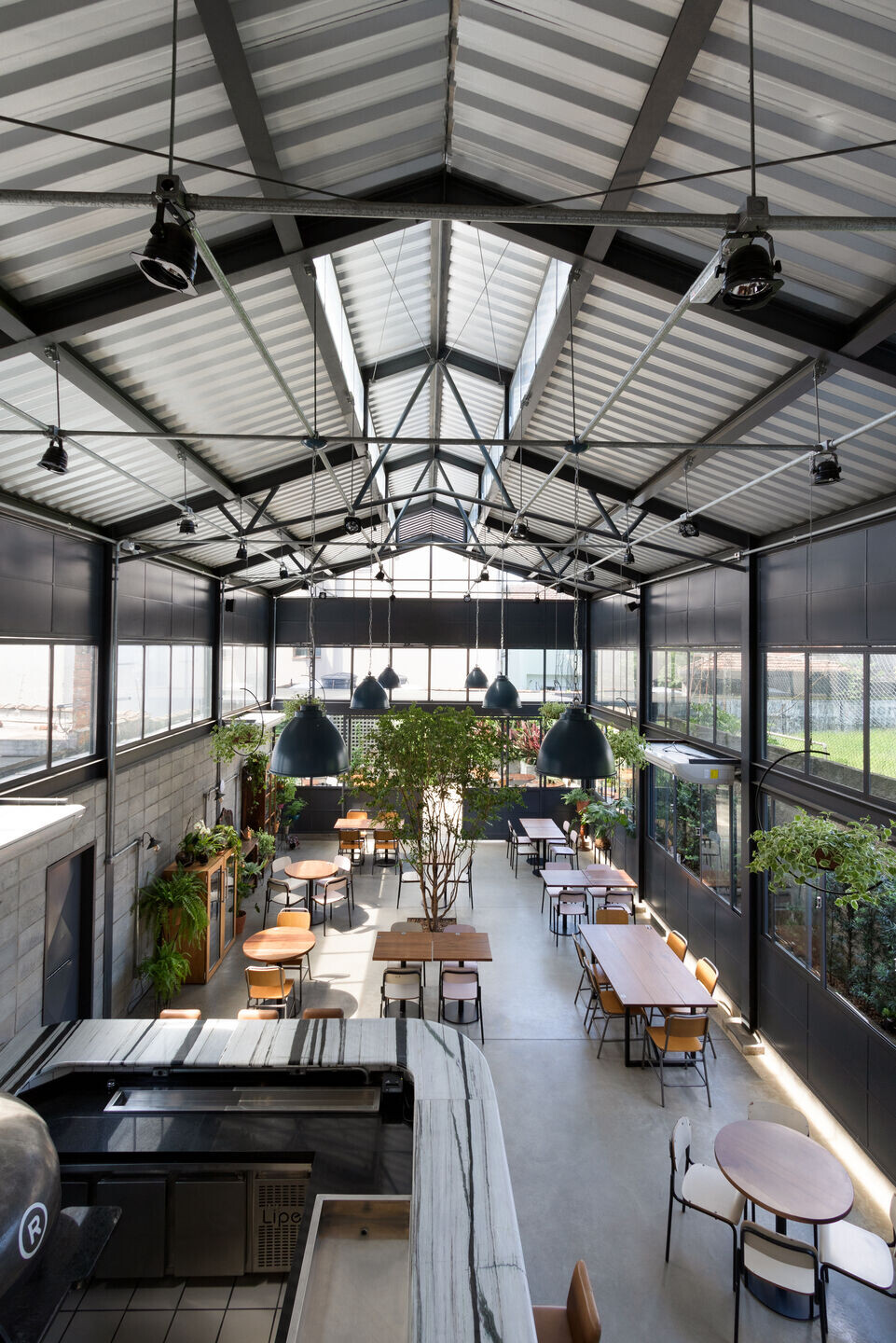 The ground floor, where the building's parking lot was located, was completely remodeled, transforming it into a large gastronomic space. The bakery at the front invites you to enjoy a special coffee, with freshly roasted and ground beans. The space, which was closed with glass, receives a lot of natural light, which offers a pleasant aesthetic and provides a feeling of comfort. A planter was placed along the entire length, providing a feeling of well-being. The tiles, crockery and metals were mined by customers.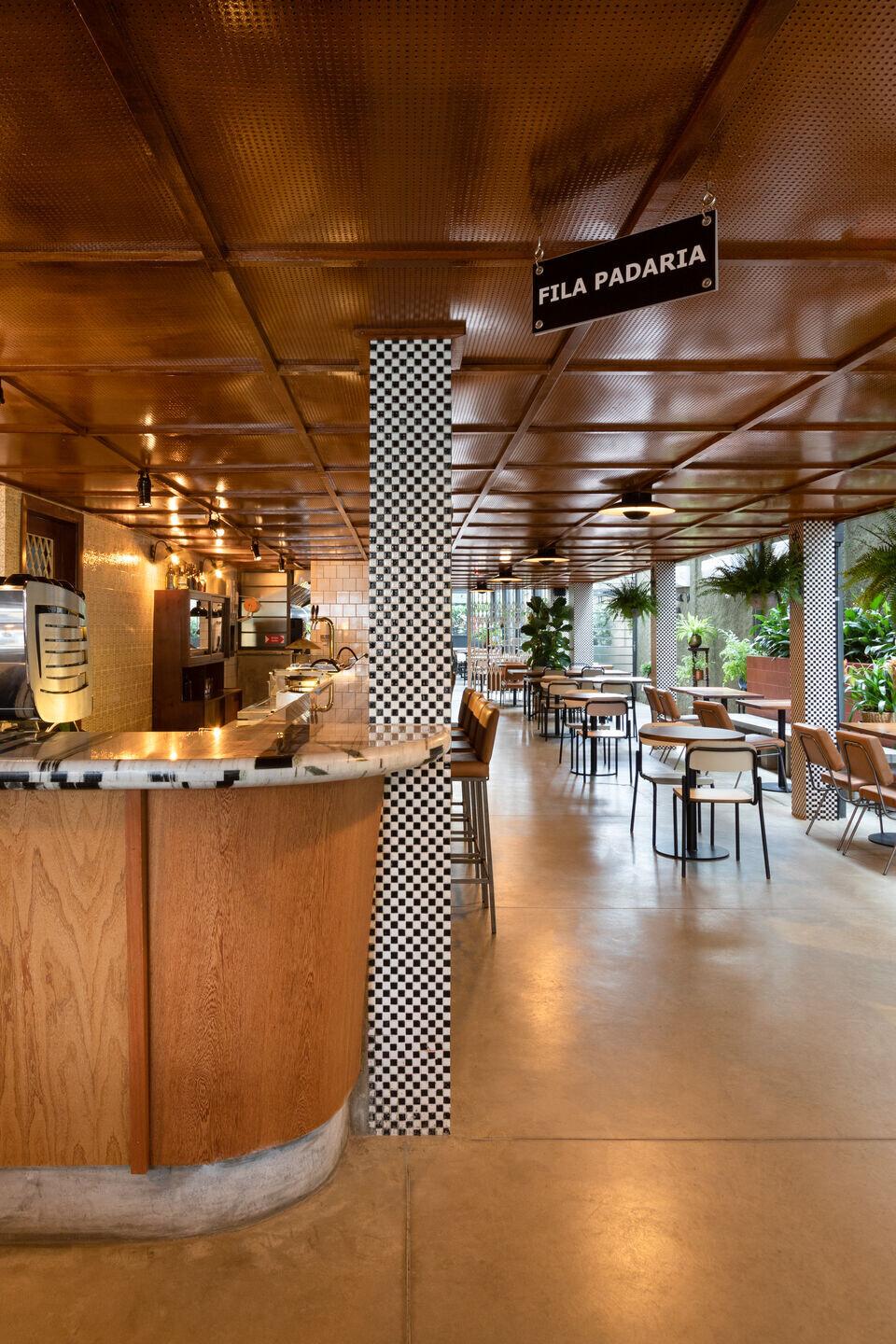 Moving towards the back we have a large shed, where the restaurant and pizzeria area is. Its industrial style contrasts with all the delicacy of restoration of the bakery space. Developed in steel sheets, glass and mined pieces, it refers to large old sheds, factories and food manufacturing.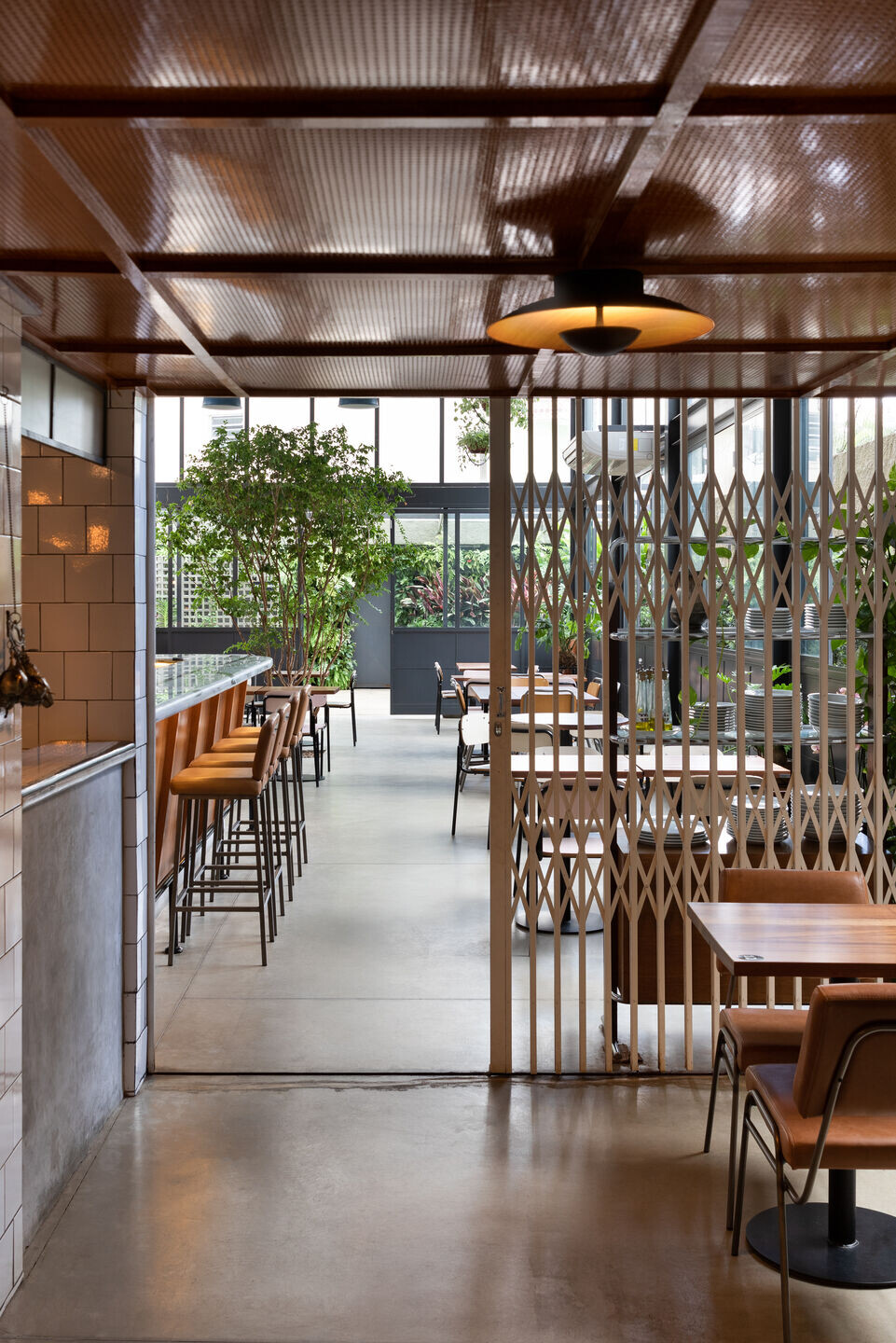 On the other two floors, restorations and structural reinforcements were carried out. The first floor included more interventions, since all the heavy parts of the kitchen, such as production equipment and ovens, were located on this floor. A generous window was opened overlooking the large industrial hall of the restaurant, which allows you to closely follow the movement. Some walls were also demolished to expand the space.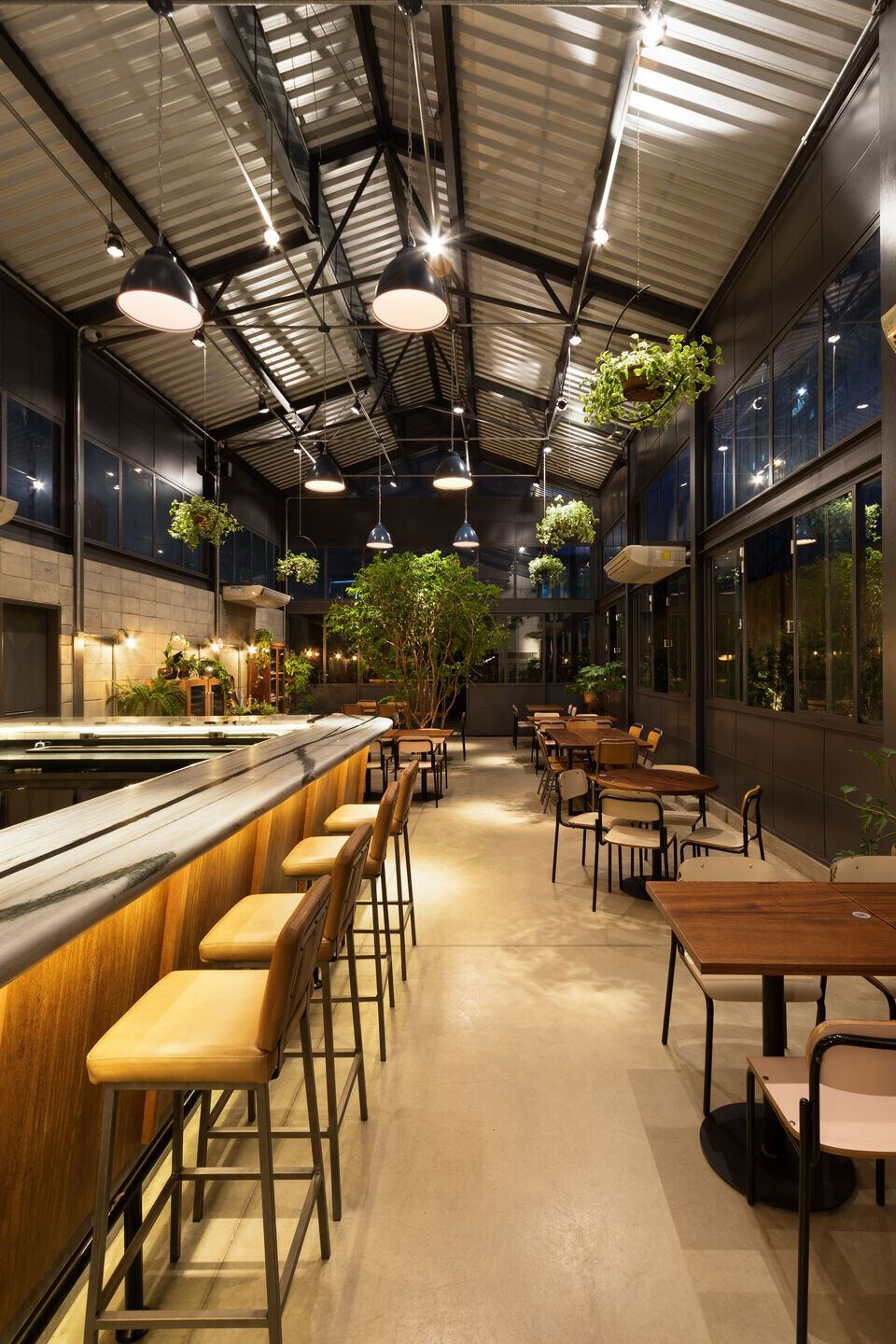 On the third floor are the coffee research rooms, where the grains are mined, roasted and milled, in a completely artisanal production. Some walls were also removed, but the main objective of this floor was to maintain the essence of the old apartments, which were in excellent condition. The building's internal staircase and granilite guardrail were also maintained, to guarantee the property's history.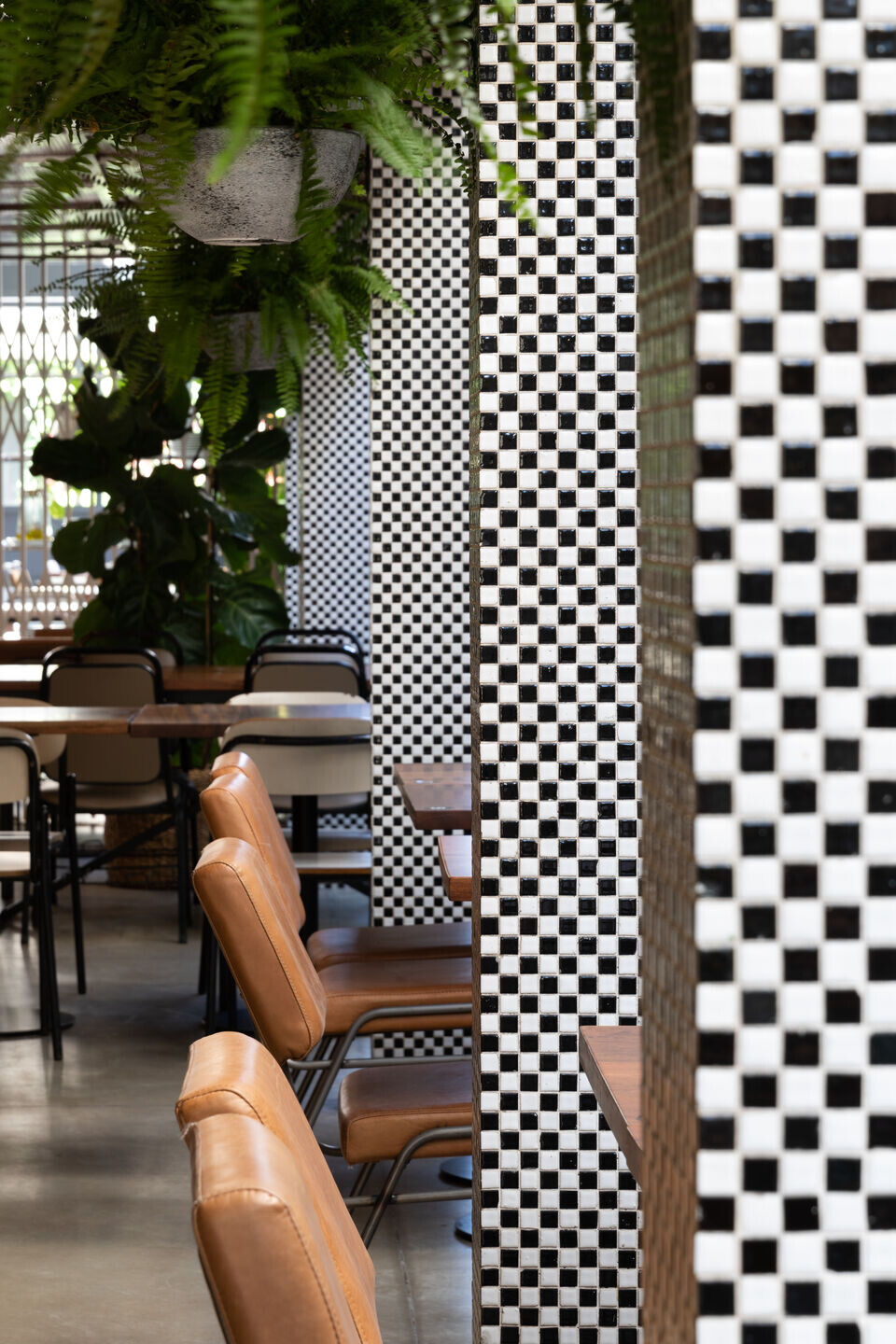 Team:
Architects: Memola Estudio + Vitor Penha
Photographer: Alexandre Disaro