Luconi is a manufacturing company specializing in interior glass partitions and doors such as sliding, pivot, hinged, and pocket doors.
We work on residential, commercial, and corporate buildings. However, we specialize in office glass partitions.
Our production is in Ancona (Italy), and we provide service to the USA, the UK, and Europe.
Luconi offers:
Elegant Design
Unparalleled elegance for the modern facility using low-profile frames and minimal glass-to-glass joinery. Having a wide variety of powder-coated aluminium frames, we can provide custom-made products and adapt them to your design expression.
Effortless Installation
Dry-glazed assemblies and components like adjustable levellers that make installation easy and effortlessly compensate for imperfections in building conditions
Durable Flexibility
Luconi's glass wall products focus on durability and simple adaptation/reconfiguration over time to promote flexible and long-lasting spaces.
Design Assistance
LUCONI'S product engineers guide you through selecting the appropriate partition systems.
We also provide turnkey project services with top-quality work at competitive rates. To learn more about us, you can check our website at www.luconi.net or feel free to ask anything on number +393407217574.
LUCONI Product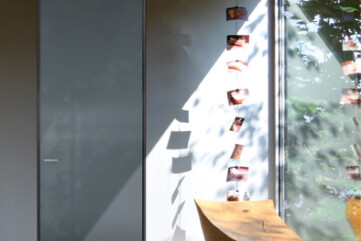 Luconi Doors
LUCONI
Luconi Doors, a wide range of glass and aluminium doors for the living and working environments. The collection includes full-height sliding doors (Sl...
Other Furniture Products
Member Promotion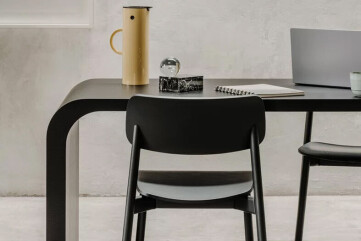 OIVA - chair
Lapalma
The ash wood chair suitable for every space. Memory and invention. Classic, elegant lines, with a wider, contemporary profile that harmonizes the sha...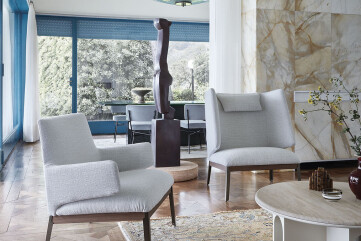 Hug armchair and table
arflex
Arflex has had the foresight and daring, over the years, to work with many great and gifted architects and designers. Many of the iconic designs remai...
Our Products are Used in Projects by
Projects with Products from LUCONI
Inspiration in Furniture
Member Promotion

Angela Hau & Alex Krauss
Milena Villalba
Milena Villalba

Milena Villalba

Milena Villalba

JaeYoon KIM/ LISTEN COMMUNICATION

JaeYoon KIM/ LISTEN COMMUNICATION

JaeYoon KIM/ LISTEN COMMUNICATION
Is this your brand and would you like to remove content from other manufacturers on your brand page?
Contact Archello